Hi-Fi music streaming has long been a niche segment. After the paradigm shift from analog to digital in the mid-2000s, there was much hesitation among audiophiles in switching to streaming services for Hi-Res audio while they could purchase (or pirate) the FLAC lossless files instead. While the general perception for lossless music streaming services has changed now — thanks to the advent of services like TIDAL, Deezer HiFi, and Amazon Music HD — one notable player that never showed interest in Hi-Fi streaming is Spotify.
That changed when Spotify surprised everyone at its "Stream On" event this February, where the company announced Spotify HiFi, a new streaming feature that promised to offer CD-quality lossless audio (16-bit/ 44.1 kHz). While it won't match Tidal Masters (24-bit/ 192kHz), Apple Music Hi-Res Lossless (24-bit/ 192 kHz), or Amazon Music Ultra HD (24-bit/ 192 kHz), it is still a significant step up from Spotify's current "Very High" quality that maxes out at 320 kbps.
But Where is Spotify HiFi?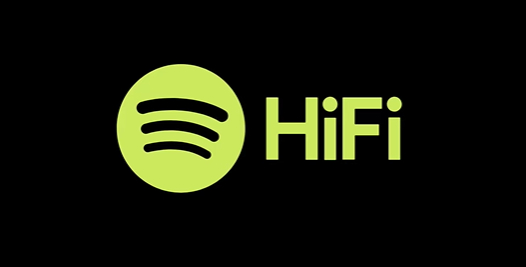 During its announcement, Spotify promised to roll out Spotify HiFi in "select markets later this year". Nine months later, 2021 is about to end, and there's no word on Spotify HiFi's availability. We hoped the streaming giant might launch HiFi as a Christmas surprise (but that didn't happen), and it looks like the company may fail to keep up its promise.
Spotify Has ONLY a week to Deliver ON its Hifi Promise
Spotify's inability to launch HiFi evidently stands out, primarily due to the popular Spotify alternative Apple Music. Unlike Spotify that announced HiFi back in February and has still not rolled out even a public beta, Apple Music announced Lossless and Hi-Res Lossless audio alongside Spatial audio in May and started rolling out the feature in June. Wider availability and Android support came in July. The best part? Apple Music's Lossless and Hi-Res Lossless audio comes at no additional cost.
On the other hand, we still have no clarity on whether Spotify HiFi will come as a separate tier or at no added price for Spotify Premium users. Spotify's press release says "Premium subscribers in select markets will be able to upgrade their sound quality to Spotify HiFi", which leads us to believe the so-called 'upgrade' could cost more. Considering the recent price hikes and the fact that competitors are offering Hi-Res streaming (24-bit/ 192 kHz) at no additional cost for subscribers, Spotify will have a hard time convincing customers to pay extra for HiFi.
What's Delaying Spotify HiFi Release?
From what we can tell from the outside, the delay in the Spotify HiFi release doesn't seem like a technical problem. That's because the feature seems to be ready behind the scenes for some time now. In fact, users on Reddit have accidentally spotted the HiFi menu and managed to record the onboarding flow as well.
Spotify HiFi delay doesn't seem to be a Technical problem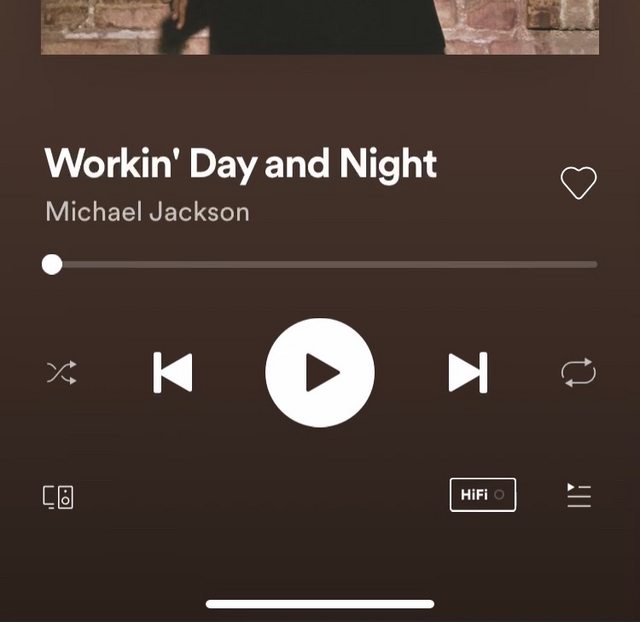 Compatible Speakers and TWS Earbuds
One possible reason why Spotify is facing hurdles could be because of partner OEMs. To recall, the company said it was working with speaker manufacturers to make Spotify HiFi available via Spotify Connect. Given the supply chain woes due to the pandemic, it's possible that the companion Spotify HiFi-enabled speakers are not quite ready for prime time.
Moreover, many consumers have now started away from wired earphones and headphones, picking up AirPods or its alternatives for a wireless and hassle-free experience. TWS earbuds are all the rage right now, and not many of them support the necessary technologies for lossless streaming. This could be another reason for HiFi not being the top priority for Spotify right now.
Strategic Shift Towards Podcasts
Another possibility why Spotify HiFi is still not available could be due to a perceivable change in priorities. As you might be aware, Spotify has been heavily focusing on podcasts lately and has been striking deals with high-profile personalities such as Joe Rogan and Michelle Obama. Although unlikely, pushing podcasts and podcast-centric features might have forced the company to put Spotify HiFi on the backburner.
And let's not forget the complex world of music licensing deals. Spotify might be facing hurdles with leading music labels to kickstart the transition and expand deals. The streaming giant is no stranger to such hurdles, as we have already heard of (and seen) music labels hold Spotify's expansion in India hostage for close to two years. A massive chunk of the Spotify library was missing in India due to a licensing issue with Warner Music Group.
Since Spotify is surprisingly silent about the existence of Spotify HiFi, all these are speculations for now, and we don't have an official word on what's exactly causing the delay. Spotify didn't respond to our request for an official comment at the time of writing this article.
What Spotify Could Do Now
Often regarded as a company that takes feedback from the community seriously, the least Spotify could do right now is share an update on the current status of Spotify HiFi. Even if it is delayed, possibly to next year, revealing the updated timeline will help customers decide if they would rather wait or switch to competing services like Apple Music, Qobuz, or TIDAL.
Undeniably some of the biggest strengths of Spotify are cross-platform availability and Spotify Connect. Case in point: While you can download Spotify from Microsoft Store on Windows and download music offline, you should either stick with the outdated iTunes, Apple Music web player, or enable the Windows Subsystem for Android to use Apple Music on Windows 11 for offline downloads if you jumped ship for HiFi streaming and are not part of the Apple ecosystem. Since Spotify is strategically positioned as a service that isn't restricted to an ecosystem, HiFi availability should help retain users and potentially attract new users.
Spotify still has time to turn things around if it releases HiFi at no additional cost right in time for New Year's, possibly alongside Spotify HiFi-enabled hardware from partner OEMs. Although Spotify hasn't officially promised or said anything, Hi-Res audio support (24-bit/ 192kHz) would be sweet and would justify the delay. It will be interesting to see what the future holds for Spotify in the lossless music streaming space, as only a 2022 release seems likely now.
Where do you stand on streaming lossless audio? Have you already switched to Apple Music/ TIDAL, or do you still have hope for Spotify HiFi? Let us know in the comments. If you're planning to get started on lossless music streaming, do not forget to take a look at our list of the best digital to analog converters to play HiFi lossless audio on iPhone and Android.