While I'm not a self-proclaimed audiophile, I have a rich taste for high-quality music. That's why I'm pretty keen to go hands-on with Apple Lossless Audio. Unfortunately, none of Apple's headphones/earphones including the popular AirPods Pro and AirPods Max support Apple Music Lossless Audio. Whether you like it or not, you have no other option but use wired headphones to stream lossless audio on Apple Music. And if you want to play HiFi audio, you will need to use a USB analog-to-digital converter. But bother not, these 6 best digital to analog converters for iPhone and Android have got you fully covered.
Best Digital to Analog Converters for iPhone and Android
Though most USB DAC headphone amplifiers claim to offer high-quality sound, not all of them are able to live up to the claim. So, it's important to find the one that can provide clear sound by reducing noise. Sound quality aside, you should also ensure that a digital to analog converter is well-built and supports multiple platforms, especially if you often have to switch from one operating system to another.
1. XtremPro X1-1
If you are in search of a reasonably good USB digital-to-analog converter at an affordable price point, XtremPro X1-1 could be worth giving a serious look. The USB DAC is well-built and sports a pretty tiny form factor. Thus, carrying the headphone AMP even in a tiny pocket shouldn't be a big deal.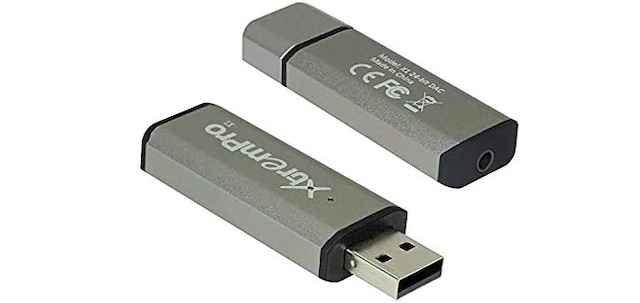 You can use this headphone AMP to play all music files including the Hi-Res audio. As for the sound quality, XtremPro is fully equipped to live up to the expectation both in terms of offering clear sound and reducing unwanted noise. Isolated dual-master clocks play a pivotal role in enabling all sample rates to be processed consistently. Features like direct-coupled circuitry and 64-position analog make it a safe bet for streaming Apple Music HiFi lossless audio.
Moreover, XtremPro X1-1 plays nice with both Android and iOS so that you can switch your loyalty without having to face any issues. Considering these notable features, the $33 price tag makes XtremPro X1-1 a hot pick.
Key features:
Well-built construction
Direct-coupled circuitry
64-position analog
Can play all music files (MP3 to 24-bit/192kHz)
Amazon: $32.99
2. AudioQuest DragonFly
AudioQuest is well-known for producing highly-rated digital-to-analog converters. And DragonFly has got everything covered to be one of the best in the business. For starters, the DAC showcases a modern-looking design that can get along nicely with any style quotient and also withstand impact.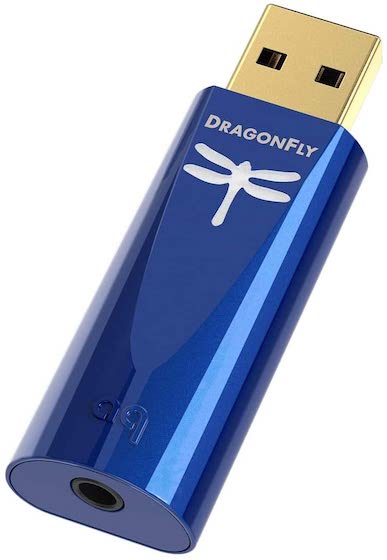 The headphone amplifier comes with a powerful DAC chip featuring a minimum phase slow roll-off filter that plays a vital role in helping it deliver a clear sound. DragonFly claims to support all music files from MP3 to MQA to Hi-Res so that you can stream any music file without having to deal with incompatibility.
It's worth pointing that AudioQuest DragonFly comes in three variants starting from $100. So, if you are looking for a way to keep your budget in check without having to compromise on the sound quality, you have multiple options to choose from.
Key features:
A minimum phase slow roll-off filter
Powerful DAC chip
A minimum phase slow roll-off filter
Supports all music files
Amazon: $119.95/$194.95/$329.95
3. Chord Mojo
If your budget doesn't mind going a few notches above in favor of top-notch sound quality, you should give a close look at Chord Mojo. The DAC sports an incredibly lightweight and compact design to ensure portability remains a convenient affair. Thanks to an advanced amplifier, it delivers crystal clear audio. Add to that the support for almost any audio file and Mojo seems to leave very little room for complaints.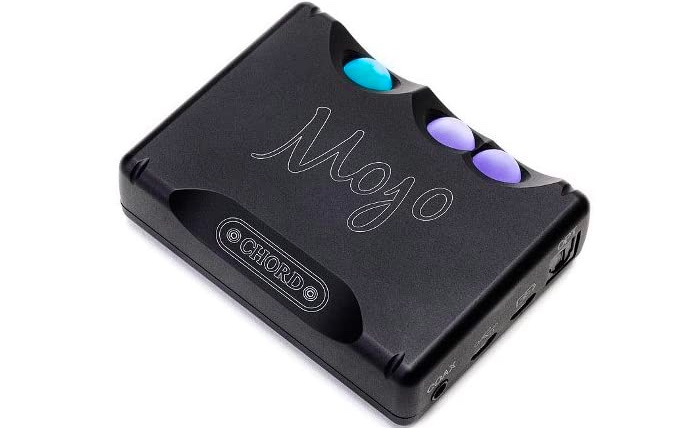 Chord Mojo features two 3.5mm analog outputs so that you and your friend can listen to Apple Music High-Resolution Apple Lossless Audio simultaneously. Made of durable aluminum, the case can endure random shock. And with a solid battery, it can also offer up to 10 hours of playtime on a single charge, which can come super handy during a long drive.
Though the $700 price is top tier, Mojo has got the high-end features to prove its worth.
Key features:
Comes with an advanced amplifier
Two 3.5mm analog outputs
Provides up to 10 hours of playtime on a single charge
Shock-resistant design
Amazon: $699
4. EarMen
Equipped with a four-layer gold-plated design to reduce noise, EarMen promises to offer clear sound with fine details. The headphone AMP comes with SABRE DAC powered by ESS eS9281 that enables it to deliver distortion-free sound consistently. Thus, you will relish playing Apple Music Hi-Res audio.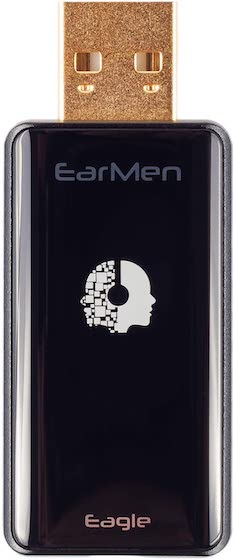 In terms of design, EarMen looks impressive due largely to the aluminum construction with a refined finish. The connector is strong and ably complements the overall design quotient. As for compatibility, EarMen works with iOS, Android, macOS, and Windows. Overall, it's one of the best USB digital to analog converters that you can buy right now.
Key features:
4-layer gold-plated design to reduce noise
SABRE DAC powered by ESS eS9281
Supports iOS, Android, macOS, and Windows
Pocket-friendly design
Amazon: $129
5. Lotoo PAW S1
It's the ultra-compact dongle-sized design that helps Lotoo PAW S1 grab attention with ease. Beyond design, it is touted to provide studio-quality EQ/ATE which could be a big deal for audiophiles. Plus, there is also a high-performance DAC chip inside that enhances the sound quality.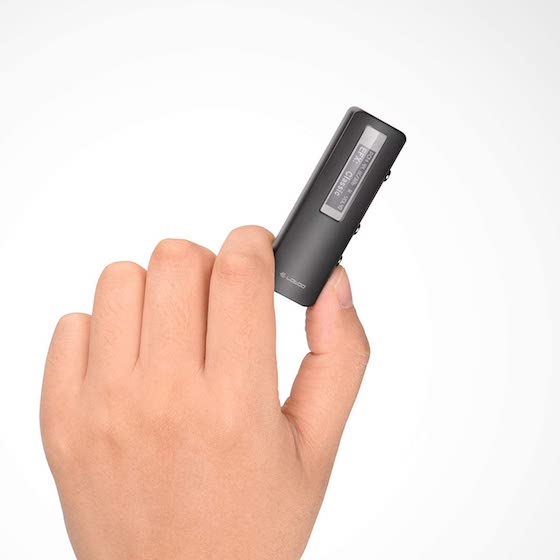 Features like 4.4 balanced and 3.5 single-ended dual outputs as well as the 120mW@32Q (per channel) make it a great asset for streaming HiFi audio. As it works with multiple operating systems including Android and iOS, you can enjoy playing high-resolution Apple Music without having to encounter an incompatibility problem, which is yet another big plus if you often have to move from one OS to the other.
Key features:
Dongle-sized design
4.4 balanced and 3.5 single-ended dual outputs
Provides studio-quality EQ/ATE
120mW@32Q (per channel)
Amazon: $169
6. Cubilux
For the folks who are on the lookout for a cheap yet decent USB DAC, this offering from Cubilux can be a better choice. While Cubilux can't go head-to-head against the high-end digital-to-analog converters in terms of sound quality, it shouldn't disappoint you either. The AMP claims to feature an advanced DAC with very low distortion and noise which enables it to provide a clean sound.
Design-wise the headphone amplifier looks neat thanks to the precise cutouts, polished finish, and rugged connector. Thus, you can trust it to last long. In a nutshell, Cubilux is what you should pick to stream Apple Music Hi-Res lossless audio without breaking the bank.
Key features:
Decent sound quality
Durable construction
Cheap price tag
Amazon: $11.99
Top Digital to Analog Converters for Android and iOS Lined Up for You
So, these are the best digital to analog converters for iPhone and Android you can buy to stream Apple Music HiFi lossless audio. The lossless audio along with the Dolby Atmos music is touted to make Apple music-streaming service stand out as compared to competitors like Spotify and YouTube Music. Though Tidal and Amazon Music have offered HiFi audio for a long time, they are nowhere near Apple Music in terms of popularity.
The only music service that is ahead of Apple Music is Spotify (over 350 monthly active users). So, it would be interesting to see how the battle between the two most loved music services pans out in the coming months.