Computer Aided Design — commonly referred to as CAD — has become an integral factor that moves world forward, from many aspects. As an industrial art, CAD let us create designs for a wide range of purposes, from designing a tiny electronic equipment to large-enough machines. Due to the demand, professional CAD software are quite expensive in such a way that you cannot just go and get it. The real problem is when you're a student and do not have enough money to spend or when you just want to try a CAD software with least limitations as possible. The question leads us to free CAD Software, where you can get fully-fledged Computer Aided Design software without spending a penny in addition to effectiveness.
Here, we have a list of top 10 free CAD software. The list includes two kinds of software — totally free and students' edition of premium software. The latter kind will be useful when your institution uses a particular tool and you need to use that too. Shall we move on to the list?
Free CAD Software
1. SketchUp Make
SketchUp Make is actually the free-of-charge version of SketchUp, which is a popular software used for 3D Modelling in various industries such as interior design, architecture, engineering, video game design development etc. This free version is available for personal and educational use and comes with a simpler User Interface. One of the noticeable additions of SketchUp Make include its open-source library of model assemblies and 3D Warehouse – a large-enough collection of 3D Models uploaded by other users. Similarly, as it's a tool developed using Ruby, there's support for extensions; and, the Extension Warehouse of SketchUp Make would be an awesome feature for those who need enhanced productivity. SketchUp Make is available for both Windows and Mac and the software is in use for a long time and it's worth your efforts. We repeat, SketchUp Make will be suitable for different purposes as we mentioned above. SketchUp Pro is available for a 30 day trial, by the way. Apart from what we have mentioned above SketchUp Pro has introduced a lot of new features in 2015 such as, Rotated Rectangle tool, 3-Point arc tool, layout's lable tool, support for IFC file import, etc.
Visit website
2. Sculptris
Sculptris is another free CAD Software that focuses on 3D Sculpting & 3D Modelling! Sculptris comes from one of the industry standards named Pxiologic. The tool has a professional User Interface and that can be learned by anyone in a lesser time-period, given that you know the basics of creative designing. There are several features that would be a very helpful when it comes to designing; for instance, there is availability of both ZBrush navigation & standard-level navigation. It also offer support for several plug-ins, using which you can extend features and productivity of it. In addition, there are some sculpting and designing-oriented features too, which you can find in official site. Sculptris is available for both Mac OS X and Windows with system requirement of 1 GB of RAM or more. Other noteworthy features of Sculptris are, GoZ button, using which you can transfer your mesh to ZBrush, Dynamic Tessellation, Immersive Interface, Projection Painting and many more.
3. DraftSight Free CAD Software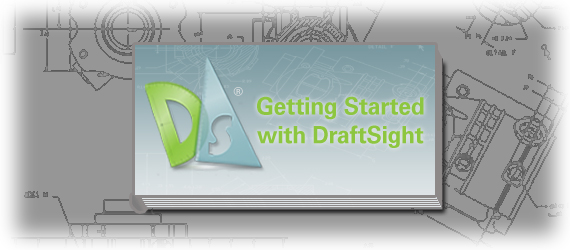 DraftSight has all the features and capabilities to be an optimal solution when you need to design in 2D, for personal or educational purposes of yours. It SHOULD be your choice when your intentions include editing of existing DWG files. Indeed, you can create new files in the native DWG format, at the same time. Another factor you would love about the tool is the availability of plenty of learning resources, an impressive level of support etc. Plus, you can find a large number of features in each section; let that be editing, productivity or exporting. For instance, you will be able to save the project to a wide range of formats, including JPG, PNG, SVG, PDF etc. Despite these capabilities, DraftSight Free CAD Software has a simpler interface, which is good for newbies. DraftSight is available for Mac, Windows, Fedora and Ubuntu. By the way, you can get the professional version of DraftSight for a 30-day trial.
4. FreeCAD
FreeCAD – open source parametric 3D CAD modeler, may not be an industry standard but the software will be truly useful if you are a CAD hobbyist with enough basics in CAD Modelling and related stuff. At the same time, an educator or programmer also will be able to get best out of FreeCAD, given the multi-purpose behaviour and easier interface. Despite being a free tool, layout and designs of FreeCAD is professional enough and has a good bunch of features. The most important feature is the Parametric Model — which lets you go back and edit your actions so that you get the best results while its modular architecture lets you get additional plug-ins for additional features you need. In addition, from an advanced user's perspective, its ability to be implemented into an app through Python module makes sense. FreeCAD is available for Windows, Linux and Mac. Additional features of FreeCAD include the Robot Simulation module that help you study movement of robots, Rendering module for exporting your project into external renderers and there are some other modules that can be added as per your requirement.
5. OpenSCAD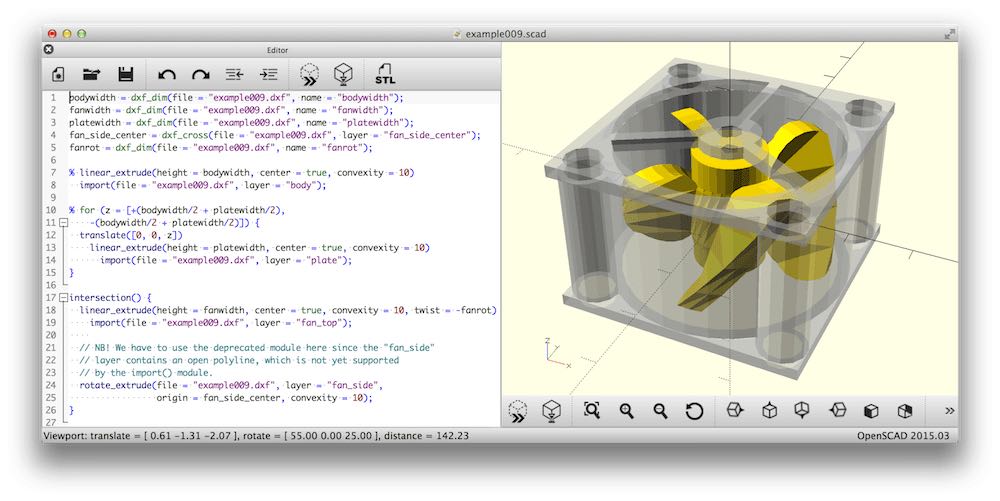 If you will be okay with using a textual description language to create 3D CAD Objects, you may find OpenSCAD as an effective free CAD Software. There are several scenarios you might need such an interface, especially when you're in a professional field. On those, you will have to be as specific as you can when you model things and you can find how useful OpenSCAD is in such cases. There is a huge-enough document that tells you about the parameters to be kept when you give descriptions through OpenSCAD. It offers an impressive level of documentation that would be helpful in the long run, for newbies. Also, the User Interface is completely a developer thing — go with OpenSCAD if you're okay with it. OpenSCAD is available for Windows, Linux and Mac OS X. Developers say that they find it completely superb to use OpenSCAD for designing, as there are no kinds of menus or shortcuts, but pure code.
6. Autodesk 123D Design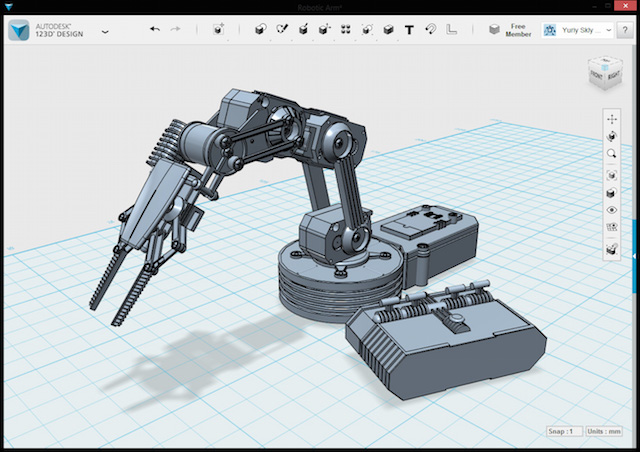 Autodesk 123D Design is a part of Autodesk's initiative for 3D Modelling and 3D Printing — a technology that is becoming more & more popular day by day. Thus, when you need Computer Aided Design to create something in 3D and get it printed, using a supported 3D Printer, you will find Autodesk 123D Design quite handy. Along with a gallery of 3D models that are made by others, there is a huge number of tutorials to help you design better. If you look at screenshots of the free tool, you can understand how simple Autodesk 123D Design is. It is available for PC, Mac & iPad. There aren't much complex shapes or other stuff, but you've a good environment to design things and get the stuff converted to 3D, real or virtual. There are some other apps in the category such as, 123D Catch, Meshmixer, 123D Circuit, TinkerCAD, etc. You may check them out if you love this one.
7. Blender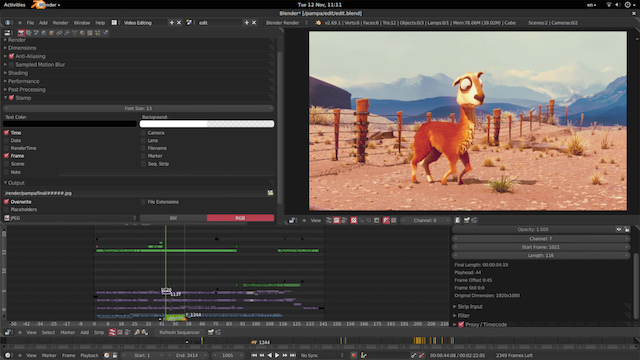 An open-source 3D Content Creation program, Blender is being used by many professionals for 3D Modelling as well as Designing purposes. Blender is more often used for Animated Films, Interactive 3D Apps, Video Games etc rather than the physical goods industry-based purposes out there. It's been almost two decades since Blender has been serving designers and it now offers top-level features like UV Unwrapping, Raster Graphics Editing, Soft Body Simulation, Rendering etc through a professional-yet-easier Interface. It also comes with Blender Game Engine, which would be useful when game designing is your task. You can be sure of one thing — Blender is more than a typical 3D CAD Modeller and it's a lot more to offer. Blender is available for Windows, Linux and Mac OS X. Thanks to open-source lovers! Some features that might attract to Blender are its Photorealistic Rendering, Fast Modelling through a set of keyboard shortcuts & simpler UI, Fast Rigging and Animation Toolset.
8. Tinkercad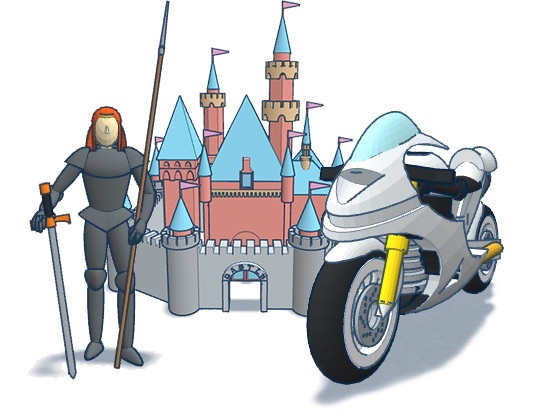 Suppose you're at your friend's home and got a call to design a simple 3D Model; but your friend's PC does not have any of the CAD software installed in it, though there's a powerful internet connection. Then, you can definitely find a solution at Tinkercad, which is an online solution for 3D Digital Designs. The best thing about Tinkercad is that it does not require any kind of previous experience, but you can just go and start designing. Thus, we hope you understand why it does not have much professional-labelled features in it. It also comes from the Autodesk initiative we did talk about earlier and the tool is available cross platform, as you guessed. Yes, there's a gallery where you can find what other users are designing and sharing. Some features of Tinkercad are its integration with 3D Printing services, support for HTML5 and a powerful geometry kernel too.
Free CAD Software Only for Students
9. AutoCAD

AutoCAD — the industry standard for years, when it comes to 3D Modelling — offers a three-year free license if you are a student and want to design things. As you might know, AutoCAD comes from Autodesk and the actual price of the tool is so high that students will be dumbstruck for a moment, till they find this free version option. In its student version, you get all the features of AutoCAD, such as customizable User Interface, Retina display support in Mac etc. When compared to $150-per-month plan of AutoCAD, this student version is indeed superb. So, when your college wants you to restrict to AutoCAD, you can go for this student plan. It is available for Mac OS X and Windows. Also, AutoCAD has a wide-enough range of documentation made available, using which you can get to know the basic & advanced features of the tool.
10. Solid Edge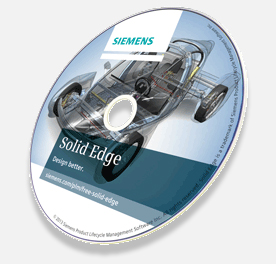 Solid Edge is another commonly-used solution when it comes to Computer Aided Design and its design & layout is so professional that you can get into the flow easily. Solid Edge can be used for various designing purpose, from the common designs to the complex level machinery or related stuff. Everywhere, Solid Edge would help you do that job quite neatly. However, the pricing of Solid Edge is damn expensive as it is an exclusive offering from Siemens and that is why the student edition comes quite handy. Solid Edge comes from Siemens PLM Software and it has been a powerful-enough competitor for many popular CAD tools out there. You can count on Solid Edge when you need something professional, by the way. It has to be noted that Solid Edge makes use of synchronous technology for quicker designing process and there are a lot other designing-oriented features too.
SEE ALSO: 10 Best Webcam Software
Now, the turn is your to tell us about these free or conditionally free CAD Software, based on your experience with them.