Ever since its inception back in 2015, watchOS has come a long way. From being a rather slow-moving OS to becoming a feature-packed offering, watchOS has become a seamless companion for Apple Watch in more ways than one. But that does not suggest watchOS 7 has ticked off all the boxes. There are still a lot of areas where the operating system can better itself. Besides, there are also quite a few pain points that Apple needs to address sooner than later. And with WWDC 2021 confirmed for June later this year, here are all the features I wish to see in watchOS 8.
watchOS 8 Features Wishlist, Release Date & More
What may seem unnecessary to many might be a must-have pick for some. And what may appear to be fascinating to many might seem to be superfluous to some. So, do not be surprised if you find my list of much-awaited watchOS 8 features either far-fetched or unnecessary.
Though I have jotted down features based on my personal experience, they may resonate with your taste as well. It's worth pointing out that I also include a couple of hardware-specific features that might arrive with Apple Watch 7 or future models. Considering how deeply Apple integrates hardware and software for a seamless experience, I couldn't keep them away from this wishlist. With that in mind, let's get going!
1. A Full-Fledged Browser
Even though I'm not a big fan of browsing the web on the Apple Watch, there are times where I feel the need to have a handy browser available on the wrist. Especially when my iPhone is stowed away in my bag or if I'm on a crowded metro train.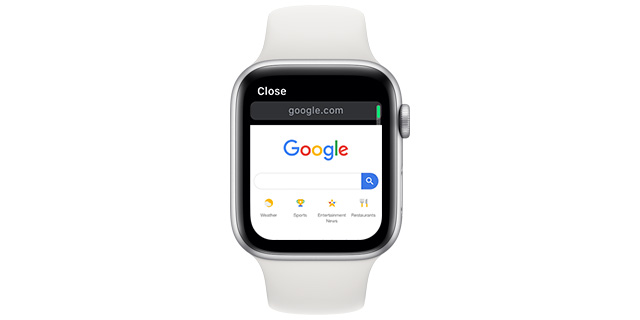 When there is so much emphasis on making Apple Watch independent, the absence of a browser seems hard to explain. While you can browse on the Apple Watch through a smart trick (send yourself an iMessage with a link to Google and then open it), it's not something that I always look for.
Having a browser for quick searches is the convenience that I'm looking forward to in watchOS 8. It will make the smartwatch more equipped and capable, cutting down your iPhone use. Don't squit and read Beebom articles on it, though.
2. Customizable Always-On-Display
The always-on display is one of my favorite Apple Watch features (available on Apple Watch Series 5 and 6). What I love the most about it is the ability to keep track of time and have your watch face and the most recent app at your disposal at all times.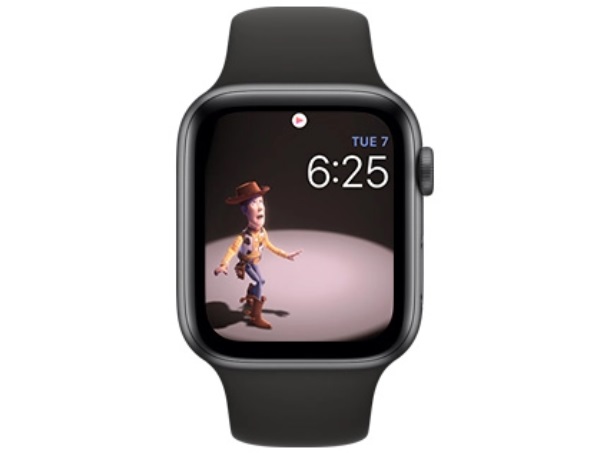 The display dims when the wrist is down to cut down the unnecessary battery usage. A wrist raise or a simple tap on the Apple Watch screen brings everything back to normal. While the always-on display feature in its current state leaves little room for complaint, I think a little more customization would be great.
I would like to have the ability to select a handful of watch faces that I can automatically cycle through on the always-on display. Besides, the option to show your favorite apps instead of just the recently used app would also be cool.
3. Native Apple Notes App
Have you ever felt the need to jot down your ideas right on your Apple Watch while being on the go and become disappointed to find that there is no native notes app for watchOS? I don't know about you, but it has happened to me quite a few times.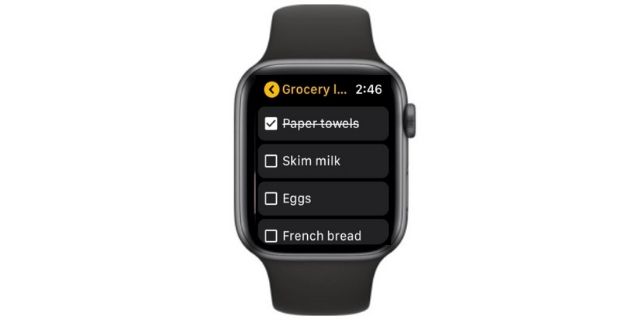 They say, "Best ideas tend to strike our mind when we expect them the least." Therefore, the sooner you capture the dots, the better it is. Agreed, typing on a tiny Apple Watch screen is a downright painful affair. So, I'm pretty sure that not many of you would like to go this way. However, I would love a native notes app in watchOS 8.
As for dealing with the on-screen keyboard, I would get my work done via dictation as it works quite well. More often than not, I use dictation to take notes or even send quick messages. So, I don't think I would have a hard time jotting down thoughts on an Apple Watch.
4. Face/Touch ID for Apple Watch
While Touch/Face ID for Apple Watch might seem to be too far-fetched in 2021, I have never made peace with entering passcode time and time again on a tiny watch screen. So, it has been on my radar for a long time.
Though you can set your smartwatch to unlock automatically when you unlock your iPhone (Settings -> Passcode -> Unlock with iPhone), the real problem is that it only works when your iPhone is around.
When I'm jogging in the park or having a long walk in the evening, I make sure to leave my iPhone at home to keep my pocket as light as possible. While there is no dearth of high-quality armbands, they aren't my go-to picks.
And that's what makes me want to have the flexibility to unlock the Apple Watch with Touch ID/Face ID. As interesting as it sounds, Apple is already working to add Touch ID into the power button of the Apple Watch. As per the report, the fingerprint scanner could be used for various purposes such as authorizing transactions, device unlocking, and more in watchOS 8.
With the possibility of Touch ID support on the cards, I don't think the arrival of Face ID on the Apple Watch is too far away. After all, having the convenience to unlock a smartwatch with a glance is something that many (if not most) would like to have.
5. Support for Complications in Control Center
Control Center hasn't seen much improvement for a while. Barring a few basic customizations like adding/removing features, the watchOS control center doesn't have much to offer. One of the best ways Apple can revamp the control center in watchOS 8 is by adding support for complications.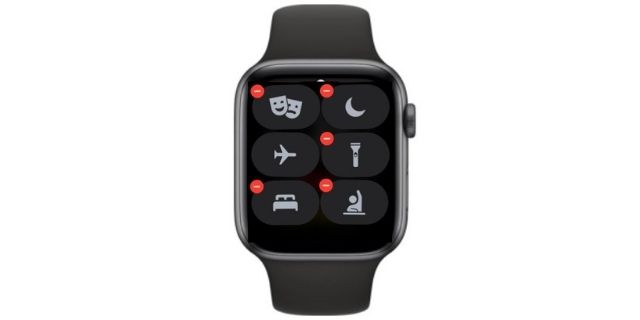 Complications support will not only open the gate for customization but also make the control center more user-friendly. Seeing specific information from apps in the watchOS 8 control center would be nice. So, I'm sure many of you would give a thumbs up to this idea.
6. Under-Screen Camera (Hardware-Specific)
Based on a patent titled "Electronic devices with two-stage displays," Apple is exploring the possibility of embedding an under-display camera on the Apple Watch. According to  Patently Apple, the technology works by layering a pixel array for showing images and an outer layer featuring an array of light modulator cells that can either block light or become transparent.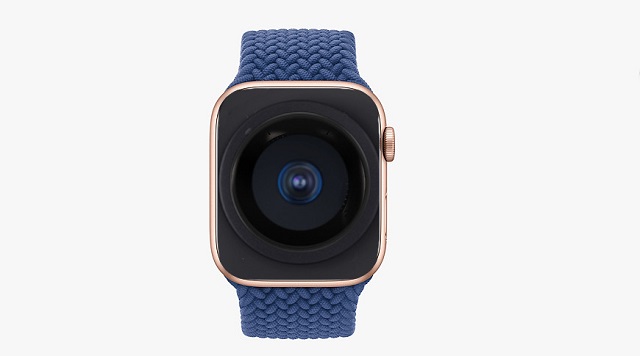 "When it is desired to capture images, control circuitry in the electronic device may temporarily place the shutter in a transparent mode to allow light from a flash and/or light being imaged by the camera to pass."
With the embedded camera and flash within the display, Apple Watch could finally become a handy wrist-worn video communication tool. While I don't think it's going to be a reality anytime soon, I will keep my fingers crossed for it to arrive with Apple Watch 7/ watchOS 8.
7. Sound Recognition Notifications
The "sound recognition" feature may not be among the major highlights of iOS 14, but it remains a notable pick for me for more than one reason. First and foremost, it alerts the users about noises they may not be able to hear. Folks with hearing disability can take advantage of this feature to remain aware of the surrounding.
Considering Accessibility is an integral part of the Apple ecosystem, it would be apt to add Sound Recognition on the Apple Watch with watchOS 8. It will make the watch even more user-friendly for differently-abled people.
8. Ability to Multitask During Phone Call
Whenever you receive a call on your Apple Watch, it brings multitasking to a halt. I don't really like this behavior, and I bet I'm not the only one who despises it. As Apple has sorted it out by introducing a compact incoming call notification in iOS 14, doing the same favor to watchOS 8 shouldn't be a big deal.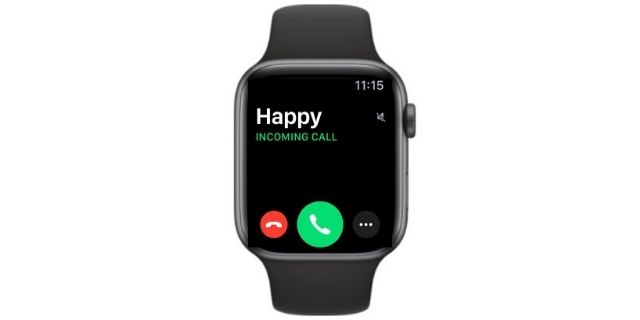 Apple Watch Models Compatible with watchOS 8
Now, if you are wondering whether your Apple Watch will get the watchOS 8 update or not, check out the list of compatible devices below:
Apple Watch Series 3
Apple Watch Series 4
Apple Watch Series 5
Apple Watch SE
Apple Watch Series 6
Apple Watch Series 7 (unannounced)
For those unaware, watchOS 7 is compatible with Apple Watch Series 3 and onwards. The Cupertino giant is known for its extensive software support. So if I take a guess, watchOS 8 will be compatible with the same watches as watchOS 7. Apple Watch Series 3 (which is still available to buy in the Apple Store) might get one final update this year before being removed from the list next year.
watchOS 8 Release Date
watchOS 8 will be unveiled on 7th June, which is when Apple will organize its developer conference, WWDC 2021. The company will release a beta build for developers on the same day, with a beta build for general users coming a few months later.
As for the official watchOS 8 update, Apple usually rolls out the stable update to users in September. We expect the company to follow the same timeline, rolling out the next major watchOS update alongside new hardware.
What are Your Much-Awaited watchOS 8 Features?
There you go! These are the top features I would like to see Apple add in watchOS 8. I hope you have found them worth having in the next iteration of watchOS. Besides, what other features do you think should be added in watchOS 8? Improved sleep tracking or better App Store support? I would be glad to take a look at your suggestions and even consider giving them a shot. So, be sure to let me know your top picks in the comments section below.