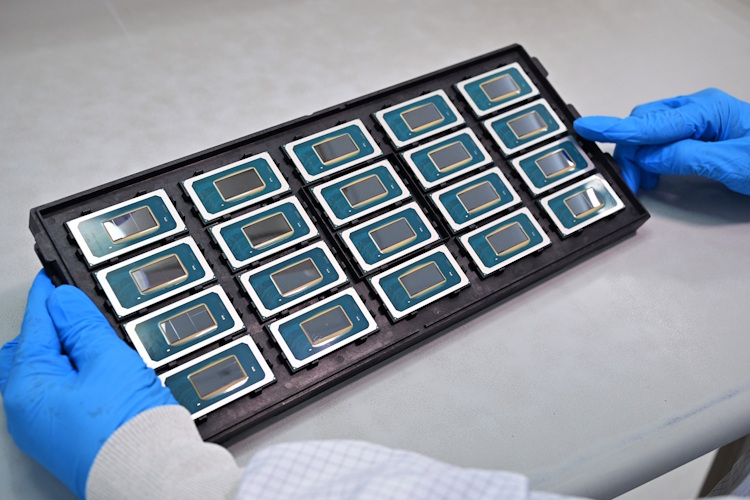 Intel held their Innovation 2023 event recently, where new 14th-gen Meteor Lake CPUs were showcased with the new Core Ultra branding. Our detailed coverage of Meteor Lake processors will walk you through the new features, including when Intel 14th-Gen CPUs are arriving in laptops. But what about Meteor Lake desktop processors? Let's check out the latest details on Intel 14th-Gen Meteor Lake desktop CPUs, revealed in an interview with PCWorld.
Intel Meteor Lake Desktop CPUs are Coming Soon!
Michelle Johnston Holthaus, Executive VP of Client Computing at Intel, spoke to PCWorld about the company's future strategy. During the event, Intel did not reveal any plans regarding 14th-Gen desktop CPUs. No one from the company talked about Meteor Lake with respect to the desktop platform. Still, the PCWorld interview revealed key details on when Meteor Lake is coming to the desktop CPU platform.
When the Intel VP was questioned on whether 'Meteor Lake' is going to happen on desktops, the reply was 'Desktop will come in 2024'. This confirms that Intel has plans to bring Meteor Lake architecture on desktop CPUs as soon as next year! Mark from PCWorld also asked the Intel VP, So are you confirming Meteor Lake desktop?, and the reply was a reaffirming 'Yes'.
The Intel spokesperson also confirmed the company's plans to keep a common processor family for both segments. However, the release date of Meteor Lake CPUs for desktop & laptop platforms is going to be very different. It is much more probable for Meteor Lake to be on the 15th-generation of Intel desktop CPUs. The reason is that the new Intel 14th-generation desktop CPUs are supposed to be released in 2023 itself, rather than the following year. We will discuss more on this next:
Intel Raptor Lake Refresh Coming Before Meteor Lake: Leaks
These new Intel plans we discussed above have talked about Meteor Lake for desktop CPUs in 2024. By the way, the spokesperson is probably referencing to late 2024. Talking about the present, we are on track to expect new 14th-Gen Desktop CPUs soon, as we approach Q4 2023. We should see it in the hands of consumers in early 2024.
According to leaks, it is expected that new Intel 14th-generation desktop CPUs will be built on the "Raptor Lake Refresh" architecture, an overclocked version of existing 13th-Gen CPUs. We have even seen the Intel Core i9-14900KF appear in the PassMark Single-Core Test as the #1 CPU, and a similar i9 chip (K variant) made an appearance in Cinebench 2024.
Intel Alder Lake (12th Gen) came out in Q4 2021, and then next year the company unveiled Intel Raptor Lake (13th Gen) in Q4 2022. So, we are expecting to see 14th-gen CPUs make their appearance soon. As per the leaks, Intel is still scheduled to soon release new 14th-Gen desktop CPUs with an architecture called 'Raptor Lake Refresh'.
Intel is supposedly launching these new CPUs soon in late 2023, and we have even seen BIOS updates from motherboard manufacturers hinting at the support of these 'next-gen Intel processors' on the existing LGA 1700 motherboards.
A previous leak by MSI confirmed all these details on the rumored Raptor Lake Refresh architecture for Intel desktop CPUs, including the performance numbers of upcoming CPUs such as Core i9-14900K, Core i7, 14700K, and more. And guess what? Intel has already demoed 14th-Gen desktop CPUs with Raptor Lake Refresh architecture. We will be updating this section soon with those details.
What are your thoughts on Intel Meteor Lake? Will you wait for the next generation of desktop processors, or do you have plans to upgrade to the rumored refreshed Raptor Lake architecture? Let us know in the comments below.
Featured Image Courtesy: PCWorld
---
Load More