Last December, Google announced its plans to bring Android games to Windows PCs through a new Play Games app. Following its promise, the company recently launched Play Games for PCs as a limited beta in select regions. We were lucky enough to have been selected as a part of the limited beta and went hands-on with Google Play Games for PC. And in this article, we will take a look at how Google Play Games performs on PC and how it compares to Windows Subsystem for Android in Windows 11 and the BlueStacks emulator.
Google Play Games on PC: How Does It Compare to WSA and BlueStacks?
Gaming Performance
The gaming performance in Google Play Games PC initially surpassed our expectations. To test out the performance, we played Asphalt 9 Legends on an Intel Core i5-9300H laptop, which also has an Nvidia GTX 1650 Max-Q GPU and 8GB of RAM. Although the library is limited for now (more on this below), we noticed lesser RAM usage on Google Play Games while offering better performance. As seen in the screenshots below, Google Play Games uses only ~700MB of memory, whereas BlueStacks eats through the memory due to emulation. BlueStacks used close to 3500MB of memory while playing Asphalt 9, the same title that we tested on Play Games.
Even from a pure performance standpoint, Asphalt 9 felt more optimized on Google Play Games PC. However, this experience doesn't reflect on other available titles. Outside Asphalt 9 Legends, we tried playing War Planet Online: MMO Game and the Chinese MMO title 奇蹟MU:跨時代.
While War Planet was playable with occasional stutters, the gameplay of the Chinese MMO title suffered more with noticeably frequent frame drops, thereby ruining the experience. Furthermore, the keyboard controls didn't work on this game, and we had to use the mouse instead, even though arrow keys were listed as the official way to control the character.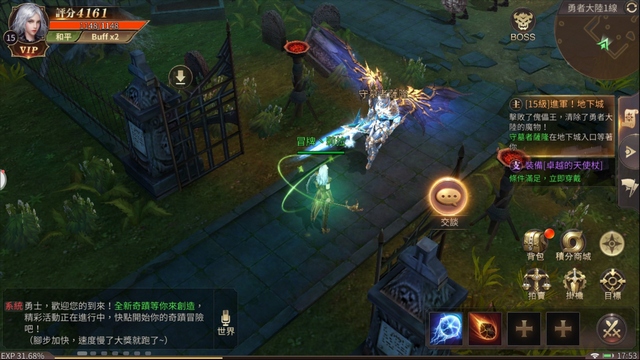 As for Windows Subsystem for Android in Windows 11, you will have to sideload games if you want to play games you are interested in. The games collection on Amazon Appstore is limited, and it doesn't have any resource-heavy games that we can use to test the performance on a level playing field.
As far as performance on BlueStacks is concerned, we tried playing Asphalt 9 Legends on the emulator. However, the experience wasn't as fluid as Google Play Games, and we encountered occasional stutters and frame drops. Therefore, we can say that Google has taken the right approach with Play Games, offering smoother Android gaming on Windows PCs, but the experience is hampered by the lack of some of the most popular titles like PUBG Mobile, Call of Duty Mobile, or Among Us (more on this below).
Winner: Google Play Games
Keymapping
To play Android mobile games on a PC, one needs efficient keymapping tools. BlueStacks takes the lead on this front. Thanks to BlueStacks' robust keymapping tools, you have the option to customize the keybinds to assign in-game actions to specific keys.
Meanwhile, Google Play Games comes a close second. While it offers keyboard controls, keys are not remappable at the moment. You have to rely on the default set of key bindings that the game developer has assigned and optimized. You see prompts for keybinds during in-game tutorials, at least that was the case in Asphalt 9 in our brief test. However, it seems like we could see the option to reassign keys in the future.
With Windows Subsystem for Android, most games don't support key mapping, and you will have to play with a mouse, which is a hassle in itself. Coming to BlueStacks, you can not only enjoy casual games but can even play battle royale games such as Battlegrounds Mobile India (BGMI) on your PC with flexible keymapping controls. This way, you can use your preferred key combinations to control the character and equipment in the game with ease.
Winner: BlueStacks
App Library
One major differentiator between Google Play Games on PC, Windows Subsystem for Android, and BlueStacks is the app library they offer. Here's how they compete against each other:
As the name tells, Google Play Games for PC focuses on games and not apps. However, there is a noticeable lack of popular Android games at the moment. Since the platform is currently in beta, we could give Google Play Games the benefit of doubt and hope to see more titles in the stable release.
As of now, there are a few Chinese MMORPG games, alongside a couple of strategy games and action games. The only popular game most people would bother playing upon downloading Play Games for PC is Asphalt 9: Legends. If you are a game developer who is planning to distribute your Android mobile game to Windows PCs using your existing codebase, do not forget to watch Google Play Games on PC demo at Google For Games Developer Summit on March 15.
Check out the complete Google Play Games for PC beta lineup below:
Asphalt 9: Legends
Cookie Run: OvenBreak
Dragon Mania Legends
Gardenscapes
Homescapes
Idle Heroes
Jackpot World – Slots Casino
Last Shelter: Survival
Lineage W
Magic Rush: Heroes
Rise of Empires: Ice and Fire
State of Survival: Zombie War
Summoners War
Top War: Battle Game
Township
War Planet Online: MMO Game
一拳超人:最強之男(官方正版授權)
三國志・戰略版(港澳版)
三國殺名將傳
三國群英傳M
天堂2M
奇蹟MU:跨時代
明日方舟
雲上城之歌
Windows Subsystem for Android
Coming to Windows Subsystem for Android, which is one of the best new features in Windows 11, we are left with a similar situation here. As you might be aware, Windows Subsystem for Android supports both Android apps and games. While you have more games than what you get with Google Play Games, the library is still not vast enough. Plus, you won't find games like PUBG Mobile or Free Fire either.
Though, the silver lining here is that you can install Google Play Store on Windows 11 to access all your favorite games or sideload Android apps on Windows 11. However, they won't be optimized, and your mileage may vary based on the game you're playing.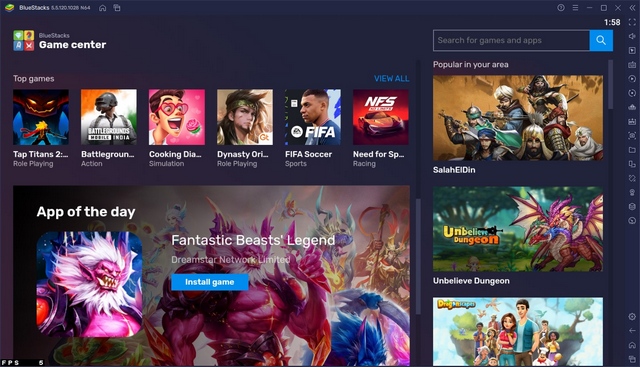 Being a pioneer in the Android emulators for Windows space, BlueStacks has built a solid library of games over the years. Since it is an emulator, you also get direct access to Google Play Store without resorting to workarounds. In a nutshell, you're more likely to find your favorite games on BlueStacks as opposed to Google Play Games or Windows Subsystem for Android.
Winner: BlueStacks
Availability
Coming to availability, the Google Play Games' beta is limited to Korea, Taiwan, and Hong Kong at the moment. You will have to sign up for the beta program and join the waiting list to get access. Google hopes to expand the available list of regions in the future. Signing up for the beta program involves making a Google account in one of the supported regions – like we did to bring you this comparison. Check our guide on how to install Android apps not available in your country for instructions to set up a separate account and access Google Play Games for PC right now.
On the other hand, Windows Subsystem for Android's preview is now available in the stable version of Windows 11. However, it is limited to US-based Windows 11 customers. That said, follow our guide to install and run Android apps on Windows 11 outside the US right away. Meanwhile, if we talk about BlueStacks, it is globally available, and anyone with a decently-specced Windows PC can download and install it to access Android apps and games from their PC.
Winner: BlueStacks
Frequently Asked Questions
Q: Is Google Play Games for PC available everywhere?
No, Google is currently testing Google Play Games for PC in Korea, Taiwan, and Hong Kong.
Q: Can I sideload games on Google Play Games for PC?
It doesn't look like it is possible to manually install games on Google Play Games for PC at the moment.
Q: Is Google Play Games for PC a good alternative to BlueStacks for gaming?
For now, Bluestacks still has an edge, thanks to its game library and keymapping tools. We will need to wait and see if Google Play Games for PC garners the interest of leading game publishers for effective optimization.
Google Play Games on PC vs Windows Subsystem for Android vs BlueStacks
When we pit Windows Subsystem for Android against BlueStacks in our Windows Subsystem for Android vs BlueStacks article, BlueStacks emerged as a clear winner. However, things are different now with Google Play Games PC onboard. The available game titles in Google Play Games PC are optimized and work better than their BlueStacks counterparts. But BlueStacks is still the better software if you wish to enjoy Android games on your Windows PC. And that's thanks to its vast app library and robust keymapping support.
The global rollout of Google Play Games for PC is something to look out for, and it will be interesting to see if more game publishers make a serious effort to optimize their games for Google Play Games PC. If it does and we get games like Call of Duty: Mobile and PUBG Mobile on Play Games, BlueStacks will have serious competition in the segment. So, what do you think about this app? Do let us know your thoughts in the comments section below.