The battle royale genre has taken over the gaming industry by a storm. If you aren't playing a battle royale game right now then you are missing out on a lot of amazing gameplay and action. Well, if you are even slightly interested in trying out a battle royale game then we've got you covered. We bring you 14 of the best and most amazing Battle Royale games that you can play right now:

Best Battle Royal Games You Can Play (2019)
1. PUBG
PlayerUnknown's Battlegrounds a.k.a PUBG is the undisputed champion of the battle royale genre. This is not the first battle royale game, however, it did introduce the Battle Royale genre on a larger scale than any other game or mod. PUBG is currently the best and the most played battle royale game out there. The game focuses on a large scale survival gameplay where everyone is on their own. You can form alliances with your friends or other people and gather loot together, but there is no telling when someone will shoot you in the back and take everything you have. This game is all about staying safe, collecting weapons, finding shelter, and killing everyone who approaches you.
The ability to play against hundreds of players make it one of the most interesting games out there. If you are looking for a great battle royale game then PUBG definitely is the top choice right now.
Download ($29.99)
2. DayZ: Battle Royale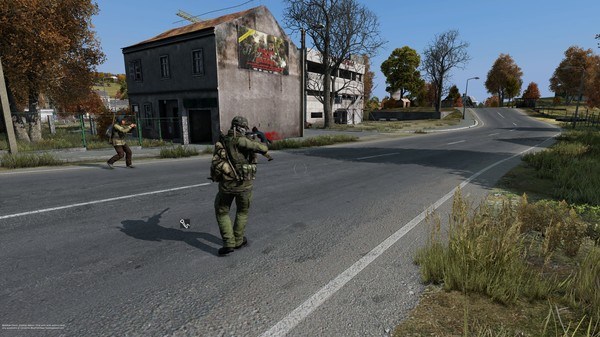 DayZ's Battle Royale is the mod that actually started the whole genre alongside a few Hunger Game mods for Minecraft. These mods actually pioneered the whole battle royale genre and today you have multiple options for battle royale games. DayZ: Battle Royale is a great mod and you get to pretty much experience the Walking Dead in it. All players spawn on an isolated island that's swarming with zombies. You are supposed to find necessities in the area and survive any oncoming zombie attacks. Apart from that, you must also be wary of other players because you never know who might kill you. If you are looking for a classic battle royale game then this is the perfect one for you.
Download ($34.99)
3. H1Z1: King of the Kill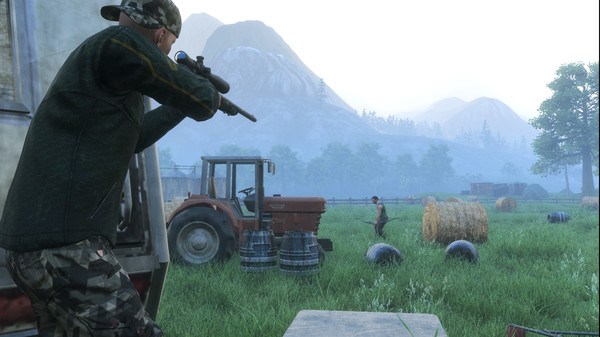 H1Z1: King of the Kill also offers a battle royale mode that lets you face off against other players on a large map. It's a third-person shooter where you get to experience similar battle royale elements as some other games from the genre. You spawn randomly on a large map that has a slowly shrinking active area. You must run around collecting weapons and other stuff to defend yourself. However, the best thing is the crafting feature that lets you craft useful stuff like healing items and more by collecting different items from around the map.
The battle royale mode is quite exciting and offers an immersive gameplay experience. Apart from that, you can also enjoy standard multiplayer deathmatch, shall you become bored of the battle royale mode.
Download ($8.19)
4. The Culling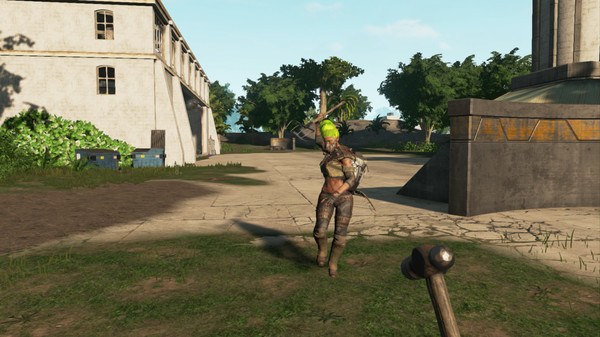 The Culling is a story-driven shooter that lets you experience the battle royale gameplay with a story behind it. You just don't mindlessly roam around killing people instead you are in a game like Hunger Games and only the fittest may survive in this game. Your job is to kill anyone and everyone that you find to accumulate points. The player with the highest points wins. There are not only other humans trying to kill you, but you are also vulnerable to multiple environmental hazards that will wipe you off the surface of the earth if you are not careful.
There's a diverse collection of items available around the map that you can use to your advantage against enemies. Points you accumulate can be used to upgrade your character's overall skills in combat. If you are looking for a story-driven battle royale game then this is the right game for you.
Download ($24.99)
5. Unturned: Arena Mode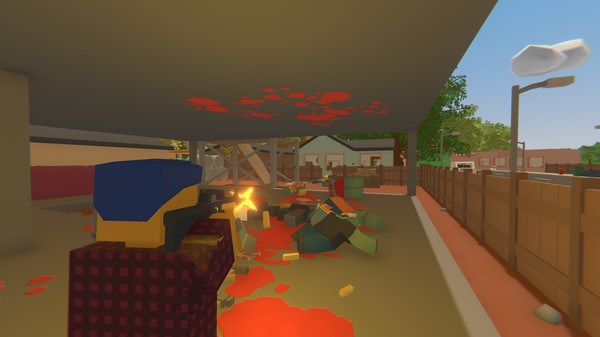 Unturned: Arena Mode is another survival/battle royale game that's a lot of fun. The graphics do resemble Minecraft style, but in reality, it's a great game that provides similar battle royales experience as any other game in the genre. This game offers a great arena mode where all the players can gather resources, craft weapons, and try to survive against a continuous zombie onslaught. The arena mode lets all players spawn at random points in a large arena where all of these players must try to kill one another. The last man/woman standing will be crowned the arena winner. The graphics are obviously a bit childish but the gameplay is quite exciting and fun. If you want a more lighthearted battle royale experience then try out Unturned.
Download (Free)
6. Rust: Battle Royale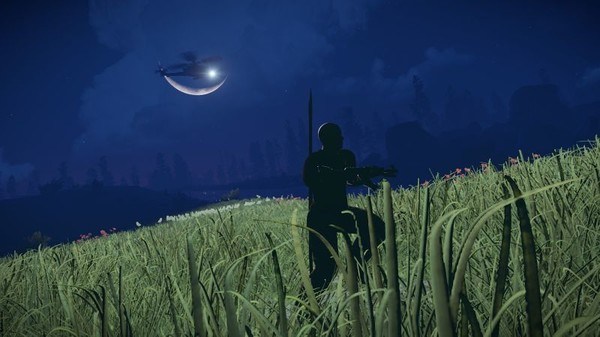 Rust is definitely still one of the strongest and most played survival multiplayer games out there. It has been going strong for a very long time now. Also, there are quite a handful of "Unofficial" servers for the game that run the battle royale mod. In this mode, you can experience the battle royale gameplay and have fun alongside other people from around the world.
The game will start you off with just a rock as a weapon and you will be completely naked. You must run around naked trying to find some clothing and better weapons to defend yourselves from others. It's all about exploring the map and finding useful items to gain an advantage. You can also team-up with other players to form a kill party but be wary because even your allies can kill you at any time.
Download ($19.99)
7. Ark: Survival Evolved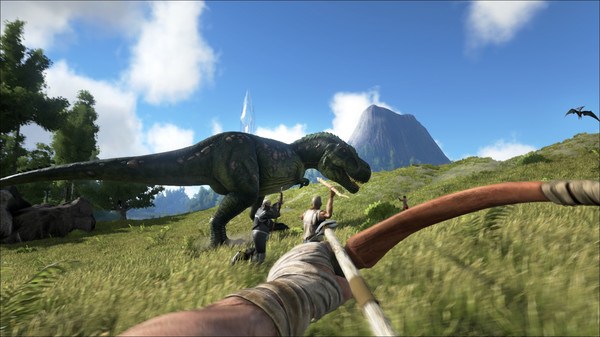 Ark: Survival Evolved is set in a prehistoric setting with a bucket load of dinosaurs and other prehistoric monsters. Ark is a survival game where you must defend yourself against all of these ancient beasts while looking for items, food, and shelter on a vast and beautiful map. However, after a plethora of battle royale games and the huge success of the genre, Ark also introduced a new mode known as Survival of the fittest. This mode is basically a battle royale mode where you are pitted against around 70 other people.
Everyone must roam around the map, gather weapons, items, and kill everyone that comes in their way. Only the fit may survive and you must also fight against dinosaurs. Best thing is you can actually tame these beasts and use them against other players in dino-wars.
Download ($59.99)
8. Arma 3: Battle Royale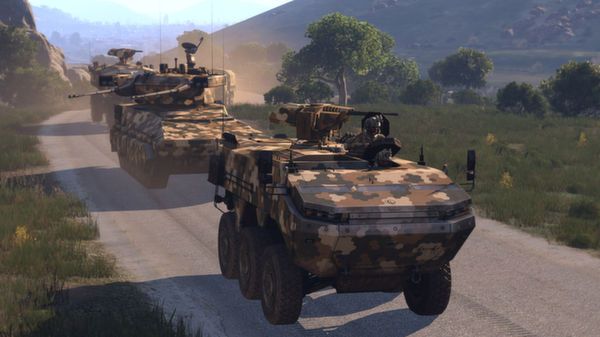 Arma 3 is a popular military sandbox game where you get to experience epic military strategies and tactics on the battlefield. However, Arma 3 has a great mod known as "PlayerUnknown's Battle Royale". Yes, it's actually created by PlayerUnknown the same developer that has released the massively popular PUBG. This mod was actually the inspiration for releasing their own standalone battle royale game down the line. In this mod, you only get one chance to win. You must roam around trying to find better weapons and emerge victorious in the end. This mod was inspired by the movie "Battle Royale" that had the same concept. If you want to experience how the whole battle royale genre became big then this game is a must try.
Download (39.99)
9. Islands of Nyne: Battle Royale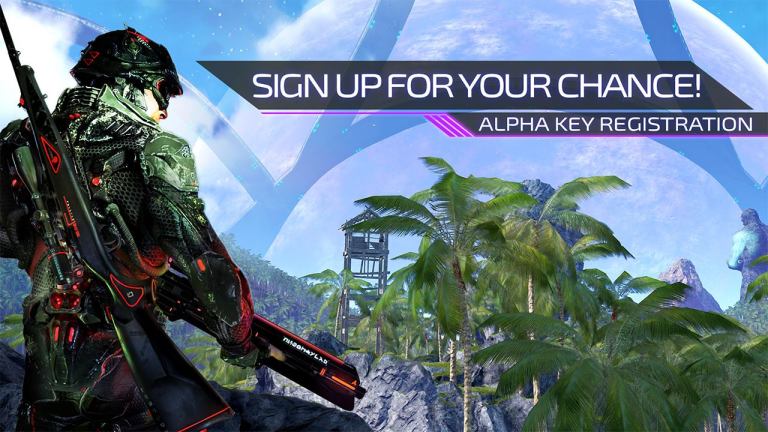 Islands of Nyne: Battle Royale is still under development, however, the game is in the closed alpha stage so you can start playing with a bit of luck. The developers constantly give out alpha keys to people via giveaways and other promotions. Islands of Nyne is a completely new take on the battle royale genre and looks very beautiful. It's a fast-paced battle royale game that's directly inspired by similar movies.
It's a very competitive game that tracks all your stats and gives you all the ranking to see how you fare against other players. The game incorporates some futuristic tech that lets you perform gravity-defying jumps and maneuvers to make it even more exciting. If you want a battle royale first-person shooter that requires some real skill then islands of Nyne is the game to look out for.
Alpha Stage: (Website)
10. Minecraft Hunger Games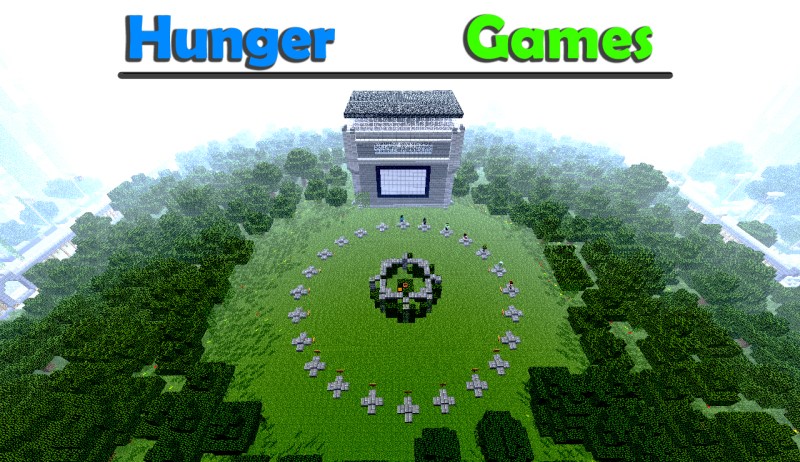 If you are not content with Unturned's Minecraft-like graphics then don't worry because you can also play amazing battle royale modes in your favorite Minecraft game as well. If you are more of a fan of survival instead of going around killing a bunch of people then you will love Minecraft's Hunger games mods. You still get to kill all the people around you, but the real focus is to survive. You must try to scour for weapons and other items around the map. Gather resources to build a defense for yourself and then try to engage your enemies in battles. Only the fittest may survive in this amazing battle royale mod for Minecraft. There are numerous Hunger Games servers available for Minecraft that you can enjoy.
Servers: (Free)
11. Last Man Standing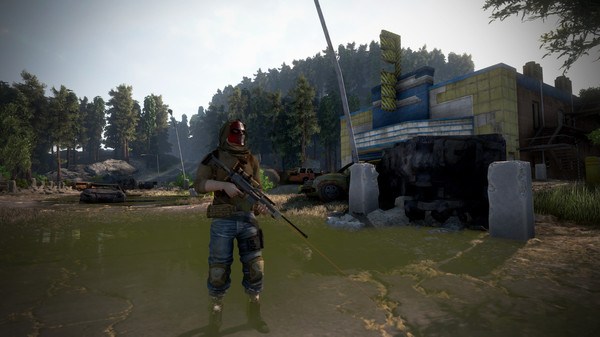 The name says it all. Last Man Standing is about, well, the last man standing. You get to go up against a  bunch of other people in a survival of the fittest contest. You must go around the vast map hunting for the best gear for your character, the best weapons, and you must take on foes coming for you from every side of the map.
Experience a fast-paced deathmatch where everyone is out to get you. You are on your own so make each bullet count. You get to duke it out against around 100 other players and only things that will give you an upper-hand are powerful weapons scattered around the map. So, just get ready to jump right into the action and kill everyone and everything that moves in this adrenaline-pumping game.
Download (Free)
12. Infestation: The New Z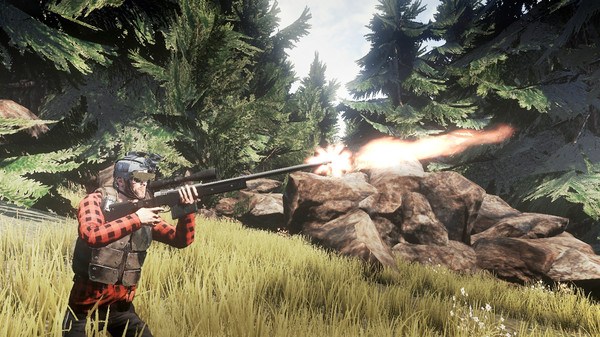 Infestation: The New Z is all about survival in a zombie-infested world. However, the game offers a great multiplayer battle royale game where you can actually have some fun along with your friends. You can form a clan in the open-world and roam around gathering resources while showing your dominance over territories. Engage in turf wars against other clans, and wipe them off of existence.
This amazing game offers a great shooter experience mixed with the right amount of battle royale elements. If you want you can even go solo and try to survive in the infested world alone but it's way better with a bunch of friends. You must also try to avoid or kill any zombies because they will kill you otherwise and the game is all about surviving.
Download (Free)
13. GTA V: Smuggler's Run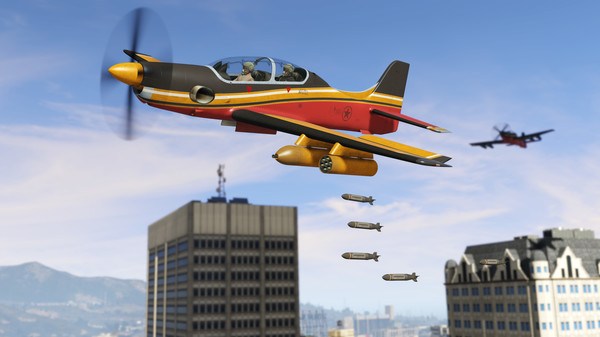 GTA V is one of the best open-world games you will ever play. It gets constant updates and new content every now and then. One of the recent and most fun modes added to GTA V is the Smuggler's Run mode. In this mode, you can enjoy Motor Wars. This mode is quite similar to battle royale games to some extent.
You are dropped off on a vast map as a team. Four teams randomly parachute down at random points and then the fun begins. The area will start shrinking slowly and all teams will face off against each other, so you must start preparing for the coming battle and take out your enemies carefully. This requires some coordinated team play and provides amazing gameplay experience for each player. If you are already a GTA player then this mode is all you need to quench your thirst for battle royale games.
Download ($49.99)
14. Fortnite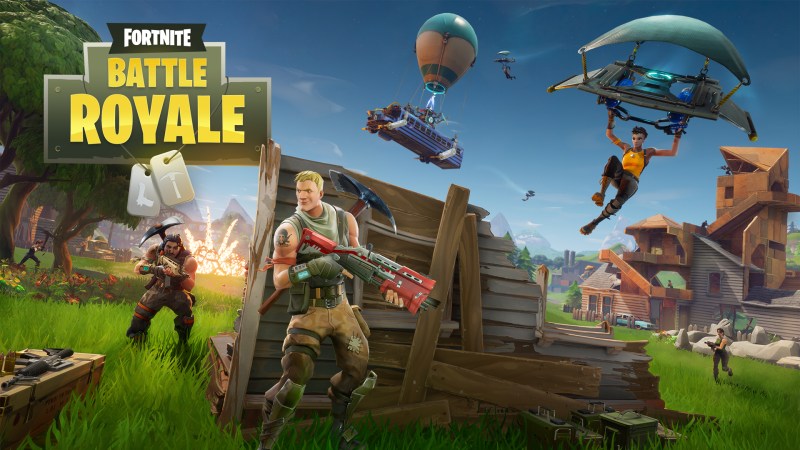 Fortnite is a completely new release that is trying to revamp the entire battle royale genre with its amazing gameplay. This game is quite colorful and vibrant and gives off an Overwatch like feel. You get to go up against around 100 players in an all-out deathmatch where only the strong may survive. It's available on both consoles and PC platforms making it one of the best battle royale games in terms of availability. The developers are pushing out constant updates and adding new game modes at a fast pace. If you want a fast-paced, vibrant, and epic battle royale gameplay then Fortnite is the perfect game for you. Just give it a try and you won't be disappointed.
Download ($39.99)
SEE ALSO: 15 Best Games Like Watch Dogs You Should Play
The Best Battle Royale Games You Can Play
So, you find battle royale games interesting, right? Well, now you have no excuses to not play one. We have given you some of the best battle royale games available out there. If you think we've missed one of your favorite games, mods, or anything then feel free to let us know in the comments below.