Android gaming has been on the rise lately, with devices featuring heavy-duty processors and great GPUs. I mean, there are some great games available for Android on the Play Store and while single player campaign modes are a lot of fun, what's truly amazing is multiplayer gaming. Be it with your friends or against the world, multiplayer gaming gives you a much better experience of gaming through and through. But with so many options to choose from, which game should you and your friends play? Well, fret not, as we are here to help. We have the perfect selection of multiplayer games that you can play with anyone you like. Below are the top 35 best multiplayer games for Android:
Best Multiplayer Games for Android in 2020

For your easier consumption, we have divided this article in to several categories. Feel free to click on the links below and move to category of your choice.
Online Multiplayer Android Games (2020)
1. PUBG Mobile
PUBG Mobile is undoubtedly one of the best online multiplayer Android games right now. If you've been living under a rock, here's what PUBG Mobile is all about: it's a battle royale game where 100 players drop down on an island to gather weapons, and fight to become the last man (or squad) standing. The game has a solo mode, a duos mode, and a squad mode so you can team up with friends and fight for a Chicken Dinner. Lately, PUBG Mobile has also added an Arcade mode, multiple new maps, and even a night mode in Erangel (one of the maps in PUBG). There are a variety of weapons you can use, along with hand grenades, smoke grenades, health kits, and a lot more.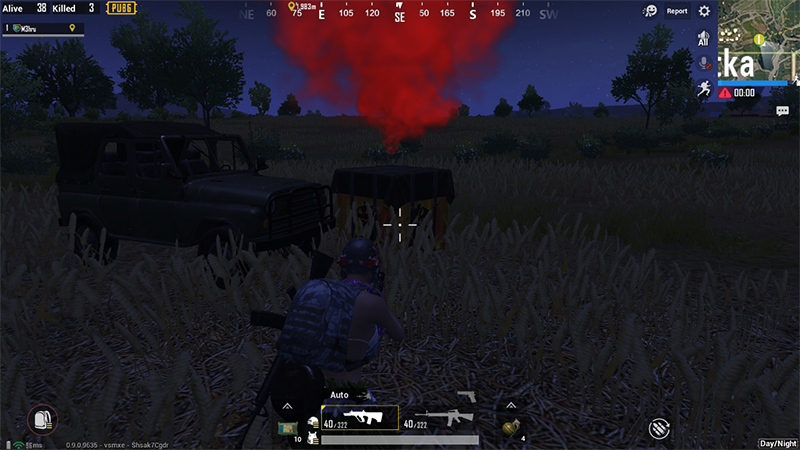 If you're new to playing PUBG Mobile, you can check out our article on PUBG Mobile tips and tricks as well to get a jump start on your Chicken Dinner.
Download PUBG Mobile from the Play Store (Free)
2. Fortnite
Fortnite is another game that needs no introduction. This is also a battle royale game that's really fun to play online against other players. Fortnite is considerably different from PUBG though, it uses cartoonish graphics and a lot of fun elements to make the game lighthearted. Plus there's a whole building mechanism involved here that no other online Android multiplayer game offers. The game also gets fresh content with weekly patches so no matter when you drop down to play the game, there will be something new happening in it. It's a really awesome game, but it can be quite difficult to master thanks to the difficult gun mechanics and building system that is central to playing it.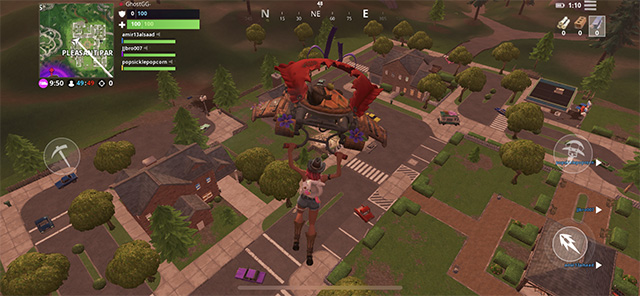 Download Fortnite from Epic Games (Free)
3. Clash Royale
Clash Royale is another online multiplayer game that you should check out on your Android phone. The game has a huge fan following, and is actually a spin-off from the popular strategy game Clash of Clans. Clash Royale is a card based game where you fight against other players in a PvP battle to prove yourself the best player out there. If you're looking for a fun online multiplayer game, Clash Royale is definitely one you should check out.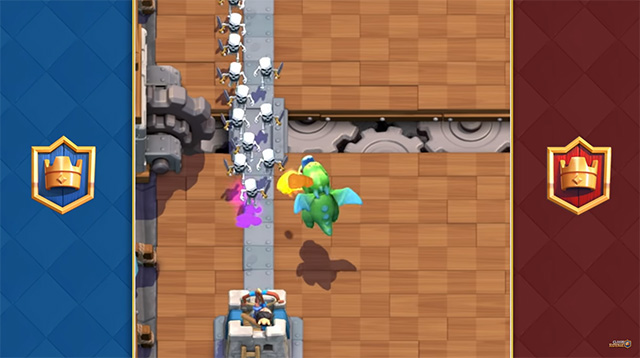 Download Clash Royale from the Play Store (Free)
4. Last Day on Earth: Survival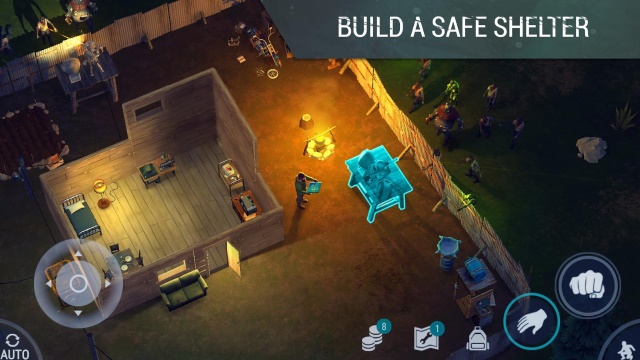 Last Day on Earth: Survival is a free MMORPG zombie shooter and survival strategy game. Set in 2027, an unknown plague virus infection wiped out most of the world's population. All the survivors are driven by one target: stay alive and survive as long as you can in this post-apocalypse game and shoot walking dead zombies. Your objective is to survive against zombies while creating new weapons and vehicles and scavenging for supplies.
Download (Free)
5. 8 Ball Pool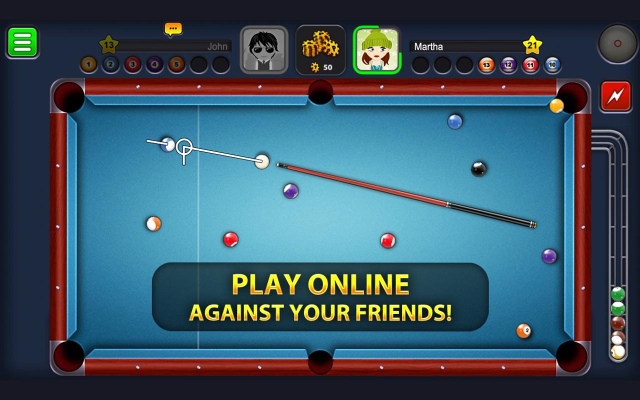 Miniclip's 8 Ball Pool has been around since forever and is easily praised as the most played online multiplayer game on Android. The concept is simple, the game is a direct simulator of the 8 Ball Pool experience on users' mobile devices. Also, thanks to popular demands, the game has now also added a 9 Ball mode as well, giving users the best of both gaming modes. If you're into pool games, Miniclip's 8 Ball Pool is the game for you.
Download (Free)
6. Mortal Kombat X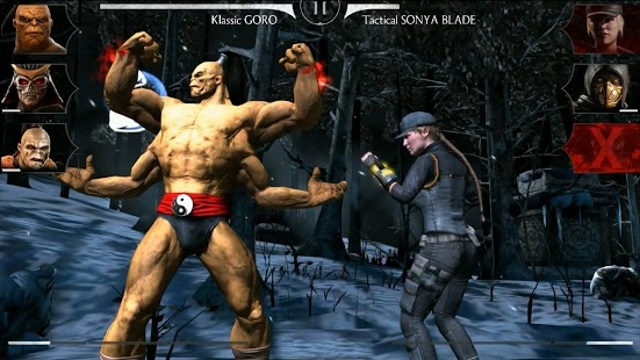 While Tekken might be considered as the greatest fighting game franchise of all time, Mortal Kombat has its own fair share of fame. The fight between the characters of Earthrealm, Netherrealm, and Outworld combined with superpowers and X-Ray moves is something players have enjoyed for a lot of time on consoles. Now, the game is finally available for Android devices, with controls specially optimized for touchscreen devices.
Download (Free)
7. Modern Combat 5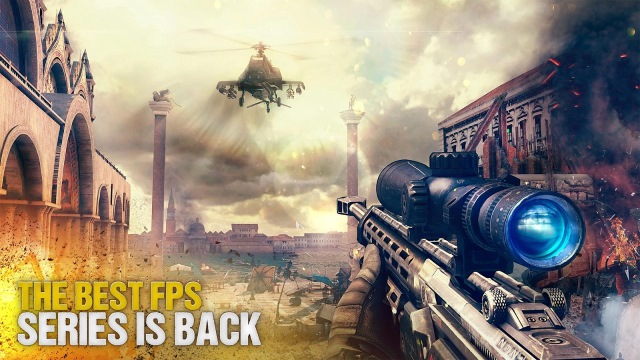 Gameloft is the name behind some of the best games out there, and Modern Combat 5 is one of their best productions till date for the mobile platform. It is undoubtedly the best first person shooter game with its great graphics, high-powered guns and intense online multiplayer action. Plus, there's also a solo campaign mode for the lone warrior within you. All in all, Modern Combat 5 is the all in one game for FPS lovers.
Download (Free)
8. Minecraft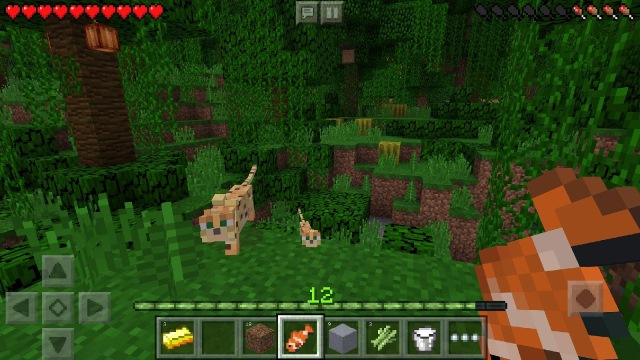 Minecraft is the world's most famous video game. The title has been around since the first PCs and has been ported on to consoles and mobile devices alike. Set in a pixel world, your objective is to create and protect the world around you, using your imagination. Create, explore and survive alone or with friends with everyone's favorite game.
Download ($6.99)
9. Call of Duty: Mobile
In a surprising move, Activision announced Call of Duty for Android and other mobile platforms and since then, it has gained immense popularity. A good chunk of mobile gamers even prefers CoD Mobile over PUBG which is quite an amazing feat for the company. So how can we miss out on including Call of Duty Mobile in our list of the best online multiplayer Android games? Similar to other battle royale games, you can play the iconic multiplayer maps from Black Ops and Modern Warfare and without any charge. You can also play the multiplayer game in a 100-person battle royale survival map or team up with your friends locally to create your own squad. Simply put, if you want to truly enjoy an online multiplayer game on Android, you can't afford to miss Call of Duty: Mobile.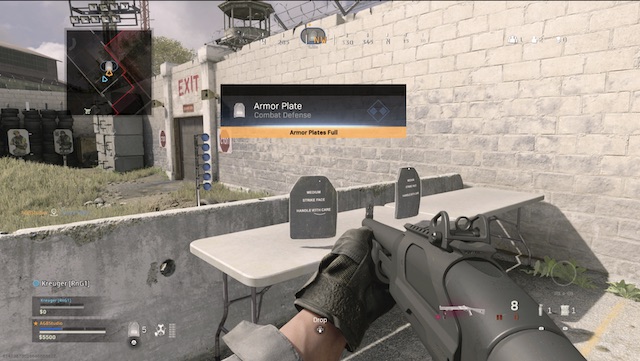 Download (Free, Offers in-app purchases)
10. Riptide GP: Renegade
If you want to play the best racing game on Android in an online multiplayer mode then you must give a shot at Riptide GP: Renegade. It's is an amazing game where you have to race in the water-filled street with dexterity and great maneuver. You will have to ride a hydro jet and race against a ton of vehicles and characters. It's very much like the MotoGP game from yesteryear days, but more challenging and packed with awesome action. Apart from that, you can compete online in an 8-player match against the best players around the world. And there is an option for a local multiplayer game too in case you want to play with your friends. Certainly, Asphalt 9 is another epic racing game, but you will have to play Riptide GP in multiplayer mode to feel the real thrill.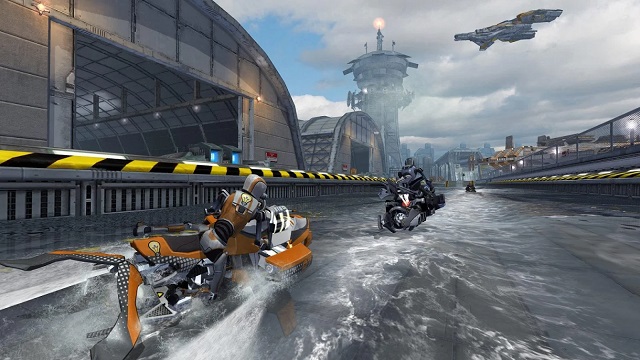 Download ($2.99)
Local-Multiplayer Android Games (to be played on the same device)
1. Chess by AI Factory Limited
If you want to play a local multiplayer game on Android then nothing tops the Chess game. And thankfully, there is a completely free Chess game by AI Factory Limited which allows two users to play the hot-seat game on the same device. Do not worry, if you are new to Chess then the app has a few first-class tutorials so that you can develop your skills and improve your Chess strategy. Apart from that, there are many levels in the game– from novice to expert– and you can start off at any level. For beginners, it has something called Chess Tutor which recommends when you should move your pieces and how to avoid simple mistakes. What I like about this app is that it's pretty modern, does not bombard with ads and performs pretty well.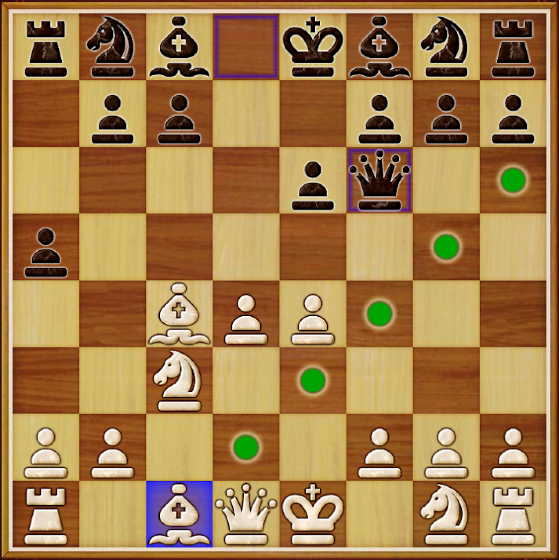 Download (Free)
2. Glow Hockey 2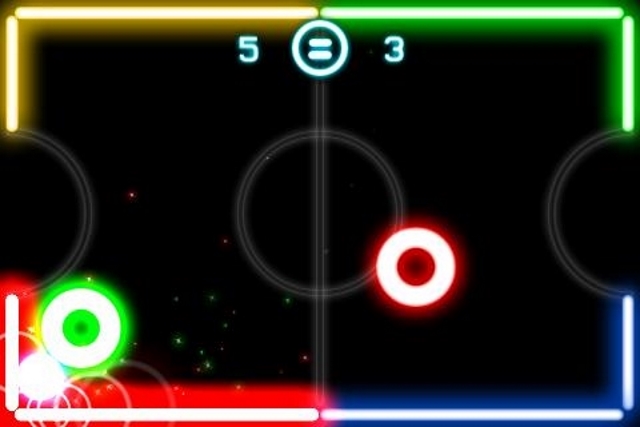 Now, who doesn't love a good old game of air hockey, right? Well, with smartphone displays getting bigger and bigger these, Glow Hockey 2 is the perfect local multiplayer game for you. The concept is simple – you control a striker and the objective is to hit the puck into the opponent's hole. Give this game a spin if you fancy air hockey. I'm sure you'd love it.
Download (Free)
3. Chain Reaction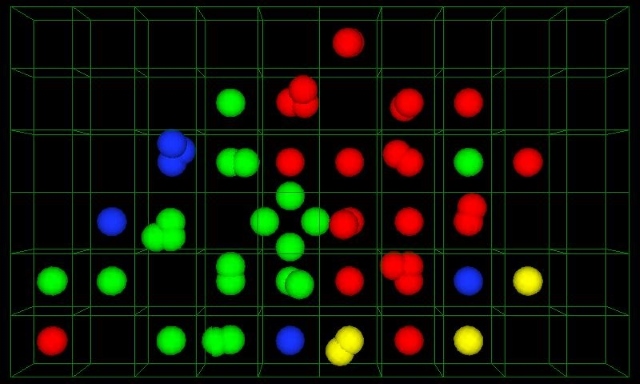 A strategy game for up to 8 players on the same device, Chain Reaction is a simple yet addictive game to play with your friends. Players take it in turns to place their orbs in a cell. Once a cell has reached critical mass the orbs explode into the surrounding cells adding an extra orb and claiming the cell for the player.The objective is to overlap and finish the opponents' cells. Sounds simple? Then make sure to give it a whirl.
Download (Free)
4. Bounden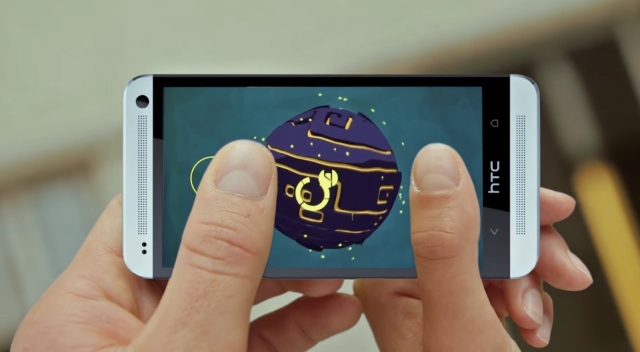 Games aren't supposed to tie you up to your smartphone screens, right? Well, that's where Bounden comes in. A game that is one of its kind, it is a mix of Twister and ballet. You use your phone as a guide to dance or get entangled with someone else. You just have to pull out your phone, ask another person to put down a thumb, and move synchronously to dance together.
Download ($1.99)
5. Ludo King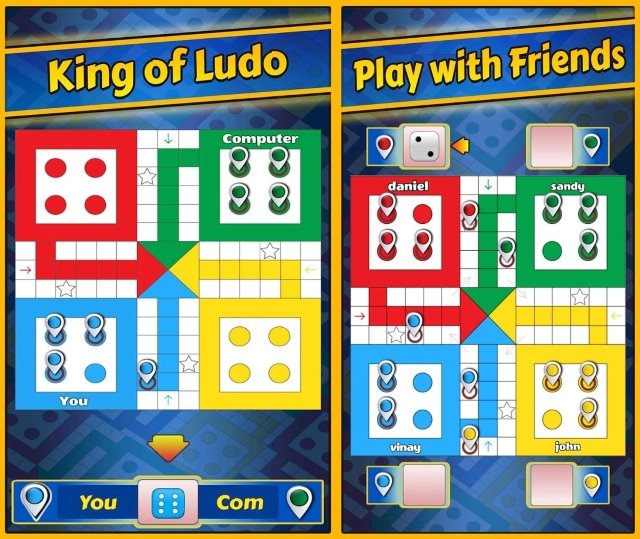 Yes, you read that right, Ludo! The classic board game is finally available on Android, and boy does it look good. The concept is the same as the Ludo board of making your colored token move with the throw of a dice. Thanks to Ludo King, you and your friends can easily play this game on the same device. So, what are you waiting for? Get rolling!
Download (Free)
Bluetooth Multiplayer Android Games (2020)
1. Sea Battle 2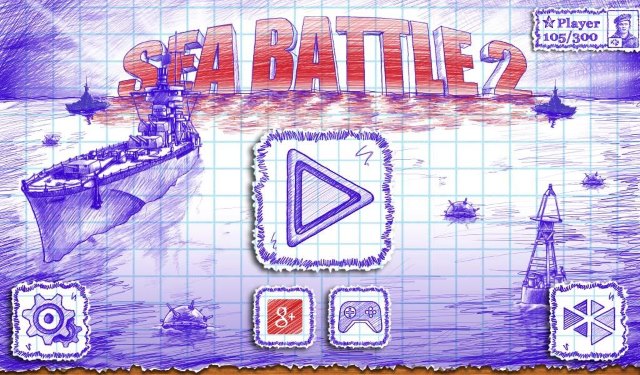 Sea Battle 2 is the sequel to Sea Battle, one of the best multiplayer Android games of all time. You will have ships, planes, submarines, mines, radars and much more at your disposal. Place your ships on the board, attack the opponent's positions, and use your vast arsenal to sink the opponent's ships. Thankfully, you can seamlessly connect with your friends via Bluetooth and get to the watery battlefield.
Download (Free)
2. DUAL!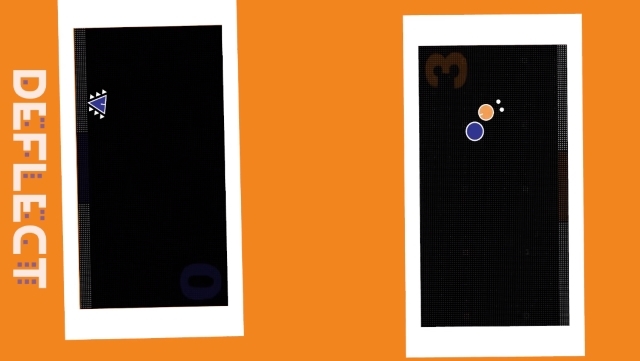 Dual takes the concept of Bluetooth multiplayer gaming to the next level by actually transferring the data from one screen to another. A game to be played between two people, the players use their mobile devices to shoot from one screen to the other. The game also comes with competitive or cooperative modes, to offer both friendship and rivalry amongst your paired mobile user.
Download (Free)
3. Volleyball Hangout
Volleyball Hangout is a very simple beach volleyball game that lets you play against your friends in a Bluetooth multiplayer mode. You can go toe-to-toe with your friends in a fun and exciting volleyball match. All you have to do is position your worm and hit the ball. Also, you can choose amongst a variety of worms as per your liking.
Download (Free)
4. Real Steel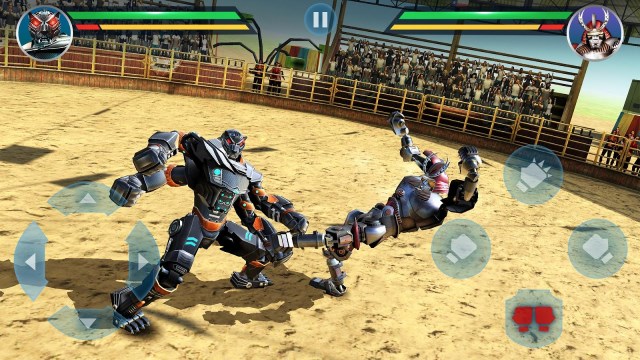 Based on the Real Steel movie, you get to assemble and train your own mechanical boxing robot to kick and punch other robots. The game is action-packed and all about the mechanical brutality in the ring. You can collect different robots even the champions from the movie are available and go head to head against other people in Wifi matches.
Download (Free)
5. Respawnables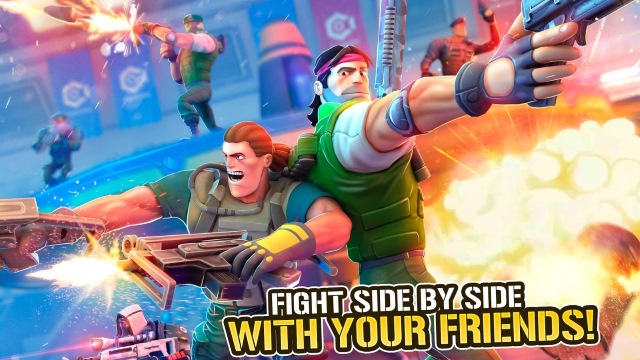 Fighting games are my favorite, and if they're yours too, let's get together and play Respawnables. The mighty action-packed game lets you feel the thrills of the fighting and counterattack. You can also choose from being an assassin, terrorist, gunman, elite sniper, thumper gunman or just a special forces killer.
Download (Free)
WiFi Multiplayer Android Games (2020)
1. NBA JAM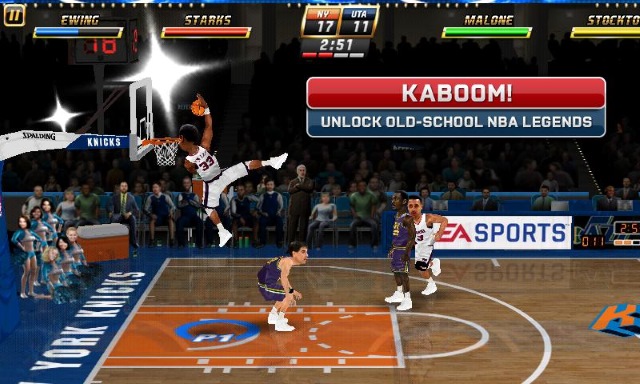 One of EA's best mobile games, NBA JAM is all about over the top basketball action and some fun. This is an arcade basketball game that's less competitive and more fun. You can play it with a friend via Wifi for a 2 on 2 basketball action. Perform insane dunks, high flying moves, and sensational moves to outplay your opponent and win the match.
Download ($4.99)
2. BombSquad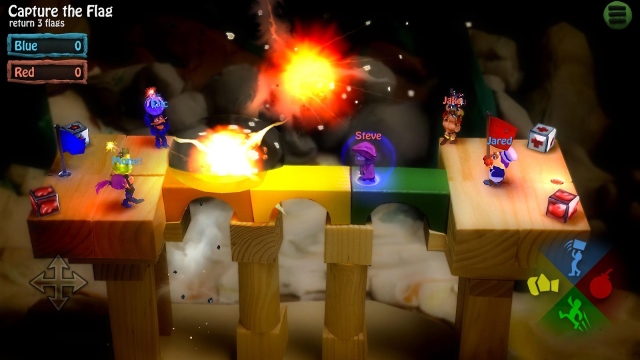 BombSquad is a mixture of different mini-games that you can play with up to 8 players locally over Wifi. Just connect with other Android phones via Wifi and bomb away. Create teams of players and play against each other in a tough and explosive game filled with exciting graphics and an addictive gameplay for everyone. You can play mini-games like bomb hockey, capture the flag, etc against or with your friends.
Download (Free)
3. Doodle Army 2: Mini Militia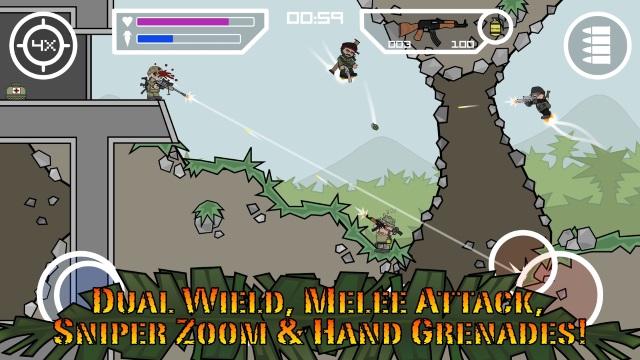 If I have to even tell you about this game, you've definitely been living under a rock. Mini militia rose to fame almost instantly, being played by mobile gamers all over the world. You can connect to other players via WiFi and team up to form an army, or go head to head in a deathmatch combat mode. Players also get to choose from a variety of weapons as well as jetpacks and more.
Download (Free)
4. Terraria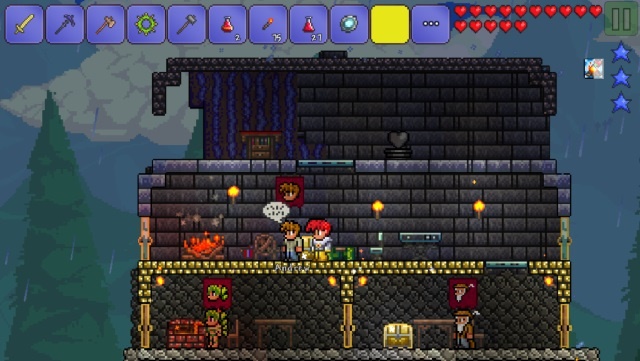 Terraria is a 2D adventure game that is in most ways similar to Minecraft. You'll mine resources, craft items, kill bad guys, build stuff, and have all kinds of other fun. It's a fun game with a ton of stuff to do and it won't be hard wasting an afternoon playing it. You can connect and play with your friends over WiFi as well for an enriching gameplay.
Download ($4.99)
5. Crossy-Road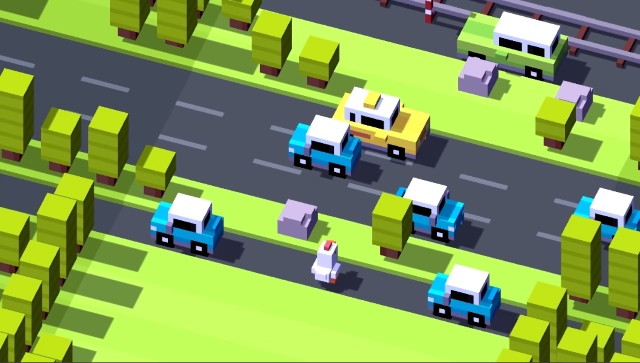 Crossy Road is one of the most popular local multiplayer games ever. The gameplay is similar to that of Frogger. You navigate a chicken through traffic, over streams, and other places while avoiding obstacles. The game features controller support, Android TV support, and local multiplayer support. Each player needs their own device which they can connect to a WiFi network and pair up and compete with their friends.
Download (Free)
Compete With Facebook Friends Android Games
1. Zynga's With Friends Games
Zynga is a massive gaming company that has been developing some of the best Android games for multiplayer gaming especially with friends. It has a series of games from word challenges to brain teasers and castle building. Best of all, it has an option to connect your Facebook account so that you can find and connect with your friends. You can further invite and challenge your Facebook friends and show off your score on Facebook's gaming dashboard. As for the games, there is Farmville 2 which is all about the farming world; Empires and Allies, Words and more. Having said all of that, the best part about Zyga's games are that they are beautifully made, games are light on resources and performs really well even on low-tier hardware. So I would say if you want to challenge your Facebook friends in a multiplayer Android game, start with Zynga's games first.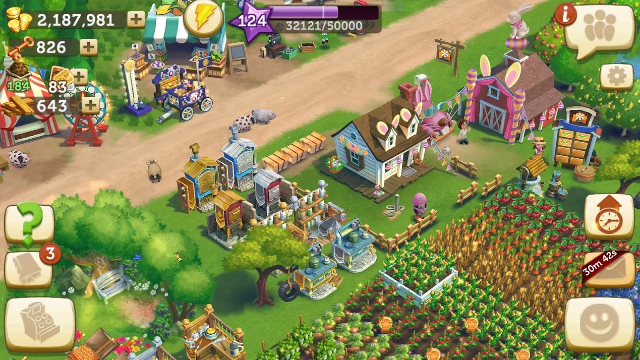 Download (Free)
2. Words with Friends 2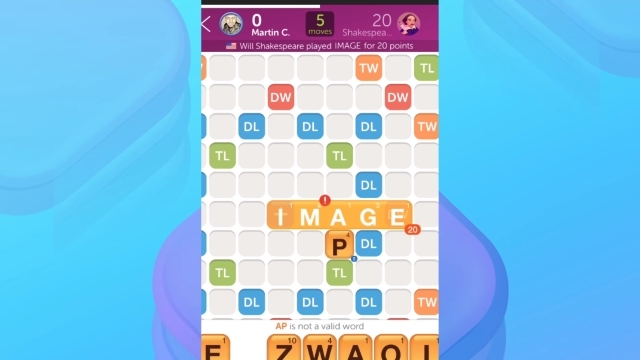 Scrabble comes to Android in Words with Friends 2. You can challenge Facebook friends to real word battle where you take turns creating crossword like words on a board. The person with the most points wins. It is the most simple yet fun version of Scrabble available on the Play Store that you can play with your Facebook friends easily.
Download (Free)
3. Draw Something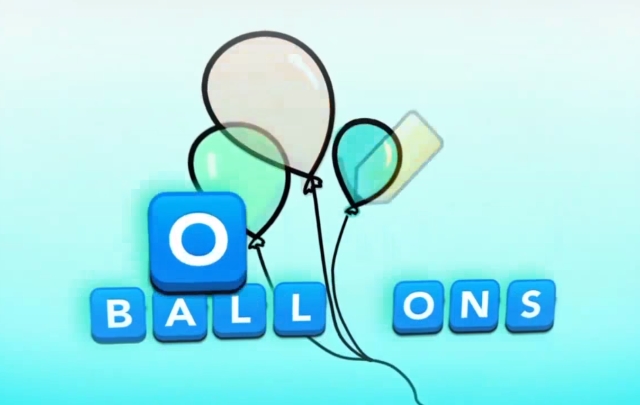 We all love to draw, don't we? Draw Something is the one of the world's most popular drawing game. You can have fun with your friends and family exchanging doodle art. Also, you can sketch a perfect work of art and participate in the game's contests. Pick up your brush and start painting now. Just connect with your Facebook friends and get sketching.
Download (Free)
4. Clash of Clans
Clash of Clans is one of the best Android games to play with your Facebook friends in multiplayer mode. This game goes beyond the competition against friends and brings co-op gaming where you have to co-operate with your friends and build a village and protect it from barbarians. As they say, it's an epic war between your village and fire wielding wizards. You and your friends have to raise a clan of Army, build walls and collect a multitude of cannons, bombs, and mortars. At any cost, you will have to defend your village from other troops in the world of Clash. The game becomes even better as it's deeply integrated with Facebook and your friends can ping you any time to defend the village. I would say, if you are looking for the best multiplayer game on Android then you can't miss Clash of Clans.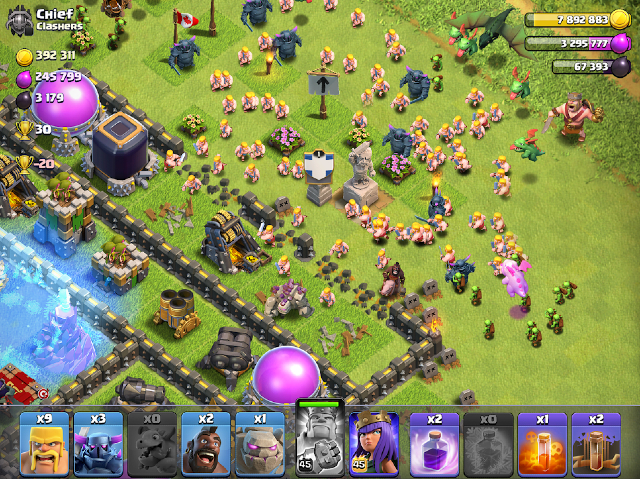 Download (Free)
5. Zynga Poker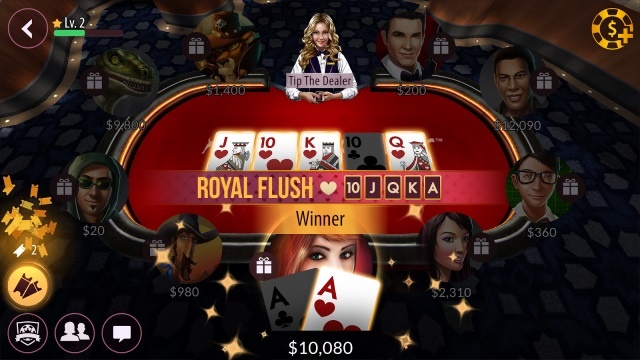 Zynga's Poker is probably the best Poker game on Play Store. Featuring the Texas Hold 'Em Poker style of gameplay, Zynga Poker offers a superb gaming experience with heavy-duty servers, immersive graphics, and seamless multiplayer action with online users. Furthermore, you can also join up with your Facebook friends for a more enriching experience.
Download (Free)
Cross-Platform Multiplayer Android Games
1. Spaceteam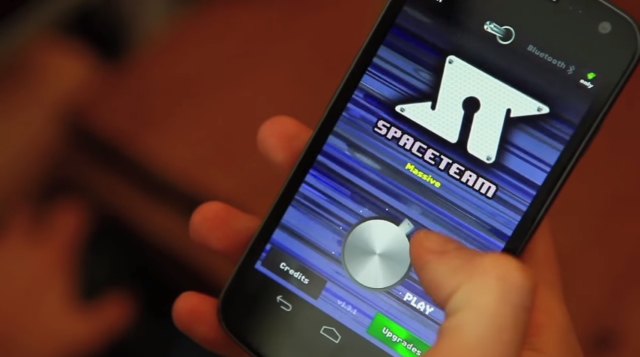 Spaceteam is one of the more unique local multiplayer games. It requires a bunch of teamwork. Each player has their own device. Every round, the instructions are relayed to all of the teammates. They must tell the final person what dials to turn, switches to flip, and places to slide. This continues until the person gets the right combination or the ship explodes. It supports between two and eight players and you can play on iOS and Android devices seamlessly.
Download (Free)
2. Real Racing 3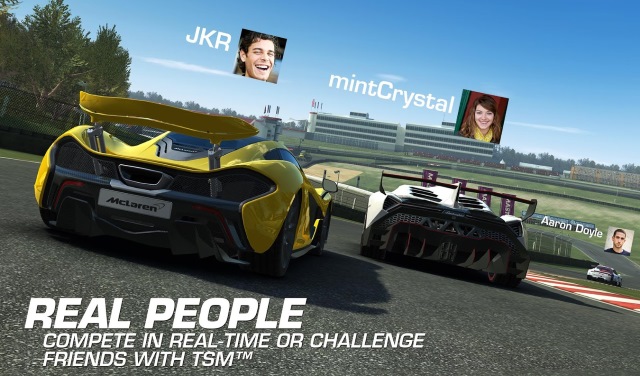 Real Racing 3 is EA's award-winning franchise that sets a new standard for mobile racing games. Featuring highly realistic graphics and over the top action, Real Racing 3 is one of the best racing games out there. What's more is that there is cross-platform multiplayer support as well, so you can play and compete with your friends on iOS devices as well.
Download (Free)
3. Hearthstone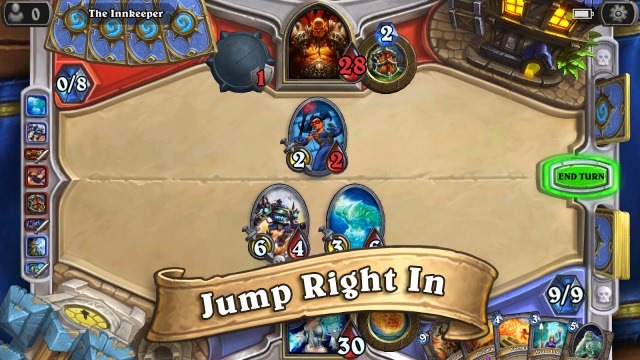 One of the best card dueling games on Android is Hearthstone. It is one of the most fast-paced, combo-driven, and exciting card games right now. It's available on multiple platforms so you can play with people from everywhere. You can also connect your account so no matter where you use it, you still get all your cards and decks in one place.
Download (Free)
4. Shadowgun Deadzone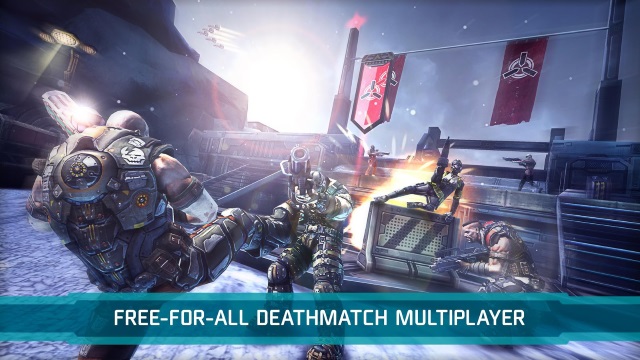 Shadowgun Deadzone is a third-person shooter game that borrows heavily from Gears of War franchise. It has the most amazing graphics like a console game and over the top action. What's more is that there is cross-platform support as well. It means that you can play with your friends on iOS as well, for a superb multiplayer gameplay.
Download (Free)
5. Pokemon TCG Online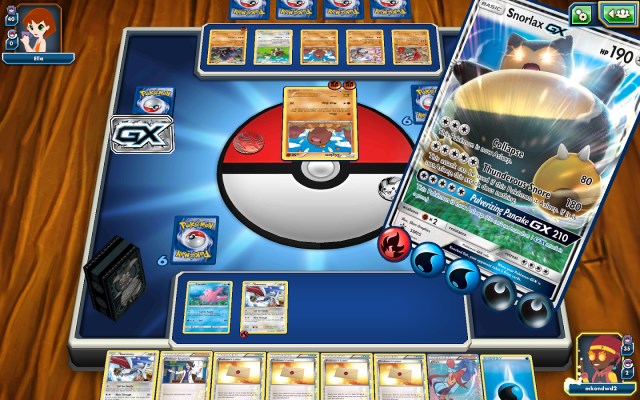 Have fun learning and mastering the Pokémon Trading Card Game Online! You unlock cards and decks as you play to build up your collection and make truly unique decks. Your decks and card collection are stored as a part of your Pokémon Trainer Club account, allowing you to switch between tablet and desktop with ease. Also, you can go head to head with your iOS friends or other players from around the world for multiplayer battles.
Download (Free)
SEE ALSO: 15 Best Games Like Watch Dogs You Should Play
Best of Android's Multiplayer Games
Well, that was our collection of some of the best multiplayer games that you can play on your Android device. While 8 Ball Pool and Zynga Poker are my favorites, the other ones are great as well. But was your favorite game in the list above or did we miss out on that? Let us know your favorite multiplayer game on Android in the comments down below.