Apple unveiled iOS 15 and highlighted some of its best features at WWDC 2021 earlier last month. It wasn't a complete overhaul, but Apple has added meaningful changes to iOS 15, such as new FaceTime features, Safari redesign, and more. The Cupertino giant recently rolled out the iOS 15 public beta, giving enthusiasts a chance to try out the new features. While most iOS 15 features are about tight integration with other Apple apps, here are the features you can replicate on your Android phone. So here's a hands-on guide to get iOS 15 features on Android right now.
Get iOS 15 Features on Android (2021)
As you may already be aware by now, Android users have had most iOS 15 features in some form or the other through different apps. In this article, we will be rounding up all the apps you can use to get the new features Apple has added in the iOS 15 update on Android. That said, let's get started with the list!
1. Live Text Alternative – Google Lens
Live Text is undoubtedly the most exciting feature introduced in iOS 15. The feature recognizes text in photos and lets users copy it to the clipboard, drag and drop it between apps, and more. In addition, Live Text makes it simpler for users to make a call from phone numbers, navigate to an address via Apple Maps, and more using images. Apple has also added visual search to Spotlight search on iPhones. You can see how Live Text works and learn how to use it via the linked article.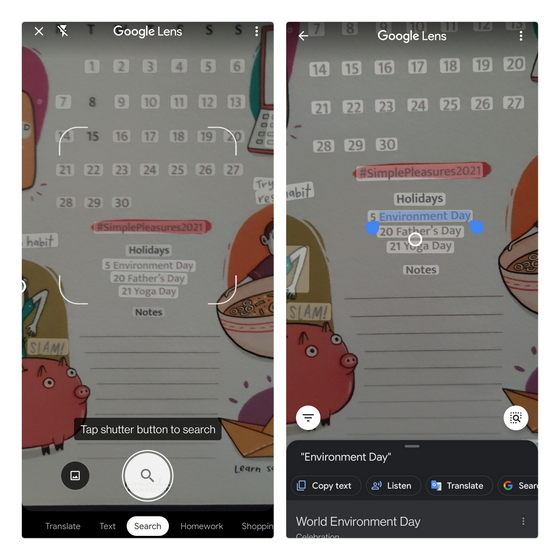 If you are on Android, you can get most of these features through Google Lens. If your device doesn't ship with Google Lens, you can download the dedicated Lens app from the Play Store. Furthermore, you will find the Google Lens integration in the built-in camera app on OnePlus devices. And if you want to know how Live Text compares to Google Lens, go ahead and read our in-depth comparison.
Download Google Lens from Play Store
2. Focus Mode Alternative – Digital Wellbeing
With iOS 15, Apple has added a new Focus mode feature that helps users disconnect from their iPhones by turning off notifications from distracting apps. You can also set up profiles and set rules for focus mode to schedule work profile, much like OnePlus' work-life balance.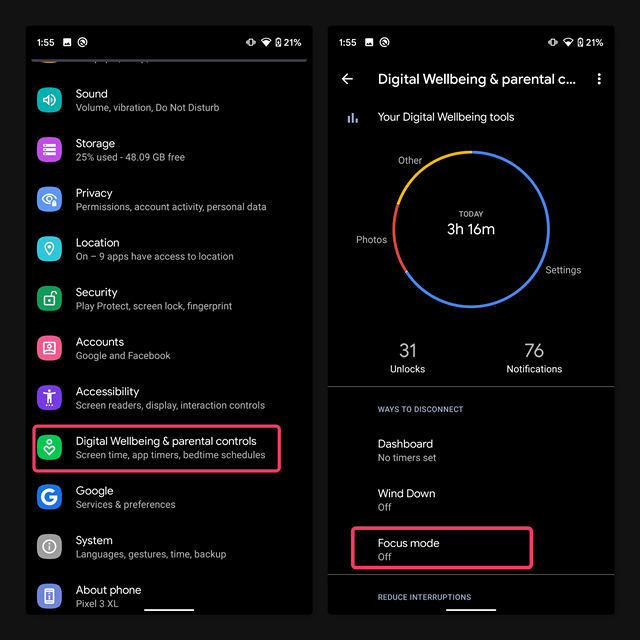 On the Android side of things, you could use Google's Digital Wellbeing app to access focus mode. You will find Digital Wellbeing controls from Settings -> Digital Wellbeing & parental controls of your phone.
For step-by-step instructions, we have a dedicated article that helps you use focus mode on Android. If you are looking for third-party apps with granular controls, go through our list of the best apps for focusing on work. Moreover, if you also own an iPhone, you can learn how to use Focus mode in iOS 15 and make custom Focus modes using the linked article.
Download Digital Wellbeing from Play Store
3. Notification Summary – Daywise, Post Box, BuzzKill
Notification Summary in iOS 15 groups notifications and delivers them at a time of your choice. While you can follow our linked guide to enable or disable Notification Summary in iOS 15, there are apps that bring similar functionality on Android. We have picked three apps that offer a notification summary at specific times of the day, and you can use one of these: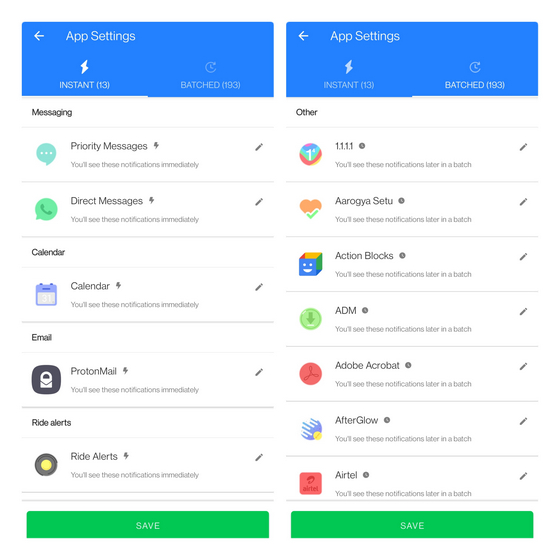 Daywise is a popular app to schedule notifications on Android. During the setup process, you can pick the apps for which you would like to get instant notifications and apps for which you would prefer to get batch notifications. Schedule the time to get your batch notifications, and you are all set. You'll see all the pending notifications from apps in the batched notifications category at a time of your choice.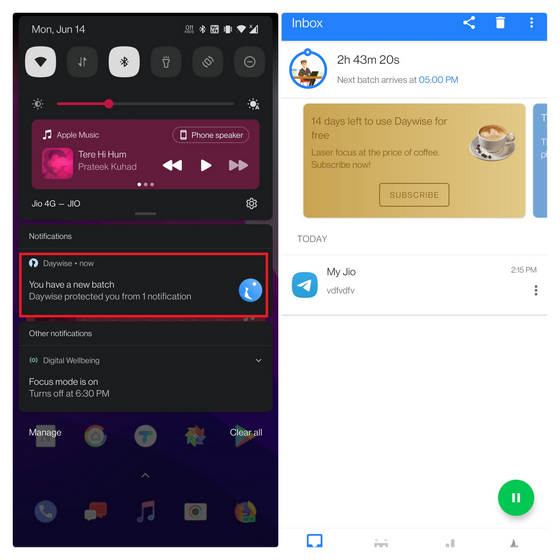 Apart from these features, Daywise also offers insights on your phone usage and a social media timer to keep track of the time you spend on social media apps.
The app is available as a free trial for two weeks. After the trial period, you could opt for the monthly subscription that costs $ 3.99 (or Rs. 200) per month, a yearly subscription at $23.99 (or Rs. 1200) per year, or a lifetime plan for $29.99 (or Rs. 1,499).
Download Daywise from Play Store (Paid, with in-app purchases starting at $3.99)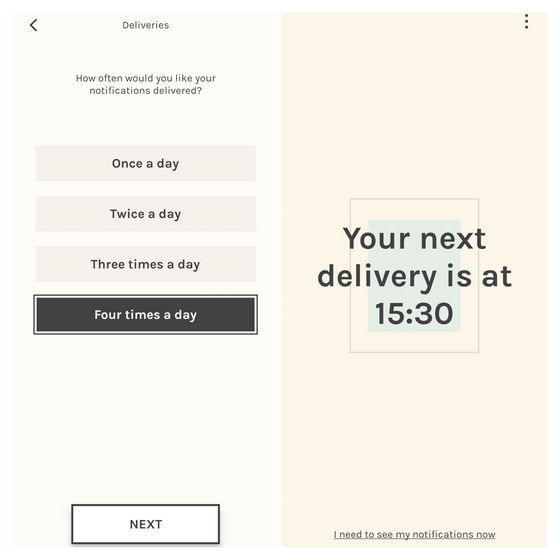 If you find Daywise pricey, you should check out Post Box, a Digital Wellbeing experiment app from Google. It offers similar features and is available for free. Install the app, choose how often you would prefer getting notifications, and that's it. In case you would like to check notifications before your scheduled delivery time, tap on the 'I need to see my notifications now' option in the app.
When you choose to see the notifications right away, Postbox will show you the number of notifications, along with buttons to immediately dismiss them or open the target app. If all this sounds interesting to you, give Post Box a shot right away!
Download Post Box from Play Store (Free)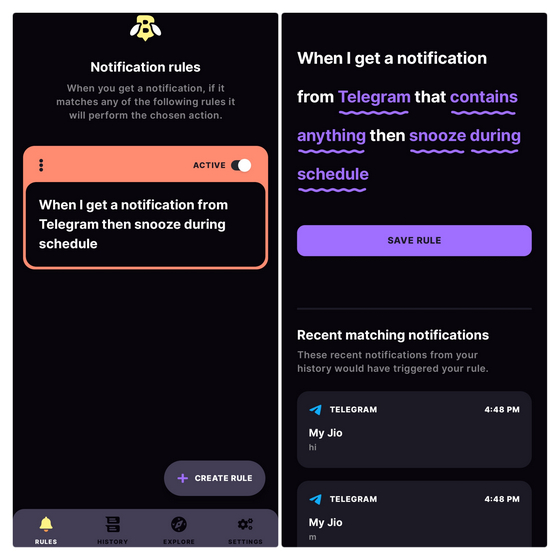 BuzzKill is a powerful app for customizing your notifications experience with rules. In this scenario, you can pick all the distracting apps and set up a new rule to snooze notifications during your work hours. You could also set cooldown timers to avoid repeated notifications from the same app.
Download BuzzKill from Play Store (Paid, with in-app purchases starting at $2.49)
4. Apple Photos Memories Alternative – Google Photos Memories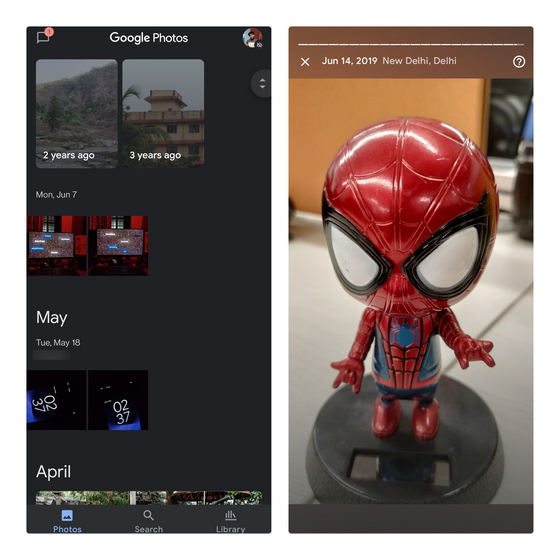 Taking a page out of Google's playbook, Apple has added a memories feature to its native Photos app in iOS 15. If you want to see memories of your past trips and special moments on your Android device, Google Photos is your best bet. But, if you are planning to switch to Google Photos, do not forget to read our guide on transferring iCloud Photos to Google Photos.
Download Google Photos from Play Store (Free)
5. Use Hide My Email on Android – Firefox Relay or SimpleLogin
Hide My Email is a new feature that enables iOS 15 users to create email aliases if they upgrade to the iCloud+ subscription plan. This feature helps you protect your personal email address and sign up for online services using aliases. All the emails sent to the alias email address are automatically forwarded to your linked email address. You can choose to delete an alias at any time and stop receiving emails from an app or service. Here's a brief explainer about what is Hide My Email in iOS 15 and how to use it.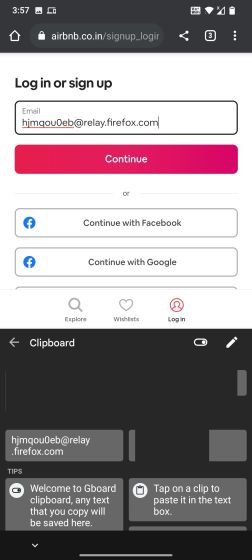 If you want the same feature on your Android device, you could use Firefox Relay or SimpleLogin. Since Firefox Relay doesn't have an Android app, you will need to copy email aliases and pin them to your keyboard's clipboard for quick access. You can also consider SimpleLogin to start actively using this feature. We have written a dedicated guide on how you can get iCloud's Hide my Email feature on Android and Windows, and you can check that out for detailed instructions.
6. SharePlay to Listen to Music Together with Friends – Spotify Group Session
One cool feature of iOS 15 is the deeper SharePlay integration to watch movies or play music together with friends over FaceTime. While you can't legally stream movies with friends from any video streaming service on Android, you can host listening parties on Spotify or Discord.
If you are a Spotify Premium subscriber, you can check out Spotify's Group Sessions feature. Also, you can host a Spotify listening party on Discord after connecting your Spotify account to Discord. Just follow the step-by-step process in the linked articles to get started. You could also check out the best Discord music bots to listen to music together with friends while talking to them on a voice channel.
Download Spotify 
7. Apple Maps AR Navigation – Google Maps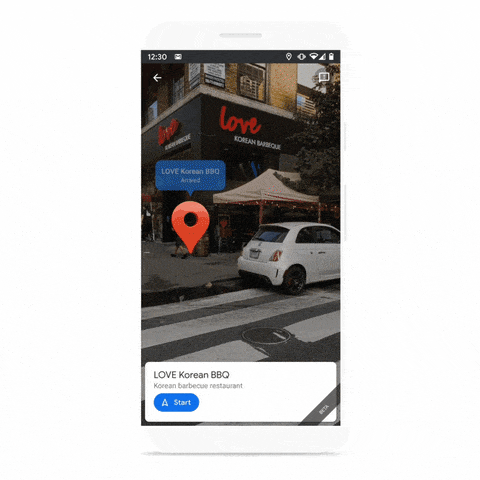 As announced at WWDC 2021, Apple Maps is finally adding AR navigation support with iOS 15. Notably, Google Maps has had AR navigation since 2019, and the best part is that you can use it on iPhones with ARCore support right now. The availability, however, will differ based on the region you are in. You could also use Google Maps for other new Apple Maps features, including 3D view, detailed transit info, and more.
8. Built-in Authenticator in iOS 15 – Authy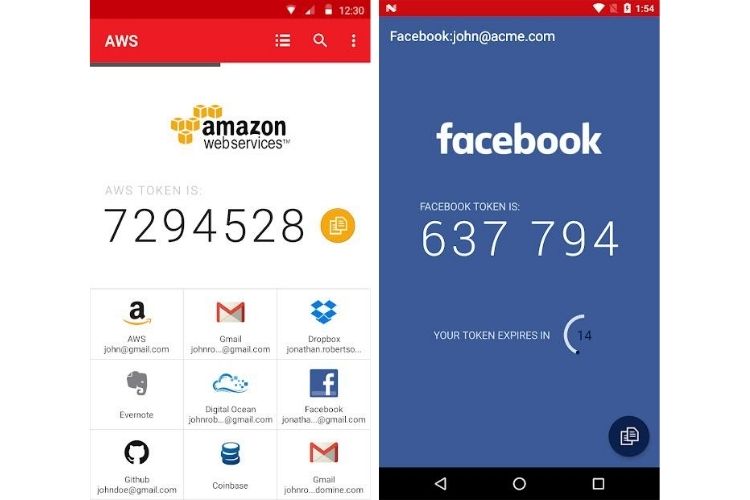 Starting with iOS 15, Apple has added a built-in authenticator to generate verification codes for easy two-factor authentication in your favorite apps. While you don't have an authenticator service baked into Android, you can always use a popular 2FA app like Authy, Google Authenticator, or Microsoft Authenticator. The authenticator app I would recommend is Authy, primarily due to its seamless multi-device support.
Download Authy from Play Store

9. FaceTime on Android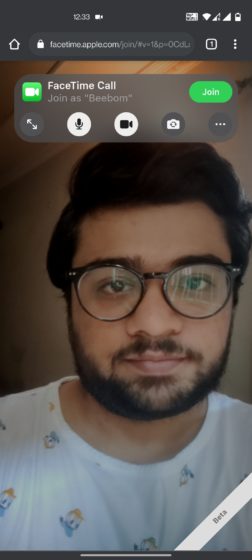 Last but not least, you can now get FaceTime on Android. Yeah, you heard that right. If you have been waiting to FaceTime with your iPhone friends from your Android device, that's now possible. You can install a FaceTime app icon on your home screen, and you can check out the steps for how to use FaceTime on Android via the linked article.
If that sounds like a chore, you can always rely on popular video conferencing apps like Zoom, Google Meet, and Microsoft Teams. They also have the background blur feature added to FaceTime in iOS 15.
Try out iOS 15 Features on Your Android Phone
So, that's how you can get the best iOS 15 features on your Android phone right now. I know all these might not be as seamless as those Apple has implemented, but these are the closest alternatives we could find. Meanwhile, to learn what Google is preparing for Android users, go through our articles on the best Android 12 features and how to get Android 12 features on any Android phone.