The Android developer community is huge, with their biggest feat being the ability to develop custom ROMs or custom Android builds. A custom ROM is an aftermarket firmware production based on the Android source code provided by Google. So if you are someone who wants to install a custom ROM on your device but are confused about which one to go with, read on as we bring the 15 best custom ROMs for Android in 2023.
Best Custom ROMs for Android (Updated March 2023)
The main reason why people prefer custom ROMs is that almost every company drops support for their devices after 2-3 years of their launch. A custom ROM, on the other hand, helps keep your device alive and updated with the latest version of Android. Another reason why people seek custom ROMs is because of the extra features they offer. They also reduce bloatware that comes as a part of many manufacturer skins. While there are many custom ROMs out there, not all of them are stable enough to be used as your daily driver.
Installing a custom ROM requires you to unlock the bootloader first, and have a custom recovery like TWRP (website) installed. Make sure to always create a backup of your Android device before proceeding. While the download link for officially supported devices is mentioned below, some of these ROMs may have an unofficial port available for other devices as well.
Also, on some ROMs, you may have to flash a GApps package such as OpenGapps (website) or NikGApps (website). I have personally tested almost all the ROMs listed below on my Redmi K20 Pro, Poco F1, and Mi A1. Also, if you like the custom ROM, consider donating the developer behind the work.
1. Pixel Experience
Pixel Experience is the best custom ROM for Android right now and I can draw out three reasons for that. First, it supports a huge number of devices from Xiaomi to Realme to Asus to Samsung. Second, it brings Pixel features for non-pixel devices like the newer Google Assistant, built-in GCam support, Pixel live wallpapers, and more.
Third, it has amazing stability among all the ROMs that I have tested for years. The main developer, Henrique Pereira, is not in a tearing hurry to port new Android versions to all the devices.
Instead, the developer picks a popular and developer-centric device and creates a base. After that, he publishes all the changes to GitHub for other maintainers to work upon. Not to mention, Pixel Experience has maintainers around the world who work round the clock to quell bugs in a timely manner.
So to put it straight, if you want stability and new features right from Pixel devices then Pixel Experience is the best custom ROM on Android, bar none. Keep in mind, you won't get the latest Android build immediately, but you will have a stable and hassle-free experience for sure.
2. LineageOS
Next is the biggest name in the custom ROM scene – LineageOS. While many of you might not be familiar with the name, LineageOS is actually the same custom ROM that started as CyanogenMod. Back in the fall of 2016, Cyanogen Inc. announced that it was discontinuing development and shut down the infrastructure behind the project. Since then, the developer community has kept the project alive, but under the name of LineageOS.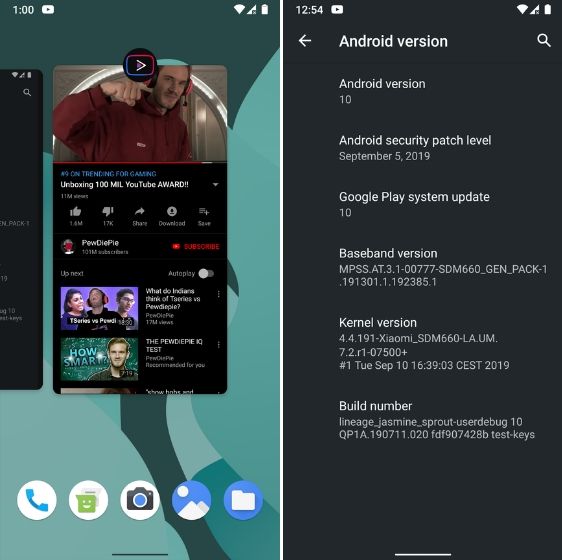 Built on top of Google's AOSP code and adding their own custom code to it, LineageOS works as a standalone ROM as well as the source code for many other custom ROMs out there. It has the most extensive developer team under its name and officially supports over 190 devices. The ROM includes basic but useful features that include but are not limited to customizing the status bar, changing the overall theme, editing the navbar, and much more.
While Google's AOSP is barebones, LineageOS gives it a sense of customizability while maintaining stability. Apart from that, if you want top-notch privacy and security on a custom ROM then I would highly recommend LineageOS. Not to mention, the development team has worked really fast on bringing Android 13 this time and it's available for several devices.
3. Paranoid Android
After a few years of break, Paranoid Android is back again. In case you don't know, Paranoid Android was considered one of the most acclaimed custom ROMs of all time. The development team focused on bringing a polished and refined experience while using minimum resources. While it may not boast of the plethora of features and customization features that other ROMs offer, Paranoid Android or PA, does promise a soothing user experience overall.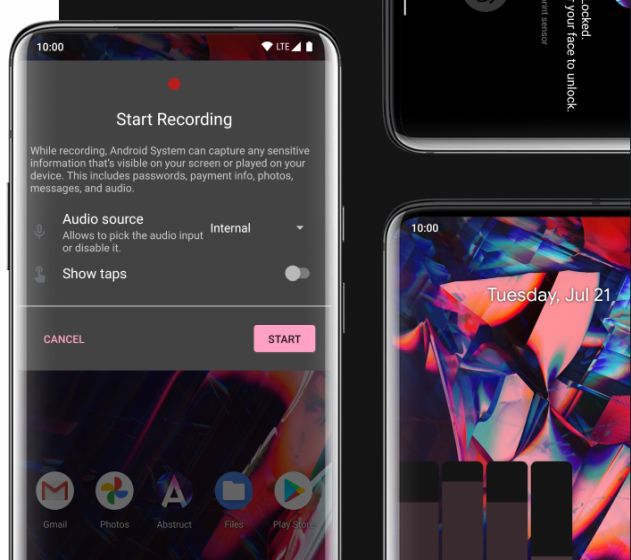 It offers its own version of the quick settings menu, as well as a fully immersive mode for Android. Paranoid Android has long been regarded as the main project from which Google has brought over a lot of features, the biggest feature being the Ambient Mode, which was present in PA as Peek.
At this point, Paranoid Android has added support for a long list of smartphones including Xiaomi, OnePlus, realme, Nothing, Google, and more. It also introduced Topaz, which is based on Android 13 and is available for a host of Android devices. So if you own phones from one of these OEMs, I would highly recommend Paranoid Android to any other ROM on this list.
4. Evolution X
If I were to describe Evolution X, I would say it is the stable version of Resurrection Remix from yesteryear. This is because of the plethora of customization features it offers, and it does so without any loss in the stability of the ROM. Evolution X merges various code snippets into one main project to bring a long list of features for many devices. While this does mean that updates come a little slower, they are still able to deliver regular updates.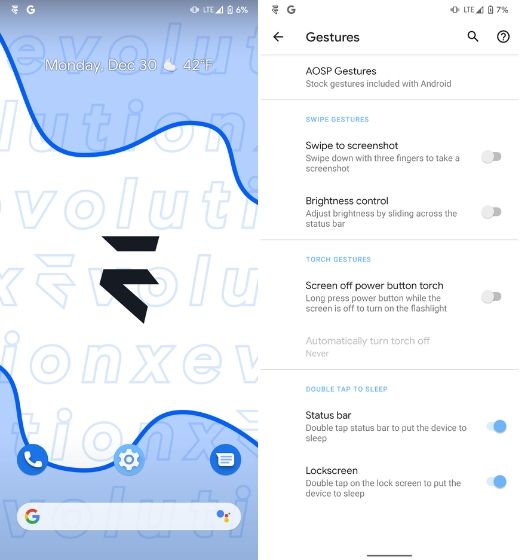 Also, Evolution X has its own customization bar from where you can make any system-level changes. It also comes with the Android gesture navigation system out of the box. Lately, the development team behind Evolution X decided to remove certain features from the ROM as those features were not that useful and were slowing down the system. As a result, the latest versions are more stable than ever and go easier on the system's resources.
5. Xtended
Another ROM that is based on the AOSP Gerrit but has its own custom mods is the Xtended. Initially known as MSM Xtended, this project came into existence around the time of the Android Pie launch. However, despite being a relatively new project, the ROM has quickly evolved into becoming a very stable and reliable ROM and gives plenty of other competitors a run for their money.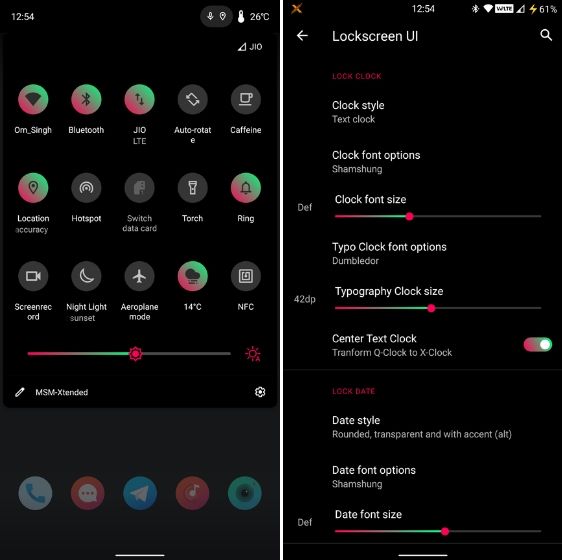 The ROM is very similar to OxygenOS and brings a lot of customizability options to the point that you might feel overwhelmed. The ROM recently updated its source code for Android 13. Among the custom ROMs, Xtended is one of the few to have support for a long list of devices. Personally, I feel Xtended has too many features and if you like feature-packed ROMs then you can definitely give it a try.
6. Project Elixir
If you are looking for the best Android 13 custom ROM, go ahead and check out Project Elixir. It's a beautiful AOSP ROM that is very close to stock Android with Pixel features and customization options. It features WAIFUCLOCK which is based on the Substratum theme and delivers an elegant lock screen experience that you won't find on any other ROM. The best part is that it also offers timely updates and bugs are fixed routinely. As for device support, from Xiaomi to OnePlus, Nokia, and Nothing, almost all the OEMs are supported. Simply put, Project Elixir is one of the best Android 13 custom ROMs in town right now and you should not miss it.
7. PixelOS
PixelOS is another retake on stock Android which brings a Pixel-like user interface with added enhancements and stability. It does not go overboard with features but keeps essential utilities that can be helpful to users. The ROM is based on AOSP so the overall stability is quite good and I like the fact that it has released Android 13 builds for almost all the supported devices.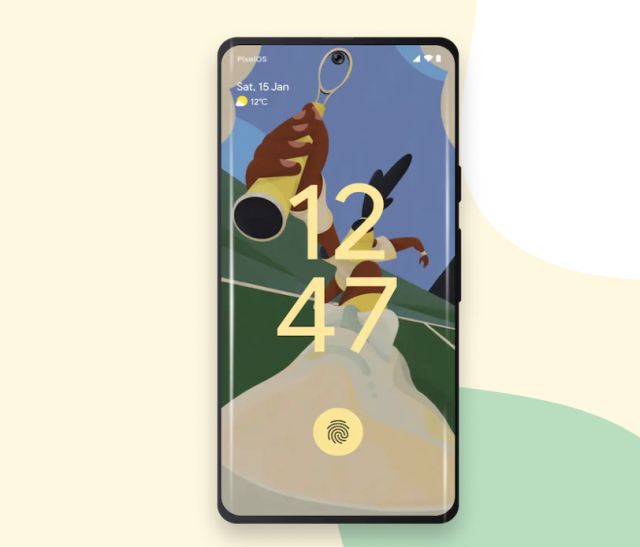 What's interesting, it supports a number of devices from Realme, Samsung, Motorola, OnePlus, Samsung, Asus, and more. The team is also quite up-to-date and regularly pushes new builds with features and security patches. Overall, PixelOS is quite impressive in terms of design and those who are looking to flash Android 13, must give it a try. Apart from that, you can also take a look at PixelPlusUI and PixysOS which are pretty similar and have their own feature set.
8. Arrow OS
If minimalism is what you're looking for then Arrow OS is right up your alley. Possibly the lightest and most functional custom ROM out there, the Arrow OS project is based on the AOSP code while adding useful tweaks. It's very similar to the Pixel Experience ROM but brings additional features to the barebone feature list.
The most notable features of the Arrow OS project are the inclusion of the Android 10 gesture navigation system, Recents in the overview menu, and an option to choose the system accent color. The overview window shows the most used apps and a few other apps that you might use just like Pixel devices.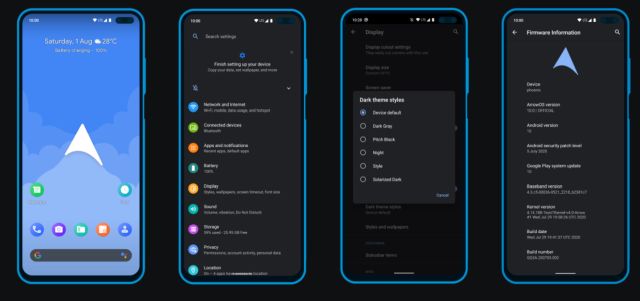 The customizable panel has a gesture replacement and that's the 3-button navbar which is highly useful for users who want the old navigation system back. Other Arrow OS features include a custom dialer, custom Quick Settings tiles, lock screen shortcuts, Privacy Guard from LineageOS, and more. The Arrow OS project offers simple and minimalistic features that end up resulting in a clean and neat interface, that can further be customized if the user wants to.
9. crDroid
Imagine being on your device's stock ROM, but with slight tweaks here and there that allow you to customize your device without losing out on the Stock stability. Well, that's crDroid for you. crDroid has been around for some time and it has gained huge popularity among stock Android enthusiasts. Similar to AOSP Extended, crDroid has an active development team and supports some of the old devices like Redmi Note 5 Pro, Poco F1, and more.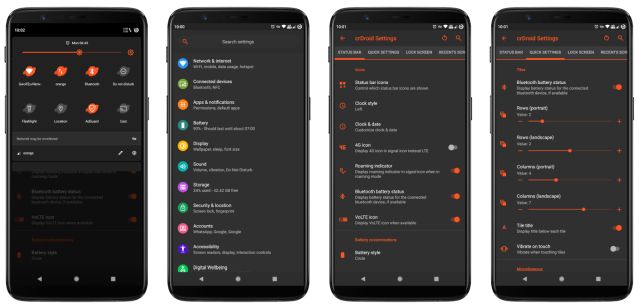 It offers the same AOSP experience that's exclusive to Google's lineup, along with truly tested features. Since crDroid is based on LineageOS at its base, the performance and battery life are phenomenal.
In my experience with this ROM, the battery life was just the same as the stock ROM, but I was able to customize a few things here and there. To put it into better words, think of LineageOS, but with added features and tweaks. Not to mention, the huge list of device support– both new and old.
10. Havoc-OS
Defining Havoc-OS would take up more than a couple of words. In your first run of this ROM, you'd find it similar to just about any other custom ROM out there. Use it for a couple of days, and you literally start experiencing the true beauty of Havoc-OS. One of the first ROMs to successfully implement a truckload of features. It will definitely remind you of Resurrection Remix and Paranoid Android from the past.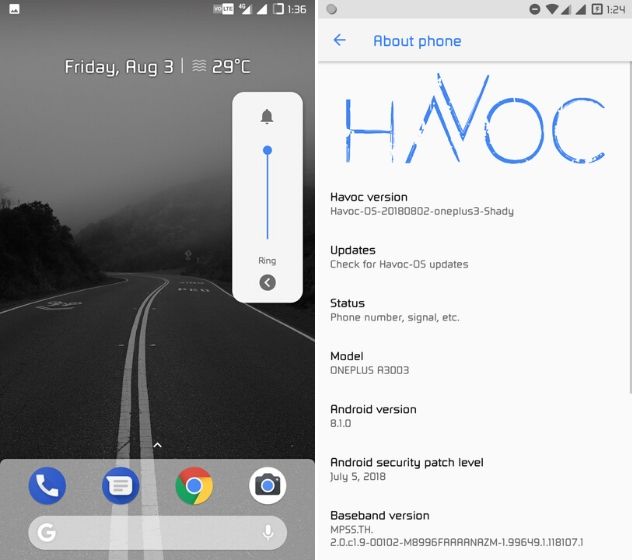 The added functionalities of Havoc-OS include tons of mods for the Status bar, buttons, lights, gestures, and other various configurations. While at times, it lacks stability, I can surely say that it has the maximum customizability features. So if you want something like Resurrection Remix but with the latest Android version then Havoc-OS will take you right home.
11. Bliss ROM
Bliss ROM is a new custom ROM in the Android ecosystem but it has huge potential. It not only develops ROMs for smartphones, but also for tablets and Windows devices like Surface Pro. And the overall experience is quite nice as it comes with a customized launcher and desktop mode.
While many users might not like this new way of system navigation, one cannot deny the fact that we need different kinds of skins to reshape the boundary of user interface design in custom ROMs.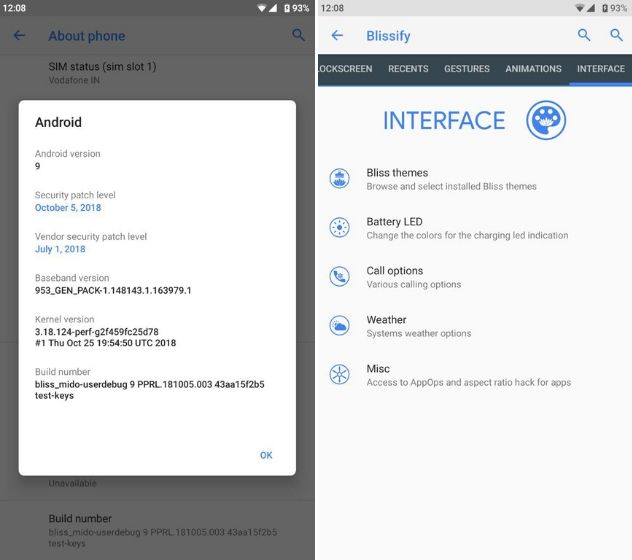 Apart from including certain tweaks to the customizability and functionality, Bliss ROM vastly enhances the overall visual look of your device. It has a separate settings panel called Blissify from where you can change almost everything. Right from themes to animation and lock screen interface. I would say if you want to try something different, do give it a shot.
12. OmniROM
OmniROM is one of the oldest custom ROMs on this list. The project was started way back in 2013 when CyanogenMod was all hype, and it still continues to push new builds even today. It does nothing radical but brings a clean, AOSP-based ROM with rock-solid stability and a long list of device support. The team has also worked on Android 13 and released updates for ROG Phone, Google Pixel, Redmi Note series, and more. In terms of updates, it's not the fastest one, but for good performance and day-to-day tasks, you can definitely rely on OmniROM.
13. Xiaomi.eu
We know how bloated MIUI can be and that's why we have written a tutorial on how to debloat MIUI and other Android devices. Thanks to the Xiaomi.eu project, you can install a custom ROM which is based on MIUI, but without any bloatware, ads, or resource-hogging processes running in the background. For those who love MIUI, this is one of the best ROMs you can install on your Xiaomi phone. It releases builds on a weekly basis for testers and general users can try the stable releases. It even brought support for the latest MIUI 14 which is based on Android 13. So if you have a Xiaomi device, you can't afford to miss out on the Xiaomi.eu ROM
14. Syberia OS
For people who love stock Android, but want additional features on top, Syberia OS is another Android custom ROM to consider. Built on top of AOSP/CAF, Syberia OS offers almost everything you'd want from your Android phone.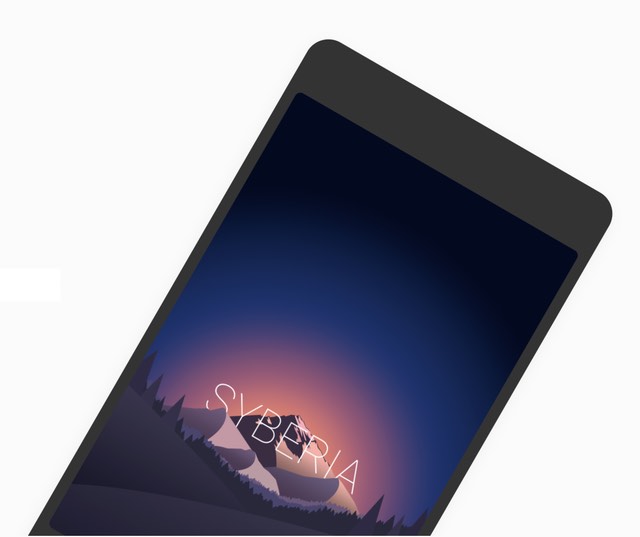 Even with all the features that Syberia OS packs, it's a very stable ROM and offers smooth and lag-free performance. You also get the flexibility to customize pretty much everything in the ROM. Syberia OS also supports OTA updates, so when new versions are released for your phone you will receive the updates seamlessly.
15. Potato Project
The Potato Open Sauce Project is brought to you by a team of Indian developers who have adopted the quintessential potato as their choice of name. Even the different versions of the ROM are titled 'baked potato', 'dumaloo' etc.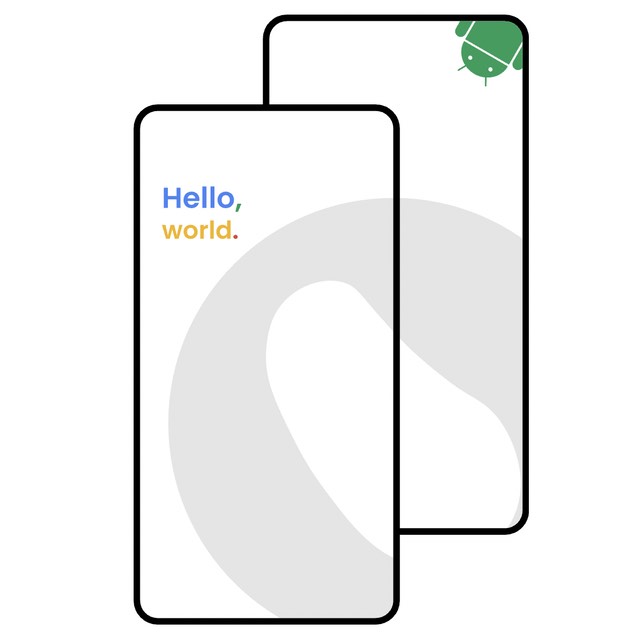 The ROM boasts a clean and minimal UI, along with feature improvements. You can expect better notch handling, a new and improved volume control system, and yes, over-the-air updates of course. The ROM is completely open source, so if you have the skill for it, you can fork the project and make your own custom ROM out of it.
Frequently Asked Questions (FAQ)
Q. What is the best Android custom ROM?
If you are looking for stability, I would recommend LineageOS, especially for older devices. Apart from that, overall, I think Pixel Experience and Paranoid Android are one of the best Android custom ROMs.
Q. Which custom ROM is most stable?
In terms of rock-solid stability, LineageOS would take the crown for the most stable custom ROM.
Q. Which mobile is best for custom ROM?
Xiaomi devices are generally well-supported by developers as unlocking the bootloader does not violate the warranty. Besides that, you can check out OnePlus, Motorola, Nothing, Realme, and Asus devices for good custom ROM support.
Make More Out of Your Device With the Best Custom ROMs For Android in 2023
Custom ROMs bring out a new experience to your mobile devices. While no ROM out there will ever be as stable as the stock ROM, having a custom ROM does give you the liberty to sacrifice a few points of stability in order to gain tons of features. As I have been testing custom ROMs for many years, I never stay on a ROM for more than a week, so I've tried pretty much every custom ROM there is out there. For your sake, I have cherry-picked the best custom ROMs for Android above. But what about you? Let us know about your favorite ROM in the comments section below.