OxygenOS is regarded as the most fluid and powerful Android custom ROMs available on the market. It brings the best of both worlds, which is the simplicity of stock Android and the customization ability of third-party skins without sacrificing on user experience to its device. OnePlus 7 Pro, the latest flagship from the company's camp, comes with a newer OxygenOS 9.5 software build and it brings a number of new features in tow.
Apart from features like the native screen recorder and Zen Mode, OxygenOS 9.5 is soon expected to get a myriad of new features that've specifically been designed for the India market. So, without further ado, let's take a look at these new features:
India-specific OxygenOS 9.5 Features
Note: All of these features aren't live in OxygenOS just yet. We were notified about the same prior to the launch of the OnePlus 7 Pro at a closed-door media briefing session. 
1. Work-Life Balance
If you thought Zen Mode is the only feature that OnePlus is adding to its smartphones to give users respite from continuous interruptions, well, there's an exclusive new work-life balance feature coming to Indian shores really soon. This feature will help you limit the number of notifications you receive during the day – be it at work or lazying around after work.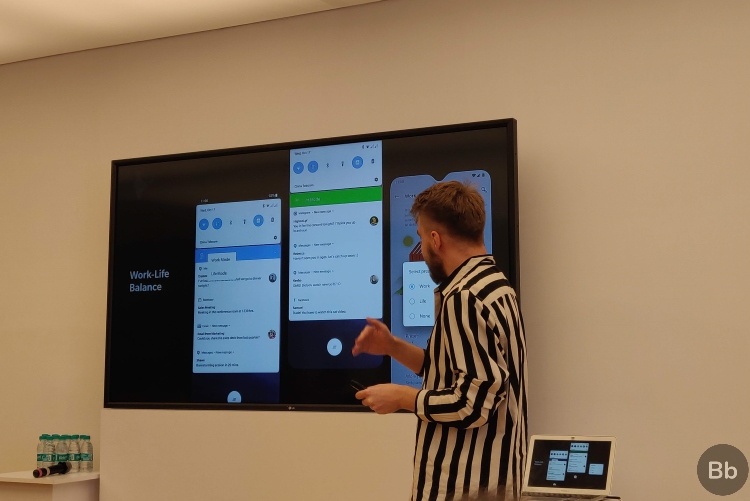 Users will be able to choose among two modes – Work and Life, where they can define the apps for which they would like to receive notifications or not. I mean, who would like to be disrupted by spam messages or random Facebook notifications at work and no one likes a nosy colleague after returning home, so you can add such apps to the designated sections.
You can set timings for when each of these two modes kicks in and track your progress to see how many notifications you blocked and how many times you picked up the device.
2. Smart SMS
OxygenOS is all about offering users a fluid and simplified experience. The Smart SMS is another upgrade for the Indian market that fits the bill and is designed to address one of the biggest pain points – spam and unwanted promotional messages.
The Smart SMS app, which appears to have taken cues from its rival's MIUI and Microsoft SMS Organizer, will sort all messages that land no your device into 39 different categories ranging from bills, flight tickets, movie tickets, and bank statements among others. It will also exclusively highlight the OTP for incoming messages.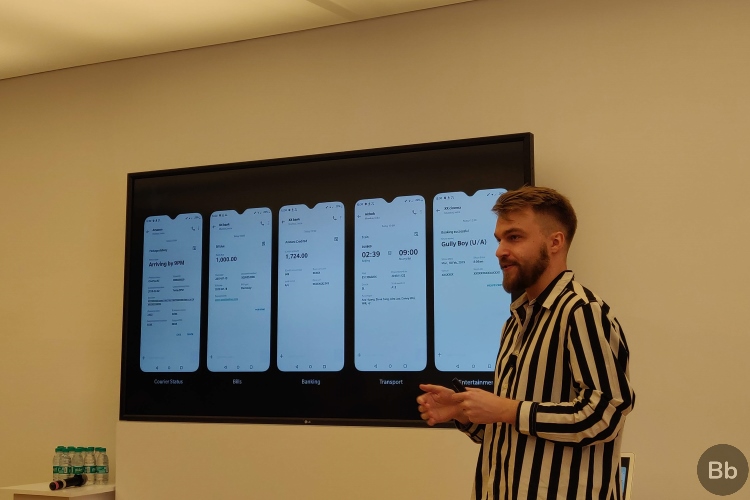 Once the messages have been sorted into their respected categories, the smart aspect of the app plays a major role and shows the key information contained within the text in a more contextual and neat manner. This means if you've booked a flight ticket, the message will show up as a boarding pass – with boarding info, time, and destination shown clearly. You can check out the same in the image attached above.
3. Caller Identification
In addition to clearing up your inbox, OnePlus also wants to make it simpler for users to stray clear of unwanted spam calls with the caller identification feature that's going to be baked into the dialer app. It's much like Truecaller as you will now see that the caller is just another support service or credit card spammer before you pick the call.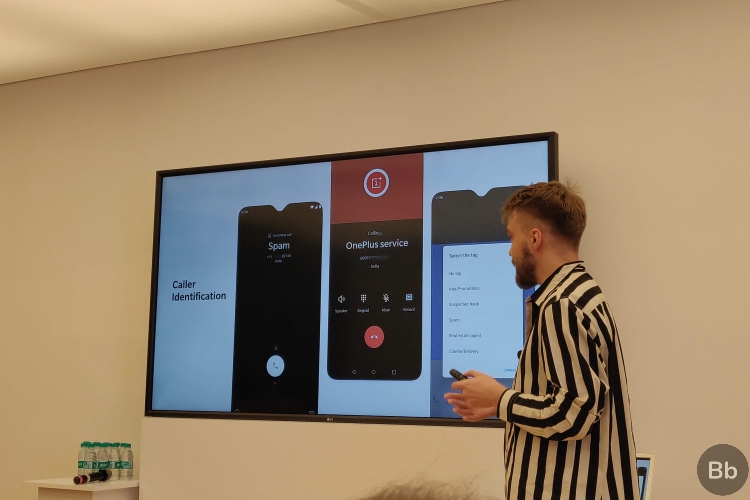 4. Cricket Scores
Well, it seems like the OnePlus community has made the passion for cricket in the country clear to the Chinese company and it has decided to add a "Cricket Scores" card to the shelf on the left of the homescreen. The Shelf is where the recently used apps, digital wellbeing data, frequent contacts, and more actionable cards reside.
OnePlus has partnered with ESPNCricinfo to serve you updates about latest matches and scores from the same. Tapping on the cards will give you more info on the match events.
5. OnePlus Roaming
Finally, I bet you've already heard of the OnePlus Roaming feature that was first launched towards the end of last year. It gives you the ability to pick up local Internet data plans in international locations without having to grab a local SIM card when traveling abroad. This is a handy service that's integrated into OxygenOS and will make its way to India soon.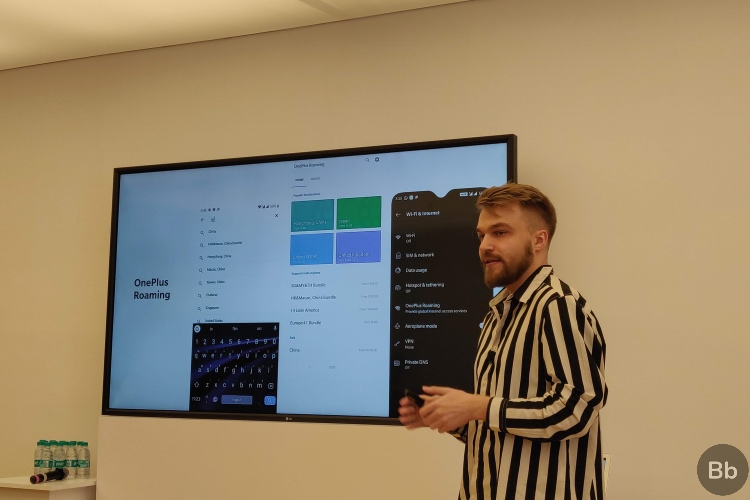 SEE ALSO: OnePlus 7 Pro's Pop-up Camera Can Hold a 22kg Slab of Cement Without Breaking
Like the New OxygenOS Features for India?
While we may expect to see the aforementioned India-specific OxygenOS features to first come to the new OnePlus 7 Pro flagship, which was launched recently and comes with the latest OxygenOS 9.5 software, but that won't be the case. Instead, OnePlus plans to push these features first to OnePlus 6 and OnePlus 6T users with an OxygenOS open beta build towards the end of June.
This is great news for previous-gen OnePlus users, but the cricket scores feature, as the company states is being fast-tracked to make it available to everyone before the start of the ICC World Cup at the end of this month. So, which of the India-specific features are you excited to try out? Tell us in the comments below.