At the WWDC 2021 event, among a plethora of things, Apple announced iCloud+ as a part of iOS 15/ iPadOS 15, which brings more security and privacy-protecting features. One of them is Hide My Email, and it lets you share a unique, random email address while signing up on a website or app to protect your personal identity. That said, the feature is available to paid users and only works when you choose the "Sign in with Apple" option. So if you are looking to get iCloud's Hide My Email feature on Windows and Android for free, this guide will help you out. In fact, Apple users who don't want to subscribe to the paid iCloud+ service can also take advantage of the services I have mentioned below. So without any delay, let's jump in.
Get iCloud's Hide My Email Feature on Windows and Android (2021)
I have included two services that let you hide your email ID, just like the new iCloud+ feature. Both of the services are not limiting, and you can use the random addresses anywhere, be it a webpage or an app.
How to Get Hide My Email Feature on Windows
Firefox offers a great service called Relay that does exactly what Apple's Hide My Email promises to do. It's a free and simple service that lets you create new aliases, aka random IDs (up to 5), for your personal email address. And then, it forwards emails sent to your aias to your personal ID without exposing your original email address. It now even supports attachment forwarding, but the file size is capped at 150KB. It's a perfect Hide My Email replacement on Windows and Android.
That said, keep in mind, Firefox Relay currently does not support the "Reply" feature. Mozilla says it's working to enable you to send an anonymous message without divulging your personal email address. Also, if you use the Firefox browser, you get an extension that makes it easier to generate and fill random email addresses. Chrome or Safari users can log in to Firefox Relay and generate a new alias and use it wherever they want.
1. First off, navigate to Firefox Relay (visit website) and create an account using your personal email address.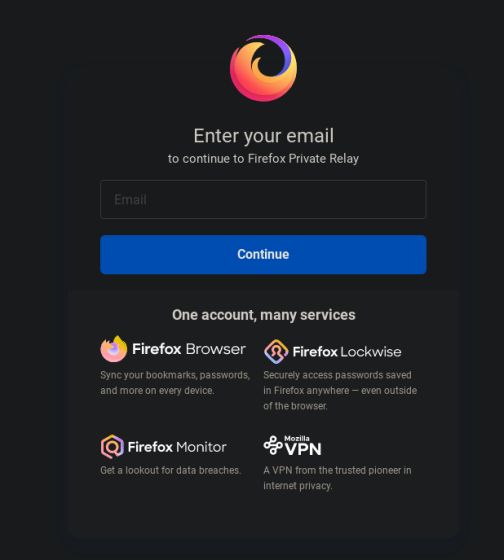 2. If you are a Firefox user, you can also install the Firefox add-on for Relay (Free) and then proceed to create an account.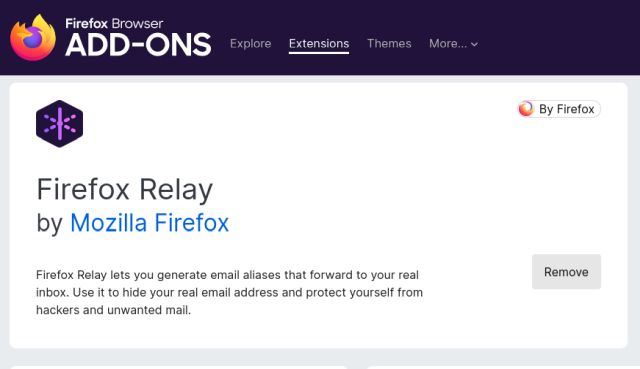 3. Next, you will receive a verification code on your personal email ID. So open your inbox and enter the code to confirm the address.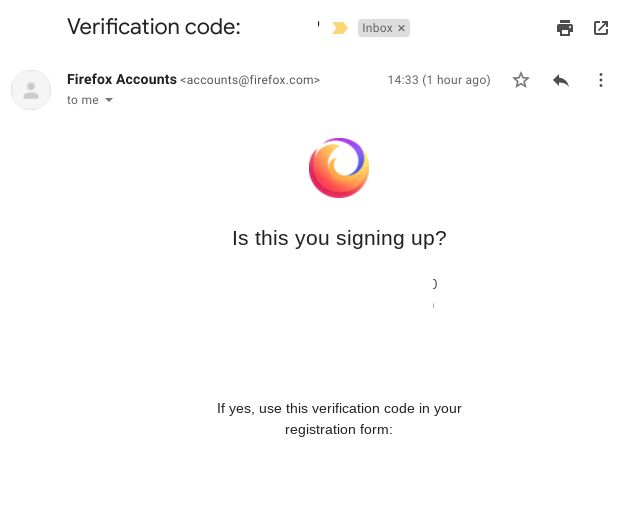 4. Now, you will log in to the Firefox Relay dashboard. To create a random address, click on "Generate New Alias" and that's it. Copy the random email address, and you can use the same on any sign-up form. You can create a total of 5 aliases.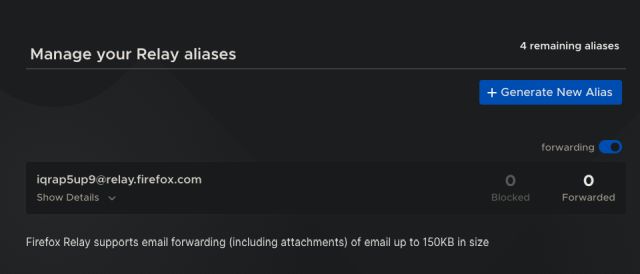 5. If you are a Firefox user and have installed the extension, a Relay icon will appear in the email field. Click on it, followed by "Generate New Alias", and a random email address will appear in the text field then and there. That's cool, right? Now, all the emails will be forwarded to your personal email address without allowing the website to know your real identity.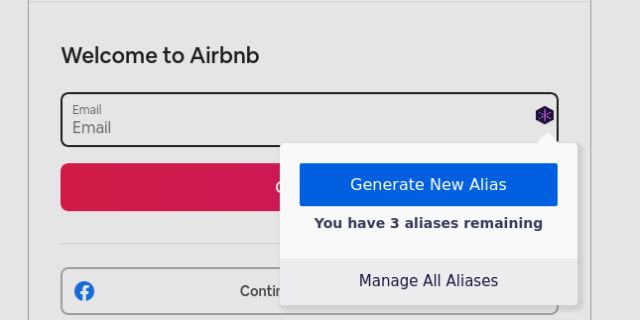 6. Here is a brief demo. I sent an email using the alias, and it successfully reached my personal inbox forwarded through Firefox Relay.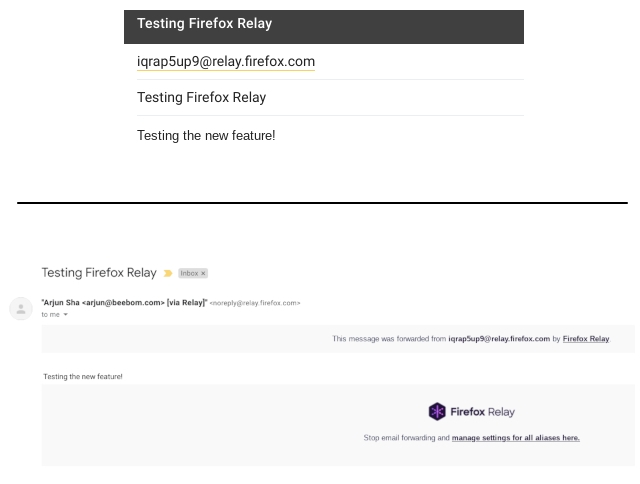 7. If you want to stop forwarding emails from a particular alias, you can disable or delete it, and emails won't reach you. This way, you will be in complete control over your identity as well as your inbox.

SimpleLogin is another service like iCloud's Hide My Email that allows you to host 15 aliases. It's an open-source online service and supports anonymous replies as well, which is awesome. The service offers both free and paid plans, but the free tier should suffice the need for most users. Under the free version, you have no limitation on bandwidth and have access to extensions for Chrome, Firefox, and Safari, support for custom domain names, and more.
1. To get started, go to SimpleLogin's website and create an account using your personal email address. After that, confirm the email address through your inbox.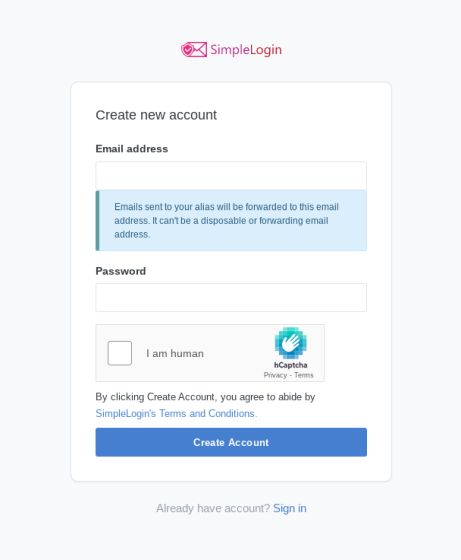 2. Next, install the SimpleLogin extension (Chrome / Edge / Firefox / Safari) on your Windows 10 browser of choice.

3. Now, move back to the SimpleLogin website and click on "Random Alias" to create a new random email address. Then, copy the alias and you can use it anywhere on the web or within an app.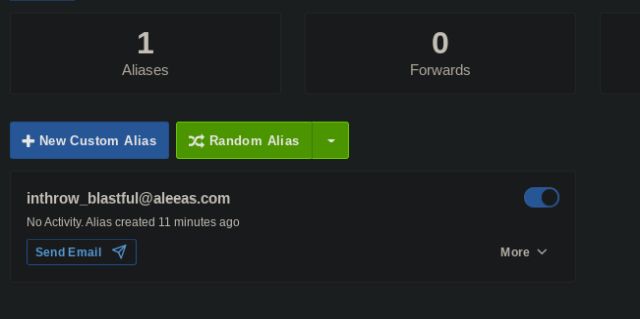 4. If you want to create a custom alias, click on the "New Custom Alias" option. Here, you can select a domain of your choice and an alias prefix.
5. On the email field of a website you are trying to sign up for, you can right-click and generate a random email address then and there. That's it. Now all the messages will reach your personal email address, but the website won't know your real identity. Using SimpleLogin, you can even reply to messages, and your identity still won't be exposed.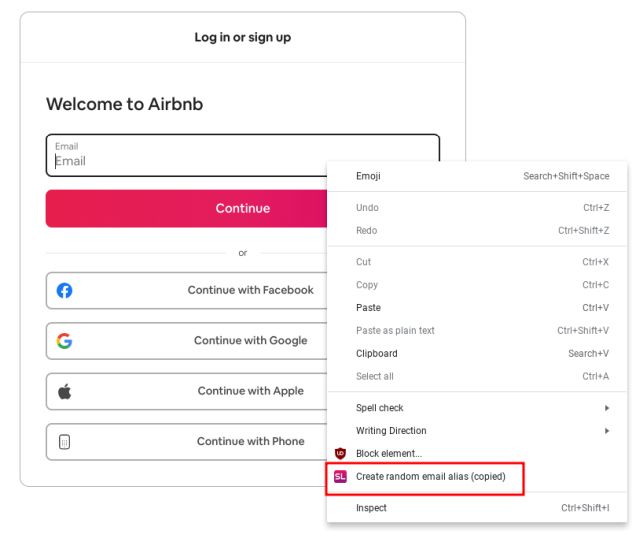 How to Use Hide My Email Feature on Android
Note that Firefox Relay does not have an Android app, so you will have to use a workaround. First, generate the aliases in a web browser on either your smartphone or computer. After that, add the aliases to your smartphone's clipboard. Here is how you can do it.
1. Copy the alias first and open the keyboard on your Android phone. In my case, I'm using Gboard, but clipboard support is present on other keyboard apps, including SwiftKey, as well. Tap on the 3-dot menu and choose "Clipboard".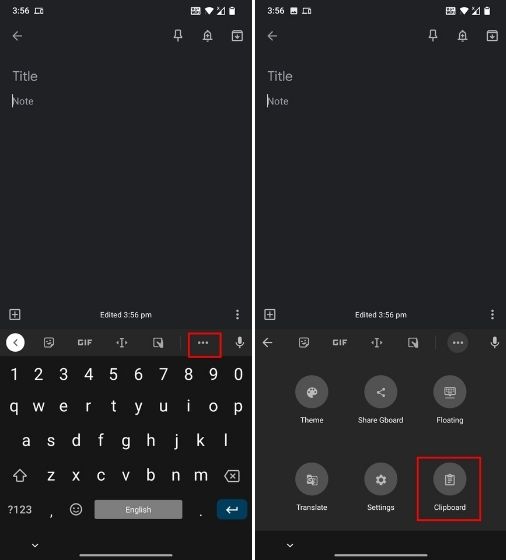 2. Next, tap on the pencil icon and add the alias. You can add as many aliases as you want.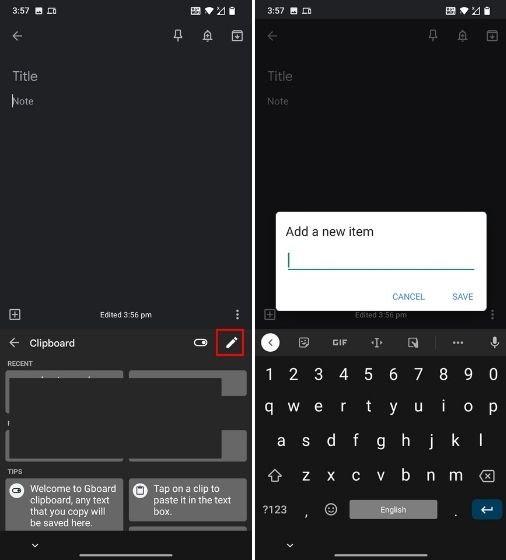 3. Now, whenever you are on a sign-up page of a website or app on your smartphone, open the clipboard and paste the random email address. This way, you can hide your email and use random disposable addresses on apps and websites on Android.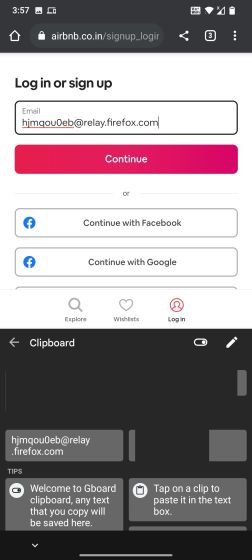 If you are using SimpleLogin, you don't have to depend on any workarounds. The company offers both Android and iOS apps, so you can easily hide your email by using the generated addresses. Just follow the steps below:
1. First, go ahead and install the SimpleLogin app (Android / iOS — Free, offers in-app purchases) on your smartphone.
2. Next, since you have already registered for a SimpleLogin account, sign in with your existing credentials. If not, you can create one for free. Make sure to use your personal email address for signing up.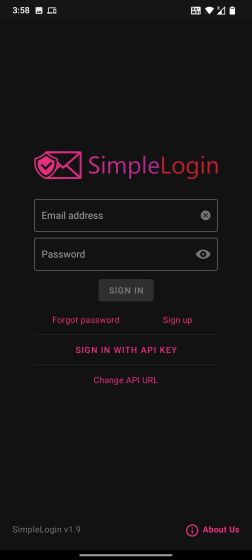 3. Now, just copy the random email address and paste it on any registration page. You can create up to 15 aliases for free with SimpleLogin.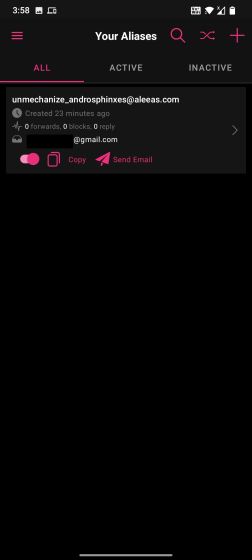 AddyManager (Unofficial Client of AnonAddy)
Like SimpleLogin, AnonAddy is an open-source, freemium email forwarding service that works on both PCs and Android devices. However, the limiting part about the free version of AnonAddy is that it has a monthly bandwidth of just 10MB, which gets exhausted quickly if too many heavy emails are forwarded to your personal email address.
Nevertheless, if you want to use something like 'Hide My Email' on Android, then you can get the unofficial client of AnonAddy — AddyManager. It's open-source and completely free, so that is great. But bear in mind the bandwidth limit will apply to the Android app as well.
1. First off, open AnonAddy's website and register for a free account using your personal email address. You can do this both on your phone and Windows PC.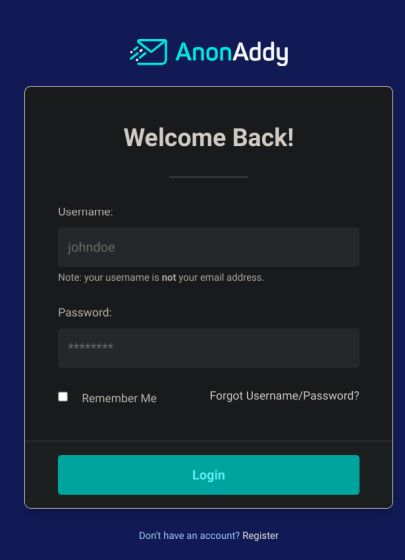 2. Next, click on "Settings" in the top-right corner.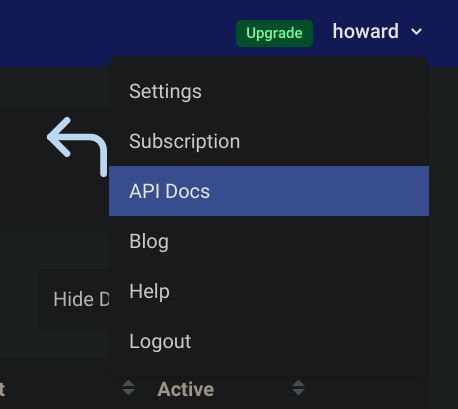 3. After that, scroll down to the bottom, and you will find an "API" section. Here, click on "Generate New Token" and give a name to the token.

4. After that, it will give you a long string of characters. Copy it and do not share it with anyone.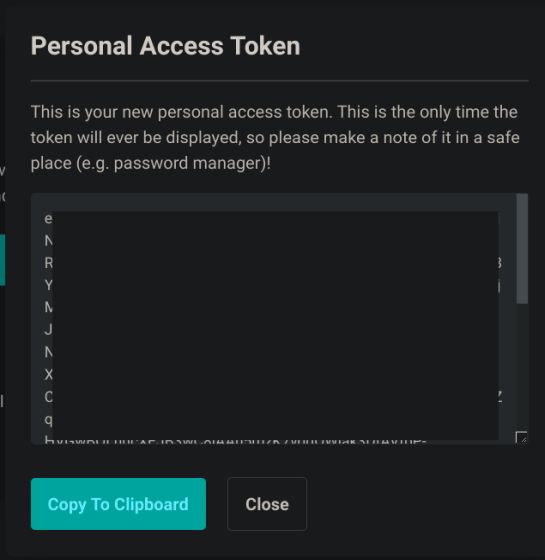 5. Now go ahead and install the AddyManager app (Android / iOS — Free) on your smartphone.
6. Launch the app and paste the Access Token. Then, tap on "Login".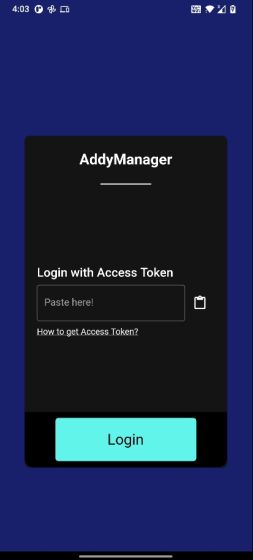 7. Well, you will successfully log in to AddyManager. From here, You can create random email addresses (up to 20) by tapping on the "+" button at the top left corner. You can then copy the alias and paste it into the email registration field of a website or app.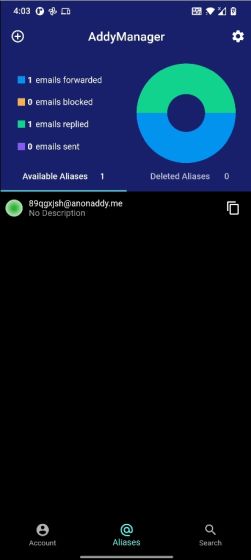 Generate Random Email Address to Protect Your Online Identity For Free
So that is how you can get iCloud's Hide My Email feature on Windows, Android, Linux, basically on any device, and for free. The best part is that it will not just protect your identity but also declutter your inbox. Simply disable forwarding for a particular alias, and bam, no more unnecessary newsletters and promotional emails. Anyway, that is all from us. If you want to learn how to make FaceTime calls between iPhone and Android devices, follow our linked guide. And if you have any questions, do let us know in the comment section below.
---
Load More