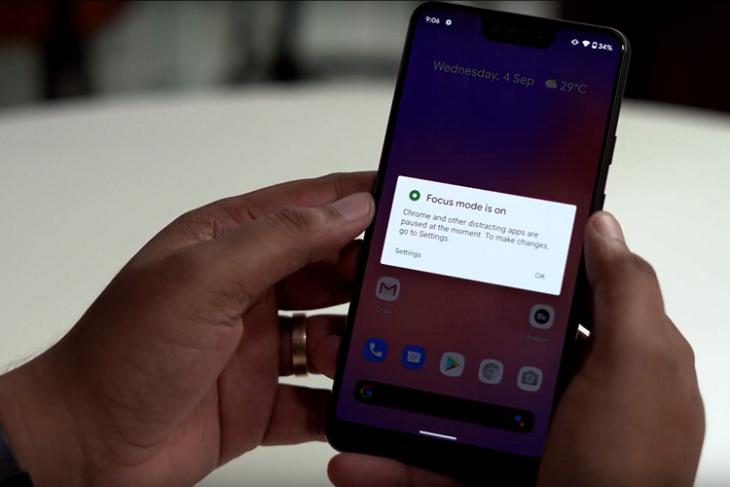 Google has started rolling out Android 10 to Pixel phones, and some other phones, albeit as beta in some cases, and among the new things found in this iteration of Android is a cool improvement to Digital Wellbeing. Google has introduced a new "Focus Mode" with Android 10 which lets users choose apps that are distracting and take control over their smartphone usage in a more effective manner.
Focus Mode temporarily disables the apps you specify so you can get things done when you're in a hurry or when you'd like to concentrate at work without getting distracted by never-ending notifications. So here's how to enable Focus Mode in Android 10.
Note: if you're using a Pixel and you still haven't received the Android 10 update, here's how to install Android 10 on Pixel smartphones.
How to Enable Focus Mode in Android 10
1. Open the Settings app of your phone and scroll down until you find "Digital Wellbeing & parental controls".
2. You will find a few ways to disconnect yourself from the phone here. Tap on Focus mode to gain access to the settings of the feature.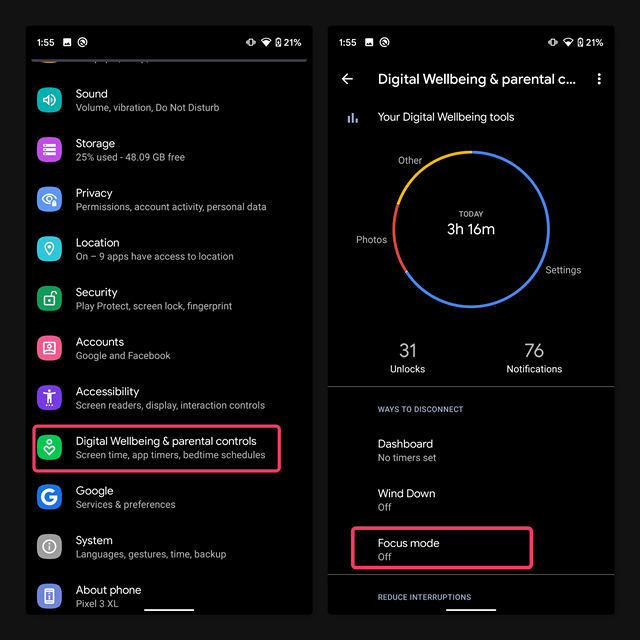 3. Inside Focus Mode, you will find the list of all the apps that are installed on your phone. Choose the ones you think might be distracting you and press the Turn on now button.
4. If you try opening any of the apps that you have added in Focus mode while the feature is turned on, you will be getting a message similar to the one shown in the below image.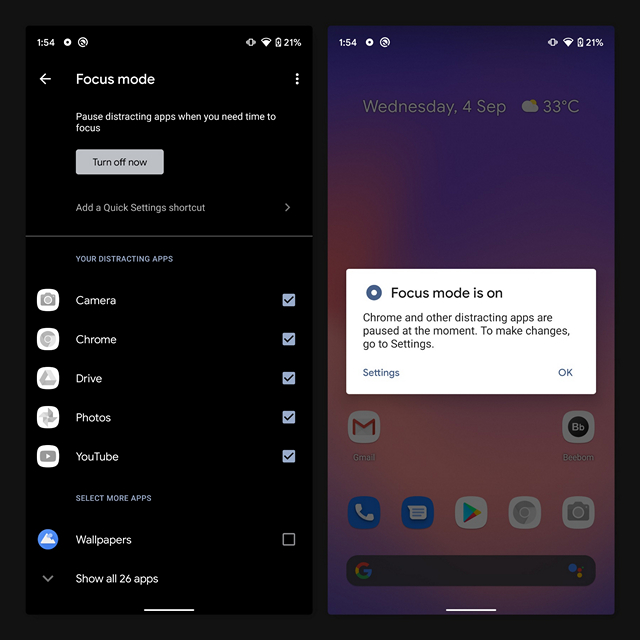 Since going to the settings to turn the feature on or off can be quite inconvenient, Google has thoughtfully added a Quick Settings toggle which can be enabled by expanding the notifications tray, tapping on the small pencil icon found in the bottom left corner of the tray and dragging it to the active tiles section.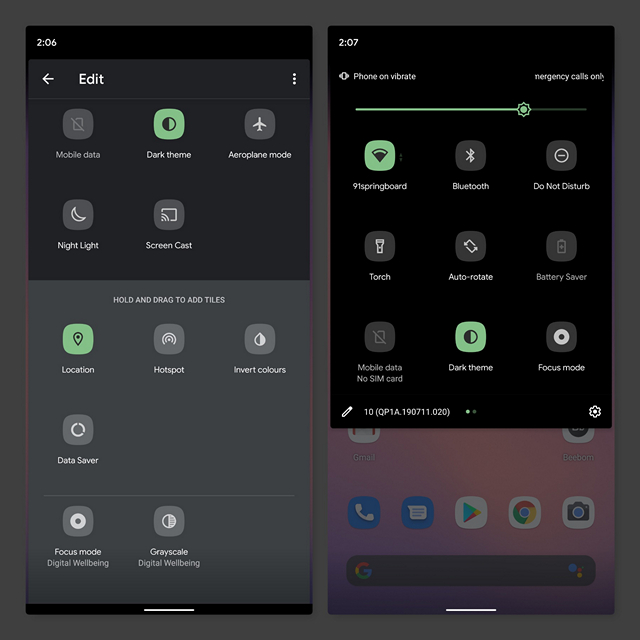 Once you're done editing the position of the quick settings tile, tap on the Back button present in the top left corner of the Edit tiles screen or use Gesture Navigation to perform the action.
So, that is how you can use the new Focus Mode on your Android 10 phone. Do let us know if you found this helpful in the comments.