We all love free stuff, don't we? However, as we have come to expect, "free" doesn't generally mean the best. While there are no scarcity of great free apps for Android, if you really want the best apps, you have to shell out some money. So, if you have got a Google Play gift voucher waiting to be used or if you are just looking to go on a buying spree of some great Android apps, we are listing down the best paid Android apps that are totally worth your money. But before we do that, here are some reasons to support the fact that you should be opting for paid apps.
Why you should opt for Paid apps?
There are a number of reasons to support the cause of paid Android apps:
More features
Regular updates and developer support on bugs, feature requests etc.
No ads
Better security & privacy
These are some pretty compelling reasons to buy apps from the Google Play Store. Well, now that we have cleared that out, let's take a look at the 3o best paid Android apps:
Note: We are listing down the best apps according to different categories, so be sure to check them all out.
Customization
Nova Launcher Prime ($4.99)
If you are already using the free version of Nova Launcher, you have no idea what you are missing out on by not paying for the full version. Nova Launcher Prime brings gestures, which makes life so much easier. Along with that, it brings features like unread counts, custom icon swipes, ability to hide apps and more scroll effects. If you don't have a liking to Nova Launcher, you can also take a look at other great launchers.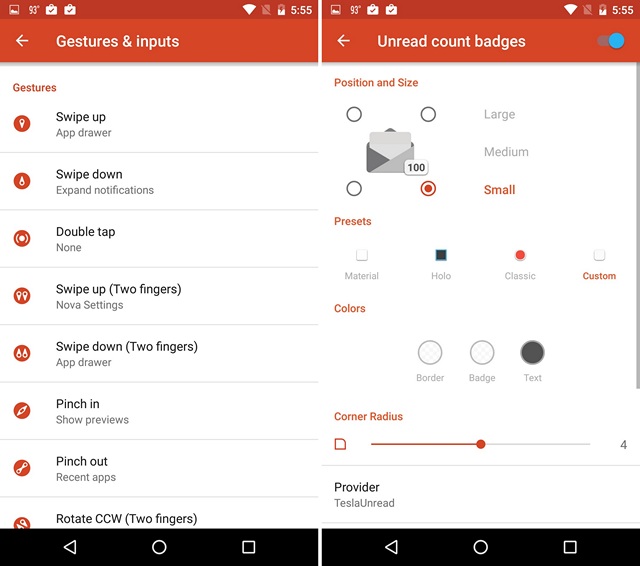 Icon Packs
Now this is something that would depend entirely on your aesthetic taste. Some people like material design inspired icons, some like different shapes, flat design and some look for something unique. There are some cool free icon packs available for Android but if you want the best-looking ones and great developer support for icons of new apps, you have to pay for one. Some great paid icon packs include Materialistik, Dives, Acorn etc. You can check out our post of the best icon packs for Android.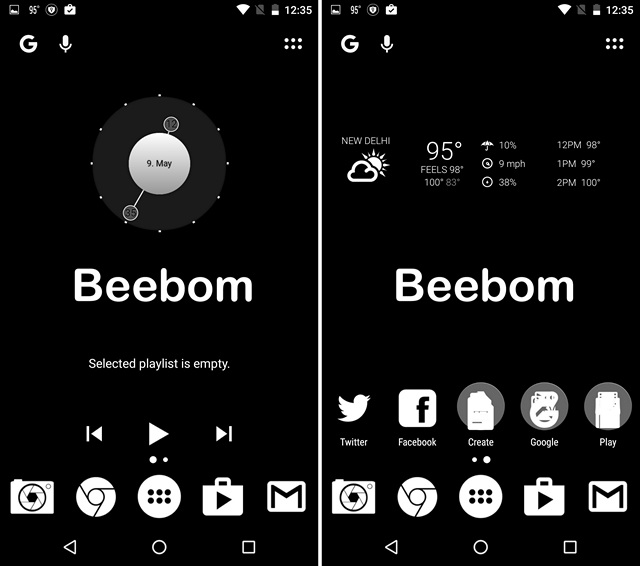 KLWP Live Wallpaper Maker ($3.50)
We have all come to expect live wallpapers to be generally eye candy, however KLWP or Kustom Live Wallpaper Maker is so much more. You can create a custom live wallpaper with Kustom along with options to create actionable objects. There are tons of options here and customizations like tilting, gradients, custom fonts etc.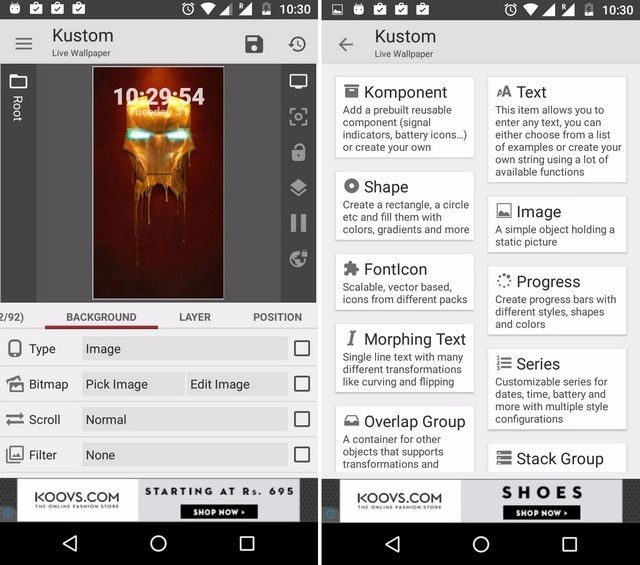 Zooper Widget Pro ($2.99)
We have some amazing widgets at our disposal but have you ever wanted to create your very own custom widget? Well, that's exactly what the Zooper Widget lets you do. The widget app lets you create custom widgets for almost anything and it's very detailed indeed. The Pro version brings options to configure the tap action on widget elements, APK themes and ability to save templates on your device's sd card.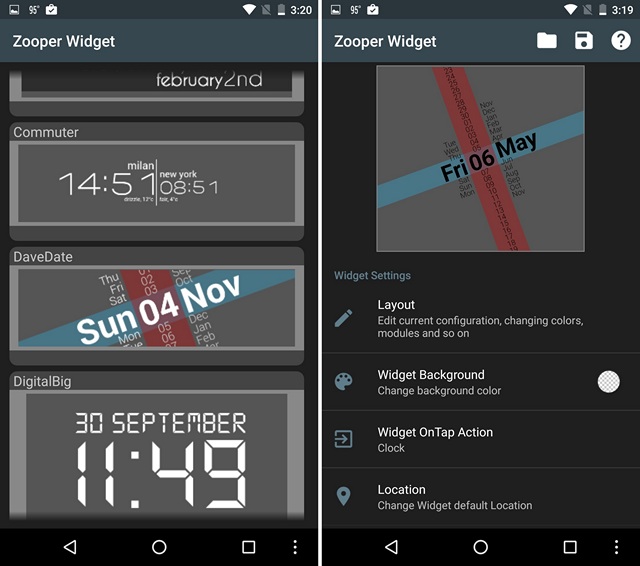 Social
Swipe for Facebook ($2.85)
If you don't like Facebook's official app on Android, we won't blame you, considering it's a massive battery hog. Thankfully, the third party Facebook client dubbed Swipe is a great alternative to it. The app mixes Facebook's iOS UI and the Google+ UI to bring a cool Material Design app and moreover, you can customize it totally. Other cool features include quiet hours, battery saving mode, themes, notification filtering and more.
Talon for Twitter ($3.99)
Twitter's official app for Android is another example of an official app done wrong. Thankfully, there are a plethora of great Twitter apps like Fenix, Vapor and of course, Talon. The Twitter client for Android brings a number of unique features like the ability to create custom swipe-able pages, a night mode, do not disturb, mute options, native playback of videos & GIF and more.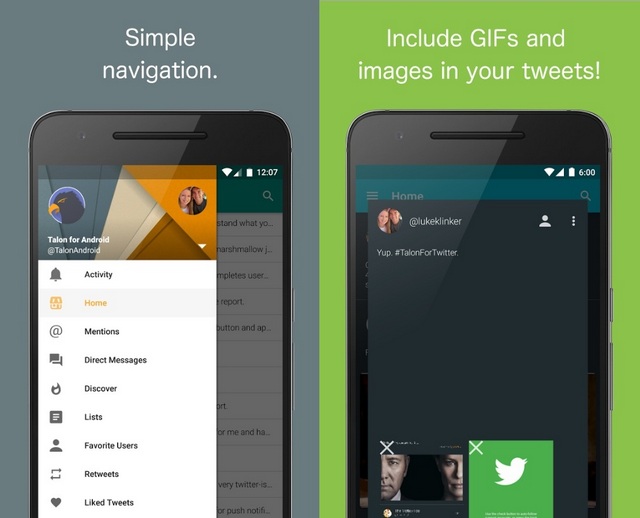 Relay for Reddit ($2.99)
The official Reddit app recently arrived on Android but we don't seem to like it much, considering there are some great Reddit apps available. While reddit is fun is the most popular Reddit client, we like Relay more due to its quick loading, intuitive UI, inline previews, support for multiple accounts and more. If you want more options for Reddit on Android, you can also check out Slide.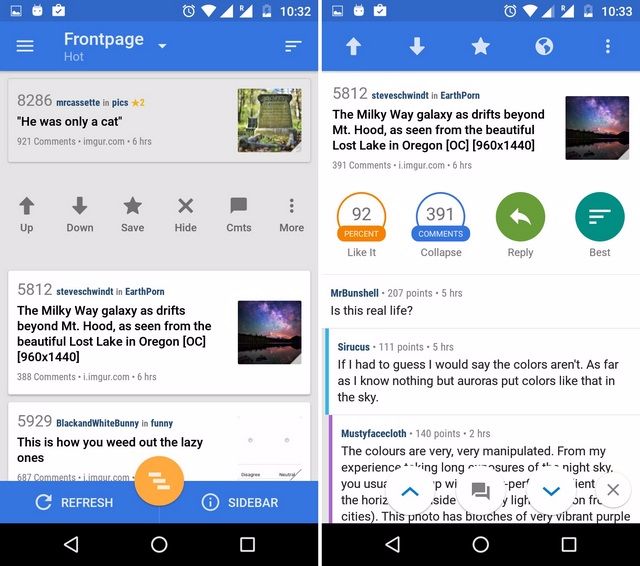 Music & Video
PocketCasts ($3.99)
PocketCasts is arguably the best podcast app out there and rightly so, as it's feature-rich and beautiful. The app lets you toggle between video and audio podcasts with ease, cast to Chromecast, set a sleep timer, discover cool podcasts with filters and more. While we are pretty sure you will love PocketCasts, you can check out our list of best podcast apps for more options.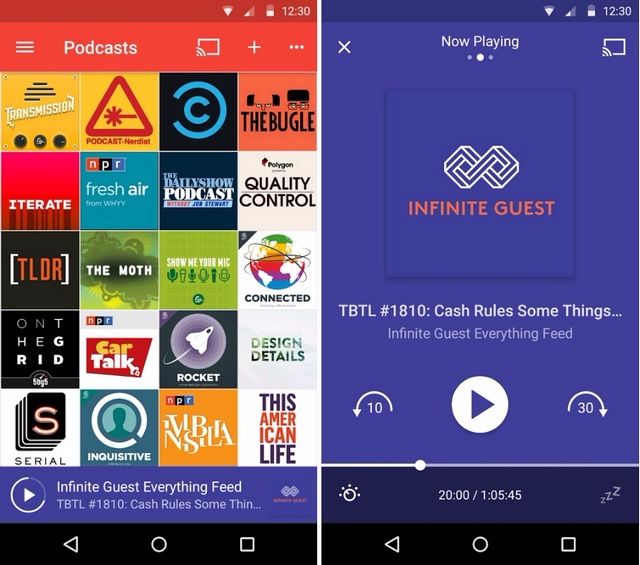 Poweramp ($3.99)
If you have been using Android for a long time, you'll be pretty familiar with Poweramp music player. The app brings all the features you can think of in a music player, plus some really advanced features like stereo eXpansion, different band optimized graphical equalizers & custom equalizers, mono mixing, balance and more. Plus, the developers behind Poweramp are busy working on a huge update, so some great things to look forward to.
BlackPlayer is another music player for Android that is worth a shot and if you want more options, you can check out our list of the best music players for Android.
MX Player Pro ($5.99)
While the stock Android video player works fine, MX Player brings features that really trump it. The ad-free Pro version of the app supports almost all video formats you can think of and brings features like gestures, HW and SW accelaration, multi-code decoding and more.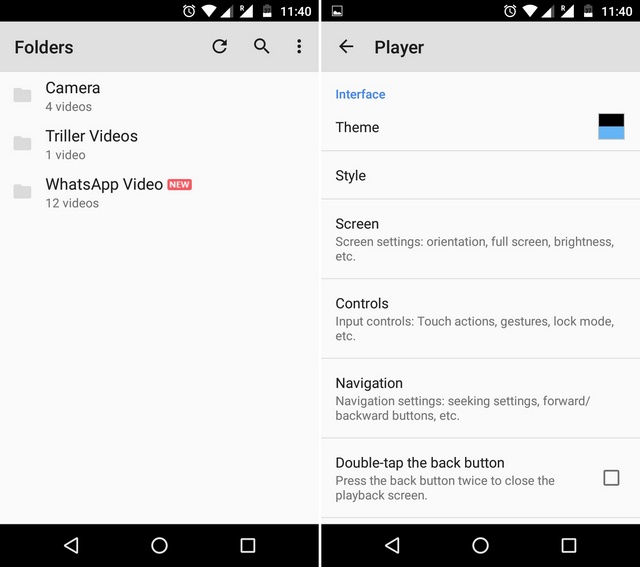 Camera & Pictures
Manual Camera ($2.99)
If you are looking to make the most out of your smartphone's camera? You have to try out the Manual Camera app. As the name suggests, it brings manual controls for shutter speed, ISO, white balance, exposure etc. and  support for RAW DNG format.
Photo Studio Pro ($1.99)
Be it for simple touch ups or advanced photo editing, the Photo Studio app caters to all your picture editing needs. There are tons of filters, special effects, collage tools, enhancement options and the good news is, its Pro version unlocks all packs, tools and features.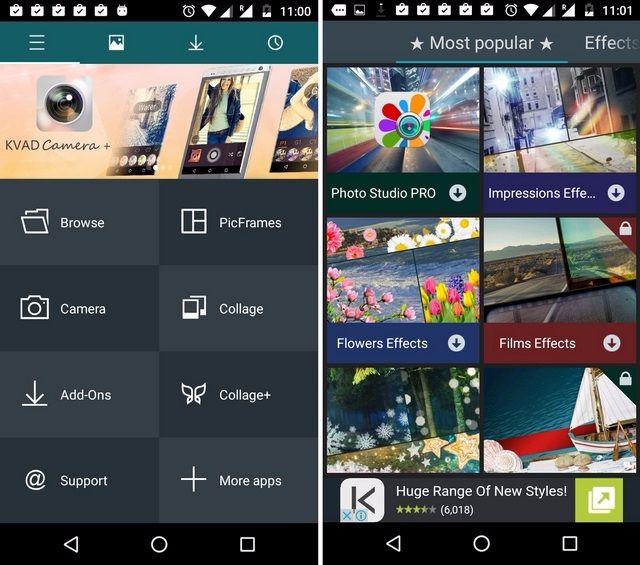 Productivity
Unified Remote Full ($3.99)
If you want a universal remote control app for your Windows PC, Mac or Linux computer for presentations, screen mirroring etc., you must check out Unified Remote. While there's a free version, the paid version of the app brings 90+ remotes, custom remotes, voice commands, widgets, Wear support, IR actions and more.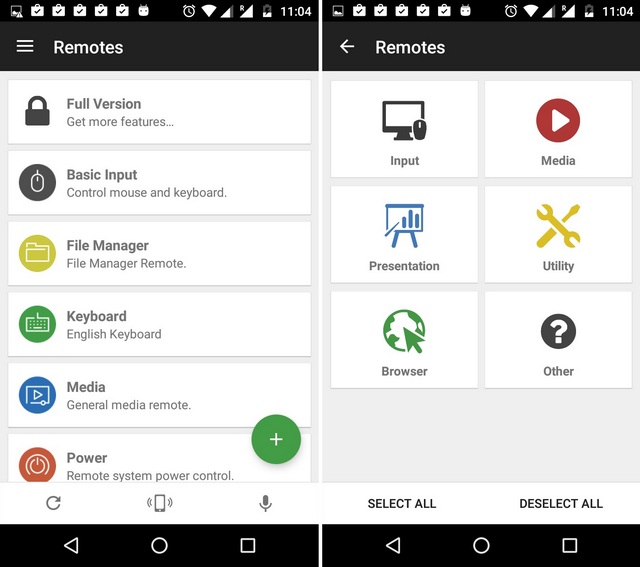 Tasker is no doubt the most well known task automation app and it's definitely worth its price. You can obviously create custom tasks or choose from tons of built-in actions along with some awesome plugins for added features. If you need help creating profiles, here are 15 best Tasker profiles you should check out. If you don't like Tasker, you can also check out other alternatives.
Last Pass Premium ($12/year)
Password manager apps come in really handy, as they let you store all your passwords at a single, secure place and LastPass is arguably the best app out of the lot. Along with the vast range of features, the app includes fingerprint authentication, making things a lot more easier. Its premium version lets you access the service from any device and share different passwords with your family members securely.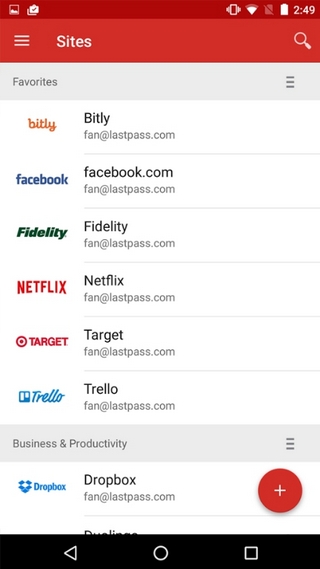 Business Calendar 2 ($4.99)
It's important to have a decent calendar app to boost productivity and while there are some great calendar apps, we like Business Calendar 2 Pro because of its integrated weather report, contact links to appointments, automatic to-dos, widget themes and ability to import and export calendar data.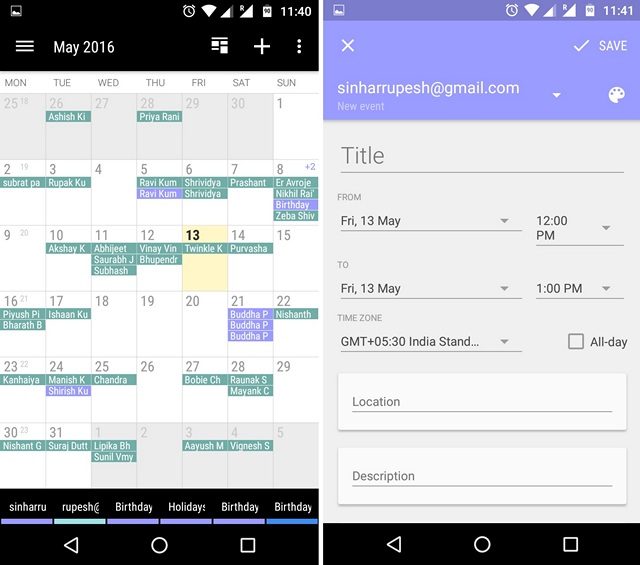 A lot of us love Pushbullet but the app received a lot of flak for limiting features in its free version, so if you really want to make the most out of it, you will have to get its Pro subscription. The pro version of the service brings actionable notifications, universal copy & link sharing, unlimited messages/month and more storage.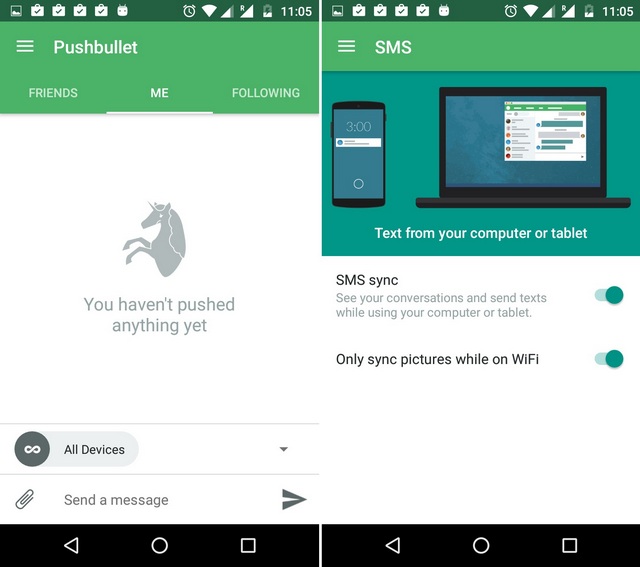 Don't like Pushbullet? You can also check out Join and some other decent alternatives to the popular app.
Utilities
Weather Timeline ($0.99)
There's no scarcity of weather forecasting apps but Weather Timeline is loved by many due to its beautiful widgets and unique features. The gorgeous-looking app lets you choose from different weather forecast providers and brings features like timeline forecast, graphs & charts, table layout and more. It also supports Android Wear devices and multiple languages.
Solid Explorer ($1.99)
When it comes to file managers, it's better to shell out some money, rather than use apps that might steal your data or bring spamware. Our current favorite file manager app is Solid Explorer, as it includes all the features you'd want in a beautiful interface. There's support for multiple windows, drag & drop, root explorer, indexed search and way more.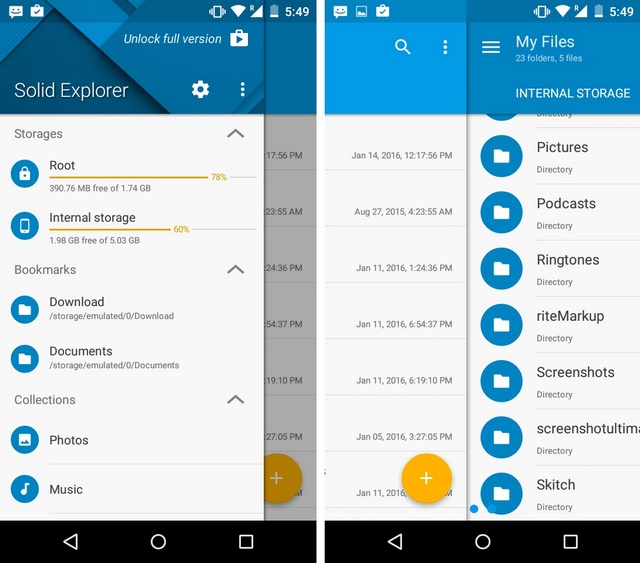 Moon+ Reader Pro ($4.99)
If you love reading, Moon+ Reader is the one to install. It's a fully-featured app, which supports most file formats like epub, pdf, mobi, chm, cbr, cbz etc. and brings features like highlights, annotations, night mode, themes, auto-scrolling and more.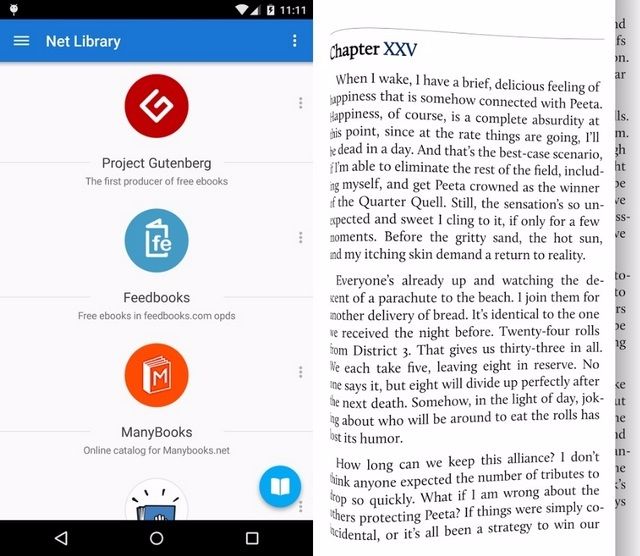 Loader Droid Pro ($2.99)
Want a simple yet working download manager for Android? Loader Droid Pro might not look like the best but it is definitely worth it. The downloader supports almost all file types and brings features like scheduled downloading, ability to pause & resume, link replacement for outdated links and more. Another cool feature is the ability to decide which link you want to download on mobile data or WiFi.
Cerberus ($5.6)
Anti theft apps are important to keep your device secure and Cerberus is one of the best examples of such apps. The app lets you remotely control your Android smartphone through its website or even via SMS. It also brings automatic alerts and if your device is rooted, you can turn it to a system app, so that it cannot be removed through a factory reset.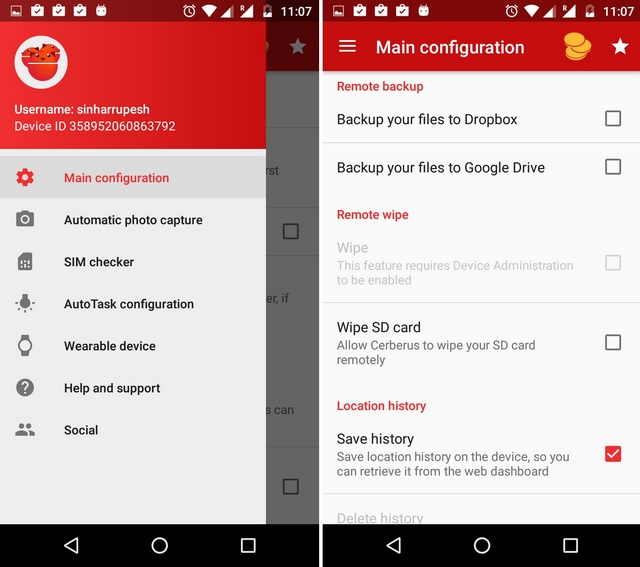 CF.Lumen Pro ($4.27)
Do your eyes strain while looking at your smartphone's display at night? Well, you can use CG.Lumen, which adjust the smartphone's display based on the position of sun. The Pro version of the app lets you set the app to start up when the device boots, enables Tasker integration and brings notification options.
SD Maid Pro ($2.28)
We aren't really fans of performance booster and cleaner apps but SD Maid is different. While it does bring the usual app cache cleaner feature, it's pretty transparent as it only removes files not critical to an app's performance. Plus, it lets you remove duplicate files you might have copied unintentionally.
Titanium Backup Pro ($5.99)
Titanium Backup is a pretty well known app, thanks to its ability to backup everything on an Android device. The app is only available for rooted devices, so if you have one, you should check out the Pro version of the app, which brings the ability to freeze apps, a feature worth the money alone. Other features include ability to sync manually or through scheduling via cloud storage services, convert user apps into system apps, encryption and way more.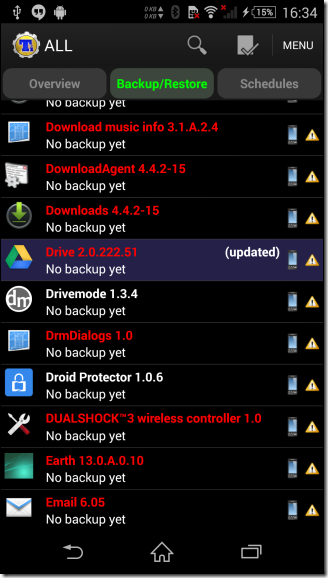 CamScanner Pro ($1.99)
We all know CamScanner as the most popular document scanner app and while the free version might do the job for you, the full version of the app packs some cool advanced features. It brings higher quality scans, removes watermark, no expiration of OneDrive or Evernote uploads and removes ads. You can also try out its subscription features like the ability to edit OCR results, use doc collage, collaborators, auto upload etc. at $4.99/month.
Health & Fitness
You Are Your Gym ($4.99)
There are numerous great health & fitness aimed apps on the Play Store but if you are looking for bodyweight exercises, you got to try out You Are Your Own Gym. The highly rated app, based on the best seller book by Mark Lauren brings over 200 different exercises. You can even install the free video app to see Mark demonstrating the exercises for you. If you are looking for a running app, you should check out Runtastic Pro.
Sleep as Android ($3.99)
The Sleep as Android is basically an alarm clock app but with a sleep cycle tracker built-in. The app works with fitness platforms like Google Fit and comes with support for smartwatches for better sleep tracking and smart wake. It also records any sleep talking and lets you know if you are snoring or sleep deprived.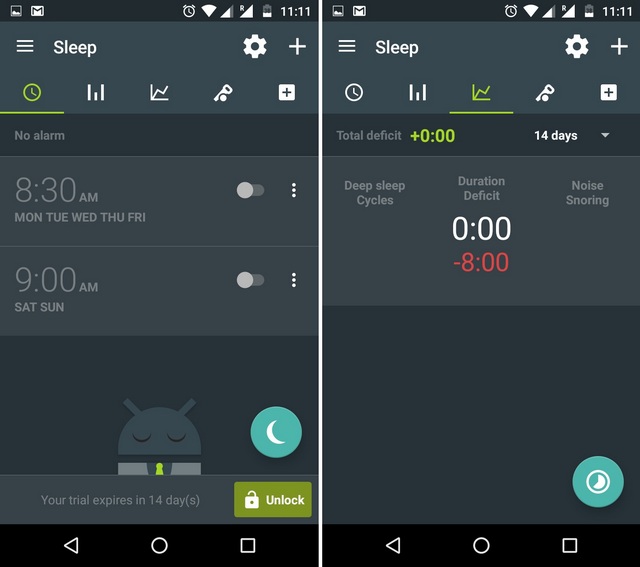 Gaming
My Boy! GBA Emulator ($4.99)
Love GameBoy Advance games? If yes, you should check out the My Boy! emulator app for Android. While there are various GBA emulator apps on Android, My Boy! is a fully featured app that makes sure to emulate GameBoy Advance games on most smartphones/tablets, be it low or high-end. While there's a free version available, the full version of the app brings the ability to save game progress, fast forward speed, have multiple code lines in a single cheat, multiple screen layout profiles and more.
DraStic DS Emulator ($5.99)
If you want a fast Nintendo DS Emulator for Android, check out DraStic DS Emulator. Along with its great gaming performance, the app brings the ability to enhance 3D graphics (Only high-end devices), support for add-on controllers, saving and resumption of games, cheat codes, toggle emulation speed and more.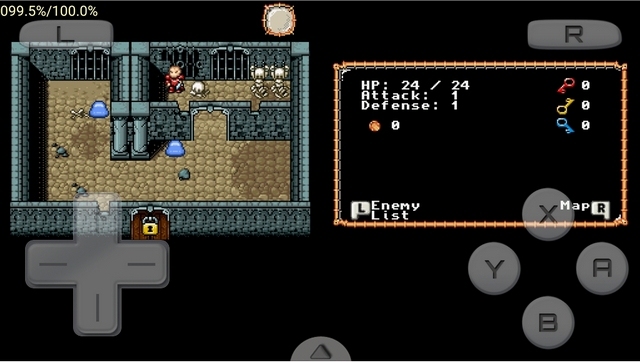 SEE ALSO: 30 Best Multiplayer Games for Android
These paid apps are worth it, so go buy them!
While not all the apps in our list will appeal to everyone, we are pretty sure that some of the apps will cater to your specific needs. So, if you are ready to buy some apps, these are the apps that deserve your hard earned money. And if you are still not satisfied, you can go ahead and check out the best paid games for Android you can buy.
So, let us know the apps you bought or planning to buy. Sound off in the comments section below. Happy shopping!