If you have been looking for some old-school games for your GameBoy Advance a.k.a GBA but haven't found an extensive list then we have some good news for you. You don't have to browse from one site to another to find different games for GBA because we bring you the ultimate list of top games for GBA in all the popular categories. If you have a working GBA handheld or if you have downloaded an emulator for your PC then the list below will come in handy. So here are the 50 best GBA games that you can play in 2023.
To make browsing these games easier for you, we have divided these games into different sections based on the gameplay genre. Feel free to click on the links below to jump to your desired section. It is worth noting that The Gameboy Advanced and its cartridges are currently discontinued, and whatever is available are vintage items. As such, most games here can be experienced thanks to emulation.
1. Donkey Kong Country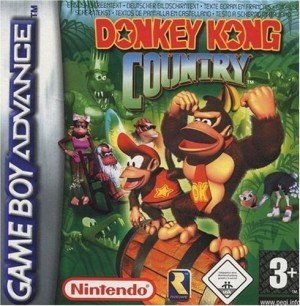 Donkey Kong Country is one of the highest-rated and highly entertaining platformer games available for the GBA. This game features both Diddy and Donkey Kong. You run through the lush jungles, helping each other out, taking turns, and beating the crap out of little evil kremlings.
Your banana hoard has been stolen by the pesky little kremlings and you have to successfully beat all 40 levels to cover your favorite hoard. There is a lot of jumping action involved to clear each level and advance to the next one.
Release Year: 1994
2. Super Mario Advance 4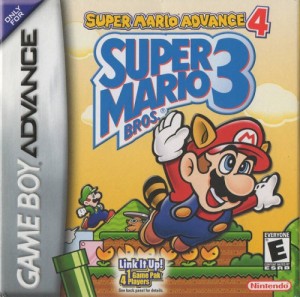 If you are more interested in a more advanced Mario game on your GBA then you can always play the amazing Super Mario Advance 4 which is also a remake of the original Super Mario Bros. 3 game. In this game, Mario gets to fight the forces of evil with some new abilities, one that includes flying and gliding through the air.
Mario can get a tail that will enable him to fly through areas and glide through the air without any problem. This game includes more levels and unlockable areas to give it more playtime.
Release Year: 2003
3. Castlevania: Circle of the Moon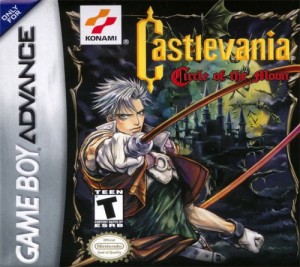 Castlevania used to be one of the hardest games to play back in the olden days. This led the game to popularity because every hardcore gamer wanted to enjoy a piece of this game and try to complete it to prove their worth.
Castlevania: Circle of the Moon for the GBA was no different than its other variants. The game was pretty hard and you had no way to save your progress. If you die, you start over. The game puts you in control of a demon hunter and you are supposed to hunt down every last demon on this earth.
Release Year: 2001
4. Pokemon Fire Red/Leaf Green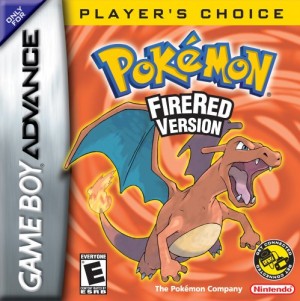 These are the remakes of the original Pokemon Red/Blue from the first generation of Pokemon games and the storyline. If you are a fan of the first-generation Pokemon and the Kanto region then this is the game you are looking for because it has the best graphics and an amazing storyline for the Kanto region.
You can rediscover the first generation of Pokemon in amazing graphics and also trade with 3rd generation games once you finish the main story. Both versions have almost the same storyline, but there are a few differences in the availability of the Pokemon in each version.
Release Year: 2004
5. Metal Slug Advance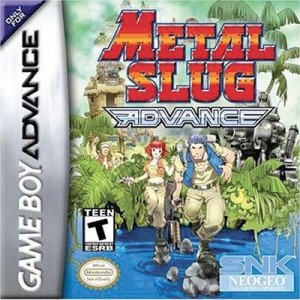 SNK Playmore's most popular shoot'em up game managed to make its way onto the GameBoy Advance. Metal Slug Advance is the only Metal Slug title available for the GBA and it's one of the best action games available on the platform.
You get to play as completely new heroes and shoot your way through the enemy territory in vehicles or on foot. There are countless weapons and vehicles to choose from and the gameplay is fast-paced and exciting. If you have never played a Metal Slug title before then this one is the perfect one to get you up to speed with the game.
Release Year: 2004
6. Final Fight One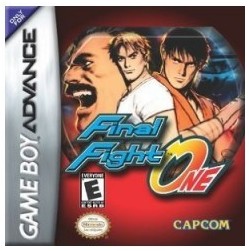 Final Fight has a rich history in Capcom's legacy. While we haven't got ourselves a new title in the series, and the series characters will go on to feature in Street Fighter, GBA gamers got a taste of the popular action-packed beat-em-up. Final Fight One is the port of the classic arcade game on the popular Nintendo Handheld. Players can experience the same gameplay that arcade veterans enjoy, and veteran players can relive the joy of playing Final Fight.
In the game, you fight your way through the streets of the metro city, defeat all the bosses, and rescue the damsel in distress, Jessica. You have 3 different and powerful fighters to aid you in your fight. Use a deadly weapon or your bare hands to break some bones. Final Fight is considered to be one of the pioneers of the beat-em-up genre and a precursor to modern fighting games. And, Final Fight One proves that.
Release Year: 2001
7. The Legend of Zelda: The Minish Cap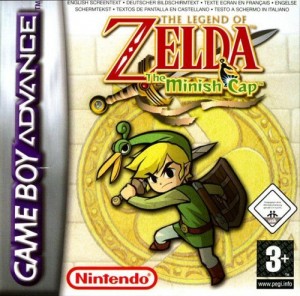 Listen, everyone knows Nintendo's Legend of Zelda series. Known as one of the best RPG series of all time, the Gameboy Advanced also had its fair share of Zelda action. Dubbed as one of the most enjoyable and entertaining Zelda games on GBA, and arguably even on any platform, Minish Cap brings a great storyline, amazing gameplay, powerful action, and mind-boggling puzzles. Everything that the series is known for. The game went for a top-down pixel-art aesthetic, that Pokemon games of this generation utilized.
Your job is to protect the kingdom from the evil forces and help the little minish cap that has attached itself to your head. He will guide you through your adventure so you can help him out in defeating the forces taking over the kingdom. While the upcoming Tears of the Kingdom is a few weeks away, give the Minish Cap a try.
8. Gunstar Future Heroes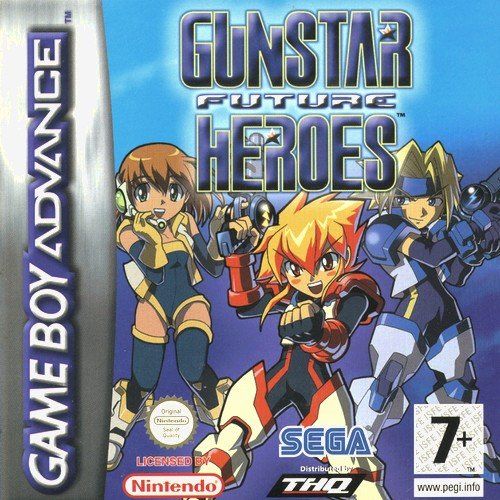 Gunstar Future Heroes is a Shoot 'em up where you have to face a large number of enemies and shoot them while dodging their attacks. The game is set in an extraterrestrial world where you have to protect the mystical stones.
Many years ago, the world witnessed an explosion that created four moons and ended the evil empire of Golden Silver. Now, the plan is to resurrect the malevolent empire by creating the fifth moon.
You must travel to all the moons and recapture the treasure gems and mystical stones from the dark forces. So if you want to play an enthralling GBA game full of mystery and action then go ahead with Gunstar Future Heroes.
Release Year: 2005
9. Advance Wars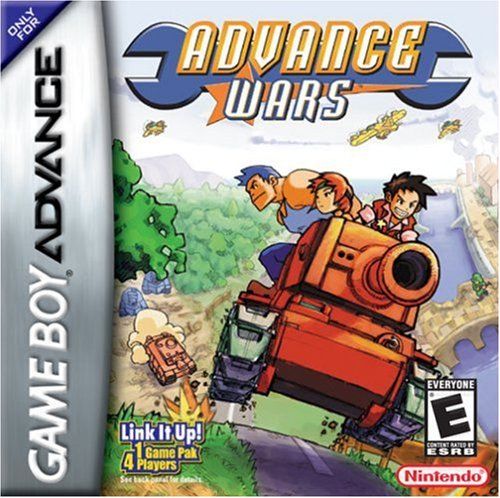 Advance Wars is undoubtedly one of the top GBA games, but it's criminally underrated and remains a niche game. It has tactical gameplay where you have to use operational warfare and military tactics to win the war. There are a total of three Wars series which include Black Hole Rising, Dual Strike, and Days of Ruin.
Of the three games, you can play the first two series on Game Boy Advance and the last one on Nintendo DS. Advance Wars revolves around the Orange Star Army which is facing grave attacks from armies of other countries.
The Orange Star Army is accused of attacking troops of foreign nations without any provocation. In this highly-charged game, you can play from both sides and defeat enemies using Battle Maps, efficient thinking, and intelligent techniques. Simply put, Advance Wars is a powerful GBA game and you should not miss it if you love strategy games. And, with the first two games getting a remake for Nintendo Switch soon, why not give this a go?
Release Year: 2001
10. Wario Land 4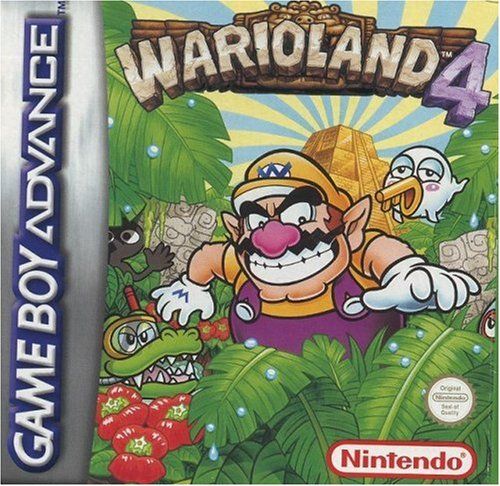 Well, if you like playing Super Mario then you are going to love the adventures of Wario, its arch-rival. Wario Land 4 is a platformer video game where you have to jump and climb between suspended platforms to reach the pyramid. On the way, you will have to avoid obstacles by showing your acrobatic skills. It has a 2D linear map, but the gameplay is pretty fun.
You will have to hunt and find the four treasures which will unlock the pyramid. Upon doing so, you can save Princess Shokora from the evil Golden Diva. You will also have to overcome many enemies including Spoiled Rotten, crocodiles, and hanging swords before you can collect all four gems. As I said above, Wario Land 4 is an interesting game just like Super Mario and you can surely give it a play.
Release Year: 2001
11. The Legend of Zelda: A Link to The Past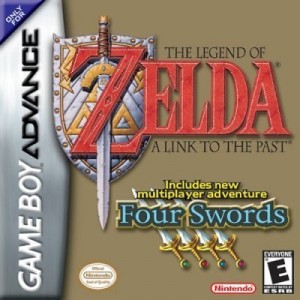 The third game that re-defined the series all over the world, the Legend of Zelda: A Link to The Past got itself a well-deserved Nintendo Gamecube Port, with a slight few changes and additions.
The gameplay is still the same with amazing background music and a gripping storyline. Your job is to save the world of Hyrule and Princess Zelda from the clutches of Evil Ganon. Slash your way with the sword or shoot arrows to slay your enemies, just get the job done in this classic action-adventure RPG. This edition also contained a multi-player-only adventure called The Four Swords, which is canonically the ninth entry in the Legend of Zelda Series.
Release Year: 2002
12. Mega Man Zero 2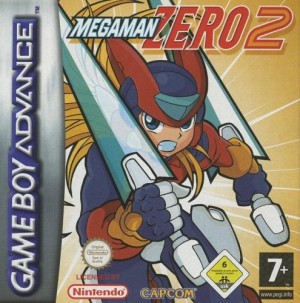 If there's one Side-scrolling action game that triumphs over all other games on the Nintendo platforms then it's Mega Man. The Mega Man Zero 2 is one of the best games for GBA that brings side-scrolling action to this little handheld.
The game follows the adventures of Zero who is fighting against the evil forces of Neo Arcadia. Zero has different powers than Mega Man but it still feels cool when dashing and slashing your way through hordes of enemies on different levels.
Release Year: 2002
13. Metroid Fusion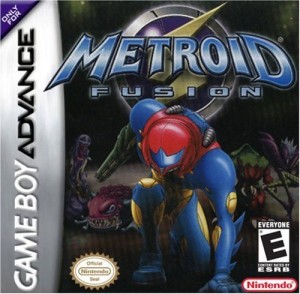 Metroid is another of Nintendo's most popular action shooter games where you control the iconic Samus in her hunt for aliens. This game is pretty simple, your mission is to wipe out every alien being that is inhabiting our earth and trying to take over.
You have your armor suit and loads of weapons to fight any type of evil that comes in your path. You solve small puzzles to advance to the next levels and jump from platform to platform to reach your goal. The game starts as easy but gets pretty difficult with each level.
Release Year: 2002
14. Metroid: Zero Mission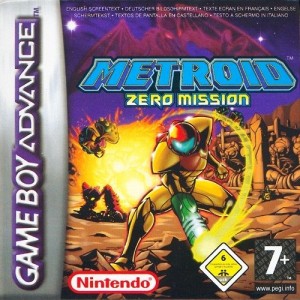 Another Metroid title that made it into the list. This is another action-packed Metroid game that starts from the beginning. This game takes place on another planet where Samus has to fight hordes of space pirates and other space tyrannies. There are even levels where Samus doesn't have her armor suit so she's more prone to damage and vulnerable.
Some new power-ups and weapons are going to aid you in your fight against the evil space forces. Samus has to destroy the mothership to destroy all the troops of space pirates.
Release Year: 2004
15. Star Wars III: Revenge of the Sith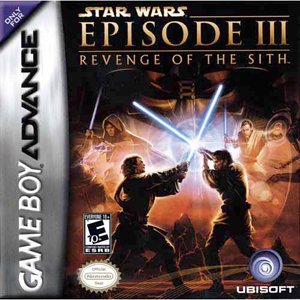 Follow the adventures of Anakin Skywalker and Obi-Wan Kenobi in this action-packed thriller from the movie franchise. The game follows the plotline of the movie loosely. You control Anakin Skywalker and other people from both sides of the force and fight your way through different duels.
You can use lightsabers, force powers, and even physical attacks to defeat your opponents. Save the planets and defeat the dark side, this is your mission in the game but your destiny holds many mysteries in this fast-paced action game.
Release Year: 2005
16. Spider-Man: Mysterio's Menace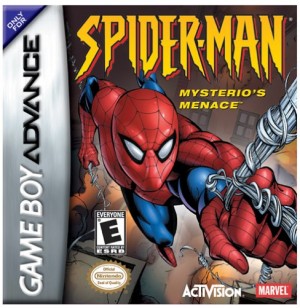 Mysterio is cooking up trouble along with his buddies and it's up to Spider-Man to put an end to all the mess. Get ready for some web-slinging action with your favorite friendly neighborhood Spider-Man and kick some serious butt in this action-packed game.
Collect amazing power-ups to even enhance Spider-Man's strength and agility and you can also collect different suits for Spider-Man that make him even more powerful. The final symbiote suit will heal him over time making him almost invulnerable to damage.
Release Year: 2001
17. Grand Theft Auto (GBA)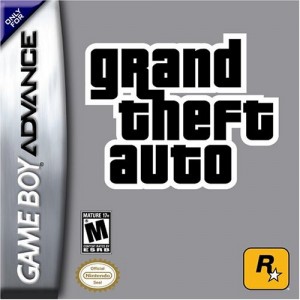 Everybody knows that the only game that lets you truly become a bad guy and perform criminal activities is none other than, Grand Theft Auto. This game became a sensation and is still going strong with the latest iteration. However, the game was also ported to the GBA handheld console back in the day and it was one of the best games on the console.
The gameplay is from a top-down perspective similar to the first two games in the series. It is a prequel to the storyline of GTA III which makes it even more fun to play if you have already played GTA III.
Release Year: 2004
18. Contra Advance: The Alien Wars EX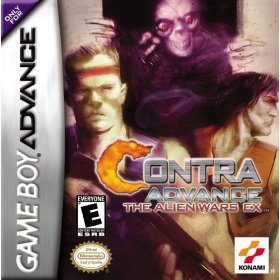 The original Contra game redefined the side-scrolling shoot 'em-up genre in the gaming world. Chances are, you probably have played the game as a kid even once. And, that amazing Contra mantra continued on the GBA as well with the release of Contra Advance: The Alien Wars EX.
In this game, your soldier goes head to head against aliens and mecha robots. You have to shoot everything that moves to keep your world from being invaded by alien forces and evil robots. Full throttle action; you just make sure to never let go of the shooting button.
Release Year: 2002
19. Golden Sun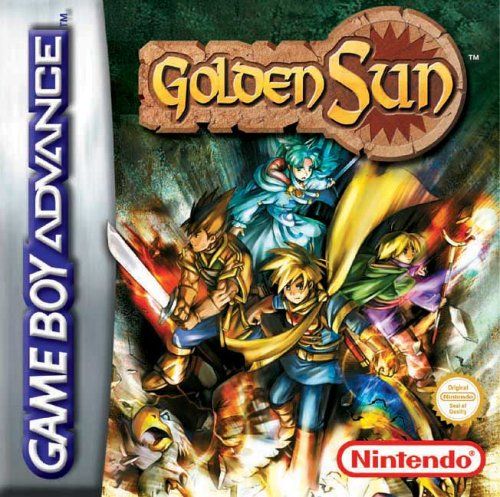 Golden Sun is perhaps one of the best GBA games of all time. The gaming series was so popular in its heydays that Nintendo published three editions, with the last one released in 2010 on the Nintendo DS platform.
Golden Sun is a classic RPG game that will amaze you with its storyline, puzzles, and mysterious power. The game is set in the world of Weyard where you have to play the role of protagonist Isaac. You have to prevent a group of dark forces from releasing a superpower called Alchemy.
In this thrilling game, you will navigate through the fictional world of the Lost Age to defeat enemies. On your way, you will have to solve puzzles and complete missions to save the world from destruction. I would say, if you want to experience the best RPG game on your GBA handheld or emulator then Golden Sun would be my top recommendation.
Release Year: 2001
20. Tactics Ogre: The Knight Of Lodis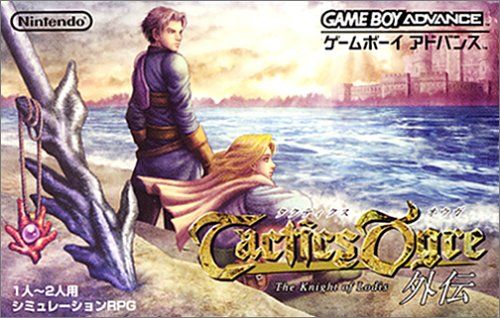 Tactics Ogre is one of the most popular gaming series that you can play on GBA. It's a tactical role-playing game with endless gameplay elements and powerful characters. The game involves King Dorgalua who releases the people of Valeria from the chains of King Rodrick who has been unleashing the worst kind of punishment on its people.
However, after the death of the entire royal family, the kingdom is again in peril of the dead and authoritarian rule. Here, you will have to lead the liberation army and bring freedom to the oppressed people of Valeria by fighting the new despots, Balbatos and Brantyn. Overall, the game is pretty engaging and I love the power dynamic between the characters. If you like RPG games then Tactics Ogre: The Knight of Lodis is a fine game to relish the GBA days.
Release Year: 2002
21. Final Fantasy Tactics Advance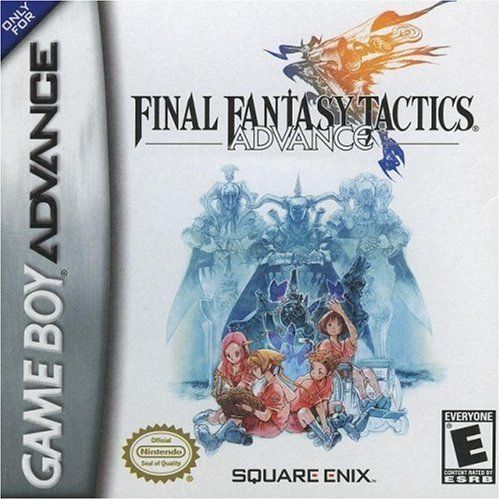 If you have played any of the games from the Final Fantasy series then you are going to love Tactics Advance for its impeccable storyline and intense combat gameplay. You have to raise an army of fighters who will go to war against the mages and monsters. In this game, you will have to use your strategic thinking skill to come out of the top.
By winning many conflicts, you can get powerful suits and earn unique abilities. All this will add to the final war which will allow you to leave the kingdom of swords and sorcery. However, you will have to play by the rules of combat otherwise you will wind up in jail. So what are you waiting for? Go ahead and play Final Fantasy Tactics Advance on your GBA handheld or emulator right now.
Release Year: 2003
22. Pokemon Emerald
Arguably one of the best Pokemon games ever created for the GBA. Pokemon Emerald is the complete version that combines the goodness of both Pokemon Ruby and Pokemon Sapphire into one game and gives you an epic journey. You take on the world with your Pokemon and train them to become the champion.
Pokemon Emerald adds a lot of new Pokemon that are not available in other variants of the game. There are even extra areas and post-game missions that take up a lot of time making it an amazing RPG adventure on the GBA.
Release Year: 2005
23. Pokemon Ruby/Sapphire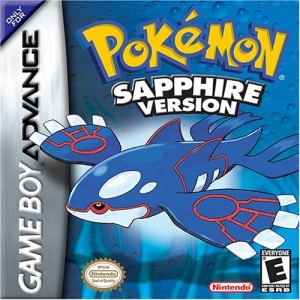 The toned-down versions of Pokemon Emerald. These are the original Generation 3 Pokemon games for the GBA. Each version has a different set of Final Pokemon and each version even has a different enemy team.
There are certain Pokemon that are not available in one version but available in the other, you can still trade these Pokemon between the versions and also battle with people using other versions of the game. Both games have the same objectives, same missions, and same battles.
Release Year: 2003
24. Harvest Moon: Friends of Mineral Town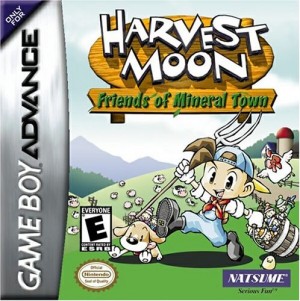 Get ready for the harvest season because you are going to reap what you sow. This is the most adored game where you start as a farmer. Players are left with a large farm and their job is to do the harvest in each season. You also make friends around the town and help them out in this game.
You can harvest crops, breed livestock, own poultry, and much more. There are lots of opportunities in this game to make money. You have to complete different tasks as well to keep on with the main storyline of the game and turn your small farm into one of the best farms in Mineral Town.
Release Year: 2003
25. Beyblade: G-Revolution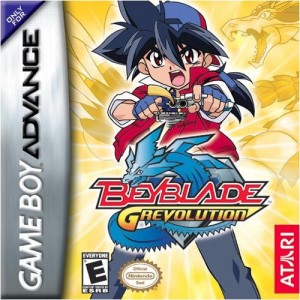 You remember the spinning tops that were called Beyblades and had almost superpowers with different beasts duking it out in the Bey stadium. If you were a fan of the original Beyblade cartoons then you will love to know that you can now play the amazing game on GBA.
This game follows the exact storyline from the cartoon so you will feel right at home when playing this amazing game. The graphics are amazing, the Bey battles are just exciting. You can control your Beyblade and perform special moves to summon your bit beast and deal heavy damage to your opponent. Just let it rip in this exciting game.
Release Year: 2004
26. Dragon Ball: Advanced Adventure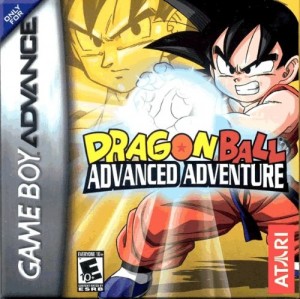 If you are a hardcore fan of Goku and his friends then you are going to fall in love with Dragon Ball: Advanced Adventure game on the GBA. This game follows the adventures of Goku from the beginning.
You will work your way up from there and you can play as 27 other characters as well that includes Krillin but the real story only follows Goku and you will only see the story arc and cutscenes when playing as Goku. You can also play multiplayer One-on-One battles. The game includes different missions that you have to complete in advance through levels.
Release Year: 2004
27. Fire Emblem: The Blazing Blade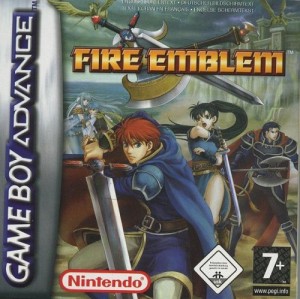 This game received top reviews and a lot of praise for its amazing gameplay that is unique to the Fire Emblem franchise. The game is a tactical RPG that involves turn-based combat and grid-based movement during combat.
You have a team of heroes/heroines that are brave and powerful. Each hero has a different class that involves different techniques and abilities ranging from magic to sword specialties.
You take on different enemies in tactical turn-based combat, you have to defeat them by using abilities and physical attacks. The game has a beautiful and intriguing storyline that will keep you hooked for hours. Fire Emblem managed to become a household game for Nintendo, spanning numerous sequels over the years
Release Year: 2003
28. Final Fantasy I & II: Dawn of Souls
Final Fantasy is one of the most popular RPG franchises and it has so many sequels that it's difficult to keep count of them across multiple platforms. This game has the best combat styles and puzzling gameplay that keeps gamers on the edge the entire time.
If you have never played the first Final Fantasy games then Dawn of Souls is the perfect choice for you because it includes both, The original Final Fantasy game and Final Fantasy II in this one package. You can enjoy both of the original titles on GBA and see for yourself what makes it one of the best RPGs in the world.
Release Year: 2004
29. Mario & Luigi Superstar Saga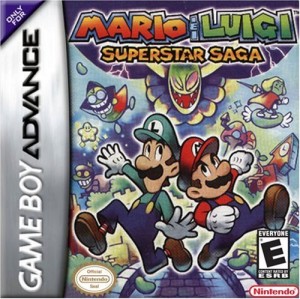 This is a mix of action, adventure, RPG, and platformer including both the Super Mario Bros. in one game. The mission is the same, to save the princess but this time around the combat style is different than the other games.
There are a lot more things to do other than jumping and collecting coins in the world. This time there is a story, there are dialogues, and then there is turn-based combat to defeat the evil forces of Bowser and his plotting buddies.
Release Year: 2003
30. Fifa 07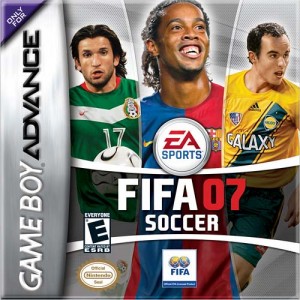 Not entirely as great as the other iterations of the same game on different platforms but still Fifa 07 managed to become an amazing sports game on the GBA. The graphics were low quality and the gameplay was pretty basic, but it was one of the most exciting games on the GBA that included a lot of teams from around the world and from different leagues.
The game included top players which made it pretty fun to play it on the GBA. There was no minute-to-minute commentary on the GBA version either but that's only because of the hardware limitations of the GBA.
Release Year: 2006
31. Fifa World Cup Germany 2006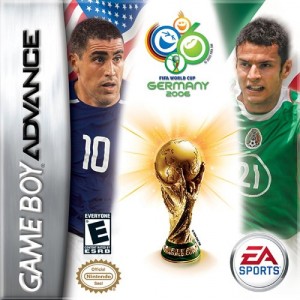 This is another football title published by EA for the GBA and it's almost identical to Fifa 07. The only difference is that this one features and focuses heavily on the world cup and all the international teams that took part in the Fifa World Cup 2006.
You can play as any of the participating teams and play as all-time favorites like Ronaldo, Ronaldinho, Zinedine Zidane, Lucas Toni, and many more. The gameplay is pretty basic and the graphics are very low quality, however, that's the most GBA could render anyway.
Release Year: 2006
32. F1 2002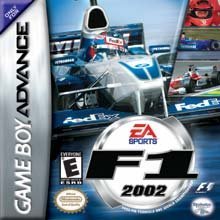 For a GBA game, F1 2002 has one of the great-looking visuals and amazing sounds back in the day. This game had fast-paced racing action and brought all the Formula One action right into your hands within your GBA.
The game was not as exciting as the console versions, but it was still a pretty good sports and racing game for the GBA. If you are racing action and want to enjoy the Formula One races in all their glory then this game is the perfect thing for you even when you are on the go with your GBA.
Release Year: 2002
33. Sk8 -Tony Hawk's Pro Skater 2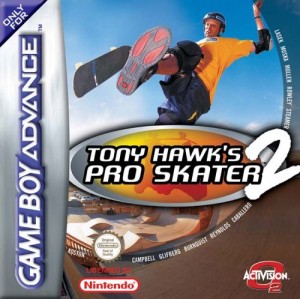 Get ready to perform some of the most insane stunts and tricks in this amazing skating game on your handheld. Tony Hawk is back with his friends and there are plenty of new stunts and tricks that you can perform in this exciting skating game for your GBA.
The gameplay is super exciting and there are different game modes to keep you hooked for an ultimate challenge in the world of skating. Choose your favorite skating professional and start performing the wildest stunts you have ever imagined in this exhilarating skating action game.
Release Year: 2000
34. Madden NFL 07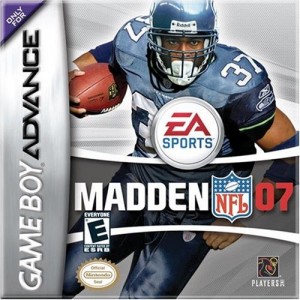 Fifa is not the only sports game published by EA for the GBA there is also Madden NFL 07 which's another football/American football game for the fans. The graphics are low quality, but it still provides amazing gameplay for all the American football fans out there.
This game also comes with licensed teams and big-name players from the top American football teams. You can enjoy the fast-paced action provided in the game as long as you overlook the low-quality graphics of this game.
Release Year: 2006
35. Mario Golf Advance Tour
Mario started as a platformer star, but now almost every other first-party game on the Nintendo platform includes Mario in one form or another. Countless spin-off Mario games have made it to the top of the list. Mario Golf Advance Tour is no exception as it's one of the best-golfing adventures available for the GBA.
This game includes Mario and his friends duking it out on the golf course. This is not an average boring golf game instead this one offers a lot of exciting features and game modes to make it more fun to play.
Release Year: 2004
36. Mario Kart: Super Circuit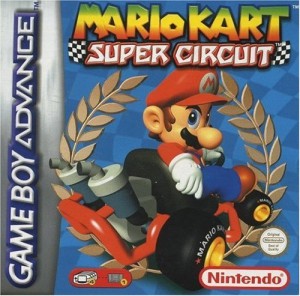 The game that made it to the top of the racing games list is none other than the Mario Kart franchise. Mario Kart: Super Circuit is one of the first few Mario Kart games that made this franchise one of the top contenders in the racing game genre.
In this game, you can select Mario or any one of his buddies as your main racer and then you go on a kart racing adventure across different race tracks. Your job is to win the race and also make sure that nobody else wins by using some dirty tricks on the track. This is one of the most exciting racing games available for GBA.
Release Year: 2001
37. Mario Power Tennis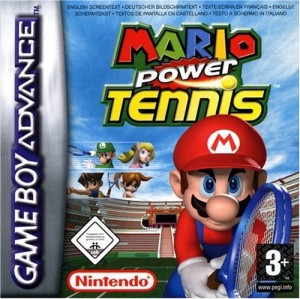 Another Mario sports gem that made it to the top lists. This game has the perfect blend of tennis and some fun over-the-top action to make it one of the most enjoyable sports titles for the GBA handheld. The action in this game is really over the top, the shots you take, the backhands, the slashes, everything has been done perfectly.
It's one of the most fast-paced tennis games you will ever play on any platform. The action is more arcade-like instead of the boring realistic tennis gameplay which makes this game a amazing one that never gets boring at any stage.
Release Year: 2004
38. Mat Hoffman's Pro BMX 2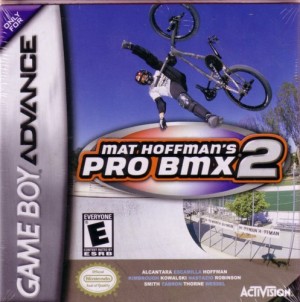 Bicycle stunt games have become less popular nowadays and there are not many BMX stunt games that you can find on the current generation consoles or even handhelds. However, back in the days of the classic GBA, Mat Hoffman's BMX 2 was a sensational game.
It had amazing game modes that featured the coolest BMX stunts and tricks to give the player an exciting gameplay experience. The game features a lot of different play modes that provide you with countless hours of fun and exciting gameplay on the go.
Release Year: 2002
39. Super Mario Bros.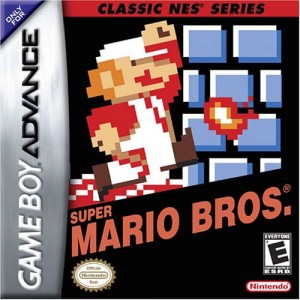 The classic, the golden game that redefined the platformer genre and brought something amazing for everyone to enjoy. The game introduced us to all-time favorite characters, Mario, and his green brother, Luigi. This is the game that made us chase Bowser through all 8 of his castles to find Princess Peach.
Each castle holds a fake princess until the last one that has both the original Bowser and the original Princess. The game is simple just run and jump from one side of the map to another while collecting coins and goodies along the way.
Release Year: 1985
40. Sonic Advance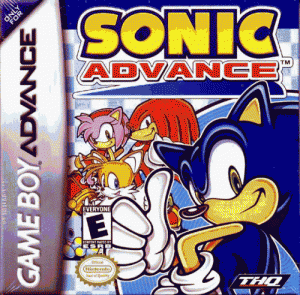 This was an entirely exclusive Sonic game for the GBA but after a while, it was also ported to the Nokia N-Gage platform and then recently to the Android platform. However, this game features 4 different characters from the Sonic universe to make it even more fun and amazing.
The game features, Sonic, Tails, Knuckles, and the all-new Amy in playable mode. Each character possesses different abilities and moves that have been taken from some previous iterations of the game. Take this amazing team of friends and lay waste to the evil empire of Dr.Eggman.
Release Year: 2001
41. Super Mario World: Super Mario Advance 2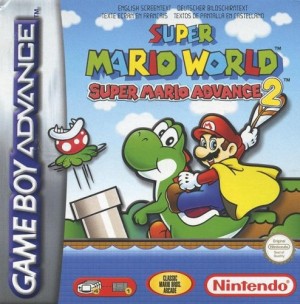 In this game, Mario lands in a completely new world that's called, Dinosaur Land. This is where Mario meets his favorite sidekick, Yoshi the Dino. Both of these guys team up to defeat the evil emperor and save the kingdom of dinosaurs. Mario gets a lot of new powers and abilities in this game.
Mario can also ride on Yoshi and have him eat the enemies and then spit them out as a Powerball to hit other enemies. He can fly with the help of a magic cape, and he can also perform the spinning jump to damage enemies.
There are more than 10 different levels to complete in this game and each level comprises complex platforms that you have to navigate and jump through in advance.
Release Year: 2001
42. Drill Dozer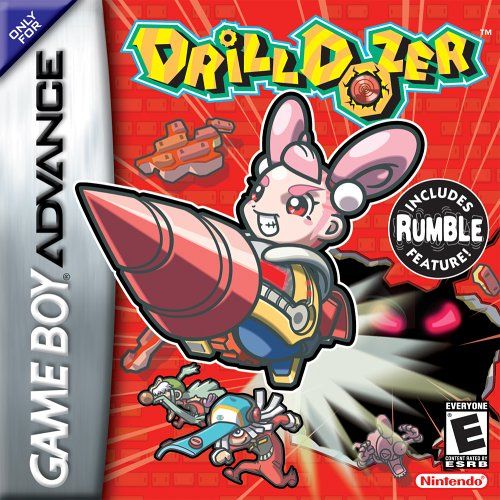 Drill Dozer is again a platformer video game developed by the Game Boy Advance system, but it's packed with lots of action. The game is about Jill and her Drill Dozer and you play as Jill. The game has seventeen stages and on each stage, you will have to face enemies and mysterious puzzles.
All these obstacles force Jill to use her Drill Dozer to find a solution and that's where you have to show your thinking skill. You can also upgrade the gearbox of the drill in every stage by looking for treasures and red gear.
The higher you go, the more powerful gearbox you will get and the longer you will be able to spin it. Apart from common enemies, you will also have to face an enormous boss and use the drill to damage its weakest point. Simply put, Drill Dozer is what makes GBA games so interesting and you should not miss this action-packed platformer game.
Release Year: 2005
43. Mario vs Donkey Kong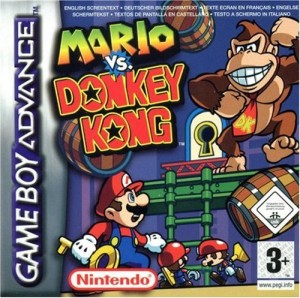 Mario vs Donkey Kong is the original sequel to the classic Donkey Kong game. In this game, Donkey Kong makes a return to his villainous role and goes head-to-head against Mario.
This time around Donkey Kong steals some mini Mario figurines and Mario has to solve some puzzles and gather some keys to get back all the toys that have been stolen by Donkey Kong. You have to bypass all the traps and obstacles set by Donkey Kong and solve small puzzles to advance through all the levels.
Release Year: 2004
44. Astro Boy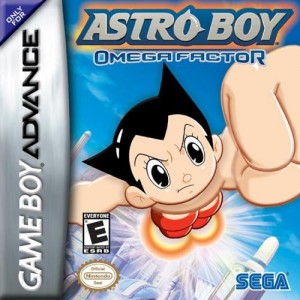 He's powerful, he can fly, and he also has X-Ray vision. No, he's not Superman instead he's the classic gaming icon Astro Boy who's out for some action and adventure. Astro Boy is a classic side-scrolling platformer game where you are in control of the robotic Astro Boy.
You have to get back all the money that has been stolen from the Professor. You have to fly and punch your way through hordes of enemies to complete all 10 levels and bring back all the stolen money to your master in this classic game.
Release Year: 2004
45. Disney's Aladdin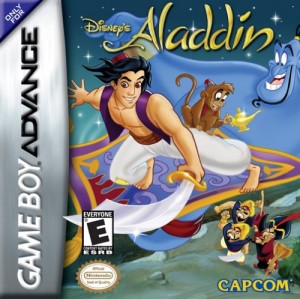 This game made a huge impact in the side-scrolling platforming genre because of its amazing graphics and awesome gameplay. The storyline revolves around Aladdin who wants to save his city and win the love of his princess Jasmine.
He needs help from his best monkey buddy and his genie. You have to help Aladdin defeat all the enemies and the final boss, Jaffer to bring peace back to the kingdom.
Release Year: 1993
46. Dr.Mario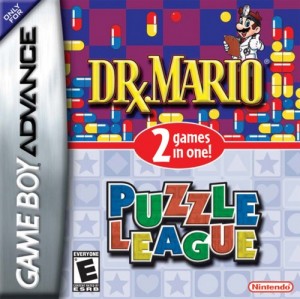 Dr.Mario is not a game with Mario opening a clinic and treating his buddies and friends instead this is a puzzle game where Mario tries to kill different bacteria and viruses using pills. These pills are differently colored and you have to match three or more of the same color to pop the pills and kill some of the bacteria around them.
This is a classic Match 3 puzzle game with a different twist on the game. Looks like Mario is not only good at jumping around but he also knows his way around pills and potions.
Release Year: 1990
47. Super Puzzle Fighter II Turbo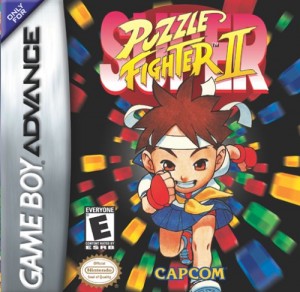 You know them from the famous fighting franchise, Street Fighter but this time all these characters have come out to battle in a more puzzling style. In Super Puzzle Fighter II Turbo, you choose one of the famous characters from Capcom's fighting game titles and pit them against each other in a timed puzzle action.
You have to eliminate the gems in your half, every time you complete a gem combo or start a chain reaction your opponent will receive garbage gems that will be useless for him. You have to get rid of all your gems before your opponent wins the game. Every time you perform a combo, your character will perform a signature move to damage your opponent.
Release Year: 1996
48. Super Puzzle Bobble Advance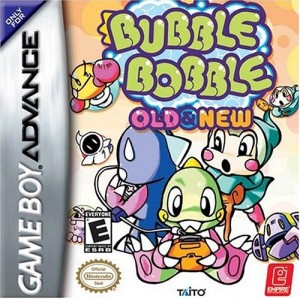 Super Puzzle Bobble Advance rocked the puzzle genre for ages to come. This game introduced the fast-paced gem-matching puzzle action that made it much more fun to play. You have to get rid of all the gems in your half by quickly shooting gems at them and making matches of 3 or more.
You can also go head to head against others and beat them by getting rid of the gems in your half, so your opponent gets hit with extra gems and eventually loses the game. Perfect game if you prefer a quick-paced puzzle action.
Release Year: 2001
49. ChuChu Rocket!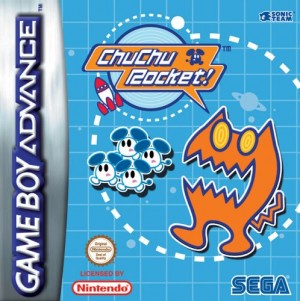 ChuChu Rocket! is a cute puzzle game that involves a lot of thinking before you start any level in the game. Your goal is to get all the mice a.k.a ChuChus into the rockets while avoiding the deadly cats a.k.a KapuKapus. If any of the cats get into your rocket then they will eat your mice and you will have to mourn the loss of your favorite and cute mice.
The game involves putting directional arrows on the playing field so that your characters move in the specified directions. You have to think carefully to make sure that all the mice make it to the rockets safely.
Release Year: 1999
50. Puyo Pop Fever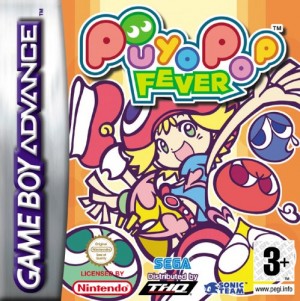 This is another top-selling and amazing Match 3 puzzle game. In this game, you can match these jelly-like symbiotes and pop them by making matches. The more buyers you pop, the higher your score.
You can also play against other players in head-to-head mode, the player to pop all the puyos first wins the game. You can also play the story mode and go against different enemies from the game to complete the story and unlock extra modes of the game.
Release Year: 1999