Putting an end to the leaks and rumors, Google confirmed the existence of its custom SoC (system-on-chip) for Pixel phones yesterday. The first Google-made mobile chip is called "Google Tensor" and will power the upcoming Pixel 6 and Pixel 6 Pro. While the company is not ready to share the exact details on CPU, GPU, and other specifications, we have compiled what we know about the Google Tensor chipset so far. So if you are curious to know what makes Google's upcoming Pixel 6 series so special, read till the end to learn everything about the Tensor chip.
Google Tensor Chip: Everything We Know So Far (2021)
Google Tensor will be exclusive to the company's Pixel phones, at least that's the plan for now. Moreover, the company will use Tensor on flagship phones, while the budget Pixel a-series will continue using Snapdragon chipsets for the foreseeable future. That said, here's what to expect from the Tensor chip.
What is Google Tensor Chip?
Google Tensor chip is Google's first in-house System on a Chip (SoC) for smartphones. The chipset will make its first appearance on Pixel 6 and Pixel 6 Pro later this year. The name Tensor comes from Google's machine learning chip "Tensor Processing Unit" (or TPU, for short) that's widely used in data centers.
Why is Google Making Its Own Mobile Chip?
Before getting to the specifics, it's important to understand why Google is breaking its ties with Qualcomm for flagship Snapdragon chipsets and making its own custom SoC. There are three major reasons for this. Let me explain.
More Control over Hardware
Google has previously used custom-designed co-processors like the Pixel Visual Core on Pixel 2 and Pixel 3 series, the Pixel Neural Core on Pixel 4, and the Titan M security chip. While Google got an edge in the AI and computational photography department with these co-processors, it still had to work with whatever Snapdragon chip Qualcomm had to offer to power the Pixel devices.
For a tech giant like Google with the resources to make its own hardware, making an in-house SoC is the natural next step. This way, the company can fine-tune the hardware to enhance the overall performance and offer an optimized Android experience. And well, that would make Google capable of offering an experience that might be missing on other Android phones in the market.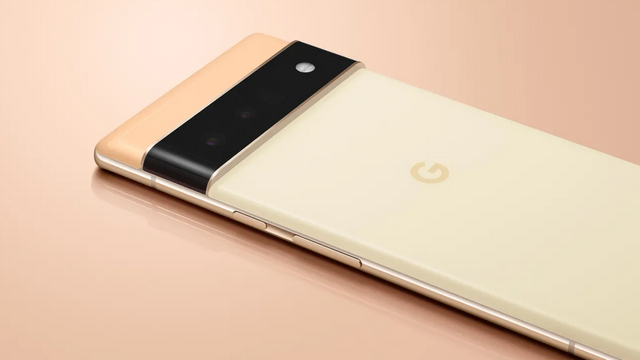 "With Tensor, we thought about every piece of the chip and customized it to run Google's computational photography models. For users, this means entirely new features, plus improvements to existing ones," says Rick Osterloh, Senior Vice President, Devices & Services at Google.
For instance, consider LaMDA, Google's latest language model shown off earlier this year at I/O 2021. With Tensor, Google might be aiming to pull off such resource-intensive tasks on-device, something that would elevate the Google Assistant experience on Pixel phones. Of course, this is merely speculation at this point. We will have to wait to see how the Tensor chipset performs.
Another area where Tensor chipset would benefit Pixel 6 phones is software updates. Smartphone makers generally have to rely on Qualcomm for firmware updates before pushing out the latest Android update. What Qualcomm offers at best is three years of major OS updates and four years of security updates. Take the ridiculously expensive $1,499 Snapdragon Insiders phone, for example.
That could change with Google Tensor. It's in the air that the Pixel 6 lineup could offer five years of Android updates. While it remains to be seen if that includes OS updates or just security updates, it is a welcome move for Pixel owners. As a software company, Google has sufficient apps and services to make money from the customer, so they might as well take Apple's services-centric approach to retain users.
If you don't know what that means, let me explain in brief. Since Apple provides iOS updates even to 5-year-old devices, users are holding on to their iPhones for a longer duration. That means fewer sales for new iPhones. So then, Apple thought, how can it make more money from existing iPhone users? And that is where the add-on service subscriptions, including Apple Arcade (vs Google Play Pass), iCloud+, Apple TV+, and Fitness+, among others, step in. They help the company make additional money from existing users who aren't willing to upgrade to the latest iPhone.
Google already has a bulk of services to bank upon, so five years of software updates would be a great attraction for Android enthusiasts.
Potential Ecosystem Expansion
This is probably a long shot, but what if Google positions this Tensor chipset as the alternative to Apple's M1 chip? We might end up seeing more smartwatches, smart speakers, and even Chromebooks running Google's silicon under the hood. It will be interesting to see how the Tensor chip holds up to know the potential of the chipset beyond smartphones.
Google Tensor: CPU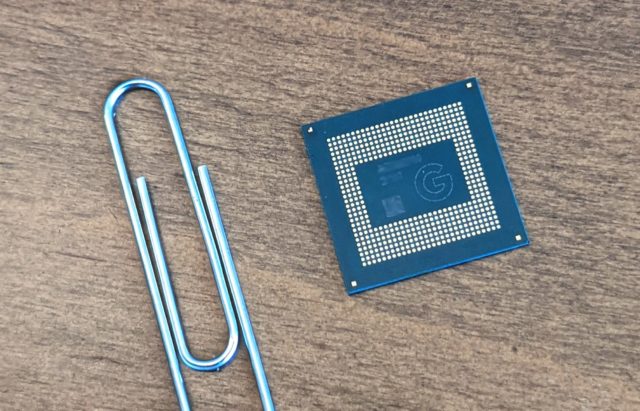 Unfortunately, Google has not revealed all the core details of the Tensor chipset just yet. We will be updating this post when that happens. But for now, we will have to rely on leaks and rumors of Whitechapel, which is the internal codename of the Tensor chip, for the specifications. With that said, here's what to expect from the CPU side of Google Tensor.
Based on leaks, the first Tensor chip will be made on a 5nm process. It will likely be an octa-core chipset made in collaboration with Samsung Semiconductor's SLSI division. Google Tensor could feature 3 cluster setup with a TPU (Tensor Processing Unit). Early rumors suggested that the Tensor chip could have two Cortex-A78 cores, two Cortex-A76 cores, and four Cortex-A55 cores. However, it may also have a single-A78 core, three Cortex-A78 cores, and four Cortex-A55 cores like the Exynos 1080. We will have to wait for Google to shed light on the specifications of Tensor to know for sure.
Google Tensor: GPU
Going by a report on XDA Developers, the Tensor chip may feature the Mali-G78 GPU based on ARM's Valhall architecture. This is the same GPU used in the Exynos version of Samsung's Galaxy S21 series. While Samsung used the 14-core variant of Mali-G78 GPU for the Galaxy S21, it remains to be seen how many cores Tensor's GPU will have. We have already seen Huawei offer the Mali-G78 GPU with 24 cores on the Kirin 9000 chip in its mobile devices.
Google Tensor: AI & ML
AI & ML are two core areas where the Google Tensor chip is likely to shine. According to the company, you could expect improvements in camera (especially video), speech recognition, voice commands, translation, captioning, and dictation. One practical use-case Google is pointing out in its blog post is how the Tensor chip could help the Pixel 6 capture better images of moving subjects.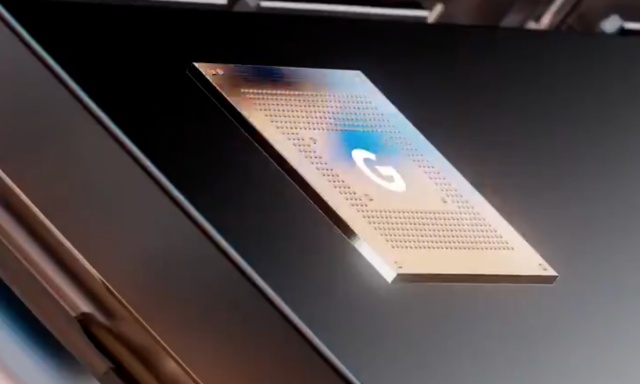 Moreover, Google invited some publications for a hands-on session with the Pixel 6 series and demoed some of the device's AI capabilities. First, let's talk about the photo and video perks. Pixel 6 will enable you to sharpen blurry images and record challenging HDR videos with ease, thanks to the Tensor chip. The company compared an HDR video shot from the Pixel 6 with Pixel 5 and iPhone 12 Pro Max, and as per hands-on sessions, Pixel 6's video looked the best. Other demos showed off the text-to-speech and live caption capabilities of the device, which are now more accurate and faster due to the Google Tensor chip.
Google Tensor: Security
Coming to the security aspect, the Tensor chipset features the new Titan M2 security chip. With Titan M2, Google says that the Pixel 6 will have the most layers of hardware security in any phone. That is based on a count of independent hardware security subsystems and components.
Google Tensor: Benchmarks
Since Google is yet to officially reveal any details about the Tensor chip, including the benchmark scores, we don't know the benchmarks scores of Tensor just yet. However, what we do know is that Google's custom chip allegedly matches the performance of Snapdragon 870, according to tipster Max Weinbach. So, we can make a good guess of where the Tensor chip will stand among its rivals.
The Snapdragon 870 chipset aboard the OnePlus 9R scores 674,104 points on AnTuTu benchmark, and that should be close to the benchmark score of Google Tensor. That's lower than the 842,168 score you get on the Redmagic 6 powered by the Snapdragon 888 chipset, but higher than the 617,694 score of Apple's A14 Bionic chip on the iPhone 12 Pro Max. Of course, these benchmarks also depend on other specifications of the device and should be taken with a grain of salt.
Google Tensor vs Snapdragon 888 vs Apple A14 Bionic
To sum everything up, let's take a quick look at how the upcoming Google Tensor chip compares to the flagship Snapdragon 888 and Apple A14 Bionic chips.
Google Tensor
Snapdragon 888
A14 Bionic
CPU
Tensor, octa-core CPU
Kryo 680, Octa-core CPU
Hexa-core CPU
CPU Cores
2x Cortex-A78 cores
2x Cortex-A76 cores
4x Cortex-A55 cores
OR
1x Cortex-A78 core
3x Cortex-A78 cores
4x Cortex-A55 cores
1x 2.84GHz (Cortex-X1)
3x 2.4GHz (Cortex A78)
4x 1.8GHz (Cortex A55)
2x 3GHz (Firestorm)
4x 1.8GHz (Icestorm)
Process Technology
Samsung's 5nm
Samsung's 5nm
TSMC's 5nm
GPU
14-core Mali-G78
Adreno 660
Apple-designed four-core GPU
Machine Learning and AI
in-house NPU, up to 5.7 TOPS (expected)
6th-gen AI accelerator featuring Hexagon 780 DSP
16-core Neural Engine
ISP
upgraded version of Neural Core?
Spectra 580
Apple-designed Image Signal Processor
Camera Capability
at least up to 50MP; no concrete details
Up to 200 MP ; 28 MP triple camera with Zero
Shutter Lag ; Triple 14-bit ISPs
N/A
Video Capability
4K recording (expected)
8K @ 30 FPS, 4K HDR Dolby @ 60FPS, 720p @ 960FPS
4K HDR Dolby @ 60FPS
Charging
Fast Charging
Quick Charge 5 (100W+)
Fast Charging
Modem
Samsung's in-house 5G modem
OR
Snapdragon X55 5G modem
Qualcomm X60 5G Modem 7.5 Gbps Peak Download 3 Gbps Peak Upload
Qualcomm X55 5G Modem 7.5 Gbps Peak Download 3 Gbps Peak Upload
WiFi Support
Wi-Fi 6E-ready (expected)
Wi-Fi 6E-ready
Wi-Fi 6-ready
Bluetooth
Bluetooth 5.2 (expected)
Bluetooth 5.2
Bluetooth 5.0
Google Tensor: Google's First Mobile SoC
So, that's everything we know about the Google Tensor chip at the moment. As you can see, Google has chosen to remain tight-lipped about the specifics of Tensor, making us rely on past leaks and rumors. We will have to wait until later this fall to learn all the exact specifications of Tensor. Until then, check out all you need to know about the Pixel 6 and the best Android 12 features.