Since 2019, we have been hearing rumors about Google developing its own mobile chipset. We have seen few instances of custom-designed chips from Google like the Pixel Visual Core, Titan M Security Chip, and Neural Processing Unit. But they were just co-processors and not an integrated system-on-a-chip (SoC). However, things are about to change as Google has partnered with Samsung to develop an in-house chipset to rival A14 Bionic and Snapdragon 888 in the market. The first-ever Google-designed chipset is called Whitechapel (codenamed GS101) and will launch with the Pixel 6 series this fall. So if you are interested to learn about Google's Whitechapel chip, you have come to the right place. We will discuss Whitechapel's specs, benchmarks, and how Google's upcoming chip compares to other mobile processors in this article.
Google's Whitechapel Chip: Detailed (June 2021)
Here, we have detailed everything about Google's Whitechapel Chip (GS101), from its CPU core design to GPU, AI, ML, Modem, 5G, and more. You can move to the desired section from the table below.
Of all the things, the raw horsepower of the CPU is what makes a chipset stand out. So naturally, people are curious about Google Whitechapel's CPU prowess.
To begin with, Google has designed the CPU in collaboration with Samsung. According to 9to5Google, the company is developing the GS101 chip (potentially being referred to as Google Silicon 101) in partnership with Samsung Semiconductor's SLSI division (System Large-scale Integration). This division is also responsible for developing Samsung's flagship-grade Exynos chips.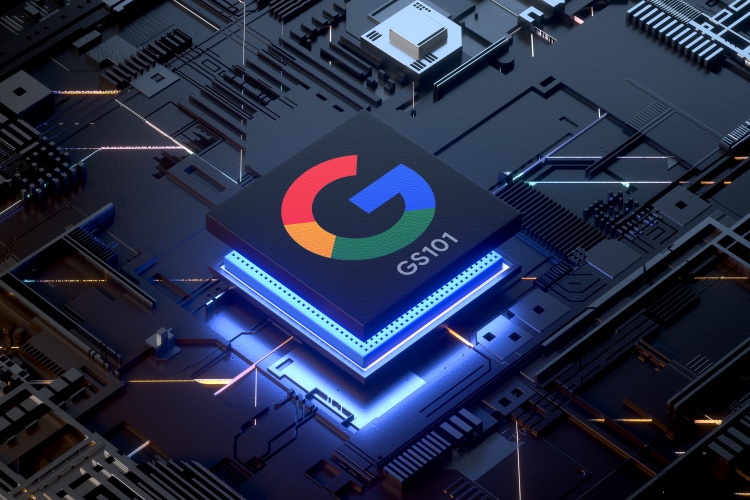 Google is using some of Samsung's IP (intellectual property) in SoC design to develop a 5nm chip in its foundry.  As for the speculated cores and numbers, it appears Google Whitechapel will feature an octa-core processor. It will include a single higher frequency A78 core, three A78 cores with reduced frequency, and four A55 cores for power-efficient tasks.
Do note there are speculations that Whitechapel will use Cortex-A77 or A76 cores, but Cortex-A78 has proven to be a high-performance core with better power efficiency. So it's unlikely that Google will opt for older A76 or A77 cores. Apart from that, the use of the powerful ARM Cortex-X1 core seems unlikely as well. Google seems to be trying to create a balance between high performance and battery efficiency with its first custom chipset.
The performance of Google Whitechapel will be in the mid-tier territory with better battery efficiency, as per recent leaks. Besides, recent leaks suggest that the Google Whitechapel chipset will be equivalent to the Snapdragon 870 in terms of CPU performance. You can check out how the Snapdragon 870 stacks up against last year's Snapdragon 865 and this year's flagship Snapdragon 888 chips right here. So the earlier assumption of it being a mid-tier chipset, identical to a Qualcomm 7-series processor, has been ruled out.
Well yes, Whitechapel is a 5nm chip with current performance on PVT units closer to SD870, they are not trying to match SD888. Google's focus is on ML & so the raw AI performance is matched to that of other leading mobile chips. Plus that Mali GPU is performing good under stress.

— Yogesh Brar (@heyitsyogesh) May 24, 2021
Sure, the GS101 chipset will not be as powerful as the latest Snapdragon 888 or Exynos 2100 SoCs. But it will be just a notch below, which is powerful enough for regular day-to-day usage and intensive gaming.
After the CPU cores, let's talk about Google Whitechapel's GPU. A recent report by XDA-Developers has confirmed that GS101 will feature the 14-core Mali-G78 GPU, which also powers the Samsung Galaxy S21 Ultra.
Clearly, in terms of GPU, Google is not holding back as the company plans to include a 120Hz AMOLED display in the Pixel 6 series. Other than that, Google is also looking to improve the overall gaming performance of its upcoming Pixel lineup.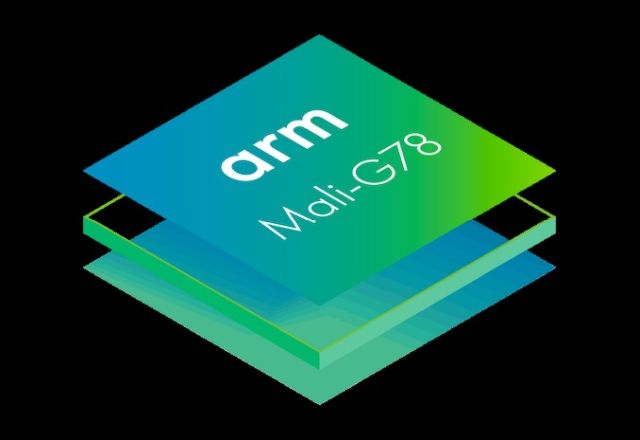 Notably, recent Mali GPUs have become quite powerful in comparison to earlier GPU releases. Particularly, the Mali-G78 GPU, which is based on ARM's 2nd-gen Valhall architecture, has seen a performance jump of 46% over the last-gen GPU. In tandem, the flagship Mali-G78 GPU has become a potential competitor to the Adreno 660 GPU, which is present on the flagship Snapdragon 888.
Talking about the benchmark numbers, the AnTuTu GPU score for the OnePlus 9 Pro (Adreno 660 GPU) is 308783 and the S21 Ultra 5G (Mali-G78) has a score of 281832, which is close. In the GFX Manhattan test, the OnePlus 9 Pro scores 119 whereas the S21 Ultra 5G goes up to 107. So yeah, we can expect the GPU benchmark scores of the first Google Whitechapel chip to be pretty similar to the Galaxy S21 Ultra.
By the way, the Mali-G78 GPU can include up to 28 cores, but Samsung has only employed 14 cores. We will have to wait and see if Google expands the core count for better graphics performance in GS101.
The modem is one area where things get a bit tricky. Reports suggest that the Google Whitechapel GS101 chip will feature Samsung's in-house 5G modem (codenamed Shannon). It supports both mmWave and sub-6GHz bands, and the download speeds can go up to 5.1Gbps.
However, some experts say Google will be forced to use Qualcomm's discrete X55 5G modem in the US market due to a patent-related agreement. For the rest of the market, it's certain that the Whitechapel chip will integrate the Shannon 5G modem on board.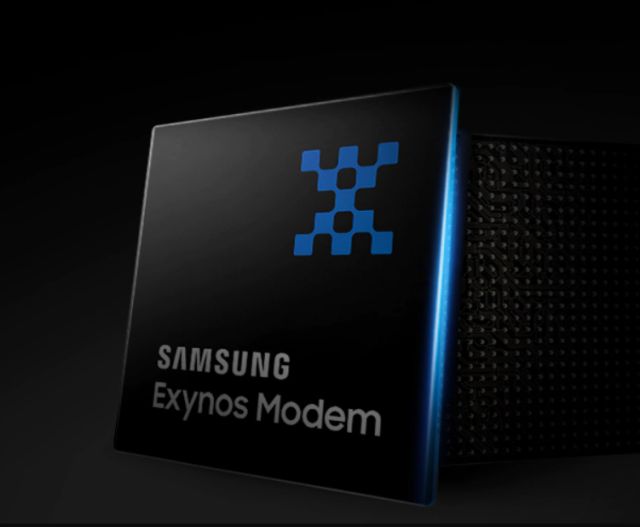 AI (artificial intelligence) & ML (machine learning) is the domain where Google excels, and it's one of the few companies that has utilized the massive AI and ML prowess that Qualcomm chips bring to the table. We already know that Qualcomm Snapdragon chips have the best AI and ML performance, and the SD888 can operate at a breakneck pace of 26 trillion operations per second (TOPS).
While Samsung's latest Exynos 2100 chipset can also scale the same number with its triple NPU, it seems the Google Whitechapel chipset will not boast the same capability. The rumors suggest that GS101 can only reach up to 5.7 TOPS, which is a quarter of what flagship Snapdragon or Exynos chips can perform.
Nevertheless, Google has always developed its own custom chips for neural and image processing. The Pixel Neural Core and Pixel Visual Core are the two Google-made chips developed with the help of Intel. Now, what we might see is that all of its custom chips will be integrated into the main chipset.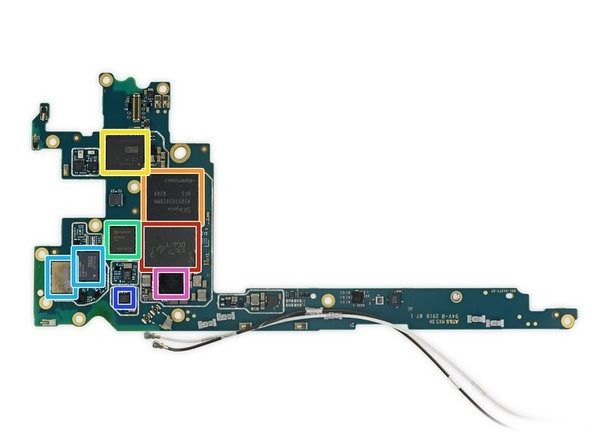 Other than that, on the security front, the Titan M security chip that's separately packed on Pixel phones will find its way onto the integrated SoC. Researchers have even found the mention of a new security chip (codenamed "Dauntless") concerning GS101. And it goes well beyond Android smartphones. Some leaks also suggest that Whitechapel and the Dauntless security chip will expand to Chromebooks, which is commendable.
It's amazing to see that all of Google's effort and experience in the custom chip design department over the past few years, be it Pixel Visual Core or Neural Processing Unit, is finally getting a unified platform. The Google Whitechapel chipset will be well-tuned to Google's requirements, and that's pretty exciting.
The Curious Case of Google Whitechapel GS101 and Exynos 1080 5G
If you look at the speculated specifications of Google Whitechapel and try to find an equivalent Samsung-made chi, then Exynos 1080 5G stands out uncannily.
The Exynos 1080 5G is not a flagship chip in terms of CPU horsepower, but other than that, it brings many top-notch features like Mali-G78 GPU, 5G modem, 5nm process, and more. Not to mention, the triple-cluster design of the CPU matches the Google Whitechapel GS101's speculated architecture. In addition, both the chipsets are built on the "Slider" platform developed by Samsung.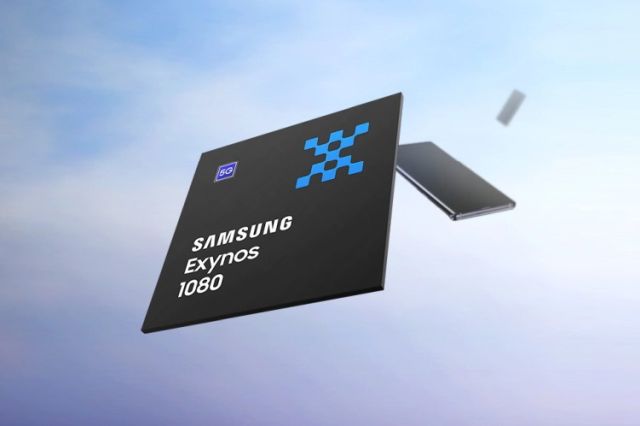 Moreover, the GeekBench multi-core score of Exynos 1080 is 3026 and Snapdragon 870 is 3564. With these benchmark numbers in mind, the assumption that Google Whitechapel's performance will be closer to Snapdragon 870 seems true.
I am not pressing that GS101 and Exynos 1080 are the same chip. But, if you look at the specs, they bear many similarities and we can't overlook that. We will have to wait till October to find out what Google is baking in Samsung's foundry.
Google Whitechapel: Specifications
Now that you have learned all about the upcoming Google-designed chipset, here's a quick roundup of its key specifications:
Process Technology
5nm EUV FinFET (Samsung)
CPU
octa-core
CPU cores
1x 2.8GHz Cortex-A78
3x 2.6GHz Cortex-A78
4x 2.0GHz Cortex-A55
(if it's similar to Exynos 1080)
GPU
14-core Mali-G78
AI & ML
in-house NPU, up to 5.7 TOPS
5G modem
Samsung's in-house 5G modem
OR
Snapdragon X55 5G modem
Additional chips
Titan M security chip (or Dauntless)
Pixel Visual Core
Pixel Neural Core
Display support
up to 120Hz Quad-HD+ panel
Why is Google Developing Its Own Silicon?
It's no secret that Google, a search and ad company, has shown interest in developing hardware for the past many years. More so, when Apple is killing the hardware game across all ecosystems. And since Google has entered the smartphone and many other hardware segments, it too wants to control all the bits and pieces, from software to hardware.
The main contention is longer updates for the Pixel lineup. Qualcomm only supports its board packages for three years, making it harder for Google to continue updating Pixel devices. With the in-house Whitechapel chipset, Google will be able to deliver up to five years of updates, on par with Apple iPhones. It's noteworthy that even Samsung has recently surpassed Google in terms of update timeline — 3 years of OS updates and 1 year of security updates. Keeping this in mind, it is only natural for Google to look for in-house chip development.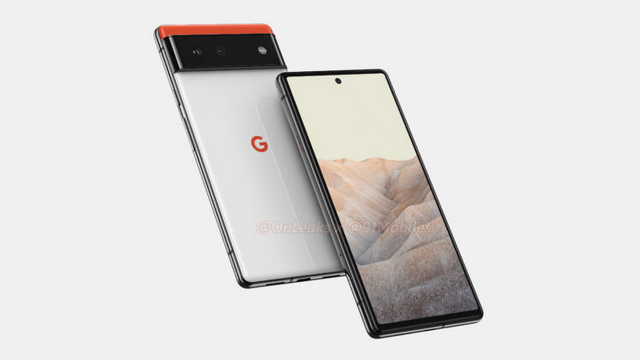 Google's Whitechapel GS101 Chip: Will This Spur a New Era of Pixel Smartphones?
Whether the new Whitechapel chip by Google will boost Pixel sales or not, we don't know yet. But it's certainly a great development. I think longer updates and optimized hardware will allow Google to bring more smart features and create an ideal alternative to iPhones in the Android segment. Anyway, that is all from us. But what do you think about the new Google Whitechapel chip? Let us know in the comment section below.