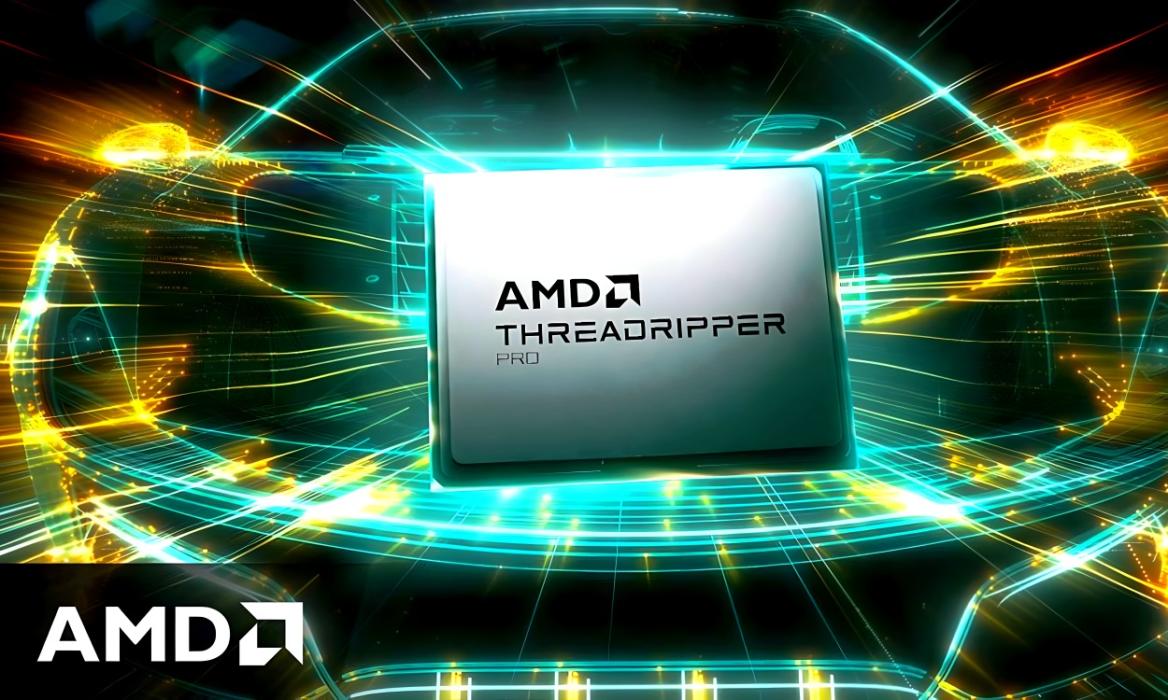 Advanced Micro Devices (AMD) has launched its Threadripper 7000 lineup of processors, aimed at providing all the performance required for high-end computing. The competing CPU by Team Blue (Intel Xeon) currently does not even come close to how powerful AMD's new Threadripper Pro 7995WX is. In a new benchmark scoring that shocked all of us, the AMD 7995WX has shattered the Cinebench R23 world record!
Ryzen Threadripper Pro 7995WX is built on a 5nm manufacturing process, with a max boost clock of 5.10GHz. The default TDP is 350W, but of course, the chip is unlocked for overclocking. It has a staggering 96 cores and 192 threads, being one of the flagship HEDT CPUs from AMD. With overclocking, many have broken the barrier and taken it way further.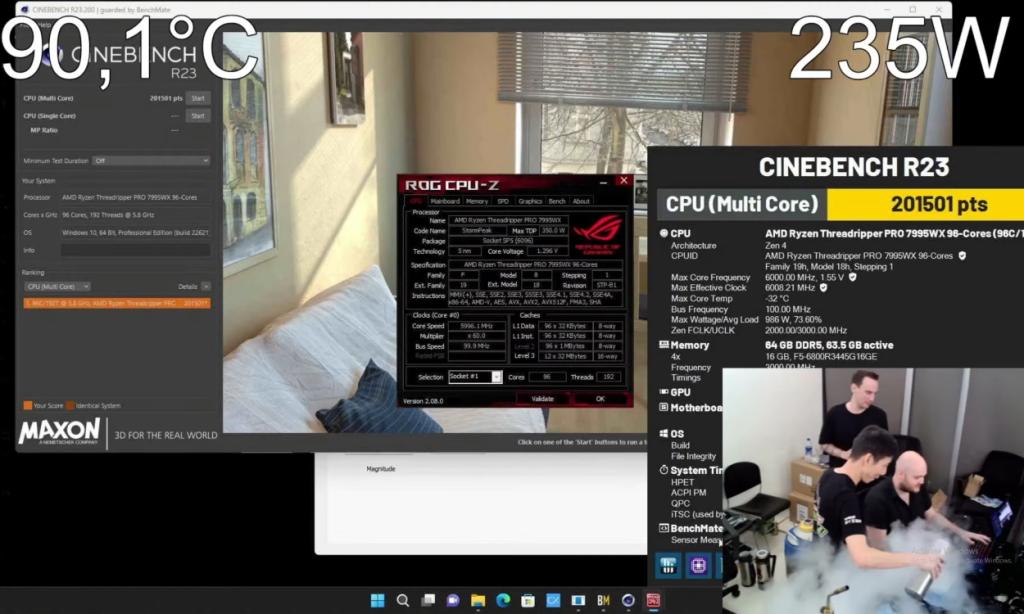 Today, Elmor Labs has shared their overclocking results with AMD's Ryzen Threadripper Pro 7995WX. The score they have achieved is 201,501 pts, and the benchmark was completed way too quickly. It was faster than anything I have ever witnessed. This also shows how puny Cinebench R23 becomes for the new Threadrippper 7000 high-end desktop CPU from AMD!
The world record has been broken for both the legacy Cinebench R23 and the latest Cinebench 2024 benchmark too. These are synthetic tests, and to give you an idea of how powerful the AMD Ryzen Threadripper Pro 7995WX is, it already achieves ~100K pts in the Cinebench R23 multi-core benchmarks (at its stock clocks).
This above score was facilitated with LN2 (liquid nitrogen) overclocking, in order to show the full potential of the chip. They were able to push it to 6.0 GHz, and the power consumption peaked at ~1600W. This is a truly amazing feat and shows how capable a desktop processor is available to consumers (albeit, very expensive).
In comparison to normal CPUs – the Intel Core i9-14900K, which we reviewed scored 38,571 pts in Cinebench R23. Of course, this result was below 300W. At AMD's press day for the Ryzen Threadripper 7000, they broke several world records using air & water cooling. Quasarzone shared the below image taken at AMD's event. It shows comparison results with previously held world records (as of October 10, 2023). The Intel Xeon W9 3495X is mentioned too, but everything was outperformed by the new Threadripper. A truly monstrous high-end desktop processor from AMD!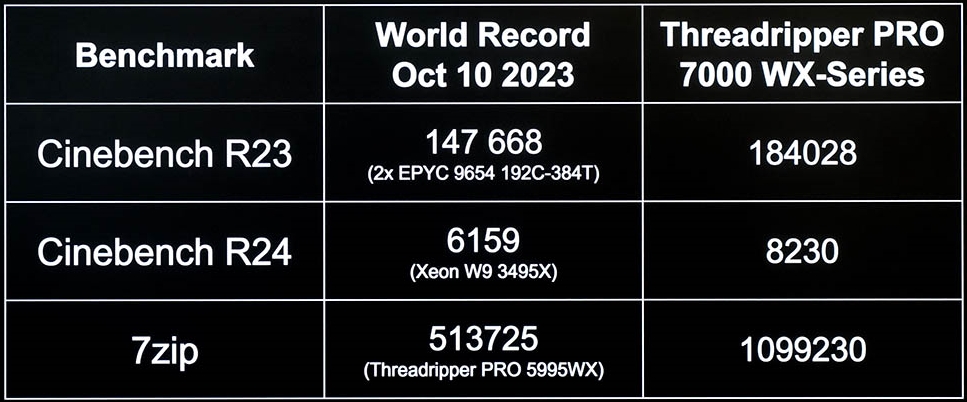 Do note that the comparison given by AMD is through overclocking as well, albeit with conventional high-end cooling solutions (air/water) and not liquid nitrogen. The Threadripper 7000 series is definitely impressive, and despite its cost, it will be popular among those who require the best performance no matter what.
Would you consider buying the AMD Ryzen Threadripper series? What are your thoughts on these scores and insane overclocking results done on the Threadripper Pro 7995WX? Let us know in the comments below.
---
Load More