The high-end gaming market is heating up once again as we see competition from both Nvidia and AMD. In a debut working with Dell, AMD has launched its brand new RX 7900M, which is now the fastest-ever mobile GPU to be developed by the company. To be included in high-performance gaming laptops, the RX 7900M just might challenge the RTX 4080. Let's explore the features & specs of this new AMD Radeon RX 7900M GPU for gaming laptops and see how it fares against the RTX 4080 laptop GPU!
AMD Launches Its Fastest-Ever RX 7900M Laptop GPU: Details
Announced in a press release, the AMD Radeon RX 7900M is the company's fastest AMD Radeon laptop graphics ever developed. The GPU is based on the RDNA 3 architecture-based graphics card built from the ground up to provide high-end graphics performance to future gaming laptops. The RX 7900M is based on the Navi 31 processor, so it is the first laptop GPU based on a chipset design (made up of several small components). GPUs built on a chipset design offer many advantages over monolithic design. According to AMD, the RDNA 3 architecture delivers 'next-generation performance' and 'leadership performance per watt.'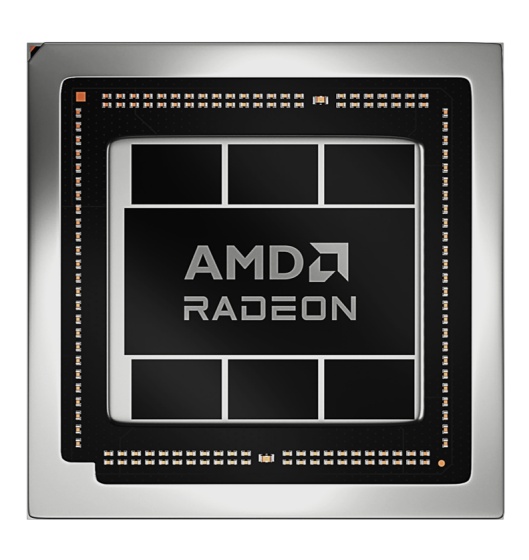 AMD has teamed up with Dell to make the Alienware m18 the first one to take benefit and be labeled as the 'ultimate AMD Advantage laptop.' The new gaming laptop leverages the Ryzen 9 7945HX processor coupled with the newly unveiled RX 7900M GPU. AMD offers this new laptop GPU with 16GB GDDR6 VRAM and up to 180W, giving gamers a high video memory capacity and wattage that they will appreciate. Nvidia's RTX 4080 (laptop GPU) comes with 12GB GDDR6 VRAM capacity, so without getting into the performance numbers, it's already one-upping the competition thanks to the RX 7900M's 33% higher VRAM capacity.
AMD says this GPU is perfect for 1440p & beyond for the latest games. According to the company, a performance comparison between the Nvidia RTX 4080 & AMD Radeon RX 7900M mobile GPUs reveals that AMD's chip is 7% faster on average in selective games. This included Far Cry 6 & Doom Eternal, with ray-tracing enabled. However, the RTX 4080 is faster in other titles and probably has better RT performance overall as compared to the AMD counterpart.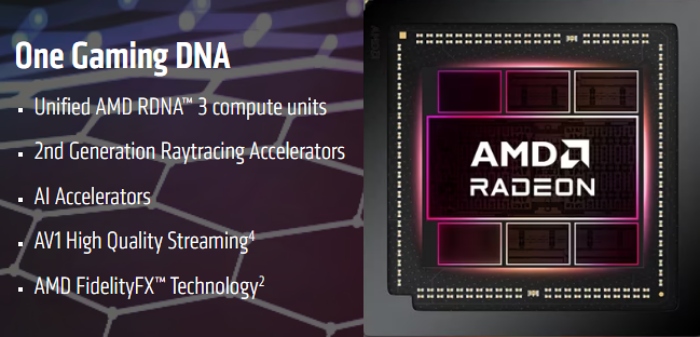 It will be interesting to see more performance comparisons once the new RX 7900M GPU makes its way to people. Speaking of RTX 4080 vs RX 7900M, looks like both these chips will offer competitive performance levels. We have compared the relevant specifications below of both these Nvidia & AMD GPUs:
| Laptop GPU Model | VRAM Capacity | Boost Clock | Memory Interface | Total Graphics Power (TGP) |
| --- | --- | --- | --- | --- |
| AMD Radeon RX 7900M | 16 GB GDDR6 | 2090 MHz | 256-bit | Up to 180W (Configurable) |
| Nvidia GeForce RTX 4080 | 12 GB GDDR6 | 1665 MHz | 192-bit | Up to 150W (Configurable) |
RTX 4080 vs RX 7900M Specs Comparision
Speaking of other specifications, the AMD Radeon RX 7900M graphics card has 72 compute units, 64MB of infinity cache, and AV1 Codec support for high-quality game streaming. It is built on the the RDNA 3 architecture that brings features dedicated AI acceleration hardware and second-gen ray-tracing technology.
RX 7900M Laptop GPU in Alienware M18: Pricing & Availability
The Alienware m18 gaming laptop has many configurable CPU & GPU options that go up to a Ryzen 9 7945HX processor when speaking of the AMD models. You can select the RX 7900M 16GB GDDR6 graphics card for the GPU. This configuration costs $2,799 in the US and can be bought here via the official Dell website.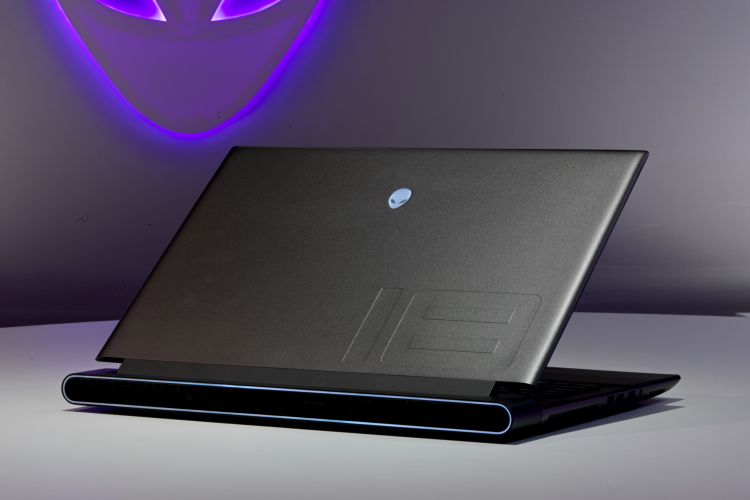 So, what are your thoughts on the new RX 7900M mobile GPU and the Alienware m18 that is the first one to use this graphics chip? Let us know in the comments below.
Featured Image Courtesy: AMD
---
Load More