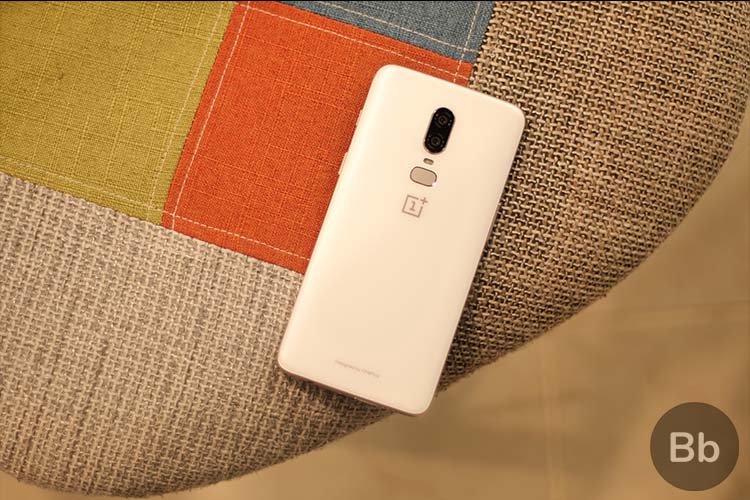 OnePlus is launching its next smartphone, the OnePlus 6T, later this month. This means the OnePlus 6, which is less than five months old, is about to lose its 'flagship' status very soon. So, I thought now would be a great time to revisit the OnePlus 6, and see how it is holding up against the new iPhones and the Galaxy(s) of this world.
Well, I've been using the OnePlus 6 as my daily driver since it got the Android Pie update last month, and I think the OnePlus 6 is arguably one of the best smartphones you can buy right now, having also been a great smartphone before the latest Pie update.
If you watched our OnePlus 6 review video, you'd already know that it is a great smartphone that truly deserved all the hype it got back in the day (not that far back).
Well, if you ask me now, honestly, I'd say that not a lot has changed since we posted that video. In fact, if anything, the OnePlus 6 has gotten better with the Android Pie-based OxygenOS 9 update.
It's All About That Speed
The OnePlus 6, running on the latest software version, just glides through anything and everything you throw at it. Be it gaming, multitasking or just casual web browsing, you can count on the OnePlus 6 to perform at all times. I am not going to fill up the page by talking specs, but I will say that the OnePlus 6 feels just as fresh as it did the day I took it out of the box.
Coming from a Galaxy S8, I certainly noticed the difference in performance with almost everything I did. In fact, I still can't get over how fast the Face Unlock on the OnePlus 6 is. Yes, it may not be as secure as Samsung's Iris or "Intelligent Scan" unlock option, but I feel it is good enough for most users.
Also, it would be foolish of me to not mention Dash Charging while discussing speed. I simply love the fact that I can plug the phone for a few minutes and get enough juice to last me through a party or a short road trip.
Overall I'd say that the OnePlus 6 is a beast of a phone when it comes to performance. So, unless OnePlus decides to slow down the OnePlus 6 by pushing an evil software update as Apple did, you won't have any issues with the OnePlus 6 for at least a year or two more, if not longer.
The OnePlus 6 Still feels just as fresh as it did When It Launched Earlier This Year.
The OnePlus 6 also has a great set of optics that are capable of capturing some good photos. I am not going to spend too much time talking about it mainly because it hasn't changed a lot since we posted our camera review. So, here are some more recent samples shots –
Best-Looking OnePlus Smartphone?
Usually, when we are a few months into a smartphone's refresh cycle, they start looking dated in comparison to other new devices out there. The Pixel 2, in my opinion, is a great example of this. It wasn't the best looking device when it came out, and I'd say it hasn't aged really that well, to be honest.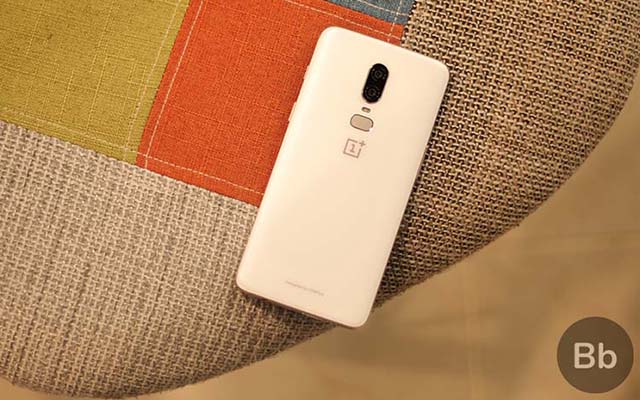 The OnePlus 6, on the other hand, is a looker. I wasn't a huge fan of OnePlus 5 or 5T's design, but I think OnePlus really stepped up its game with the OnePlus 6's design.
Just look at the "Silk White" variant of the OnePlus 6, which I've been using (and loving) for the last few weeks. Yes, it has a notch on the display, but so does almost every other smartphone out there. So, I guess that's just something that you'll have to get used to if you haven't already.
The OnePlus 6 Looks Just As Premium As Any Other Phone To Come After It.
OnePlus 6: Still Got That Thing
I know it hasn't been that long since the OnePlus 6 was launched, but I think it is just too good to be replaced by a successor. Unless you really want that under-display fingerprint scanner, and you the hate the notch from the bottom of your heart, I am not sure if it will worth picking up a OnePlus 6T over the OnePlus 6, which, by the way, will be available for just Rs. 29,000 during the Amazon Great Indian Sale this week.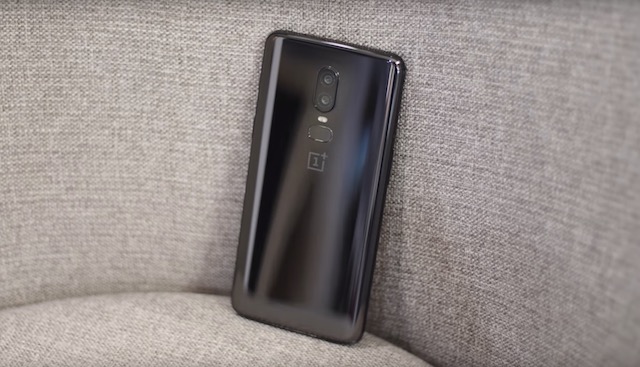 There's no way to tell if OnePlus will continue to refresh its flagship phone every six months, but the OnePlus 6 is still a great smartphone. It has a great design and it performs exceptionally well, thanks to the Snapdragon 845 SoC and OxygenOS 9 update. Not to mention, the OnePlus 6 also has a headphone jack, which is something that the OnePlus 6T will not have.
But that's not to say that I am not excited about the upcoming flagship. The OnePlus 6 was a big step in the right direction for the company, and I can't wait to see what it plans to do with the OnePlus 6T and every other smartphone in the future.
Get the discounted OnePlus 6 on Amazon.in from October 10 (Rs 29,999)
---
Load More