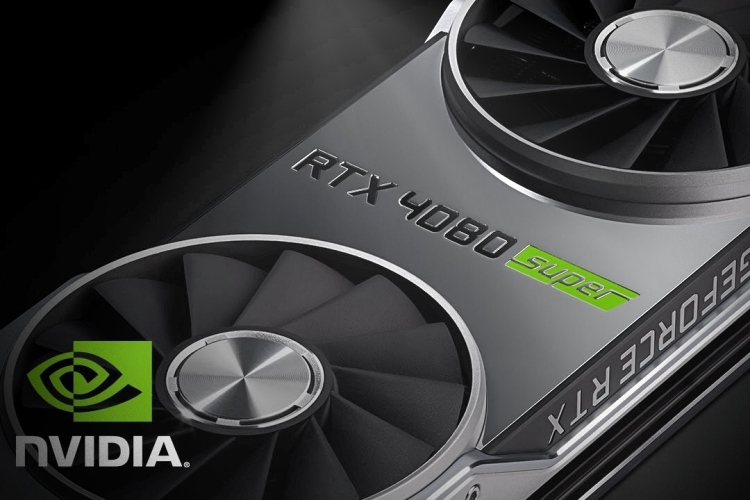 Change just might be on the horizon! NVIDIA's RTX 4080, RTX 4070, and RTX 4070 Ti graphics cards just might be getting more upgrades after all. According to some information that has been churning up in the rumor mill, we have multiple reasons to believe that Nvidia is planning to release more RTX 40 Series graphics cards under the long-gone 'Super' branding. Here is what the graphics card leaks say regarding Nvidia's rumored RTX 4080 & 4070 GPUs getting a 'Super' refresh variant!
Nvidia Reportedly Planning To Launch 'Super' Variant Of RTX 40 Series GPUs
The rumor comes from a hardware leaker on X known as Hongxing2020. The new update he shared talks about three particular graphics cards from the Nvidia RTX 40 Series lineup, and he's clearly hinting at these specific GPUs getting a refreshed 'Super' variant soon. These include the likes of 4080, 4070, and 4070 Ti.
Talking about the expected specifications, we can only speculate for now. The RTX 40 Series graphics card lineup by Nvidia could see any of the following upgrades when their 'Super' variants launch: increased VRAM capacity, higher clock speeds, increased memory bandwidth, and a higher TGP (total graphics power).
| Graphics Card | Specifications |
| --- | --- |
| RTX 4070 Super | 12GB GDDR6X |
| RTX 4080 Super | 20GB GDDR6X |
| RTX 4070 Ti Super | 16GB GDDR6X |
Speculated specifications of RTX 4080 Super, 4070 Super, and 4070 Ti Super graphics cards
Sadly, no date was mentioned in this leak, so we can't say for sure when these above-rumored RTX 40 Series Super graphics cards will come out. We did previously cover rumors of an RTX 4080 Super or 4080 Ti coming in 2024, so we could see these Super graphics cards launch in the upcoming year.
Take the Leak with a Grain of Salt
There are a few reasons to believe this rumor might not be true, though. Let's explore that perspective: Nvidia has previously used the 'Super' on the RTX 20 Series. Supposedly, the company also canceled the 'Super' branding for the RTX 30 Series. Nvidia has never put the 'Ti' suffix in tandem with the 'Super' suffix, so the likelihood of an upcoming Nvidia graphics card being called 'RTX 4070 Ti Super' is quite low. It could be a surprising development, but the model name ends up sounding weird.
Still, we are in the early stage of RTX 40 Series 'Refresh' variant graphics card leaks. Nvidia could launch new 'Ti' suffix variants, change up the VRAM capacity, or launch new RTX 40 Series GPUs with the 'Super' branding, as the leaker mentions. In any case, there is a long time to wait before the RTX 50 Series makes its debut. We will keep you updated whenever Nvidia releases any graphics cards, so stay tuned!
What are your thoughts on the rumored 'RTX Super graphics cards that Nvidia might launch? Will you be buying the RTX 4080 Super if it comes out? Let us know in the comments below.
Featured Image: Creative Visualization by Mohit Singh/Beebom
---
Load More