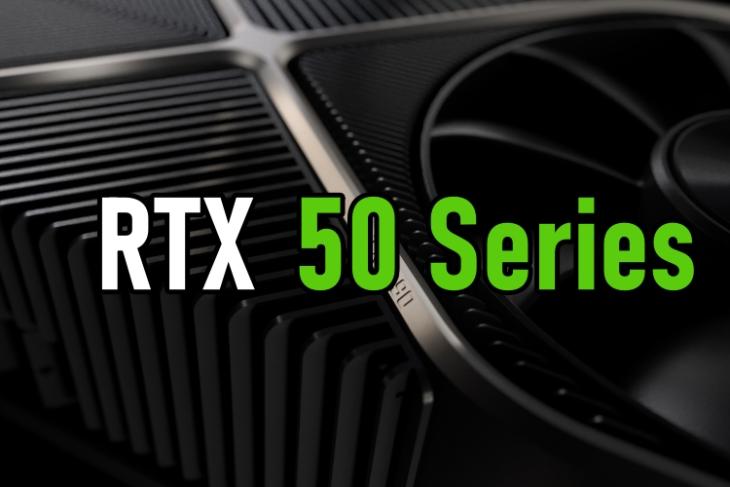 The upcoming RTX 50 series GPUs from Nvidia are a hot topic in the hardware industry right now. The latest leak reveals 5 variants, along with the new architecture that would be used for next-gen GPUs. These GPUs will cater to different types of users across the lineup, such as enthusiasts or entry-level price points, and become successors of the existing Ada Lovelace architecture used in RTX 40 Series GPUs. That said, here are all the details you need to know about the upcoming RTX 5000-series graphics cards.
Nvidia RTX 50 Series Variants Leaked
A forum post on Chiphell.com by a leaker initially discussed what the next generation of GPUs would entail. The renowned hardware site Videocardz then contacted a reputed Nvidia leaker kopite7kimi, who confirmed that the forum post leak is true. They also provided the publication with an SKU list of upcoming Nvidia RTX 50 Series GPUs, as detailed below.
| Variant | Classification |
| --- | --- |
| GB207 | Entry Level / Budget |
| GB206 | Mainstream |
| GB205 | High-end |
| GB203 | Enthusiast |
| GB202 | Ultra Enthusiast |
The RTX 4090 is based on the AD102 graphics processor, which uses the Ada Lovelace architecture. Similarly, the leaked variants above are arranged from the entry-level to the ultra-enthusiast segment accordingly. One of the key takeaways from this leak is a missing GB204 part, suggesting that Nvidia is planning a change in the naming pattern.
Previously, kopite7kimi also leaked the memory interface of Ada-Next (successor to RTX 40 series, also rumored to be called Blackwell) citing that he has confirmed with multiple sources that it will have a 512-bit memory interface.
When Will Nvidia RTX 50 Series Be Released?
What do we know about the release date of RTX 50 Series GPUs? Usually, NVIDIA follows a 24-month cycle for new GPU releases. But, this time around, the leaked timeline suggests a 2025 release date for RTX 5090 and other new graphics cards. This leak comes from HardwareLuxx.de, who shared a roadmap shared between NVIDIA & MLCommons during a briefing. You can have a look at this below, where Ada Lovelace-Next is clearly intended for a 2025 release.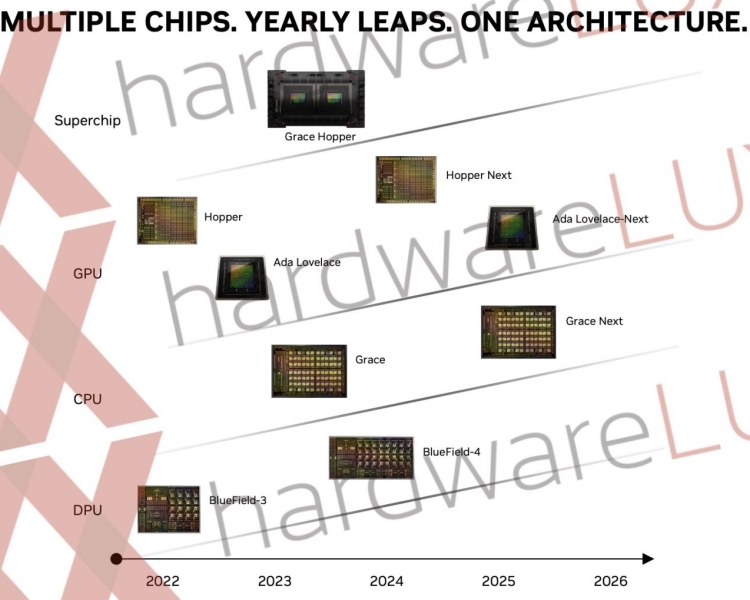 By the way, if you missed it above, Ada Lovelace-Next is rumored to be called Blackwell, which the leaked variant codenames mentioned in the table above. These few leaks we have so far on the upcoming RTX 50 Series GPUs are definitely exciting. You can read out RTX 4060 Ti (8GB variant) review here, to know our thoughts on their upper mid-range offering. What are your expectations from the next GPU lineup? Let us know in the comments below.