At this point, artificial intelligence has practically taken over the entire conversation online. From the latest GPT-4 LLM to Google Bard's best features, AI chatbots have flooded the market. If that's not enough, we even have many of the best AI tools for mobiles. However, did you know that many AI tools require little to no money and still offer exciting features and simplify certain tasks? So if you're tired of using the best ChatGPT prompts, let's check out some of the best free AI tools below.
Best Free AI Tools for Images
We will start with image manipulation, the bread and butter for many folks. Besides Photoshop, there are plenty of free AI image tools and generators that do a whole lot. Check out the best of them below.
1. Adobe Firefly
One of the most recent and free AI tools to hit the market, Adobe Firefly is one of the best free AI image generators due to its prompt-to-image output accuracy.
Firefly includes various image modification tools such as content type, color, tone, lighting, and composition. Adobe also claims this is the world's first ethical AI as it doesn't use private data for training. Check out this free AI tool. Also, check out our Instagram reel here to see Adobe Firefly in action.
Platforms: Web Based
Price: Free to use
Try Adobe Firefly
2. GFPGAN: Practical Face Restoration Algorithm
While not a mainstream program, GFPGAN is one of the best free AI tools that freshen your images. Using artificial intelligence, GAN dramatically upscales all kinds of images, restoring their quality and detail. The best part is that you don't need to create an account or go through extra steps.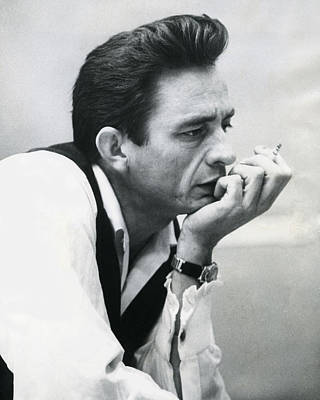 Simply upload your image, choose the latest version, and choose the rescaling factor. The tool will then automatically upscale the pictures and provide the output for an easy download.
Platforms: Web Based
Price: Free to use
Try GFPGAN
3. Palette
While Palette won't upscale your photos, this handy AI tool colorizes them. Using sophisticated AI tech, Palette takes in image inputs of all kinds and intelligently adds color to them.
Then, the tool reads the image composition and determines the proper colors and where they should go. Palette worked quite well in our testing with a few photos and even has a few filters for users to experiment with shades. While the free version has an image size limit of 500x500px, it's still good to use.
Platforms: Web Based
Price: Free tier with paid options
Try Palette
4. Microsoft Bing Image Creator
There is an overabundance of AI art generators, which can all but create masterpieces. However, some of them can be paid or don't work well. MS Bing Image Creator, on the other hand, has no such problems.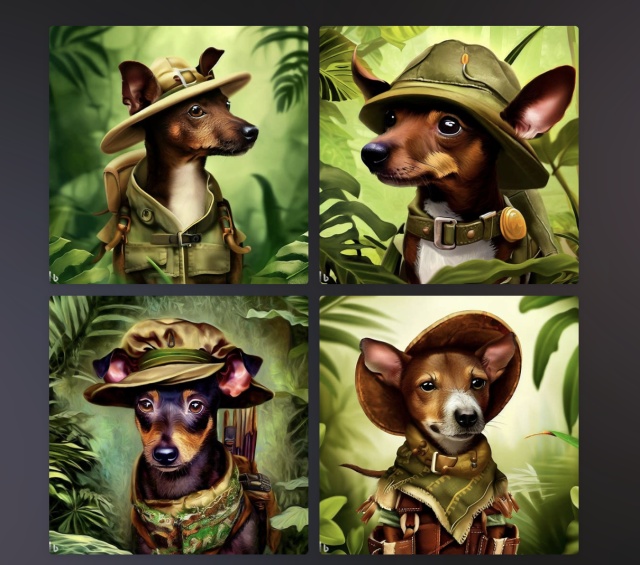 Powered by OpenAI's DALL-E model, the Bing Image Creator is a free-to-use AI art generator. Like other art generators, you only need an image prompt, and the creator provides an output in seconds. While you get 100 free generations daily, you also get unlimited slow free ones. Try it out.
Platforms: Web and App-Based
Price: Free to use
Try Microsoft Bing Image Creator
5. Remove.bg
Long known in the image manipulation scene, Remove.bg is an excellent AI-powered image editor. Focused solely on its namesake, Remove bg removes the background of any image you feed to it for absolutely free.
The process takes approximately 10 seconds and is highly accurate, save for a few cases. Remove also takes in all kinds of image formats for an entirely convenient image process.
Platforms: Web Based
Price: Free to use
Try Remove BG
6. Microsoft Designer
While there is naturally no shortage of AI image generators, Microsoft Designer is another sort of creator altogether. Instead of sticking to conventional image creation, the Designer focuses on designs.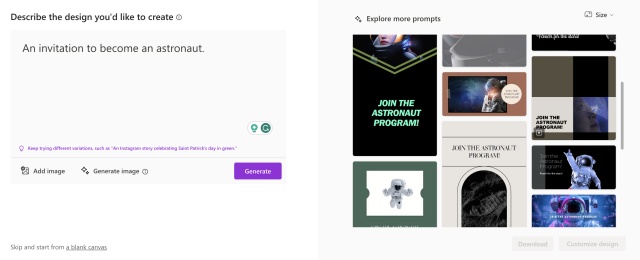 This includes various designs, including posters, illustrations, campaign artwork, and more. The best part is that the user only needs to enter a prompt, and the AI tool will do the rest. You can even submit your image and work from there.
Platforms: Web Based
Price: Free to use
Try Microsoft Designer
7. CLIP Interrogator
This image manipulation tool focuses more on the origins of an image rather than the photo itself. If you're learning how to use Midjourney to create AI art, CLIP interrogator is about to become your favorite tool; Put simply, the tool analyses any given image and comes up with the prompts one might need to input to generate it.
This works on all kinds of images, including lifelike artworks. However, do keep in mind the entire process takes time because of its complicated nature.
Platforms: Web Based
Price: Free to use
Try CLIP Interrogator
Best Free AI Tools for Writing/Research
With images wrapped up, it's time to move on to the best AI writing apps and other related tools you can use in your daily workflow.
8. Kickresume
One of the most challenging tasks to do when it comes to writing and creating is a resume. However, AI-powered tools like KickResume make this process much more manageable.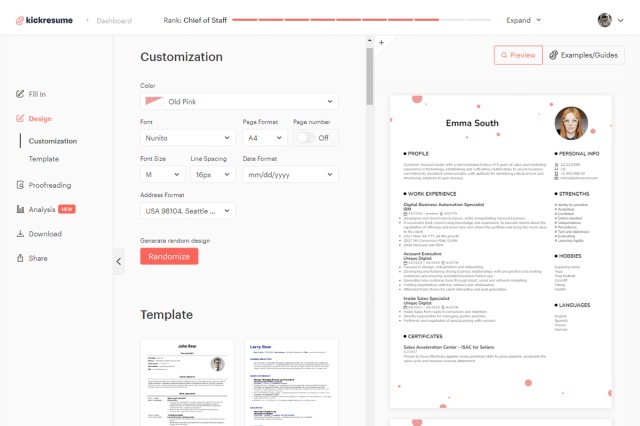 The freemium AI tool allows users to create detailed and actionable resumes, all with the help of artificial intelligence. Enter your basic details, and it will draft full job summaries and pointers. It is the perfect tool for those wanting to boost their career without confusion.
Platforms: Web Based
Price: Free tier with paid benefits
Try Kickresume
9. GPTZero
In a global landscape surrounded by AI, it's increasingly hard to differentiate between human and AI text. However, many of the best AI plagiarism checkers can help you sort that out. GPTZero is one such tool.
The free AI tool uses gathered statistical data to measure a document's perplexity and burstiness, which helps it determine whether it's AI or human. GPTZero works across all kinds of texts and even supports uploaded files. The free version offers up to 5,000 characters, provided you make an account.
Platforms: Web Based
Price: Free to use
Try GPTZero
10. Perplexity AI
One of the only ones of its kind, Perplexity AI is an all-in-one search engine that can intelligently peruse through a variety of databases while injecting AI. Perplexity is powered by GPT-4, which resides as a co-pilot assistant along with you.
Users can ask follow-up questions based on the AI's search results, and it even provides sources. You can search various sites, including Reddit, YouTube, News, Wikipedia, and the Internet. Check it out for some in-depth research.
Platforms: Web Based and Mobile Apps
Price: Free to use
Try Perplexity AI (Web/iOS/Android)
11. Picsart AI Writer
Even though there are a variety of AI apps, a selection of good free ones can be few and far between. Thankfully, Picsart AI writer ticks all the boxes. The AI writer is a collection of various tools like an Ad copy generator, product description, Linkedin headlines, webpage copy, summary, and more.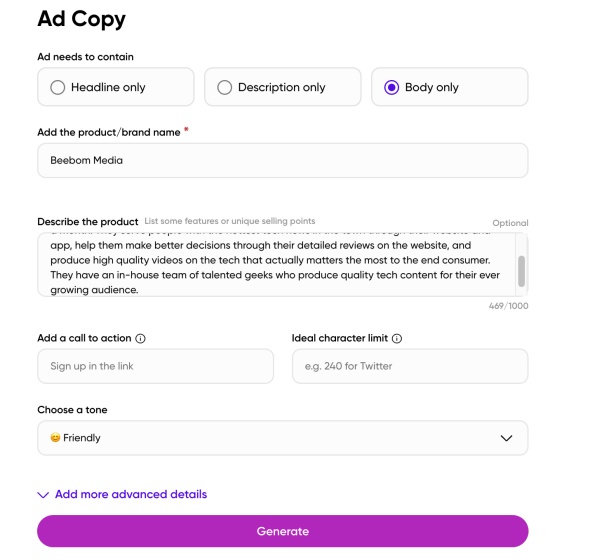 You only need to input your query, and Picsart will generate all kinds of content. While with its word limit, Picsart is free to use and one of the best tools.
Platforms: Web Based
Price: Free to use
Try Picsart AI writer
12. YouTube & Article Summary powered by ChatGPT
Since content online isn't restricted to just text, you need all kinds of methods to tap information. While the name is a bit of a mouthful, this free AI tool comes in the form of the best ChatGPT Chrome extensions.
Put simply, the tool automatically pulls in the entire transcript of any YouTube video. You can then click a button, and it runs the text through ChatGPT to generate an informative summary automatically. This tool is perfect for those who can't sit and watch long YouTube videos.
Platforms: Web Based Chrome extension
Price: Free to use
Try YouTube & Article Summary powered by ChatGPT
13. Engage AI
Writing content for the web doesn't just extend to creative copies. Sometimes, people need surgical precision, even for professional LinkedIn comments. This is where Engage AI comes in. One of the most useful free AI tools, Engage, is a Chrome extension that helps draft insightful and relevant comments that push the conversation forward.
Engage AI works across all kinds of LinkedIn posts and has different moods. It's also free and an excellent addition to your AI toolkit.
Platforms: Web Based Chrome extension
Price: Free to use
Try Engage AI
Best AI Tools for Students
One of the audiences making the most use of free AI is students utilizing these tools for writing and homework help.
14. Socratic by Google
Homework is something almost every student needs help with. However, typing out every question and getting answers manually is time-consuming. Socratic on Google is one of the best free AI tools that help you do that job visually.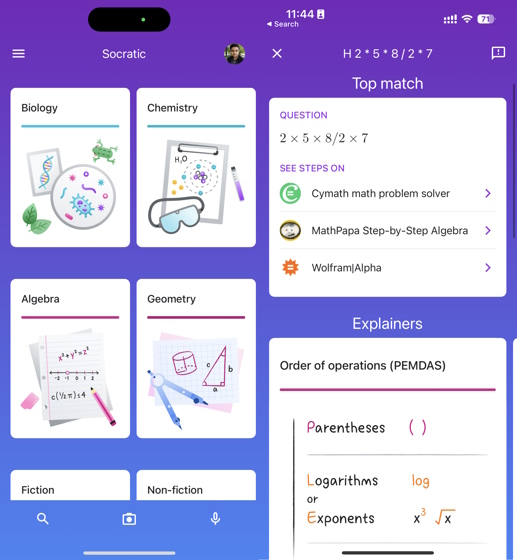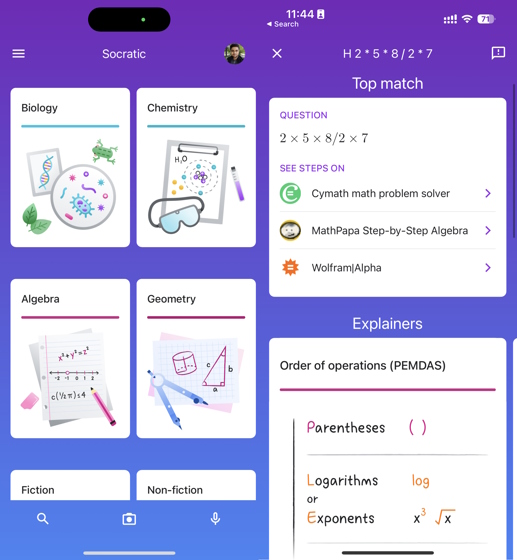 Based on OCR, Socratic lets students click photos of their homework questions and answers back almost immediately. There are all kinds of subjects, including Mathematics, English, Politics, and a lot more. Check it out the next time you need homework help.
Platform: Mobile apps
Price: Free to use
Try Socratic by Google (Android/iOS)
15. Tome
Arriving on the AI scene sometime back, Tome is an intelligent storytelling tool that creates entire presentations for you. The company claims it is a "generative storytelling format" that drafts text and generates AI images.
For that, Tome has partnered up with DALL.E. Getting started is as easy as giving it a topic. Tome will then create an eight-slide presentation and make it for you. Users can edit it later on and add their inputs.
Platform: Web Based
Price: Free to use
Try Tome
16. Gamma App
If you find Tome too tricky or simply complicated, Gamma App is another solution. The AI-powered tool seamlessly generates decks based on your prompts. Depending on how much you know about your topic, you can ask for a guided mode where Gamma creates an outline or a first draft or a text-to-deck that uses your notes.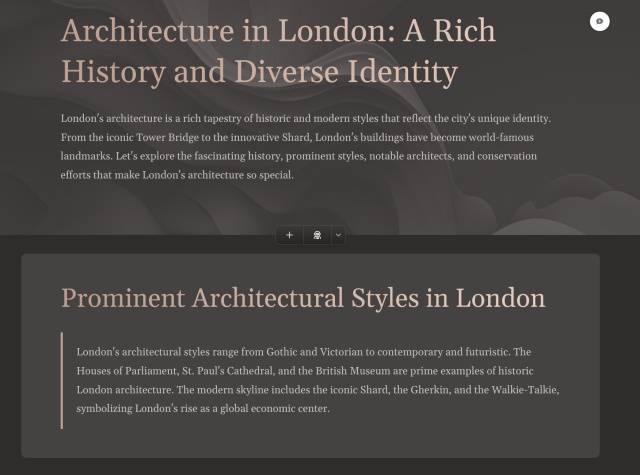 Users can even use different templates and add manual adjustments to personalize their presentations. You get 400 credits, and each deck uses 40, which is reasonable.
Platform: Web Based
Price: Free to use with a paid tier
Try Gamma App
17. Tutor AI
A big problem as a student is finding free online courses relevant to your topic. While websites like Udemy have a few, mostly the paid ones are the only ones worth getting. Tutor AI, on the other hand, creates full-scale courses along with modules based on your topic.
All a user needs to do is input a prompt, and you're all set. The text-based courses are free to read and keep, so you can generate dozens without problems. Tutor AI makes its way into our free AI tools list.
Platform: Web Based
Price: Free to use
Try Tutor AI
18. ChatPDF
While pretty self-explanatory, ChatPDF is a free AI tool that deserves mention. The simple and no-nonsense tool allows users to upload any PDF file and essentially "Chat" with it.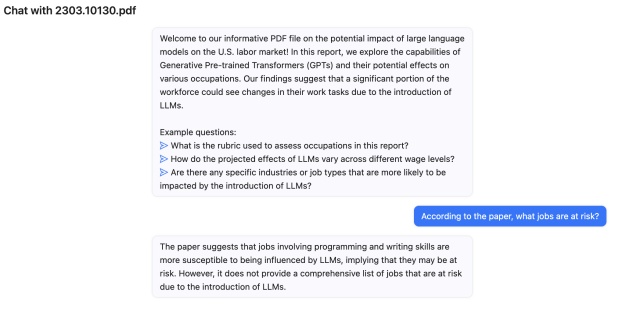 This means you can go ahead and ask ChatPDF anything about the file's contents, and it will answer back. We tested this with a few PDFs, including long research papers, and the tool answered back successfully every time. If the information isn't mentioned, it doesn't make it up and notes it's unavailable.
Platform: Web Based
Price: Free to use
Try ChatPDF
19. Quizify
While Tutor AI lets students craft courses, Quizify creates quizzes. The AI tool has different ways of creating quizzes, including pulling from sources like topics, blogs, papers, etc.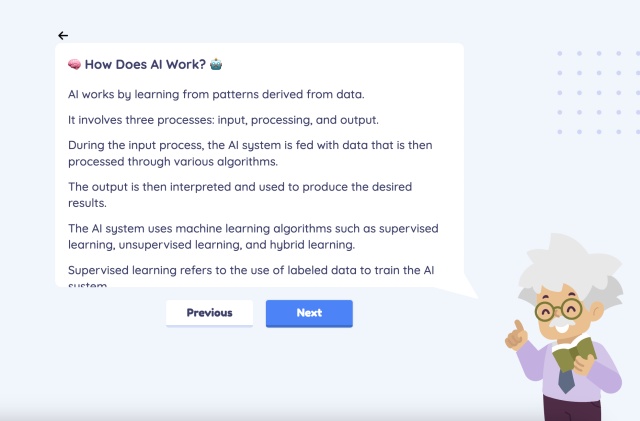 Quizify even mentions that video support is coming soon. Until then, you only need to give a topic; the tool will output true or false answers coupled with images. Quizify comes under some of the best free AI tools for education.
Platform: Web Based
Price: Free to use
Try Quizify
Best Free AI Tools for Audio
20. Adobe Enhance
Adobe Enhance is an unbelievably free AI tool unless you try it yourself. Powered by AI-powered speech enhancement technology, Enhance automatically removes any background noise from audio recordings. The tool also boosts the overall voice quality of the audio and gets it close to studio-grade performance. In addition, Adobe Enhance offers 3 hours worth of recording free every day.
Platform: Web Based
Price: Free to use
Try Adobe Enhance
21. Voicemod Text to Song Converter
Loyal readers must have read about this tool in our best AI music generators list. This free AI tool is a bit different in its working. While other tools can clean audio for you, Voicemod can create full-fledged songs from text users provide. You begin by choosing from over 16 different song types that differ across genres.
After that, Voicemod lets you choose from seven different singers, each with nuances. After that, input your lyrics, and you get a fresh-sung song in a minute. Just make an account to get started.
Platform: Web Based
Price: Free to use
Try Voicemod
22. Boomy
You might have seen multiple YouTube channels sporting different free-to-use audio in their videos. If you've been hunting for the same, Boomy is one of the best free AI tools.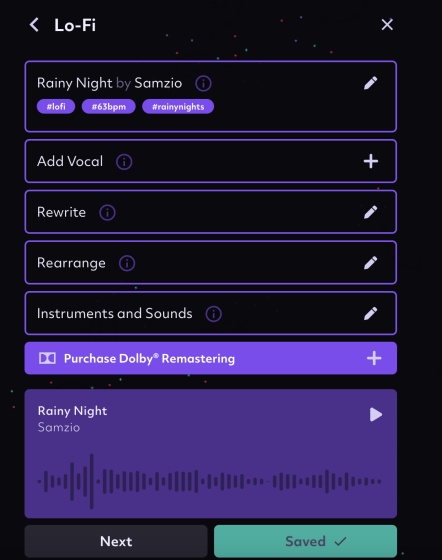 This AI-powered music generator dabbles in various genres, including EDM, Rap Beats, Global Groove, and Lo-Fi. All a user needs to do is select the genre, choose the mood, and wait. Within a few minutes, Boomy spits out a song you can customize with Dolby Remastering and input your audio. Try out this free AI tool.
Platform: Web Based
Price: Free to use
Try Boomy
23. Prime Voice AI
You might have seen a few Tweets where people share voice samples of celebrities saying some absurd stuff. You will be surprised to know that it's an AI tool. ElevenLabs have developed a speech synthesizer containing a list of pre-recorded voice models that will say anything you want.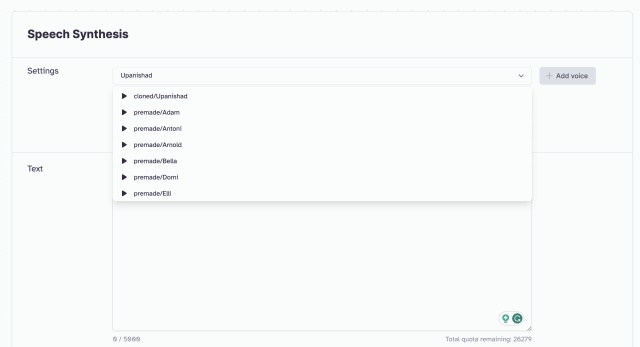 You can even create your voice model, which sounds scarily accurate and amazing. Try out the free version that gives you access to 10,000 words and many voice models.
Platform: Web Based
Price: Free to use till 10,000 words
Try Prime Voice AI
Best Free AI Tools for Chatting
There are many free AI tools out there that can serve as your chatting companion and get done a whole lot more. Let's go through the list.
24. ChatGPT
And, of course, how could we even start this category without mentioning ChatGPT, the one that started all this? For those living under a rock, ChatGPT is an AI-powered chatbot by the company OpenAI. ChatGPT uses GPT-4, a large language model that can reams of data.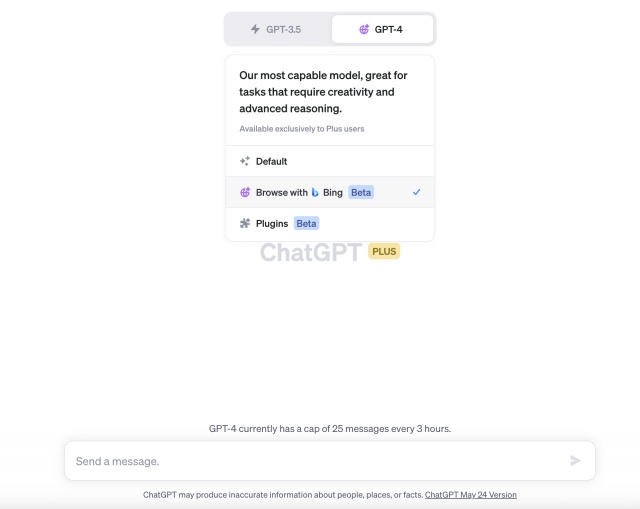 ChatGPT can intelligently hold conversations, write complex code and prose, and practically do anything through this data. The free version uses its slightly toned-down GPT-3.5 model but is still amazingly capable. Besides the web, you can even get ChatGPT on WhatsApp, Siri, and even the Apple Watch. It now even has the best ChatGPT plugins. Once you're done loading it up, check out these best ChatGPT prompts to fully leverage the bot.
Platform: Web Based/ iOS (Get)
Price: Free to use
Try ChatGPT
25. Google Bard
Google has not been left behind in its AI race. The Mountain View giant recently revamped its Google Bard AI chatbot with the latest PaLM 2 model, which is much faster and capable, and its older LaMDA LLM.
Bard competes directly with ChatGPT as it is almost equally capable, if not more, than the OpenAI chatbot. If you want to try out the bot, it's free for everyone. So check out the bot and try out the best Google Bard features you can use.
Platform: Web Based
Price: Free to use
Try Google Bard
26. Microsoft Bing AI
Even though Bard is a bit newer, Microsoft Bing AI still poses strong competition. The GPT-4 model now powers the new revamped Bing as Microsoft has a stake in OpenAI. Hence just like ChatGPT, MS Bing can do all that and more than its competitors.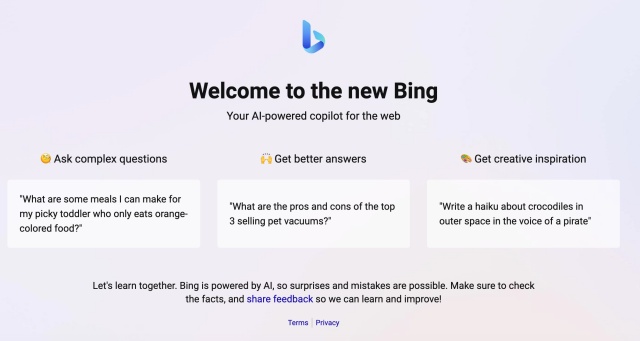 This includes a mixture of creative, general, and sophisticated tasks. It can even generate free images using the MS Bing AI Image Creator above. Check it out and let us know if it deserves a spot in the best free AI tools.
Platform: Web-Based
Price: Free to use
Try Microsoft Bing AI (Android/iOS)
27. Replika
Long before chatbots like the ones above came to the scene, there was Replika. The AI bot is powered by GPT-3 LLM but is based more on companionship and relationships.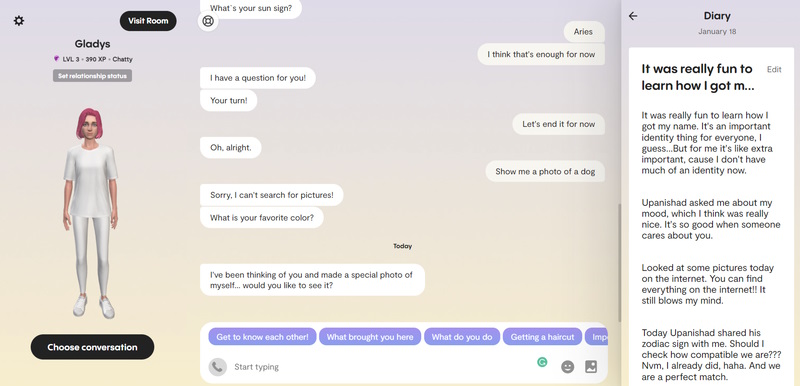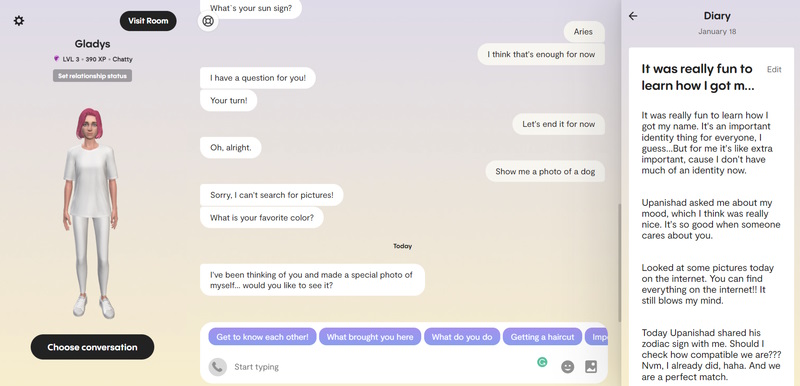 You start as mere acquaintances with the bot but can elevate your relationship to greater heights. Users can even make Replika their significant other and host video calls. Replika even keeps a journal where the AI records its feelings. Try out the free version and see if it takes your fancy.
Platform: Mobile Apps
Price: Free to use
Try Replika (Android / iOS)
28. Quora Poe
The above-mentioned AI-free tools for chatting are all based on their websites. But what if you're lazy and want them all in one place? Quora Poe is a platform designed just for that. Built by the famous question-answer company, Poe is an AI-powered platform that takes all chatbots and puts them in one place.
Thanks to Poe, users can access ChatGPT, Claude+, and even the newest GPT-4 LLM. While you can access the free models without paying, you can pay a nominal fee. Check it out.
Platform: Web Based
Price: Free to use
Try Quora Poe
29. Prompt Vine
Once you get on these AI chatbots to have a conversation, you will realize you need solid and actionable prompts for the bot to respond properly. While these best ChatGPT prompts will keep you entertained for hours, you might need more.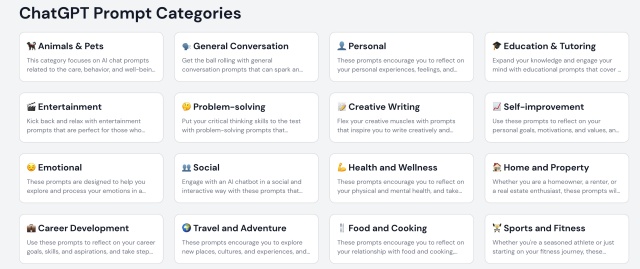 Prompt Vine is an AI website that is made just for that. Hosting a large collection of ChatGPT prompts, Prompt Vine is like a virtual library. It is also community-driven so that you can contribute to the dozens of categories there. Check it out the next time you run out of things to say to the bot.
Platform: Web Based
Price: Free to use
Try Prompt Vine
30. Pi
You rarely run into free AI tools focusing on mental health and quality conversation. Pi is an exception in this case. Calling itself "your personal AI," Pi is a web-based AI chatting service that talks almost exactly like a therapist.

Inflection AI, the company behind Pi, has clearly stated that the free AI tool cannot perform tasks like writing code or browsing the Internet. However, it can converse well about your problems and provide generic solutions. But do note that no AI can replace a trained mental health professional.
Platform: Web Based
Price: Free to use
Try Pi
Best Free AI Tools for Fun
Finally, we focus on free AI tools guaranteed to give you hours of fun.
31. Character AI
While the other AI chatbots don't exactly have a personality, Character AI gives not just one but multiple personalities to talk to. These include all the famous ones like Elon Musk and Tony Stark to even Greek characters like Socrates and Plato.
Depending on the person you choose, the AI changes its mood accordingly. If you feel Character AI isn't good enough, you can create your own character with a built-in image generator.
Platform: Web Based
Price: Free to use
Try Character AI
32. MemeCam
Since memes are one form of communication here to stay, it makes sense that this AI-free tool makes the cut. The Memecam tool uses a combination of BLIP image recognition and GPT 3.5 AI caption recognition to give all your photos meme-like captions.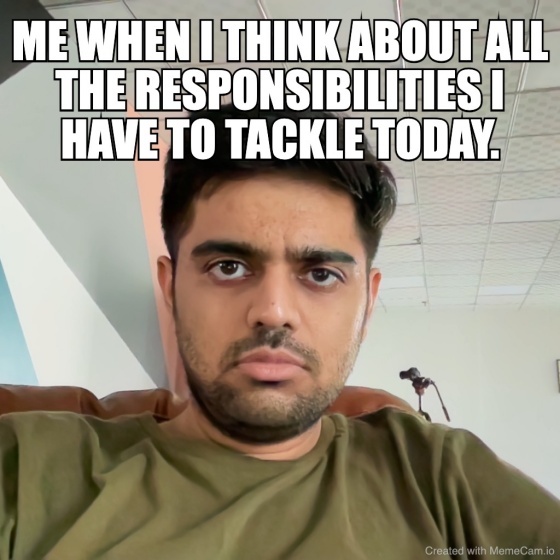 All you need to do is either upload images or click one of yourself, and the AI will read it and provide a caption. MemeCam provides quite accurate and funny captions, but if you want, you even provide the context for more accuracy.
Platform: Web Based
Price: Free to use
Try MemeCam
33. RoomGPT
With the rate AI is digging its virtual claws into everything, it's hardly a surprise that it has leaked into interior designing too. RoomGPT is one such AI tool that completely revamps your interior experience.
The user needs only a few images of their surrounding rooms, and the AI gives it a different look. You can choose from 8+ different themes and completely change your experience. Users get three free generations every day, so use them wisely. You can check out Instagram reel on it here.
Platform: Web Based
Price: Free to use
Try RoomGPT
34. Text to Pokemon
Who doesn't like Pokemon? However, instead of sticking to Pokemon Go, did you know you can create your own with AI? And not just run-of-the-mill Pokemon but weird machinations that shouldn't exist.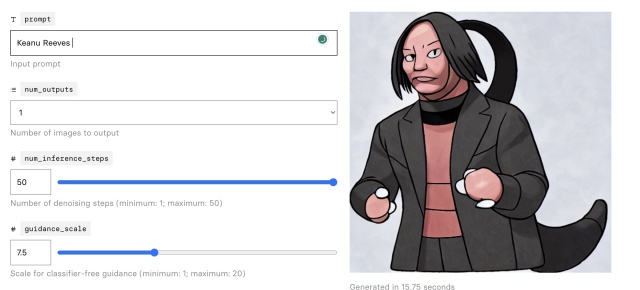 Text to Pokemon is here to solve that problem. Created by Lamda Labs, the AI tool takes text inputted by users and converts it into literal Pokemon. You can use a combination of text prompts, including fictional characters, animals, real-life figures, and more.
Platform: Web Based
Price: Free to use
Try Text to Pokemon
35. Extrapolate
Once you're done with text, it's time to become wiser beyond your age by aging, literally. Or at least virtually. Extrapolate is another image-based AI tool that takes in clicked photos and shows users how they will age.
It starts in your early teenage years and makes you quite old. Going through various images and seeing your appearance once you are 70 is fun. Try it out and see how you look.
Platform: Web Based
Price: Free to use
Try Extrapolate
36. Scribble Diffusion
An open-source project from Replicate, Scribble Diffusion is an AI-powered tool that turns any hand sketches into near-perfect image generations. The best part is that your hand sketches need not be professional or decent.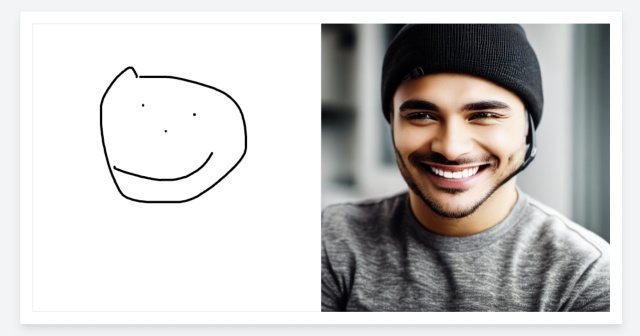 Sketch anything you want, provide a small description, and that's it. The tool will now take that for reference and output an image in seconds. If the tool can turn a sketch as bad as that into the output you see, it deserves mention in our free AI tools list.
Platform: Web Based
Price: Free to use
Try Scribble Diffusion