Putting an end to months of rumors, Apple has announced its spring event titled " Peek Performance" which is set to be held on March 8, 2022. Going by leaks, the Cupertino giant is likely to launch multiple all-new products. From a more efficient M2 chip to the long-awaited iPhone SE 3, Apple is planning to set the tone for the rest of the year with notable announcements. If you are curious to take a sneak peek into what the spring event has got in store, here is everything you can expect from Apple's "Peek Performance" spring event.
Apple Spring Event 2022: All You Need to Know
While WWDC and iPhone events (which take place in summer and fall respectively) are usually the highly anticipated events from Apple, the spring event has showcased some major launches in recent times. Being usually Apple's first event of a year, it allows the tech giant to bridge the gap between flagship announcements and also offer up quick updates regarding the performance of its products. Will this event be on the same line?
iPhone SE 3
Rumors about iPhone SE 3 aka Apple's budget smartphone have been going on for quite some time. However, the recent leaks have almost confirmed that the launch of the budget-friendly iPhone is just around the corner. So, what sort of features will this phone come with?
Design & Display
If you were expecting iPhone SE 3 to finally come with an all-screen design with a trimmed notch, you may be disappointed to know that Apple's budget iPhone will continue to look age-old. Yeah, you heard it right; the blast from the past continues to be relevant even in 2022.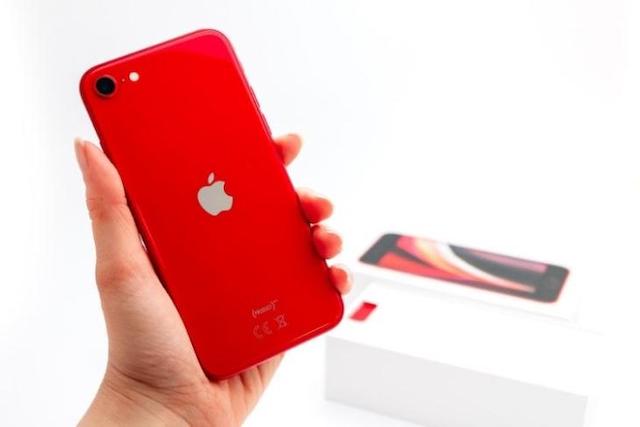 In terms of design and display, iPhone SE 2022 will have a striking similarity with iPhone SE 2022. That means the smartphone will continue to have thick bezels at the top and bottom complete with the Touch ID button. With a 4.7" inch display, the device will sport a compact profile – as always.
While some wild reports have suggested that Apple will launch the device as iPhone SE Plus with a larger 5.7-6.1-inch, I would recommend you take them with a pinch of salt.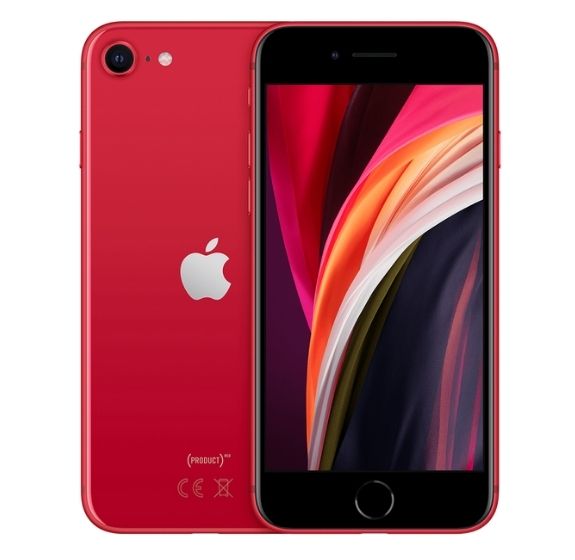 A15 Processor
Probably the biggest highlight of the iPhone SE 3 is the powerful A15 chip- the same brain that powers the iPhone 13 Series. Equipped with the fastest processor, the smartphone will stand out in the budget category.
5G Connectivity
Another major highlight of the iPhone SE 3 will be the 5G. Apple will pitch the smartphone as the most affordable 5G phone in the market. Even though the latest iteration of cellular is yet to go global, Apple wants to cash in on every opportunity to highlight its budget smartphone.
Storage, RAM, and Battery
iPhone SE 3 will come in three storage variants such as 64GB, 128GB, and 256GB. The device may include 4GB RAM and come with the same 1,821mAh battery. Though the device could see a significant bump in the battery capacity if the rumored "SE Plus" becomes a reality.
Release Date and Price
Apple will unveil iPhone SE 3 at the Peek Performance March 8 spring event and kickstart the preorder right away. The Cupertino giant is reportedly slashing the price of S3, making it available for just $300 (starting price) in the US. If that happens to be the case, the new budget iPhone could make a lot of heads turn. No wonder "The slashed price" might even be branded as the most selling aspect of the phone.
What Makes iPhone SE 3 a Worthy Upgrade?
In a very crowded world inundated by smartphones with a modern-looking design and display even in the budget category, iPhone SE 3 looks quite odd, with almost a decade-old design. Yeah, I'm counting the days from iPhone 6 (2014) that doesn't look any different from SE 2.
However, what makes it a compelling proposition is the ability to deliver top-notch performance both in terms of speed and camera efficiency. Pair that with the 5-6 years of iOS updates as well as affordable pricing and SE 3 becomes a solid contender for budget-minded customers.
If you are someone who doesn't necessarily need to be on the bleeding edge of technology and require a smartphone that can check off most essential boxes including pocket-friendly design, reliable performance, and more than decent cameras without costing an arm and a leg, SE 3 may be your preferred choice.
iPad Air 5
For the folks who are looking for premium iPads without having to pay the flagship-level price, the forthcoming iPad Air 5 could be a better pick. Even though it is slated to be just a spec bump.
Design & Display
Apple is not expected to make any design changes to the next-generation iPad Air. That means the iPad Air 5 will sport a 10-9-inch nearly edge-to-edge LED-backlit multi-touch display with IPS technology. And the top button will work as the Touch ID sensor. As for the enclosure, it will be made from 100% recycled aluminum.
Rear Camera
In terms of optics, the iPad Air 5 will feature a 12MP wide camera with minor improvements. The ultra-wide camera and the LiDAR Scanner will continue to be exclusive to the pro variants.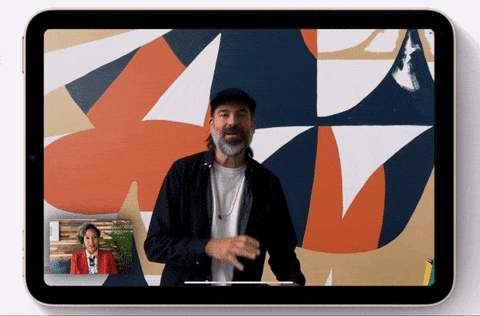 Updated FaceTime Camera
The iPad Air 2022 will come with a new FaceTime camera with the support for Center Stage. For those unaware, Apple showcased Center Stage as one of the biggest highlights of its flagship iPads. This camera feature is designed to keep you in a frame even as you move around the room.
A15 Bionic Chip
iPad Air 5 will come with the latest A15 bionic chip which will improve both performance and battery life. Touted to be up to 50% faster than the leading competition, A15 is more conducive for video streaming, high-octane gaming, and other intensive tasks.
5G Connectivity
Just like iPhone SE 3, iPad Air 5 will also be 5G compatible, which will put it in the same league as iPad Pro 12.9-inch 5, iPad Pro 11-inch 3, and iPad mini 6.
Storage, RAM, and Battery
Considering the fact that iPad Air 5 will be a minor upgrade over the predecessor, we expect most other features to remain the same. Hence, the new iPad Air will most likely come in two storage variants such as 64GB and 256GB. The device will have 4GB RAM and feature a 7606mAh battery. Even in terms of colors, it will match the predecessor by being available in silver, space gray, rose gold, green, and sky blue.
Release Date and Price
After being unveiled at the much-awaited Peek Performance event, iPad Air 5 will be available for preorder straightaway. As far as pricing is concerned, Apple will play it safe by keeping it unchanged – $599.
Should You Upgrade to iPad Air 5?
If you already own iPad Air 4, upgrading to Air 5 may not be a great move as there is not much difference between the two models. However, if you are planning to upgrade from older models like iPad Air 3 or the budget iPad, it would be a big jump.
To find out how well iPad Air 5 stacks up against the likes of iPad mini 6 and iPad Pro 11-inch 3, we will present a detailed comparison once the device launches on March 8. So, stay tuned in for that.
All-New 13-inch MacBook Pro
An updated version of the 13-inch MacBook Pro is also on the cards. While the notebook will look similar to the current 13-inch model, it will pack upgraded innards. It will be introduced as a lower-end variant of the 14-inch and 16-inch MacBook Pro models that feature M1 Pro and M1 Max chips.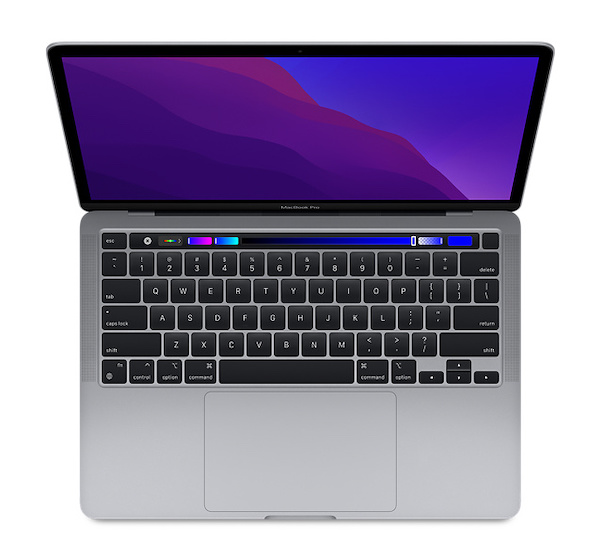 M2 Chip
Another major announcement that looks certain to grace Apple's Peek Performance spring event is the "M2" chip, the successor to the M1 chip. No prizes for guessing, the M2 chip will boast better speed and be more capable of handling power-intensive tasks. Not to mention, it will also improve the battery life.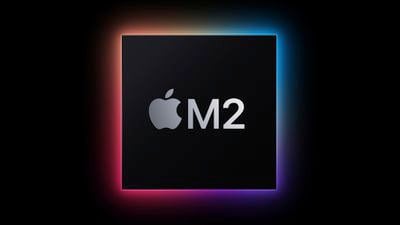 According to reports, the M2 chip will be available in 9 and 10-core as compared to the 7 and 8-core GPU options available with the M1 chip. If that happens to be the case, it wouldn't be wrong to expect a significant jump in performance from the next generation of M-Series chip. On this very note, it would be interesting to see how well M2 fares when compared with M1 Pro and M1 Max.
Expected to come with the new 13-inch MacBook Pro, M2 is billed as the highlight of the entry-level MacBook Pro.
Higher-End Version of Mac mini
2022 may be a huge year for Mac mini as Apple is gearing up to launch a higher-end version. The Cupertino giant is said to overhaul the design of the new Mac mini. With M1 Pro and M1 Max Apple silicon chips, it will have plenty of horsepower. Needless to say, the all-new Mac mini will replace the current Intel Mac mini options; which might just be the final nail in the coffin of the Apple and Intel association.

How to Watch Apple's March 8 Peek Performance Spring Event
Apple will stream the Peek Performance March 8 event on its website and in the Apple TV app. Besides, you can also catch it up through Apple's official YouTube channel. To ensure you don't miss out on it, make sure to set a reminder. You can also watch the event on this page via the embedded video stream.
The event will kick off at 10: 00 a.m Pacific Time at the Steve Jobs Theater on the Apple Park campus in Cupertino, California. Due to the pandemic, the event will remain a digital-only gathering.
Note: For viewers in India, the event will be streaming at 11:30pm IST on March 8.
What are You Most Excited About in Apple's Peek Performance Event?
There you go! So, that's everything you should know about Apple's first event of 2022. Personally, I'm more excited for the new Mac mini. With an overhauled design and the M1 Pro/M1 Max, it's got the specs to steal the limelight at the spring event. Unless iPhone SE 3 comes at a jaw-dropping price of $300, I think the Mac mini 2022 may walk away with the spotlight. What do you think? Do share your thoughts in the comments below and the announcement you are more excited about.