On the morning of Sept. 7, my wife and I sat together to watch Apple unveil its 2016 flagship: the iPhone 7 (starting at $649) and iPhone 7 Plus. We live-streamed the event on my Macbook, and as Apple lifted off veil after veil from its latest and greatest iPhone, it was my wife — who isn't a geek or the gadget lover that I am — who was more excited for the iPhone than I was. That's the kind of device that Apple revealed on Sept. 7 — a device that will turn heads, and it sure did.
Despite the controversy surrounding the removal of the headphone jack and the apprehension towards the same design aesthetic carrying over for the third year in row, the latest flagship from Apple flew off the shelves, so much so that after the initial production batch sold out, the wait time for getting your hands on a new iPhone 7 or iPhone 7 Plus was close to a month (unless you paid premium buck over unofficial channels like eBay). What this made clear, however, was that the iPhone 7 is here and it's here to stay, so we might as well take a look at what all the fuss is about.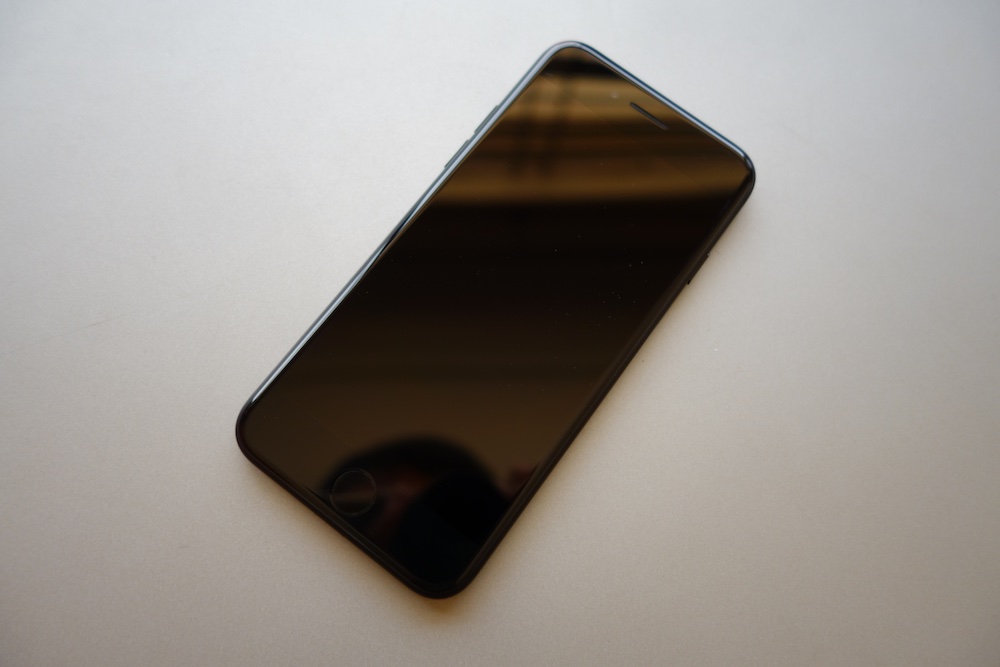 The idea behind this review is to look at the iPhone 7 from a general user perspective. Sure, there are several others out there that go into a lot more depth, from benchmarking the device to critiquing pretty much each and every component and then some, but to an average user, does that really matter? The answer, most of the time, is a resounding no, so our approach will be to make the demystification of the iPhone 7 as simple and straightforward as possible.
We'd also clarify up front that this is a review of the iPhone 7 and not iOS 10, which the latest iPhone ships with out of the box and which is running on a vast majority of older iPhones as well. Therefore, while we will talk about some features on the iPhone 7 that tie into iOS 10, we'll largely skip over those parts that have to do with the iOS and not the device itself. Oh, and this is not really a review of the iPhone 7 Plus, either, but we'll point out where these two share similarities.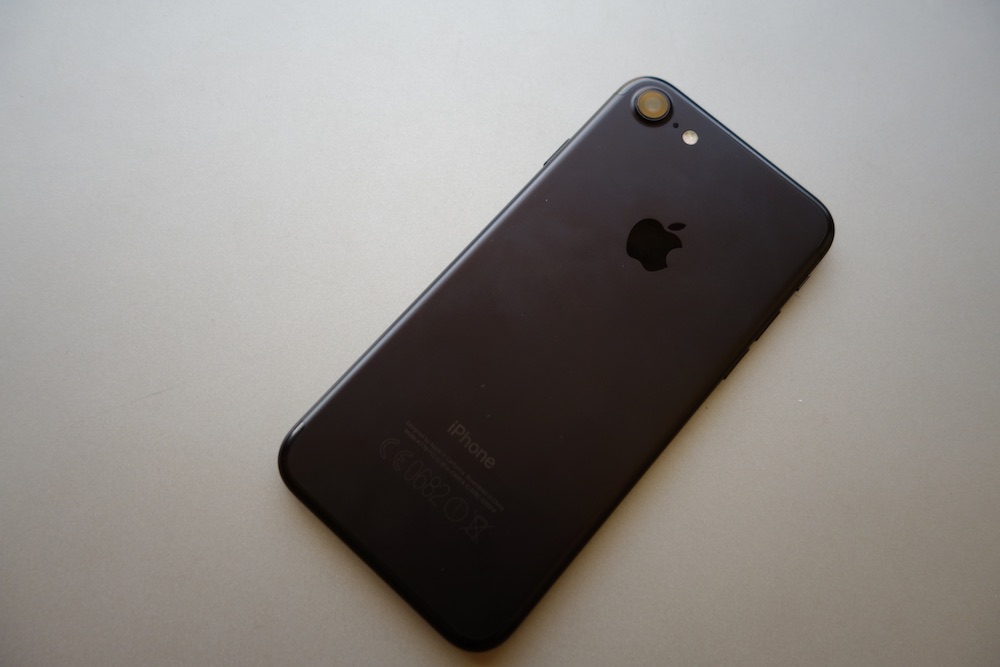 In the Box
The iPhone's retail packaging has pretty much been a standard affair for many years now, and this year is no exception. Inside the box of the iPhone 7, you get the device itself, the 1A Apple charger along with the lightning cable, the lightning EarPods and a small lightning-to-analog audio adapter. The latter two are especially important considering that this is the first time Apple is shipping in box EarPods that come with a lightning connector instead of the traditional 3.5 mm earphones. And that, naturally, has to do with the fact that there is no analog audio jack on the iPhone 7 or the iPhone 7 Plus. Apple, in a display of "courage," got rid of this antiquated feature, but we'll talk about it later.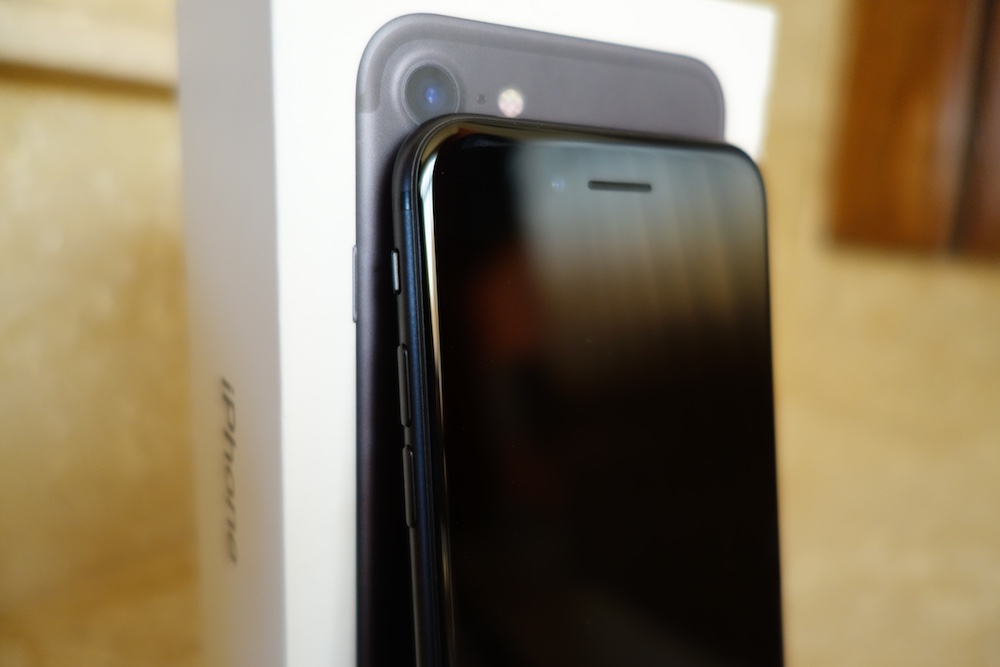 The lightning-to-analog adapter is small and frankly, easy to misplace, but should you want to continue using your existing headphones with the device, it's going to come in handy. The adapter itself is really small and well-made, so the only concern I have for it is the fear of losing the dongle. It's nevertheless nice that Apple decided to bundle it with the box and not force users to buy this adapter separately.
Build & Design
The build and design of the new iPhone is where the controversy starts right off the bat. First, the design is almost identical to last year's iPhone 6s, which was identical to the year before's iPhone 6. And that is what consumers are not really happy about. It's the third year in a row that Apple has carried the same design schema, and that doesn't bode well for innovation enthusiasts.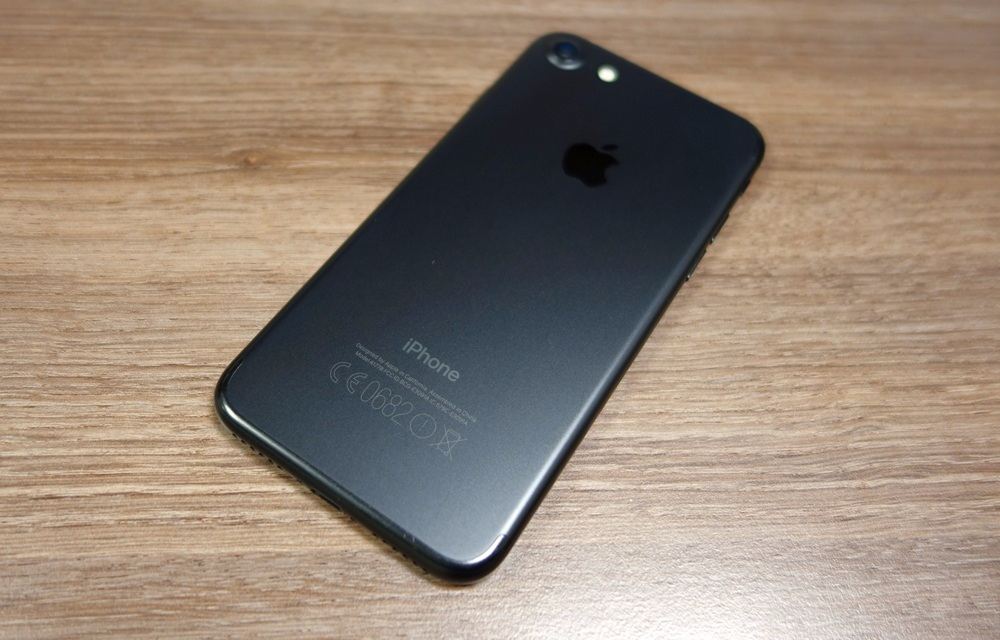 However, there might be a good reason for this odd choice. Next year, the iPhone will see its 10th anniversary, and it wouldn't make sense if Apple didn't do something completely fresh for its anniversary edition device. A new design this year would mean two radically new designs in two consecutive years, which would be a feat tough to pull even for the tech giant that Apple is. Hence, we're positive that we'll get to see a design refresh next year (as supported by a recent patent that Apple was granted), and quite frankly, the current design wasn't bad from the outset that it won't please us. Of course, this is all speculation, but with good merit.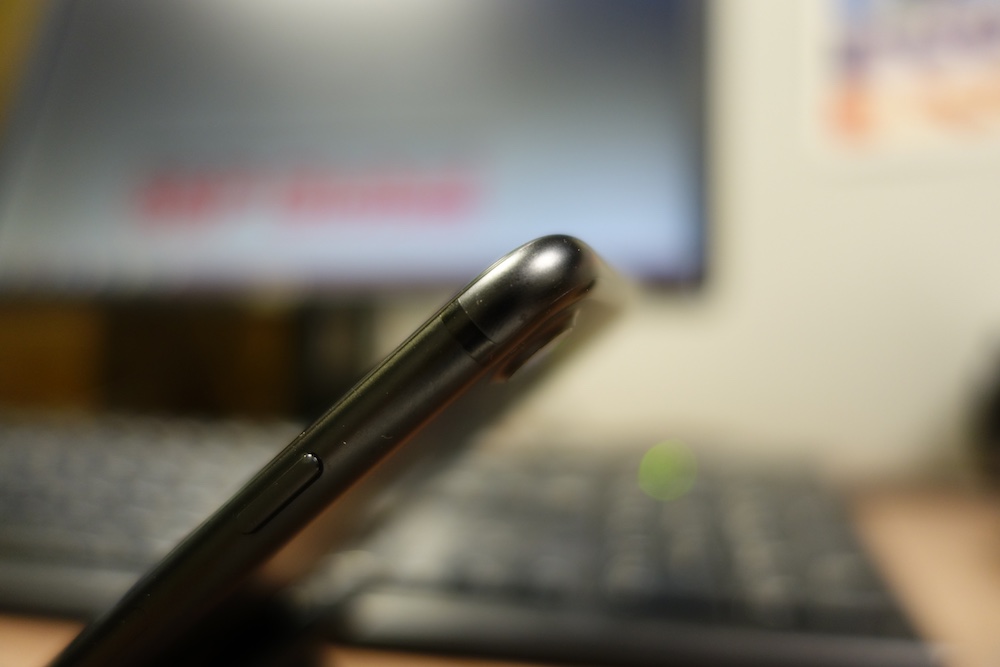 It's also isn't the case that the design hasn't changed; there are changes, but they're small. The antenna bands from the back of the device, for instance, have been moved to the top and bottom of the device, resulting in a cleaner back with more flush. This is especially evident with the Black and Jet Black iPhones, but noticeable on other color variants as well. Then, the bottom of the device now has a more symmetrical aesthetic thanks to the removal of the traditional 3.5 mm headphone jack. A second "speaker" grill has been added, but mind you, it's just for design symmetry – there's still a single speaker at the bottom of the device. The "stereo speakers" effect is achieved by using the earpiece as the secondary speaker.
The bottom of the device also houses the multipurpose lightning port.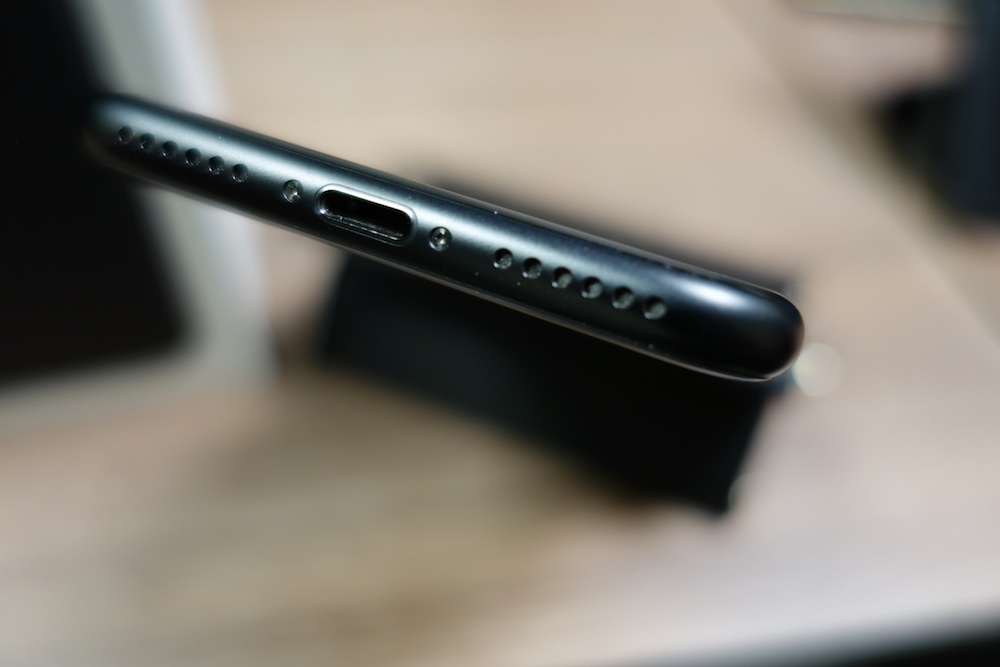 The top of the iPhone 7 is absolutely free of any buttons or ports. With iPhone 6, Apple had moved the power button to the right side of the device, and it continues to stay there. On the left side, you get the volume buttons as well as the mute switch – a signature of all iPhones. On the right side, there's the power button as well as the nano-SIM tray.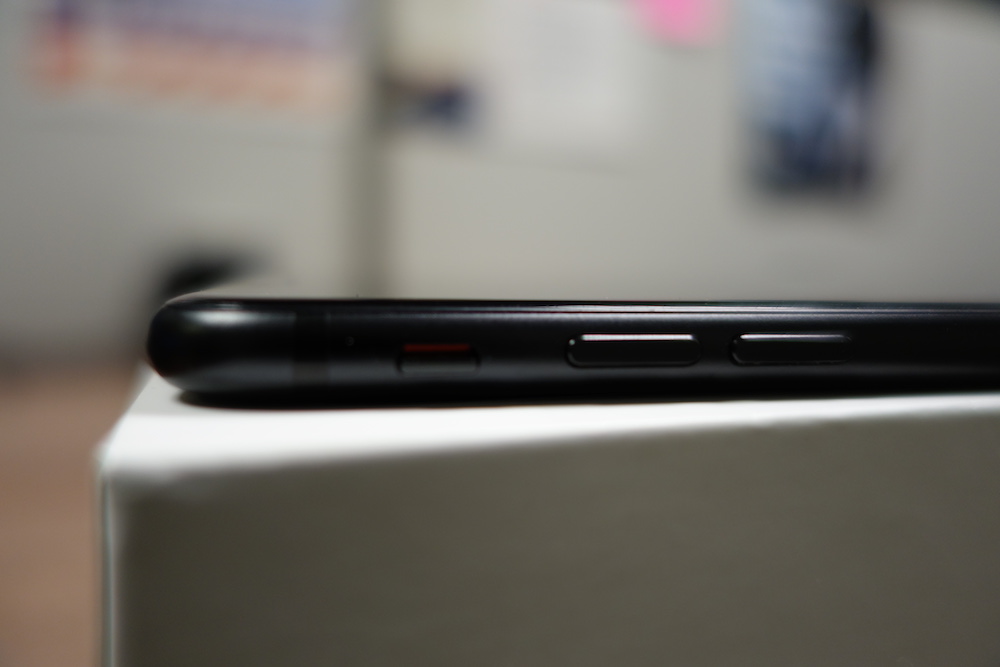 On the front, the iPhone 7 houses the 4.7″ IPS LCD display with a resolution of 750 x 1334 pixels, resulting in a PPI of 326 – the same "retina" resolution that has been around for many years now. At the bottom of the display is the new and revamped Home button, which isn't a physical button this time but rather a capacitive button that houses the hallmark TouchID and is linked to the new Taptic engine for vibration feedback. We will discuss this in more detail later. The screen is also 3D Touch-enabled, which means it's pressure sensitive for various levels and responds according to the force of your touch – a feature that was introduced with the iPhone 6s.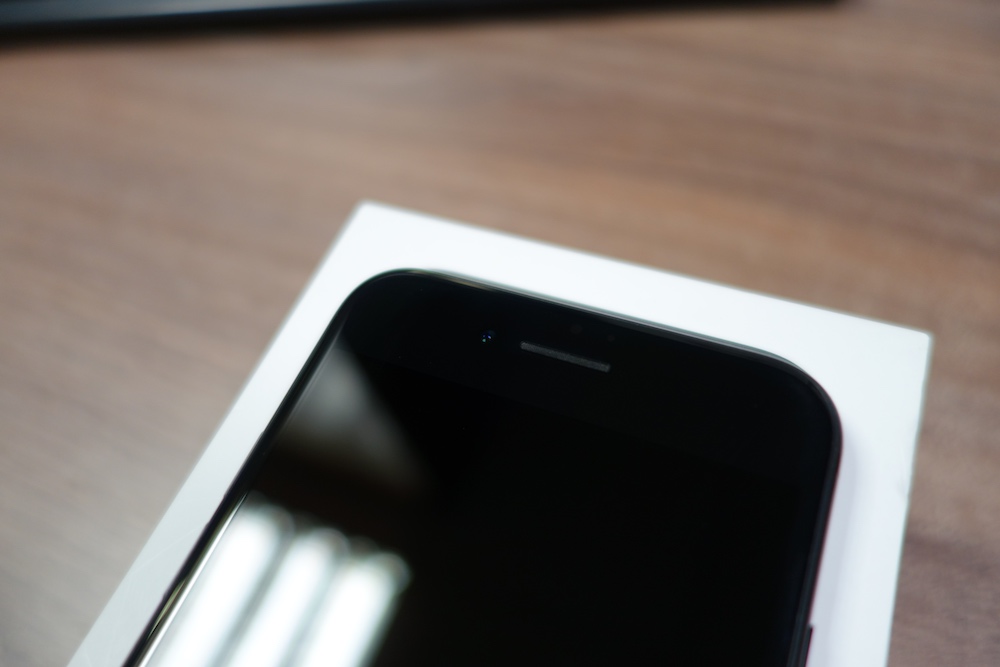 The device is manufactured out of the same 7000 series aluminum with strengthened glass protecting the display. The iPhone 7 comes in five colors: silver, gold, rose gold, matte Black and Jet Black finishes. The Jet Black one is particularly intriguing, as it offers a gloss and shine unlike any previous iPhone and very akin to how a glass device would feel. However, this high polish makes the Jet Black variant extremely prone to scratches and fingerprints, and even Apple warns against it on its product website.
The iPhone 7 measures 138.3 x 67.1 x 7.1 mm and weighs only 138 grams. Apple upped the storage this year with 32GB, 128GB and 256GB options available. The Jet Black variant comes only in 128GB and 256GB options.
Display
One of the standing criticisms against Apple is its sticking to IPS LCD panels for iPhone displays with the same pixel density for several years now. While it's true that OLED has become the industry standard (you have Samsung to thank for that), the fact is that Apple's retina panels have never been slouches when it comes to doing the job. This year's iPhone 7 display is again an LED-backlit unit which Apple claims is 25% brighter than last year's iPhone 6s. The panel still offers excellent contrast ratio and sunlight legibility, and is one of the few panels that offer professional level color calibration. What this means is that iPhone 7's color reproduction is the closest to real life that you can get on a smartphone.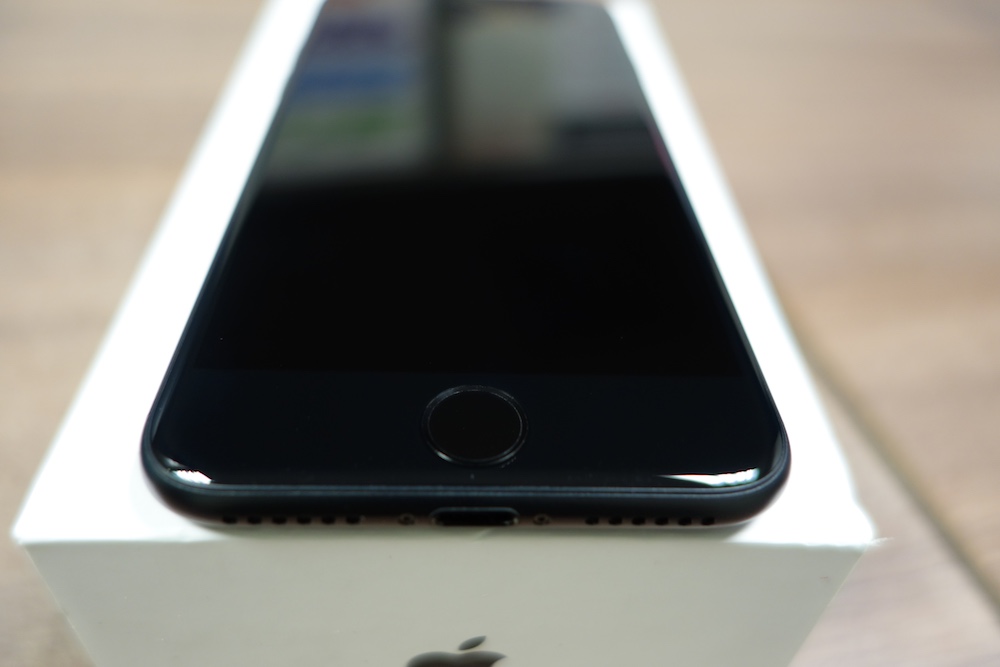 Other than the remarkable color calibration, iPhone 7's display also adopts the wide color gamut. In layman terms, this means that the display is capable of differentiating and showing a lot more colors than traditional smartphones and other screens can. What gets affected the most are the reds and blues, which indeed look superior on the iPhone 7 and 7 Plus's screens compared to even common laptops. We'd also point out, however, that unless you have a really trained eye, the difference isn't going to be very noticeable unless you look at images from very color-rich scenes.
What's New in the iPhone 7
For the iPhone 7, the UI and features are something that isn't easy to talk about. That's because any iPhone's "features" are primarily driven by the iOS version they're running, and so, a vast majority of things on the iPhone 7 are the same on iPhone 6s and even 6. Our objective here isn't to review iOS 10 but to talk about the latest and greatest from Apple, so I'll skip what you already know about and look at some of the new things.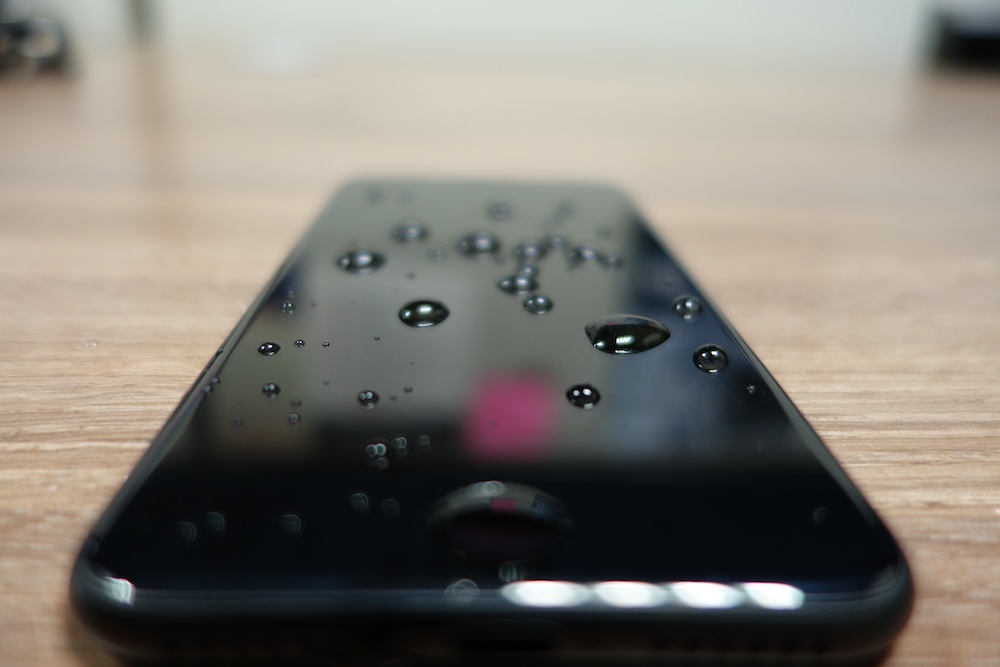 With the iPhone 7, Apple's flagship smartphone for the first time officially gains a water-resistant status with an IP67 rating. We say officially because several real world tests showed the iPhone 6s to be quite water resistant despite not being official declared thus. iPhone 7's water resistance extends to submersion at a depth of 1 meter for up to 30 minutes, which, while not as great as the Galaxy S7's IP68, is still pretty good at preventing accidental damage. Real world tests of the iPhone 7's water resistance prove the claims to be true, with the 7 performing ever slightly better than its bigger brother, the 7 Plus.
The New Home Button & TouchID
With the iPhone 7, the Home button is no more. Well, it's there, but it's not a sinkable, pressable button anymore. The Home button on the iPhone 7 is that of a capacitive variety which embeds the TouchID sensor within. When you press the button, it activates Apple's new and improved Taptic engine for a clicky vibration feedback, which feels like instead of the button, it's the whole bottom part of the screen that's getting pressed in. This new kind of feedback can be a little surprising for the first couple of times, but you'll get used to it in no time and quite frankly, it's much more natural than the previous implementation of the Home button.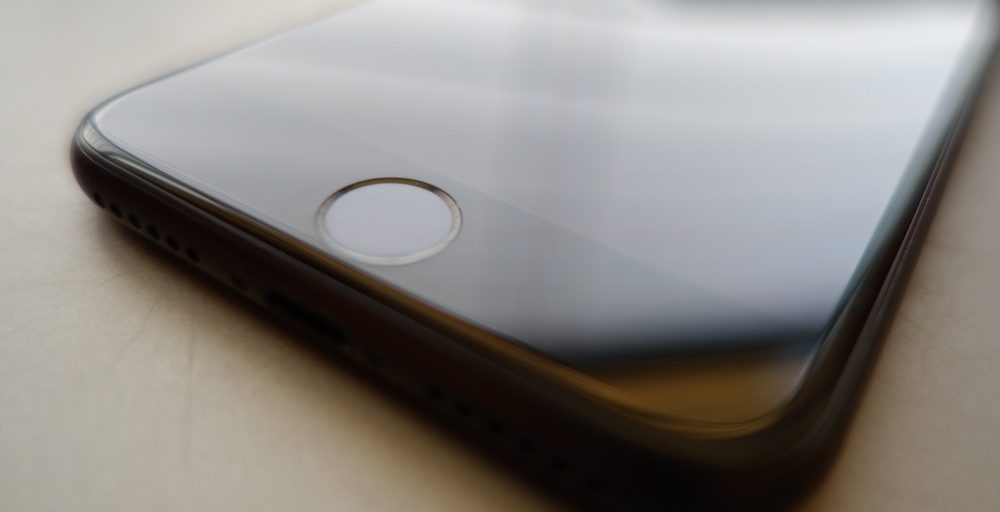 It's also worth noting that you can adjust the Home button's Taptic feedback to your liking across three vibration strengths. They go from a very mild first one to a rather strong, press-like third (which we favor). During initial setup, the phone will ask you to adjust these to your liking, but you can also change it later in Settings.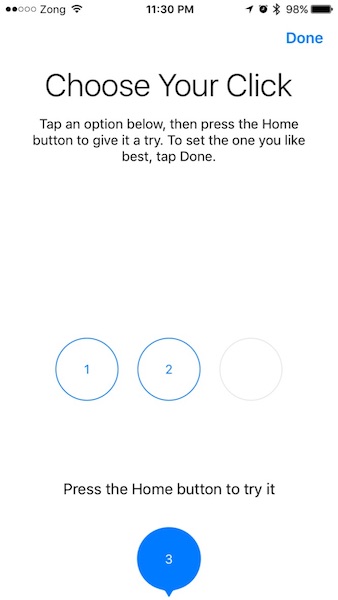 The new Home button also harbors the improved TouchID sensor, and it is indeed blazing fast. Forget the percentage improvements, having used the iPhone 6 and the 6s, this TouchID sensor blows them away completely. Fingerprint recognition is fast, and what we loved the most was the fact that you can simply press the Home button once to wake the phone and unlock it at the same time. It's one of those things that until used, you won't realize what you were missing. The TouchID sensor still supports Apple Pay and otherwise functions just like its previous versions, just better.
The Missing Headphone Jack
Probably the biggest controversy surrounding the iPhone 7 is the removal of the 3.5 mm headphone jack. Apple has been criticized by both users and tech gurus alike for this move, and perhaps not without reason. Still, let's first take a look at what Apple has done here.
Since the beginning of mobile phones, and not just smartphones, the 3.5 mm jack has been a must-have. The analog audio jack has been around for ages and has been the primary source for consuming digital audio. When Apple removed it in iPhone 7, it basically gives you a few options to go with. There are lightning EarPods in the box that you can use, and while they're nowhere stellar, they're not half bad for a vast majority of users. Then, in the box, you also get the lightning-to-analog adapter that you can use to hook up any traditional headphones or earphones with your iPhone 7. The downside to both these approaches, however, is that you cannot simultaneously charge your device and listen to music/audio. That gives us the third option: going wireless.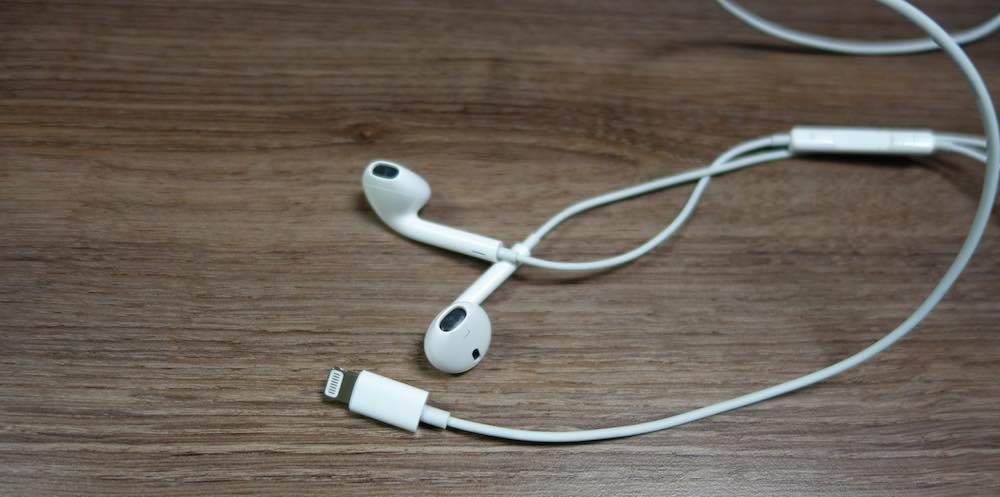 Bluetooth audio peripherals have been on the rise for a while now, and Apple wants you to jump onto that bandwagon. In fact, they want you to jump so much that the Cupertino giant introduced its very own wireless earbuds, "AirPods", especially for the iPhone 7. With Bluetooth low energy being the standard now, wireless earphones are a pretty viable solution.
Whether you support Apple's decision or not, that's a personal preference. Sure, the removal of this artifact is definitely a controversy, but does it really matter? I'm inclined towards a resounding no, but everybody has a right to their opinion. Apple, however, gave you options both in the box and otherwise, so just accept the fact and find the one that works best for you.
We've already touched on this when we talked about the iPhone 7's display, but let's take a closer look at what this means.
Wide Color is Apple's terminology for DCI-P3 color space, which is the cinematic standard for digital movie production. Now, what exactly is color space? To make it easier to understand, colors are primarily represented as shades of red, green and blue, or their combinations and other variations. Now, how many shades of red are possible? If the standard color spectrum is 10 shades, wide color would mean 40, which means the color reproduction of primary colors (and by extension, their variants) has a lot more depth to it. A vast majority of displays, and especially smartphones, use the Standard RGB color space (sRGB, for short). While they can show a variety of colors, they cannot still process the full spectrum of available colors just because the display cannot handle it. iPhone 7's display, however, adopts the cinematic DCI-P3 color space, which means it can differentiate between a far larger number of shades of reds, greens, and blues.
This difference, as we noted earlier, will be lost on most people, and in reality, to fully experience it, you need to view the same image on an older iPhone's screen side-by-side with iPhone 7 to fully appreciate it. The advantage that it gives, however, is setting the tone for the future. Apple's desktop products are already the industry standard for color reproduction, so by adopting it on its smartphones, Apple is not only solidifying its position in the space but also setting a trend for the future.
It also helps that iPhone 7's camera captures images in the same wide color. That's one of the reasons why it has been widely praised for its excellent color reproduction. The simple fact is that the iPhone can see and in turn show a lot more colors that its competitors can, and that's a good thing both now and in the long run.
Haptics has slowly but surely become one of the forefronts of Apple's smartphone game and ideology. With the iPhone 7, Apple brought several improvements to its Taptic engine. This engine, first introduced with iPhone 6s, is responsible for the haptic feedback that iPhones of the current and previous generation generate for user interactions. This was especially important for 3D Touch to work properly, giving the user a physical touch experience for on-screen interactions. With the new Taptic engine, not only are these haptics more pronounced, but they offer far more customization. It's also this engine that enables the Home button virtual press feeling.
Apple has finally embraced 2016 and upped the storage on the base iPhone model from 16GB to 32GB. In fact, storage has been doubled across all tiers, so what used to be 16/64/128 is now 32/128/256 gigs of storage space. This also makes the iPhone 7 one of the very few smartphones that offer up to 256GB of built-in storage. There's no expandable storage option still, and most likely, there never will be.
iPhone 7 is the first iPhone to boast stereo speakers. While it's not like the iPad Pro's true stereo implementation, it's still a massive improvement from iPhone 6s's tiny mono speaker. Oh, and as we noted earlier, don't be fooled by the second grill at the bottom of the device; the second speaker is the earpiece, which amps up its volume to a pleasantly loud level when watching videos, games or playing music etc. The bottom speaker, too, is louder than before, and while the quality is exactly what you can expect from such tiny speakers (distorted lows, no bass etc.), it's something you'll surely appreciate if you've been frustrated with previous iPhones' tiny solo speaker.
Performance
And now we come to the part that's one of the most interesting aspects of the iPhone 7; one that merits its own entire section: iPhone 7's performance. In summary, it's the fastest phone out there right now, period. There's nothing that even comes close to it.
A10 Fusion
Apple has held onto its own nomenclature for its SoCs, with A being the standing character and the number progressing with each iPhone generation. This time around, it's the Apple A10 Fusion chip that powers the iPhone 7 and iPhone 7 Plus. A10 is the first iPhone CPU that goes for a quad-core design, with two high-power cores running at 2.34GHz supplemented by two low-power ones. While on the outset it looks like a traditional big.LITTLE setup, what's interesting is that A10 Fusion's low-power cores are virtually unidentifiable. They cannot be located in hardware or software. They don't show up in benchmarks. They don't make themselves available to any app except for the core operating system. And that makes A10 Fusion truly unique, because for all intents and purposes, it acts and behaves as a traditional dual-core setup.
Without going into the percentage increase that A10 Fusion offers over the A9 or the Snapdragon 820/Exynos 8890, A10 is the fastest mobile CPU in both single-core and multi-core performance. It blows past the previous kings – S7's Exynos 8890, OnePlus 3's SD 820 and Huawei P9's Kirin 955 – by a huge margin. It's also much more power efficient than any of its competitors.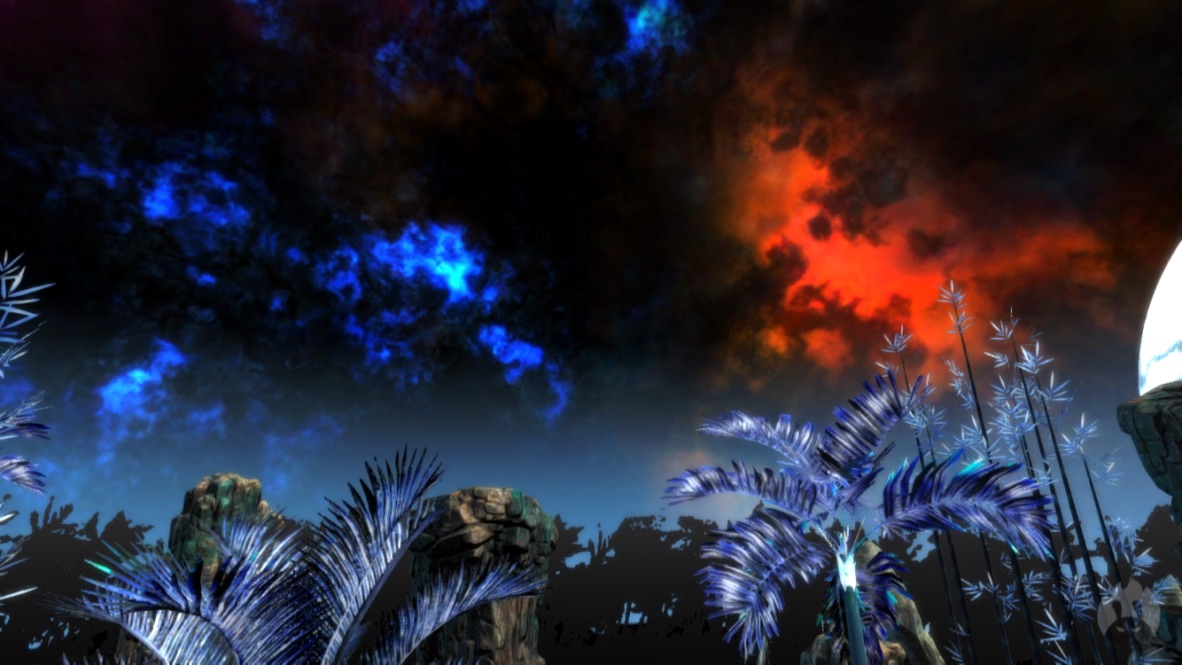 In real world usage, iPhone 7 is fast. Like really fast. Be it gaming, video rendering, processing RAW files on the phone, calling or any other activity, you'll have a hard time slowing this beast down. The phone also doesn't suffer from thermal throttling and while it does get a little warm, it's nothing unpleasant or even remotely worrisome. Apple has created the 2016 king of mobile processing power in A10 Fusion.
Popular YouTube channel PhoneBuff did a real-world speed test between the iPhone 7 and the Samsung Galaxy Note 7 (RIP). The iPhone beats Note 7 by more than a lap, and the video itself is surely worth watching.
The A10 Fusion SoC also packs a new, hexacore GPU which promises performance improvements with lower power draw. In our testing, the GPU outperforms any other mobile GPU, including SD 820's Adreno 530 and the Mali-T880MP12 from Exynos 8890. In the iPhone 7 unveiling, Apple demoed how the GPU enables them to render over 400 flying monkeys onscreen effortlessly, and that's indeed the case. We haven't seen a better GPU on a smartphone to date.
It's worth noting that the iPhone 7 touts only 2GB of RAM for all of this, compared to Android flagships with 4GB and even 6GB of RAM. The iPhone 7 Plus comes with 3GB of RAM.
Battery
iPhone 7 comes with a 1960mAh lithium-polymer battery, which is a little larger in capacity compared to last year's iPhone 6s. Apple also claims that the A10 Fusion chip is more energy efficient, which should translate to better battery life. And if you're in a pinch, there's the low-power mode that you can engage to extract maximum juice out of your phone's battery.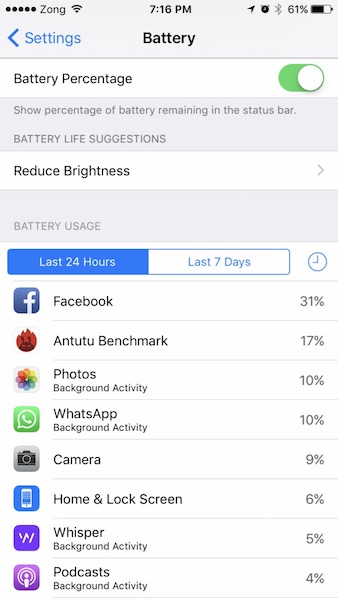 In practical use, I have mixed feelings for the iPhone 7's battery. It's not bad, but when you pit it against what the S7 or the Huawei P9 can manage, it fails miserably. My usage is fairly heavy with several social and email accounts on sync with background activity fully enabled, adding some podcasts and casual gaming to the mix. At the end of a day, I'm down to 20% most of the time.
Now, full disclaimer, I have not enabled any form of battery saving tips, so I have full location services going on in the background, display using automatic brightness and raise-to-wake, Hey Siri etc. all enabled, so it might change things if I were to become more cautious in my usage. Still, both S7 Edge and Huawei P9 gave better battery performance out of the box, but they had larger batteries, too.
Camera
The snapper on Apple's iPhone 7 is one of the major upgrades that this year's Apple flagship received, and not just in the main rear snapper department. The camera on the iPhone 7 Plus is a completely separate affair, because that's where Apple truly showcased its innovation for this year, but the main camera on the iPhone 7 is impressive in its own right.
iPhone 7 Rear Camera
The primary camera of iPhone 7 retains the 12 megapixel resolution from last year's iPhone 6s but with upgraded optics. It features a six element lens with f/1.8 aperture, which should make sure the camera lets in a lot more light than previous iterations would allow for (50% more light, by Apple's numbers). The main camera employs a 1/3″ Sony Exmor RS sensor with pixels of 1.22µm.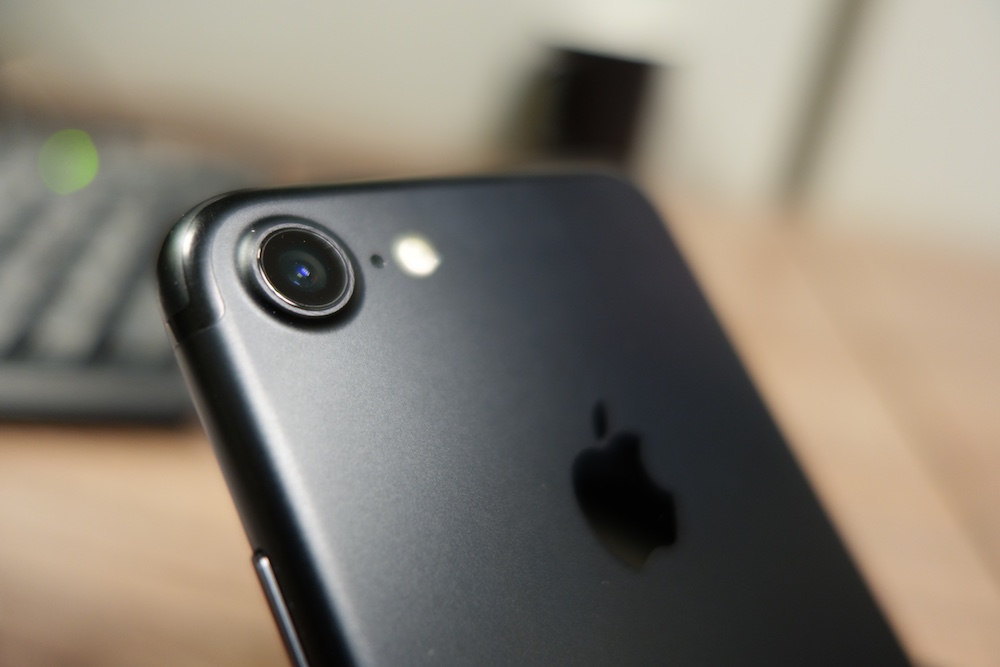 The camera unit, which protrudes out just like the previous two generations of the iPhone, is accompanied by a quad-LED True Tone flash that fires brighter. The camera assembly itself is protected by a layer of sapphire glass which should be ample.
iPhone 7 also features optical image stabilization (OIS), a feature that was previously reserved only for the Plus variant of the iPhone. That, and the larger f/1.8 aperture should translate to better low light performance.
Camera Interface
iOS's camera interface is nothing to write home about, really. It's the same interface that we've seen and gotten used to over the years. You get a bare-bones viewfinder with a variety of shooting modes to choose from on the right (or bottom, depending on how you're holding the device) and some quick settings on the side. There are some basic filters and a deep integration with the native iOS Photos app, but that's pretty much it. There isn't anything new in the camera app itself that you'll get excited about.
iPhone 7 is the first iOS device that offers true RAW capture, and that's great news for photography enthusiasts. However, one point to note here is that the native app doesn't support RAW. Instead, Apple opened the camera API to developers to implement this capture mode in third party apps, and some of the popular ones have already incorporated it. Manual Camera, ProCam 4 and Adobe Lightroom, all support and process RAW files right on your iPhone 7 and iPhone 7 Plus.
Still Image Quality
While the iPhone 7 offers an upgraded camera, the images produced by the device are comparable to last year's iPhone 6s. That doesn't mean it's a bad thing: the iPhone 6s was one of the finest smartphone cameras out there, and iPhone 7 only improves on that. What we mean here is that on a birds-eye view, you'll be hard pressed to find a remarkable difference between images from the iPhone 7 or the 6s.
Still image quality is really good, especially under good lighting. The resolved detail is fantastic, sharpness is kept well under control and the color reproduction is simply amazing. iPhones have always had remarkable dynamic range and iPhone 7 is no exception. To help things improve further, there's HDR, but my advice would be to leave it on Auto and let the camera decide when to use HDR or not.
One oddity in HDR photos is they can appear washed out at times, especially in color-rich scenes. In fact, if you look at my comparison of the same scene with and without HDR, you'll notice that although HDR pulls more details from the shadows, it does so at the expense of overall image aesthetic. Nothing that a little post-processing cannot fix, but it's weird to see this happening off camera.
Low-light performance was slated to receive a major upgrade with the iPhone 7's larger aperture and OIS, and indeed, it's better than it was on iPhone 6s or 6s Plus. The images turn out a little softer in low light, but overall, noise is kept well under control and bright light sources are maintained. It's not as pleasing as the images produced by the likes of Galaxy S7 Edge, but they're not bad in any way.
The quad-LED flash is really powerful; check out the samples below.
iPhone 7 offers panoramas that are unique in two ways. One, they use the full resolution of the sensor, so the resulting images can go as large as up to 60MP, which is great news if you intend to print those out. Second, iPhone's panoramas are shot in HDR, so the image signal processor constantly adjusts dynamic range to ensure an even exposure across the whole scene. This feature is unique to the iPhone and it's sad that no other smartphone maker has considered implementing this, because the output is really fantastic.
Bottom line, the iPhone 7 is one of the best smartphone cameras out there, taking images comparable to, if not better, than the previous reigning champs, S7 Edge and the iPhone 6s. The device scores 86 on DxOMark, which puts it right next to the very best in smartphone photography.
iPhone 7 Video Recording
Of course, no modern smartphone camera is complete without a capable camcorder functionality. iPhone 7 can record 4K videos (2160p) at 30fps, with options going down to 1080p at both 30fps or cinematic 60fps. Slow-motion video recording is available for 120fps at 1080p or 240fps at 720p.
iPhone 7's videos come out at a decent bitrate, with the 4K ones peaking at 47Mbps. However, and this is one of my biggest grievances with the device, audio is still recorded in mono at a measly 85kbps in AAC format. When will Apple finally learn to move to at least stereo audio is beyond me, but it surely is about time that they do.
Low light performance in video recording is one where there's a remarkable improvement, thanks to the larger aperture and OIS. Comparing iPhone 6s's low light footage with iPhone 7's side-by-side clearly shows that Apple has learnt its lessons in this area. However, overall output, even at 4K, is still softer than our previous favorite, the S7 Edge, which easily Edges out the iPhone 7 in video recording thanks to its f/1.7 lens and better bitrate.
iPhone 7 Front Camera
The front shooter on any device, often called the "selfie camera", has become and undeniably important component of any modern smartphone. This year, the iPhone 7's front camera received a major upgrade too, bumping the resolution to 7 megapixels from the iPhone 6s's 5MP. It is also now capable of recording 1080p videos.
The front camera is supported by what Apple calls the "Retina flash", which basically brightens up your entire screen when you take a photo using the front camera to illuminate your face better. In reality, it works better than you'd think, and is one feature that you'd be thankful to have in a pinch, especially if you're a selfie lover.
Connectivity
Being the 2016 Apple flagship, the iPhone 7 is no slouch when it comes to wireless connectivity options. It has the widest LTE band coverage, virtually supporting every network in the world. LTE itself is of the Cat. 9 variety, which means theoretical downlinks of up to 450Mbps (yeah, good luck finding a network that delivers that). Then there's VoLTE, HD Voice and WiFi calling, and of course, FaceTime audio and video.
iPhone 7 boasts Bluetooth 4.2 low energy protocol, and WiFi radio is of the 802.11 a/b/g/n/ac variety. Since Apple uses the proprietary lightning port, USB host support is limited, and while NFC is onboard, it's restricted to Apple Pay.
It goes without saying that the primary purpose of a phone, i.e., calling/messaging, is handled extremely well by the iPhone 7. The noise cancellation is excellent, the earpiece is loud and signal strength was mostly solid in most areas that I tested it in. Of course, this last part will vary from carrier to carrier, so this is purely subjective. Nevertheless, iPhone 7 has all the connectivity features you can ask for (at least from Apple).
SEE ALSO: 12 Best iPhone 7 and iPhone 7 Plus Accessories You Should Buy
Look past the 3.5mm jack and you'll love the iPhone 7
Apple said that with the iPhone 7, they've produced the best iPhone to date. After having played with the device for two weeks, I have no reason to doubt that. It's a beautiful device that is the 2016 king in performance, boasts a powerful and capable camera, is supported by a tried and tested OS that a vast majority loves, and is a device that will set the trend for next year's Android smartphone makers to follow. You may hate it for dropping the 3.5 mm headphone jack and featuring an old design, but move past that and there's so much to love about the iPhone 7.
Buy on Amazon.com
Buy on BestBuy.com