The Apple September event for 2016 has just concluded and it was pretty much what we expected. The new iPhone 7 and 7 Plus is here and yes, they don't have headphone jacks. Also, we get release dates for iOS 10 and macOS Sierra and the Apple Watch gets a refresh. Along with all of that, Apple made a number of other interesting announcements and if you are someone who missed out on watching the event live. Here's our round up of all the major announcements from the Apple iPhone 7 event:
1. The new iPhone 7 and 7 Plus
Well, first, let's talk about the elephant in the room, shall we? The new iPhone 7 and iPhone 7 arrive with a fairly similar design to the iPhone 6 and 6s. However, along with the Silver, Gold and Rose Gold variants, the new iPhones will arrive in a cool new Black version and a Jet Black version, which features a glossy metal unlike the other variants. Both the iPhones are also IP67 rated, which means they are water & dust resistance. While the display size and resolutions remain the same on the new iPhones, they are brighter and offer cinematic P3 color gamut. The home button has also changed and it's not clickable anymore, instead you will get a taptic feedback, similar to Macbook's Force Touch trackpad and there are now dual stereo speakers.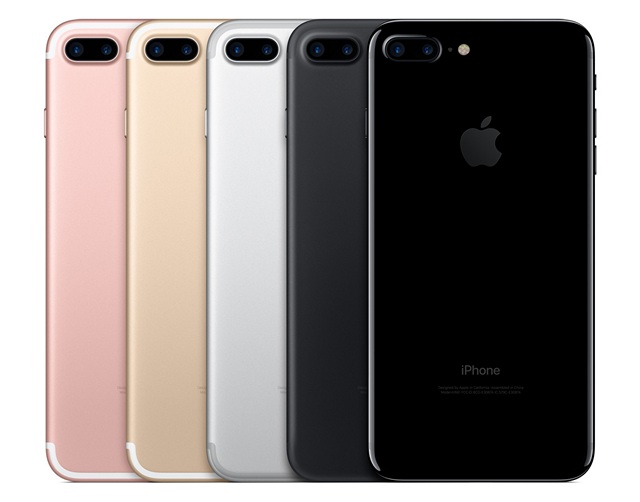 The cameras have got some major upgrades with the iPhone 7. It still features a 12 MP camera unit but there's a six element lens, f/1.8 aperture, Quad-LED flash and it's 60 percent faster than the iPhone 6s. The camera on the 7 Plus is even better. It features a dual 12 MP camera, one wide angle 28 mm unit and a telephoto 56 mm unit. iPhone 7 Plus owners will be able to achieve a cool shallow depth or bokeh effect on their photos, thanks to the new "Portrait" mode. The Facetime front-facing camera too gets a bump to 7 MP on both the new iPhones.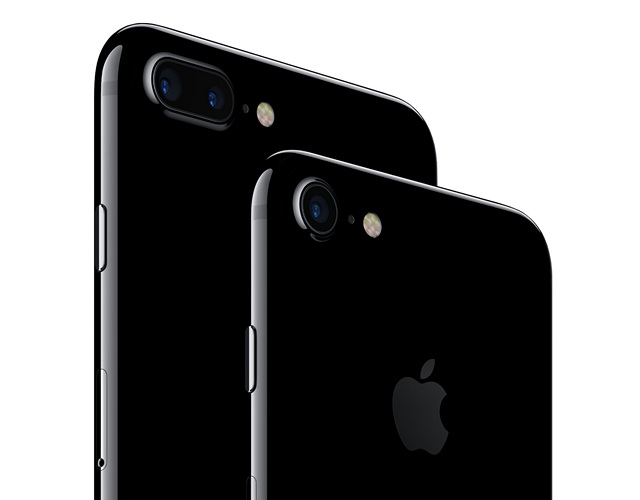 Under the hood, they are powered by the new Quad-core A10 Fusion chipset, which is 40 percent faster than last year's A9 chipset and Apple also claims to bring better GPU and battery performance with the chipset. Apple did not mention the RAM, but previous rumors have suggested 2 GB on the iPhone 7 and 3 GB on the iPhone 7 Plus. Also, as you know by now, there's no headphone jack and instead Apple will be offering an lightning adapter for your headsets. On the battery front, the iPhone 7 will last a couple of hours longer than the iPhone 6s, while the 7 Plus will last an hour more when compared to the 6s Plus. The new iPhone 7 and 7 Plus also ditch the 16 GB variant and we couldn't be more glad. They will be available in 32, 128 and 256 GB variants, starting at $649 and $749 respectively. It goes on pre-order on September 9 and launches in select regions on September 13.
https://www.youtube.com/watch?v=Q6dsRpVyyWs
2. The new Apple Watch Series 2
Along with the iPhone, the new Apple Watch too has arrived, dubbed Apple Watch Series 2. The new watch from the Cupertino giant looks the same but brings some decent improvements. It features a brighter display, with the brightness reaching almost 1000 nits and features the new Apple S2 SiP dual-core processor, which brings 50 percent performance boost and double the speed, when compared to its predecessor. Along with that, the new Watch is water resistant in up to 50 meters of water and you can immerse it for as long as you want. There's also built-in GPS now, so you can use the Apple Watch without your iPhone. Also, it runs on the latest watchOS 3.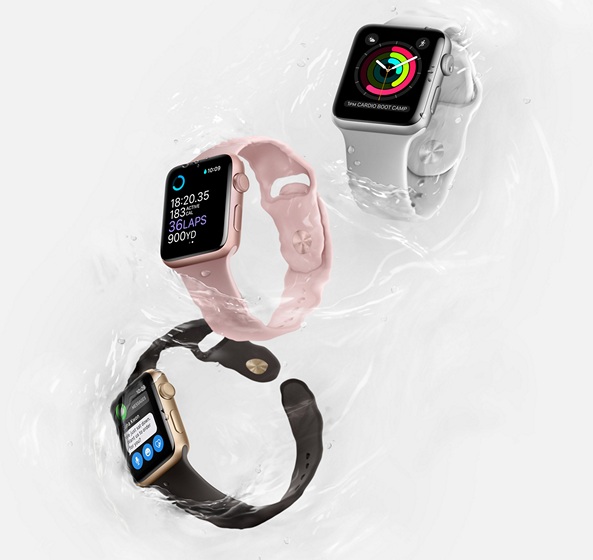 The Apple Watch Series 2 will be available in the usual Aluminium and Stainless Steel versions along with the brand new white Ceramic version. There's even a new Nike+ Edition, with an exclusive Nike band thrown in for good measure. The new Watch, starting at $369 will go on pre-order on September 9 and will launch on September 13.
https://www.youtube.com/watch?v=p2_O6M1m6xg
3. AirPods
With the headphone jack removal in the iPhone 7, Apple also decided to revive Bluetooth headsets with the AirPod. The wireless headset features Apple's W1 chip and detects when it's in your ear, resulting in play or pause automatically. You not only get a great listening experience with AirPods, it even lets you activate Siri on the go without taking your iPhone out. It is rated for 5 hours of continuous listening but you can carry the portable case, which even charges the AirPod and brings additional 24-hour of juice for the headsets. The wireless headsets are priced at $159 and will go on sale late October.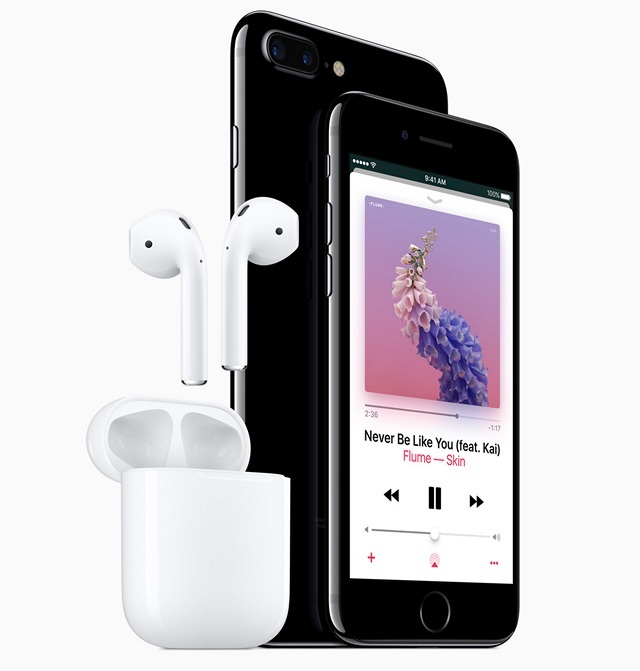 Along with the AirPods, Apple also announced the cool new Beats Solo3 headphones, Powerbeats 3 earbuds and Beats X neckbuds. All three Beats headsets are wireless and come with W1 chip.
https://www.youtube.com/watch?v=RdtHX15sXiU
4. Details around OS updates
Apple announced the iOS 10, macOS Sierra and watchOS 3 update at WWDC earlier this year and at the iPhone 7 event, the company finally announced the release dates. macOS Sierra will be released on September 23, while iOS 10 and watchOS 3 will roll out on September 13.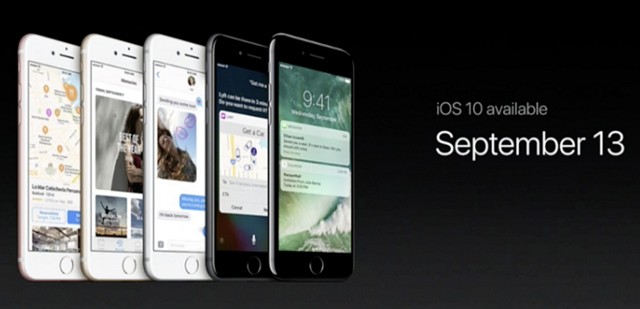 The iOS 10 update brings a new lockscreen, better 3D Touch support across the interface, improved widgets, updated HomeKit, updates to various apps like Music, Photos, News and more. It also opens up Maps and Siri to developers, which should bring some great third party integrations. The macOS Sierra update brings Siri to the Mac, along with features like universal clipboard, ability to unlock Mac with Apple Watch, tabbed windows, better iCloud integration, storage optimization and more. Last but not the least, the watchOS 3 update brings a brand new control center, faster app launches, variety of new watch faces, fully featured messaging services and more.
5. Other Minor Announcements
Along with the aforementioned major announcements, Apple announced a lot of other interesting albeit minor stuff. Firstly, we got the great news that made our day and that's Super Mario arriving on the App Store as Super Mario Run. The much loved game has been updated to meet modern day graphics and it not only features a single player mode, but also packs a Battle Mode, where you can play against players from all over the world. Well, the game has already arrived for the App Store, so get ready for nostalgia!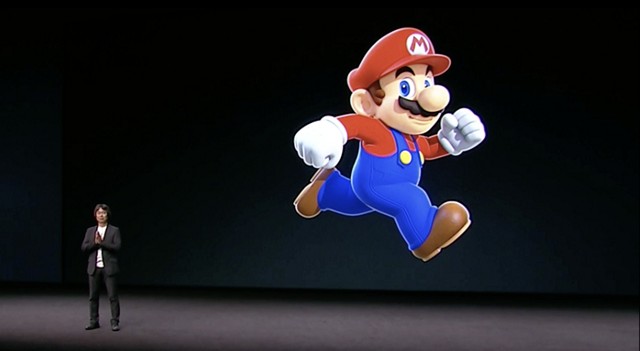 Also, another announcement was the arrival of Pokemon Go on the Apple Watch. You will be able to use the Apple Watch to see nearby Pokemon, how far the player needs to walk to hatch an egg and more. The app will also let you know when a Pokemon or Pokestop is nearby.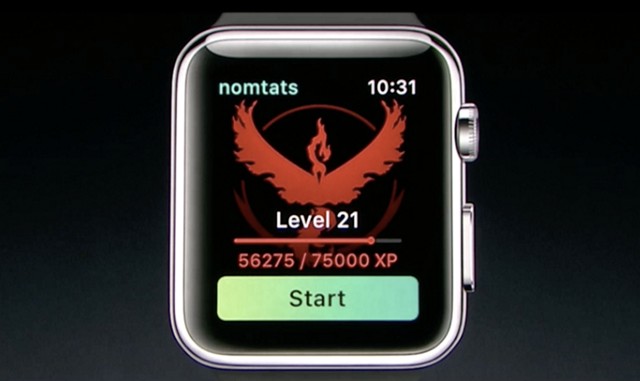 Along with all of that, Apple introduced work collaboration in iWork (which has been there in Drive for ages) and announced the arrival of Apple Pay in Japan.
SEE ALSO: 7 Cool New Tricks in iOS 10
Like the new iPhone and Apple Watch?
While the new iPhone 7 improves an already great smartphone, we were hoping for a surprise but sadly, Apple did not really deliver. Having said that, we liked all the cool things that Apple announced at the event and we can't wait to get our hands on a brand new iPhone 7, 7 Plus and even the Watch Series 2. Well, that's all from our side but what about you? Like the new iPhones and other announcements from the Apple event? Sound off in the comments section below.