A new rumor centering around AMD's Radeon graphics cards shows that a new 'RX 6750 GRE' GPU is being readied for launch. The RX 6000 series was released quite some time ago and is based on the RDNA 2, and it's a bit surprising to see a new GPU based on the older architecture. But, it could be a new, powerful budget graphics card! Here are the details.
AMD RX 6750 GRE GPU Could Be Based On RDNA 2
This leak comes from a Weibo post (via ITHome). It is suggested that the GPU could be made by Yeston, who is a popular Chinese AIB partner of Nvidia & AMD graphics cards, similar to other companies (such as ASUS, GIGABYTE, or Sapphire). It was revealed that AMD is gearing up to launch an RX 6750 GRE graphics card in the near future. The English translation of the post is below:
For those who don't know, GRE stands for 'Golden Rabbit Edition.' AMD has released an RX 7900 GRE as well in the past. But, it's only been available in China for the most part. So, it's likely that the RX 6750 GRE will also be exclusive to Chinese markets and there will be less availability in the global market. In non-Chinese markets, OEMs and system integrators (who sell pre-built gaming PCs) have actually been putting the RX 7900 GRE in their builds. Hopefully, we can expect the same for the next Golden Rabbit Edition AMD GPU.
Talking about what the leaks say about the rumored RX 6750 GRE, it is being called an upgraded variant of the RX 6750 XT graphics card. The 6750 XT has 12GB GDDR6 VRAM with 40 compute units, and depending on how AMD is positioning the GRE model, it could come with either slightly undercut specifications or possibly upgraded specifications as well.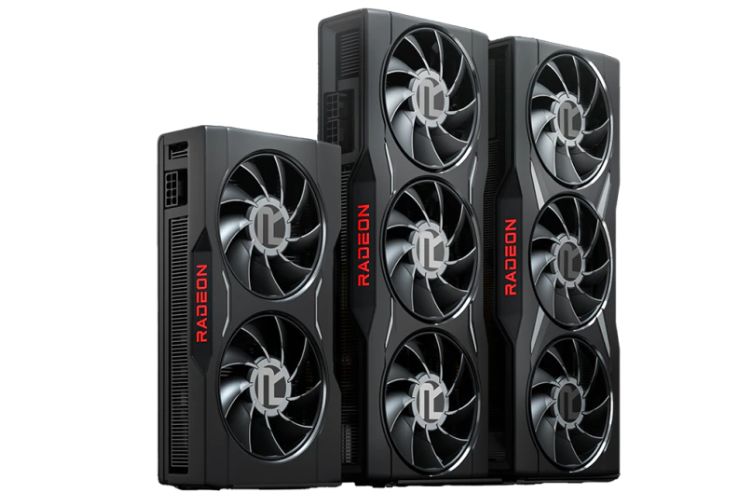 Regardless of the specifications (we don't know the exact details), it is expected to have similar performance levels to the RTX 4060 Ti, which we reviewed here. But, the RX 6750 GRE is going to be based on the older RDNA 2 architecture, since it is part of the RX 6000 series GPU lineup instead of the newer, RDNA 3-based RX 7000 series.
Hence, while it will potentially have a very similar performance to the RTX 4060 Ti, it won't have the other latest features that are part of the RDNA 3 graphics card lineup. These include AV1 encoding, optimized performance in ray-tracing workloads, improved power consumption, and more. Despite this, it is definitely an appealing card expected to cost just $299. This price will put it right next to the RTX 4060, which has a lower performance compared to the RTX 4060 Ti.
If you're disappointed about the availability of this GPU, remember that AMD is expected to release new Radeon RX 7000 GPUs at Gamescom 2023. What do you think of the RX 6750 GRE at $299? Let us know your thoughts in the comments section below.
---
Load More