Apple introduced the Power Reserve mode with iOS 12. The feature slid under the radar as it was useful for a handful of users. With iOS 14, the Power Reserve feature is getting some limelight, which frankly was overdue. In this article, we are going to talk about everything that you need to know about Power Reserve and why it's important.
What is Power Reserve Mode?
Power Reserve Mode is a special feature in iOS that lets you access certain functions of your iPhone even when you run out of battery. It means that although your iPhone is off, you will be able to use it for certain important functions. The Power Reserve Mode lasts for up to 5 hours after your iPhone turns off.
What's the Use of Power Reserve Mode
Apple wants to replace everything in your pockets with your iPhone. A typical person carries their phone, wallet, car keys, and ID cards in their pockets. Apple is imagining a future where your iPhone is the only thing that you have to carry. It all started with the launch of Apple Pay. At least in countries like the US where Apple Pay is widely supported, users no longer need to carry a wallet with them.
Then the company tied up with universities and transit authorities to let you save your ID cards and transit pass on your iPhone. Then came the integration of smart locks with HomeKit security. And now, with the release of iOS 14 and the new "Car Key" feature, Apple is finally tackling the last remaining object in your pocket, which is car keys.
That said, replacing things like car keys and transit passes with your iPhone is not as easy as it sounds. For example, what if your iPhone runs out of juice and turns off? How will you unlock your car? You can't just leave it on the road, can you?
To solve this exact problem, Apple introduced Power Reserve mode with iOS 12, where you can access these basic functions, even when your iPhone is off. For up to 5 hours after your iPhone is out of battery, you will be able to use the transit pass, your student ID, and unlock your car.
How Power Reserve Mode Works
It uses the "Express Card" feature combined with NFC tags. Express Card is a feature that allows you to use cards in Apple Wallet without authenticating using Face ID or Touch ID. Since you don't require authentication, in power reserve mode, only tapping your iPhone to a payment NFC tag will allow the payment to go through. Similarly, tapping your iPhone to your car will unlock it.
Why Power Reserve Mode is Seeing a Resurgence in iOS 14
While the power reserve mode has existed since iOS 12, it is receiving special attention in iOS 14. It's because, before iOS 14, power reserve was only used for transit pass and university identity cards. Even in those situations, Apple only tied up with a few partners across the globe. So, it was not such a ubiquitous feature that everyone was using it.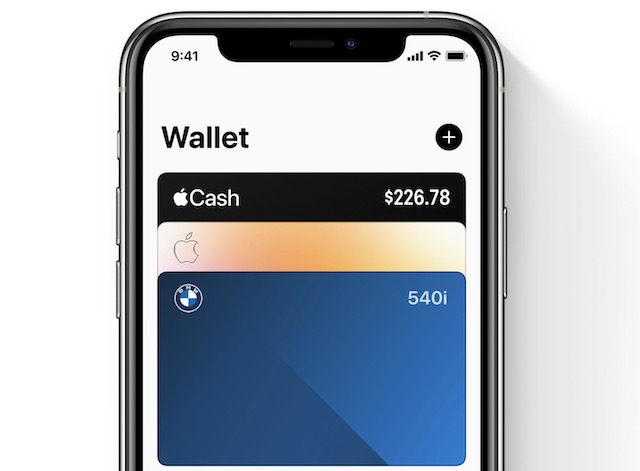 With the introduction of "Car Key" in iOS 14, now this feature has the potential to be used by a large population of the world. Also, being locked out of your car is a far scarier proposition. So, to calm the nerves of its users, Apple has prominently featured this awesome capability of the iPhone.
Frequently Asked Questions About Power Reserve Mode
Q. Which iPhones support the Power Reserve mode?
According to Apple support, iPhone XS, iPhone XS Max, iPhone XR, and higher models of iPhone support the power reserve mode. That means, every iPhone launched after the iPhone X, including the iPhone 11, iPhone 11 Pro, and iPhone 11 Pro Max supports this feature. That said, we don't know if the iPhone SE 2 has this feature or not.
Q. How do I exit Power Reserve?
You don't have to manually activate or deactivate the power reserve feature. It automatically kicks in when your iPhone runs out of battery, and deactivates when you put your iPhone to charge.
Q. How long my device lasts in Power Reserve?
According to Apple, your iPhone will last for up to 5 hours after it runs out of battery.
Q. How can I authenticate with my biometrics in Power Reserve?
For using a card in power reserve mode, you will have to add it as an "Express Card". Once you do that, it won't require a Face ID or Touch ID authentication to use it.
Power Reserve Will Get You Home Even When Your iPhone Dies
I hope that this article was able to cure any doubts that you have about the power reserve mode in iOS 14. I think this is a handy feature and will allow you to leave your car keys at home without fear. If you liked this article, you will also enjoy articles on other iOS 14 hidden features:
Click on the links to read them and keep following Beebom for more such articles. Also, if you are running the developer beta of iOS 14, mention any new feature that you found in the comments below.