Smart TVs (AKA Android TVz for the most part) have come to revolutionize the overall living room experience and this trend is growing at a staggering rate. While 70% of the total TVs shipped in 2017 were smart, it is predicted that that by 2025, all the TVs will be connected to a network. So if you've recently jumped the bandwagon or planning to do so soon, you can use these 15 tips and tricks to use your Android TV more effectively and conveniently in 2019.
1. Sideload Apps on Android TV
While there are quite a lot of apps available for the Android TV, the selection of apps available in the Android TV Play Store can be quite limited at times. Especially when it comes to utility apps you might want to have on your TV. Fortunately, you can easily sideload Android apps on your Android TV.
To sideload apps on your Android TV, you can simply download the APK file to your computer, copy it to a USB flash drive. Then, simply attach the USB drive to your Android TV, and use an app like ES File Explorer, to install the APK on your TV.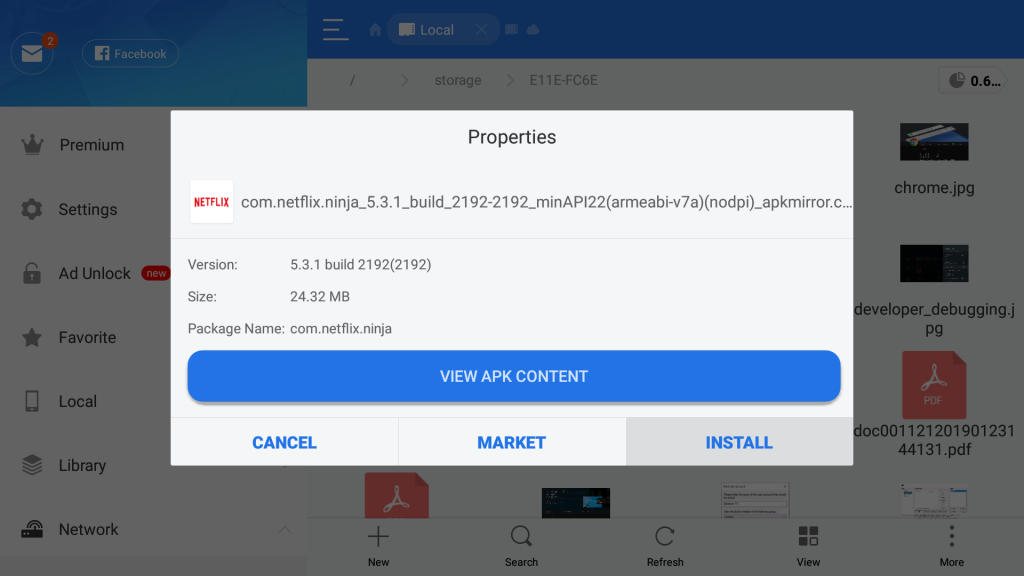 If attaching a USB flash drive is not a viable option for you, you can even use FTP to sideload Android apps on your Android TV.
Alternatively, you can install the Aptoide TV app on your Android TV and download a host of Android apps which may not otherwise be available via the Android TV app store. Make sure you enable and authorize installation from Unkown Sources.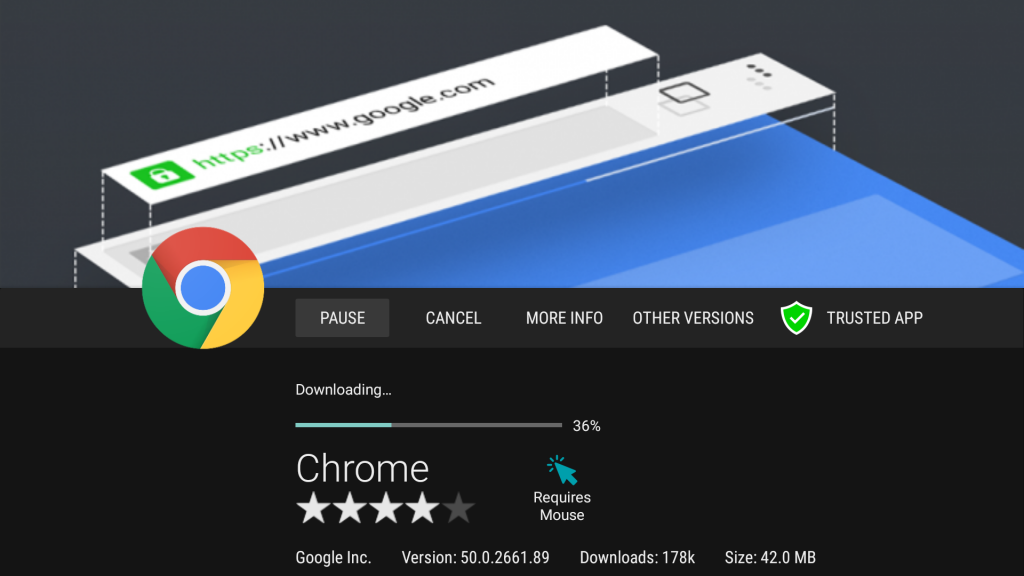 2. Use Your Mobile Phone as the Remote for Android TV
Android TV boxes come with some really decent remotes. The Mi Box comes with a really nice, lightweight, and sleek remote. However, these Bluetooth remotes can only go so far when it comes to ease of use, especially when you need to type text on your TV. Fortunately, Google has an "Android TV Remote Control" app (free), that you can use to get a remote interface on your mobile. With a Bluetooth or WiFi connection between your TV and phone, you can easily navigate the interface through your Android phone.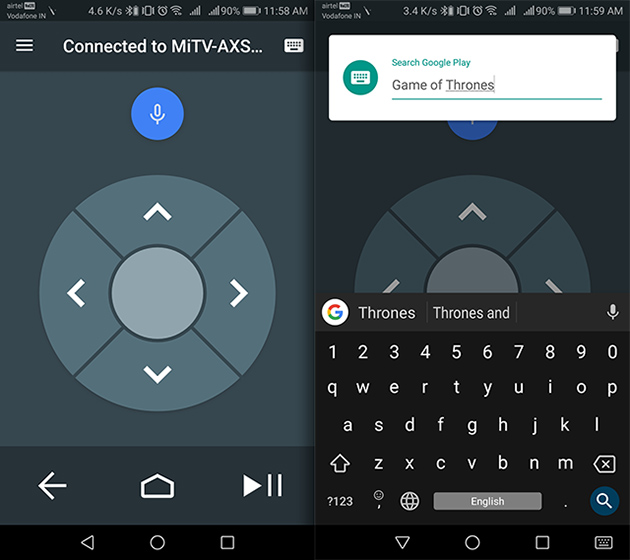 The best thing about this, is that when you need to enter text on the Android TV, you can use the on-screen keyboard in your mobile to do so, which is definitely much faster than using the leanback keyboard that Android TVs come with.
3. Browse the Internet on Android TV
Android TVs don't usually come with web browsers built-in. However, since it is possible to sideload Android apps on an Android TV, you can easily sideload a browser on your Android TV, and use it to browse the internet, on the biggest screen in your house. There are quite a number of great Android browsers that you can sideload on your Android TV, and most of them will work fine. With a browser on your Android TV, you can freely browse the internet directly on your TV, and bigger screens are usually better.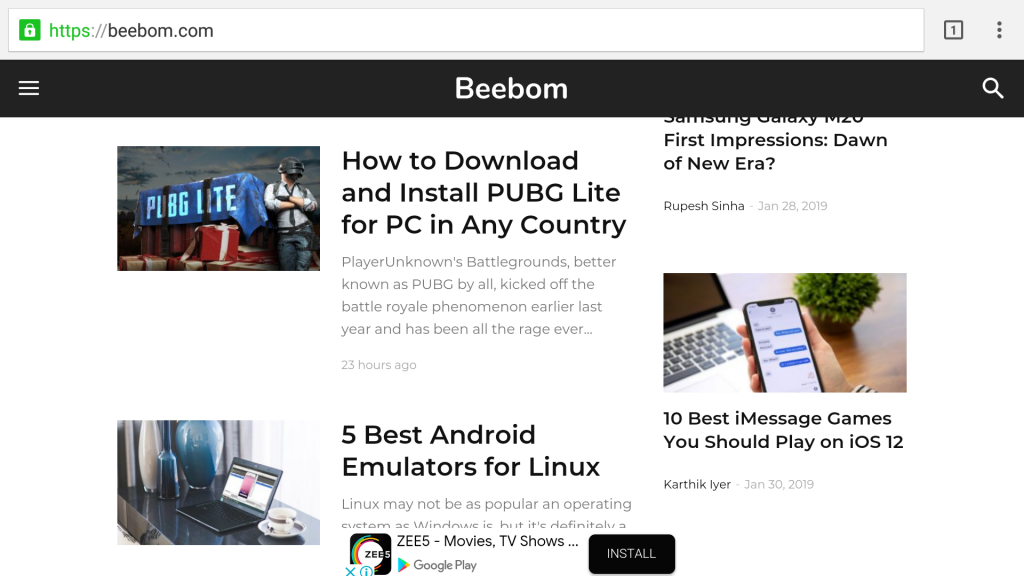 We used Google Chrome on our Android TV, but it might not work well without a pointing device, and you'll have to connect a mouse to your TV. If that's a deal breaker for you, TV Web (free) is another browser you can use, but it has a poor UI.
4. Use Google Assistant
Google Assistant has gotten much smarter over the past few years and has recently made its way into a host of gadgets such as smart TVs. Google Assistant has replaced standard voice search on most Android TVs and you can use the virtual assistant to play certain content and it will automatically open the relevant app without you having to prompt. So you can say things like 'Play some music on my TV,' or 'Play XYZ Movie on my TV' and the Google Assistant will get it done. This is pretty handy since it's just a voice command and you don't need to search for things to play them.
A lot of TV remotes also come with a dedicated Google Assistant button and an inbuilt microphone so that you don't have to move closer to the TV every time you want it to hear you.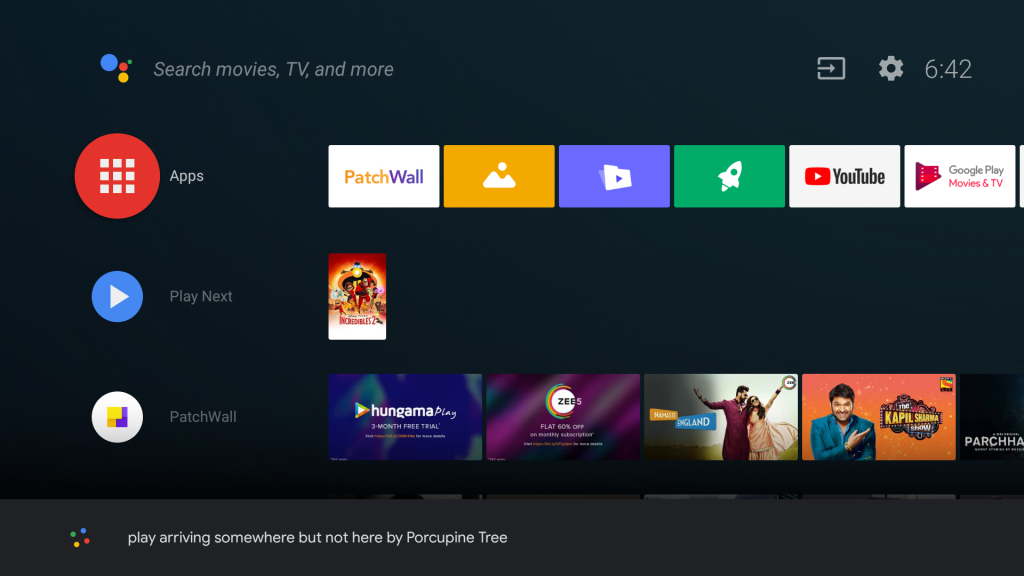 However, Google Assistant on Android TV is not as polished as on smartphones and will not be able to control other smart appliances. You can, however, route your smart Android TV via a Google Home device or the Google Home app and control it with your voice, without physically using a remote or even your smartphone.
5. Use Android TV as a Computer
Android TVs come with USB ports and standard connectivity options like Bluetooth, which means you can use them as makeshift computers. Besides consuming media through a variety of platforms on Android TV, you can use it to browse the internet (as we saw above) and perform basic tasks like checking your email or editing online documents.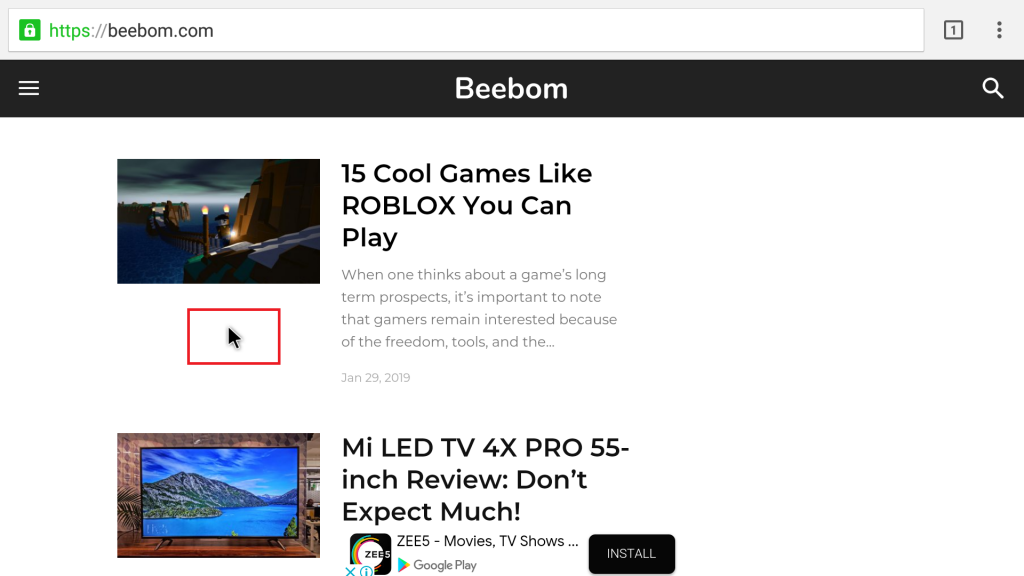 For this, you can either use a wireless keyboard-mouse combo like the Dell Km636 ($37.99) or Microsoft All In One Keyboard with an inbuilt trackpad ($38.98). You can also check out compact palm-sized keyboards like the Rii X8 with RGB lighting and multi-touch gesture support ($21.99) or go for an air mouse, which is even more compact and features an entire QWERTY keyboard within the size of a standard remote, like ILEBYGO MX3 ($11.99).
6. Take Screenshots on Android TV
For a lot of smart TVs, the process of taking screenshots is the same as Android smartphones. You can press the Volume Down and Power button on the remote simultaneously and the screenshots are saved in "/sdcard/Pictures/Screenshots/".
However, certain TVs might not support that and in order to get it going, you will have to establish an ADB connection, and you'll need a Windows or a Mac PC. For the process, we're using a Windows PC but the ADB commands remain the same. You can start by opening Command Prompt (on Windows) or Terminal (on Mac) with Admin privileges with the directory set to the ADB folder.
You will also need to enable ADB debugging on the TV, so jump to point 13 to see how to work that out. Make sure the TV and the PC are on the same local network (preferably same Wi-Fi) and then follow the following steps:
Type adb connect <Local IP of TV> and press Enter or Return. In case you get an error message, type the same command again.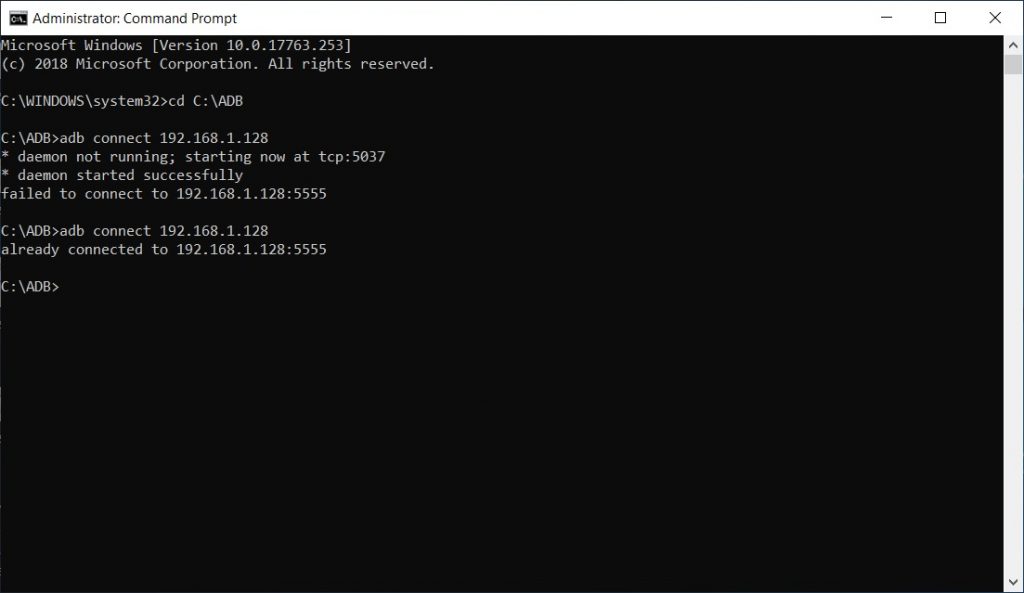 Type adb exec-out screencap -p > <image name of your choice>.<format>. This will automatically save the screenshot in the native resolution of the TV inside the ADB folder. You can see the screenshot below for reference.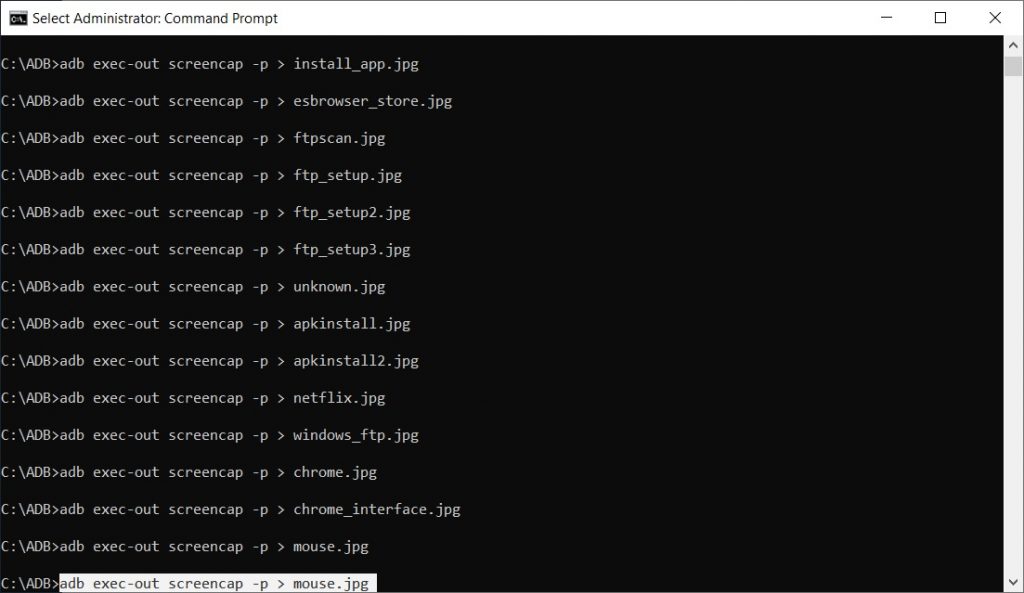 7. Customize the Recommendations Carousel
Android TV, as a platform, tries very hard to always have something new for us to watch. This can be both a boon and a bane; and while some people may like the "Recommendations" that Android TV offers, I don't want to see recommendations from just about every pre-installed source on my Android TV. Fortunately, there's an easy way to customize the sources that show up in the recommendations carousel on your Android TV.
To do this, just follow the steps below:
Go to Settings -> Home screen and select Customize channels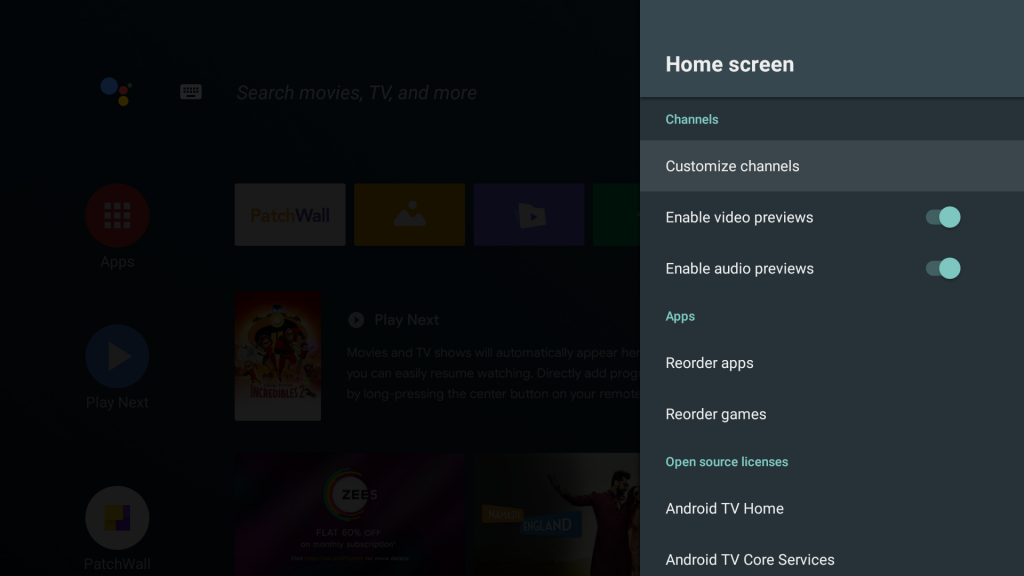 Here, you can show or hide the sources available on your TV, according to your preferences. You can also customize your preference for Play Next.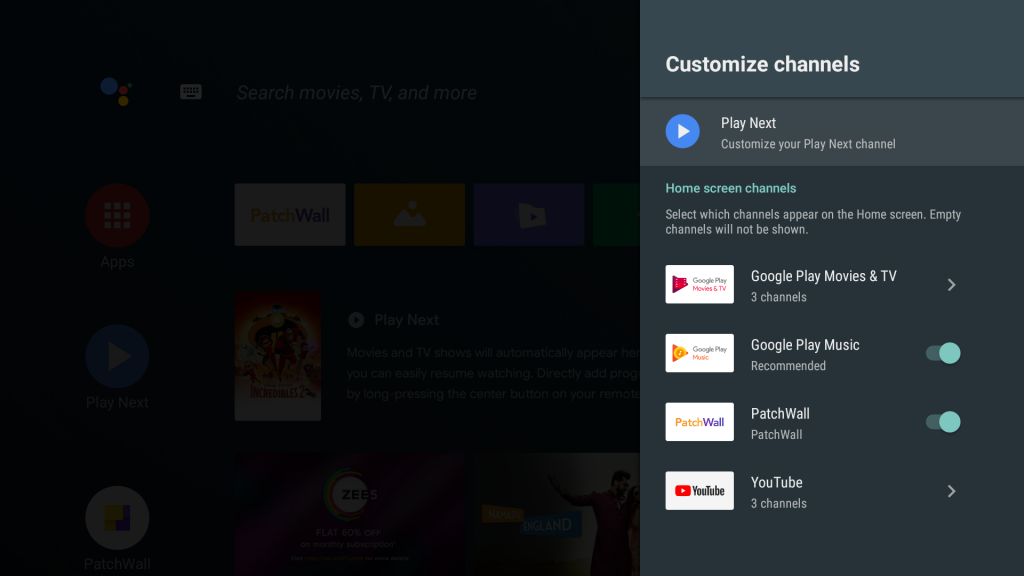 Some apps like YouTube and Google Play Movies & TV also lets you customize channels per app.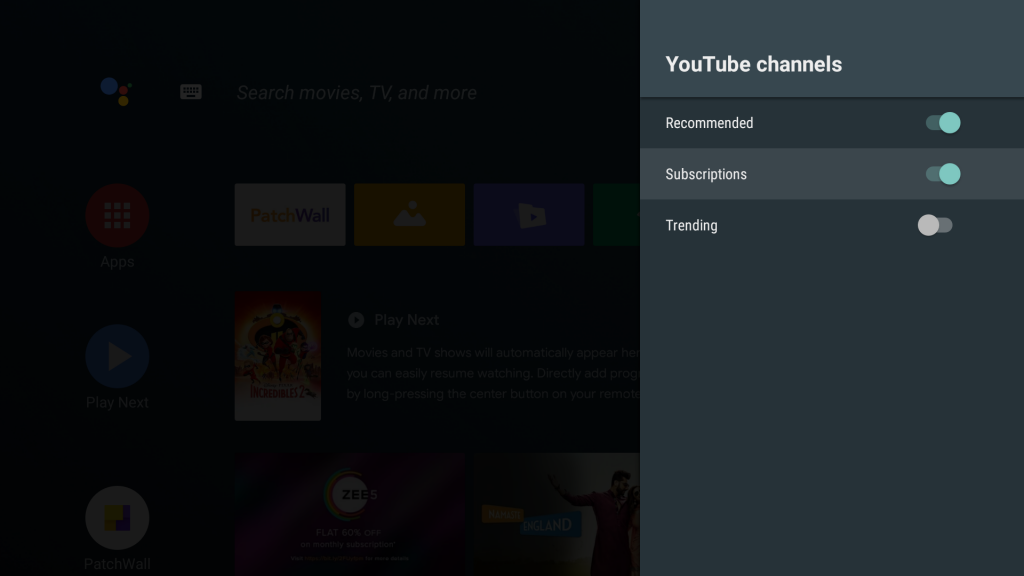 8. Switch App Auto-Update Off
Android TVs often come with limited inbuilt storage but not all of them come with file management apps like Xiaomi's TVs. Bloating of the inbuilt storage space can eventually slow down the smart TV. To keep this at bay, you can either expand the storage using USB devices or switch off auto-update for all apps and only update certain apps selectively.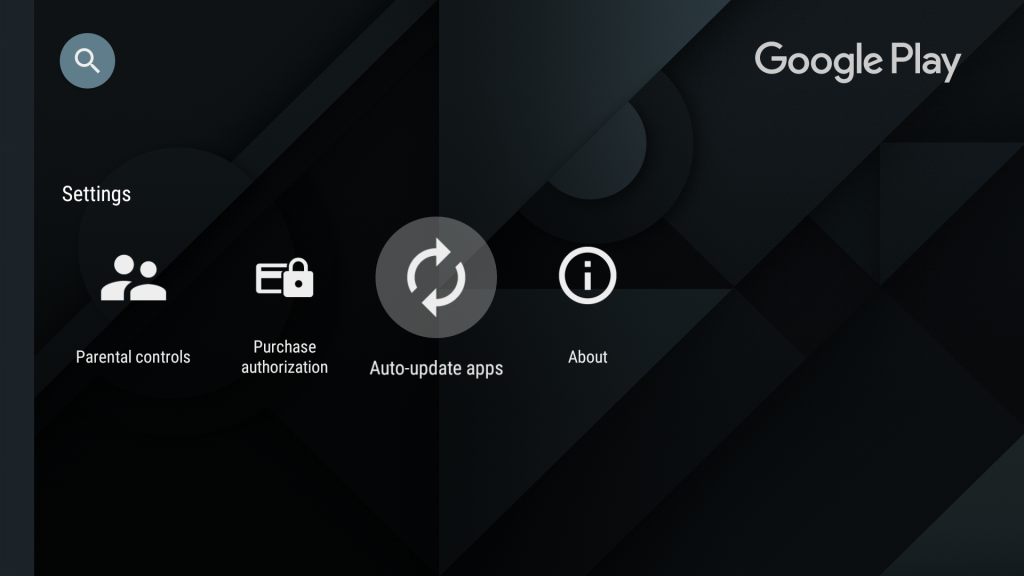 Within the Google Play Store, go to Settings and move the cursor over to Auto-update apps. You can simply toggle the option off by clicking on the option once or pressing the Select button on the remote.
9. Connect PS4 Controller for Games
Android TV also supports a wide range of games including some action-packed titles like Asphalt 8. But, to be able to play these games, you'll need to attach a gamepad via USB or via Bluetooth. While standard gamepads would easily serve you, if you have a PS4, you can also use your existing PS4 Dual Shock controllers and connect them with the Android TV. Just follow these steps:
On your controller, press and hold the PS and Share buttons simultaneously to enter pairing mode. The light behind the controller will start blinking.
On your Android TV, go to Settings, and then select Add accessory from the Remote & accessories option
The Android TV will search for nearby Bluetooth accessories. Select Wireless Controller and your PS4 controller will be connected to the TV.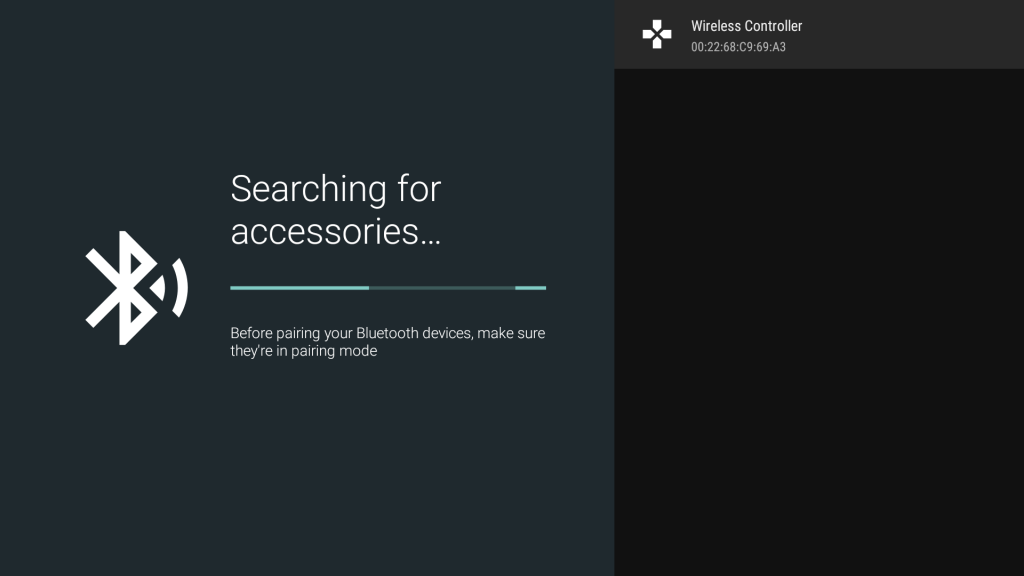 10. Mirror Your Phone/Laptop Screen with Google Cast
Another cool thing you can do with your Android TV, is cast your phone or laptop screen to your TV over WiFi. Thanks to Google Cast integration in Android TV, you don't even need to set anything up. Just open the media file that you want to cast to your TV, and start streaming.
On laptops, you can easily cast to your Android TV, with Google Chrome. You can choose to cast just the tab you're in, or your entire desktop to your Android TV. On Google Chrome, just click on the 3-dot menu and then click on Cast. This will start casting the current tab onto your TV.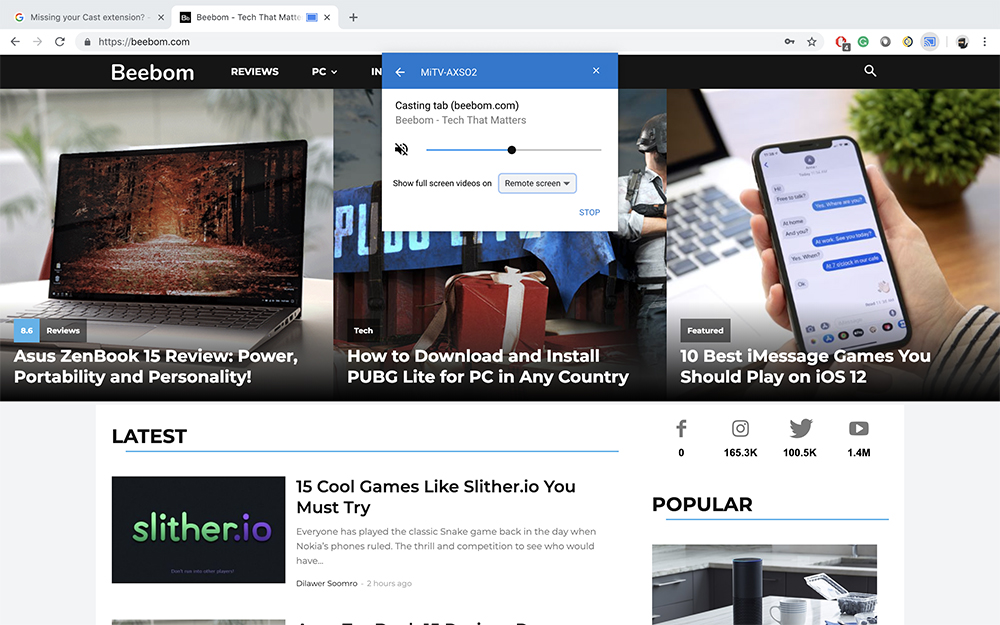 11. Display Information on Your Idle TV
By default, when your TV is idle, it just displays a black screen. However, with Android TV, you can get your TV to display useful information when it's not in use. Thanks to the Screensaver feature which has evolved out of Daydream on Android devices, you can get your TV to display information like the current time, along with the date, and weather right on the screen.
Using an app like "Lucid Daydream" (free, with in-app purchases), you can get this feature on your Android TV. There are a lot of other modules available in Lucid Daydream, including calendar events, notifications, and more. You can choose the things you want your TV to display, from Daydream settings.
To set up a Screensaver, just follow the steps below:
Go to Settings -> Screen saver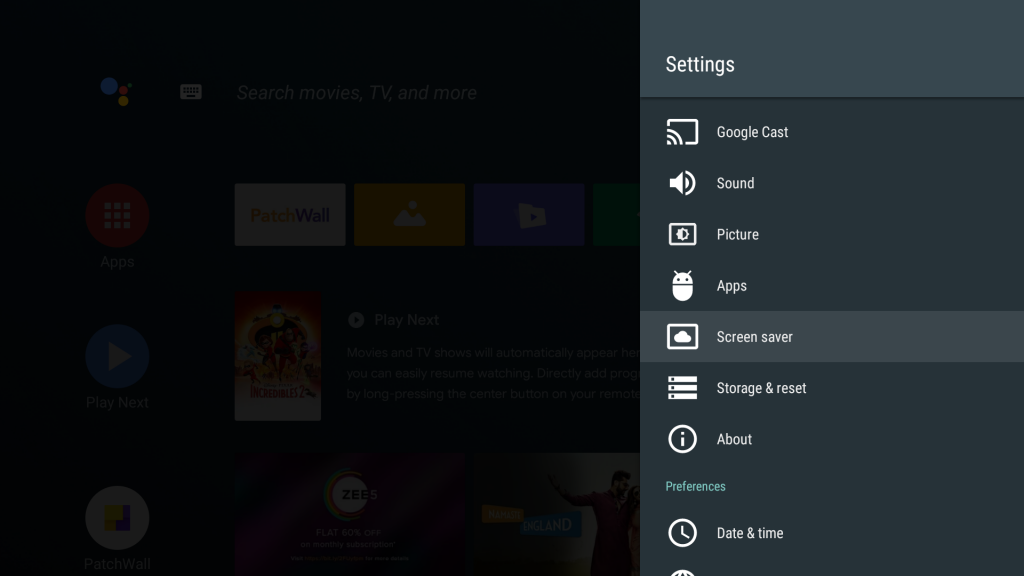 Here you can select the source of images and set the time for which your Android TV must remain idle in order to start the Screensaver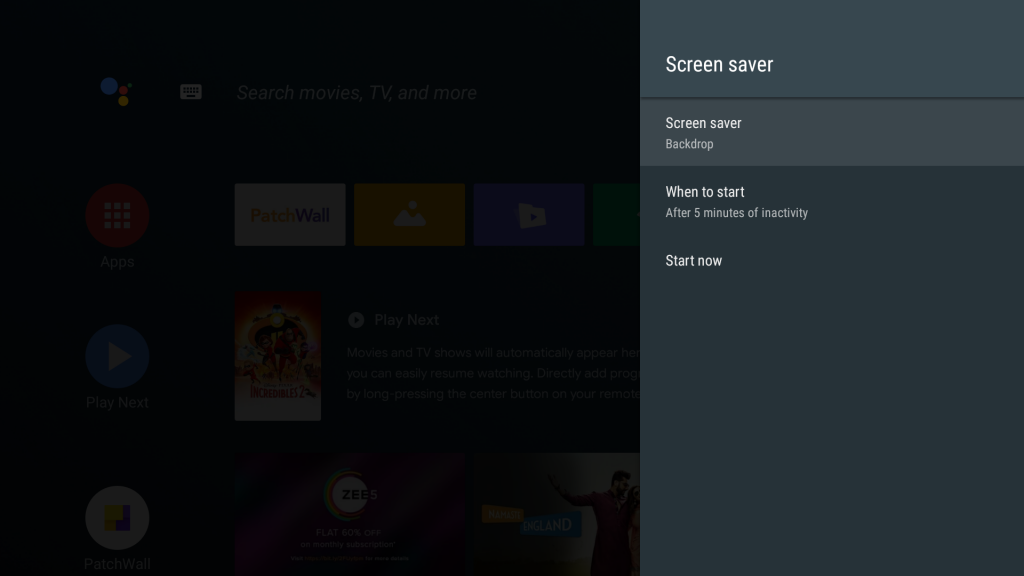 12. Use Google Photos as Screensaver
You can also use an app called 'Photo Gallery and Screensaver' (free) and display your Google Photos as a screensaver on your Android TV just like a Google Home Hub. To set it up:
Open the open the app on your TV after installing it from the Android TV Play Store and choose Google Photos as the source.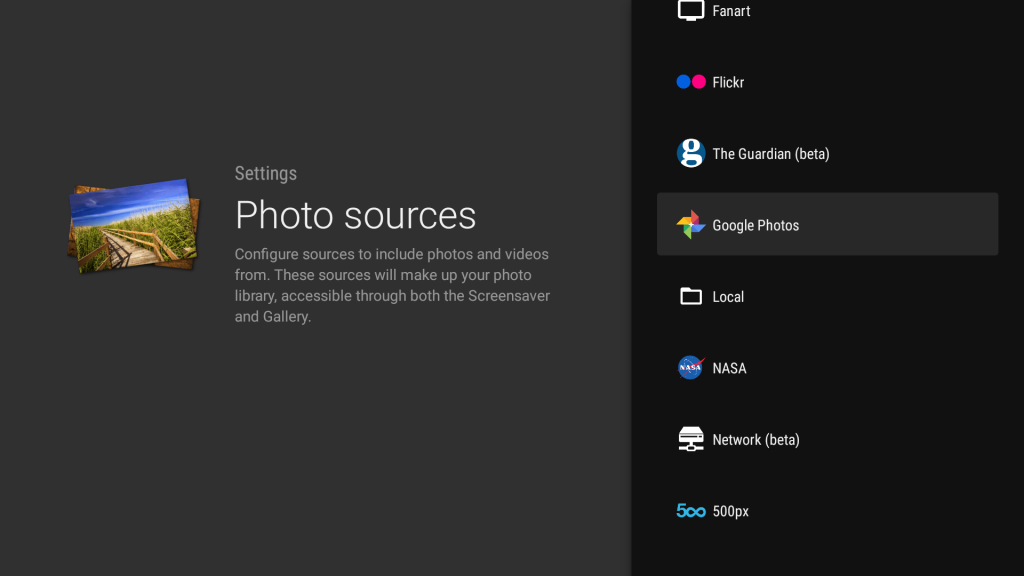 Select the Specific folder from which you want to display these images. Since Google Photos automatically bundles pictures of the same person – based on their face, you can select a person's folder just like I chose Rupesh's.
You can also choose the frequency of the changing of the images.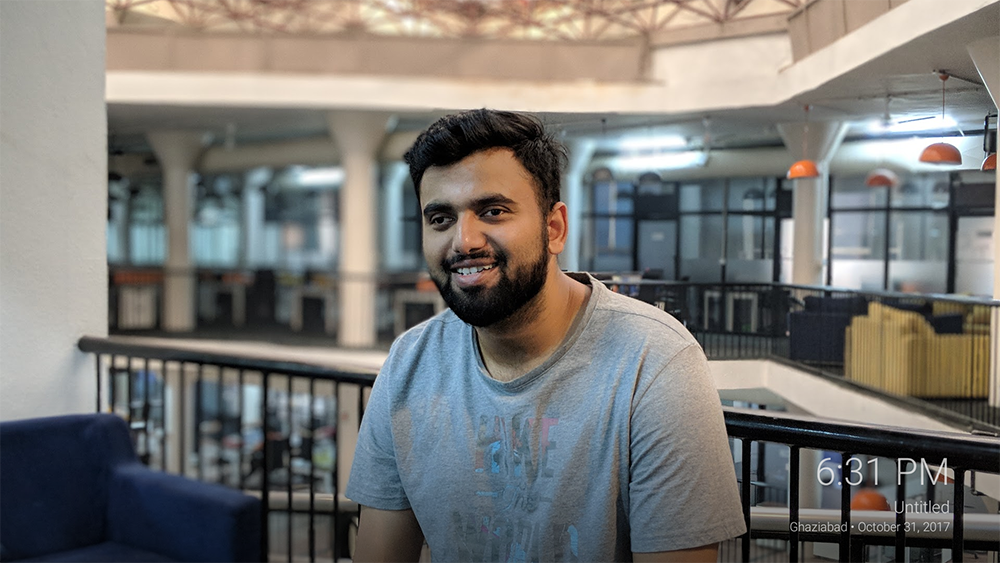 Besides Google Photos, you can also choose popular photo sites like Flickr and 500px as sources or even display your locally saved images. Do note that there is (probably) a bug or in this screensaver app and that is, it shows the date and the location of the image, which can be initially confused for the current date or location. This is likely to bother you until you see multiple pictures.
13. Play with Android TV Developer Options
If you like tinkering with settings, and playing around with hidden (advanced) features, you'll be glad to know that you can access Developer Options on your Android TV as well. To enable Developer Options on an Android TV, just do the following:
Head over to Settings -> About, and tap on the "Build Number" 7 times.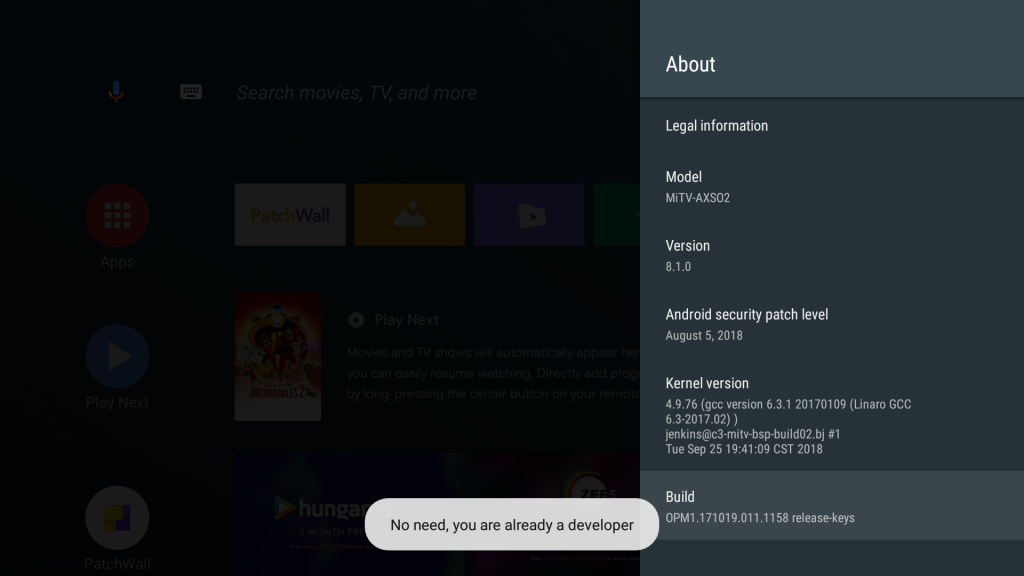 You can then find Developer Options in "Settings", under "Preferences".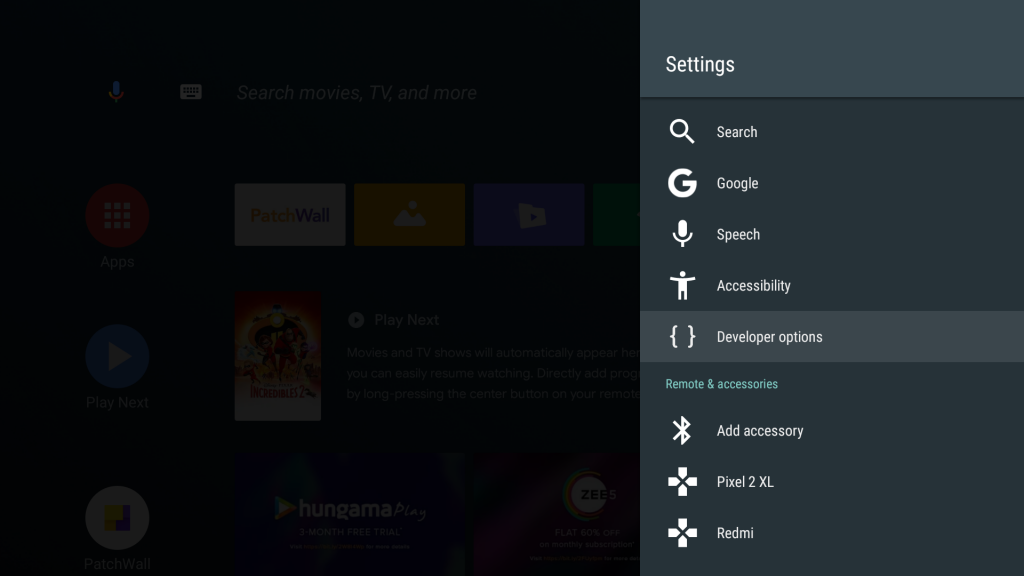 In Developer Options, you can do things like turn on ADB debugging. This can come in handy if you're developing Android TV apps, and would like to test them out on your Android TV.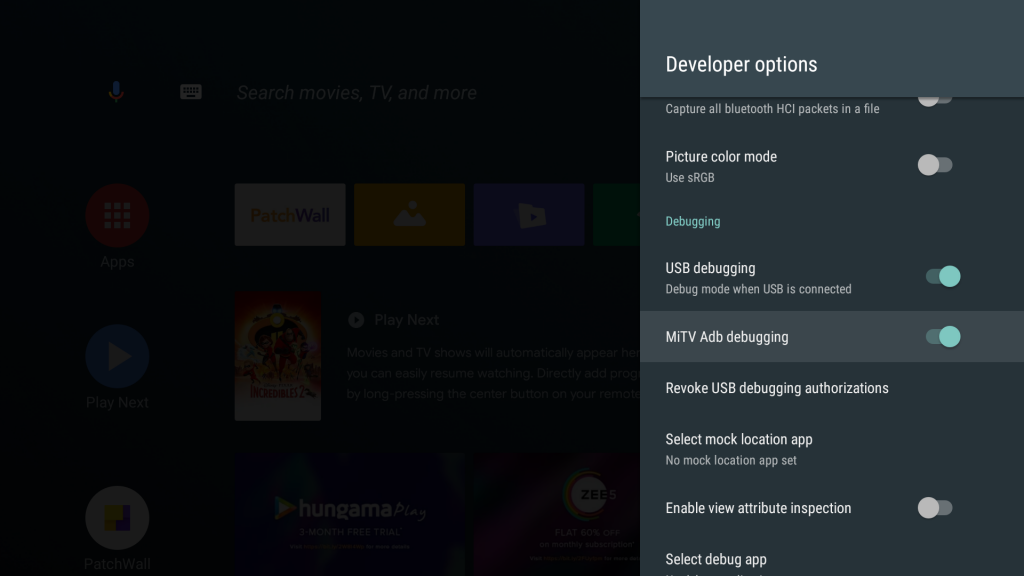 Under the "Drawing" section, you can change the animation scale for various animations. Changing these settings can make the system appear much more snappy than usual.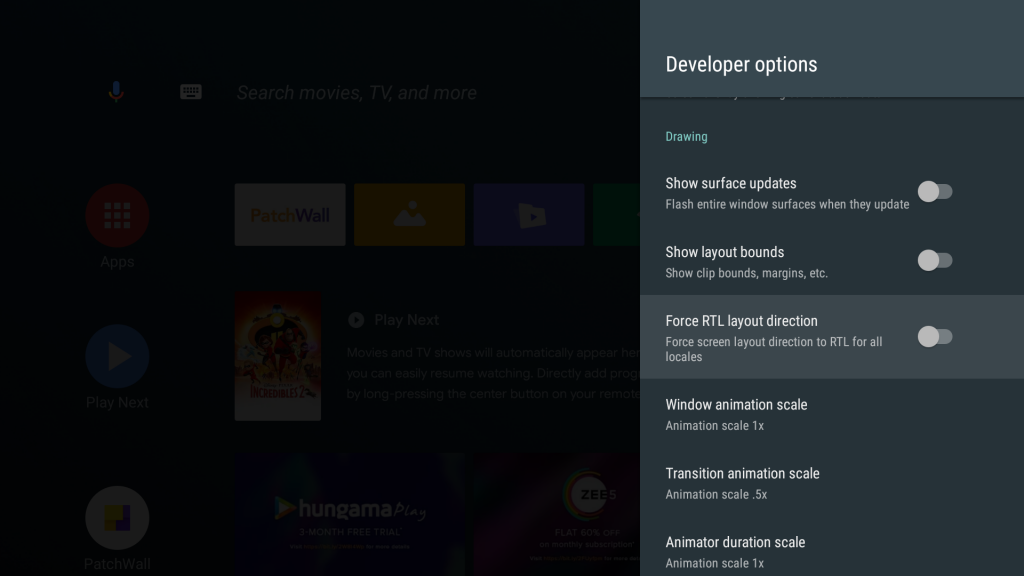 There is a lot more you can change in Developer Options, but due to the nature of these settings, they should only be played with if you what you're doing.
14. Use Indic or Chinese Keyboard
Android supports a full range of scripts for Indian languages and if you're in India, you can use almost all of them using the Google Indic Keyboard app (free) or the Google Pinyin Input (free). I recommend downloading the app from the Google Play Store. To select it as the default keyboard and set up your language preferences, go to Settings-> Inputs-> Google Indic Keyboard.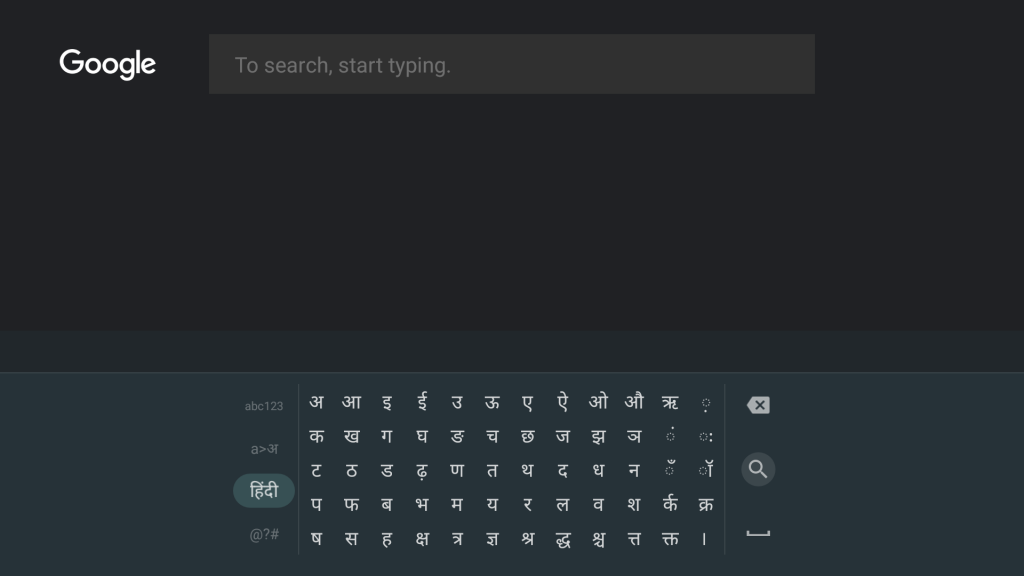 The best part is that you won't have to switch between English and the other selected language on the same keyboard. You can use the keyboard practically everywhere and it will especially be useful in searching for regional content.
15. Show Sideloaded Apps
While Android TV lets you sideload apps easily, some apps will not show up on the app drawers. This especially counts for the apps which are not present on the Google Play Store or natively supported by your specific Android TV model. To see these sideloaded apps, you can download Sideload Launcher from the Play Store (free).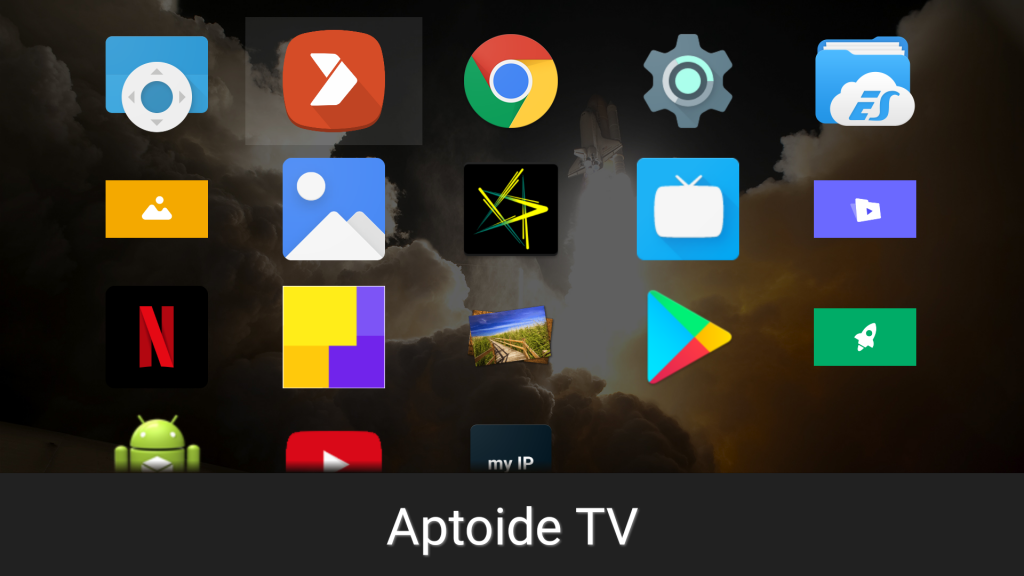 Sadly, there's no way to set it up as the default launcher and you need to open Sideload Launcher everytime you wish to look for a certain app. However, one single click is better than not being able to locate apps even after installing them.
SEE ALSO: 15 Best Android TV Games You Should Play
Use These Android TV Tricks to Get More out of Your TV
The similarity between Android TV and Android on a smartphone is striking and this means there is really a lot of customization possible on an Android TV. You can use these tips and tricks to enhance your experience with an Android TV. As always, we'd love to know your thoughts on Android TV as a platform; and the app support (or lack, thereof) for Android TV. Also, if you know of any other Android TV tips and tricks, do let us know about them in the comments section below.