If you just bought a shiny new Xbox One and looking for some great games to play or maybe you have had the Xbox One for quite a while now but want suggestions for your next game then you've come to the right place because we have the 25 best Xbox One games for you. If you are looking for countless hours of fun and excitement then keep on reading to learn more about the best games for your console.
Below is a list of 25 best games for Xbox One:-
1. The Witcher 3: Wild Hunt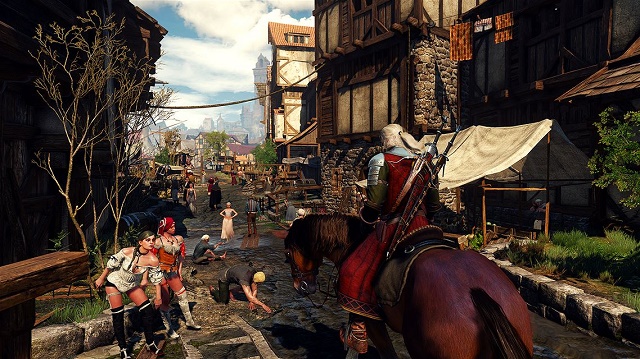 Geralt is back and he's ready to kick butt while taking a lot of names. The Witcher 3: Wild Hunt has seen a lot of attention and it has garnered great reviews from different publications. It is a role-playing game where you complete side quests and main storyline mission. Your choices in the game affect the outcome of different situations. The map area in the game is nearly 20% larger than that of Skyrim which makes it quite large. The game provides nearly 100 hours of missions and side quests for gamers.
2. Destiny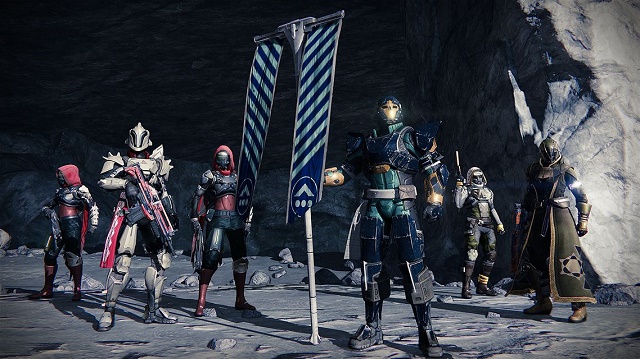 Destiny cost the developers nearly $500 million for promotion and development. Destiny is a first-person game (fps game) with some role-playing elements that give it a unique new twist. The game has received numerous awards for it's brilliant gameplay and graphics. Destiny offers a massively multiplayer gameplay in a world shared by many other players. Players can form parties and play co-op to complete missions or play against each other in numerous different shooter modes.
3. Halo: The Master Chief Collection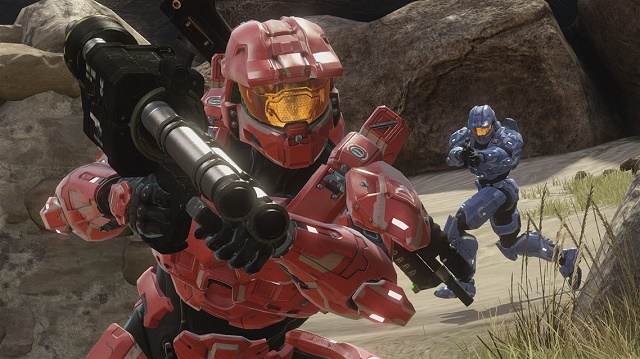 Halo is a widely known franchise exclusive for the Xbox platform. Halo: The Master Chief Collection consists of previous instalments in the series that include, Halo: Combat Evolved Anniversary, Halo 2, Halo 3, and Halo 4 games that were released for previous Xbox consoles. The game include all the extra content and some new redesign as well. Halo is a futuristic first-person shooter game that is widely known for its amazing gun combat. Definitely a must have game for every Xbox One owner out there.
4. Titanfall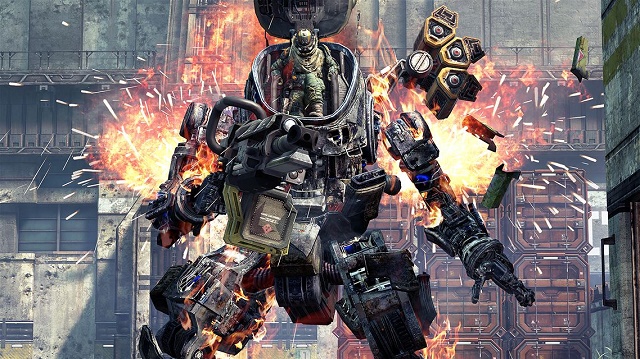 Another exclusive first-person shooter game for the Xbox One. Titanfall takes first-person shooters to a whole new level by adding acrobatic skills and giant mech robots. You start off as a Pilot killing people as you would in any shooter game, however, you can also call upon a giant robot that you can control and wreak havoc upon your enemies with your Titan. The game does not have an offline game mode but you will not be able to get enough of the online multiplayer anyway.
5. Sunset Overdrive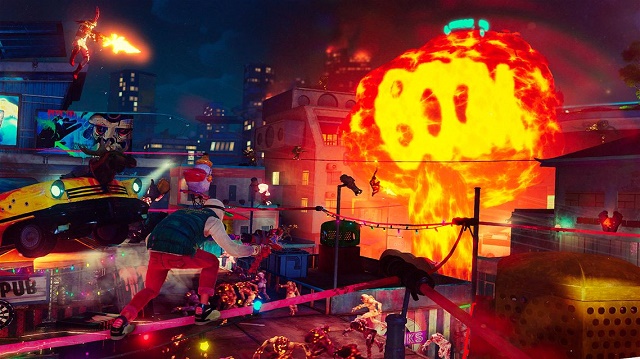 Sunset Overdrive is a highly acclaimed Xbox One exclusive game. The game offers a third-person shooting gameplay with a lot of comedic elements. This game was well received by gamers for its over-the-top action. You get a large arsenal of weird yet powerful weapons and you are up against the human-turned-mutants because of a new energy drink. Agile combat is the main focus of this game.
6. Batman: Arkham Knight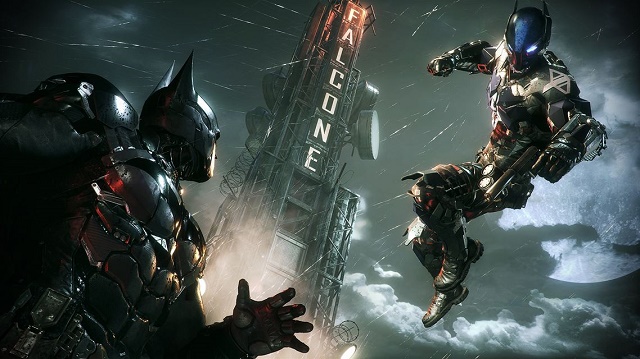 Batman is back with the last game in the Arkham series. Arkham Knight is developed by Rocksteady Studios and it's a direct sequel to the Arkham City game in the franchise. The game puts you in the shoes of the World's best detective and you have to solve cases using different skills of the Dark Knight. The game has been a big hit around the world and it's definitely a must for every Xbox One owner.
7. Fifa 15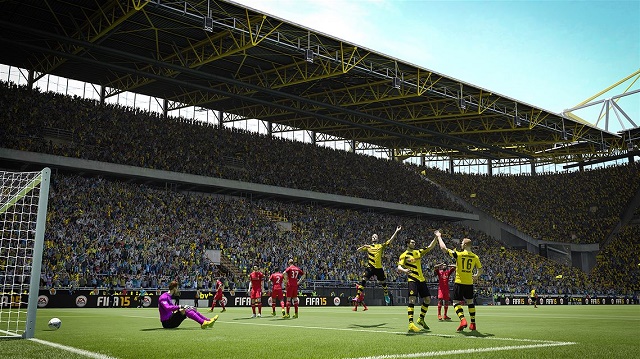 You can't own an Xbox One without getting EA's most famous and popular sports game in the world. If you are a football fan then Fifa 15 is a must have game for you. Any other game in genre is not as good as the Fifa franchise. Fifa 15 brings a lot of new improvements to the game but there are certainly a couple of glitches, however, the game is still fun and very exciting when you play with your friends.
8. Forza Horizon 2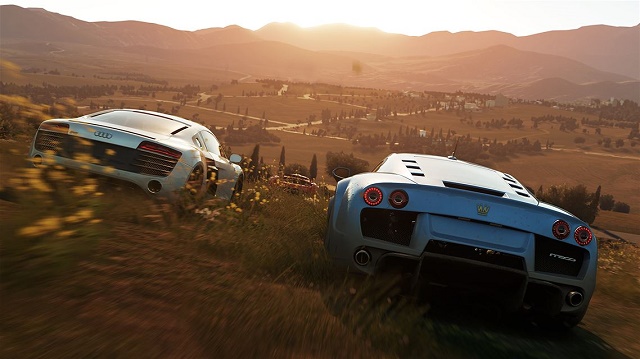 Forza is an exclusive racing game franchise for the Xbox platform and Forza Horizon 2 provides an open world racing experience that you will not find in other Forza motorsport games. You are a race car driver in the Horizon festival where you have to complete different challenges in order to become the best driver ever. Multiplayer lets you take on your friends or anyone from around the world in adrenaline-pumping races.
9. Tomb Raider: Definitive Edition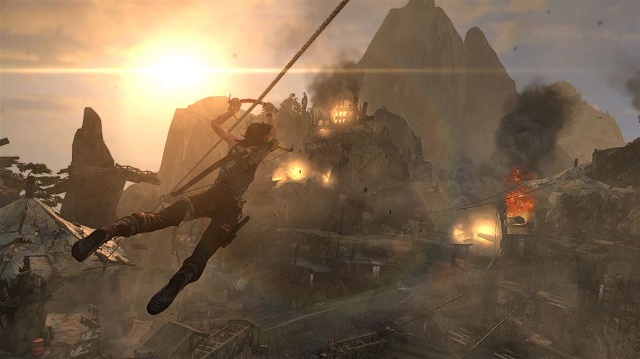 Lara Croft is back with a bang. This time she packs a lot of new skills and a lot of new weapons as well. Tomb Raider: Definitive Edition is a remastered version of the Tomb Raider game from the previous generation of consoles. This game offers completely remastered graphics. This game is a third-person action game and the main focus of the game is on survival. Definitely a must have for gamers looking for some serious action.
10. Far Cry 4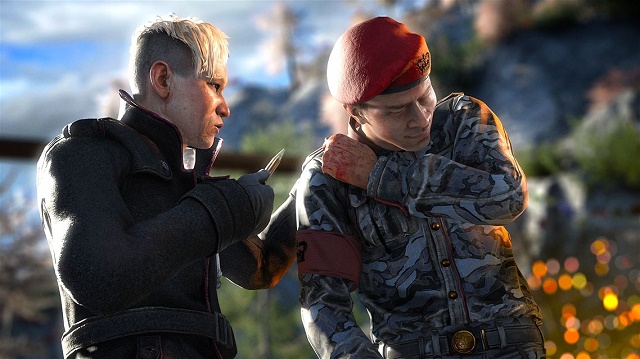 An open world survival first-person shooter game that takes the player to many exotic locations around the world. In Far Cry 4, you're stranded on an island where two different forces are fighting each other. You have to survive by fighting enemy soldiers and other wild animals in order to come out alive of this island. The game has a wide range of weapons and skills that you can use to get the most out of it.
11. Ori and The Blind Forest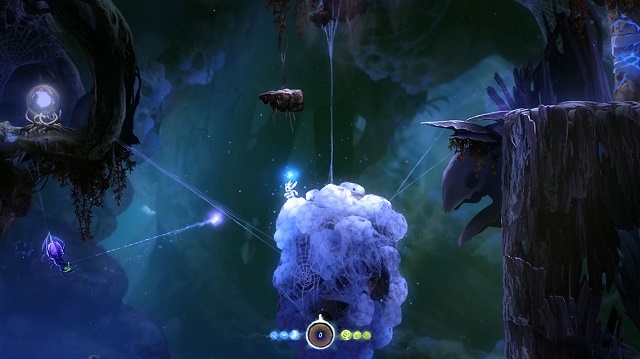 Ori and The Blind Forest is a highly acclaimed Indie game that has been exclusive to the Xbox One, Xbox 360, and the Windows platforms. In this game you are in control or Ori, the small white spirit that has the power to shoot Flames of Spirit. Ori has to jump and wall run while solving different puzzles on each level in order to bring back the life to his beloved forest. Definitely a must have for Xbox One players.
12. Rare Replay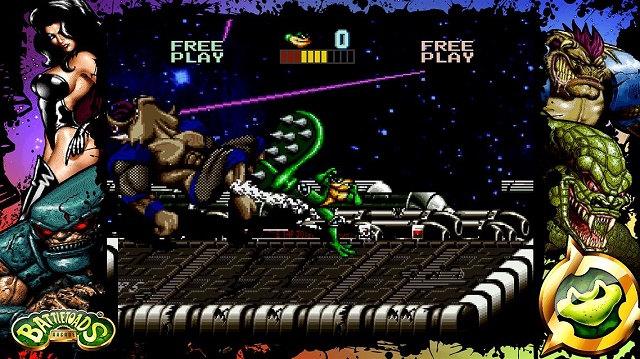 Rare Replay is an exclusive game collection developed by Rare for the Xbox One platform. This collection includes the 30 highly popular Rare developed games re-released for the Xbox One. The collection includes old gems like, Battletoads, Killer Instinct Gold, Perfect Dark, Banjo Kazooie, and many more. This is a must have collection if you want to relive the old gaming days on your Xbox One console.
13. Tachyon Project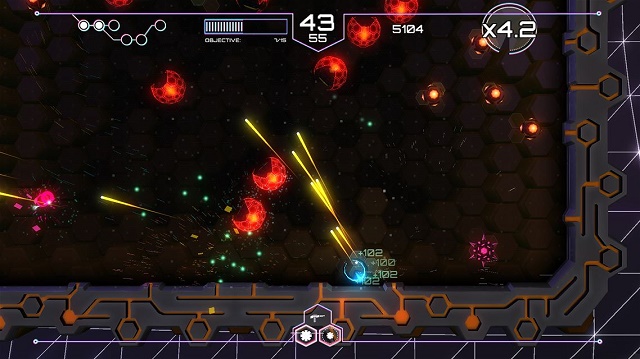 Another indie game that has been very well received by gamers from around the world. Tachyon Project is a unique game that delivers the best dual-stick shooter experience on your Xbox One. The gameplay is very smooth and exciting combined with the amazing graphics and a very cool soundtrack. The game is a bit short with just 3 hours stroy mode but the challenge modes will definitely keep you hooked for hours and hours.
14. GTA V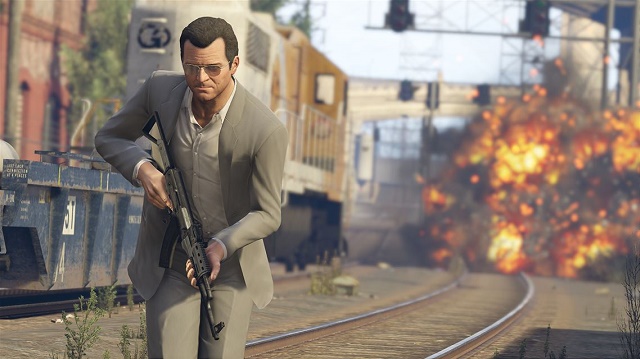 Grand Theft Auto needs no introduction and it's one of the best games ever to be developed for any console. GTA V has been the biggest hit in the franchise and it definitely is a must have game for all the Xbox One owners out there. The game brings in a lot of exciting new features to the franchise that make it one of the best games ever created for a console.
15. Devil May Cry 4: Special Edition
Dante is back with his perfect dialogues and high-octane action. This time, however, he has brought along friends and frenemies. In the Devil May Cry 4: Special Edition, you can also play as Vergil, Lady, or Trish and each of these new characters have their own ending and starting movie scenes. The game has been polished and looks even better on the Xbox One. If you want to hack n slash then this is a must have game for you.
16. Dragon Age: Inquisition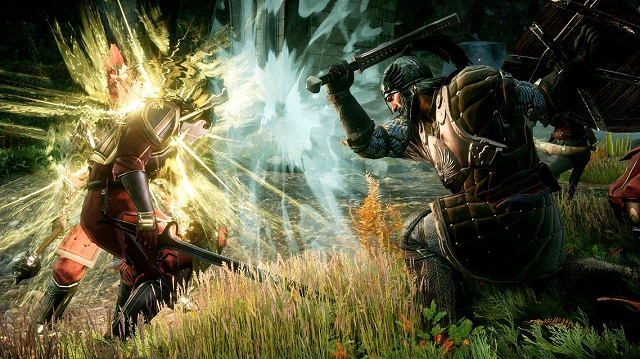 One of the best role-playing game available for the Xbox One console. Dragon Age: Inquisition has been a great addition to the franchise and certainly takes a top spot in the role-playing fantasy genre. The game offers a well written story mode along with a vast open world multiplayer experience that takes the game to a whole new level. The game is now free in the EA Access Vault, so grab it if you have an active subscription.
17. Call of Duty: Advanced Warfare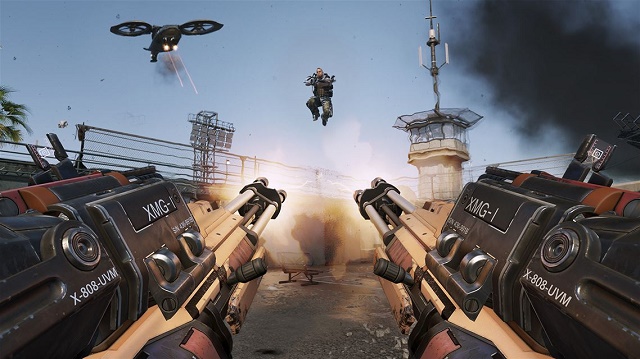 If you want Titanfall without the giant mechs then you should play Call of Duty: Advanced Warfare. It offers a lot of similar skills and features as Titanfall game except for the giant robots. The game still offers a different style of gameplay famous in the Call of Duty franchise, fast paced shooter action and over the top gameplay that sets it apart from the competition in the first-person shooter genre.
18. Mortal Kombat X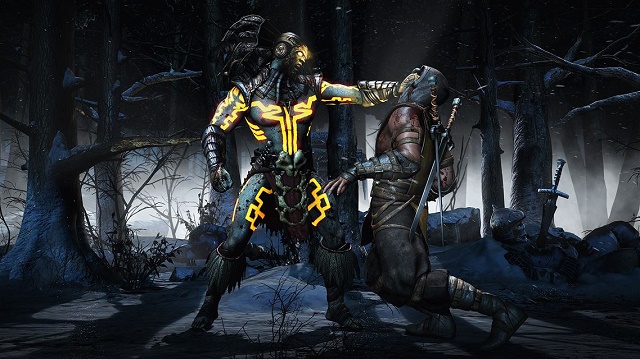 Get ready to turn your enemies into small bits of meat and bone in this most violent fighting game ever. Mortal Kombat X is the latest installment in the series that takes gore and violence to a whole new level with new fighting styles and moves. It's the most amazing fighting game available on Xbox One that lets you fight with different powerful characters from the Mortal Kombat universe. The game combines amazing graphics with a smooth gameplay making it a must have for fighting game fans.
19. Killer Instinct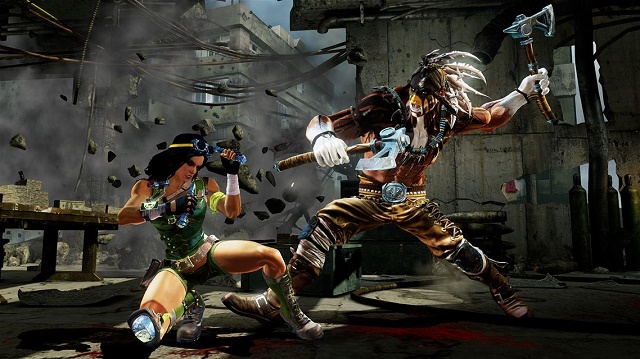 Microsoft's own fighting game, Killer Instinct has been very popular among Xbox One owners. The game is available for free and offers a few modes along with one free character. You can also purchase extra characters and different seasons of the game to enjoy extra content. This game brings a lot of new and unique styles and techniques to the fighting game genre that set it apart from other fighting games. Latest addition to the roster is Rash from the Battletoads game.
20. Child of Light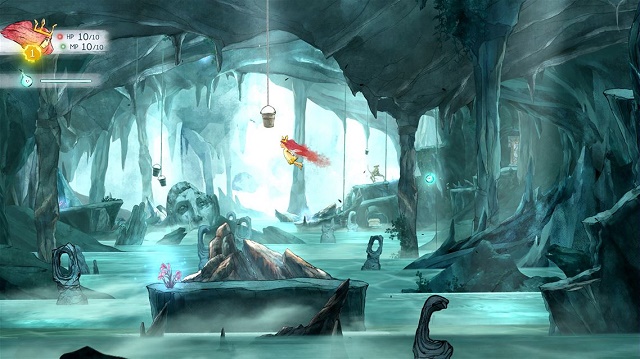 Child of Light tells the story of a beautiful princess named, Aurora who must bring back light to her realm bringing back the moon, the stars, and the sun which have been stolen by the Evil queen of night. It is a role-playing game with a turn based combat system where you and your opponents take turns in order to attack or defend or cast magic spells on each other. You also have a little light spirit as your companion who comes in very handy in combat and solving different puzzles.
21. D4: Dark Dreams Don't Die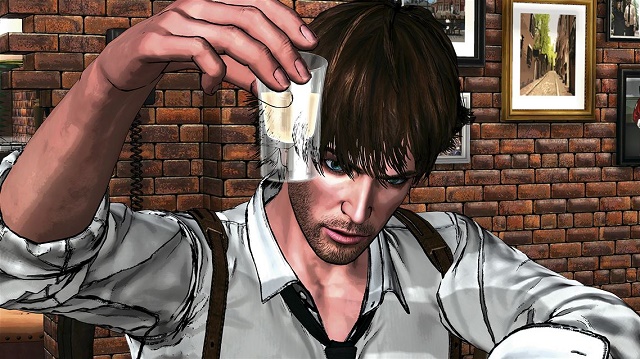 D4: Dark Dreams Don't Die utilizes the Kinect for gestures and voice commands. The game puts you in the shoes of a young detective whose wife has been murdered. The detective gains time travelling powers and you must help him travel back in time and undo the murder of his wife. The game offers different episodes and seasons similar to TV shows. The first season has been complete with two episodes and a prologue. It's a must play for people who like dark mysteries and bizarre gameplay.
22. Prototype: Biohazard Bundle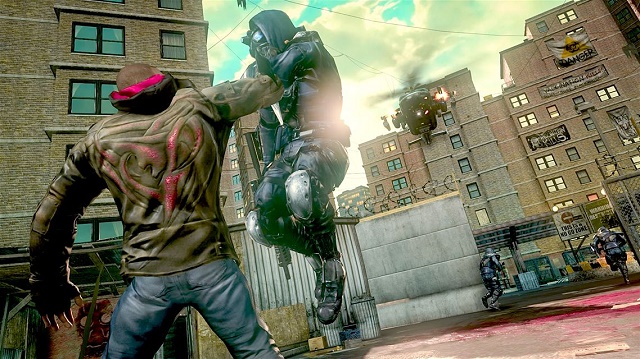 When we talk about remasters, we can never forget about the Prototype remaster that has finally made its way onto the Xbox One console. The Prototype: Biohazard Bundle contains both Prototype 1 and Prototype 2, remastered and polished for the new generation of consoles. The game offers the most amazing third-person action gameplay with unique abilities that provide you with countless hours of exciting and exhilarating action.
23. SteamWorld Dig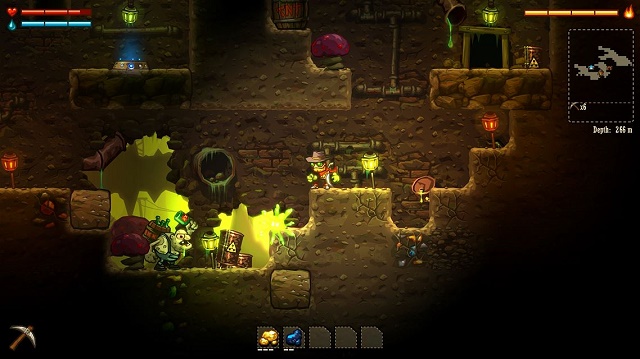 SteamWorld Dig is an indie game that has received a lot of praise from different media publications and gamers alike. The game lets you control rusty who arrives in a old western town. He has to start mining and uncover different secrets lying underneath the old town. The game offers different role playing elements but essentially it's an action adventure platform where you have to solve puzzles in order to progress. Perfect for players looking for something casual to play.
24. The Evil Within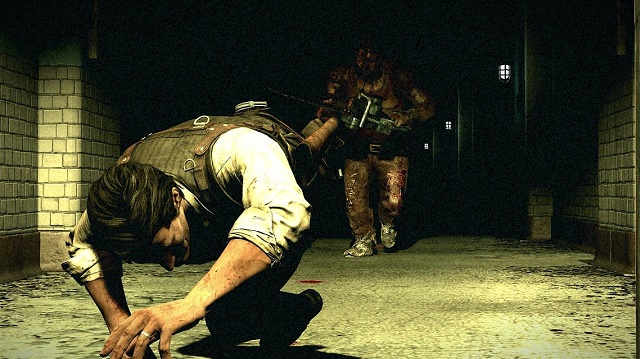 If you have been missing some Resident Evil type of game on your Xbox One then worry not because the creator of RE games has also made The Evil Within game that will take you on a horror ride. The game offers a third-person horror survival gameplay where the main focus in the game is to survive the evil and haunted things around you. You have to fight different enemies with a limited range of melee weapons and guns. The game has been a decent success but not as big as the Resident Evil series though.
25. Happy Wars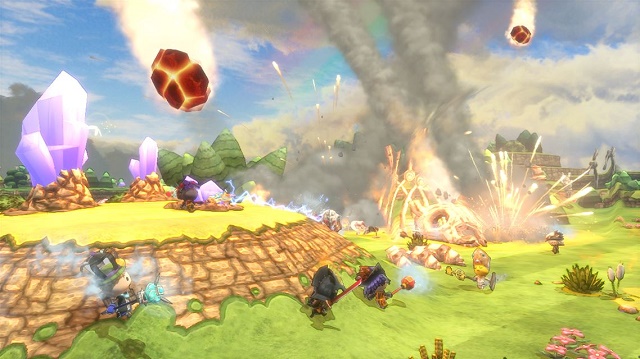 If horror is not what you are looking for then Happy Wars will definitely put a smile on your face with it's cartoonish graphics and comedic action. The game offers a role-playing multiplayer where you are up against another team of warriors and magicians, you have to conquer the enemy base in order to win. You can use different weapons, skills, and magic spells in order to defeat your enemies. The game is an exclusive for the Xbox platform and available for free on the platform.
SEE ALSO: 20 Best Flash Games You Should Be Playing Right Now
Hopefully, the list of games for your Xbox One will provide you with hours and hours of exciting gameplay. If you have any other suggestions or different favorite games for the Xbox One then don't forget to share them with us in the comment section below.