In case you've just bought a brand new Xbox One or have one lying around collecting dust because you don't know what games to play, then you've come to the right place. We've compiled a list of the 27 best Xbox One games, spanning across a variety of genres. From top-notch racing games to adventure platformers to action role-playing games, this extensive roundup has got the variety to let you pick the right game for your gaming console. Oh yes, it's also got quite a few quirky games for the times where you may want to take on some unpredictable challenges.
Top Xbox One Games You Shouldn't Miss out in 2020
As the games included in this roundup are from a variety of different genres, they've not been listed in any particular order. So, don't be surprised if your favorite games are placed along the bottom and the ones that you have never come across are positioned along the top. That all being said, it's time to explore the top Xbox One games and choose the ones that seem promising for your gaming fantasy!
Rockstar Games' Red Dead Redemption II takes players back to the American Wild West where they have to rob, steal, and fight their way across the land to survive. With the law on their heels, players must also take caution of the storm brewing within the gang members that threatens to tear the gang apart.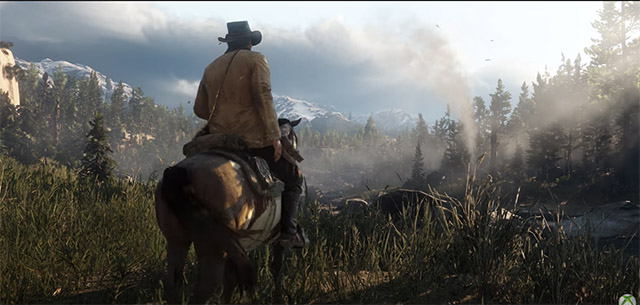 If taking on the harsh open world with your trusted steed piques your fancy, then you shouldn't make the mistake of letting Red Dead Redemption II pass. It's definitely a must-have title for Xbox One players, nay all console players, and even though I've played it already I wouldn't mind playing it again on PC, that is if Rockstar blesses us with a PC port sometime soon. We were all full of praise in our Red Dead Redemption II in-depth look, and you can go check it out if you want more details.
Buy Red Dead Redemption II ($38.49) 
2. Forza Horizon
In case you're a fan of car racing games, then Forza Horizon might be more up your alley. The latest addition in the Forza franchise brings with it over 450 cars that you can drive and I can attest to the fact that using an Xbox One controller to drive the cars feels nothing short of exhilarating.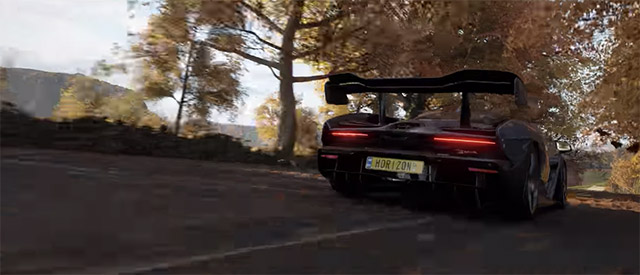 Take time off the tracks and explore the shared open world in which you can even interact with up to 72 other players and explore historic Britain like never before. Add to that the game's new dynamic seasons mechanic and you've got a racing game that feels more immersive than anything you've played before.
Buy Forza Horizon ($50.50) 
3. Celeste
Celeste is a simple adventure platformer in which you play as Madeline, a young girl on her way to the top of Mount Celeste. On her way up, Madeline encounters several different obstacles, with some of them created by her dark reflection, conveniently named Part of Madeline.
Even though the game might seem simple to pick up, it gets quite challenging as you climb closer to the summit, with a variety of different obstacles, both human and natural, preventing you from getting to the top. If you enjoy playing casual platformers, then Celeste is definitely a must-have on your Xbox One.
Buy Celeste ($19.99) 
4. NieR: Automata Become As Gods Edition
NieR: Automata for the Xbox One or NieR: Automata Become As Gods Edition is an action role-playing game that is set in a post-apocalyptic world ravaged by aliens that have been abandoned by the human race and are run by mechanical lifeforms.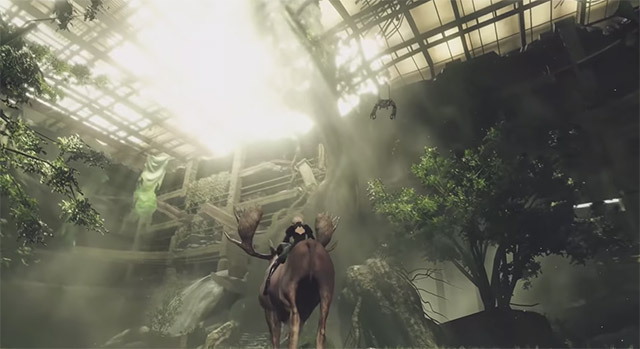 You are part of an android army created by humans and your mission is to reclaim the planet by fighting through hordes of deadly machines. The game has a riveting story, a ton of replayability value, and great gameplay mechanics, which makes it a must-have game for your Xbox One.
Buy NieR: Automata Become As Gods Edition ($39.99) 
5. Dead Cells
Dead Cells is another great action platformer that you can play on your Xbox One when you want to play something a bit more casual. Set in an ever-changing castle, Dead Cells puts you in the role of a body of cells that have taken control over a corpse in a dungeon.
You now have to fight your way out of the dungeon and collect weapons, loot, and other tools that will help you progress in-game. Be careful of your actions, however, as there are no checkpoints and if you die, you'll have to start all over again. Frustratingly challenging is a good way to define Dead Cells.
Buy Dead Cells ($24.99) 
6. Hellblade: Senua's Sacrifice
Although it's slightly older than some of the games on this list, Hellblade: Senua's Sacrifice still deserves a place on here. That's how good of a game it is. A perfect amalgamation of an action-adventure and a puzzle game, Hellblade: Senua's Sacrifice takes you on an epic journey into Viking heartland with you playing as Senua, a Pict warrior troubled by trauma and psychosis.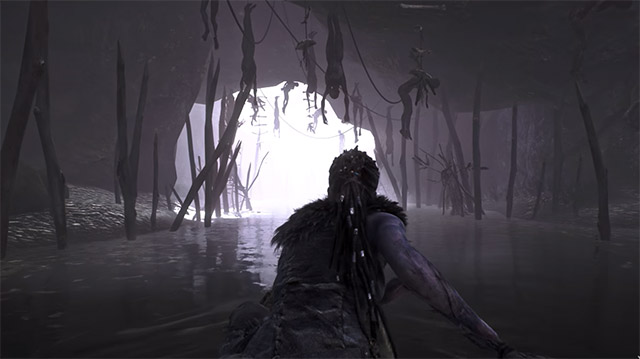 What's really unique about the game is the fact that it doesn't give players any information in the form of tutorials, instead of relying on players to decipher audio cues to figure out the mechanics and keep moving forward. If you're one of the people who like good challenges, Hellblade: Senua's Sacrifice deserves a place on your Xbox One.
Buy Hellblade: Senua's Sacrifice ($35.93) 
7. Injustice 2
Are you a DC fan? Do you ever wish you could customize your favorite DC superhero to make them even more powerful and versatile? Well, with Injustice 2 you can do just that. The arcade-style fighting game features a massive lineup of DC superheroes and villains who you can customize with unique gear that you earn as you progress through the game.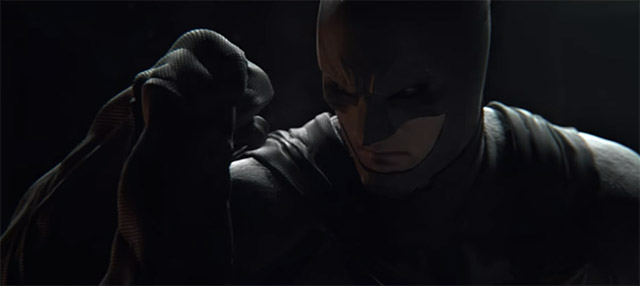 You can change how your character looks, how they fight, and how they perform in different game modes, making Injustice 2 one of the most engaging fighting games that I've ever played. Get it on your Xbox One right now and begin your superhero journey from the comfort of your couch.
Buy Injustice 2 ($19.93) 
8. Dragon Ball FighterZ
If you'd much rather prefer characters from the Dragon Ball universe than ones from the DC universe, then you should definitely check out Dragon Ball FighterZ – another great arcade-style fighting game for your Xbox One. Experience fights of epic proportions with a 3 man tag team, impressive anime graphics, and powerful abilities that will take some skill to master.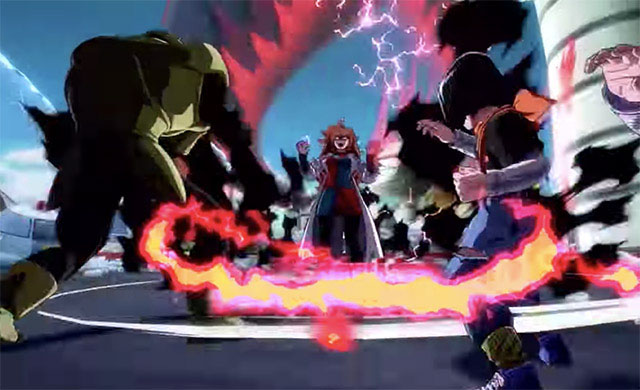 The game even has a fleshed-out competitive multiplayer, so once you're done beating your younger brother innumerable times, you can also test your skills against other players online.
Buy Dragon Ball FighterZ ($29.99) 
9. Monster Boy and the Cursed Kingdom
Another great side-scrolling platformer to add to your list of Xbox One games to buy – Monster Boy and the Cursed Kingdom puts you in the shoes of a boy named Jin. As Jin, you must stop your Uncle Nabu from spreading chaos across the kingdom using magic, and in order to do so, you can transform into six animals, each with their own unique abilities.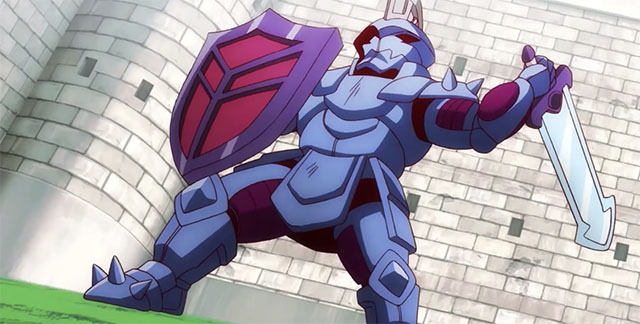 The game offers over 15 hours of gameplay, a vast variety of hidden pathways that you can explore, and a lot more. Monster Boy and the Cursed Kingdom is a great purchase for those looking for a casual title for their Xbox One.
Buy Monster Boy and the Cursed Kingdom ($39.99) 
10. Cuphead
I first saw Cuphead while watching a League of Legends stream on Twitch and the game's old-timey graphics, coupled with the fast gameplay, really got me intrigued. For those who aren't familiar with the title, Cuphead is a run and gun shooting game in which you control animated Cuphead (and his brother Mugman if you're playing with a friend) to fight through level after level of enemies to repay your debt to the devil.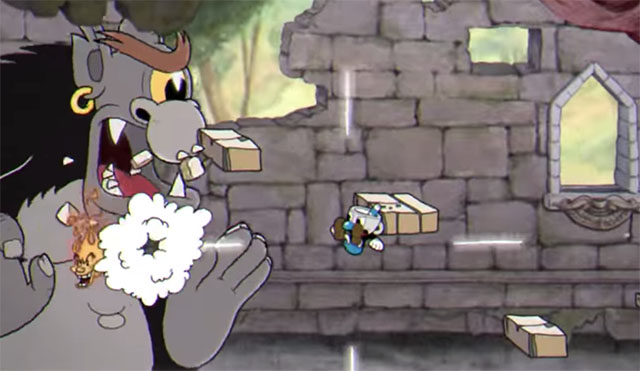 Cuphead is really fun to pick up and extremely difficult to master, making it a must-have for any of you looking for a simple yet addictive game for your console.
Buy Cuphead ($19.99) 
11. Resident Evil 7: Biohazard
The latest game in the Resident Evil franchise, Biohazard is arguably one of the best Resident Evil games so far as it goes back to its horror roots, laying emphasis on exploration and survival. In the game, you'll take the role of Ethan Winters who's looking for his missing wife on a treacherous plantation that is home to the cannibal Baker family.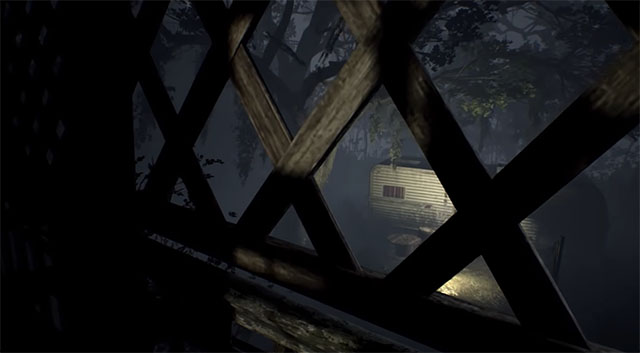 Solve puzzles, fight enemies, and do whatever it takes to survive in this jump scare packed adventure which will definitely give you the chills.
Buy Resident Evil 7: Biohazard ($26.98) 
12. Wolfenstein II: The New Colossus
It's 1961, the Nazi army dominated World War II and has now set up a totalitarian regime in America. In Wolfenstein II: The New Colossus, you play as William 'B.J.' Blazkowicz, a war veteran who's still making an effort to overthrow the Nazi regime. Lead the revolution, take down the enemies, and do whatever it takes to take down the regime in this first-person shooter.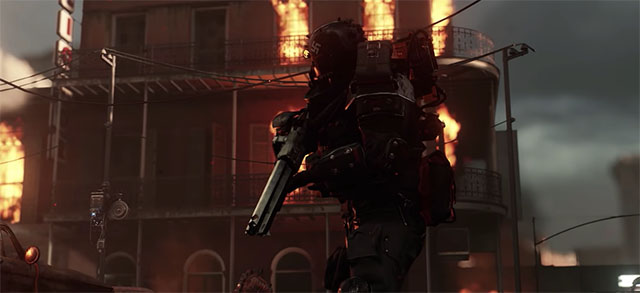 The game is a must-have for all fans of the Wolfenstein franchise and even if you've never played a Wolfenstein game before, I strongly urge you to give this one a shot.
Buy Wolfenstein II: The New Colossus ($39.99) 
13. F1 2020
Another great racing title to make it to the list, F1 2020 differentiates itself from the rest by offering players a chance to experience the 2020 Formula One World Championship from a driver's perspective. The game includes all twenty-one circuits from the championship along will all the twenty drivers and ten teams that took part in the championship this season.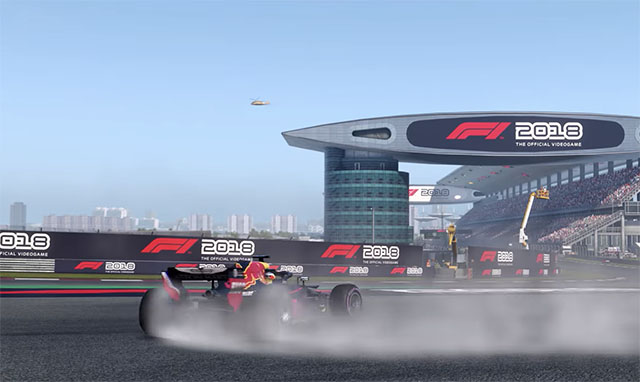 So, if you've ever wanted to experience the thrill of being up and close to the tarmac in the French Grand Prix or the German Grand Prix, then you should definitely check out F1 2020 on your Xbox One.
Buy F1 2018 ($51.99) 
14. FIFA 20
The FIFA franchise doesn't need an introduction, it's the most popular soccer game around the world, and the latest game in the franchise – FIFA 20 – only improves upon its legacy. This year, FIFA 20 brings a bunch of major gameplay changes that will have a significant effect on how players play the game.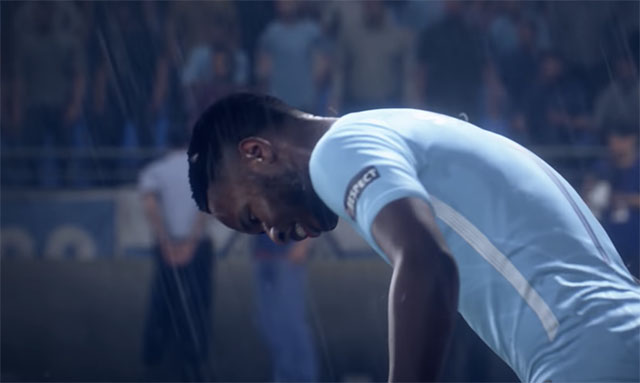 Firstly, now there are new attacking and dribbling techniques that give players more control. The set-pieces in FIFA 20 have received a complete overhaul. The system is now more complex, meaning fewer loose shot will end up at the back of the net. You will have to learn the techniques to score goals. While it was frustrating at first, somehow it added more satisfaction to free kicks. Overall you are going to enjoy this new iteration of FIFA on your Xbox One.
Buy FIFA 20 ($36.99) 
15. Call of Duty: Black Ops 4
The latest addition to the Call of Duty franchise – Call of Duty: Black Ops 4 – takes a drastic turn towards a multiplayer-only game, shelving the single-player campaign for good.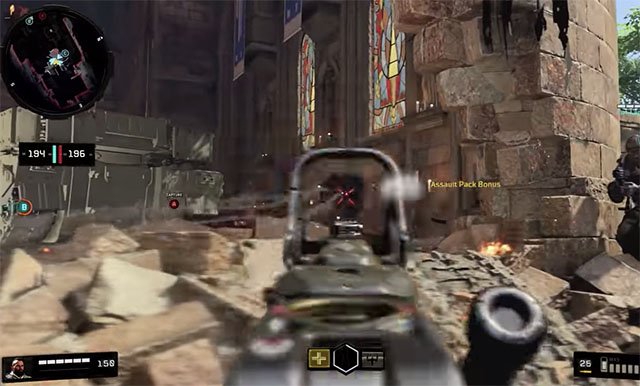 This time around, Call of Duty offers you a number of different multiplayer game modes, including a battle royale mode of its own, which will definitely keep you hooked to your Xbox One, no matter what. If you're a fan of the Call of Duty franchise, Black Ops 4 is definitely worth buying, even if just for its battle royale mode.
Buy Call of Duty: Black Ops 4 ($21.88) 
16. Street Fighter 30th Anniversary Collection
Street Fighter's 30th-anniversary reboot offers an all-in-one package offering all of the anthology's 12 arcade-style classic fighting titles, including the original Street Fighter, Street Fighter II, Street Fighter II: Champion Edition, Street Fighter II: Hyper Fighting, Super Street Fighter II, Super Street Fighter II: Turbo, Street Fighter Alpha, Street Fighter Alpha 2, Street Fighter Alpha 3, Street Fighter III, Street Fighter III: 2nd Impact, and Street Fighter III: Third Strike.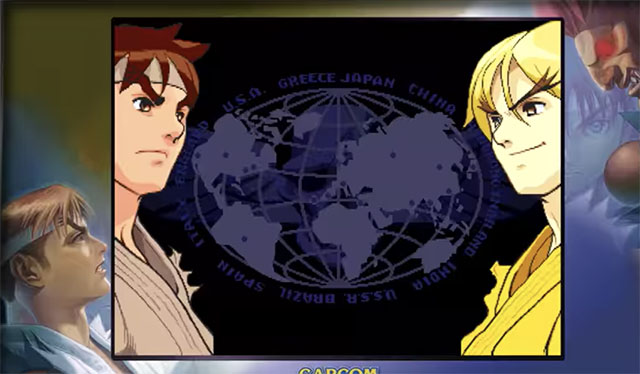 Need I say more? Get Street Fighter 30th Anniversary Collection on your Xbox One without thinking twice and I'm sure you'll enjoy every second of it.
Buy Street Fighter 30th Anniversary Collection ($39.99) 
17. Destiny 2
Play as a Guardian, humanity's last protectors, and join others to take down the Red Legion led by their deranged commander, Ghaul. A multiplayer first-person shooter, Destiny 2 offers you a world full of stories that you can explore, enemies you can take down, and friends you can partner up with for three-player strikes and six-player raids.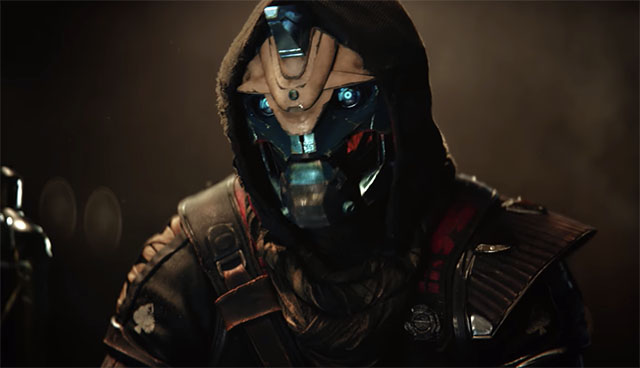 The game even has a number of different multiplayer PvP game modes in which you can test your skills against other players from around the world. Thanks to all the DLCs that regularly bring new content to the game, Destiny 2 is definitely worth picking up.
Buy Destiny 2 ($24.99) 
18. A Way Out
Looking for a game to play with your best bud? A Way Out – a co-op only adventure – might be a great option. In the game, you and your friend will play as Leo and Vincent, two convicts who are planning their daring escape from prison. The game requires you and your friend to co-operate with each other and carry out different roles to set your plan into action.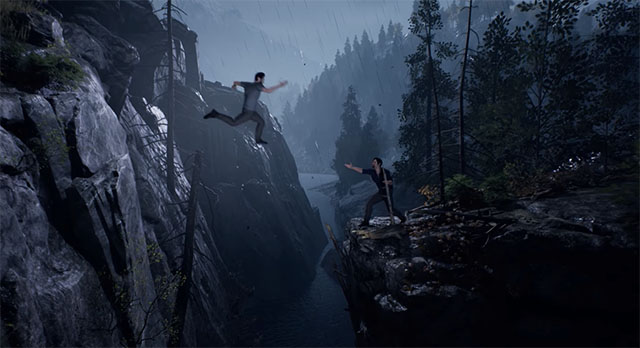 With support for both online co-op and split-screen local co-op, you can play with your friend even if they aren't around, but you can't play alone. There's no single-player option and you'll have to depend on someone else to complete it. The experience can either be exceptional or exceptionally frustrating, but it's still worth a shot.
Buy A Way Out ($29.99) 
19. Shadow of the Tomb Raider
Shadow of the Tomb Raider picks up from the events after Rise of the Tomb Raider and this time around, Lara Croft is on an adventure to stop the activities of Trinity – a paramilitary organization. The game has some pretty amazing locations, a few intense gunfights (unless you wish to take the stealth route), and a riveting storyline that will keep you entertained.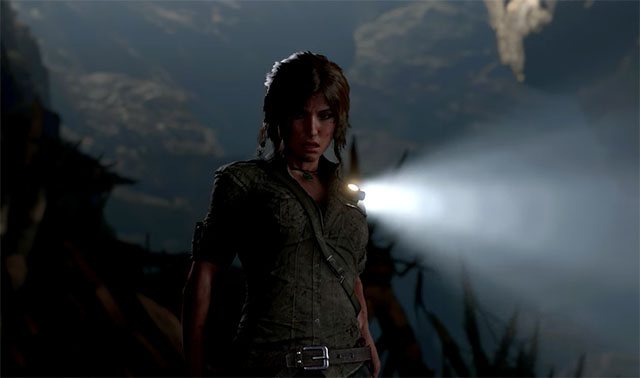 Shadow of the Tomb Raider is definitely worth checking out, even if you're not a huge fan of the franchise, but like adventure titles that have a great storyline.
Buy Shadow of the Tomb Raider ($59.99) 
20. 11-11 Memories Retold
11-11 Memories Retold follows the story of two men towards the end of World War I, who've been lured into war but have no intentions of picking up weapons and becoming a part of it. The game offers players a unique perspective of war, something that other war-based games forget entirely, and has story-driven gameplay that will keep you hooked to your console.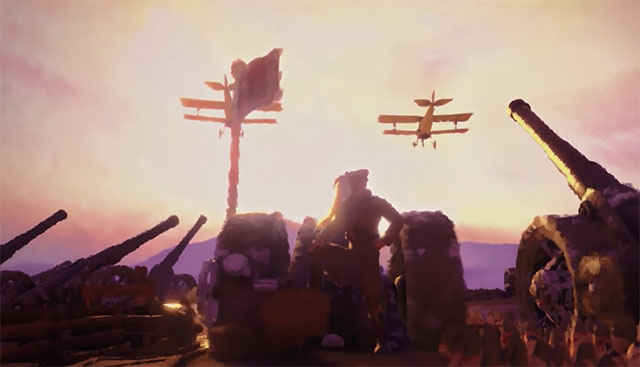 The story eventually leads up to the armistice of 11-11-1918, a date on which both the characters will have to face the biggest decisions of their life. If you're a fan of story-based games, then 11-11 Memories Retold deserves to be part of your Xbox One game library. Oh, and the artwork is simply amazing!
Buy 11-11 Memories Retold ($29.99) 
21. RIDE 3
Take to the asphalt on two wheels instead of four with RIDE 3, a great bike racing game that you can play on your Xbox One. The game offers players a selection of around 230 different bikes, along with 30 different tracks that they can ride on.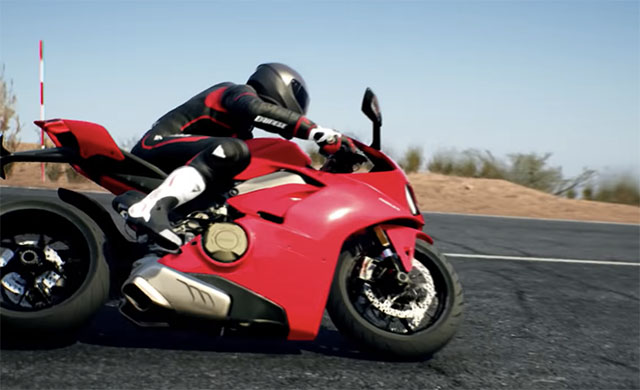 The bikes range from old-timey vintage models to modern cafe racers, while the tracks range from the popular North West 200 to the Nordschleife via Oulton Park and Sugo, all of which have their own set of challenges. Check out RIDE 3 to experience the thrill of racing on two wheels first hand.
Buy RIDE 3 ($49.99) 
22. Immortal Redneck
A beautiful mix of old-school first-person shooters, Immortal Redneck is a game that will take you to Egypt where you'll have to explore randomly generated dungeons with a vast variety of enemies.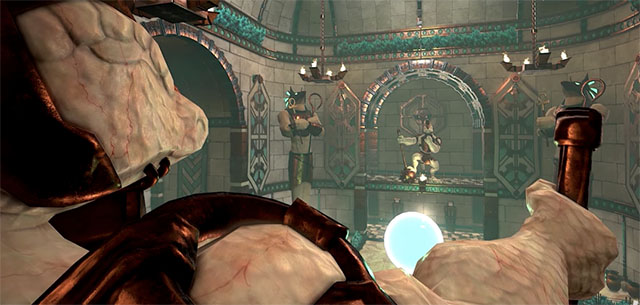 The fun, the fast-paced shooter will surely bring back some fond memories and will keep you hooked to the console with over 50 different weapons, a complete skill tree, and 9 different classes with unique traits that you can choose. Not only is this game challenging, but it's also a whole lot of fun and I'm sure you'll find yourself playing this game over and over again.
Buy Immortal Redneck ($19.99) 
23. Just Cause 4
Take the role of Rico Rodrigues as he takes on the Black Hand – the world's most powerful army operated by Gabriella Moreales in Just Cause 4. Set in the fictional nation of Solis, which is the homeland of the Black Hand, you'll find yourself searching for answers to help you take down the army.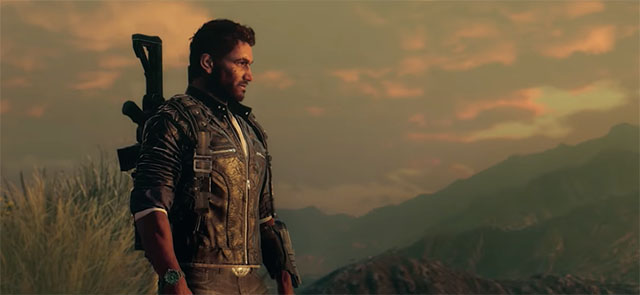 And much like with other games from the Just Cause franchise, this one brings back the trusty grapple hook and it's even more powerful this time around, including a bunch of different attachments that you can unlock as you progress in-game.
Buy Just Cause 4 ($39.99) 
24. PES 2019
The Pro Evolution Soccer franchise, or PES as it's commonly known as is the biggest FIFA competitor in the market, and in order to keep up with FIFA, it also received a refresh last year. If you notice I have not mentioned the latest version PES 2020 ($31.99). It's because, many players still consider the last year's version to be a better game. But you can buy the new one if you desire.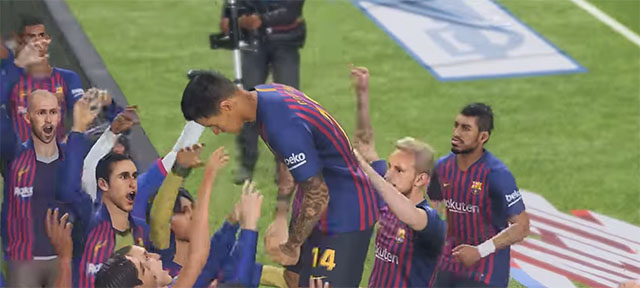 Talking about PES 2019, it brings with it a larger selection of licensed leagues, 11 new skill traits for players, an updated Myclub feature to sign players to your own club, 4K HDR support, and a manager mode with changes to ICC pre-season and an in-depth transfer system. PES 2019 is definitely worth buying on the Xbox One if you're looking for a decent FIFA alternative.
Buy PES 2019 ($59.99) 
25. Sea of Thieves
Rounding off the list is Sea of Thieves, an authentic pirate experience that offers everything from full-scale sailing to expansive multiplayer battles in which you and your crew have to work together to take down enemy ships or risk losing your own.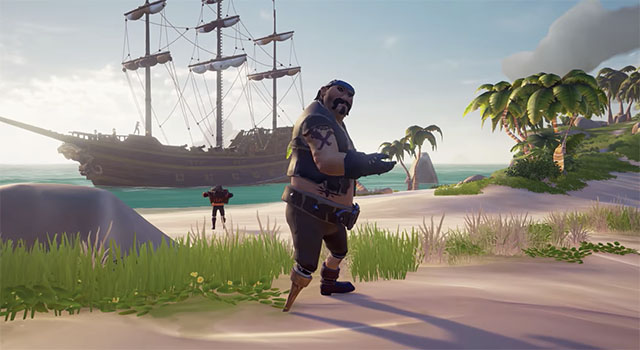 Since the game has no set roles, you'll also get the freedom to approach the world and other players as you see fit, making the game a bit more versatile and adding on to the replayability value. Sea of Thieves is a great pick for anyone who wants to experience a pirate's tumultuous life, Krakens included.
Buy Sea of Thieves ($39.99)
26. Final Fantasy 15
If you are after high-octane combat, give a chance to Final Fantasy 15 to win you over. Boasting action-packed combat coupled with fascinating gameplay, the game is designed for the folks who like to take on intense gaming.

For those unfamiliar, Final Fantasy 15 is the latest iteration of the legendary series. The interesting storyline with more emphasis on an adventure can easily appeal to your fantasy. To get started, join Prince Noctis and his trusted friends as they get ready to fight against the brutal empire to reclaim their kingdom.
Beware of the secret enemies and the backstabbing that could badly hurt your mission. With a ton of power-packed gears, several bosses to fight against, and endless opportunity to capture achievements, Final Fantasy 15 is a treat to play on Xbox One.
Buy Final Fantasy 15 ($34.99)
27. Halo: Master Chief Collection
For those looking for a game to spice up halo gaming experience, Halo: Master Chief Collection appears to be the best bet. And rightly so as it covers six halo games. All the games have been enhanced with up to 4K UHD and HDR support. Notably, the inclusion of Halo: Reach, Halo 3: ODST campaign has made the collection more exciting.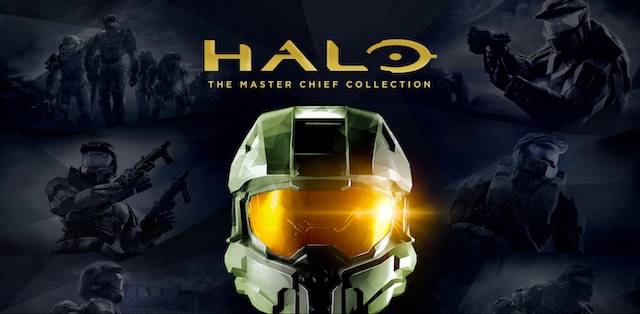 What has caught my eyes in this collection is Halo: Reach. The game revolves around a noble team which consists of a group of Spartans who fought bravely to save many lives. The planet Reach is humanity's last safeguard.
As the evil forces are hell-bent on destroying the earth, it's upon the brave Spartans to save the Earth from elimination. Featuring immersive graphics and engaging gameplay, the master chief saga never fails to impress.
Buy Halo: Master Chief Collection ($39.99)
Frequently Asked Questions
What are the fun Xbox One games?
When we talk about the fun-loving Xbox One games, the Cuphead and Dead Cells are the ones that easily strike the mind. So, you must check them out if you like to play games with a good dose of fun.
Which Xbox is Best?
Packed with the high-end specs, Xbox One X is by far the most powerful console. Priced at $449, it's also quite expensive as compared to its siblings. But, if you want to buy it right now, I would say that you should wait for the latest XBOX SERIES X which will be released in the coming weeks.
What is the most popular Xbox Games in 2020?
If you just go by the playtime, then FIFA 20, Call of Duty, and Red Dead Redemption II are the most popular Xbox games in 2020.
Is Xbox better than PS4?
Both Xbox and PS4 stand out as the most popular video game consoles. As to which one is better than the other, it all boils down to personal preference. However, If I were to choose one based on my personal experience, I would go with Xbox.
Try Out These Xbox One Games Right Now
Well, that rounds up our list of the best Xbox One games you should play right away. Out of the list, Red Dead Redemption 2, Dragon Ball FighterZ, Sea of Thieves, FIFA 20, and Cuphead are some of my top picks. I've spent countless hours playing these games on our Xbox One here at work and I would definitely recommend you try them out for yourself.
Have you tried any of the aforementioned games before? Which one is your absolute favorite? Let us know in the comments section below. Also, check out the exclusive Xbox One games as they are primed to live up gaming adventure.