Racing games are a lot of fun but what exactly make them fun? The fast-paced gameplay, competitive nature, and stunning visuals are all the things that make racing games exciting and really fun to play. In fact, racing is one genre in games that almost everyone likes to play. So, if you are a racing fan or you are just looking for some racing action on your PlayStation 4 then you are in luck, because we have scourged the PlayStation Store to bring you the best racing games for the PS4, PS4 Pro or Slim. So, without any further ado, here are the 18 best PS4 racing games you should play:
1. Gran Turismo Sport
Gran Turismo for PS4 is what Forza Motorsport is for the Xbox One. There isn't a better-looking driving game on the PS4, and 4K and HDR support means it'll look even better if you've got the right equipment. It includes 177 cars and 27 configurations of 19 locations to race on. There are several DLCs (downloadable content) on the way and with a massive multiplayer mode supported by the FIA, GT Sport will be hard to put down. If you've got a PS4 and you love cars, this is a game you need to own, simply because it is indeed the best racing game for the PS4.
Download ($33.00)
2. NFS Payback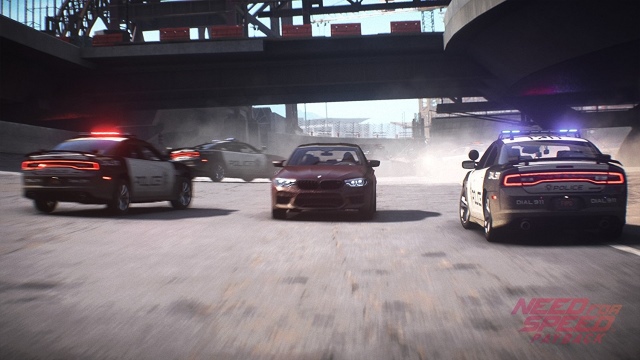 Need for Speed or NFS is the most popular game in the racing genre, and every racing fan has obviously played one of their iterations in their lifetime. NFS Payback, which is the latest iteration in the series, is also available on the PS4, and boy does it look good. Set in the underworld of Fortune Valley, you and your crew are reunited by a search for vengeance against The House, a nefarious cartel that rules the city's casinos, criminals, and cops. You will go head-to-head with other racers on- or off-road through canyons, deserts, mountains and the city. 
Download ($58.00)
3. Wipeout Omega Collection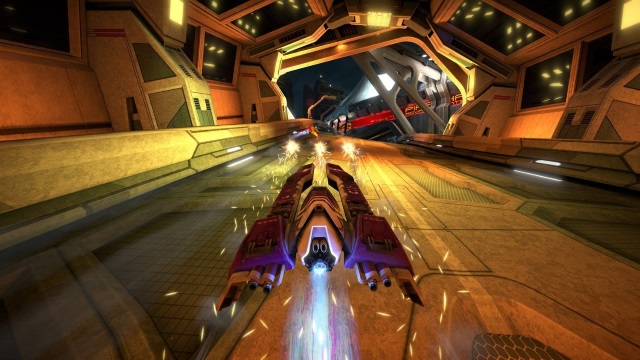 Wipeout is one of the most fan-beloved games on Sony's gaming console. With Wipeout Omega Collection, PS4 users finally get to play the futuristic racing game on their new consoles. The WipEout Omega Collection includes WipEout HD, WipEout HD Fury and WipEout 2048, enhanced for PS4 and PS4 Pro. The game makes use of all new textures as well as a host of improved graphical effects in HDR which massively improves the overall game feel.
Download ($32.97)
4. DriveClub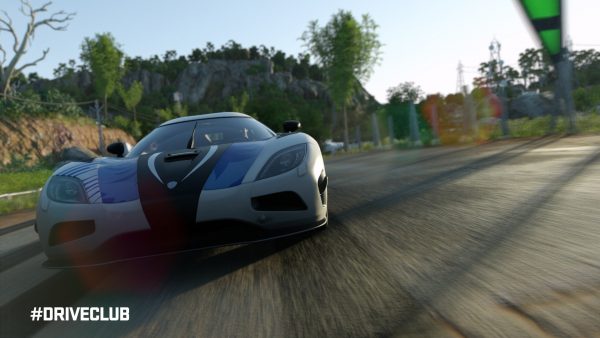 DriveClub is an exclusive game for the PlayStation 4 that goes toe-to-toe with Xbox's Forza franchise. However, DriveClub doesn't offer all the features that Forza offers, but it's still a great arcade racer. Driveclub doesn't focus on the realistic racing experience, instead it offers a more exciting gameplay, with more of a Ridge Racer feeling. It falls short in terms of car choices when compared to Forza, but offers one of the best weather effects you will ever find in a racing game. If you are more into arcade racers than simulators, then Driveclub is definitely a decent game that you should pick up right now.
Download ($19.99)
5. Trackmania Turbo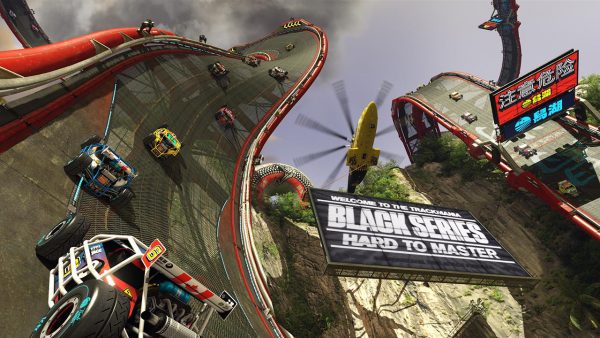 Trackmania Turbo is considered one of the best arcade racers for the current generation of consoles. It offers a fast-paced arcade racing experience with some over the top action. However, the game can be pretty frustrating at times because each car in the game has a different handling mechanic and it's pretty difficult to make that sharp turn when you're going at full speed. This game may not be the best driving simulator out there, but crisp graphics, bright colors, and an exciting arcade-like racing experience definitely make it one of the best racing games out there and you should definitely give it a whirl.
Download ($20.80)
6. F1 2016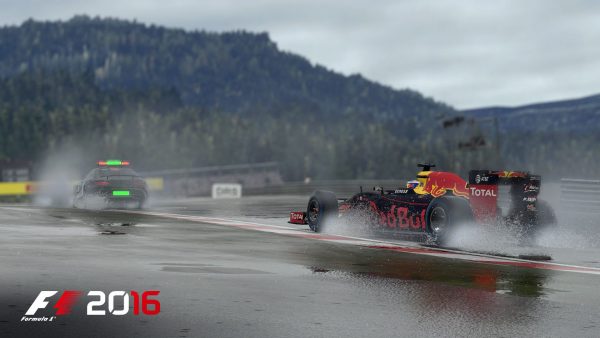 Codemasters releases an official Formula One racing game every year, but the F1 2016 is considered to be one of the best games in the series. If you really want to enjoy an authentic racing experience in one of the world's largest racing tourneys then F1 2016 is the perfect game for you. The smaller details that have been put into the game make it one of the best racing experiences you will ever get. You can feel like a real Formula One driver when playing F1 2016. The authentic cars, amazing graphics, and exciting gameplay make it one the best racers out there in the market.
Download ($19.99)
7. Project CARS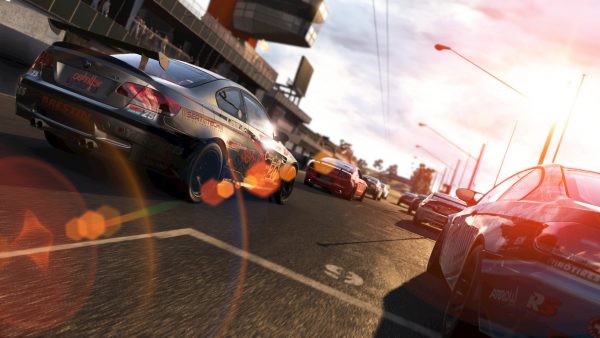 If you are a hardcore racer and love to enjoy extremely authentic racing experiences then you should definitely get Project CARS on your PS4. Project CARS offers a huge garage and best of all, there's a large variety of cars to choose from which makes it fun for casuals and hardcore players alike. You can enjoy anything from a supercar to your favorite sports car, everything has been added to this amazing racing project. Even more cars have been added via DLC, which you can pick up for cheap. Combine the wide range of cars with beautiful visuals, amazing soundtrack, and realistic handling and you have got one of the best racing games on your hands. Enjoy it best with a steering wheel.
Download ($27.71)
8. DiRT Rally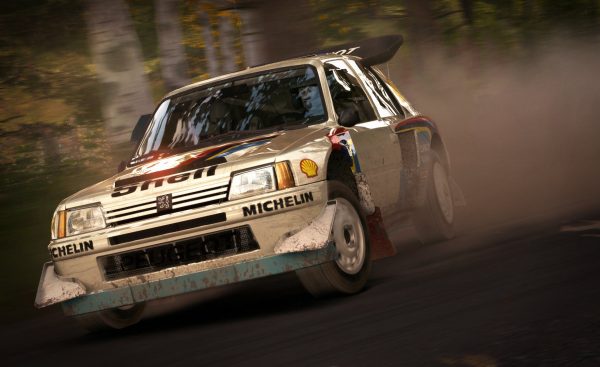 If you actually prefer dirt over asphalt then you are going to fall in love with DiRT Rally. It's one of the most advanced games in the series and goes back to its roots. You will enjoy the simulator-based rally gameplay provided in the game and with a steering wheel, it becomes a completely immersive racing experience, as if you were a rally driver. The game offers a wide variety of cars to choose from and even though it's not officially licensed by the WRC, it has amazing attention to detail and beautifully rendered cars, so who actually cares about licensing? If you enjoy exhilarating dirt races then this is the perfect game for you. You can also enjoy it with the PSVR by buying the optional PSVR DLC for even extra immersive experience.
Download ($34.99)
9. Trials Fusion
Trials Fusion offers the same simplicity that has been offered in previous iterations of the game. The game focuses on straightforward bike racing experience on levels created in 2.5D. Each passing level sports more complex obstacles and ledges that must be passed accurately on your two wheeler. The game focuses mostly on the execution and balancing while trying to beat the time. Trials Fusion offers an easier learning curve, however, at each level, the game does push you to play at your very limits in order to improve your overall skill in the game. If you want some over-the-top action and prefer bikes over cars then Trials Fusion is the game for you.
Download ($18.80)
10. DriveClub VR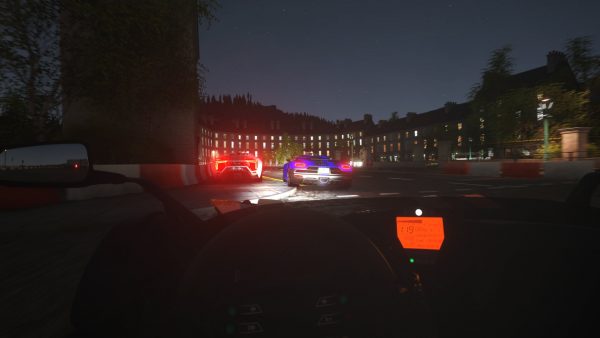 How well do you think Sony's exclusive racer took to the VR experience? Well, let us tell you that it's one of the first VR titles for the PlayStation 4 and offers an immersive experience. The only downside is that the graphics have taken a huge blow. When you look at the game from the PS VR headset, you will realize that the graphics have taken a huge hit and look really terrible when compared to the non-VR Driveclub on the PS4. However, the immersion offered by Driveclub VR is excellent and definitely a must try, if you have been looking for a decent VR title.
Download ($19.99)
11. FlatOut 4: Total Insanity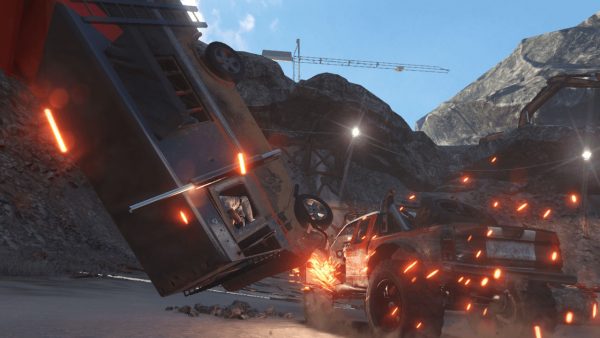 The words "Total Insanity" in the title is not just for show. FlatOut 4 actually lives up to its title and offers an extra bit of chaos on the racetrack. The series has always focused heavily on some madness on the racetrack and FlatOut4 is no different. Races in the game are completely wild and unpredictable. The party mode is amazing for enjoying some racing action with your friends and the online multiplayer ensures that you never get bored of the game. However, the single-player progression is really boring and the grind in this mode is way too much too handle. If you are looking for some crazy action on the racetrack then FlatOut 4 is the game of choice for you.
Download ($34.99)
12. The Crew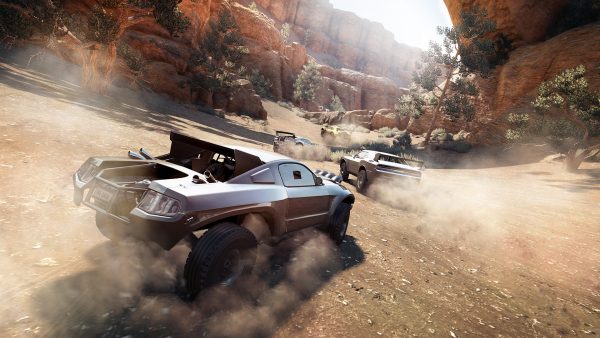 The Crew is a massive multiplayer racing game that is set in a huge living racing world created for the next generation of consoles. It's an open-world racing game where you get to define your path. You can choose to become a drifter, monster trucker, dragster, or anything that you want. You get to race through a plethora of varied environments and go against other players. There are also different challenges and you can earn medals through them. The entire open-world of The Crew is connected and you have to be connected to the internet at all times to play the game. In fact, even the solo-modes require a constant internet connection.
Download ($29.91)
13. Ride 2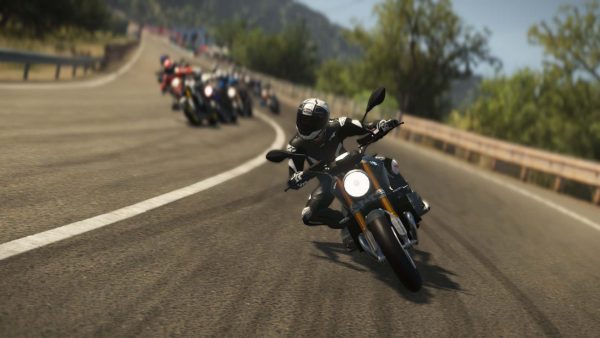 Another game for all the bike lover out there. Ride 2 offers a wide variety of bikes to choose from. Approximately 200 bikes are available from around 20 different manufacturers, which gives you plenty of options to choose your ride. Each bike feels and handles differently, which makes it even more fun because it's all about trying out different bikes and figuring out which one you like the best. A huge number of tracks, wide variety of bikes, a plethora of customization options for your ride, and a great handling experience make Ride 2 one of the best bike racing games out there right now.
Download ($48.99)
14. Absolute Drift: Zen Edition
Racing is good, driving around in an open-world is better, but drifting at every corner is the best. Absolute Drift: Zen Edition is all about drifting and some more drifting. You are supposed to practice your drifting skills in the free-roam mode until you can drift perfectly at every turn or corner. After that you can go and compete in some of the prestigious drifting events in the game. The game is simple yet very challenging. It can be pretty frustrating at times when you can't get the perfect drift. Drift around objects while avoiding a crash, it sounds simple, right? But, it's really difficult to pull off. Overall, you should definitely try your hand at drifting with Absolute Drift.
Download ($4.80)
15. Riptide GP: Renegade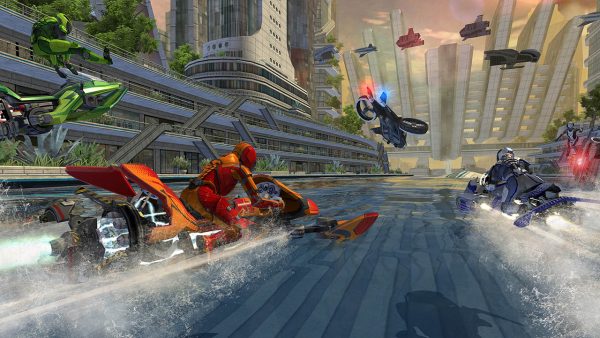 If you are not into traditional racing like cars or bikes then may we suggest something a bit unconventional? How about racing on hydrojets? Sounds interesting, right? Well, Riptide GP: Renegade gives you the perfect arcade racing experience on a hydrojet. The previous titles in the series focused on jet skis, but that's old-school. You can now race around in water on powerful hydrojetskis and take on other players in an exciting 8-player online mode. You can even challenge your buddies in a split-screen match and find out who's the best water racer in your company. Kick out physics-defying stunts and put your friends to shame in this adrenaline-pumping racing game.
Download ($2.99)
16. Moto Racer 4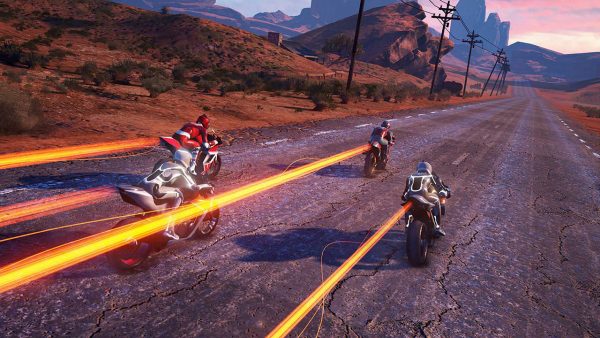 If you are a fan of the original Moto Racer and Moto Racer 2 then you are going to love this game. It follows the same style as the original games. You get to unlock a lot of content in the career mode before you can actually use it in the quick match mode. This may seem odd to newcomers to the series, but veterans will know that it's how each Moto Racer game has offered its content. The game is very challenging and requires you to be patient and have some racing skills. If you want to beat the competition at the highest difficulty then you will definitely have to earn your way to it. The graphics are a bit on the lighter side, but aside from that, Moto Racer 4 is a great game and a must have for all the series' loyalists or people who want a challenging two-wheel race.
Download ($21.99)
17. NASCAR Heat Evolution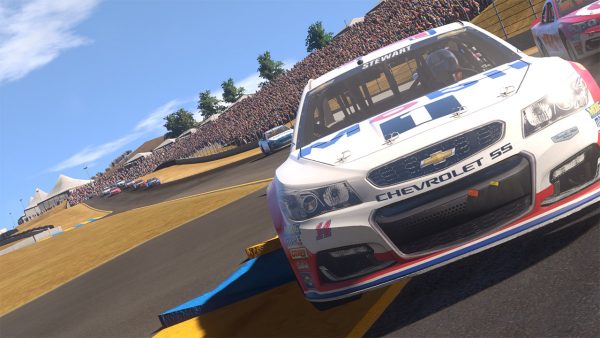 If you ever wanted to enjoy the exciting action of an official NASCAR race then NASCAR Heat Evolution is going to provide you with that insane experience. With around 23 different tracks and an adaptive AI, each race feels completely different from the last one and even more challenging. The physics in the game may not be perfect for an authentic racer, but they are still good enough for an arcade racer. The graphics, however, do look pretty old-school when compared to other racing games on the current generation of console. Still, NASCAR Heat Evolution lets you experience the real racing action on the racetrack with some really challenging opponents.
Download ($19.93)
18. Assetto Corsa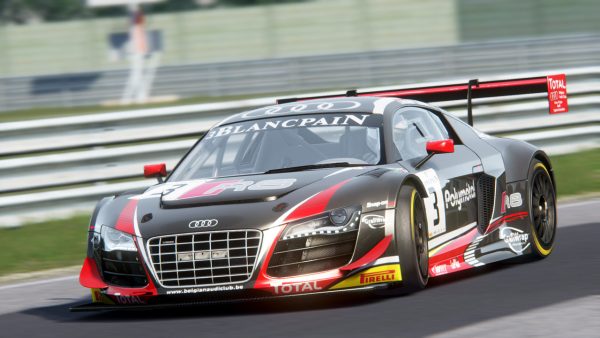 Assetto Corsa is a high-end simulator racing game that offers stunning visuals and a very authentic racing feel specially if you are playing with a steering wheel and a shifter. This game offers a lot of freedom to all its racers and room for a lot of customization. The PC version of the game even lets players add mods to enhance the gameplay even further. The game also offers extra content that can be downloaded in the form of packs. Developers keep releasing new packs to add extra elements to the game and further enhance the overall gameplay. If you are yearning for a real-life sim-racing game then Assetto Corsa is definitely a must try for you.
Download ($27.00)
SEE ALSO: 15 Best PS4 Exclusive Games You Should Play
Get Your Adrenaline Rushing With The Best PS4 Racing Games
Get ready to burn some rubber and drift on the asphalt, as you cruise through exotic locations in these best racing games for PS4. If your hunger for racing games has not been quenched then let us know and we will provide you with even more racing games for your preferred console/PC. Also, if you think that we missed an amazing racing game in our list then feel free to post it in the comments below.

---
Load More