Nintendo Switch, the latest gaming console has received a very positive response. The Switch has garnered a lot of attention, thanks to its innovative hybrid design. However, Nintendo has never had consoles as powerful as the competition, and that can be true for the Switch as well but, Nintendo shines in its first-party exclusives. There are many games which are only available on the Switch and there are other third-party games which you can now play on the go because of the portability of the Switch. So, if you have just bought the Switch, here is a list of the 15 best Nintendo Switch games you must play:
1. The Legend Of Zelda: Breath Of The Wild
The Legend of Zelda: Breath Of The Wild is perhaps the greatest launch game on any console. It is a vast open world game, and unlike previous Zelda titles, this does not need to be played in a specific order with prologues. Instead, the game launches you in Hyrule where you can do whatever you wish. Any dungeon can be played in any order. This version of Hyrule is extensive and filled with color. The landscape is beautiful and splashed with vivid colors. The freedom in this game wouldn't be exciting if there was nothing to do, but there is a lot. There are a hundred different shrines which are mini-puzzles which reward you with items, stables to find horses, and much more.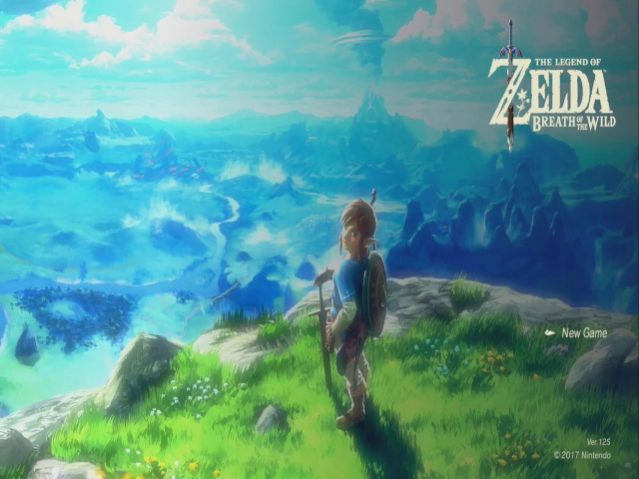 The game introduces loots, crafting, and cooking. Cooking might seem mundane, but with no instructions, it makes for a treat to see the outcome. Plus, if you are on a long journey, such as finding the master sword, you can Switch to the portable mode and go out for some breath in the wild, pun intended.
Buy from Amazon: ($57.99)
2. 1-2-Switch
1-2-Switch is an immensely fun game to play, which showcases all the features of the Nintendo Switch. It is best enjoyed at parties with friends, as it is multiplayer only. It comprises of 28 different mini-games, which you need to unlock after playing 5 compulsory levels. 1-2-Switch has a variety of different levels ranging from simple Samurai Katana-swinging mini games to complex games like Sneaky Dice.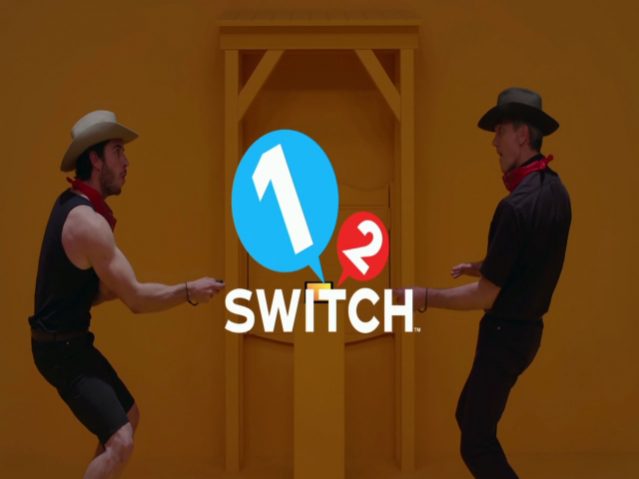 This game focuses on the unique Joy Con controllers of the Nintendo Switch and demonstrates what the Joy Cons are really capable of. All the features like the HD rumble and the object sensing of the controllers are demonstrated. The game has an interactive and fast gameplay, and some mini games do not even need you to look at the screen, but rather have you focus on your rivals and beat them in a quick draw.
Buy from Amazon: ($49.99)
3. Mario Kart 8 Deluxe
Mario Kart 8 made its way to the new Nintendo Switch from the not so popular Wii U. It is the same game as the Wii U variant but with all the DLC pre-unlocked and some new characters such as Splatoon's Inkling Boy & Girl, King Boo, Dry Bones and Bowser Jr. Additionally, the new characters in the battle mode have been revamped, along with new karts. Mario Kart 8 offers variety and you can play the game in either docked mode, portable mode, or with the Joy Cons.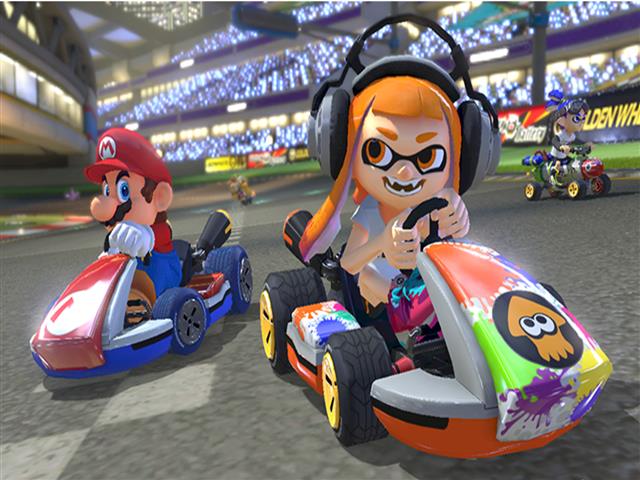 In docked mode, you get a smooth experience with 60 FPS, even in split screen mode – which the Wii U lacked. The portability of the Switch makes this game even better. You can take the full game with you, and play with eight other Switch owners. Gone are the days where a Nintendo handheld was inferior to the main console. One of the best ways to play Mario Kart 8 is in the portable mode using Joy Cons. You use half of it and control the karts with motion control. Use the Joy Con with the wheel accessory, and you can feel like you're driving a real car – with bombs and other special items, of course.
Buy from Amazon: ($59.99)
4. ARMS
ARMS is a cross between a boxing game and a shooter. ARMS is the product of previous Nintendo games such as boxing for the original Wii. Nintendo has managed to solve the problems by slowing down the pace in ARMS. In the original boxing game, you could punch without much tactics involved. In ARMS, the key ingredient is the distance. Your character has extendable punches which take some time to travel to your opponent. During this time, your opponent has time to react and make moves of his own, making the game more thrilling and strategic.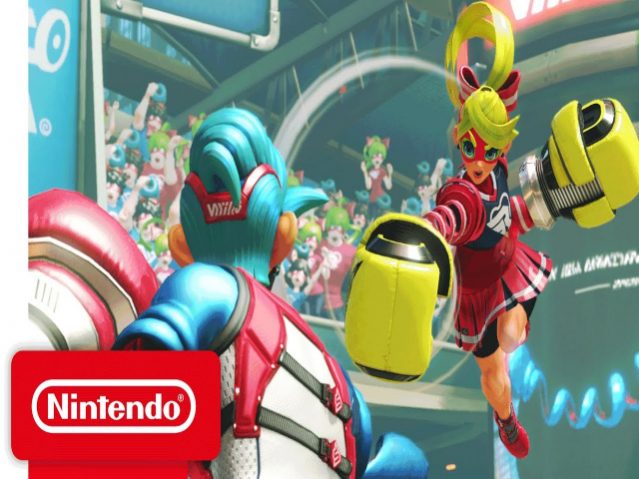 The game also has special moves unique to each character. The Joy Cons are used for throwing punches and blocking them as well and unlike 1-2-Switch, ARMS shows off the Switch's tech while being a competitive game.
Pre-order on Amazon: ($59.99)
5. Splatoon 2
Splatoon is a shooter which debuted on the Wii U. The console was not received well, so Nintendo decided to give Splatoons another shot on the Switch. Splatoon 2 is a very fun multiplayer game with its huge guns and different characters. The flagship mode for Splatoons 2 is the Turf War. It is a multiplayer mode on a map called Reef. Unlike the original Splatoon, Splatoon 2 offers local multiplayer mode, thanks to the Switch's ad-hoc feature.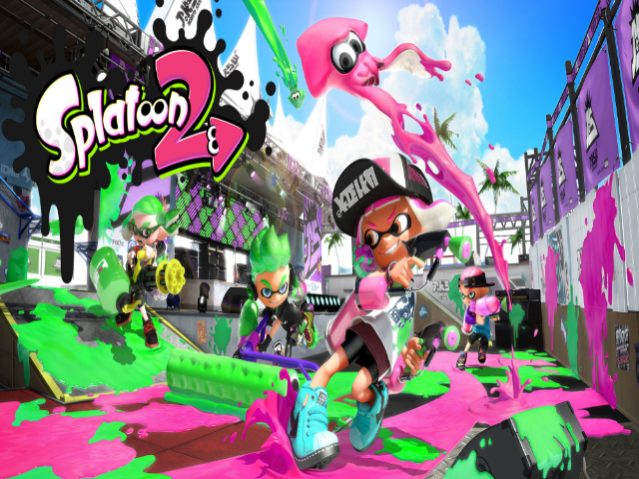 Splatoon 2 combines analog controls with motion control to make for an interactive game. The game is a fast-paced one and offers a twist. You fire ink instead of bullets, and the team with the most ink blots on the arena wins. Characters have a special ability which needs to be used strategically. Splatoon 2 also features beautiful and vivid graphics, which makes shooting your opponents more fun.
The many different power-ups and characters make this game seem fresh as compared to many other shooters
Pre-order on Amazon: ($59.99)
6. Super Mario Odyssey
Nintendo Switch wouldn't be Nintendo's console without Mario. Super Mario Odyssey is the newest addition to the Mario lineup and this is the first time we see Mario in a realistic world rather than a mushroom kingdom filled with cartoonish visuals. In Odyssey, Mario can be seen traveling different areas with a spaceship in the quest to save Peach. Dense forests, urban areas, and a dessert are examples of the areas featured in this game.
Super Mario Odyssey has the largest sandbox compared to other Mario games. The game is open-world and has a variety of levels in which you need to fight off goombah and other enemies on your quest to find Princess Peach.
Pre-order on Amazon: ($59.99)
7. Fast RMX
Fast RMX is a fast-paced arcade racer which runs at a smooth 60 FPS. It is the likes of Need For Speed and Nintendo's own F-Zero but Fast RMX is still in a different league. The game throws plenty of information at you and expects you to react instantly. The game has beautiful visuals with a wide variety of tracks to keep the game visually appealing. Apart from just racing others in your futuristic vehicle, you need to keep changing colors (between blue and orange) corresponding to the jump pads. This keeps you on your toes and the game interactive.
Fast RMX can be played in any configuration of the Switch, and has a good online multiplayer system as well. The main league starts off as easy, but gets extremely hard, thanks to the game's relentless AI; with the game throwing spiders bots and other hazards at you. This might not have a vast plot, but makes a perfect game for on the go play.
Buy from Amazon: ($19.99)
8. Xenoblade Chronicles 2
Xenoblade Chronicles 2 is a JRPG which adopts chibi anime style art for its characters. The game takes place in a glorious open world setting, with the main character on a quest to search for a mysterious land called Elysium. Like its predecessor, the game consists of various quests to provide hours of gameplay, and colossal monsters to beat. The environment is filled with multiple cities, and a wide variety of other areas like rustic forest towns, wide open fields, and industrial refineries.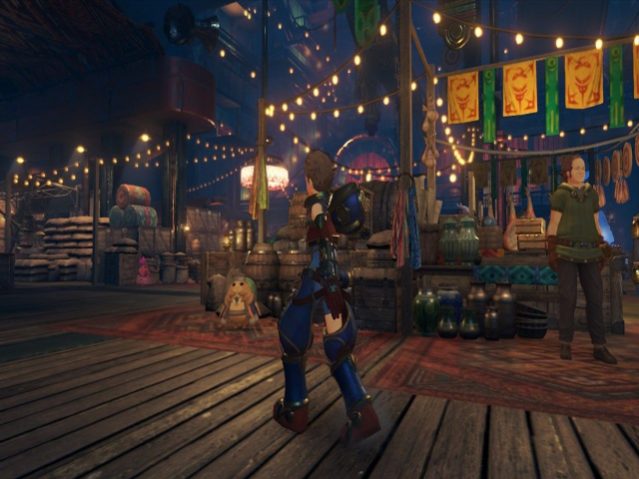 Pre-order on Amazon: ($59.99)
9. Super Bomberman R
Super Bomberman R is for those people who like to blow stuff up for no reason, only in games though. The game follows a simple formula, like previous Bomberman titles: blow stuff up and not get caught. The game is a top-down style game, and offers a 50 stage story mode which although, not interactive as much, but is really fun. Who wouldn't like fifty stages of blowing stuff out? Explosions aside, the story mode offers anime-like cutscenes and boss battles every ninth and tenth stage.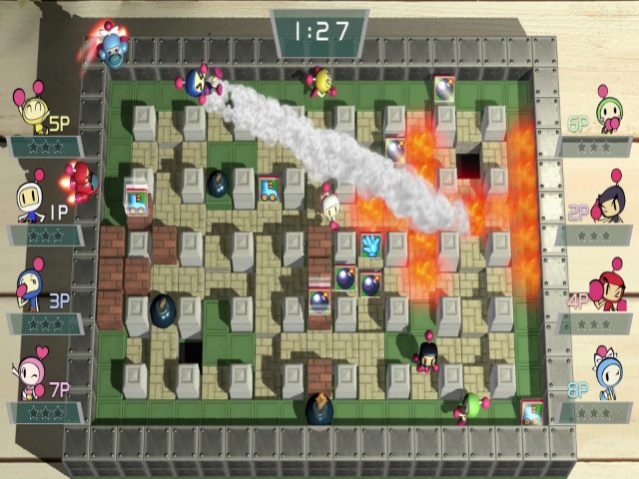 Multiplayer is where Super Bomberman R shines. The game can be played in a variety of ways. Two players can play in Story mode or Battle using the left and right Joy Con, four players can play on one Switch tablet locally, or eight on the TV locally, or up to eight players online. This versatility makes it for a perfect party game.
Buy from Amazon: ($49.99)
10. Snipperclips
Snipperclips is a Switch launch title which does nothing to showcase the prowess of the Nintendo Switch in terms of the tech used in the console. It does not use the motion controls of the Joy Cons, nor is it ideal for bumpy car rides in portable mode. However, it is still a great lighthearted game that you should try to relieve some stress. The game is based on a simple idea and has simple mechanics. You play as a piece of paper, with two other paper friends which you can cut and use to complete levels.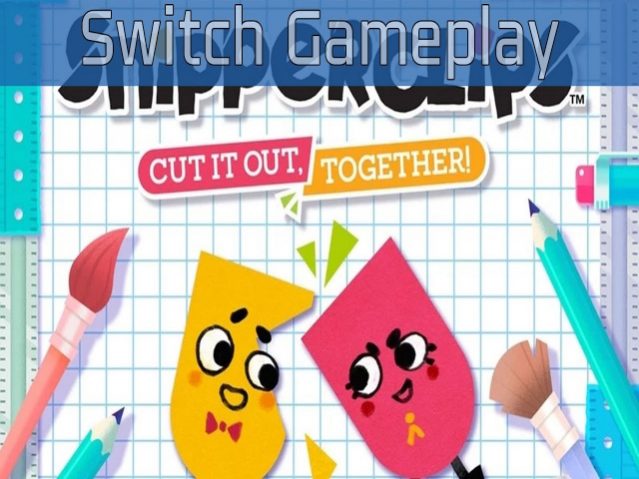 The gameplay is really interactive, especially in co-op mode. The mechanics may be simple, but the levels get increasingly difficult which require creative thinking to solve. The gameplay has variety as well. It ranges from simple puzzles like crossing a bridge to extremely intricate tasks such as guiding someone through moving gears. The game is really fun to play and is satisfying when you beat a level, especially with a friend.
Buy from Amazon: ($19.99)
11. Lego City Undercover
Lego City Undercover is an open-world game which is ported from the Wii U. It is set to be released on April 4. The game has numerous missions and puzzles to keep you indulged. It's set in a metropolis with hilarious drama thrown in as well. The graphics are the usual Lego game-like, with plastic bricks making up predominantly of the scenery. If the Wii U game is to go by anything, this game will be an amazing time killer and fun to play.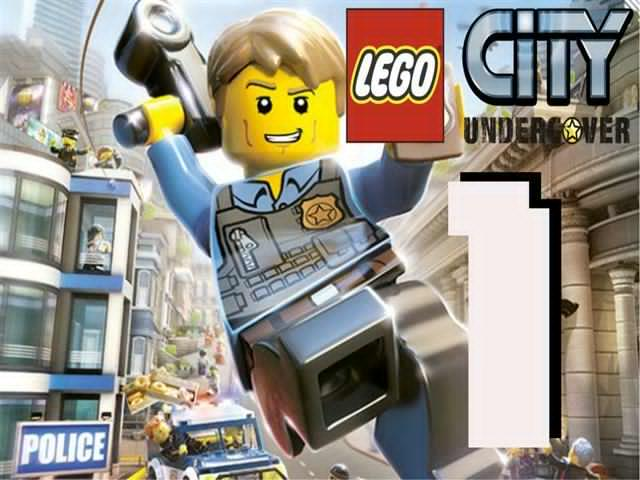 Buy from Amazon: ($59.99)
12. Sonic Mania
Sonic is everyone's favorite hedgehog. Sonic Mania is slated to be released for the Nintendo Switch this summer and is anticipated to be one of the great Sonic titles in a while. Sonic Mania is a side scroller game featuring Sonic, Tails, and Knuckles as playable characters. The game has you play as one of those characters and go on a 2D adventure collecting rings and beating bosses. This iteration of the game is based on the classic Sonic game and features many levels like the ones present in the classic one. The game seems to be promising, and only time will tell if it comes out as good as the original one.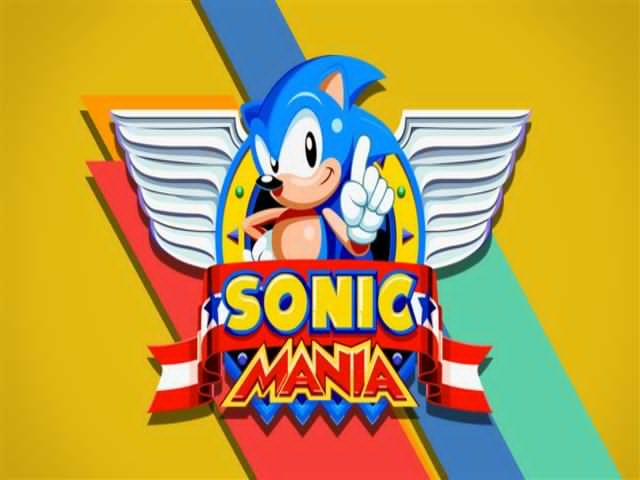 Buy: Coming soon (Summer)
13. NBA 2k18
It has been a while since Nintendo had any major sports game, but this changes with the Nintendo Switch. NBA 2k18, which is set for a September release, is the major sports game coming to a Nintendo console after NBA 2k13. We expect the game to play out like other NBA 2k18 titles from different consoles. However, there's the added feature of portability, as the competition lacks the hybrid nature of the Switch.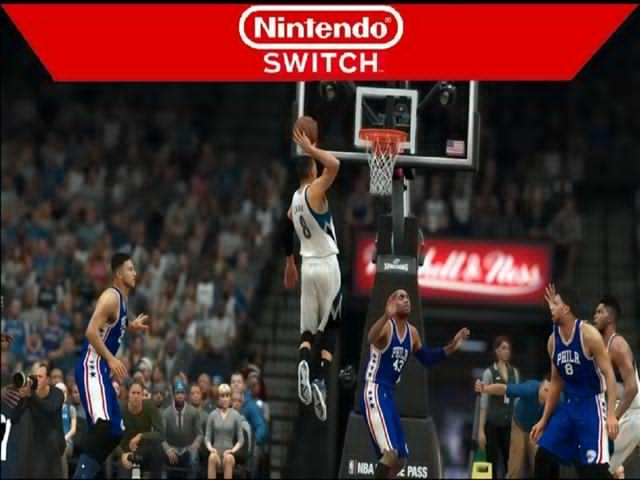 Another promising feature could be the use of Joy Cons. The game shows local multiplayer, but it is still not clear how the Joy Cons may be used for an even better experience. Time will tell, but one thing we are sure about is that this will be an excellent eSport game with exceptional multiplayer.
Pre-order on Amazon: ($59.99)
14. Fire Emblem Warriors
The Warriors franchise takes a game and puts its own spin on it. Fire Emblem Warriors plays out much like Hyrule Warriors – the Zelda and Warriors crossover game. Not much is known about the game except that it will hit stores in fall 2017, with some of the main characters of Fire Emblem. The gameplay shows what you would expect from a Warriors game: Your character dicing up the enemies. If Hyrule Warriors is something to go by, the game would have objective-based missions while battling the opponent and special moves to bring your opponents to their knees.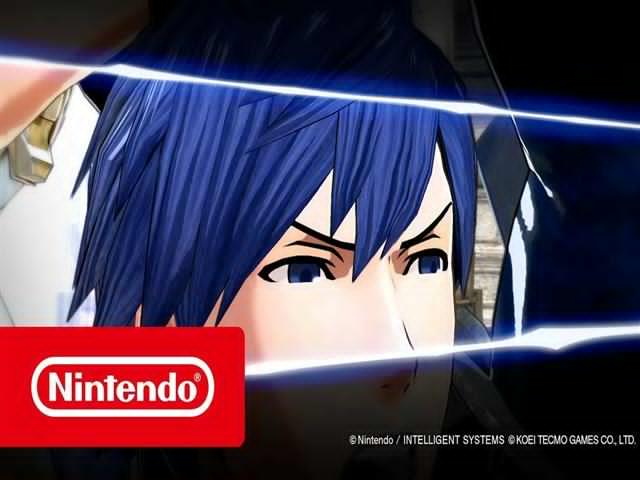 Buy: Coming Soon (Autumn)
15. Rayman Legends: Definitive Edition
Rayman is one of the greatest platformer games ever made, and it is a treat to know that it will be coming to the Nintendo Switch. The game's exact release date is still unknown and we just know that it will be released in 2017. Like the previous Rayman game, we expect the visuals to be pleasing with a wide variety of characters with their own skills. There will be different stages with different hazards and obstacles, and some amazing boss fights. Rayman can be played with your friends, with four players being able to play locally. When the game lands, it sure will be fun.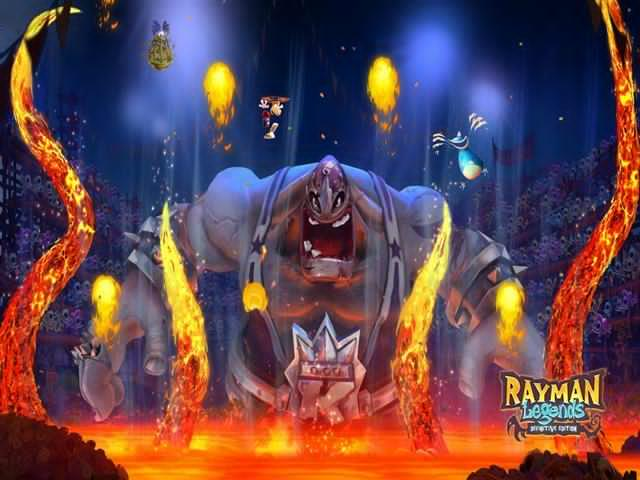 Buy: Coming Soon
SEE ALSO: 7 Best Nintendo Switch Cases and Covers You Can Buy
Play the Best Nintendo Switch Games
If you have just picked up a shiny new Nintendo Switch then the above-mentioned launch titles should keep you occupied for a good while. After that, you can look forward to some of the highly anticipated games coming to the Switch, pre-order them already before they are all sold out. So, that was our list of the best games for the Nintendo Switch but we'd love to hear from you. Let us know your favorite games on the Nintendo Switch in the comments section below.