Even though mobile gaming may have put a huge dent in the handheld console market, the Nintendo Switch remains a popular choice for a number of consumers looking for a portable console that they can carry around wherever they go. As of last year, Nintendo had shipped over 32.27 million units of the Nintendo Switch and over 163.3 million games for the console, which indicate that there's an incredible demand for the product. If you happen to be among the many who purchased a brand new Nintendo Switch of late, I'm sure you'd be on the lookout for some cool games to play on the console. Well, we've got you covered. Here's our list of the 20 best Nintendo Switch games you must play:
20 Best Games for the Nintendo Switch
1. The Legend of Zelda: Breath of the Wild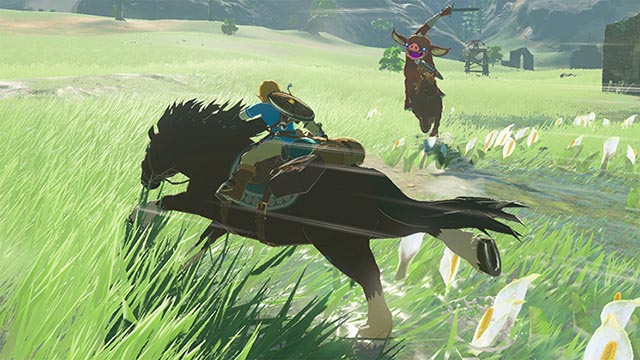 The Legend of Zelda: Breath of the Wild is one of Nintendo's most popular releases on any console till date, and for good reason. The game takes the Zelda franchise to a whole new level, offering players a stunning open world where they can choose to do whatever they please. Of course, there's a great story line that you can follow, but Breath of the Wild isn't just about sticking to the plot. In the game you can do a whole lot more, including a bunch of different side quests that will reward you with some cool items. Breath of the Wild also introduces some new game mechanics, the like of which you might not have seen in any previous Zelda game, which makes it a must have for everyone who owns a Nintendo Switch.
Buy from Amazon ($66.95)
2. Super Smash Bros Ultimate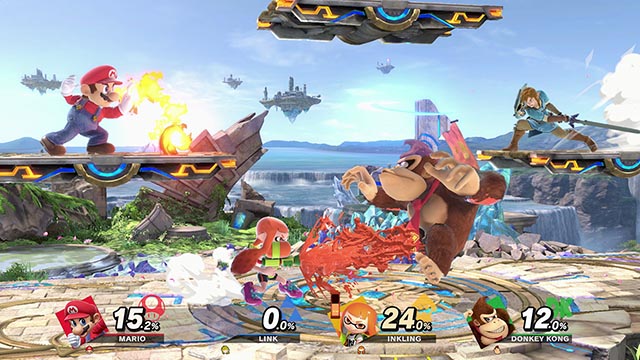 The Nintendo Switch is the perfect device to experience some of the best Nintendo exclusive titles out there and if you're on the lookout for any such titles, then you should definitely consider checking out Super Smash Bros Ultimate. The latest addition to the Mario franchise, Super Smash Bros Ultimate offers players 74 familiar characters from the Nintendo universe, including 11 brand new characters, in the standard game itself. SSBU is the best Super Smash Bros title yet, offering not only the best overall graphics out of the lot, but also a great selection of intricately designed stages, new animations and a fleshed out single player story.
Buy from Amazon ($56.88)
3. Mario Kart 8 Deluxe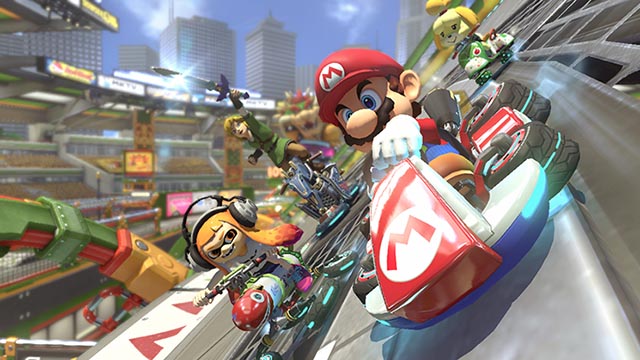 Another great offering from the Mario universe, Mario Kart 8 Deluxe is another must-have game for the Nintendo Switch. The game will appeal to all of you who love fun, action packed racing games, packing in some new characters, new karts and unlocked DLC content. Since the game was initially released for the Wii U, you can expect it to run even better on the newer console and thanks to the Joy Con controllers, you'll even be able to play it like you're actually driving a kart. The gameplay remains pretty much the same, so if you've played the game on the Wii U before, you'd already know what you're getting yourself into.
Buy from Amazon ($58.99)
4. Celeste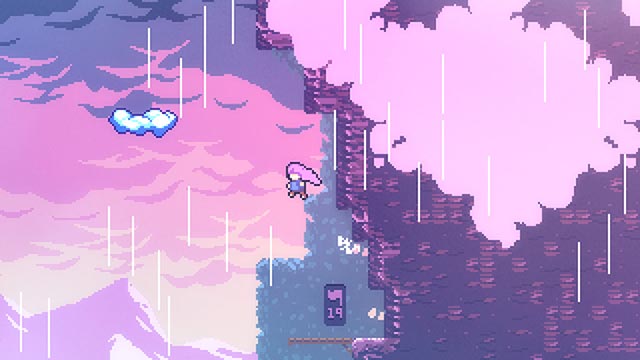 If fighting or racing games aren't really your thing and you'd rather play a great platformer on your Nintendo Switch, then you should consider purchasing Celeste. The game follows the story of a girl named Madeline as she makes her way up a mountain while avoiding deadly obstacles. You control Madeline and can make her jump, climb up walls or dash mid air, which is fairly easy to get a hang of but difficult to master. Do you think you have what it takes to help Madeline reach the summit?
Buy from Amazon ($19.99)
5. Splatoon 2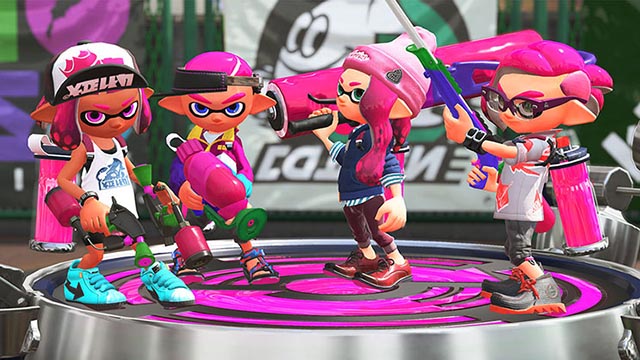 Splatoon 2 is another great game that has made its way from the Wii U to the Nintendo Switch, offering players a fun multiplayer shooting experience on the popular handheld console. The game packs in a ton of different characters for you to choose from, along with a great selection of wacky guns. The game supports both online and offline multiplayer mode, but what really helps it stand apart from other games in the genre is that you shoot ink instead of bullets. The objective of the game, therefore, is to get the most ink blots on the arena, either by shooting enemy players or using unique special abilities.
Buy from Amazon ($54.98)
6. Super Mario Odyssey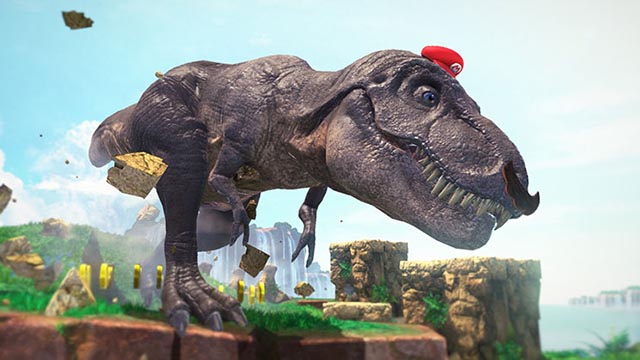 Super Mario Odyssey is another great title you absolutely shouldn't miss as it's the first Mario game which is set in a realistic world. Even though you're still on a quest to find Princess Peach, the beloved mushroom kingdom has been replaced by dense forests, urban areas, or a desert in Super Mario Odyssey. Compared to other Mario games, Super Mario Odyssey offers players the largest sandbox and the open world has a variety of different levels in which you need to fight off familiar enemies to get to Princess Peach.
Buy from Amazon ($57.95)
7. Undertale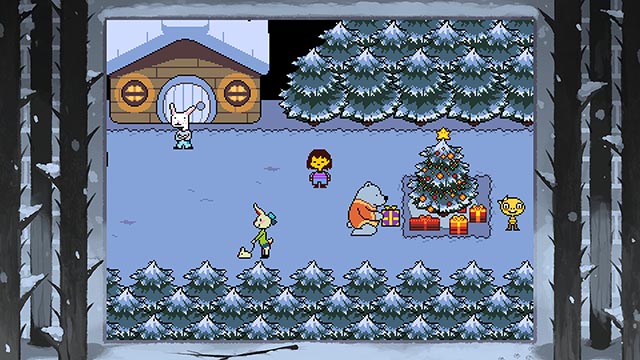 For those of you who appreciate a good role-playing game, take look at Undertale – a retro-style RPG for the Nintendo Switch that puts you in the shoes of a child who has fallen into the the Underground. The Underground is a large, secluded region under the surface of the Earth which is separated from the surface by a magical barrier and you have to find a way back to the surface. On your quest to find your way back, you'll encounter a variety of monsters, with the game giving you the choice to either kill the monsters or spare them. Whatever decisions you make will affect how the game unfolds further.
Buy from Amazon ($42.38)
8. Bayonetta 2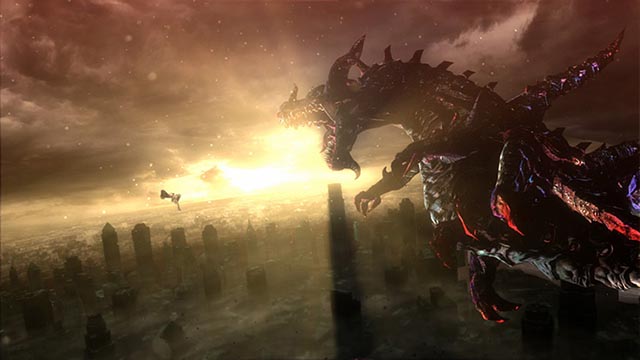 Another Wii U game to make it to the Nintendo Switch, Bayonetta 2 follows the story of Bayonetta – a witch who is capable of shapeshifting and using a variety of different firearms. The game follows the same action-adventure hack and slash gameplay of its predecessor and is set on the fictional sacred mountain of Fimbulventr and the nearby town of Noatun. What's different, however, is that the newer title introduced a new gameplay element called Umbran Climax which strengthens Bayonetta's attacks and combos for a short period of time. Bayonetta 2 is a must have for all of you who want to experience a great action title on your Nintendo Switch.
Buy from Amazon ($58.75)
9. The Elder Scrolls V: Skyrim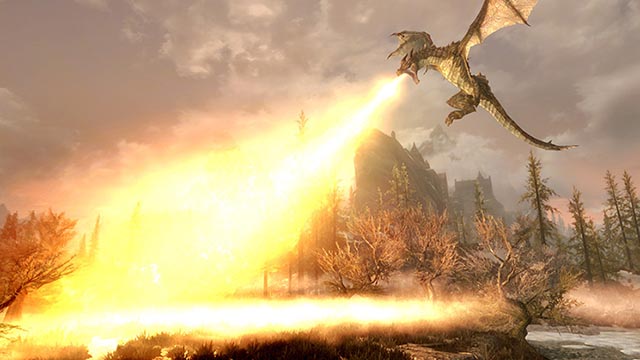 One of the most popular RPG titles out there, The Elder Scrolls V: Skyrim, is also available on the Nintendo Switch and you should definitely get it if you haven't played the game before. The game features everything you'd find in the PC version of Skyrim, right from the character creation to killing the dragon, along with a ton of side quests that you can embark on if you're not too keen on completing the main quest line. Even if you've played Skyrim before, I'd recommend you to try it out once again on the Nintendo Switch, I'm sure you're gonna love it.
Buy from Amazon ($50.99)
10. Dragon Ball FighterZ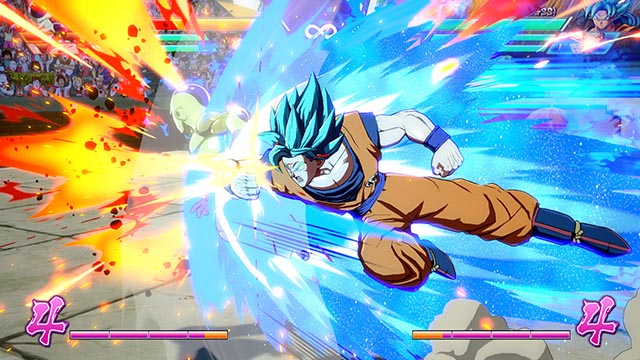 One of the best arcade-style fighting games released of late, Dragon Ball FighterZ is definitely worth purchasing on the Nintendo Switch. In the game, you can form a squad of any three of your most favorite characters from the Dragon Ball universe and go head-to-head against another player in an action packed 3v3 match. The game's mechanics are quite simple to pick up, with no complicated special move commands, but it's still a bit difficult to master because you have to control three characters at the same time. Combined with the stunning visuals, the fights look just epic and I'm sure fans of the Dragon Ball franchise will just love the title.
Buy from Amazon ($48.95)
11. Hollow Knight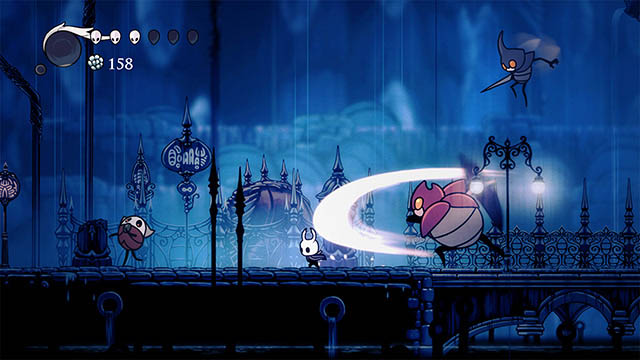 Rightly described as an atmospheric adventure through a surreal bug-infested world, Hollow Knight is another epic platformer that you can enjoy on your Nintendo Switch. The game features some stunning hand-painting style visuals and coupled with the amazing soundtrack, Hollow Knight offers one of the best sensory experiences ever. In the game, you play as a knight who's on a mission to uncover the secrets of the long-abandoned insect kingdom of Hallownest. On your way you will explore a complex labyrinth of underground areas, fight a litany of strange creatures and befriend bizarre bugs.
Buy from Amazon ($14.99)
12. Sonic Mania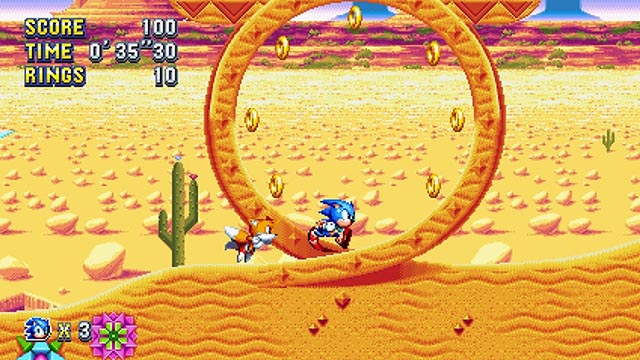 Sonic Mania is a side-scrolling adventure in which you can play as the beloved hedgehog Sonic or one of his friends. As with most Sonic the Hedgehog games, the objective of Sonic Mania is to collect as many rings as possible, while also taking down the bosses at the end of each level. Sonic Mania is based on the classic Sonic game and features a number of levels like those in the original game. If you've enjoyed playing a Sonic the Hedgehog title in the past, then I can confidently say that you'll enjoy this one as well.
Buy from Amazon ($44.66)
13. NBA 2K18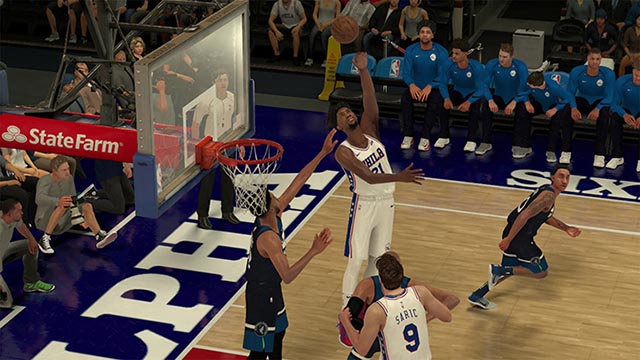 I'm not a huge fan of sports games but I liked NBA 2K18, which speaks volumes about how good the game actually is. The game is the first NBA title to make it to any Nintendo console since NBA 2K13 and it's definitely worth checking out if you're fan of sports games or basketball games to be more specific. The game is a hardcore sports simulation and requires players to put in some time and effort to get good at shooting hoops. But once you do get good, I'm sure you're gonna have a ton of fun making some sick dunks on the court.
Buy from Amazon ($13.95)
14. Dead Cells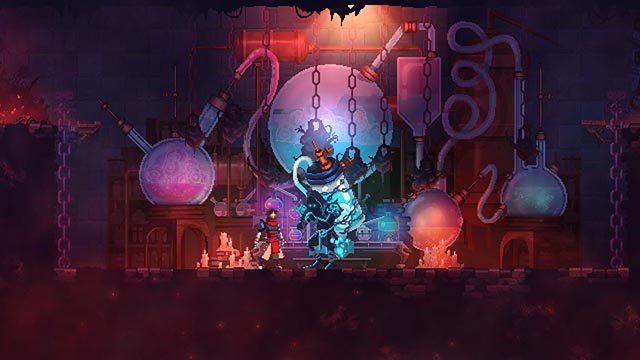 Dead Cells is another great action platformer that you can play on your Nintendo Switch. Set in an ever-changing castle, Dead Cells puts you in the role of a body of cells that have taken control over a corpse in a dungeon. You now have to fight your way out of the dungeon and collect weapons, loot and other tools on the way. Be careful of your actions, however, as there are no checkpoints and if you die, you'll have to start all over again. Frustratingly challenging is a good way to define Dead Cells.
Buy from Amazon ($29.88)
15. Rayman Legends: Definitive Edition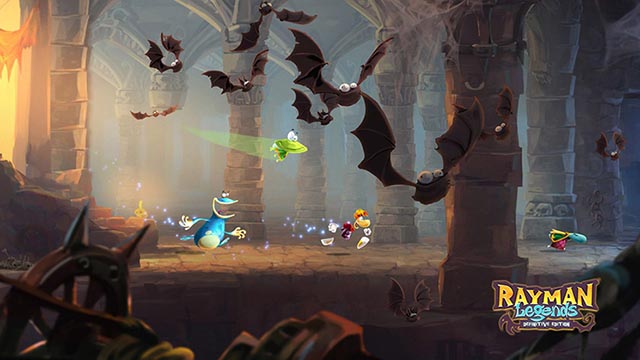 Rayman Legends is one of the best platformers out there and it's been ported to the Nintendo Switch with a few new features in tow. The colorful visuals, coupled with the fun, fast-paced gameplay, make Rayman Legends a worthwhile buy for you. And even if you've played the side-scrolling game before, I'd strongly recommend you to try it on the Switch because it just looks stunning on the handheld console.
Buy from Amazon ($33.31)
16. Wolfenstein II: The New Colossus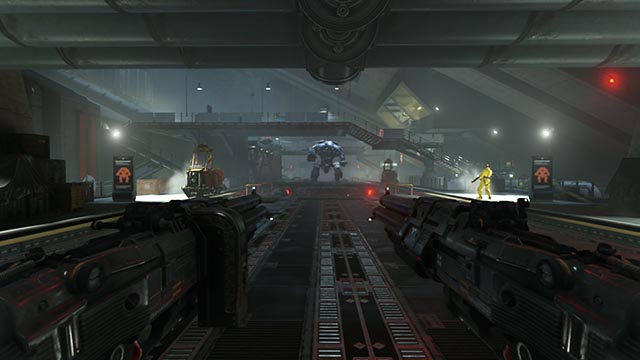 It's 1961, the Nazi army dominated World War II and has now set up a totalitarian regime in America. You take the role of William B.J. Blazkowicz, a war veteran who's still making an effort to overthrow the Nazi regime. Lead the revolution, take down the enemies and do whatever it takes to put an end to the Nazi rule in this first-person shooter. The game is a must-have for all fans of the Wolfenstein franchise and playing it on the Nintendo Switch is a unique experience altogether.
Buy from Amazon ($50.57)
17. Into the Breach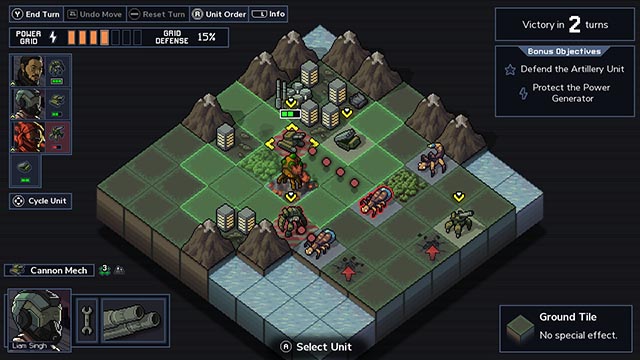 If strategy games are your jam, you need to check out Into the Breach – a retro-style strategy title in which you have to protect the human civilization using powerful mechs. The game features a turn-based combat system, allowing you to carefully think through each move and analyze your opponents movements to emerge victorious. Be careful of your moves however, because one wrong move and you might have to start afresh. No checkpoints.
Buy from Nintendo ($14.99)
18. Moonlighter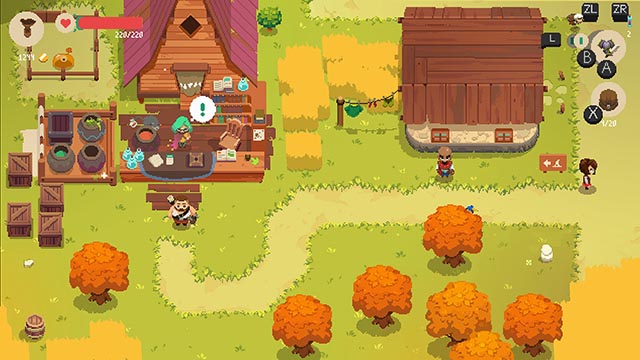 Moonlighter is a great game to pick up if you're a fan of dungeon crawlers and enjoy exploring, fighting enemies and collecting loot. In Moonlighter you play as Will, an adventurous shopkeeper who has to tend to his shopkeeping duties during the day and give in to his fantasies of becoming a hero by night. As a result, you have to juggle both the objectives quite efficiently and play the game in a way that all of your actions are mutually beneficial for both the objectives. The game's retro graphics might not be a match for some of the other titles on this list, but they're quite charming and play along well with other aspects of the gameplay.
Buy from Amazon ($25.49)
19. Minecraft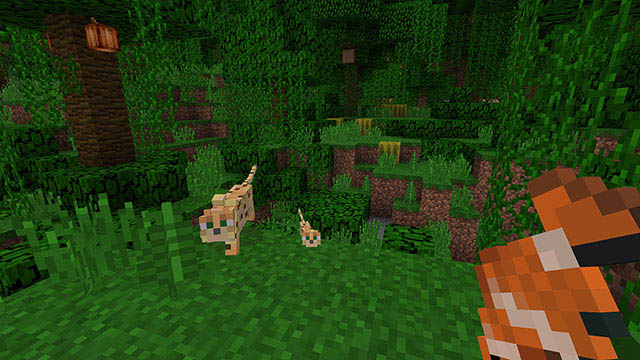 Minecraft really doesn't need any introduction. It's a vast sandbox world made up of a variety of different blocks and there's no set objective. You're free to do whatever you want and there's actually quite a lot you can do. If you've never played Minecraft before, now would be a good time to start and in case you have, there's no harm having a portable version of the game that you can carry along with you at all times.
Buy from Amazon ($29.49)
20. INSIDE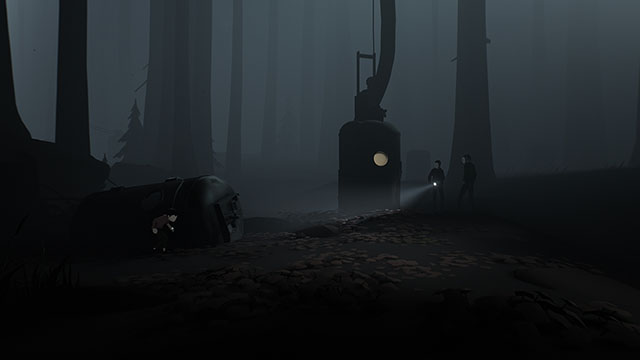 Rounding off the list is INSIDE, a chilling horror game that you can enjoy on your Nintendo Switch. INSIDE isn't your run of the mill horror game, instead it's a puzzle-platformer in which you play as a young boy lost in a dystopic world. Hunted and alone, you have to keep moving ahead by solving mind-bending puzzles. Even the slightest of mistakes will cost you your life, and death in INSIDE doesn't come easily. One misstep and you'd be killed in unimaginably gruesome ways, so stay alert.
Buy from Amazon ($19.99)
SEE ALSO: 20 Best Nintendo Switch Accessories You Can Buy
Try Out These Nintendo Switch Games ASAP!
If you've just picked up a new Nintendo Switch or have one lying around unused, get one of the aforementioned titles and put it to some good use. Have you played any of these games before? Which one of these Nintendo Switch games features at the top on your list? Let us know in the comments section below.