If you have been looking for some exciting game that you can play directly in your browser without needing any mobile device or a console then you're at the right place because we bring you the best games that you can play and enjoy right in your browser. Below are the 18 best browser games for everybody.
18 Most Addictive Browser Games
1. Contre Jour
Contre Jour is a simple and beautiful puzzle game that puts you in control of small blob named Petit. Your job is to manipulate the environment around Petit to help him move around, collect all the blue orbs, and in the end get to the portal to complete the level. It sounds simple but you do have to use your brain quite a lot to figure out different solutions for all the puzzles and help the little blob get to the portal. If you want something mesmerizing to look at with a great gameplay then Contre Jour is the perfect browser game for you.
Developer: Mokus
Availability: Free to play
2. Hex GL
If you're looking for a game that pumps your adrenaline to the max and provides you with the most exhilarating racing action then look no further because Hex GL is the perfect game for you. This amazing browser game combines high quality graphics with the most exciting racing gameplay to give you an addicting game. Once you start playing this game, there's no stopping and you will be hooked for hours. If your PC can't handle the high quality graphics and experiences jitters or slow downs then you can choose the low or mid quality to enjoy the smooth gameplay. Take your futuristic racing jet and complete the laps in the least amount of time. Don't hit the walls or you'll lose health and eventually destroy your sweet jet.
Developer: BkCore
Availability: Free to play with in-game purchases
3. Vector Runner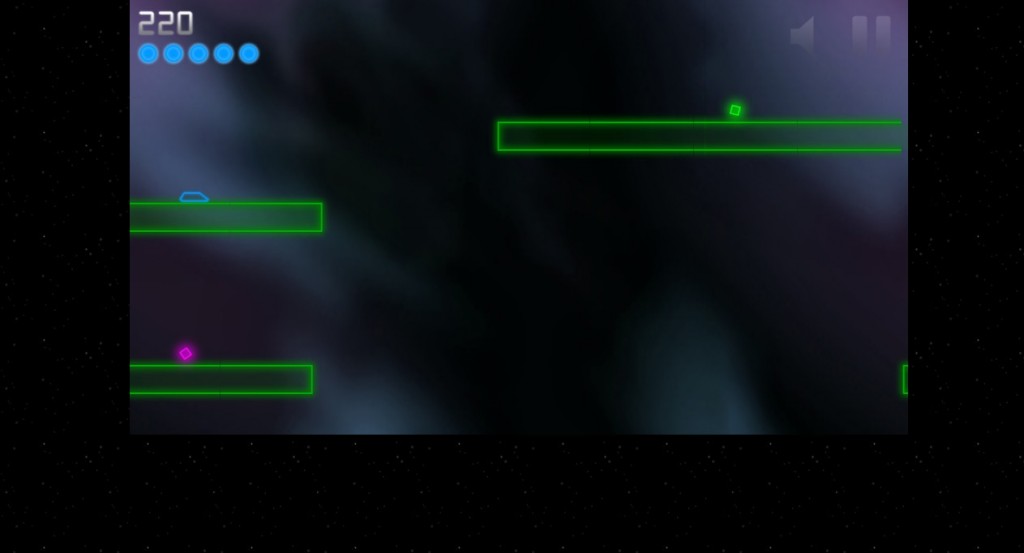 Endless running taken to a whole new level of vectors with the amazing Vector Runner game. In this game you get to control a simple vector shape that keeps on going and going, your job is to make sure that you avoid the obstacles and pick up the coin like vectors. The game gets pretty exciting and fast paced after a few checkpoints and you have to keep an eye out for the incoming obstacles. Clicking your mouse makes the ship jump and double clicking it gives you an extra jump which comes in handy when jumping over elevated obstacles or to higher grounds. The game is pretty fun and exciting with a perfect background track.
Developer: DigYourOwnGrave
Availability: Free to play with in-game purchases
4. Formula Fever
Racing games are not complete unless you have at least played one formula one racing game. This is where Formula Fever comes into play even though it's not an entire F1 simulator but it's still a pretty exciting game with it's cheesy graphics and a straightforward control scheme. Just race around the track collecting coins and leaving other racers behind. You can unlock new racing tracks and powerful formula cars with the coins that you earn in the game. There's plenty of content that you can unlock to enhance the gameplay experience even further.
Developer: Famobi
Availability: Free to play
5. Color Run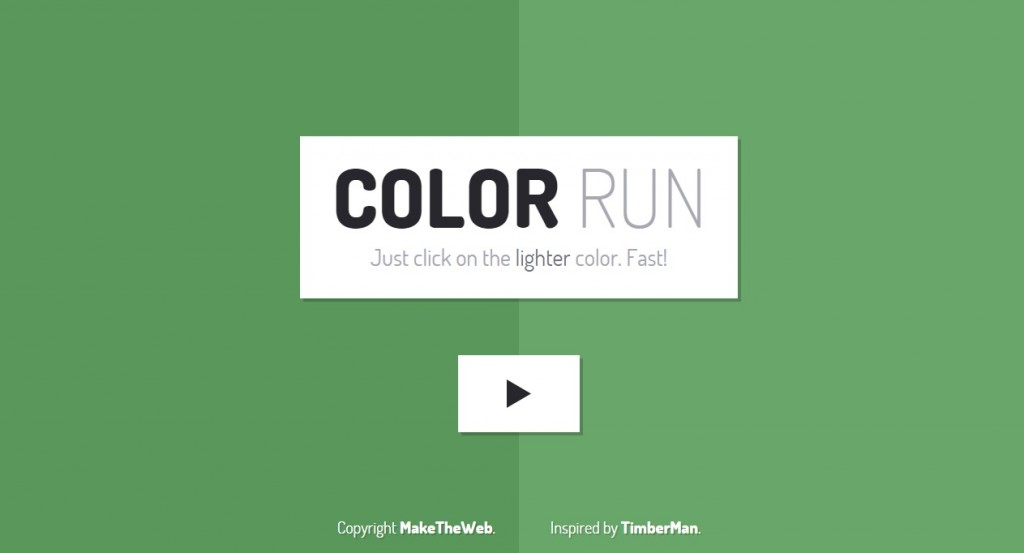 A simple colour pattern game to enhance your cognitive abilities, your reflexes, and your perception of colours. This game focuses on training your brain. In Colour Run you will see two patterns of similar colour but one side will be darker and the other side will be lighter in shade, your job is to click the lighter shade and be quick about it. You have to keep clicking the lighter shades of different colours until the timer runs out, make sure that you click it quickly to get some extra time. Clicking the dark colour will end the game right then and there so make sure that you never click it. This is one exciting game with a simple objective and it definitely makes your brain stronger.
Developer: MakeTheWeb
Availability: Free to play
6. Hextris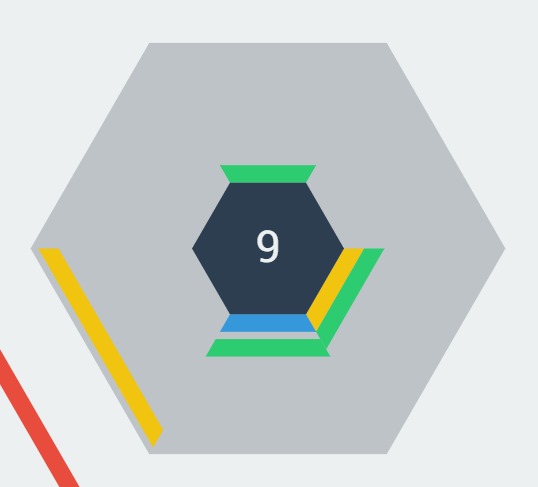 When you combine Tetris with a moving hexagon then you get Hextris the perfect love child of the classic tetris and a hexagon. In this game you control a hexagon with your keyboard, you can move it in either left or right direction and collect different coloured bars on each side of the hexagon. You have to make matches of 3 or more same coloured bars to get rid of them and earn points. The more matches you make, the more points you get because of the combo streak. You have to be very quick and make quick decisions because the game gets pretty tough and challenging as the time goes on. If you want some excitement then this is the perfect browser game for you.
Developer: Logan Engstrom
Availability: Free to play
7. Agar.io
This game has been one of the best browser games for quite a time now. It has a very simple yet intriguing gameplay. You control a small blob that moves around an area filled with other blobs, your job is to avoid getting eaten by bigger blobs and eat small dots to become bigger and bigger. The bigger you are, the better because then you can eat other player's smaller blobs and become a giant blob. There are many possibilities but it doesn't play out as easy as it sounds so you will need a lot of patience and keep an eye out for those giant blobs that are out there to eat you.
Developer: Miniclip.com
Availability: Free to play
8. Cut The Rope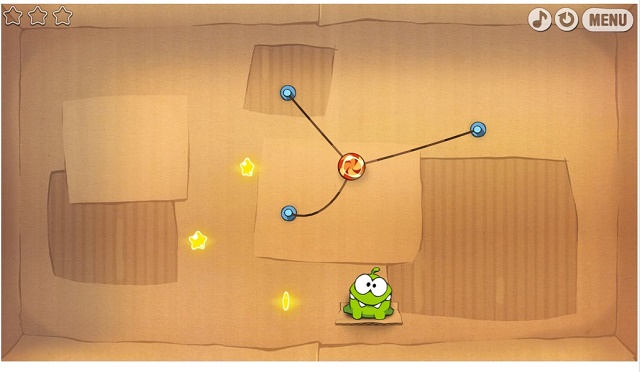 The famous and hungry Omnom is back in action, however, this time around he makes an appearance on your browser instead of your mobile devices. You can play the critically acclaimed Cut The Rope game directly in your browser now and feed the little monster as many candies as you want. Just keep cutting those ropes that are holding the candy and make sure that it lands in little omnom's mouth. You need to solve the puzzles and ensure that each swipe and cut brings the candy closer to your little buddy. Each cut counts so make sure that you think twice before cutting that rope.
Developer: Zeptolab
Availability: Free to play
9. 2048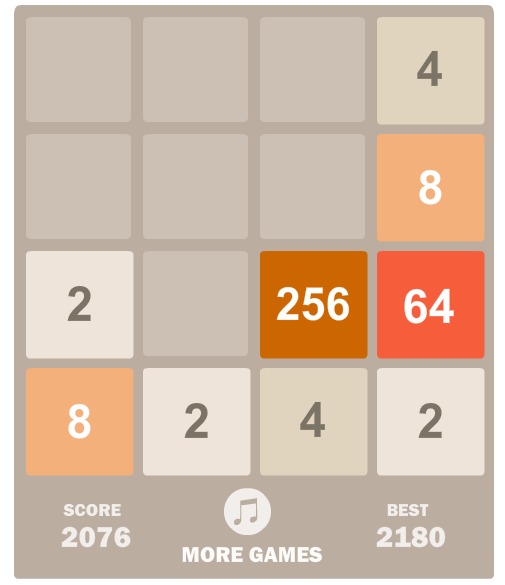 The infamous mathematical puzzler is now available on your web browser so you can even enjoy it when you don't have access to a mobile device. In this game your job is to combine all the similar numbered tiles into a new number which would be the addition of both the tiles. The main objective is to get a single 2048 tile by combining and making additions of all the tiles that appear. It sounds pretty simple but it's not simple at all. You will be pulling your hairs out when you run out of space in this game. So just keep your cool when playing 2048.
Developer: Gabriele Cirulli
Availability: Free to play
10. Little Alchemy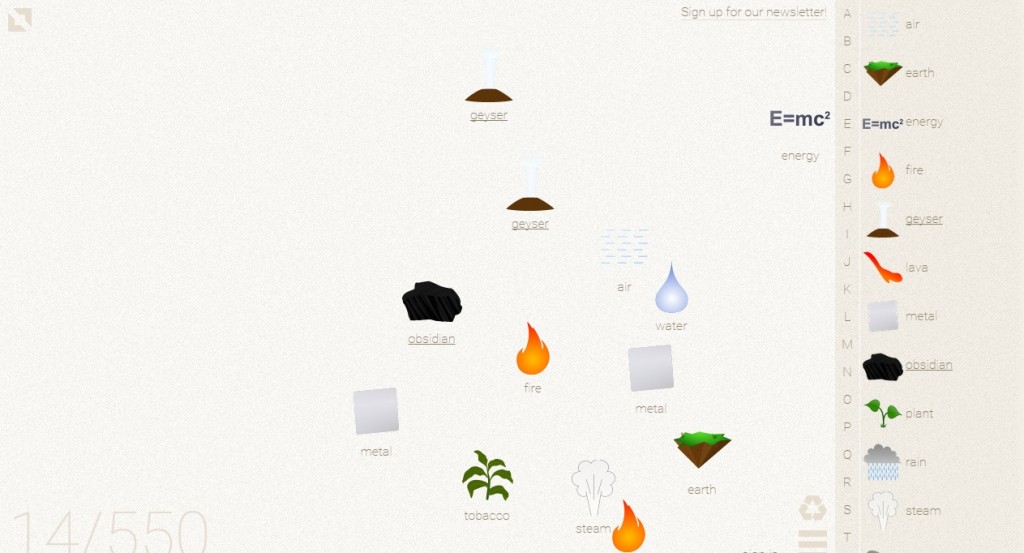 Do you love the concept of alchemy? Creating new and amazing things by combining two different things? If this really excites you then you're going to love the Little Alchemy game in your browser because it gives you hundreds of possibilities to create new items by combining different items together. You can create plants, flowers, humans, tobacco, etc anything that you want, all you need to know is what items to combine in order to create your favorite object. Little experimentation won't hurt because that's what Little Alchemy is all about. Just experiment and see what you can actually make in this awesome game.
Developer: Jakub Koziol
Availability: Free to play
11. Pixel Race
Remember the old school handheld console that only played pixel games? If you remember it then you will definitely remember the pixel racing game where you had a weirdly shaped car in an endless race while avoiding collision with different obstacles. Well, that game is back now and you can enjoy it in your browser by playing Pixel Race. This time, however, you have more control over your pixelated car and you can even collect coins to gain extra points. Make sure that you collect each coin to reach the top and get your name on the leaderboards.
Developer: Maruf Nebil
Availability: Free to play
12. Jetpack Master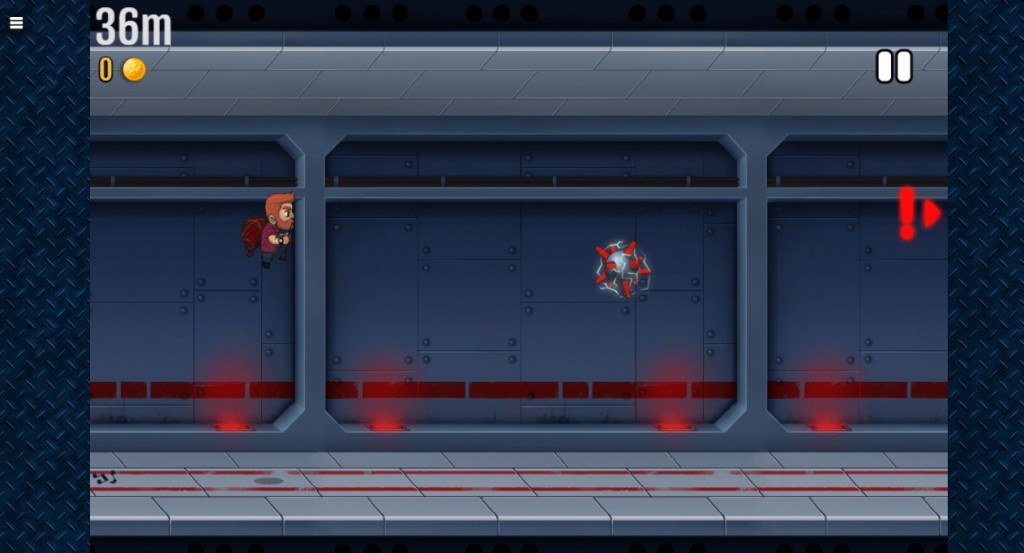 This game is a complete clone of the famous Jetpack Joyride game from the smartphones but Jetpack Master is definitely a must play for all the people who want an exciting game on their browsers. This guy actually doesn't have a jetpack instead he rocks a bagpipe that helps him go high, click to go high and collect the coins. There are different gadgets that you can use to help you in your journey, make sure that you don't hit the electric spheres or you will die on contact.
Developer: Games1
Availability: Free to play
13. Sand Trap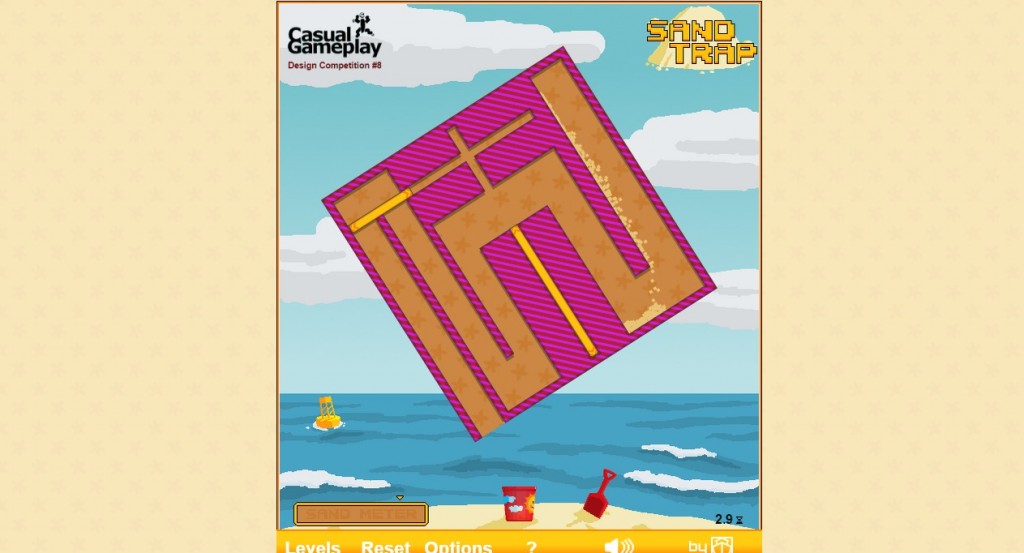 If physics is your favorite subject then your going to love the physics involved in this unique game. You have to help the sand escape the evil clutches of this labyrinth and you have to take it to the pail and fill it completely to advance in the game. Sounds fun and exciting, right? wait till it gets really frustrating with some advanced puzzles where you will have to think hundreds of times to figure out a straight way to take the sand from the box to the pail. It will definitely give your brain a good tickle or two.
Developer: Gopherwood Studios
Availability: Free to play
14. Run Pixie Run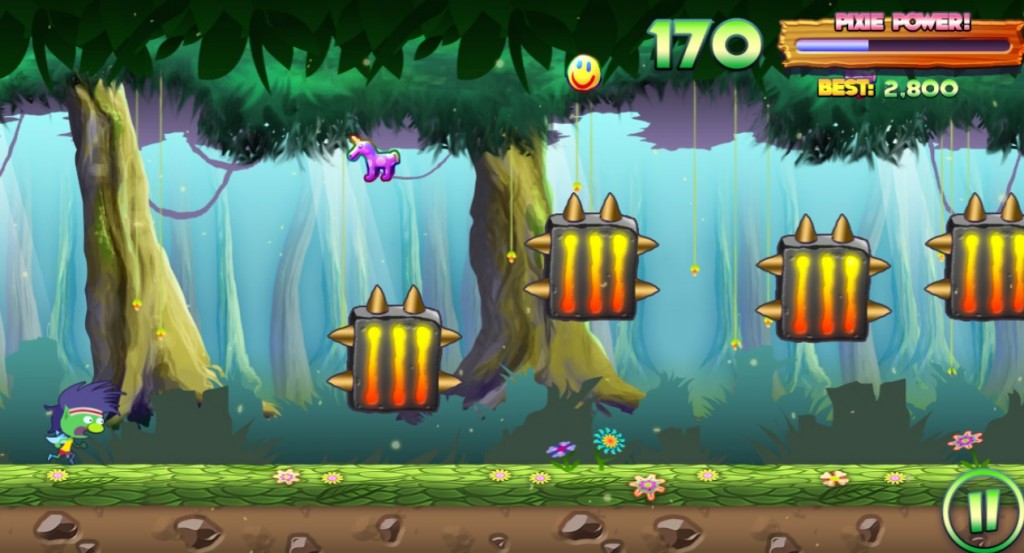 Another Jetpack Joyride clone but this one takes it to a whole new level and adds a unique new twist to the game. You are actually a pixie who is running for some reason and your job is to avoid the spikes and cages while collecting the fruits and flowers. Once you've collected enough fruits, you will start a combo mode where you will have hundreds of fruits and flowers to collect. Keep collecting to get the combo as many times as you like. Make sure that you don't let your pixie fall on those spikes or it will be game over for you and her too.
Developer: Goodboy Digital
Availability: Free to play
15. Arena5
Get ready to blow some of the most evil geometrical shapes you have ever faced in your life. Control your ship and move it around the cubicle destroying all other shapes and boxes that you come across. You have to move your ship with the arrow keys and aim your fire with the mouse cursor. There are endless waves of enemies and you have to stay alive and kicking to get the highest score in this action shooter game.
Developer: Kevin Roast
Availability: Free to play
16. Astray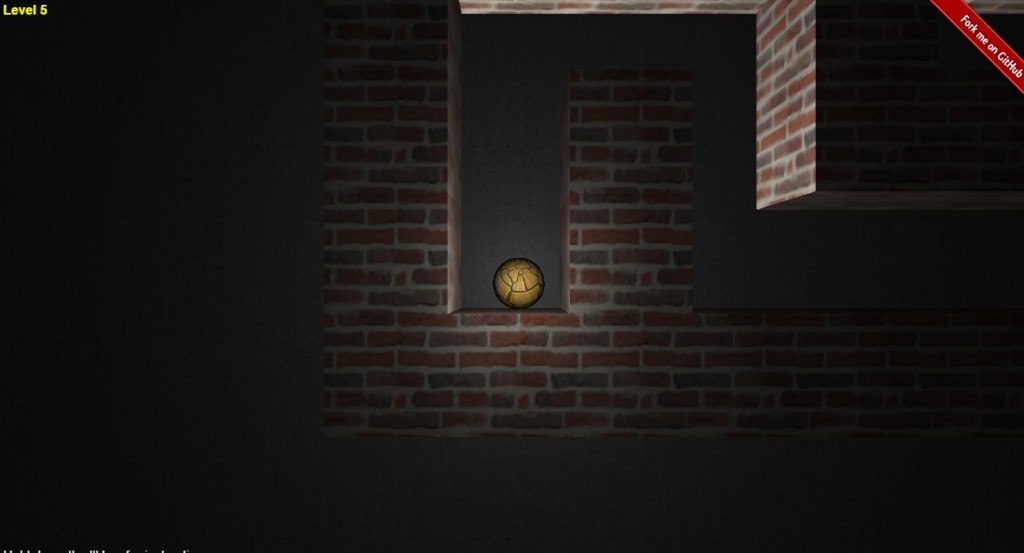 Guide the stray ball out of the labyrinth. It sounds simple and the first few levels are actually simple but after that the game gets pretty tough and you will have a lot of tough time finding the exit. The game is rendered in 3D and it looks great, the gameplay is also simple. All you have to do is move the ball with your keys. Just guide it out of the labyrinth and you will advance to the next level. Try out your navigation skills in this classic puzzle game.
Developer: Astray
Availability: Free to play
17. Kumba Karate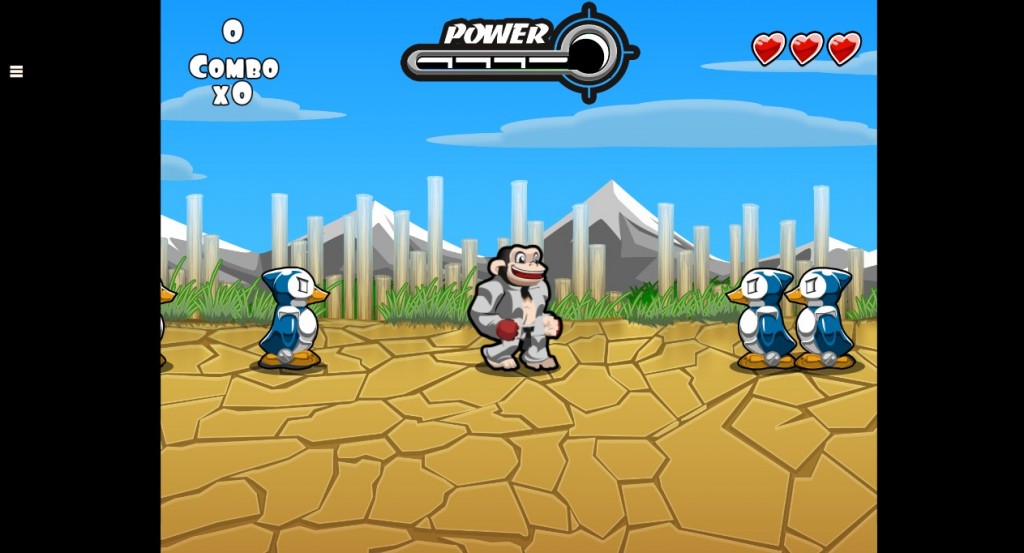 Kumba the fighter monkey is back in action and this time around he has donned a karate dress to fight his enemies. Kick, punch, and uppercut your way to the high score. The game is all about kicking and punching everything that moves. They will come from the right, the left, the top and even from the bottom, you have to be quick and make them pay for coming at you.
Developer: Famobi
Availability: Free to play
18. Moon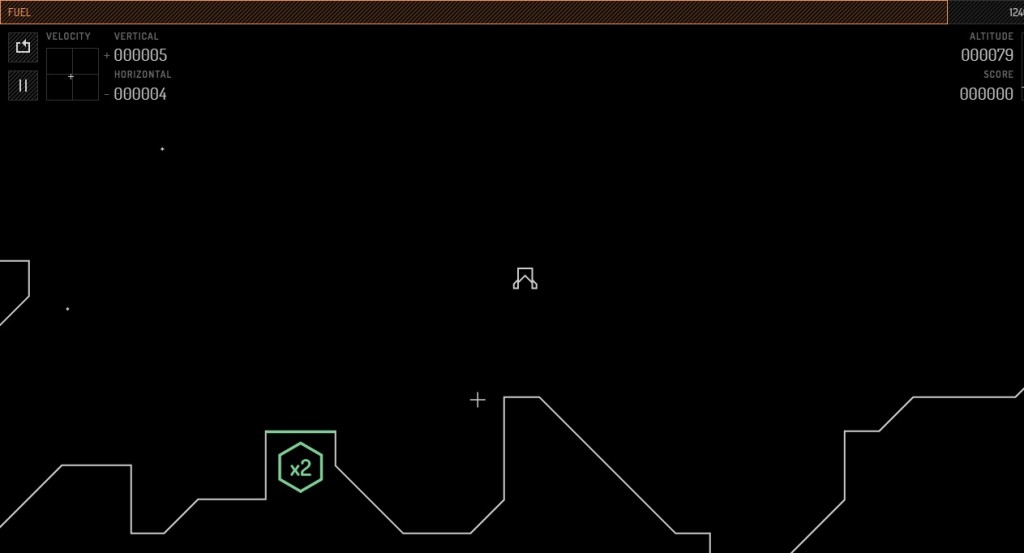 The name sounds pretty generic but the game is pretty amazing and really frustrating at times. You are in control of a small spaceship and your job is to land the ship on the moon safely. It sounds simple but you will realize that it's as easy as it sounds because the ship will be destroyed even if you make a very small mistake. So make sure that you bring it down very slowly and land it on the surface as smoothly as possible to enjoy the rewards.
Developer: Moonco
Availability: Free to play
SEE ALSO: 20 Best Flash Games For Browsers
If you are looking forward to killing some of your extra time by playing some exciting games in your browser then the above mentioned games should serve you pretty well. If you have any extra games that you would like to add to the list then feel free to mention them in the comments below.