Gaming is fun when you are playing an amazing game but what makes it even more enjoyable is the fact that you can play with your friends together. You don't always need the internet to enjoy multiplayer games because there are some of the best Xbox games out there that offer couch co-op for the Xbox One. Couch co-op means you and your friend can play the game together on a single Xbox One and the same couch. So, if you are looking for some amazing games that offer couch co-op on the Xbox One, then look no more because here are the 15 best offline co-op games for the Xbox One that you should play in 2020.
Best Offline Co-Op Games for Xbox One
1. Halo: Masterchief Collection
First up is the Halo: Masterchief Collection. Although the local co-op mode only caters for two player split screen, you are spoilt for choice with the collection of modes to choose from. For those who aren't aware, the Masterchief Collection includes the first 4 Halo titles to give newbies (or previous nostalgic players) a feel for the story up until Halo 5.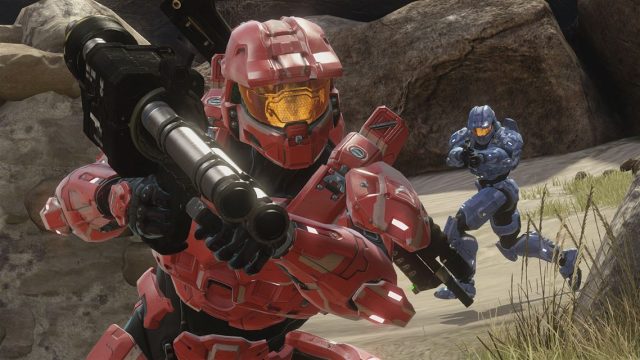 The best part of all – each one of the titles is co-op ready. This is quite amazing as it means that when one of the players dies they can easily respawn once the living player is out of the combat zone, which is a little more difficult when playing the single player mode due to limited lives.
Trying your luck on the Legendary mode in Halo 2 is something you'd normally avoid on your own but at least with two player co-op, you have a sporting chance of surviving. 
Where to buy: Microsoft Store
2. Gears 5
The Gears of War franchise has been a must have for many Xbox players ever since the first game was released on the Xbox 360 about a decade ago. The games offer players an exciting single player campaign, with Gears 5 including a great co-op experience that you can enjoy with a friend.
There are three different co-op plays in Gears 5. The first is the campaign co-op where team up locally or online with three friends to play through the entirety of the campaign. The other two co-op experiences "Escape" and "Horde" are online only, so it doesn't make much sense to explain them in details as we are talking about couch co-op games here. I have played Gears 5 in couch co-op and I can tell you that it's one of the best couch co-op games I have ever played on Xbox One.
Where to buy: Microsoft Store
3. Cuphead
Popular run and gun indie video game Cuphead also offers a stunning offline co-op experience that you can enjoy with a friend on your Xbox One. The fast-paced game is based around continuous boss fights, allowing you and a friend of yours to take the roll of Cuphead and his brother Mugman to take on the endless hordes of enemies.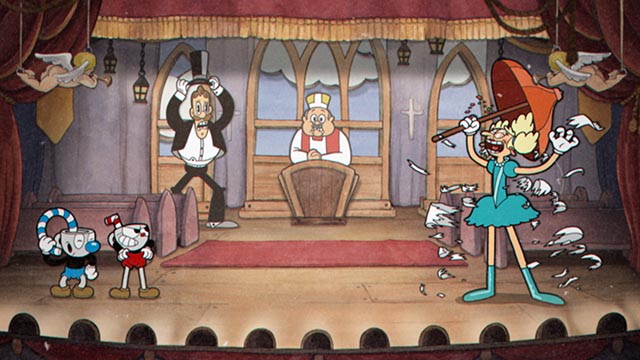 One of the best parts about Cuphead's local co-op is that both the players control their individual characters on the same screen, which will definitely attract users who aren't fans of split-screen local co-op games or don't have a monitor large enough to take complete benefit of the split screen mode. If you're looking for a casual and fun game that will keep you and a friend entertained for hours together, Cuphead should be at the top of your list.
Where to buy: Microsoft Store
4. Overcooked! 2
Overcooked! 2 is another great indie title that you can enjoy with your friends without connecting to the internet. An impressive cooking simulator, Overcooked! 2's co-op mode requires players to play as a team and cook up some amazing dishes to save Onion Kingdom from a zombie army made of bread called the Unbread.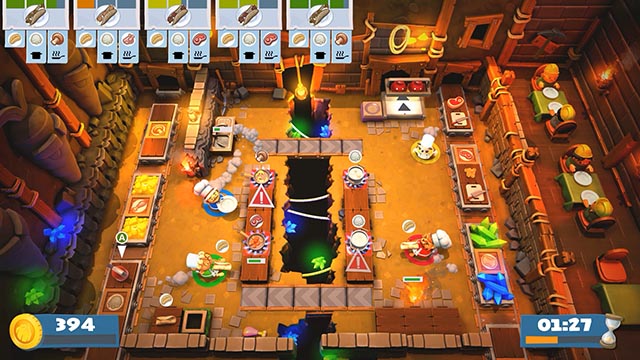 Overcooked! 2 supports both local and online co-op for up to four players and the game offers players a unique way to experience the co-op gameplay, requiring all players to collaborate and get the dishes ready in a stipulated period of time. The game even allows two players to use the same controller to play the game, which really sets it apart from other co-op games on this list.
Where to buy: Microsoft Store
5. Rayman Legends
There may not be an online co-op mode available in this backwards compatible masterpiece, but this is one game you'll want to ensure your controllers are charged for. This is one of those games where you let reality just drift away, and with four players locally enabled, it promises to sweep your friends and family into this world of weird and wonderful levels.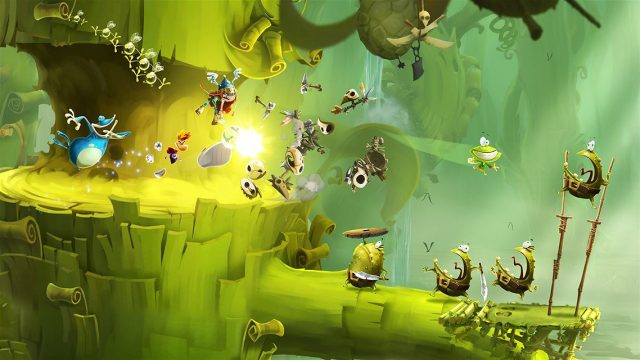 The difference with this platform title is that players all share the same screen, which unfortunately means that those trailing behind on the level are rewarded with the death penalty – which is quite funny when you watch how frustrated the other players are. This is your opportunity to tell your mates to keep up, and that they won't keep dying!
Where to buy: Microsoft Store
6. A Way Out
A Way Out is one of those few games that have been specifically developed with co-op gameplay in mind. The game follows the story of two inmates who are planning a getaway and have to work together to set their plan into action. In accordance with the game's story, up to two players can play it together, with both of them responsible for specific tasks which will eventually help them break out of prison.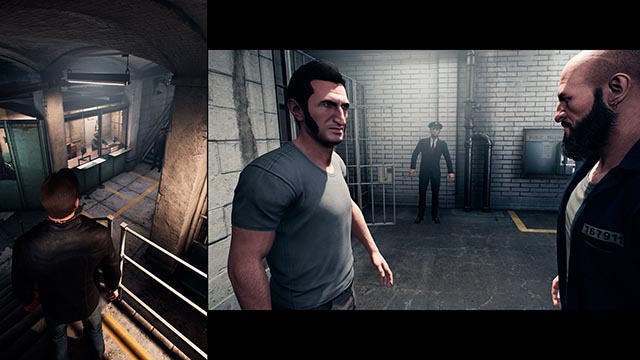 As I mentioned, the game has been developed specifically with co-op gameplay in mind and requires two players at all times, with the entire game being played out in split screen. Don't worry if your friend isn't around to play the game with you however, as the game even includes an online co-op option which will match you with a random player online to help you progress.
Where to buy: Microsoft Store
7. Diablo III
The third game in the Diablo series will hands down appeal to fans of The Hobbit, Skyrim, and other movies/games that have an element of enchantment. The game's offline co-op couch mode invites up to four players to join in; a fair feature is the fact that the difficulty setting automatically adjusts depending on the number of players within the game. I believe this works well otherwise you'd be finding the game too easy, and who would want that to happen?!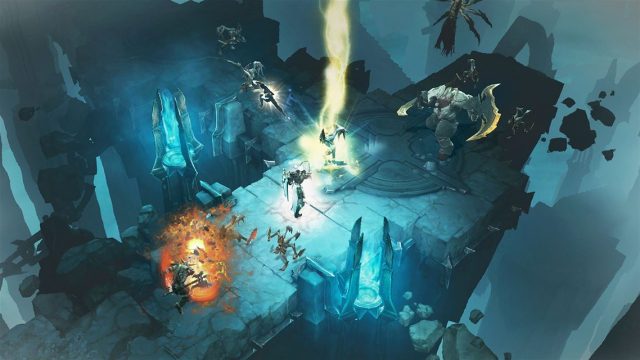 With a wide variety of roles to choose from, including a Wizard, a Witch Doctor, a crusader, a Barbarian and a Demon, you'll have no reason to argue with friends about which class each one of you should choose.
Where to buy: Microsoft Store
8. Minecraft
This extensive title appeals to both younger and adult players alike and offers one of the best examples of a local co-op mode that I've seen. One of the great aspects of the game's co-op approach is the flexibility it provides. Looking to go hunting chickens, or maybe you prefer mining for diamonds, whatever you decide it'll be much more of a laugh doing it with friends sitting beside you.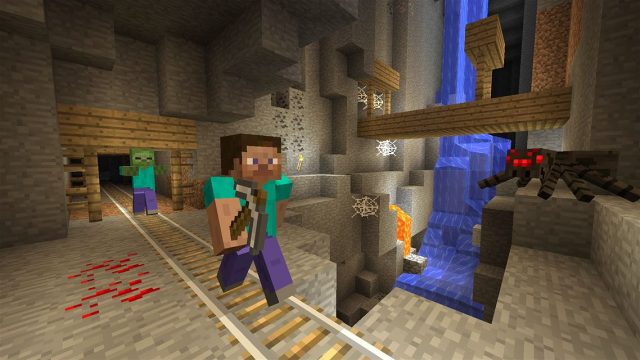 If you are a beginner, the game should appeal to you as it helps you out by letting you play with friends who are maybe a bit more experienced than other players and they will be continuously kept on their toes due to the expansive nature of the game. A perfect fit for any group of friends.
Where to buy: Microsoft Store
9. FIFA 20
Football fans looking for a great offline co-op experience on their Xbox One shouldn't think twice before getting FIFA 20, the latest release in the FIFA franchise which brings a new kick off mode for local multiplayer. The new Kick Off experience in FIFA 20 includes a classic Kick Off mode in which allows up to four players to play a game of football together.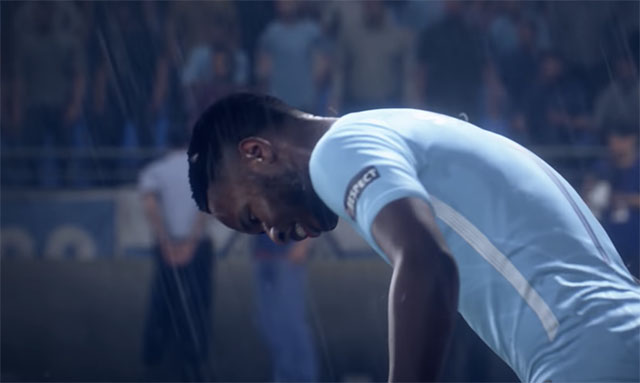 Additionally, there are five types of matches that can be played in offline co-op, including UEFA Champions League, FUT Friendlies, House Rules, and more. Out of the lot, the House Rules mode is one of my absolute favorites as it offers players five different sets of rules to play a game of football, including a survival mode, a no rules mode, a long range mode, a first to mode and a headers & volleys mode.
FIFA 20's local multiplayer options have come a long way from the early days, which makes it a must have for anyone looking for a local multiplayer experience on their Xbox One.
Where to buy: Microsoft Store
10. Resident Evil: Revelations 2
I'm sure it's not just my opinion; everyone knows how scary it can be sitting and playing any of the Resident Evil games on your own, and that's in daylight! Having the ability to prevent flesh-eating zombies from taking you out in the game, by introducing a second player to help you along the road to survival is nothing but a relief.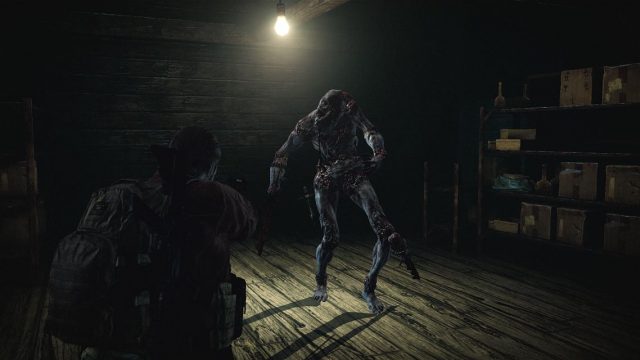 Imagine going on a hunt for a collectible; you can see it, but you can't access the area that it's in because it is blocked off by an ugly looking zombie. This might be an issue in single player mode, but having someone with you in co-op could see one player keeping the zombie busy while the others creep by and picks up the sought after item – that's teamwork.
Where to buy: Microsoft Store
11. ARK: Survival Evolved
Ark may be described as an online multiplayer action game, but the developers have kept all gamers in mind by enabling a two player cooperative offline game mode. The Steam exclusive game sees players in a pre-historic world of dinosaurs, where, as the title suggests, an element of survival is added to the table. Ark sees players working together in search of food, building shelters from resources they have gathered, as well as crafting new items.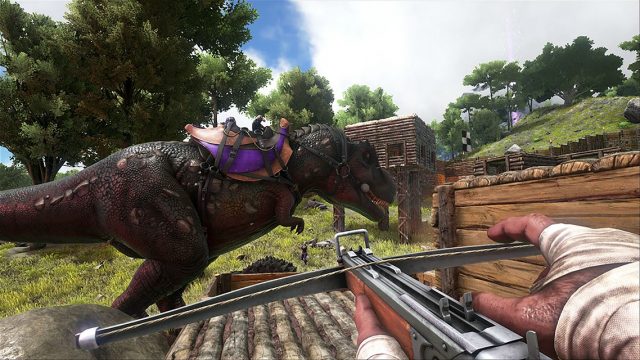 While advancing through the game, players will experience an array of different dinosaurs, from the biggest at the top of the food chain to smaller less intimidating beasts that are no bigger than the main character. Obviously, the experience is enhanced by having your nearest and dearest around to laugh at each other's tries and fails.
Where to buy: Microsoft Store
12. Borderlands: The Handsome Collection
The Borderlands franchise offers one of the best offline co-op experiences I've had the chance to play so far, giving players the opportunity to experience the game with up to 3 friends in local split screen.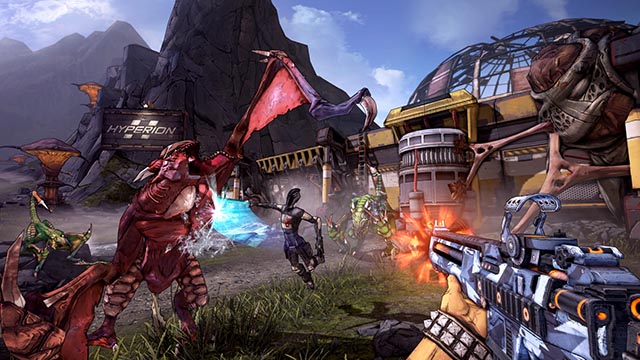 With Borderlands: The Handsome Collection, you'll get access to all of the games in the franchise, all of which support local splitscreen co-op. However, the first game in the franchise only supports two player split-screen, which will be an issue if you're planning on inviting more than one friend to play with you.
Borderlands: The Handsome Collection is an absolute no brainer if you're looking for a great couch co-op experience on your Xbox One and you should get it right away, no second thoughts.
Where to buy: Amazon
13. Rocket League
Up next is one game that will appeal to a group of gamers searching for a title that caters for offline co-op for up to 4 players. If you fancy a match of 4 versus 4, 3 versus 3, or 2 versus 2, then you and your team can gang up on the AI for a truly awesome experience.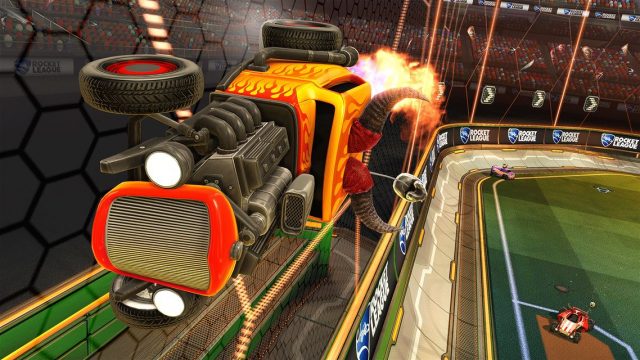 For players who are new to Rocket League, here's the lowdown: it's essentially a match of football, but with a twist. You have the arena, you have the ball, but the way to score is to use vehicles equipped with boosters to propel the ball into the goal – bearing in mind someone has to be near the goal to save the ball!
Where to buy: Amazon
14. Unravel two
Puzzle platformer Unravel two is another great game that you can enjoy with a friend offline on your Xbox One. The game focuses one two mystical creatures called Yarnys (made up of yarn, hence the name), who can be controlled by either one player or two, and they have to work together to solve puzzles and manipulate the world to progress.
When you're done completing the main storyline, the game also offers a bunch of challenge levels with increasing difficulty that you can try to crack with your friend. Unravel two is a fun game to play with your friend, as the puzzles can get really challenging and having another person helping you out is always good.
Where to buy: Microsoft Store
15. 7 Days to Die
rounding off the list is 7 Ways to Die, an open-world game that's a unique blend of first person shooters, survival horror, tower defense and RPG titles. The game's set in a brutal post-apocalyptic world infested by the undead and it offers a great co-op experience that you can enjoy with a friend.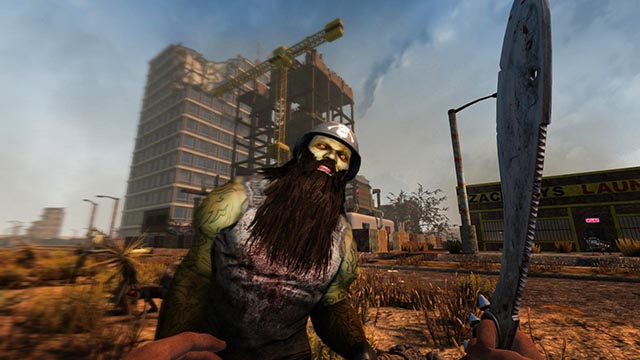 Local offline co-op on 7 Days to Die comes with split screen support for up to two players, while supporting online co-op for up to four players. Additionally, the game offers some exclusive co-op content that can only be accessed while you're playing the game with a friend, which is an added bonus.
Where to buy: Amazon
Ready to enjoy Xbox One with your friends?
If you've got friends who are coming over soon for a round of Xbox One, these are the best games you can play together. Just kick back and enjoy these amazing offline co-op games on your Xbox One. Also, feel free to mention any other games that you love to play on your Xbox One. Sound off in the comments section below. 
---
Load More