Jailbreaking an iPhone is perhaps the best way to step out from Apple's "walled-garden" and unlock the potential of your iPhone. New users who may have jailbroken their iDevice primarily to change the looks of iOS may find themselves lost in the colossal amount of tweaks available. We, at Beebom, are dedicated to providing you with some of the best resources on jailbreaking you can find on the Internet. We've already covered best Cydia tweaks compatible with the latest iOS 10.2 jailbreak, and today we shall dive into the customization part and cover the best Cydia tweaks to customize your jailbroken iPhone.
Note: We've personally installed most of the tweaks on a jailbroken iPhone 6 and also mentioned its compatibility status with the latest iOS 10.2 Jailbreak, so you can stop worrying about compatibility issues, and just enjoy these awesome customization Jailbreak tweaks!
Home Screen Specific Jailbreak Tweaks
1. Theme Your iPhone With Anemone/Winterboard
For years, Saurik's Winterboard has been the de-facto tweak to theme your iPhone and change almost every aspect of it. While it's still compatible with iOS 10, more and more users have been adopting Anemone as their go-to theme engine.
Anemone allows you to configure you Dock's look by adding reflections, hiding icon labels or even disabling Dock altogether. There are also a few options to configure the Control Center. However, this is just the beginning. Anemone is a powerful theming engine, that can change your home screen icons, Control Center, wallpapers and many other UI elements. Anemone establishes this with the help of many third-party themes available on the Cydia. r/iOSThemes is a great place to discover some amazing themes. A large number of them are paid, so you have to be okay with shelling out some cash. Once you install a theme, it shows up in the Anemone, app where you can choose to preview and apply the theme.
Another great feature of Anemone is that it can change fonts, too. Adding the Anemone's font source (mentioned below) allows you to browse through dozens of fonts and apply it through Anemone on your device.
The latest version of Anemone comes with preliminary iOS 10.2 support. That is, it works but you know, it is prone to glitches.
Source: BigBoss (Default) (free)
Source for Anemone Fonts: https://mwoolweaver.us/Anemone-Fonts/ (free)
2. Springtomize Customizes Your Home Screen
Long time Jailbreak enthusiasts should be familiar with Springtomize. It is a one-stop place to configure your dock, icons, lock screen, folders and much more. You can choose to resize icons, hide icon labels, hide dock background amongst a myriad of other settings. You can change the time font or format of the clock on the lock screen.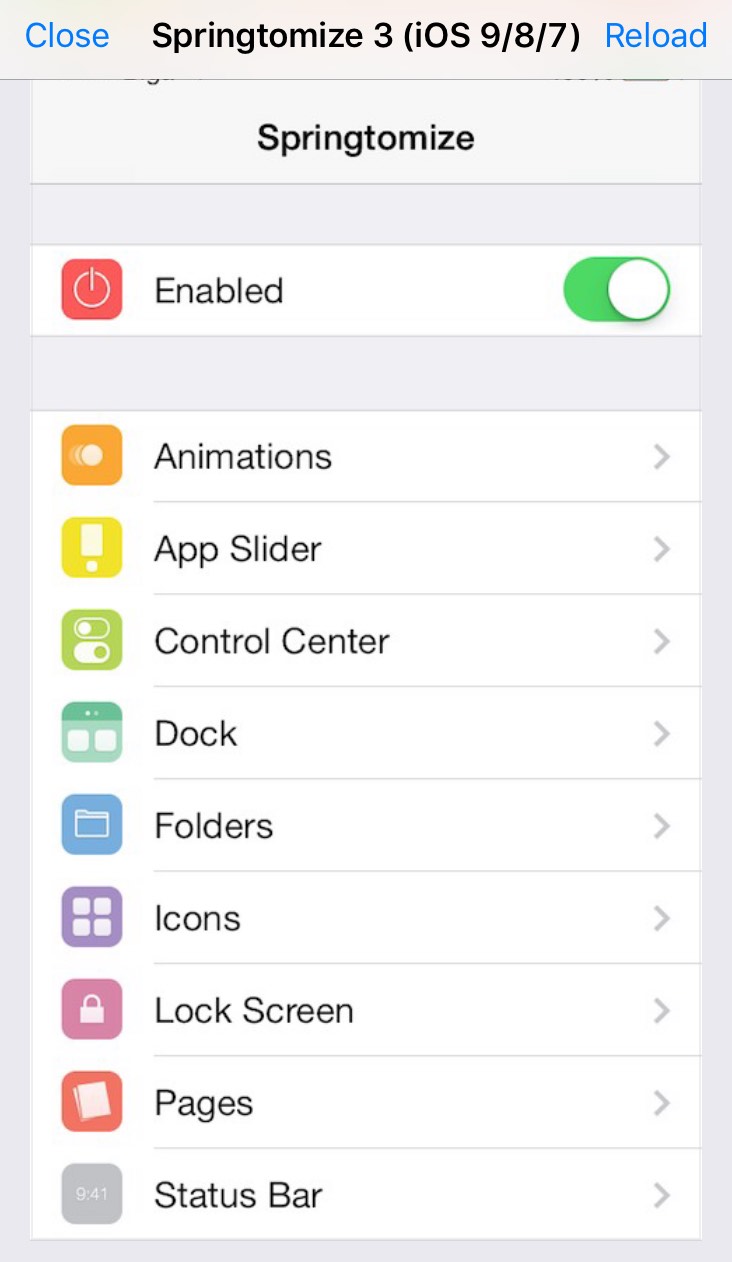 Springtomize is not compatible with iOS 10.2 as of now, but I've included it in this list because the developer says that iOS 10.2 support is in the works and he plans to release a compatible version "very soon". As of now, you can use Springtomize 3 on iOS 7/8/9. Don't worry, we'll keep you in the loop when it's updated.
Source: BigBoss (Default) ($2.99)
3. iWidgets Places Widgets on Your Home Screen
Apple wasn't particularly known to be a fan of widgets in iOS in the past but has been gradually pushing updates to improve widgets support in iOS. As of iOS 10, you can show widgets on the lock screen but you still cannot place the widgets on the Springboard (Home Screen).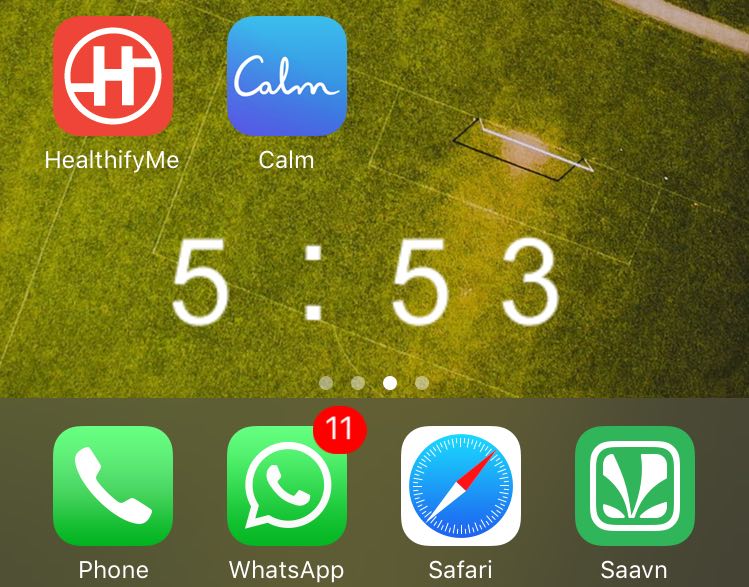 iWidget is a Jailbreak tweak that enables you to place HTML widgets on the Home screen. iWidgets comes with two sample widgets included by default, and you can search Cydia for more third-party iWidgets. You can also follow the official thread to discover new widgets (it's kinda old thread, though!).
Once you have installed iWidgets, placing it on the home screen is quite easy. Just long tap on an empty area on the home screen and a listing featuring all the installed widgets should pop-up. You can place it anywhere on the home screen, so you can also overlap it with icons if you like it messy. To remove widgets from home screen, just long tap it and tap the cross that appears in the wiggle mode.
iWidgets hasn't been updated with iOS 10.2 support, as of writing, but I was able to get it working on iOS 10.2 in my limited testing. Some users have reported that it causes a boot loop, but I believe, it's caused by the third-party widget you're trying to use, not by iWidgets itself. Anyway, If you're stuck in a boot loop, you can always boot into "No substrate mode", disable the tweak and reboot normally.
Source: ModMyi (Default) (free)
4. Apex 2 Organizes Your Apps in a Unique Way
Whilst Boxy 3 is a great app to organize your Home screen layouts in a cool way, we'll shed light on another little-known gem — Apex 2.
Apex 2 tucks away apps behind another app and reveals them with a gesture, similar to the hidden folders feature in Nova Launcher on Android. For instance, if you have a have a lot of games installed, you can tuck away all the apps behind a single app, and reveal all the games with a simple pull-up gesture on this app. This can greatly help reduce home screen clutter and also eliminate the need to tuck away dozens of apps inside a folder.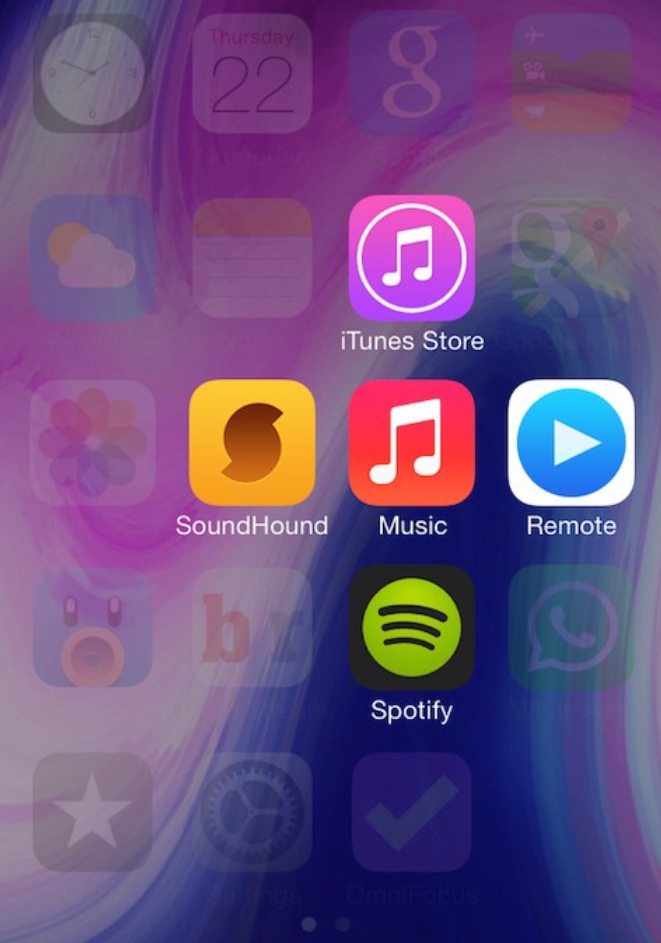 Apex 2 is compatible with iOS 7,8 and 9 but it's important to note that it doesn't play well with iWidgets and Springtomize. The developer says that he's working to make it compatible with iOS 10 and unlike the current version, he will release it free of cost. Unfortunately, he doesn't have a release date as of yet but of course, we'll keep you posted.
Source: BigBoss (Default) ($3.99)
Status Bar Specific Jailbreak Tweaks
5. Zeppelin
Zeppelin allows you to set custom carrier logo in your status bar. Zeppelin comes with over 20 logos pre-installed including that of Apple, Android, to as vague as Batman and Nike. Perhaps the best thing is that you can install carrier logo from third-party sources, or better yet, use your own custom logo with a little bit of work.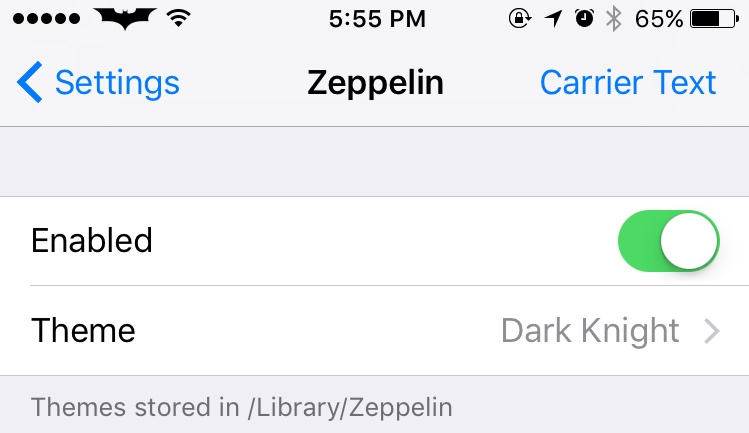 It hasn't been updated for iOS 10.2 but still works, albeit with some minor glitches.
Source: http://repo.alexzielenski.com/ (free)
6. Moveable9
Moveable9 allows you to re-arrange or hide specific status bar icons to your liking. Once installed, it can be configured from the settings. It also allows you to set padding of a specific status bar item. You can save the modified settings as different Profiles. There's a handy option to "Reset all settings" in case you want to start anew. Most of the changes require you to respring your device.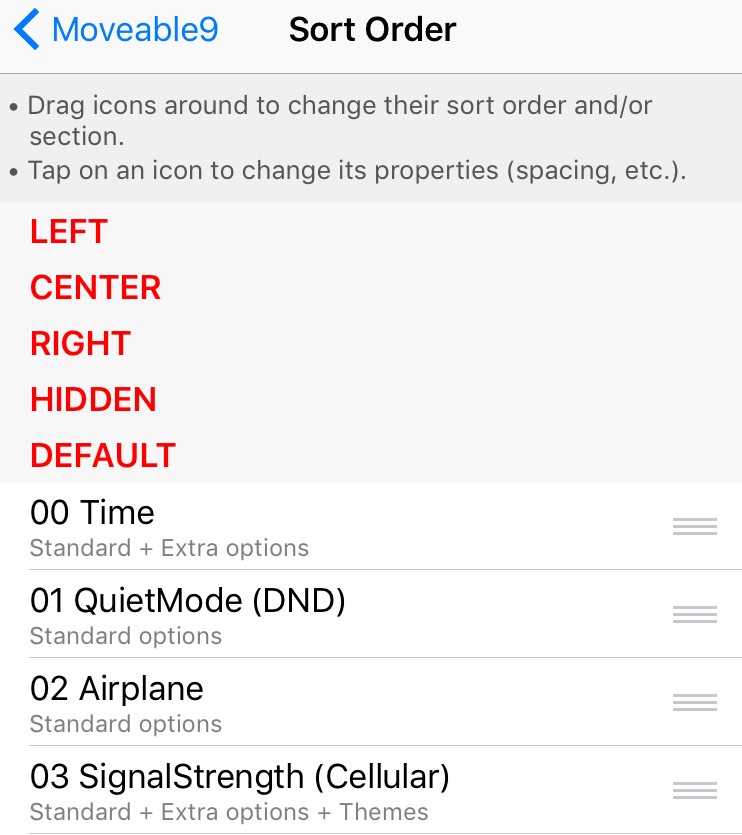 Moveable9 has been updated and is compatible with iOS 10.2.
Source: http://tateu.net/repo/ (free)
7. Lithium Ion
Lithium Ion is a battery theming engine, with more than 25 free themes inbuilt. It enables you to change battery bar themes based on phone charging status and battery level. It also supports tweaking your battery bar colors in regular and in Low-power mode. All the themes are applied instantly without needing to respring your device every time.
Lithium Ion is fully compatible with iOS 10.2 and works great.
Source: BigBoss (Default) (free)
Dark Mode Specific Jailbreak Tweaks
8. Noctis
Noctis is a darling amongst the Jailbreak community because it provides what Apple refuses to — a dark mode for certain UI elements. Noctis enables a dark mode for the Dock background, action sheets, folders, volume HUD and 3D Touch. The black tint can be adjusted from Noctis settings. You can also disable it after a specific time period. It also places a shortcut button to enable/disable it quickly from the Control Center.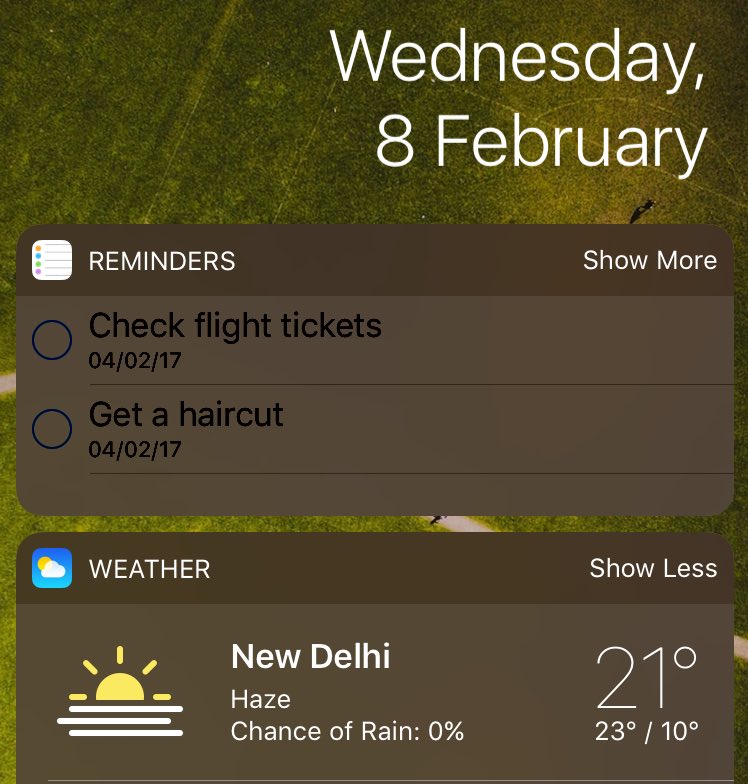 Noctis plays along well with other popular customization tweaks such as FlipControlCenter and works great on iOS 10.2.
Source: Not a Repo, purchase from http://store.laughingquoll.net ($1.99)
9. Eclipse 4
If you've already started loving Noctis, Eclipse 4 will leave you awestruck. Eclipse 4 is a system-wide dark mode for iOS. It enables dark mode for a surprisingly large number of applications, both system and third-party. You can enable dark mode on a per-app basis and support for new apps is added every week. Alongside, it can also color the status bar, keyboard, loading screen, iMessages and much more. The developer claims that it's a lightweight tweak, so it shouldn't have any serious impact on battery life.
It is built from the ground-up for iOS 10, so it works with iOS 10.2 pretty well. Eclipse 4 when paired with Noctis, looks really dope.
Source: BigBoss (Default) ($0.99)
Control Center Specific Jailbreak Tweaks
10. Horseshoe
In iOS 10, Apple split the Control Center into two different pages and needless to say, users were left infuriated. It causes all sorts of problems — requiring an extra swipe to access music controls and you tend to swipe to the next page accidentally when you were actually trying to slide on the brightness bar.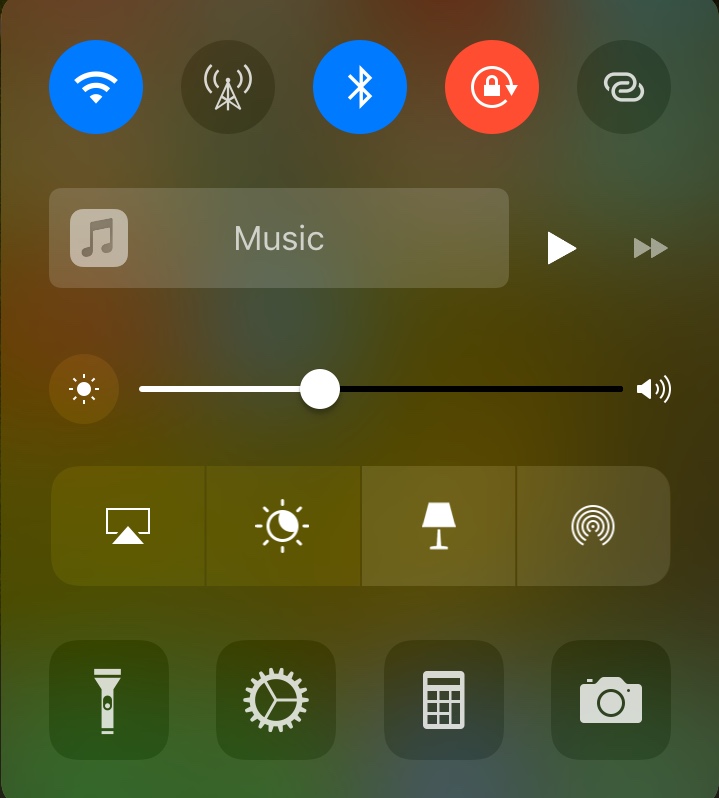 Horseshoe consolidates both the pages into a single page, thus making every control accessible on just one page. It combines the brightness and volume slider into one, which can toggled via a button. It may take some time to get used to it, but once you do, it's a lot more intuitive. You can even 3D Touch on the album art to reveal a larger version of album art and a previous music button.
Horseshoe is designed especially for iOS 10 and works with iOS 10.2 pretty well.
Source: Not a Repo, purchase from https://private.atwiiks.com/registration.php ($1.99)
11. Platters
If you're looking to extend the functionality of the Control Center and add more pages, take a look at Platters. You'd have to subscribe to CPDD's subscription program, which costs about $9.99/year, though.
Source: Not a repo, purchase from http://cpdigitaldarkroom.com/subscription
12. Glances
Glances is another great alternative if you're looking to add even more functionality to the Control Center. It adds shortcuts for weather, calendar, battery or your favourite apps straight to your Control Center.
Source: BigBoss ($2.99)
13. Cream2/Creamless
If you're not a fan of Apple's custom coloring scheme of toggles, you can easily change the colors using Cream2. If you feel like removing the colors altogether, Creamless can help you with that.
Right now, both of these tweaks seem pretty hit-or-miss on iOS 10.2. For instance, I was not able to get it working, but it seems to work for some users. It is compatible with previous versions of iOS 10, though.
Source (Cream2/Creamless): http://repo.cpdigitaldarkroom.com/ (free)
Other Miscellaneous Customization Tweaks
14. NoSlowAnimations
As its name suggests, it speeds up the very "relaxed" animation that Apple ships by default with the iPhone. With this tweak enabled, your iPhone feels a lot snappier. There's an option to adjust the animation speed, so you can tweak it according to your liking. It's compatible with iOS 10.2.
Source: BigBoss (Default) (Free)
15. Sleek'n'Bouncy9
It adds a nice little bouncy effect if you're looking up to jazz up iOS' animations. The developer has recently added animations when activating Reachability and is working on adding animations to the App switcher. It's compatible with iOS 10.2.
Source: BigBoss (Default) (Free)
16. Status Vol X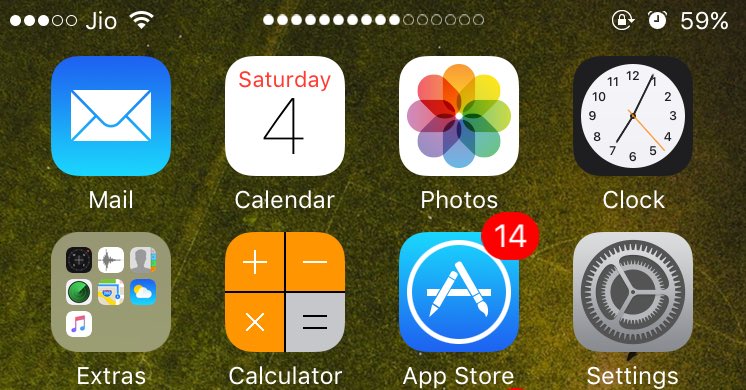 It replaces Apple's default obtrusive volume control overlay HUD to a more minimalistic and simple overlay, which appears on the status bar as a series of dots. It's compatible with iOS 10.2.
Source: http://fidele007.github.io (Free)
17. NudeKeys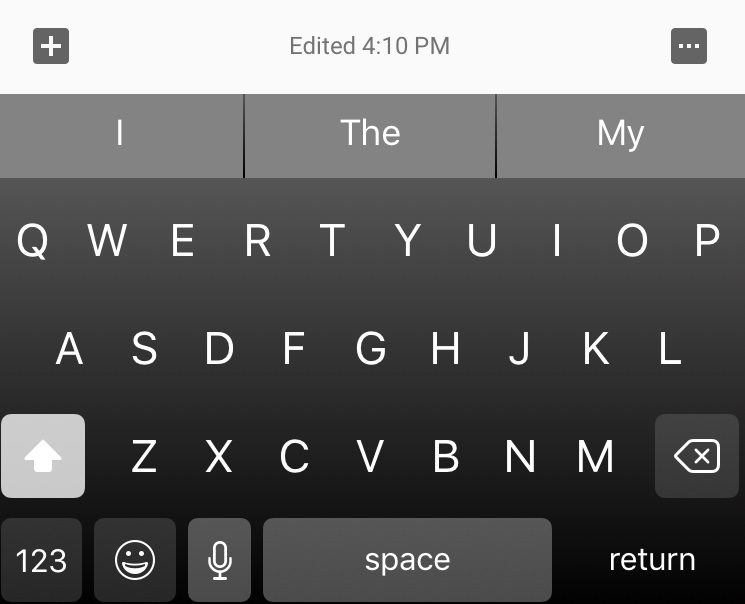 It removes the bordering on Apple's default keyboard to give it a cleaner look, akin to Gboard. You can change the keyboard's color according to your preference. It works with iOS 10, but support is a bit wonky at the moment.
Source: Bigboss (Default) (Free)
18. PowerDown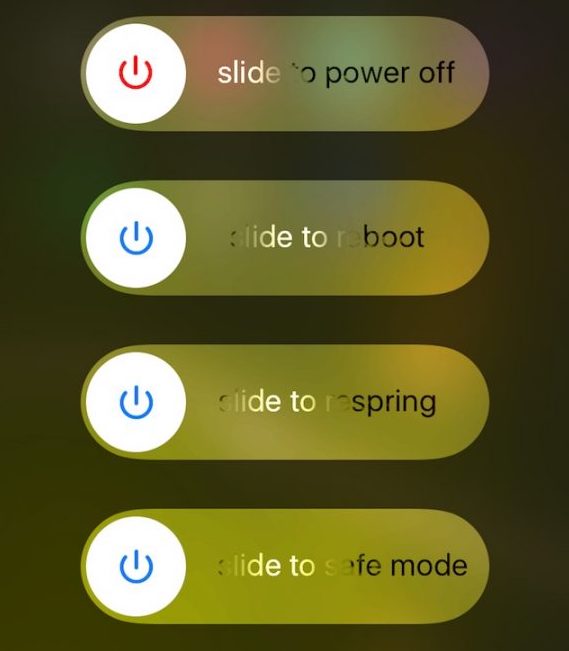 It allows you to quickly respring, reboot or enter into the Safe Mode by adding new sliders to the iPhone's power menu. It's compatible with iOS 10.2.
Source: BigBoss (Default) (Free)
19. HapticFeedback
It adds subtle vibrations to certain elements of iOS, like Home/Volume/Power buttons and on the Apple keyboard. It's compatible with iOS 10.2.
Source: BigBoss (Default) (Free)
20. WiJoin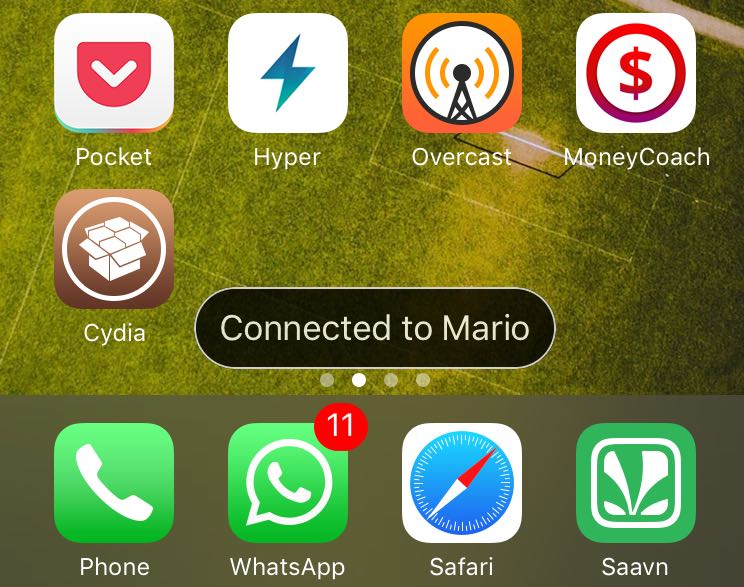 It shows a toast notification whenever you connect to a WiFi network. This can be particularly helpful when there are multiple WiFi open hotspots around and you've no idea your iPhone has connected to which network. It's compatible with iOS 10.2.
Source: BigBoss (Default) (Free)
A Final Note On iOS 10 Compatibility
Whilst we've made every effort to include iOS 10 compatibility notes in each tweak, it's certainly possible that a tweak that works on our iOS 10 device doesn't work on your iOS 10 device, even if we're on the same iPhone model. This could be primarily due to installing tweaks that conflict with one another. In such tricky cases, it's recommended to boot into No substrate mode, disable suspicious tweaks and try rebooting. This trial and error method could take a bit of time, though.
SEE ALSO: How to Jailbreak iOS 10.2 and Install Cydia (Guide)
Customize Your iPhone Using These Jailbreak Tweaks
We, certainly hope that this (massive) list of customization tweaks helps you in customizing your iPhone almost neck-to-neck with other "open" operating systems. Customizing your iPhone makes it more personal (and slower if you're not careful!) and definitely adds a unique style statement to your iPhone. If you're foaming at the mouth because we didn't add your favourite customization tweak to the list, let us know in the comments section below.