Hot on the heels of the recent iOS 10.2 Jailbreak, developers are hard at work updating their Cydia tweaks/apps to make them compatible with iOS 10.2. Installing every tweak to verify its compatibility with iOS 10.2 isn't anyone's idea of fun. Thereby, I scooped through various Cydia repositories to bring you the 15 best Cydia tweaks that are compatible with the iOS 10.2 Jailbreak.
Note: I tested all the tweaks mentioned below on my iPhone 6 running Jailbroken iOS 10.2. Some of the tweaks may cause minor conflicts with one another as the Jailbreak isn't fully stable yet, but there shouldn't be any major issues, though. In the rare case, you get stuck somewhere or need help installing these tweaks, refer to our guide to Cydia.
1. FlipControlCenter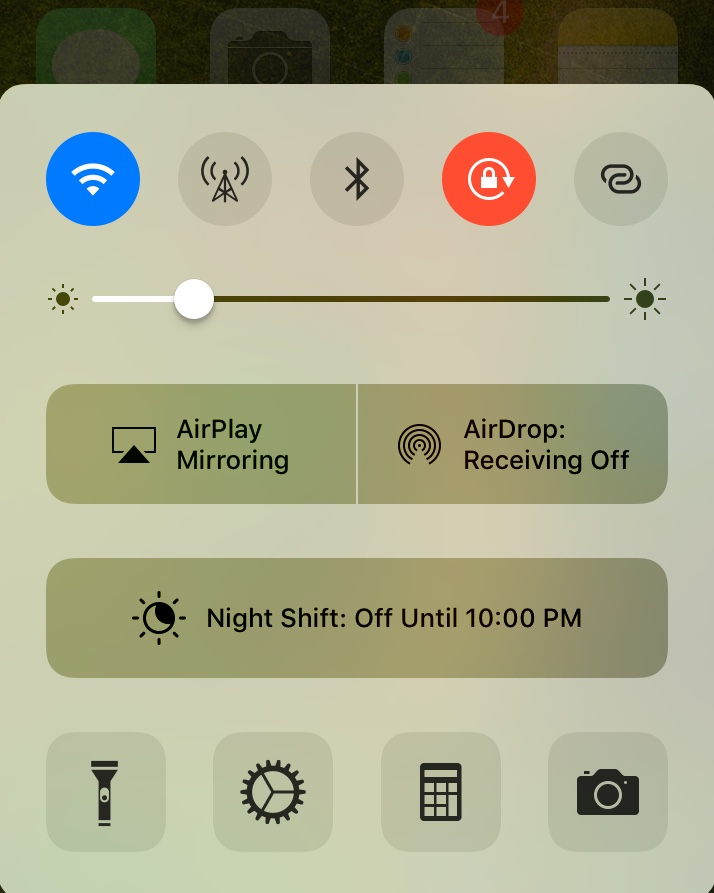 The default Control Centre in iOS is quite limiting, and it's really surprising that Apple doesn't allow you to add/remove custom toggles. FlipControlCentre brings this much-sought feature to Jailbroken iOS devices with the ability to add/remove/rearrange new toggles including Cellular data, Low power and Personal Hotspot.
You can also add/remove/rearrange apps in the bottom pane of the Control centre. It also adds some neat options for customising the number of toggles on a page on the basis of device orientation.
Source: http://rpetri.ch/repo (Free)
2. iCleaner
Certain apps constantly cache data from the Internet and it can be a real pain if you're stuck with an iPhone with low storage. To make this matter worse, Apple doesn't provide an option to clear data cache in iOS.
iCleaner allows you to clear Safari cache, message attachments, temporary files and cache by all other applications all in one tap. This can reclaim tons of space if you find yourself using apps like Facebook, Twitter, Instagram or Snapchat. It comes with a "Test Mode" which backs-up files instead of deleting them. This backup can be restored later if you're experiencing any issues. The Pro version allows you to enable integration with third party plugins and enables 3D Touch specific features on iPhone 6s or newer.
Source: https://ib-soft.net (Free, Pro version available)
3. PowerDown
By default, the iOS shutdown menu only shows the option of "Slide to Power Off". You can restart your iPhone by pressing Home and Power button at the same time, but it isn't the most convenient solution.
PowerDown adds three new sliders below the regular "Slide to Power Off" — Reboot, Respring, Safe mode. The Respring option restarts the Springboard (iOS home screen) and is typically useful while installing/removing new tweaks from Cydia. The safe mode option can be useful to troubleshoot issues you may have with a certain Jailbreak tweak.
Source: BigBoss (Default)
4. Touchr
Touchr uses the TouchID sensor to perform certain actions like going back to the home screen, activating Siri or bringing up the multitasking menu. I'm always a bit paranoid about breaking my physical Home button as I press it many times a day. Thankfully, Touchr eliminates the need of having to physically press the Home button to perform these actions.
Touchr can be configured to detect single, double and triple press on the TouchID. It can also detect and respond to touch when your iPhone's display if off, though it may consume additional battery. Optionally, you can enable vibrations on touch and disable it for specific apps.
Source: BigBoss (Default) (Free 3-day trial, $1.99 to buy)
5. Peek-a-boo
Peek-a-boo brings the 3D Touch functionality on older versions of iPhone including the iPhone 6, 6 Plus and the iPhone 5s. It works on notifications, Home screen icons and pretty much inside every app that supports 3D Touch. Whilst there are a lot of tweaks that enable 3D Touch on older iPhones, it is the only one updated to work with iOS 10.2 Jailbreak as of writing.
In the Settings, you can change the sensitivity, and choose to enable/disable Haptic feedback on Peek and Pop functions. It works surprisingly well, and if you need more details on installing and configuring Peek-a-boo, we've already done a separate article on how to use Peek-a-boo to bring 3D Touch functionality on older iPhones.
Source: BigBoss (Default) (Free)
6. Rocket for Instagram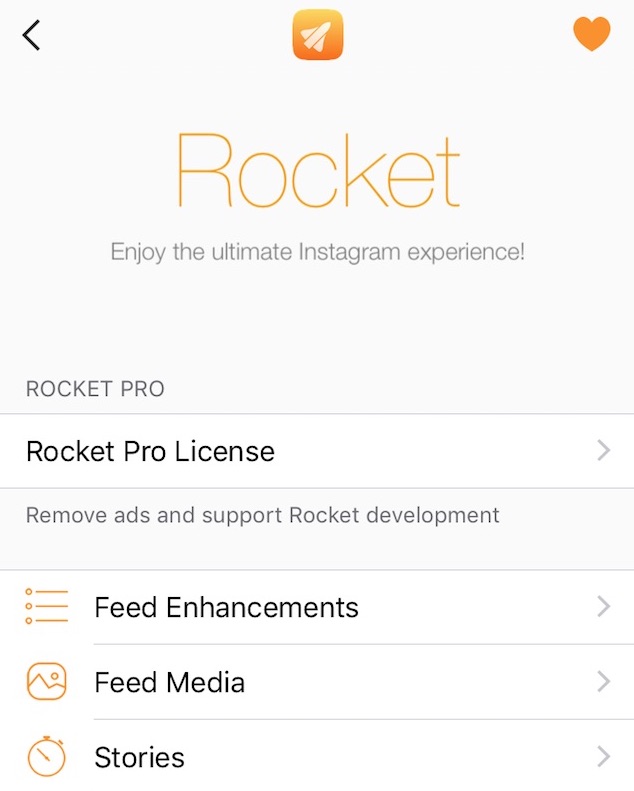 Rocket for Instagram enhances your Instagram experience by adding a lot of cool new features. Once you've installed Rocket, it integrates with Instagram pretty well. Navigate to Settings inside the Instagram app to view all the new features.
It adds a lot of Feed enhancements like changing to grid view, hiding sponsored posts and mute users. It fixes what I believe is one of the most annoying aspects of Instagram — it reloads every time you navigate away from Instagram and dive back in. It allows you to download Instagram posts and Stories. It also includes some goofy tricks like adding a verified checkmark beside your profile and spoofing your followers count.
Source: BigBoss (Default) (Free)
7. Gorgone
Apple introduced two great iPad-only features that take make use of the larger screen real estate — SlideOver and Split screen multitasking. SlideOver lets you interact with an another app without leaving the current app by sliding over the edge. Split screen multitasking allows you to use two apps simultaneously. Thanks to Gorgone, you can enjoy both of these features on your iPhone, too. As an added bonus, it also enables Home screen rotation.
To activate SlideOver, just swipe from the right edge of the screen inside any app and it'll bring up a list of apps. Tapping on an app and adjusting the drag bar will now open up the Split screen multitasking.
Source: BigBoss (Default) (Free)
8. Activator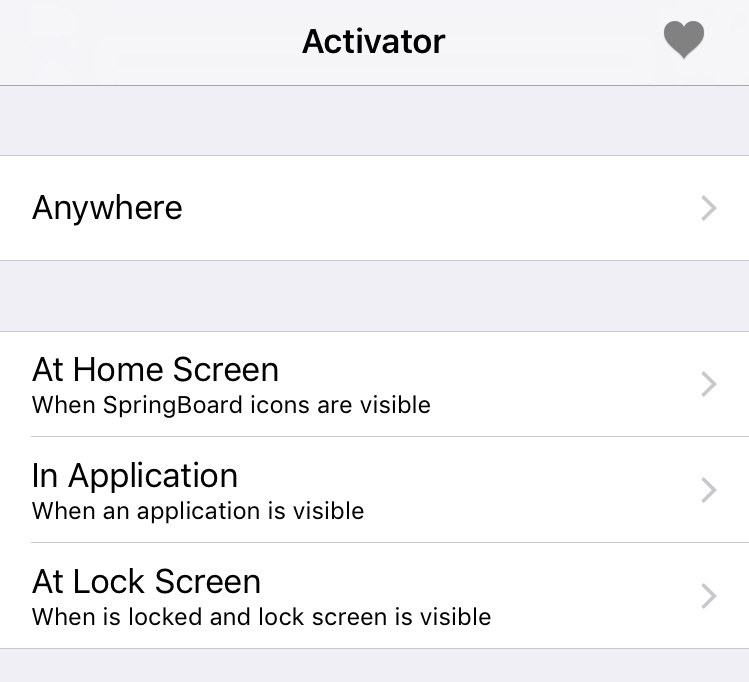 Activator is the Swiss army knife of the Jailbreak world and with a good reason. Activator allows you to associate certain events with multi-touch gestures. These actions can range from opening a specific app, toggling switches to performing System based actions. It can also automate certain tasks based on network status, power source status and on timing. It allows you to trigger these actions on the Home screen, inside a specific application, on the lock screen, or globally everywhere.
It also allows you to build custom Activator menus, and show a banner when a specific action is triggered. Besides, many popular tweaks have support for Activator to further enhance the Activator's functionality.
Source: http://rpetri.ch/repo/ (Free)
9. StatusVol X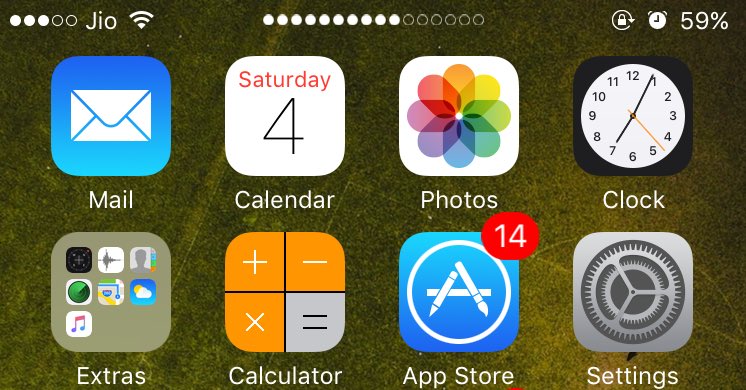 People have been raging about Apple's obtrusive implementation of the volume control overlay HUD for a long time now. It appears in the middle of anything you're working on and sits there for two (long!) seconds.
We have already covered how to change volume control overlay on Mac, and now it's time to invite iOS devices to the party. StatusVol X replaces Apple's stock volume control overlay with a small overlay that sits nicely on your status bar. It looks like the status bar signal dots and is much more minimal and less-obtrusive.
Source: http://fidele007.github.io (Free)
10. HapticFeedback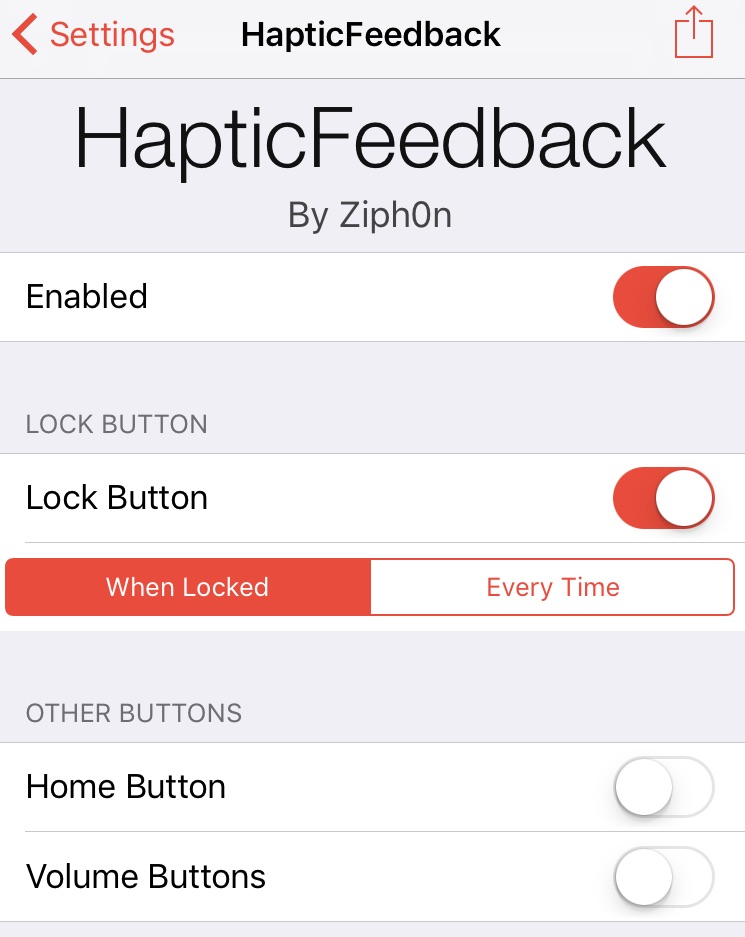 HapticFeedback, as its name suggests, allows you to add haptic feedback (read: vibrations) to certain aspects of iOS. The areas where you can enable Haptic feedback are —
Lock/Home/Volume buttons
Keyboard touches on the Apple keyboard. Long time Android users may feel at home with this setting.
Music controls, tapping Homescreen icons, or when the device is unlocked.
It also has options to set vibration intensity and duration, so you can tweak around to see what works best for your battery life.
Source: BigBoss (Default) (Free)
11. Lithium Ion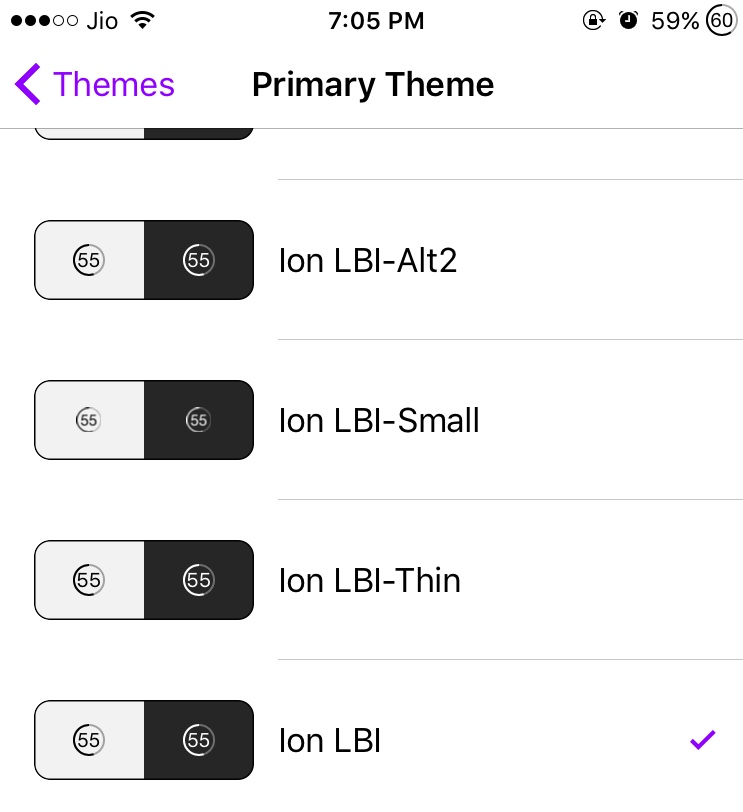 Lithium Ion lets you customise the battery bar indicator with more than 25 free themes. It enables you to change battery bar themes based on phone charging status and battery level. It allows you to build Profiles that enable you to save all the required settings and enable it in one go.
You can also set custom colours for the current theme and change the default yellow colour in the Low power mode. You can change themes on the fly without needing to respring and preview in real time how the theme will look like.
Source: BigBoss (Default) (Free)
12. DetailedBatteryUsage
Apple added the option to view battery statistics on a per-app basis in iOS 8, but there are a few more detailed battery stats that doesn't show up in the Settings.
DetailedBatteryUsage is a Jailbreak tweak that reveals these stats in the Battery section of your Settings. It adds a graph that shows your battery level against time for the last several days. It breaks down battery usage by Active usage and Background usage. It also shows how much battery the system Daemons consume. Overall, it's a power-packed tool you should install on every Jailbroken device for troubleshooting battery issues.
Source: Bigboss (Default) (Free)
13. iWidgets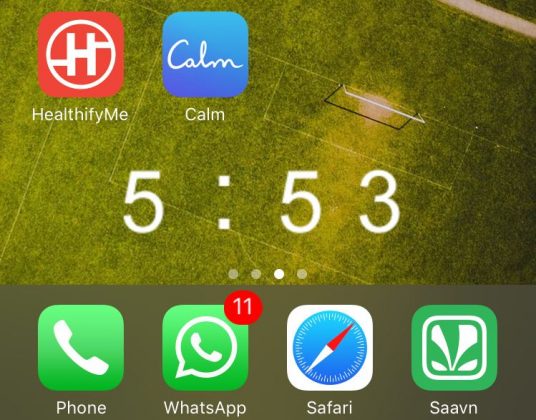 iOS 10 brought the notifications to lock screen, but you still cannot place them on the Home screen. iWidgets allows you to place HTML widgets on the SpringBoard (iOS Home screen). It establishes this with the help of other third-party iWidgets, which are downloadable separately from Cydia.
Once you install third-party widgets, they are accessible via a long tap on any empty area on the Home screen. iWidgets isn't officially updated for iOS 10, but it still works surprisingly well on iOS 10.2.
Source: ModMyi (Default) (free)
14. Noctis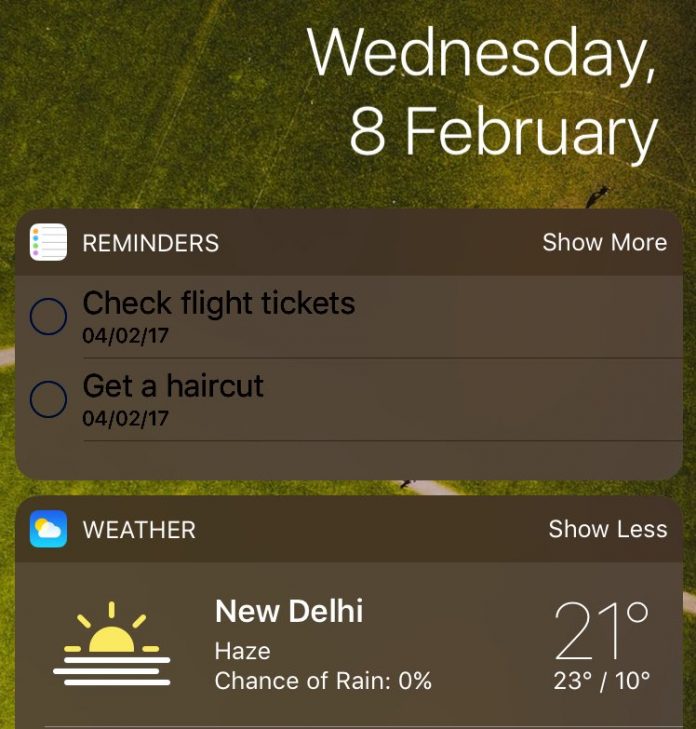 Noctis enables a dark mode for the Dock background, action sheets, folders, volume HUD and 3D Touch actions. If black is not how you roll, you can also change the colour of the background according to your needs.
Noctis also has a handy button in Control center, so you can quickly toggle it from there. It can be disabled after a certain amount of time. The developer says that he'll consider adding a switch to enable Noctis based on time in future versions of Noctis.
Source: Not a Repo, purchase from http://store.laughingquoll.net ($1.99)
15. Anemone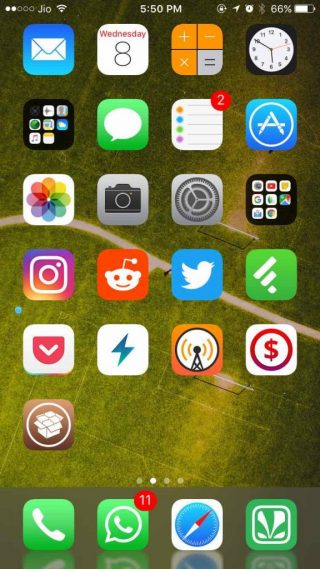 Anemone is a powerful theme engine that can change your iPhone's looks in drastic ways. Anemone allows you to configure the looks of your Dock and Control centre. There are several themes you can download from Cydia and apply it on your device via Anemone. These themes can change your Home screen icons, Control Center, wallpapers and many other UI elements and give your iPhone a complete makeover. Anemone can change system-wide fonts, too. Anemone has been recently updated with preliminary iOS 10.2 support.
Source: BigBoss (Default) (free)
SEE ALSO: How to Get 3D Touch on iPhone 6, 6 Plus and iPhone 5s
Use These Awesome Jailbreak Tweaks
This was my list of some of the best jailbreak tweaks that are compatible with the latest iOS 10.2 Jailbreak. As time advances, you should expect more developers to update their tweaks to support this latest Jailbreak. I'd love to hear what Jailbreak tweaks do you use on your iPhone. Also, if you know of any other awesome tweak updated to work with iOS 10.2 Jailbreak, let me know in the comments section below.