Nvidia finally launched its cloud-gaming platform, GeForce Now (GFN) for Chromebooks. It comes with Nvidia's popular RTX support (Ray-tracing) and the ability to connect multiple gaming stores like Steam, Epic, etc. with GFN. At this point, Chromebook seems to have become a potential alternative for PC gamers. Not only that, GFN brings games like Destiny 2, Fortnite, and Apex Legends on Chromebooks which is nothing sort of amazing. So in this article, we bring you a step-by-step guide on how to run GeForce Now on a Chromebook. In addition, we have also mentioned steps for unsupported regions where GFN is not available. With that in mind, let's now go through the tutorial.
Install Nvidia's GeForce Now on Chrome OS
First, we have discussed the requirements so you can find out what is mandatory for GeForce Now to work on a Chromebook. After that, you can find the steps for both supported and unsupported regions.
The best part about GFN is that you don't need to rely on Linux or Android support which was a bottleneck for many school-issued Chromebooks. Basically, now, anyone and everyone can enjoy AAA games on Chrome OS, thanks to Nvidia's GeForce Now.
Requirements
1. Currently, the service is available only in North America and Europe. So if you are from these regions, you can straightaway start GeForce Now on a Chromebook without any tweaking. But if you are from other regions then worry not, we have offered a simple hack below that allows you to access GeForce Now from any region worldwide.
2. Nvidia recommends at least an Intel Core M3 (7th-gen and later) processor, Intel HD graphics 600 (and later) and at the minimum, 4GB of RAM. That said, many users have reported that GeForce Now runs on even low-specced Chromebooks that don't meet the criteria. So all I would say is, just go ahead and try GFN, I am pretty sure it will work on just about any Chromebook.
3. You need an external mouse to play games on GeForce Now. You can use the touchpad, but touch-to-press does not work. I would say that an external mouse is extremely mandatory to play on GFN. Apart from that, if you have an Xbox, DualShock, Stadia or Logitech F710 gamepad then it will work out of the box.
4. Lastly, GeForce Now requires at least 15Mbps for 720p at 60fps and 25Mbps for 1080p at 60fps. You can also play games at lower bandwidth, but it will result in a stuttering experience.
Run GeForce Now on a Chromebook (For Supported Regions)
1. First and foremost, open the GeForce Now page and click on the "Log In" button at the top-right corner. After that, click on "Join Today" and sign up for a new Nvidia account.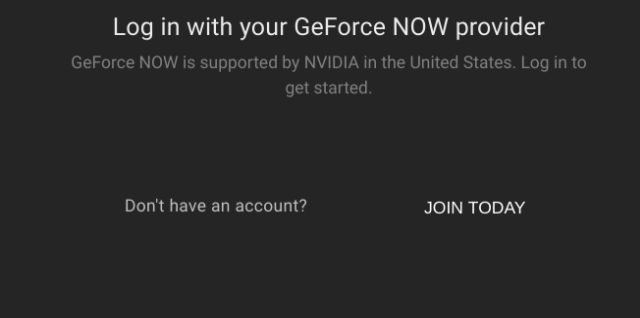 2. You will be asked to choose a subscription plan. There is a free tier that allows for an hour-long gaming session in a stretch but you won't get instant server access. If you want the best experience then choose the "Founders" plan. It will give you priority access to the servers without any time limit and with Ray Tracing turned on.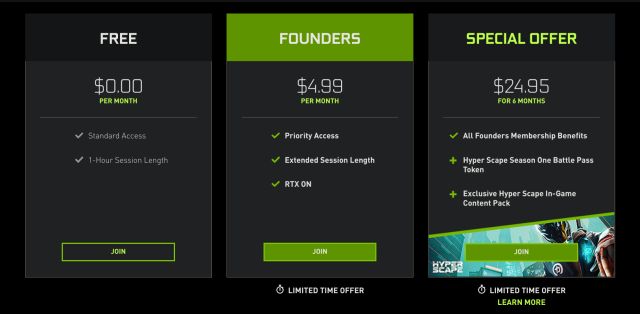 3. In case, you are persistently being asked to choose a paid plan, close the tab and open the GeForce Now page again and log in with the newly-created Nvidia account.
4. Once you choose a game, click on the "Play" button.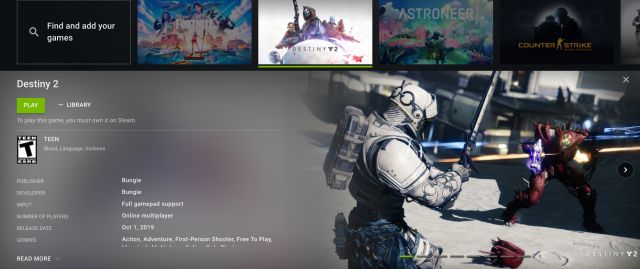 5. After that, GeForce Now will allot you a rig. Now, simply click on the "Continue" button and you will be redirected to the cloud gaming session in full-screen mode. To exit, press the "Esc" key or press "Alt + Tab" to bring the app switcher. Keep in mind, for the first time, it will ask you to connect your Steam, Epic, or Ubisoft account depending on the game publisher.
Note: Free users might have to wait for a minute or two for rig allotment.
6. The best part is that you don't need to buy games again if you already own it on Steam or any other store. On Steam particularly, you just need to hit the "Download Now" button and it will be immediately available in your library. Just open your library and start the game then and there. Keep in mind, this is a one-time process.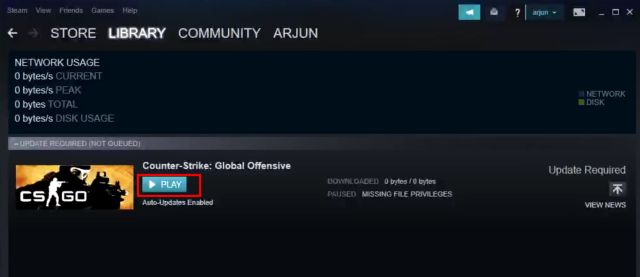 7. You can also enable network stats like FPS counter, ping, etc. Press Ctrl + Alt + F6 on the gaming screen and it will be available on the top-left corner. Bear in mind, you need to first enable function keys on Chromebook.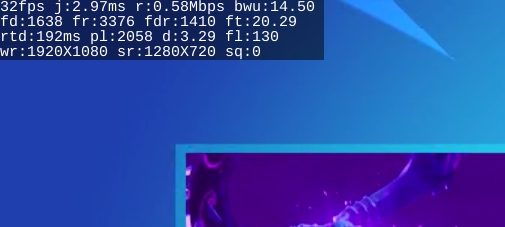 Install GeForce Now on a Chromebook (For Unsupported Regions)
If you are from an unsupported region then you need to use a VPN. The good part is that VPN is only required for log-in and to connect to the gaming rig. Once you are allotted a rig, you can disconnect the VPN and play the whole game without requiring a VPN. That's awesome, right? So here are the steps to follow for unsupported regions.
1. Open a VPN of your choice on your Chromebook. You can find the best VPN for Chromebooks from our article as well. Now, connect to either the US or Europe server. In this article, I am using ProtonVPN and connecting to a US server.
2. After you are connected to the VPN, open the GeForce Now page and sign up for a new Nvidia account. You can follow steps #1 to #4 from the above method for guided instructions.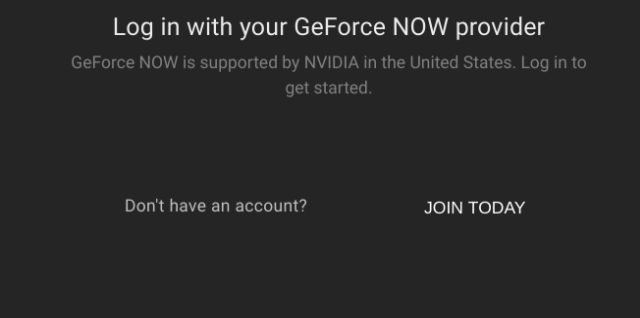 3. Once you are allotted a rig, disconnect the VPN, and then hit the "Continue" button. Now, you can play the game without using the VPN. For detailed instructions, you can follow steps #5 to #7 from the above section.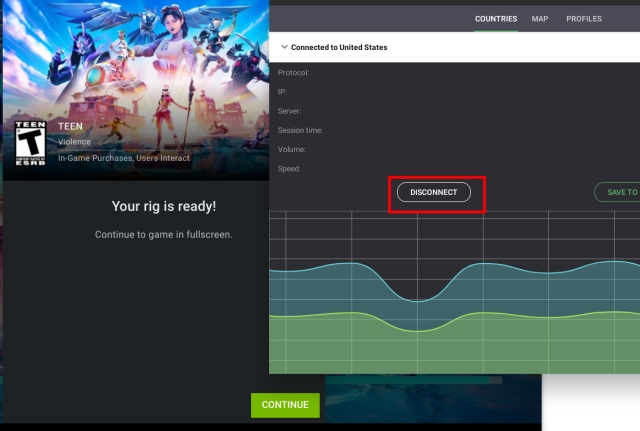 4. Keep in mind, every time you want to play a game, you need to use a VPN for rig allotment. Once you reach there, you can disconnect the VPN and continue normally.
Play PC Games on Chromebook With GeForce Now
So that is how you can run GeForce Now on a Chromebook. I tested GFN on my HP Chromebook x360 (Intel i5, 8GB RAM) using an internet connection of 15Mbps and the gameplay was pretty decent. I could play Fortnite and CS:GO with occasional stutters. If your internet bandwidth is better then it would perform much better without a doubt. Anyway, that is all from us. Did you try GeForce Now on your Chromebook? Tell us about your experience in the comments section below.
---
Load More