Minecraft is undoubtedly one of the most popular games in the world. After its release, Minecraft created a new kind of gaming genre called sandbox games where players could create, modify, or destroy their environment, and now there are a ton of sandbox games like Minecraft out there. Eventually, the game got developed for a multitude of platforms including Windows, macOS, Linux, Android, iOS, and more. However, even after these many years, the game has not been developed for Chrome OS. But there is nothing to worry as Chrome OS has now support for both Android and Linux. Now you can install and play Minecraft on your Chromebook without much friction. So, let's go ahead and find out the steps for Minecraft installation on Chromebook.
Install and Play Minecraft on Chromebook in 2022
Before we begin, there are a few things that I want to clarify. You can run Minecraft on Chromebook without enabling Developer Mode in ChromeOS and installing Crouton. Also, you can get it running on the Stable channel. The only thing you should keep in mind is that you need Android or Linux support on your Chromebook.
As a result, school-issued Chromebooks will not able to run Minecraft unless your administrator has enabled Android or Linux support for your system. Keep in mind, recently Google brought the ability to use Linux apps even for school Chromebooks, but again, it will depend on your school administrator.
Install Minecraft: Education Edition in Chromebook
Minecraft has introduced an Education Edition for Chromebook users to promote creativity, collaboration, and problem-solving skills. The game is mainly aimed at students who want to play Minecraft on their Chromebooks. However, the game is available on the Play Store as an Android app which means you still have to contact your school administrator to enable Google Play from their side. With all that said, here is how to begin.
1. First off, open the Settings page and turn on Google Play Store. It will allow you to use the Play Store on your Chromebook and install Android apps.
2. Open the Play Store and search for Minecraft: Education Edition (Free) and install the game. That's it.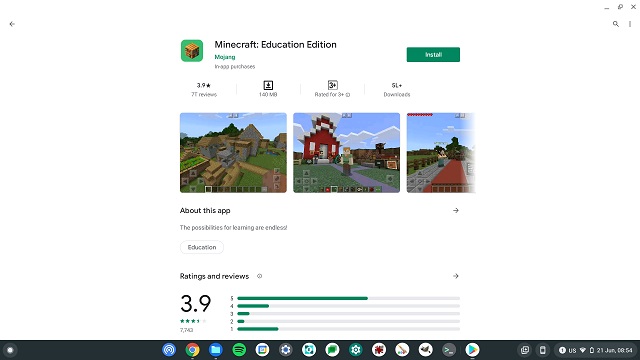 3. Keep in mind, students have 10 free logins. Post that, you will have to buy a subscription from here. Apart from that, you will have to use your school account to log in to Minecraft.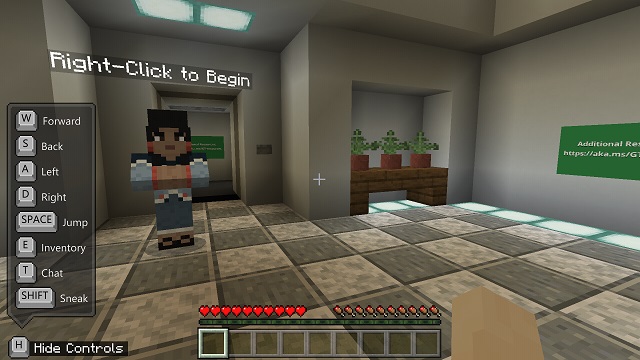 Install Minecraft: Java Edition on ChromeOS
1. Before moving ahead, make sure you have set up Linux on your Chromebook. To explain briefly, open Settings and click on "Advanced" in the left pane to expand the menu. After that, click on "Developers". If you have a school-issued Chromebook and the "Developers" menu is not available, contact your school administrator.
2. Once you are in the Developers menu, click on "Turn on" next to the "Linux development environment (Beta)" section.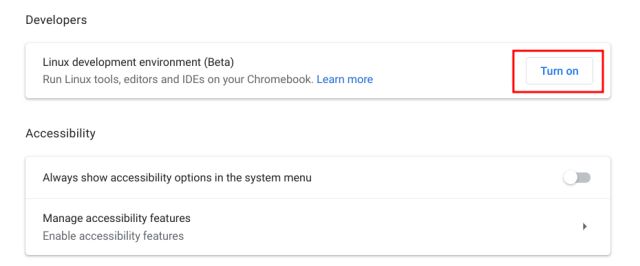 3. Once Linux is installed, open the Linux Terminal. Just press the search key on the keyboard and search for "terminal". Now open it. You can also open the App Drawer and look for "Linux apps". There, you will find "Terminal".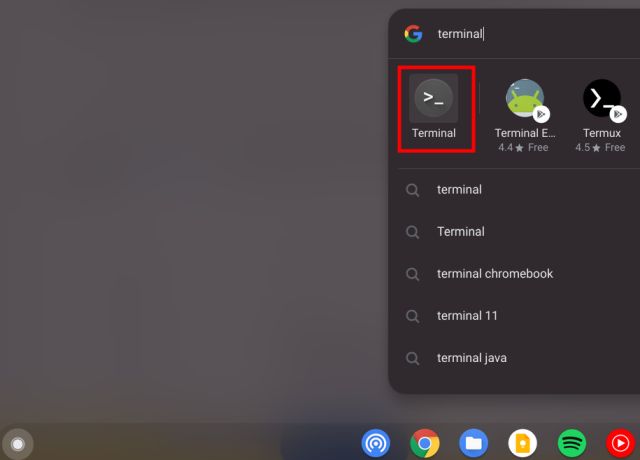 4. Now, run the below command. This will update your Linux to the latest build.
sudo apt-get update && sudo apt-get upgrade -y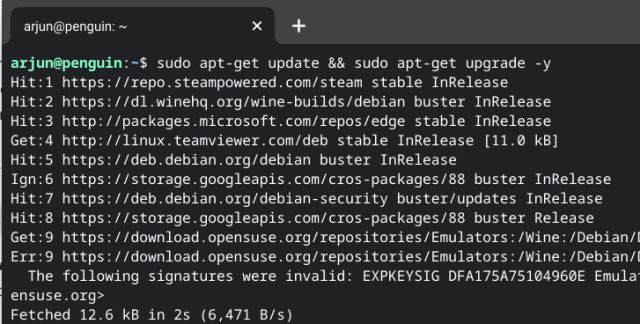 5. After updating the Linux build, download the Minecraft.deb file (Debian/Ubuntu) from the official website. After that, move the file to the "Linux files" section inside the Files app.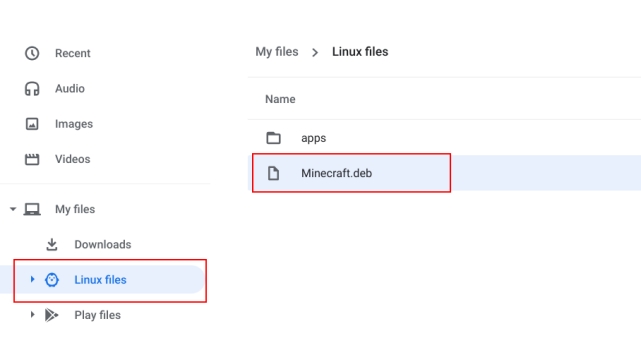 6. Now, double-click on the downloaded file and click on the "Install" button. Within a few minutes, Minecraft will be installed on your Chromebook.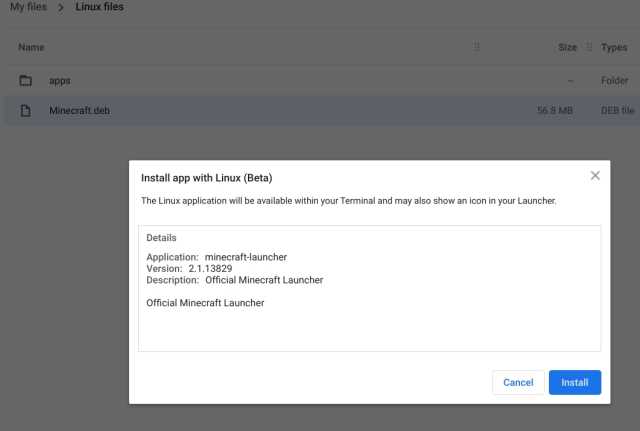 7. Now to access Minecraft, press the Search key on the keyboard and search for "minecraft". Finally, open "Minecraft Launcher". You can also navigate to Linux apps in the App Drawer and open "Minecraft Launcher".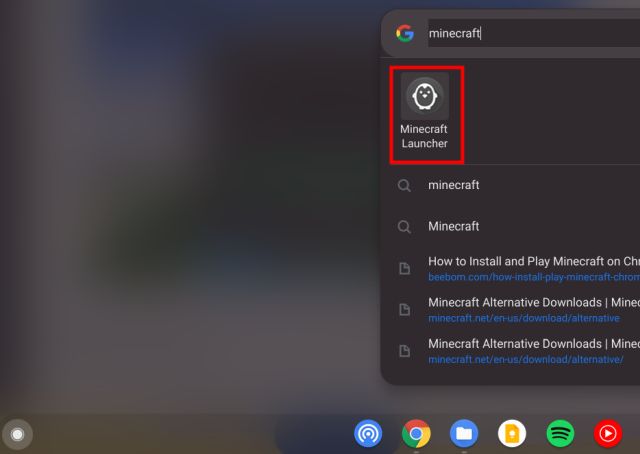 8. Next, log in with your Mojang or Microsoft account.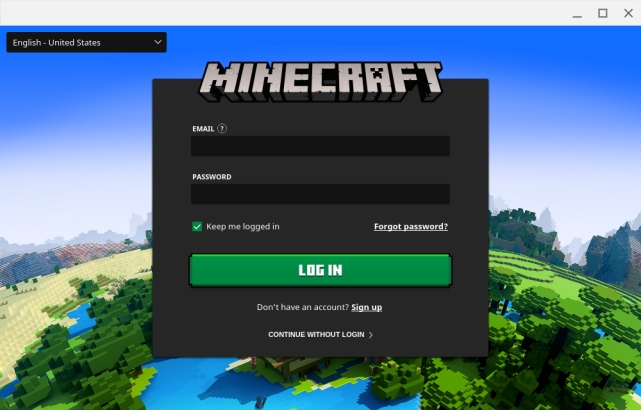 9. After that, click on "Play Demo" at the bottom and it will start downloading the latest release and install the update itself. The app will close after the installation and will automatically reopen. In case, that does not happen, open "Minecraft Launcher" from the App Drawer manually.
10. Finally, Minecraft will open up on your Chromebook and will be ready to play. Simply click on "Play Demo World" and off you go to the gameplay.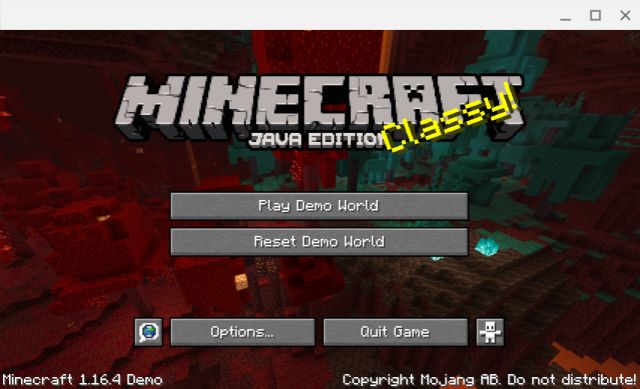 11. The game runs fine with WASD key controls, and now mouse sensitivity is also quite good. However, if you want to adjust the sensitivity then open Options -> Mouse Settings and change the sensitivity to "Hyperspeed". Now, you can play Minecraft on Chromebook smoothly and without any jitter.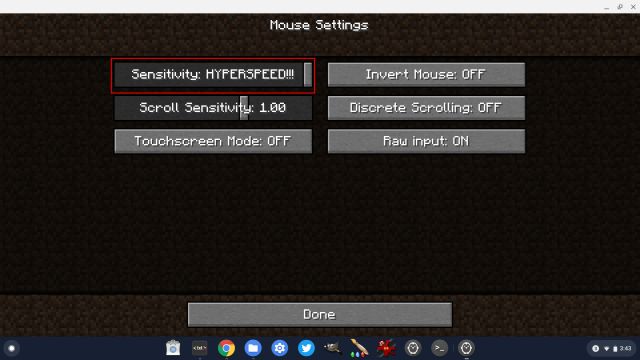 12. Apart from that, make sure to enable the below flag if you want to lock the mouse pointer while playing Minecraft on Chromebook. Just copy it and paste it on the address bar of Chrome and hit enter. Now, enable it and restart your Chromebook.
chrome://flags/#exo-pointer-lock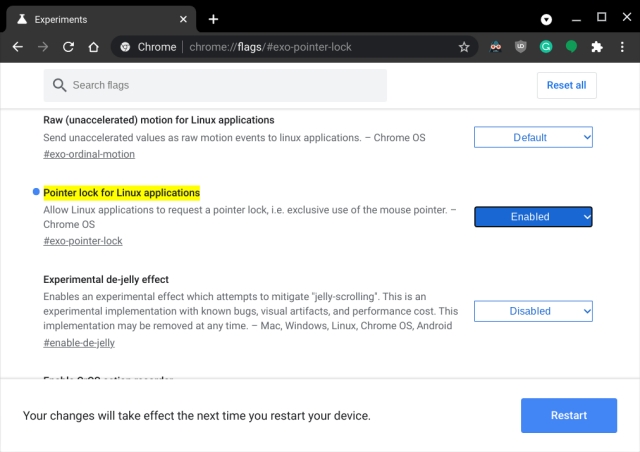 13. In case you face any installation error then open the Terminal app from the App Drawer. After that, run the below Linux command to install the Java Development Kit. Finally, install the Minecraft.deb file normally from the Files app.
sudo apt-get install default-jdk -y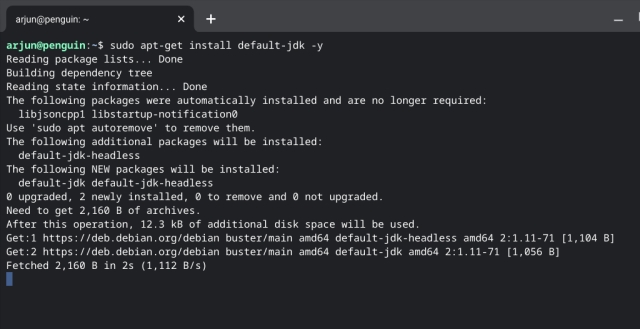 Enjoy Minecraft on Chromebook Without a Hitch
So that was our guide on how to install and play the popular Minecraft game on Chromebook. The Android version is quite good for school students who want to get started with Minecraft on their Chromebooks. And if you want to play full-fledged Java Edition then you will need Linux support. With the improved Linux (Beta), things seem much better now for Linux apps and Chrome OS games as a whole. You can, in fact, install Steam on Chromebook due to Linux support.
Anyway, that is all from us. If you were able to play Minecraft on your Chromebook, do comment down below and let us know your gaming experience. Also, don't forget to check out Chrome OS tips and tricks article to learn some awesome tips for your Chromebook.