If you are a One Piece anime fan and enjoy playing Roblox games with friends, you might have heard of the Blox Fruits game. King Legacy is another game that has a concept similar to One Piece. Unlike Blox Fruits, though, King Legacy feels simple and easier to learn. While the goal is similar, in King Legacy, you can use codes to boost your gameplay experience. These codes help you get free Beli (money), free gems, and a free stat reset.
Gems are crucial in King Legacy, as they help you roll the fruits that grant you power-ups. So, if you are a regular King Legacy player, you have come to the right place. In this guide, we have compiled all the working King Legacy codes and explained how to redeem them.
Working King Legacy Codes List (September 2023)
Note: These codes are working as of September 21, 2023. We will remove codes when they stop working and add new ones as they are available.
Codes for Free Gems
1MLikes: 10 Gems
2BVisits: 10 Gems, 30 minutes of double EXP
Update4.6YAY: 20 Gems
Codes for Stats Reset
Codes for Free Beli (Money)
No available codes.
Roblox King Legacy: Free Daily Rewards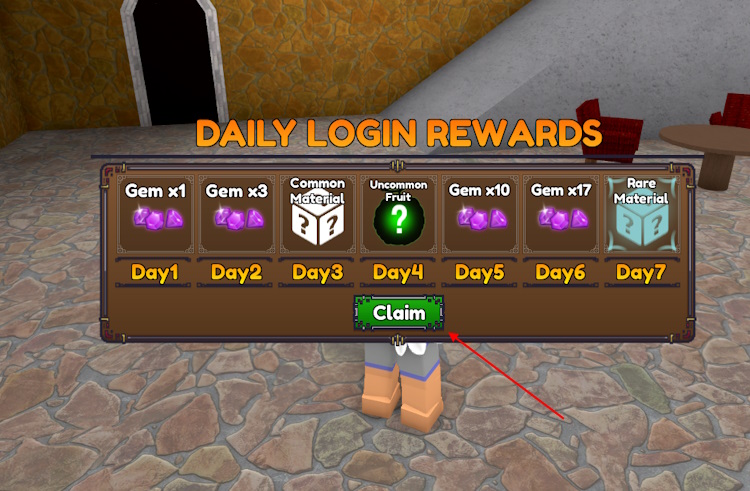 In King Legacy, you also get various free daily rewards. If you log into this Roblox game daily, you can get free gems, materials, and fruits. These are beneficial and help a new player get started with their journey.
How to Redeem King Legacy Codes
While finding King Legacy codes online might be easy, redeeming them can be a little tricky. That's why we have explained the step-by-step process to redeem King Legacy codes in Roblox. Here are the steps you need to follow:
To begin, open the King Legacy game in your Roblox app player.
Once it launches, the game will load for a few seconds and the home screen will appear. Now, under the Health bar, click on "Menu" at the top left of the screen.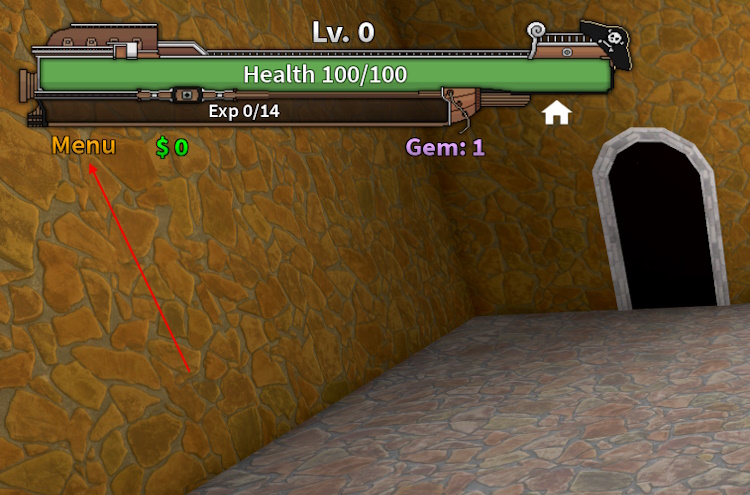 After that, an array of buttons will appear under the health bar.
Now, click the gear icon, which indicates the settings menu.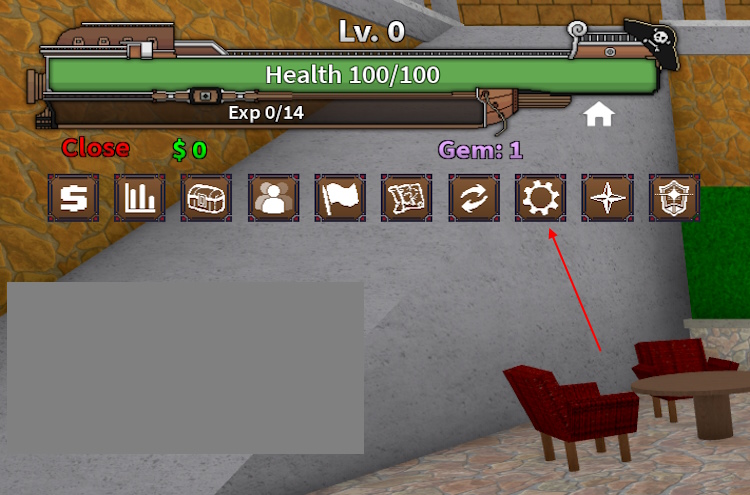 Under the settings, you will find the Enter Code option.
Copy the code you want to redeem from our King Legacy codes list and paste it here.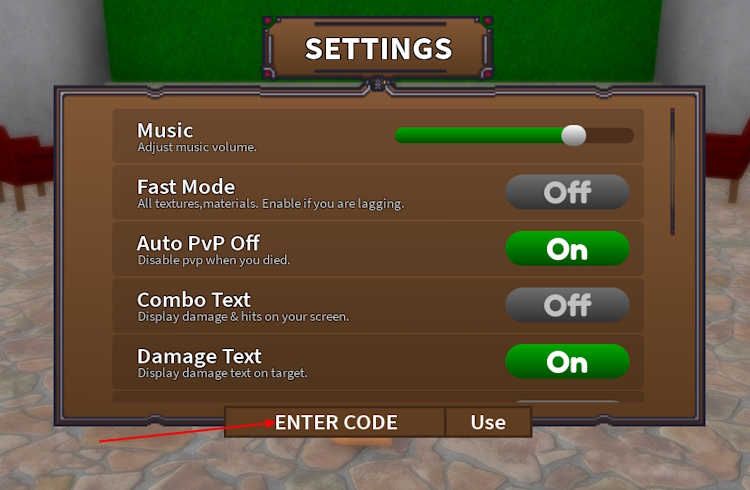 Once you paste the code, click the Use button, and a success message will pop up on your screen. With that, your perks or benefits will be added to the game.
Expired Codes Disclaimer: Codes expire fast in Roblox games. These codes are released during in-game events and special occasions. That's why use the codes before they expire.
Expired King Legacy Codes 2023
Peodiz
DinoxLive
3xilescha1r
THXFOR1BVISIT
UPDATE4.5.3
950KLIKES
2023
delayedchristmas2022
UPDATE4.5.2
UPDATE4.0.2
UPDATE4.5.0
900KLIKES
HYDRAGLYPHICS
UPDATE4
lagshallnotpass
1MFAV
650KLIKES
UPDATE3.5
Update3_17
550KLIKES
Peodiz
DinoxLive
Update3
500KLIKES
Update2_5
900KFAV
800KFAV
700KFAV
600KFAV
300KLIKES
400KLIKES
Update2_17
BeckyStyle
SORRYFORSHUTDOWN
If a code does not work, let us know in the comments below, and we will remove it from our King Legacy codes list. Moreover, do share any codes that we might have missed in the comments section.