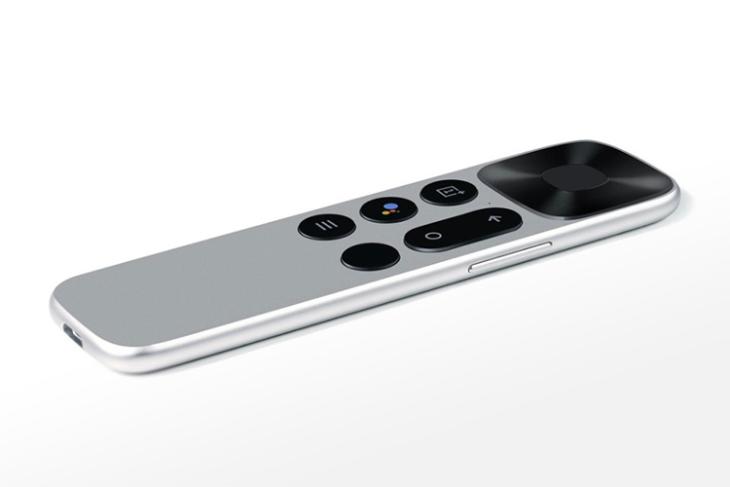 The OnePlus TV is on its way, with the myriad of teasers that OnePlus has been sharing on social media, along with the leaks, and confirmations about software updates, among other features, the OnePlus TV is generating quite the hype.
Now, OnePlus CEO Pete Lau has taken to Twitter to reveal what the OnePlus TV's remote will look like, and it looks like… the Apple TV remote?
Anyway, obvious design inspirations aside, the OnePlus TV remote in the image shows off a USB-C port (which was pretty much expected anyway), the typical Android navigation buttons, a dedicated Google Assistant button, and a OnePlus button. There's also an unmarked button at the bottom, which might be customisable (because you need a button to access Netflix, after all, don't you?).
The image also shows an Apple TV remote-like touchpad up top, or maybe its just a directional pad… It's a pad of some kind.
The OnePlus TV is expected to be launched this month, but the exact dates are not yet known. There's already an Amazon page up for the TV in India. Let's hope the OnePlus TV lives up to the hype its generating.