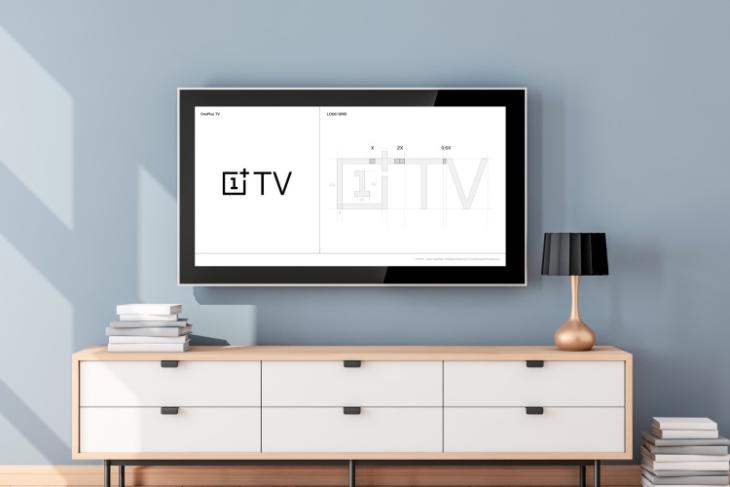 OnePlus first revealed that it's working on a smart TV back in September last year. The Chinese giant hasn't talked a whole lot about its TV lineup ever since, except for taking community suggestions for what it should name its first TV. Well, that changes today as OnePlus confirms that its first smart TV will simply be called OnePlus TV. We have also been introduced to a minimal logo that goes along with the name.
OnePlus took to its Community Forum to confirm the branding of its upcoming smart TV lineup, saying that it's simple yet to the point. It further added, "We believe there's no other name that can best represent our value, vision, and pride than naming it with our own brand."
The blog post reveals that the naming process was a laborious task. The naming contest did see the community pitch in some creative names, but OnePlus decided to stick to its core value and branding. The company says that OnePlus TV is born out of the "Never Settle" spirit and burdenless design philosophy, which is reflected in the logo design as well.
Are you ready for the OnePlus TV? Learn more about the name and logo of our very first smart TV. https://t.co/CuGAfSiMdV pic.twitter.com/TOwM0fpn2b

— OnePlus (@oneplus) August 14, 2019
The OnePlus TV logo shown in the tweet above has a number of characteristics, as per OnePlus' blog post, and it's completely symmetrical. The gap between the "+" and your logo's edge is twice as the one between the "+" and the letter "T", which is also twice as the one between "T" and "V".
Speaking of the minimal logo design, OnePlus justifies it saying, "We simply added a TV behind our brand logo; however, there's some thought behind it – this is our OnePlus way to show the world that it is our first step to explore the endless possibilities in a broader spectrum."
It's great to see that OnePlus is finally opening up about its smart TV, a year after the formal announcement. This means a launch could happen very soon and a September timeframe, in line with recent leaks, does seem plausible. OnePlus did not announce a release date today, but we can expect it to debut alongside the OnePlus 7T series that should arrive later this year.