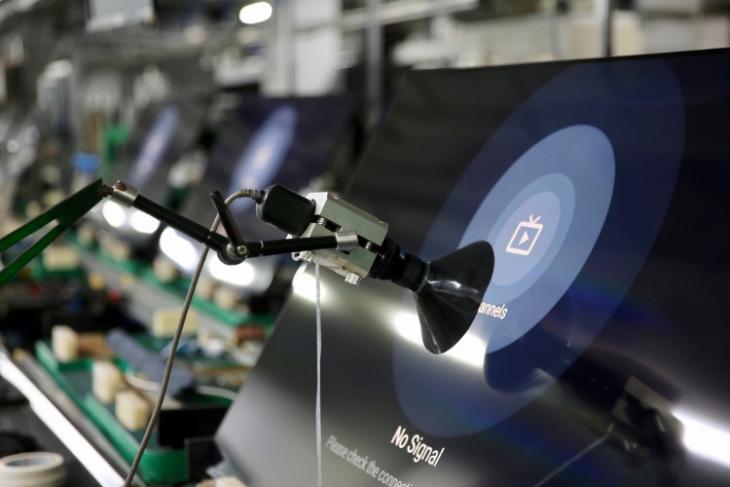 OnePlus TV is coming in September, next month, and we already know a few details about the new premium TV experience that the company is about to usher. OnePlus has already confirmed that its first smart TV will be powered by Android TV. But, CEO Pete Lau today took to the OnePlus forums to talk about their decision behind choosing Android TV.
Well, the rationale behind picking Android TV instead of building a custom OS for OnePlus TV is simple. The company aims to offer a 'fast and smooth' experience similar to its new smartphone – the OnePlus 7 Pro which touts a 90Hz AMOLED screen, as per its blog post.
OnePlus claims that its close partnership with Google has permitted it to greatly optimize the Android TV experience, which offers app installation using the Play Store and enables Google Assistant voice interactions. The company is said to have developed a custom UI, with additional features such as easy typing using a OnePlus smartphone.
In the official blog post, Pete Lau has says, 'We concluded that the Android TV platform was the only platform that would enable us to provide a Fast & Smooth experience.' The Chinese giant wanted an operating system that could seamlessly integrate with Android phones, being the stepping stone for the OnePlus IoT ecosystem.
In addition, OnePlus reinforces the idea that even your smart TV will receive Android TV updates for at least 3 years. The company's smartphones, if you don't already know, are well-known for receiving timely updates and security patches. This means you could keep using your 55-inch QLED OnePlus TV for a prolonged time period, if the software updates and experience are up to speed with the times.