Google's annual I/O developer conference (2016) is off to a pretty blazing start if the new announcements are anything to go by. The search giant has announced almost everything we expected and more. There has been announcements around Android N, Wear, VR, Smart home devices along with the arrival of some cool new apps. If for some reason you have missed out on the keynote, here's a recap of Google I/O 2016's important announcements:
1. Google Assistant
Google Now was always functionally superior to Siri and Cortana but it lacked the personality and charm of Apple's and Microsoft's offering. Well, Google has heard your prayers and introduced the cool new Google Assistant, which brings the best of Google Search, Now and the company's experience of AI technologies.
As you'd expect, Google Assistant is conversational and learns from you over time for smarter replies to queries. Along with the usual assistant features, it can buy you movie tickets, find a restaurant, navigate to places etc. Also, the new Google Assistant is already integrated into products like Google Home, Allo, Duo and of course, the upcoming Android N update.
2. Google Home
Rumors were rife suggesting that Google plans on bringing an Amazon Echo alternative this year and well, they were true. The beautiful looking Google Home device brings Google Assistant into your house. You can control the device hands-free and do tasks like cast content to your TV, play music through Home's speakers, check flight, set timer for oven and more. There's also access to third party services like Uber, OpenTable, Spotify, which is pretty cool indeed. Google Home should arrive later this year, so in the mean time you can try out Amazon Echo or some of its other alternatives.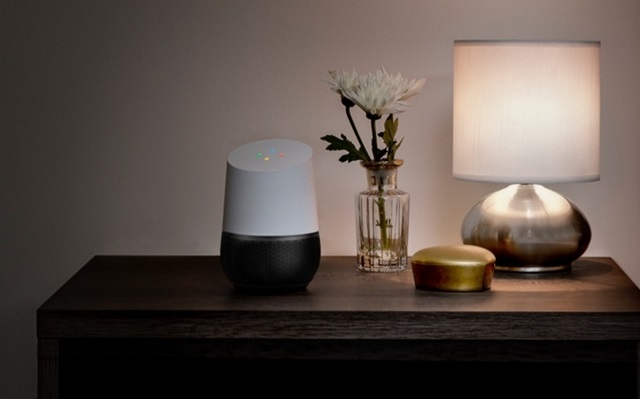 3. Android N
Yes, we all know about the new Android N update, thanks to the Developer Previews. However, Google has announced a few cool, new tricks that will be part of Android N, when it releases later this summer. Along with the known features like split-screen multitasking, inline actions for notifications, better Doze mode etc., new features were announced file based encryption, automatic installation of updates whenever you restart your phone, Unicode 9 emojis, a high performance VR mode etc. Overall, Google claims to bring 250 new features with Android N.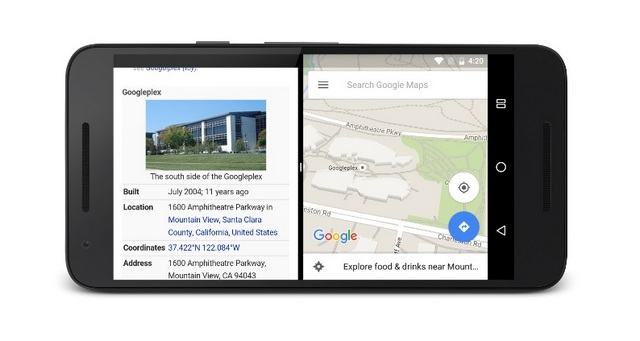 Sadly, Android N still does not have a name but Google is taking suggestions from the internet. So, head over here and suggest a name for the new Android version.
4. Android Instant Apps
Google is about to revamp the way apps work presently with instant apps. The new Android instant apps are apps that will work without installation. Developers can now make part of their apps available to users through a link. So, if you want to use a particular feature of an app for a moment, you won't need to install it anymore, thanks to Instant Apps. Google has made the implementation of Instant Apps easy for developers too, as they will not be required to build anything from scratch, instead a simple modification will do.
5. Android Wear 2.0
We haven't been too impressed with Android Wear in the past but the new Android Wear 2.0 update might change our views. The update brings enhancements to Android Wear's UI, messaging, fitness, watch faces and more. On the UI front, there's a new launcher, new notification design and a new watch face picker. Like Apple's WatchOS, Android Wear now features customizable watch faces, which look pretty cool.
Other new features include keyboard & handwriting input methods, standalone apps that work even when a smartphone isn't paired. Overall, the new Android Wear 2.0 update seems pretty impressive and we can't wait to try it out.
6. Allo and Duo
Google's tryst with messaging apps continues and at Google I/O 2016, the company announced its new messaging app dubbed Allo and its new video calling app Duo.
Talking about Allo first, the app integrates the new Google Assistant functionality to differ from the plethora of messaging apps available these days. There are also some other cool features like the ability to shout or whisper a message by increasing or decreasing the size of a text. There are also Smart Replies, which are automatic replies to a text, available based on your past responses. Smart replies are also available for photos, thanks to Google's photo analysis technology. That's not all, as the app also supports chat bots, GIFs, stickers, doodle on pictures and an incognito mode (similar to Telegram's Secret chat). Allo should be available later this year for Android & iOS and you can pre-register to get a notification on your device when it arrives.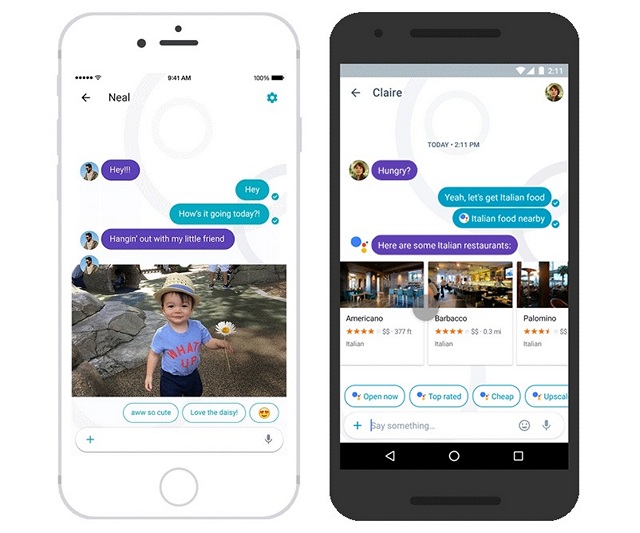 On the other hand, Duo (the Facetime alternative for Android, as it's been highlighted in the press) is a cool video calling app, which brings a nice little twist. It packs in a Knock Knock feature, which lets users see video feed of the caller even before they pick up. This will let people know who their caller is and where they are, which should come in handy in a few situations. The app should perform ably, as it switches between WiFi and cellular data with ease for the best real-time audio & video quality. Duo too will be available for Android & iOS later this year and Android users can preregister for the app here.
https://www.youtube.com/watch?v=CIeMysX76pM
7. Daydream
We love Google Cardboard but it's nowhere near to the VR experience we have all been wishing for. The good news is, Google is finally taking VR seriously. At the I/O conference, the company has announced that Android N will bring a cool new high performance VR mode and along with that, Google has introduced its new VR developer platform dubbed Daydream.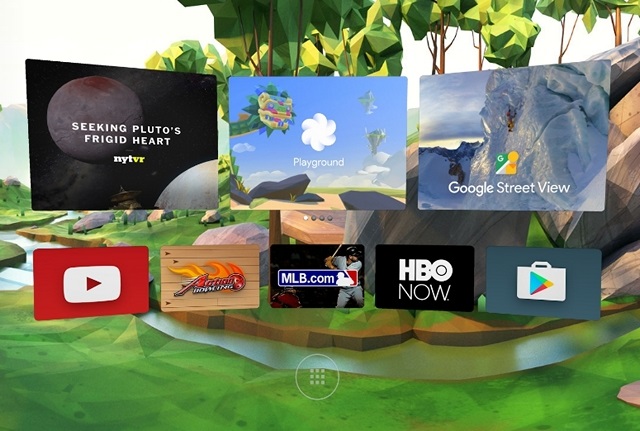 Thanks to the Daydream VR platform, developers will be able to create some amazing VR experiences and manufacturers will be able to bring VR headsets that bring the best out of the software. Later this year, we can expect VR version of popular Google apps like YouTube, Play Movies, Photos, Street View and Play Store.
8. Google's new reference VR headset
Along with the new Daydream VR platform, Google has also introduced a new reference design VR headset for manufacturers to follow. The new design looks a lot like premium, when compared to Cardboard. Moreover, there's also a reference design for a controller, which looks a lot like the Apple TV remote. While it's just a diagram, we can expect VR headsets built with the Daydream platform supposed to launch later this year to look similar.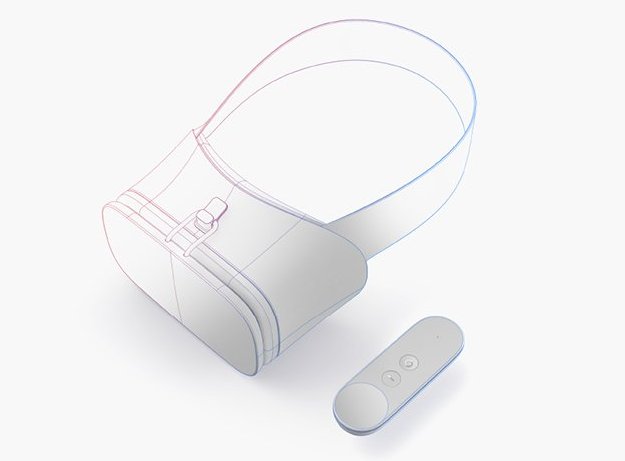 9. Android Auto updates
Google's Android Auto platform for cars too has gotten an upgrade. The new update to Android Auto comes with support for the "Ok Google hotword along with the new Google Assistant for a hands-free experience. Moreover, you will now be able to use the app wirelessly, unlike the current iteration, where you are required to plug in your phone via USB. With the new update, the phone will be connected to your car over WiFi. Overall, it might sound like a minor update but the truth is, it should do wonders on the the user experience front.
10. Announcements aimed at Developers
The Google I/O conference is aimed at the developers, so it's obvious that some announcements are aimed strictly towards the developers. So, if you are a developer, here are some announcements that matter to you:
The new Vulcan API that is part of Android N lets developers run graphics intensive apps without draining up a lot of battery. Through the new API, developers will be able to squeeze in more effects in a frame while making sure that the app maintains a high frame rate.
Google is making Android more secure by implementing encryption on a file level. The company is also improving security on Android through the media-hardening framework.
Firebase is a back-end developer service Google acquired a couple of years back and it now supports mobile analytics. It's especially a comprehensive offering for developers, as it lets them group various users based on their target & criteria and then plan their notifications or campaigns accordingly.
SafetyNet is a feature developed through Google's machine learning tech, which analyzes apps for malicious codes. If an app is found to feature any wrongdoings, Google Play will automatically remove it.
Android Studio 2.2 Preview
The new Android Studio 2.2's preview has arrived and it brings a number of new features like new layout designer, constraint layout, espresso teste recording, APK analyzer and more. The platform also brings support for Java 8 environment, extended C++, Firebase etc. Moreover, Google promises faster builds of the platform.
SEE ALSO: What is Google Spaces and How to Use it for Group Sharing
Impressed with the new Google I/O announcements?
This has surely been an action packed Google I/O conference, with a lot of amazing products launched. We can also expect Google to make more announcements when it comes to developers but when it comes to consumer-centric announcements, these should be it. If you ask us, we are impressed by the new devices and apps but we would love to know what you think. So, let us know about it in the comments section below.