Ever since the pandemic hit, game nights have become more and more common among groups of players. Yet, it is still not easy to find new games that your whole crew can enjoy and have fun playing together. But worry not, your search ends here. We have found the best Roblox games you can play with friends that offer unique content, free private servers, and hours of fun. Some of the games even act as alternatives to popular video game titles like Among Us, Dead by Daylight, Apex Legends, and many others. That said, let's dive in and explore the best Roblox games to play with a group of friends online.
Best Roblox Games to Play with Friends (March 2023)
Please note that Roblox multiplayer games are open to all players by default. So, if you want to only play with your friends, you will have to create private servers, which are free for some games and can cost up to 200 Robux for others. We have mentioned the cost of such servers along with the store link below.
1. Survive the Killer
Survive the Killer is the perfect hide-and-seek Roblox scary game to play with friends. It's similar to Friday The 13th but has its mechanics and graphical style. If you spawn as a survivor, you have to hide from the killer, protect your friends, and complete tasks to escape with your group. Meanwhile, the killer is responsible for taking down as many people as possible before the timer ends or the survivors flee.
Because the killer is always someone you know, this game becomes a battle of mind games, bluffing, and a bunch of false alarms. Moreover, while you can win if only one player escapes successfully, it always attempts group survival and plays tricks with the killer. With well-paced gameplay and scary maps, this game is perfect for game nights. Well, as long as you survive the killer.
2. Adopt Me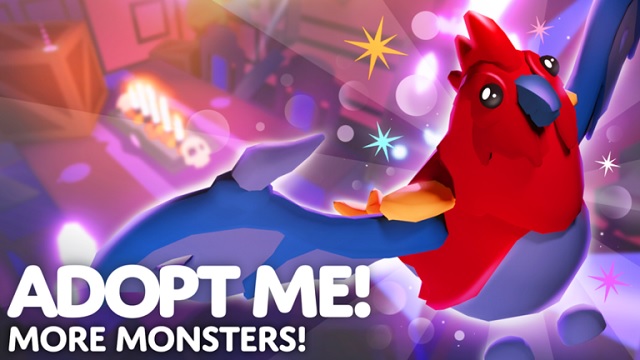 With over 80,000 daily active players, Adopt Me is one of the most popular Roblox games on the platform. You spawn in a world filled with the cutest animals, which you get to adopt and raise with your friends. The game also allows you to create a custom home for your pets while your Roblox friends can roleplay as other pet owners and even get related jobs. This world is a eutopia for animal lovers, and thanks to the themed updates, you get a bunch of fictional pets as well as the latest Puss in Boots.
3. Jailbreak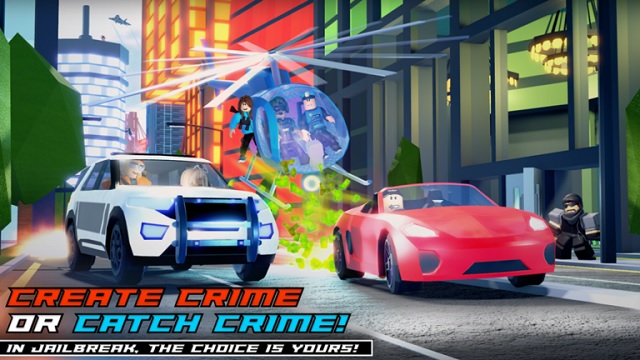 As the name suggests, this Roblox game delivers the cops vs robbers scenario to play with your friends. You either become the criminal or the crime stopper. The criminals are supposed to loot places and escape the police. On the other hand, the cops are supposed to catch criminals and put them behind bars. And it's not a typical combat-only game. Instead, Jailbreak has heist mechanics and a bunch of vehicles, including choppers and even trading.
4. Outlaster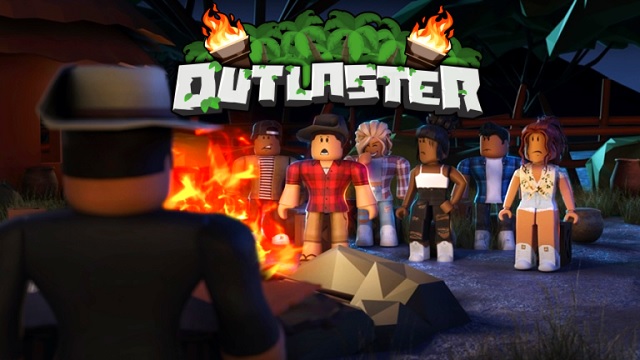 While other Roblox games you play with your friends get you closer to them, Outlaster ends friendships. It's like a reality show turned into a Roblox experience. You spawn on a beautiful tropical island where the battle for power takes place. Each player is on their own, and they have to take part in competitions, gain advantages, and use manipulation.
Then comes the elimination process, where players vote for one person off the island. So, will your friends back your choices, or will they kick you out to eliminate the competition? Only one way to find out. Just make sure to launch this game with an open heart and an alert mind.
Play Outlaster
Private Server Cost: 199 Robux
5. Slap Battles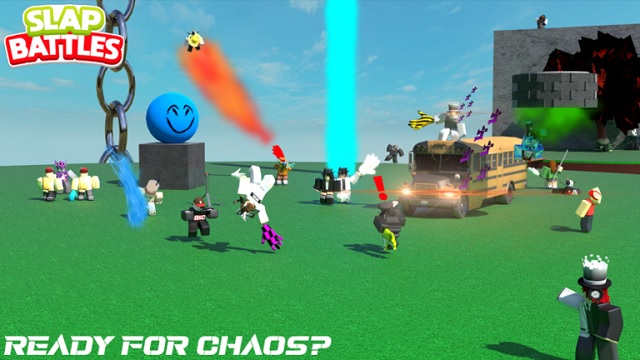 Slap Battles is the perfect Roblox game for you and your friends to create unlimited chaos. Don't let its name fool you. While this game begins with regular slaps, you will soon discover the world of overpowered gloves, where each slap will only add to the chaos. You get explosives, anime-styled weapons, and even vehicles in this game. While no one can assure your victory in the battle, fun definitely has a confirmed presence in each round.
6. UNOfficial
Whether it's a college party or a fun family get-together, UNO is the ultimate card game that's bound to show up. And the world of Roblox games isn't immune from the same. UNOfficial is a card game that's just like UNO and even has all of the iconic cards. To play this game, you sit with your friends in a circle within Roblox and have turn-based gameplay. Though, unlike the real UNO, you can customize rules in this Roblox game and even invite bots to fill in for missing players.
7. Expedition Antarctica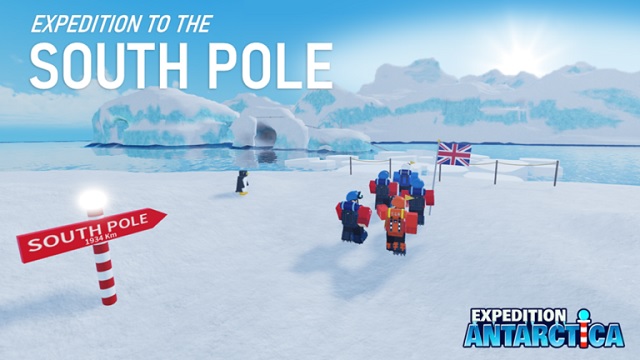 While an actual trip to the south pole will always remain a dream for most people, this Roblox Game is a worthy alternative. In Expedition Antarctica, you and your friends get to explore the mountains of Antarctica along with their frozen peaks, glaciers, and icy ocean. There are also some fun adventures on the way, including complex terrain, helicopters, and even interactions with penguins.
8. Island Royale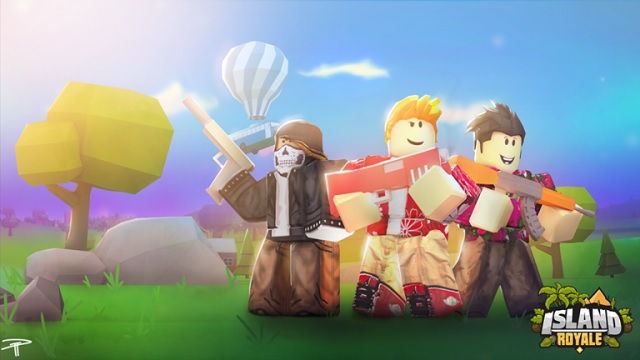 Even after years of its release, Fortnite is still one of the most popular battle royale games out there. Its building mechanics and cartoonish graphics allow it to easily stand out among the rest. Island Royale takes inspiration from the title to give us a Roblox blocky version of Fortnite, which you and your friends can joy.
Much like its inspiration, Island Royale begins with you landing on an island by jumping off a flying bus. Then, you have to gather supplies, team up with your friends, and be the last team standing. This game also has special events, exclusive items, and more, alongside the main game.
9. Arsenal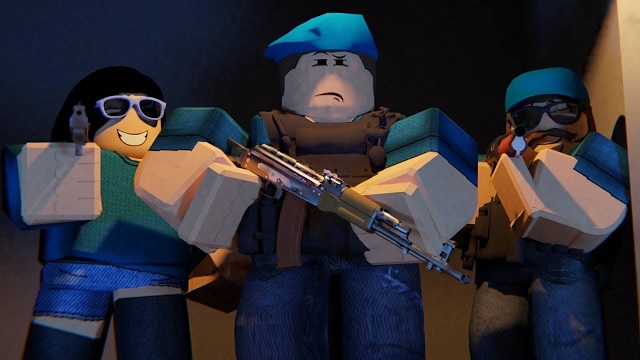 If you like the shooting games of Roblox, you are going to love Arsenal. It's a random loadout-based game in which you go through a series of diverse weapons with the aim of killing the most players. The range of options you get is truly impressive. From blasters to magic spells, you never know what to expect, and that is what makes Arsenal's fast-paced gameplay even tense and fun. Only the most adaptive players and skilled shooters in your group will survive.
10. BedWars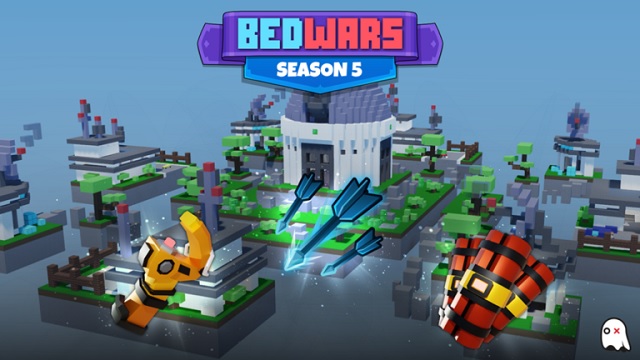 Among all the best Minecraft servers, Bedwars is probably the most popular game mode among players. Now, it has made its way to Roblox with a major upgrade. In BedWars, you have to protect your base, which is also your respawn point. If your base gets destroyed, your death in the game becomes permanent. So, the last player surviving with a base becomes the ultimate winner.
The world of this Roblox game uses blocks to create structure bidding an ode to its inspiration. But unlike Minecraft, you have a huge variety of powerful weapons, including vehicles to attack the enemy base. Moreover, it also features other popular multiplayer modes from Minecraft, including SkyWars and Lucky Blocks. So, it will definitely keep you entertained for hours.
11. Brookhaven RP
While most of the Roblox multiplayer games are fun only if you already have an active group of friends, Brookhaven is also great for solo players. It is the perfect place for someone who wants to make new friends on Roblox, and also for groups who want to stay away from traditional games. Brookhaven offers you a roleplay world where everyone gets to drive premium vehicles and live in amazing houses. Not to forget, with over 150K+ active players, it's basically like living in the Metaverse.
12. Hide and Seek Transform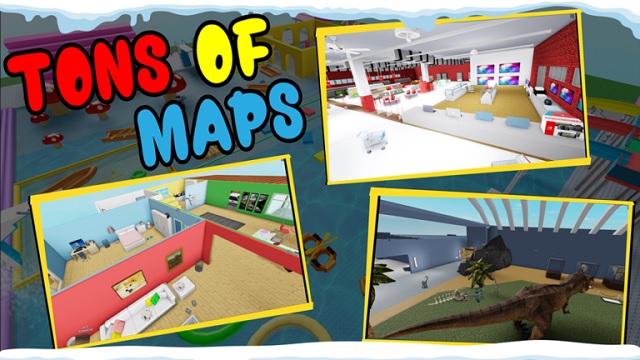 Prop hunt games like Propnight are one of the best types of games you can play with your friends online. And Hide and Seek Transform on Roblox offers some of the best maps. From houses to waterparks, there's something to suit everyone's taste. As for the gameplay, much like other games, you get the role of either survivor or hunter. The survivors are supposed to transform into different items throughout the map and do certain tasks while the hunter tries to find and kill them.
13. Epic Minigames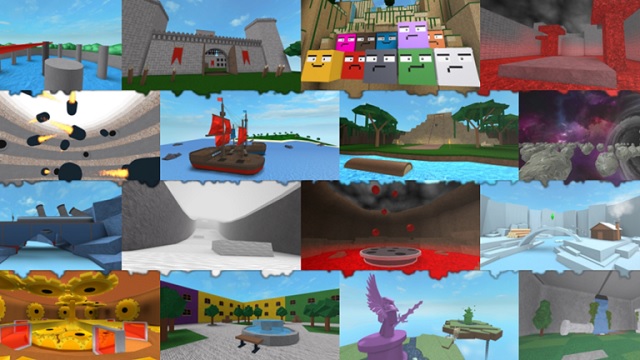 What's better than one good multiplayer game? One title with a bunch of great games under its belt. That's exactly what Epic Minigames provides, giving you access to 123 amazing games on the same server. From parkour courses to turn-based combat, there's something for everyone's playstyle. If your friends are looking for daily gaming, this Roblox game is perfect to keep them busy for months.
14. Vibe Station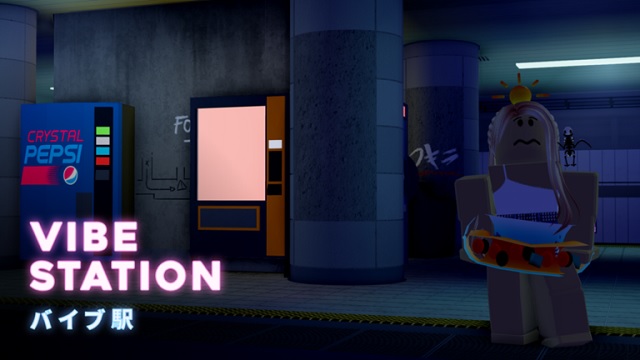 While all the other Roblox games for friends are packed with action and adventure, Vibe Station is made for hanging out and chilling with them. It is a great server for players to hang out, listen to music, and explore a bunch of great structures. Not to forget, its neon graphics are an added bonus.
15. Mining Simulator
Mining Simulator is a unique type of expedition game in which you get most of your resources from mining. Your aim is to collect rare stones like diamonds and gems, which you can exchange for a variety of items, including pets, clothes, and so much more. The game provides you with everything from TNT to power tools for breaking the toughest of rocks. So, you need to get your group and venture into the caves to start digging.
16. Super Striker League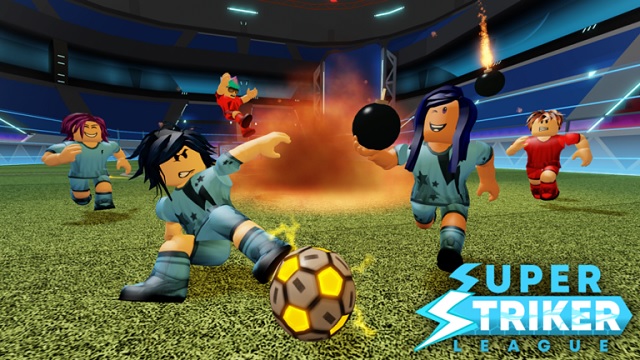 Venturing into the multiplayer sports arena of Roblox, we have the Super Striker League. It is a football (soccer) game but every player has special abilities. At first glance, the game looks like something out of an anime, and the extreme gameplay only grows stronger once you start playing it. Whether you are a soccer fan or not, this game is perfect for a large group of players to hang out while being part of the action.
Moreover, once you get the hang of it, there is even a ranked mode for you to participate in and enjoy. Though, that's focused on proficient solo gameplay and teams with highly skilled players. So, you might have to practice for a few weeks before stepping into the competition.
17. Scuba Diving at Quill Lake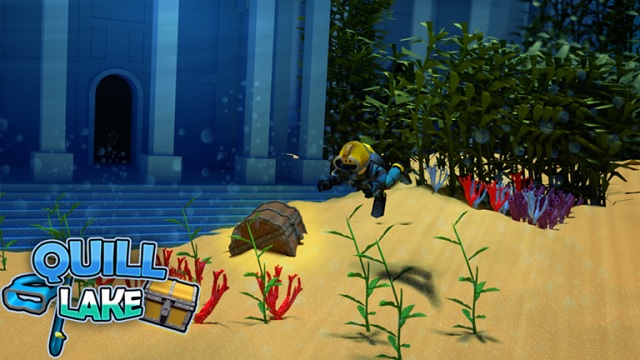 Whether it's real life or the virtual world, there's nothing more mysterious than the depths of water bodies. The same goes for this Roblox game, as it features a lake whose bottom is as secretive as the unknown universe. There are treasures, artifacts, structures, and even some dangerous areas. All of this awaits you and your friends, so gear up and dive in.
As of writing this article, the game development has been discontinued, so it won't receive any updates. The seemingly endless exploration has a clear end. Luckily, once you are done with exploration, this Roblox game also features some great water-based minigames, which are enough to keep you occupied.
18. Frontlines
While Arsenal will give a taste of some shooting, it doesn't even come close to what Frontlines offers to players. Released in 2020, Frontlines is a first-person shooter game that has been massively popular. A big reason for that is the extremely lifelike graphics the game features. The quality rivals to that of modern FPS games which is amazing. Since Frontlines runs on Roblox, the game is also optimized quite well.
Shooting in Frontlines is crisp, precise, and extremely fast-paced. While there is only one Death match mode available, players get intense customization when it comes to their loadout including weapon specifics. For those looking to team up with friends, you can rent a private server and cause your own mayhem. For all those reasons and more, Frontlines is one of the best Roblox games to play with friends.
19. Flag Wars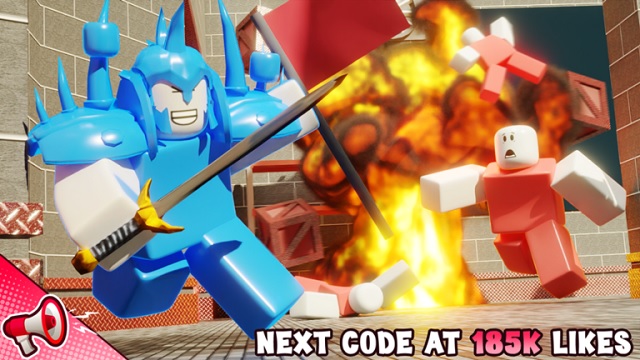 Flag-capturing multiplayer games existed long before the concept of Roblox came into the picture. But now, they can be more creative than ever before. In Flag Wars on Roblox, various teams compete with each other to capture the flag of the enemy teams while protecting their own. You can choose from a ton of weapons, including explosives and swords, to fight off the invasion. Moreover, you can even create underground tunnels and deceive your opponents. So, whatever it takes, your flag must stay safe.
20. Blox Fruits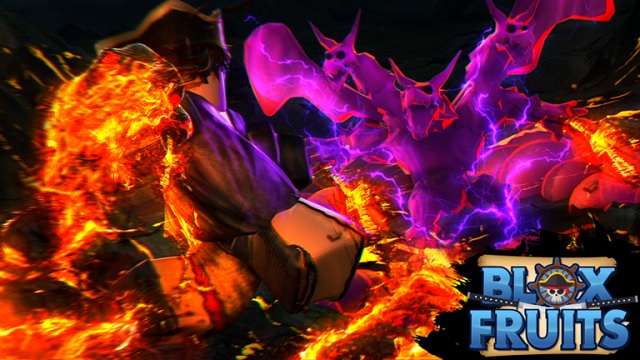 Blox Fruits is made for all your friends who love Roblox anime games. It is heavily based on One Piece but also takes inspiration from various other popular anime titles. In the world of Blox Fruits, there are special fruits that give supernatural abilities to their users. You have to venture into the ocean, explore islands and fight enemies to collect these fruits and discover various hidden secrets of this world. Meanwhile, if you don't want to rely on magical powers, the game also has a strong sword combat system.
So with combat in focus, every player's primary aim is to become a master swordsman or a skilled fruit user on the server. However, not everyone is up for the task. But are you? Launch the game and find out.
21. Sound Space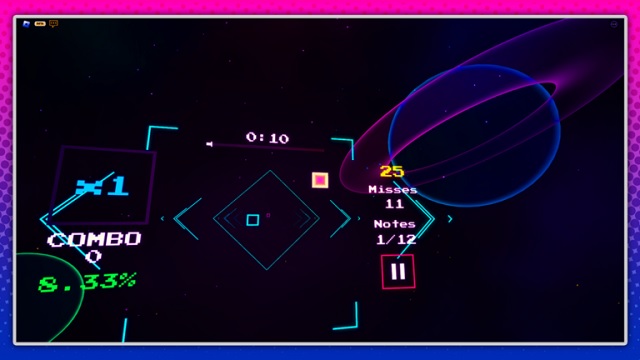 Rhythm games like Beat Saber are making a comeback in the world of VR gaming after a decade of camera-based gameplay. Sound Space VR is a prime example of such a game where you have to move rhythmically with the music to gain points. You can use the points to unlock more music, cosmetic rewards, and even virtual spaces. The game features various missions and challenges to make it demanding.
Moreover, it also has a dedicated leaderboard and game modes where you and your friends can compete. Though, because of the policies around Roblox music codes, Sound Space mostly features music from indie artists. But, we assure you that they are good enough to make you groove.
22. +1 Jump Every Second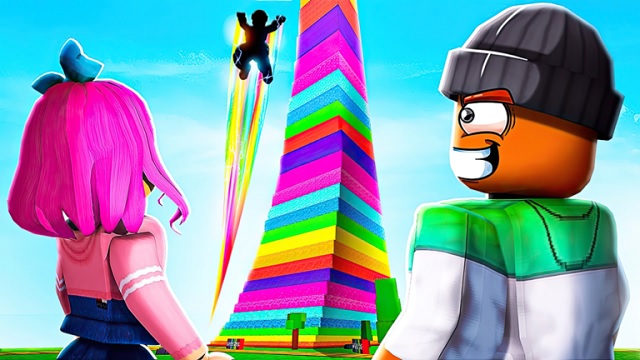 This Roblox game is all about jumping, and you jump higher with every passing second, as the name reveals. You have to use this jumping ability to climb structures and keep yourself from falling down. Its concept is unique, silly, and chaotic enough to make the game fun. So, whether you want to be at top of the world or just higher than your friends, it's time to hop on the server.
23. Driving Empire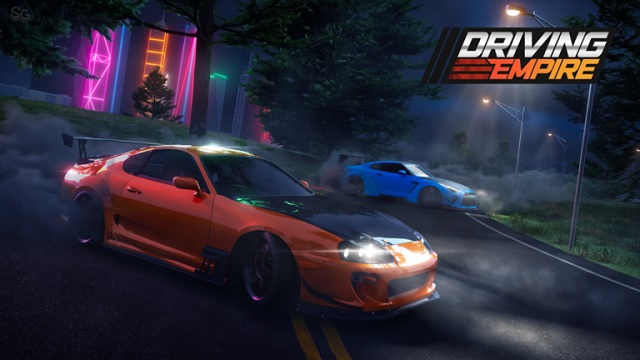 Driving Empire is a racing Roblox game you and your friends can play endlessly. It has more than 250 vehicles to choose from, and you can customize all of them to suit your style. So every person in your group can have a vehicle that suits their style. Now, all that's left for you is to drive around the game's huge world and win rewards.
However, it isn't as easy as it sounds. Thanks to the simulation of real-world mechanics, you need to develop your skills to control some of the powerful vehicles. Meanwhile, most racing cars will naturally fit your playstyle if you have played racing games before.
24. Doodle World
Doodle World allows us to explore a planet of Pokemons. But instead of 3D pocket monsters, you have 2D cute doodles here. The game even offers four starter options to choose from, keeping up with its inspiration. Then, as a trainer, you get to find, collect, and battle other doodles. As you might expect, each doodle has different abilities, and some are stronger than others.
Moreover, if you can't find the doodle you want, the game even allows you to trade them with other players. As for the game's world, you have a highly detailed 3D island with various structures and a welcoming natural environment. It is contrasting with the creatures at first glance but both of them somehow perfectly fit together. So, you get the complete Pokemon experience but in an entirely unexpected style.
25. Tank Battles Simulator
PvP tank games have been common in the world of multiplayer gaming since the early console days. But none of them take things to such an extreme level as the Tank Battles Simulator in Roblox. It gives you 25+ tank types, 40+ pets, and a bunch of other equipment to take into the battle.
26. Skate & Music
It's time to give air to your teenage dreams because Skate & Music is here. You get to skate, race with karts, and even create music in this game. There are a variety of locations, clubs, and activities to go around. And all of them are better than one another. It's the perfect Roblox game server to host a party with your friends or simply hang out. Not to forget, it's also the place where your Roblox Slender outfits will feel right at home.
27. Guess the Drawing!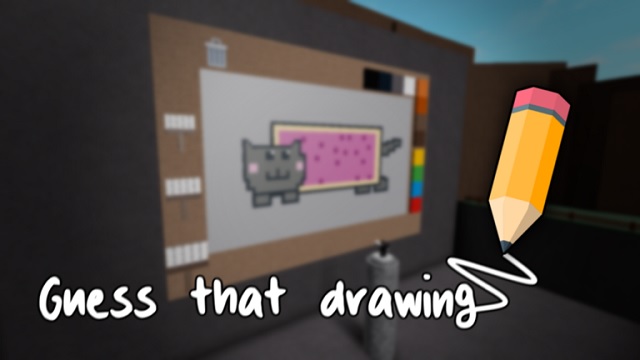 Multiplayer drawing games like dictionary have taken over game nights since the beginning of the pandemic, and Roblox isn't missing out on the trend. In this game, you follow a simple format where one player creates a picture based on a random word they get. Meanwhile, other players try to guess the word assigned to the drawer. With a turn-based system, everyone gets a fair chance to draw and guess. Yeah, whether you have good drawing skills or not, you can still be good at guessing the drawn pictures.
28. All of Us Are Dead
No good multiplayer game list is complete without a zombie game, and our contribution to the trend comes from the world of Kdramas. All of Us Are Dead is the title of a very popular Kdrama as well as the Roblox game that takes inspiration from the show. Here, you and your friends are high school students trapped in an infected world, where even your classmates have turned into zombies.
You have to collect resources, make weapons, and avoid zombies until reaching the border of the city. The game is a perfect mix of scary and exciting, keeping you on the edge of your seat throughout the plotline. It's perfect for players who love zombie games, especially fans of the Kdrama who are awaiting the second season.
29. Rainbow Friends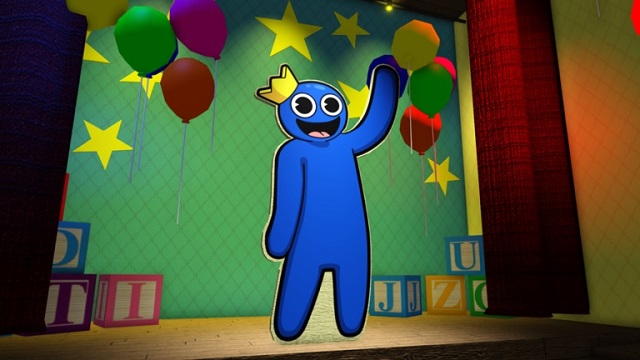 This Roblox game starts with a simple field trip you and your friends are on. But, soon enough you realize that the Rainbow Friends want to be a part of it too. From the surface, it might look like an innocent plot, but these new friends aren't who they appear to be.
Disguised as a children's world, Rainbow Friends is a popular horror game that turns an innocent trip into your worse nightmare. You have to run, hide and escape these cunning monsters. But it's much harder than you can imagine. So, whatever you do, just don't trust your toy friends.
30. Crewmates!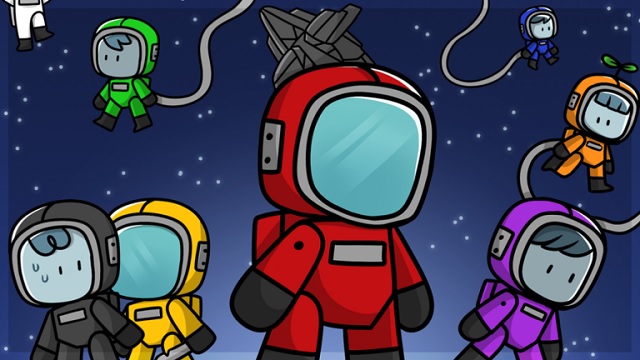 With a variety of unique multiplayer games covered, it's time to go back to a modern classic: Among Us. or the Roblox version of the game, Crewmates!, in this case. This game uses the same mechanics as the popular hidden killer game in which you get one player who is the imposter and tries to kill all other players. Meanwhile, the crewmates try to find the imposter and vote them out while performing their tasks on a spaceship.
The game has taken great care to ensure that almost all elements from the real game look identical here. You have to betray your friends, test their lies, and find the killer before getting killed. How long can you survive?
Top Roblox Games to Play with Your Friends
With that, it's time to invite your friends and explore some of the best multiplayer games that Roblox has to offer. But before you do that, make sure to customize your Roblox character to stand out from the crowd. Not to forget, our list focuses on a wide range of Roblox games to meet the tastes of a larger audience. However, if you are specifically looking for scary Roblox games, we suggest you check out the article linked here. Almost all of the games in that list have multiplayer support. Having said that, which other Roblox game do you play with your friends? Tell us in the comments below!