DOORS is quite possibly one of the scariest Roblox games out there. As such, codes that can make your journey in this game easier are also in demand. We have scoured the Internet and come up with a list of working codes for the DOORS in November 2023. So, let's jump in.
Working DOORS Codes on Roblox
Note: At the time of writing this article, on October 31, the codes below are working. We will automatically remove the expired codes once they stop working. Furthermore, these codes are case-sensitive, so keep that in account.
4B – Free Knobs and Revives
SCREECHSUCKS – 25 Knobs
How to Redeem Codes in DOORS
It's quite easy to redeem codes in this Roblox game, and here are the steps you need to follow:
With the game open, click on the Shop option in the left corner.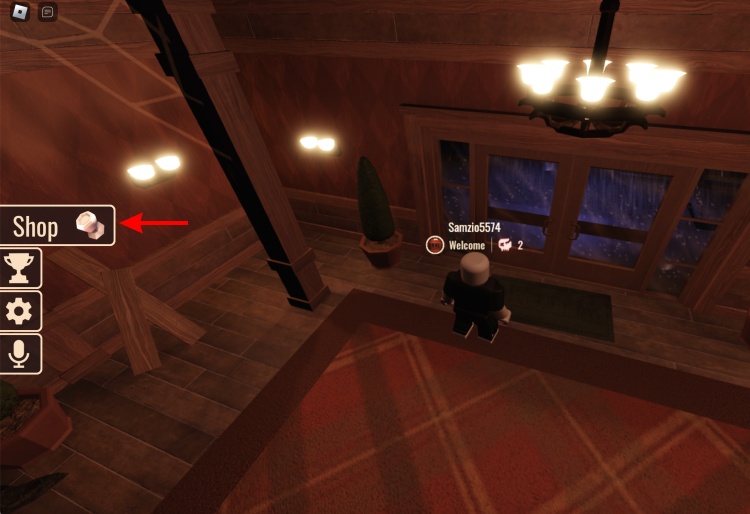 The shop will contain a text box for entering codes at the top. Enter any of the working codes and then press the Submit button (checkmark icon).
The code will automatically be redeemed, and you will see a confirmation in the game. And that's how easy it is to redeem any codes in DOORS on Roblox.
List of Expired Codes
Note: The codes below are expired and, as such, won't work. However, we have listed them down if you still want to try our luck. We will further move working codes to this section once they expire.
THREE – 133 knobs, 1 revive, 1 boost
2BILLIONVISITS – Knobs and revive
ONEBLLIONVISITS – 100 knobs, 1 revive, 1 boost
LOOKBEHINDYOU – Knobs and revive
SORRYBOUTTHAT- Knobs
500MVISITS – Knobs and revive
100MVISIT – 100 knobs, 1 revive
TEST – 1 knob
SORRYFORDELAY – 100 knobs and 1 revive
psst – 50 knobs
These are all the working codes for DOORS on Roblox right now. As mentioned above, we will keep updating these as new ones come out, so make sure to come back for more. Besides DOORS, there are boatloads of other scary games on Roblox. You can even check out Roblox games you can play with friends if you're tired of playing solo.
---
Load More