When it comes to a community, no game out there comes close to the huge network of Minecraft players. From YouTubers to young teenagers, the world of Minecraft is open to everyone. However, with so many gamers and overpopulated multiplayer servers, it sometimes becomes hard to stand out and make an identity. Offering a solution to that, we have compiled a list of the top Minecraft skins you can use in 2022. We are focusing on a variety of skins to make the game feel your own. But that's not all. You can further combine many of these skins with your skillset for tactical gameplay, so keep an eye out for that as well. With that said, let's check out the best Minecraft skins for your worlds.
Best Minecraft Skins (2023)
To keep things fair, we have chosen the skins below based on their popularity, demand, usefulness, and overall gameplay amusement. We have skins for both Minecraft Java and Bedrock editions, which are more different than you can imagine. And if you are into in-depth game modification, our guide on how to install Forge to add mods in Minecraft will come in handy. You can use the table below to quickly browse through these Minecraft skins.
What are Minecraft Skins?
In Minecraft, skins are low dimension PNG images that get wrapped around your character inside the game. The most common resolution for skins is 64 x 64 pixels. The Java edition of the game has easy-to-make skins, while Bedrock adds some depth and custom bumps over the protagonist's body. Do make sure your game is not a demo version to get most of these Minecraft skins and let's get started.
How to Install Skins on Java and Bedrock Edition
For the Java edition, you can go to the official Minecraft website and upload skins from the settings options. Meanwhile, the Bedrock and Pocket edition (MCPE) on mobile devices will require you to upload skins inside the game or from the Minecraft marketplace. Lucky for you, we have covered how to install skins on all Minecraft versions. So you can find in-depth instructions to apply skins to your Minecraft character via the linked article.
Best Skins for Minecraft Java Edition
Each of the following skins is created by community members, thus, it's available online for free. You can download, edit, and use them as per your liking. Thanks to its popularity, the Java edition has the most variety of skins available online. Here are some of the best ones.
1. Among Us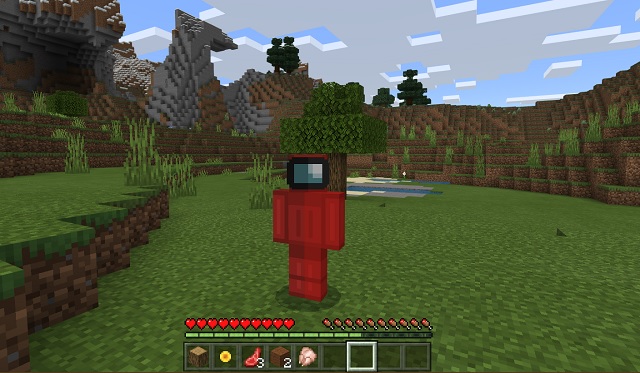 This sus skin set is perfect if you play multiplayer with your friends. So dress up as the characters from Among Us and have full imposter rounds with the world of Minecraft. The Among Us fandom is only here to stay, and there's no better way to jump in. You can get the skin collection here. This skin, like most others, works well in the Minecraft Bedrock edition too, so don't hesitate to try them interchangeably.
Download Among Us Skins
2. Thanos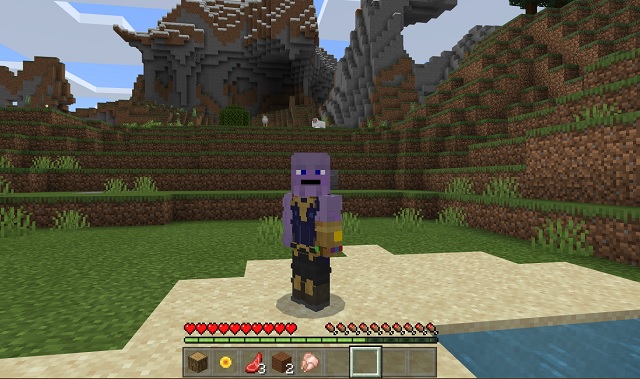 The cuteness of this MCU villain is something you won't usually expect. But this skin gets our most inevitability popular Marvel character with accuracy visible till the color of the infinity stones. An accurate-looking Thanos but with a major overtone of cuteness makes it a perfect addition to the Marvel fans playing Minecraft.
Download Thanos Skin
3. Chewbacca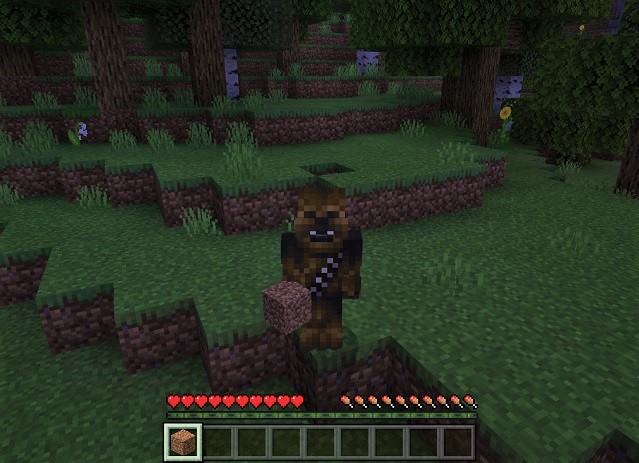 If you have seen the Star Wars movies or even the animated series, Chewbacca is a character you can't miss. This hairy bear-like creature has a personality of its own. The Starwars fandom has tried its best to capture this in many ways, but the original Chewbacca skin is our favorite. Even though Minecraft's world isn't as futuristic as Star Wars, this skin still fits in very well.
Download Chewbacca Skin
4. Deadpool
The perks of being a Marvel fan is that there are endless amazing characters being imported into your favorite games. This Minecraft skin puts our infamous immortal assassin, Deadpool, in the game with a movie-accurate costume. Try playing as Deadpool in the crimson forest biome and experience unlimited aesthetic power.
Download Deadpool Skin
5. Batman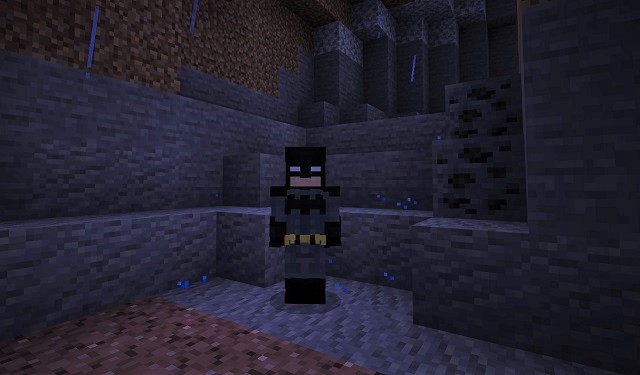 Delivering justice to the DC fans, here's my personal favorite superhero. Thanks to the movies, there are endless Batman skins out there for you to choose from. From Ben Affleck to the classic Batman, feel free to choose from the best Minecraft skins that fit your preference. They even have some unmasked skin in this collection.
Download Batman Skins
6. Bob the Builder
In a community based around building sky-scrapers, cities, or even the Taj Mahal in Minecraft, Bob the Builder just fits the game. Jump on the nostalgia train and invite your childhood friend to Minecraft to relive memories with this special skin and endless hours of construction in the game.
Download Bob the Builder Skin
7. Tetris
People have been placing blocks together before Minecraft was even a thought. Yes, the classic block elimination game Tetris has received its own tribute with the very creative skin. Its iconic colors and block style will take you back to the old days. And the player head as a Tetris block easily fits itself in the Minecraft world.
Download Tetris Skin
8. Creeper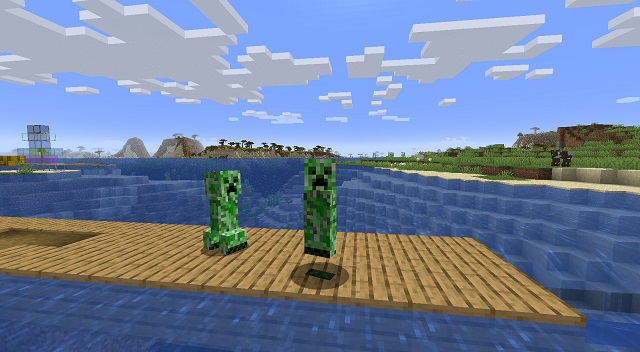 No list of best Minecraft skins can be complete without including an in-game skin. Whether you use it for fun or to scare your friends, the iconic Creeper skin is a treasure to try out. This skin also makes sure that your feet and arms are invisible for a more realistic effect. You might not be able to fool the in-game mobs, but pranking other players will surely be worth the effort.
Download Creeper Skin
9. Tommy Vercetti from GTA Vice City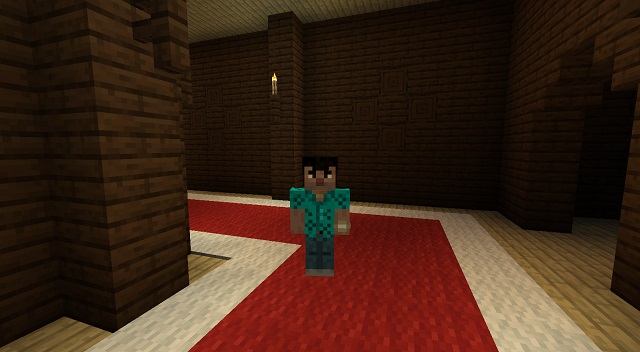 Yes, you read it right. This skin takes you back to the title that helped establish the ever-popular GTA franchise. Accurate right down to the jewelry, this skin puts the popular GTA protagonist in the Minecraft world. While we wait for GTA 6 and Tommy Vercetti in Minecraft can keep us entertained.
Download Tommy Vercetti Skin
10. Troll Face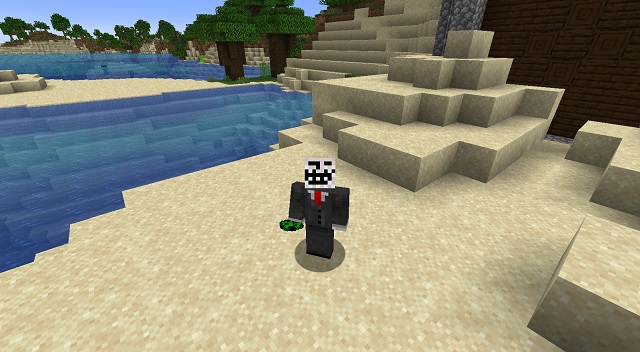 Next on the list of Minecraft Java skins, we have a downright disturbing-looking skill of the classic Troll Face. Popularised a decade ago, that creepy smile still holds its impact. If you can live with this slender-man-style stare, then get the skin right now.
Download Troll Face Skin
11. Shrek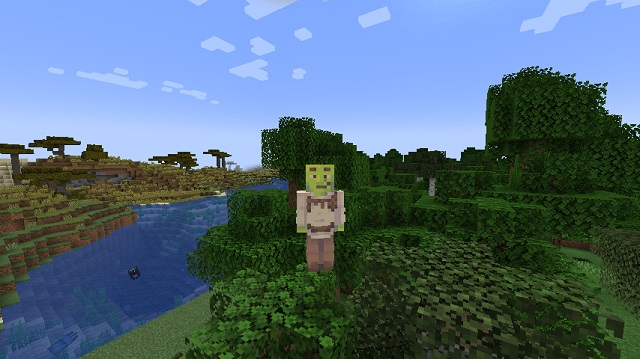 Thanks to meme culture, Shrek is more popular than ever before. And now, you can be this iconic character within Minecraft with this skin. While you won't be as large as the original Shrek, your green body and the famous clothes would make you easily recognizable.
Download Shrek Minecraft Skin
12. Nintendo Gamer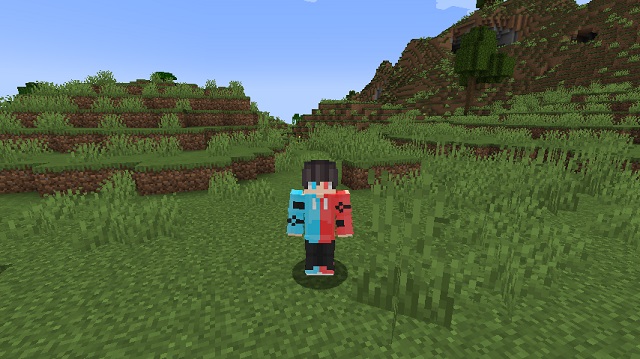 Thanks to the pixelated blocks, players tried to relate Minecraft to the classic Nintendo games when it first came out. But as time went by, Minecraft created a unique identity of its own. However, you can pay tribute to this memory with a skin dedicated to Nintendo.
PS: It would be even more perfect if you play Minecraft on Nintendo devices while wearing this cool skin.
Download Nintendo Gamer
13. Technoblade, A True Legend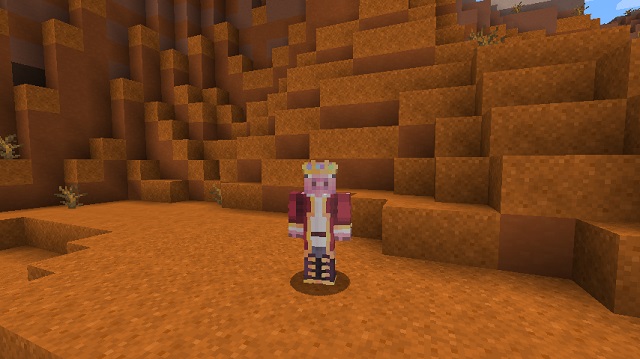 In 2022, the Minecraft community faced the tragic demise of Alexander aka Technoblade. This Minecraft skin pays tribute to him, allowing us to dress up similarly to his iconic character. Whether you were his fan for years or discovered him at a later stage, this skin is something you shouldn't miss. Technoblade never dies.
Download Technoblad Tribute Skin
14. Herobrine
Herobrine is one of the most infamous myths in the world of Minecraft, and nowadays, it has become a prank that veterans play on new players. If you want to enjoy doing the same, here is the only skin you need.
Download Herobrine Minecraft Skin
15. Makima from CSM
Makima from Chainsaw Man has been one of the series' most popular characters since the release of the anime and manga. She is powerful and daunting and knows how to leave an impact. This skin captures her personality perfectly and is easily recognizable to anime fans.
Download Makima Minecraft Skin
Best Skins for Minecraft Bedrock Edition
Now let's move on to the best skins for Minecraft Bedrock and Pocket Edition. Even though you can use most Java skins in the Bedrock edition, there still is a whole new world of paid skins that are limited to Bedrock officially. We will cover both paid & free skins, so there's something for everyone. Not to forget, there's also the fact the Java edition still doesn't support capes or HD skins as of 2021.
16. Anime Legends II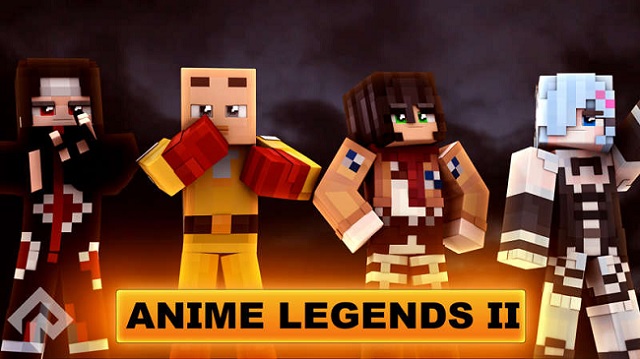 This is an epic skin pack for Anime fans. It has 12 characters from various popular anime, including Naruto, One Punch Man, Attack on Titan, and more. The pack will cost you 310 Minecoins, which isn't as expensive because you get 12 skins in a single combo. If the price feels right, you can get it from within the game or the official marketplace.
Download Anime Legends II Skins
17. Dogs vs Cats
This cute skin pack is part of a supposed battle between, you guessed it, cats and dogs. The pack has 16 unique pet skins, one of which you can get for free. You can get the whole Minecraft skin pack for just 310 Minecoins. If you are either a cat or a dog person, it's time to pick sides. This skin collection is all about competition, so don't forget to invite your friends too.
Download Dogs vs Cats Skins
18. Blockheads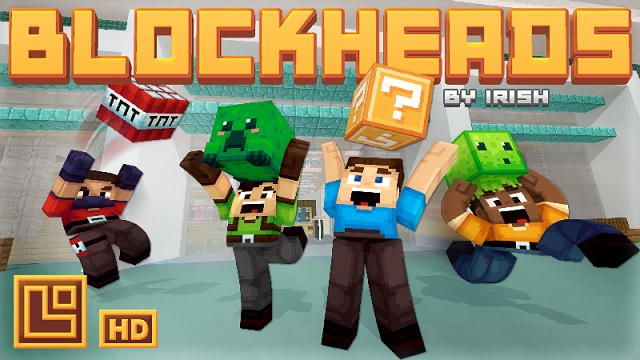 Before you get anxious about all the paid content in the Bedrock edition, here's a cute HD and free Minecraft skin pack. It takes popular Minecraft blocks, including slime, TNT, and a cute creeper head for you to wear as a hat. There's also a mystery block with a "?" question mark on it that you'll have to get to find out which hat it hides in itself.
Download Blockheads Skins
19. Block Camo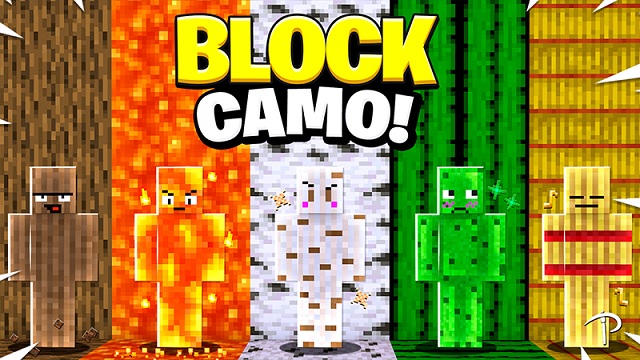 Similar to the creeper skin for bedrock, this block camo helps you disguise yourself in the game. This time, instead of an entity, you can become an ecosystem, a cactus, or just a tree. It's one of the most fun prank-based skin packs that you can use on your friends. The pack is available for 310 Minecoins.
Download Block Camo Skins
20. Legacy Skin Pack
This is one of the most demanded and legendary skin packs in Minecraft. The pack offers a classical Minecraft experience for completely free. It's offered by the team behind Minecraft, so you can expect high-quality starter skins from many previous editions. Bedrock players can get into the in-game Marketplace too. And for the Java folks, you can try the legacy-style Minecraft in your browser until they release this pack for you too.
Download Legacy Skin Pack
21. Gamer Mobs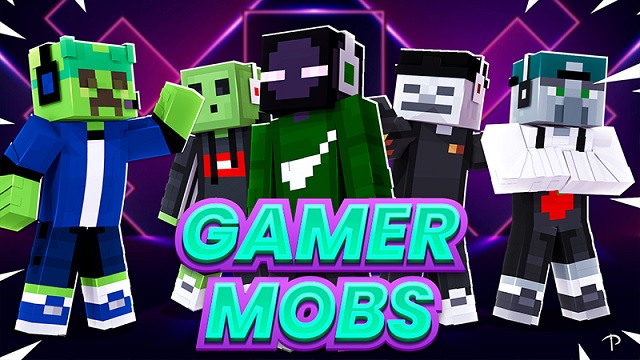 This set has the best Minecraft skins for PvP or any form of online multiplayer mode. For just 310 Minecoins, you get 10 unique gamer-themed skins. You get to see what the mobs would look like if they were Minecraft streamers instead of just entities. It's also great for role-playing sessions.
Download Gamer Mobs Skins
22. Stranger Things
While we all wait for the next season of Stranger Things to arrive on Netflix, you can get the whole crew in-game. Get the whole crew skin, including monsters, from the show in their iconic 80s fashion styles and haircuts. The mod offers various expressions on the skins, making the set even more memorable. Being a brand collaboration, it's a bit on the expensive side at 490 Minecoins, but if you feel that it's worth it, you can download it right away.
Download Stranger Things Skins
23. MineCon 2016 Cape Pack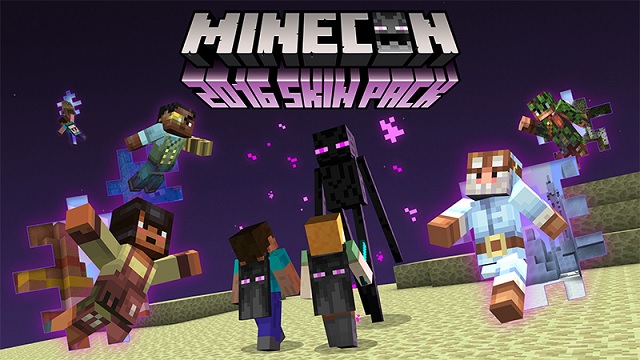 This free skin pack is perfect for anyone who wants to try out capes in Minecraft today. Created for the 2016 MineCon, it's one of the most downloaded packs of all time. You can get it for completely free and start flaunting your MineCon capes right away.
Download Minecon 2016 Cape Skin
24. Ben 10
Continuing our nostalgia train, we have the iconic Ben 10. If you are on a budget, the unfortunate part is that this skin pack comes only within a mod pack, which costs 1340 Minecoins. The price is fair for a world-changing story-based mode, but not if you only want to use the skin pack out of it. Nevertheless, the skins right down to the Omnitrix are more than perfect.
Download Ben 10 Skins
25. Cute Idols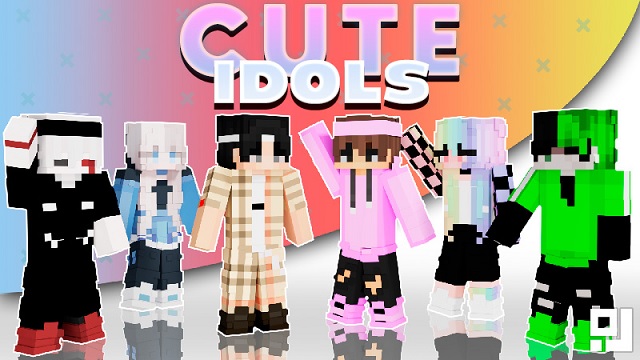 This skin pack lets you dress up as some iconic J-pop & K-pop idols. The mod description doesn't use any official names to avoid copyright, but the fans might be able to see through. You can get these 12 skins for just 310 Minecoins right now.
Download Cute Idols Skins
Get the Top Minecraft Skins Today
These are a few of the thousands of amazing skins you can choose for your character in Minecraft. So start exploring and share with us the skin you choose in the comments. Whether it's online multiplayer with friends or adventure gameplay, the Minecraft skins are here to add depth to your game. If you need more suggestions for good skins, the huge communities in these popular Minecraft discord servers might be able to help. Moreover, if you wish to push your creativity, try making your own Minecraft skin using the tutorial linked here. To level up these already cool skins, we suggest you enable RTX on Minecraft Bedrock Edition. For now, download and apply these top Minecraft skins and show them off to your friends!