Since their launch, Minecraft's best multiplayer servers have featured various game modes. There are Pixelmon servers in Minecraft for solo adventures and parkour servers for skill development. And to top them all, we have the celebrated Minecraft factions servers. If you don't know already, these are PVP servers where the only way to survive is to form groups or be part of "factions". To survive and thrive in such competitive servers, you have to share resources, enchantments, tools, and even stake your in-game skills. But once you move past its competitive side, Minecraft's faction servers are also the best place to make new friends online. So, whether you wish to create a new crew or take your existing one to the top, we have listed the best Minecraft faction servers you should check out.
Best Minecraft Faction Servers (April 2022)
Faction servers are usually crowded with players, so using one of the coolest Minecraft skins is an excellent way to stand out. Our list isn't ranked as well, so use the table below to explore each faction server at your convenience. Note: Due to modding restrictions, most of these servers are limited to the Minecraft Java Edition.
1. MassiveCraft Factions
Server Address: Massivecraft.com
Many in the Minecraft community credit MassiveCraft for pioneering factions. So, there's no better place to get started with factions than the original faction server. It has 40 custom plugins and a variety of amazing Minecraft adventure maps. Then to take factions to the next level, the server also has features like FactionsTax, FactionsDynmap, and FactionsAchievements.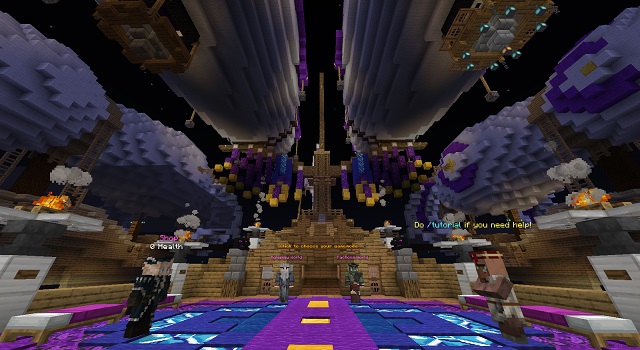 MassiveCraft is also home to a series of custom Minecraft biomes that use unique objects in random layouts to create unique worlds. There are old ruins, canyons, iceberg oceans, and other cool biomes that differentiate this server from the vanilla experience. Even if you don't find any faction to be a part of, the server's world is unique enough to explore on your own.
2. Purple Prison
Server Address: purpleprison.org
Purple Prison is one of the most popular servers of all time, and it's mostly known for its prison game mode. But that doesn't mean it's not good for working in factions too. It has a player-focused economy where people can audition, shop, and trade items to earn in-game points. Because of that, it is easy to make money on Purple Prison compared to any other Minecraft server.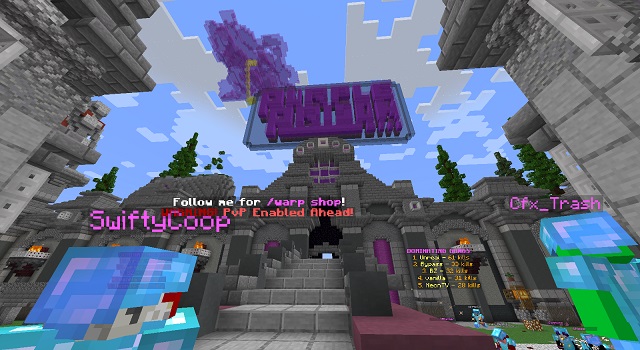 As for the PvP, the server allows players to either fight or stay neutral. It has automated PvP events, dedicated fight areas, and even team-based mini-games. But all of that is completely optional. Unlike most servers on our list, you can use Purple Prison to passively hang out with your friends with no worries of getting attacked. However, if you want a true prison-like experience, check out other best Minecraft prison servers right here.
3. Cosmic PvP Faction
Most Minecraft faction servers usually are built around vanilla Minecraft or popular custom Minecraft maps. But Cosmic PvP follows an interesting cosmic theme, with planets, asteroids, unique biomes, and even alien mobs. All that missing here is you and your crew of astronauts ready to explore the depth of the universe.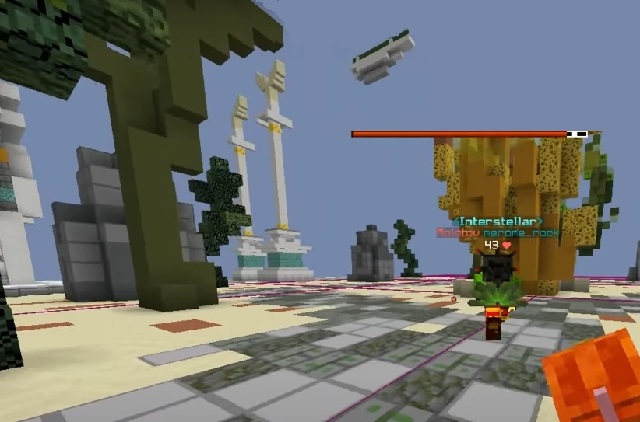 Cosmic PvP has two unique planets that function as faction maps of Minecraft. The more popular one of them is the Dungeon planet which has dangerous mobs, hidden treasures, and a ton of secrets. The other one is called Lava planet and is similar to entering the Nether portal in Minecraft. It has a hostile biome with an active volcano right in the middle.
4. Mana Cube
Server Address: play.manacube.com
Mana Cube is a Clan-PvP-based Minecraft faction server and is similar to games like Clash of Clans. Players can raid enemies while trying to defend their bases. Other than attacking others, factions can grow by participating in duels, quests, races, and mini-games.
Each faction on Mana Cube has a certain amount of power associated with each player. The power allows them to claim certain parts of the server's land to create their bases. And for these lands, the server has different dimensions, including overworld, moon, nether, and even a mars dimension.
5. LifeSteal
Server Address: LifeStealMC.net
Our next Minecraft factions server is truly unique. It follows an SMP or survival multiplayer formula. You spawn in a highly modded Minecraft world alongside hundreds of other players. Here, you have to survive, collect resources, and try beating all the in-game bosses while being at risk of getting attacked.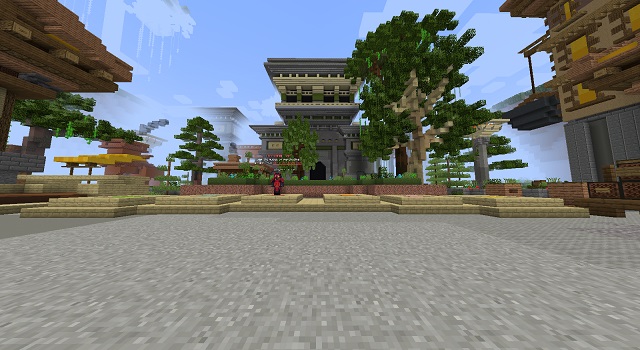 Other than the survival factions, you can also play hardcode, anarchy, KitPvP on LifeSteal. But one thing that can be a little problematic on this server is competitiveness. Players who have been on this server for a long time can overwhelm the new joiners. So, make sure you know how to build a Minecraft house to protect yourself before joining LifeSteal.
6. OPBlocks
Java Address: play.opblocks.com
Bedrock Address: top.opblocks.com
OPBlocks is one of the most popular Minecraft factions servers on our list. It supports various custom in-game recipes to make bombs, boosters, busters, and even unique in-game wands. But if that feels like too much work, then you can also get stuff from the server's black market and regular events.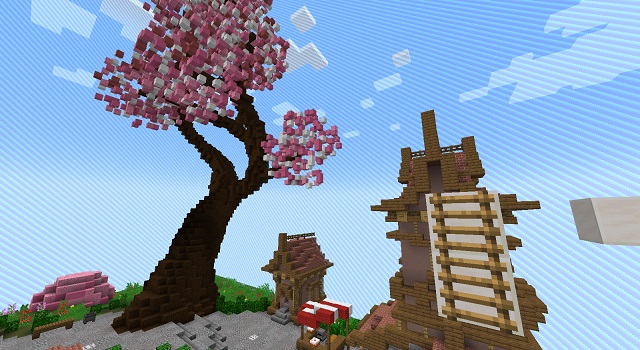 As for the server's world, it has special mini-games and custom game modes within factions for your whole team to enjoy. Moreover, to add a bigger risk, the game also has a kill tracker and a hitman system. But if you are looking for something simpler, you can even try out games like coin flip, lotteries, and rocks paper scissors.
7. Snapcraft
Server Address: snapcraft.net
Our next Minecraft faction server is simple but unique in a twisted style. It allows you to raid, build farms, join teams, and even set your relationship status with other players on the server. Here, each faction on this server is judged by its power. Every player, on an individual level, adds something to the team. It allows them to claim lands, win events, and even unlock exclusive features.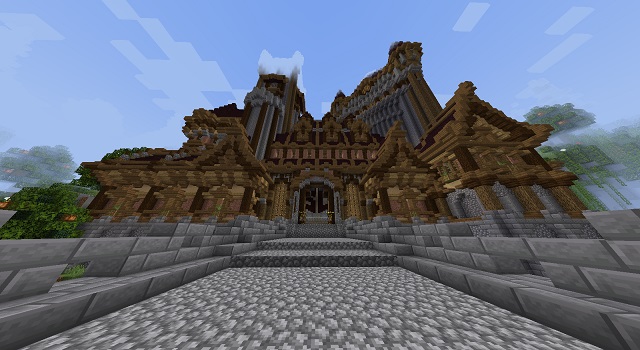 Unlike all the other Minecraft factions servers on our list, it also gives solo players an opportunity to survive. Even though most factions have at least three players, you can survive by yourself and as a duo. Just make sure to use one of the best Minecraft skins to disguise your character and not stand out.
8. Mineland Network
Server Address: epic.join-ml.com
Our next server, the Mineland network, is a unique metaverse styled Minecraft world. It has over 1000 unique games that anyone can play on the server. You can compete with your friends or join them to defeat the enemy teams. As for the factions, players have their own economic system, server plots, and also exclusive team-based features.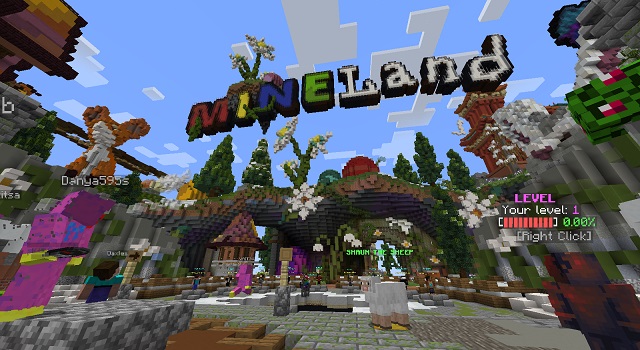 Moreover, if the server's mini-games aren't enough, you can even make your own games. That's possible thanks to Mineland's easy coding system and the real money paid to game creators. The only limit is your imagination.
9. Herobrine
Server Address: herobrine.org
If you have been in the Minecraft community for long enough, you might have heard about Herobrine's myth. It's a mythical and dangerous mob that looks like the in-game protagonist Steve and loves to mess with players. Of course, Herobrine's existence is mythical, but the awesomeness of the server with its name is real.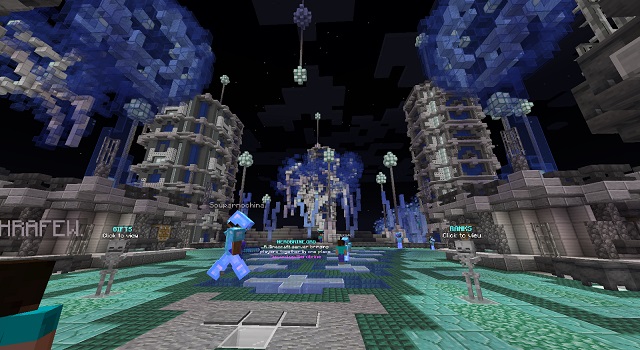 It keeps the world simple by keeping its factions mostly based around an Earth-like survival system. The server is easy to get started with, and if you haven't played on factions before, this might be perfect for you. The only drawback here is the presence of an anti-cheat system, which is a bit faulty, as per some players.
10. Complex Vanilla
Server Address: hub.mc-complex.com
As a Minecraft server, Complex Vanilla's biggest feature is its diverse game modes. There are skyblocks, Pixelmon, creative, prison, and a lot of other entertaining options to choose from. But more astonishing here are the simple and dynamic factions. Other than regular survival, the server also offers more ways to team up with different players.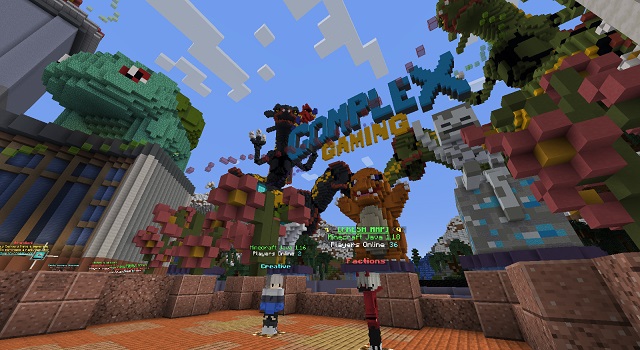 It hosts crafting competitions, online meet-ups, and more to keep the community active. Not to forget, thanks to its huge volume of active players, you can easily find a faction to join.
11. Lemon Cloud
Server Address: play.lemoncloud.org
Lemon Cloud is one of the very few Minecraft servers that have the majority of its resources dedicated to factions. Thanks to that, we get a competitive server with unique cosmetics, kits, and regular in-game events. It even has seasons like other popular multiplayer games, and each season aims to bring fresh content to the game.
As for the features, this server has bots, auctioning, a TNT-based economy, leaderboards, hidden chests, and even MMO, alongside other amazing features. But if you are a fan of the best Minecraft mountain seeds, you should check out the next server. To keep things simple, mountainous biomes are disabled on Lemon Cloud. Though, that gives us an interesting overworld to explore by ourselves.
12. The Archon
Server Address: pvp.TheArchon.net
Next up, we have an action-packed Minecraft faction server that gets reset every few months. This reset ensures that the gameplay is fresh and the new players aren't overwhelmed by the veterans. Beyond that, you can get roleplay, hidden quests, and a ton of fun faction features to keep your gameplay interactive.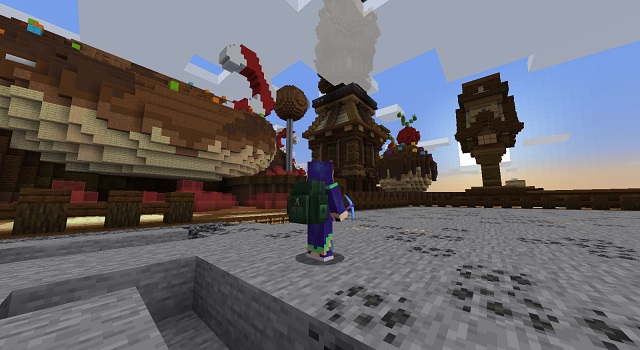 Though, if you are joining this server in the middle of the season, the existing factions and players can be a little hard to conquer. So, make sure you know all the best Minecraft house ideas to make your worthy space in every group.
Join the Top Minecraft Faction Servers Today!
With that, you are now ready to find or create your own crew and take on the challenges of a Minecraft world. In each one of these faction servers, Minecraft throws unique challenges at you. But if you have the right people, nothing is too hard to overcome. But if you are a little worried about finding your faction, head over to the list of the best Minecraft Discord servers to find some help. Otherwise, you can try your best to stay put and collect resources until you are ready to make your own faction. Our Minecraft ore distribution guide can surely give you a strong nudge towards the right places for such resources. You can use this guide to find diamonds in Minecraft, even on online servers. Though, finding a village can be a better way to survive at first. With that said, we will leave the rest for you to figure out with your faction. But do tell us which server you choose to join in the comments section below.
---
Load More