Being trapped in prison with tons of mining resources and no escape route seems like a collective nightmare for all humans. But what if that prison is based on your favorite game. In that case, mining would become rewarding, and an escape would become your quest. Sounds exciting, right? This same excitement, along with a ton of new features, is what makes the best Minecraft prison servers so popular. Each of them has some of the best Minecraft mods to offer you an unforgettable experience. Some even bring new recipes to the game. Meanwhile, many of them try to build Minecraft biomes within a prison. Yes, there's a lot to explore, and all you need to know is how to join a Minecraft server. Once you know that, you are ready to unlock hours of adventures. With that said, let's look at the best Minecraft prison servers, so you can start planning an escape route.
Best Minecraft Prison Servers (2022)
All the Minecraft servers in this list have unique features and cater to different gameplay styles. That's why the list isn't ranked, and you can use the table below to find the server that caters to your interests.
1. The Archon
Java Server Address: best.TheArchon.net
Our first Minecraft prison server is popular because of its high-quality mods and custom game modes. It receives regular updates and has an active community. As for the prison mode, this server uses a custom resource pack to develop a wooden theme in your world. Then, you get a backpack and boosted tools to become the best miner.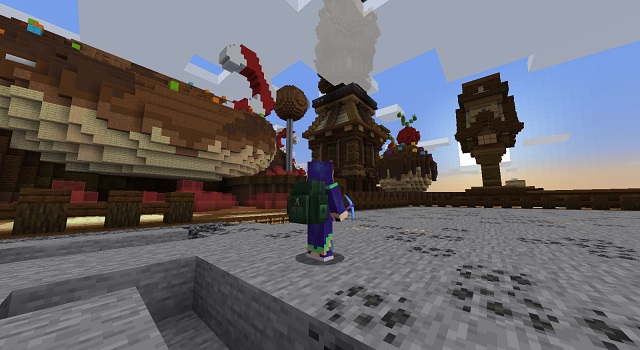 Once you have had enough of prison, you can also try exclusive game modes like robbery and outlands. Both of them fit perfectly with the prison theme. The server also features skyblock, factions, and survival modes for those looking for classic gameplay.
2. OPBlocks Network
Java Server Address: mc.opblocks.com
Bedrock Server Address: bedrock.opblocks.com
Also featured in our list of best Minecraft servers of all time, OPBlocks has several over-powered features in its inventory. It has an active community, a friendly team of developers, and many minigames. Overall, the server only focuses on four main modes, including skyblock, survival, parkour, and obviously, prison.
This server's prison game mode gives each player a set of enchanted tools and a private mine to explore leisurely. You can also explore side quests, other players' mines, and many special abilities, all within the prison. So, instead of keeping only competitive leaderboards in front, this server also offers a chance for players to explore individual storylines.
3. Purple Prison
Java Server Address: purpleprison.org
Most Minecraft prison servers only allow players to use mining and related quests to level up. But Purple Prison attempts to change that by allowing players to get upgrades by mining, building, and even trading with other players.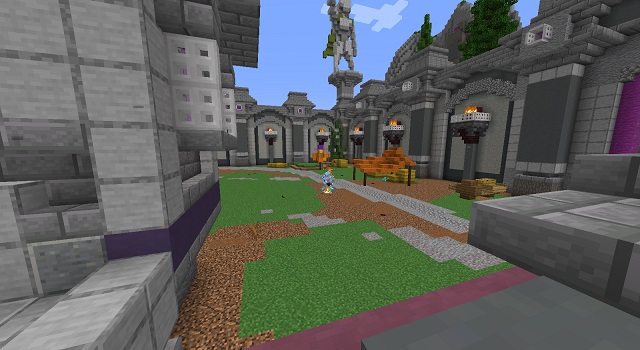 Not to forget, it is one of the very few servers that follow the look and theme of real-life prison. There are guards, prison cells, and dedicated PVP areas for realistic prison brawls. If all that sounds too risky, you and your prison buddies can use one of the sitting areas to relax and hang out.
4. MC Prison
Java Server Address: mcprison.com
Bedrock Server Address: mchub.com
MC Prison is one of the most popular options among classic servers. Some players even consider it the base of many newer prison servers. It keeps players' freedom at the top of its priority list. You can mine, build, donate, fight and do a lot more to level up on this server. But if you want to jump to the top directly, there are drop parties, donation perks, and free weekly giveaways too.
Each player is allowed to have dedicated areas to create and manage their in-game shops. Such shops keep the server's economy open and active. It is also why this server has a friendly community even with PVP active.
5. Jartex Network
Java Server Address: jartex.fun
Bedrock Server Address: jartex.fun
With fun in its server address, Jartex certainly doesn't disappoint in keeping us entertained. It has a Minecraft prison server, but it is built around gambling, unlike any other server on this list. Beyond that, you also get custom skills, new enchantments, and even cool suits. But before you jump into either casino or your mines, make sure to join a cartel.
The server has different types of cartels and gangs, and each of them offers unique benefits to its member. If all of that isn't enough for you, the server also has some of the most impressive structures and side quests for you to explore.
6. Pika Network
Java Server Address: jartex.fun
The prison on Pika Network opens just like any other best Minecraft prison server. Your goal is to mine resources to make points and eventually rule the prison. But as you slowly discover, there's a lot more hidden in this normal-looking prison. Once you start creating wealth on this server, the world opens more opportunities for each player.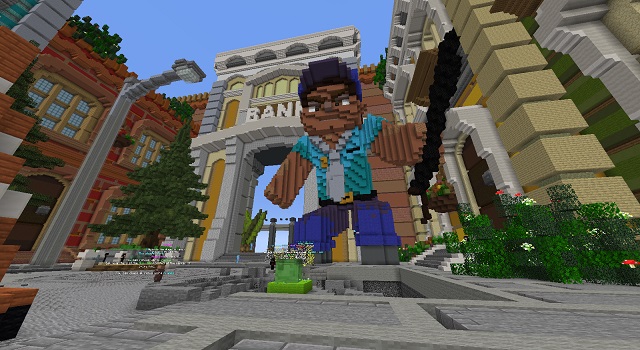 There are gamblers, cell makers, NPC shops, gangs with their exclusive shops, and some drug dealing NPCs bringing servers pretty close to real-world prisons. The server has dedicated PVP areas, including even a PVP mine arena, in PVP action. The reward in such circumstances is pretty high. That is, as long as you can survive.
7. Minecraft Central
Java Address: mccentral.org
Minecraft central is one of the oldest Minecraft servers in existence. It is also one of the most active ones with dedicated game modes for skyblock, creative, PvP, survival, factions, and even minigames. Coming to its prison game mode, the Minecraft Central server has a unique prison system. It offers players both public and private mines, both of which have exclusive rewards.
Then there's the prevailing theme of capturing vibes in the prison. The server's world makes it feel like the game's entities are running the prison. There are even zombie guard statues to keep an eye on you. Overall, the server offers reliable and straightforward gameplay with a touch of vanilla Minecraft.
8. Vortex Network
Java Server Address: mc.vortexnetwork.net
Bedrock Server Address: bedrock.vortexnetwork.net
Vortex Network is a seemingly simple Minecraft server that offers game modes including prison, skyblock, survival, and Pixelmon. But all of them follow a unique space theme. Each location references space ships, planets, and other cosmic entities. Moreover, the server also has its exclusive resource pack to complete the overall experience.
As for its prison mode, the server allows players to PVP, make gangs, and even enter warzones. You must mine, trade, and participate in events to level up. Alternatively, you can also step away from regular prison and enter the Prison Cosmic, an adventure map with unique quests, recipes, and more.
9. Mineville
Bedrock Server Address: play.inpvp.net
Standing out among its peers, Mineville is the only official featured Bedrock server on our list. It automatically shows up in the suggested servers list on every platform that supports the Bedrock edition. Finding reliable content and active players is straightforward due to such high-profile collaboration.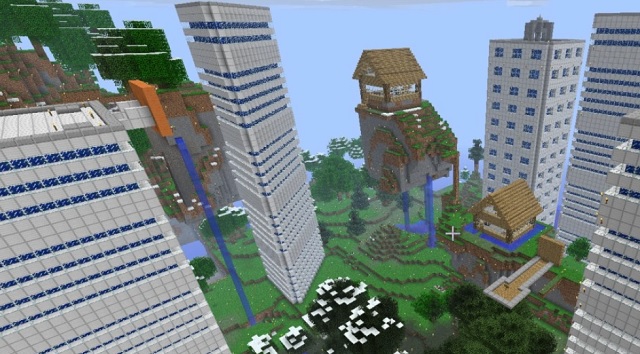 As for the prison part of this Minecraft server, it entirely focuses on mining. Each player receives their miner costume and has to complete all the mines. They can get upgrades by mining up to a certain level or trading their collected ores.
10. Jails MC
Java Server Address: play.jailsmc.net
Finally, to sum up our list of the best Minecraft prison servers, we have the Jails MC Minecraft server, which is entirely dedicated to prison gameplay. Its theme follows the mining theme, which stays true even in its online store. You get to compete in its active leaderboard, mine, and trade with other players to reach the best possible level. Join this server if you are looking for a simpler but reliable prison time.
Can You Escape these Top Minecraft Prison Servers
You can mine, trade, and even craft to level up on these best Minecraft prison servers. But none of that works unless you have access to the best Minecraft enchantments and a reliable crew. But, if you want more independent gameplay, hop into some of the best Pixelmon servers. They provide an experience as unique as the prison servers, along with individual quests. As for the players seeking the prison experience in offline mode, the best Minecraft modpacks are their only bet. You can run them by installing Forge in Minecraft. Finally, if you only want to experience prison mode in its true essence, grab one of the best Minecraft skins from the linked article. With that said, which prison server are you excited to get trapped in and escape from? Tell us in the comments!