After decades of dragging iTunes along, Apple has finally decided to end its life. With the latest macOS Catalina update, iTunes has been split into three separate apps, each meant for one specific use. The three apps are Apple Music, Podcasts, and Apple TV. These three apps now handle all the media management which previously was done by iTunes. As far as iPhone management is concerned, that functionality of iTunes is now built into Finder, which if you ask me is a far better approach. The bottom line is that iTunes is dead and if you are looking for its alternatives, then you have come to the right place. Whether you want to listen to music, create a back up of your iPhone, or manage your iOS devices, here are the 10 best iTunes alternatives that you can use:
Note: Apple has not clarified its position on iTunes for Windows but we are sure that it will be killed pretty soon. In the list below, we have added platform availability for all the apps so you can choose iTunes alternatives for Windows PC too.
Best iTunes Alternatives You Should Use in 2019
1. WALTR 2
My favorite iTunes replacement software is WALTR 2. While this software is not cheap, it is very convenient and powerful. With WALTR 2, I can either connect my iPhone using cables or WiFi. Its WiFi connection is as fast as the native AirDrop and transfers music and pictures in seconds. Even the big video files just take minutes to transfer from my Mac to my iPhone. I also love the fact that WALTR 2 supports every kind of file that we generally transfer. Whether it's music, videos, PDFs, ePub, or audiobooks, WALTR 2 automatically recognizes the files we are sending and pushes them to native Apple apps. So, if I transfer a video, I will find it in the Videos app. This means that I don't have to use any third-party software to listen to my songs or watch videos. Every file transferred through WALTR 2 is treated as a native file. For this feature alone, WALTR 2 is worth its price. If you want to easily transfer files between your desktop and iOS devices, WALTR 2 is the software to get.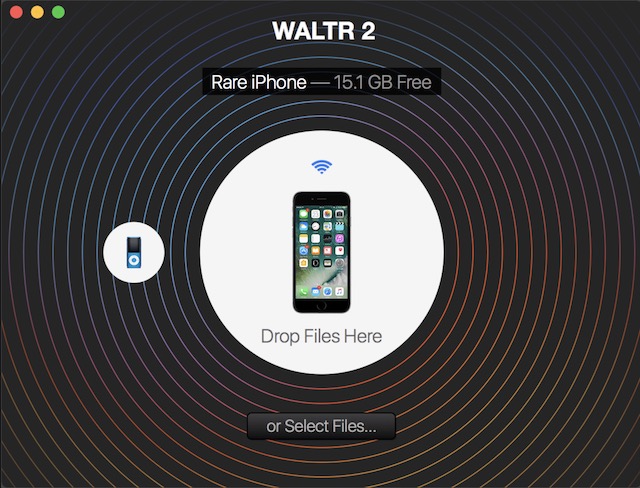 Supported Platforms: Windows, macOS
Download: WALTR 2 (Free trial, $39.95)
2. MusicBee
If you don't want to manage files and just want a player which can help you manage your music and listen to it, MusicBee is one of the best software out there. MusicBee makes it easy to manage, find, and play music files on your computer. You can easily sync your music between your Windows PC and iOS devices. Not only that, MusicBee also works with podcasts, web-radio stations, and even brings SoundCloud integration. Listening to music on MusicBee is fun, as not only it brings a very simple and intuitive UI but also brings tons of feature which enhance your listening experience. I especially love its 15-band equalizer which lets me adjust the settings to my test. Other features of this app include logarithmic volume scaling, gapless playback, support for WinAmp plugins, theme support, and more.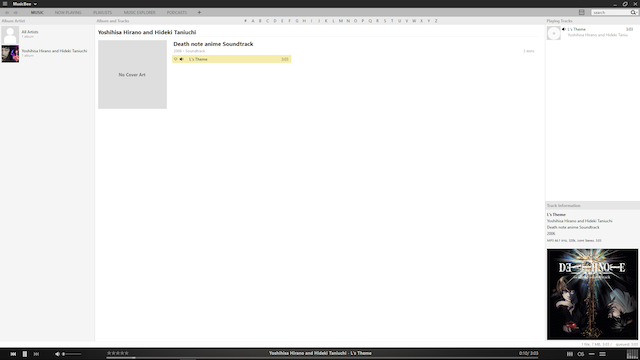 Supported Platforms: Windows
Download: Free
3. Vox Media Player
If you are a Mac user and looking for a simple yet feature-rich music player to replace, iTunes check out the Vox Media Player. One of the best things about this app is its support for multiple audio formats. Not only the app supports the popular media format including MP3 and MP4 but it also supports other formats including FLAC, CUE, APE, and M4A among others. I also love that Vox supports both Tunes and personal music library. Not only that, the app also supports streaming music via SoundCloud, YouTube, and more than 30.000+ internet radio stations. Other features of the app include gapless playback, enhanced stereo sound, bass audio engine, a cloud storage solution for all your music and more.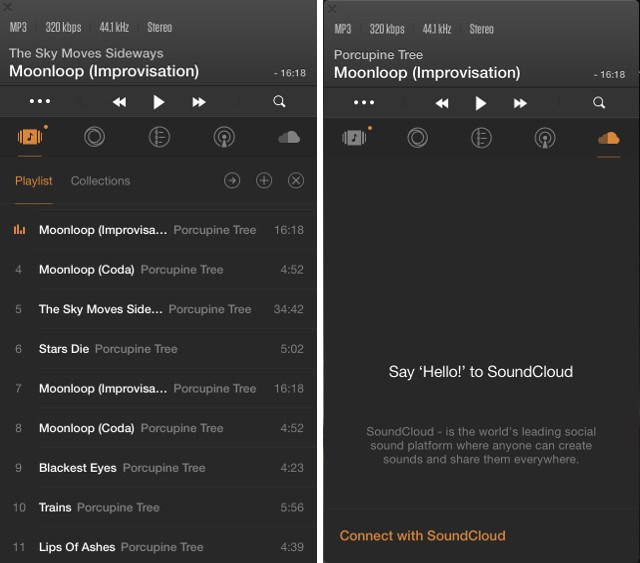 Supported Platforms: macOS
Download: (Free, $4.99/month)
4. WinX MediaTrans
If you are a Windows user who is looking for a true iTunes alternative which allows you to easily transfer music, photos, videos, and other files between your computer and iPhones and iPads, this is the software for you. The app brings features including automatic photo backup, music management with two-way music transfer, video transfer, book organizer, ringtone maker, and more. One of my more favorite feature of this app is that it allows me to encrypt my photo and videos library. The app is also very easy to use and brings no fuss. Just install it, connect your phone, and you are good to go. The app doesn't even require to install iTunes on your system and work independently. If you need to manage media and files between your PC and iPhone, this is the app to get.
Note: The same company also makes this tool for macOS operating systems. It's called MacX Media Trans and you can download it from here.
Supported Platforms: Windows
Download: (Free trial, $35.95)
5. DearMob iPhone Manager
DearMob iPhone Manager is an all-in-one tool which lets you easily manage media and music, transfer files between your computer and iOS devices, create automatic backups, and encrypt your data for total protection. Basically, everything that you can do with iTunes, you can do it with DearMob. While the software is feature rich somehow it has kept the user experience quite simple and intuitive. I found it quite easy to use and never struggled with any of its features. My favorite feature of the app is the way it allows me to manage my photos. Not only I can transfer photos between devices, which by the way it's super quick at, it also allows me to manage and delete pictures, manage albums, and both preview and covert HEIC photos. It also brings a feature-rich audio management service which makes it really easy to manage your song. Finally, it's available for Windows and macOS operating system so no matter which operating system you use, you are good to go.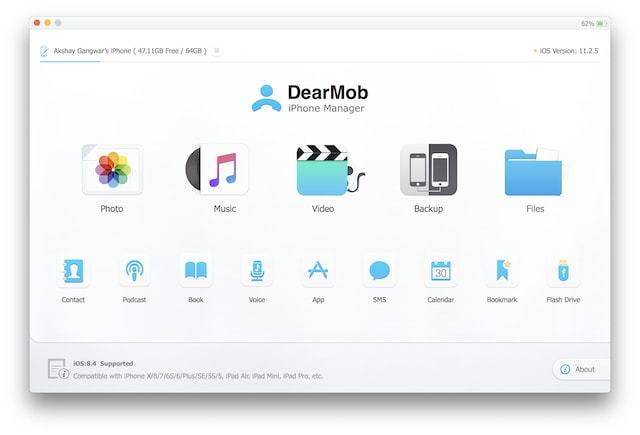 Supported Platforms: Windows, macOS
Download: (Free trial, $47.75 for two license)
6. Musique
Musique is a music player for your Mac that doesn't suck. Not only the app brings a clean and simple to use UI but it's also very nimble and features rich. My favorite feature of the app is its built-in lyrics finder which extracts the lyrics of any song that you are playing. I also love the way this app organizes my music by artists and albums in a beautiful tiled mosaic view. I just love seeing the photos of my favorite artists and the album covers. One unique feature of this app is that it retains the folder structure of your collection displaying you music in exactly the way you have organized it. If you are looking for a simple and powerful music player this is the one to get, and since it's free, there's no reason why you shouldn't check it out.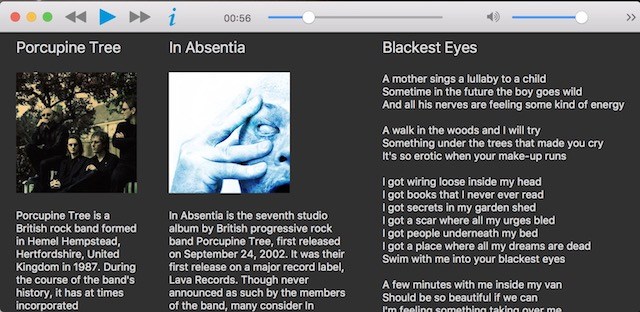 Note: If you are looking for more options you can check out our article on the best music players for Mac by clicking on the link. 
Supported Platforms: Windows, macOS, Linux
Download: (Free)
7. Swinsian
Another music player for Mac that I love is Swinsian. The app brings awesome features such as wide format support, folder watching, advanced tag editing, duplicate finder, smart playlist support, and more. The app is crazy fast and never lags no matter how big your library is. It also brings a highly customizable interface which can be changed according to your needs. I also love that The app lets you easily control the music playback using its mini window or the widget. If you are switching from iTunes, you will also appreciate that it allows you to import your whole music library from iTunes with just one click. Overall, I quite like this software and recommend it to anyone who is looking for a simple music player as an iTunes alternative.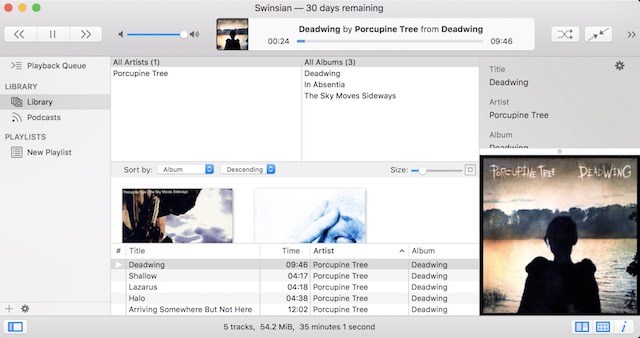 Supported Platforms: macOS
Download: (Free trial, $19.95)
8. Dr.fone
I don't just use the iTunes for music playback but also use it for other more complex processes such as creating backups, permanently erasing of data on your iPhone, and more, Dr.fone is the solution that you need. The app brings tons of features including the ability to create backups, restoring your iPhone, recovering deleted data from your iPhone, transferring files, messages, and contacts between your computer and iPhone, security erasing data and more. One of my more favorite feature of this app is the ability to run repair scripts. The app easily repairs normal bugs and iOS problems such as "stuck at boot up", "recovery mode looping", and more. While this app costs a pretty penny, it is certainly useful for users who like to experiment with their iPhones.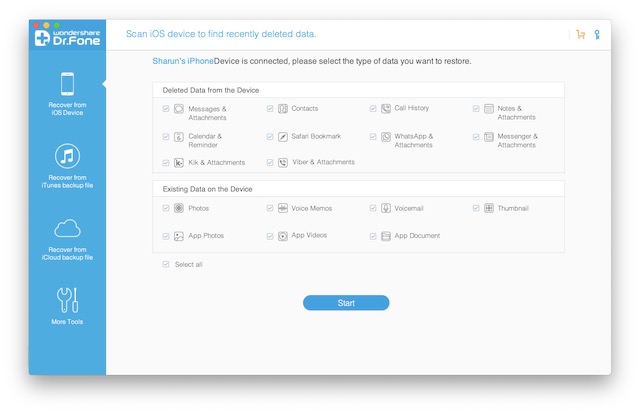 Supported Platforms: macOS, Windows
Download: (Free trial, $99.95)
9. Fidelia
If you love your music and want to listen to it at the highest possible quality, Fidelia is the app for you. For those who have never heard of this app before, Fidelia is basically a high-definition audio player for Mac. The app brings support for all contemporary audio file formats and an elegant interface that focuses exclusively on music. The app provides users with the power and the freedom to organize, customize, and savor their digital music collection at the highest possible fidelity. It also brings a complete set of audio tools including equalizers, compressors, CanOpener headphone modeler, support for 64-bit audio unit plug-ins, and more. Basically, unlike iTunes which just gets the job done, Fidelia brings a player which is made for audiophiles.

Supported Platforms: macOS
Download: ($29.95)
10. PodTrans
We will end this list with a piece of software which allows you to easily transfer music between your desktop computer and iPod. The app is very easy to use allowing users to transfer music with just a couple clicks. You don't even need to have iTunes installed on this for it to work. If you have a newer iPods which bring the gorgeous retina screen, you will be happy to know that it also supports management of other media files including videos, TV Shows, movies, iTunes U, and more. The app is a small and nifty application and very useful for iPod owners. Also, it's completely free so you can certainly check it out.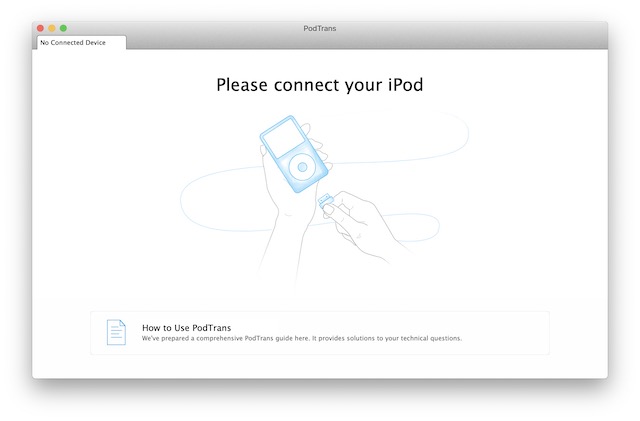 Supported Platforms: macOS, Windows
Download: (Free)
SEE ALSO: 10 Cool Spotlight Tips and Tricks for Mac You Should Know
Use These iTunes Alternatives to Make Your Life Easier
That ends our list of the best iTunes alternatives that you can use to manage music and media on your iPhone. I have tried to include apps which can perform all the actions that you currently carry out using iTunes. Whether you need something just to play music or something that can completely replace iTunes for you, you will find an app here. Do check the list out and let us know your favorite iTunes alternatives from theme all.