For more than one reason, iPhone 12 Pro Max seems to be the smartphone to beat in 2020. Of course, Samsung Galaxy Note 20 Ultra is no less impressive due largely to the high-end specs. However, Apple's offering remains a notch ahead when it comes to speed and pro-grade camera. Not to mention the "Ceramic Shield" that is touted to deliver 4x more drop protection. That being said, if you want to get the most out of the 6.7″ behemoth or enhance the shield against accidental drops, you need to invest in accessories. And these are the 17 best iPhone 12 Pro Max accessories you can buy.
Top iPhone 12 Pro Max Accessories You Can Buy in 2020
When it comes to choosing accessories for a premium smartphone like iPhone 12 Pro Max, having a variety of alternatives plays a vital role in finding a more suitable option. So, we have not only lined up the top accessories designed to work with Apple's brand new 6.7″ phablet but also suggested better alternatives.
Keeping several needs in mind, we have rounded up a variety of accessories. From durable screen guards to genuine leather wallet case to running armband, we have got you fully covered. Do note that we have also lined up the best iPhone 12 Pro accessories. So, make sure to check them out if you want accessories for the smaller sibling. Now that the talk, let's get down to business!
1. ESR Protective Tempered Glass Screen Guard
ESR has come up with one of the strongest screen guards for iPhone 12 Pro Max. If you want to offer a robust shield to the 6.7″ OLED display of your smartphone, you should give it serious consideration.
ESR claims that the tempered glass screen defender can withstand up to 5K of pressure. If that claim holds true, the OLED display can stay protected from both shatter and scratches.
Protection aside, ESR screen guard is equally efficient in terms of offering high-clarity and true touch sensitivity. At $12 for 3 pack, it's also quite affordable.
Buy from Amazon: $11.99 (3 pack)
2. QHOHQ Durable Screen Protector and Camera Lens Protector
If you want to provide the required safeguard to both the 6.7″ OLED display and the triple camera, this offering from QHOHQ could be a great choice. The company provides 3-pack tempered glass screen protectors that are fully equipped to withstand impact and 2-pack camera lens protectors that are precise.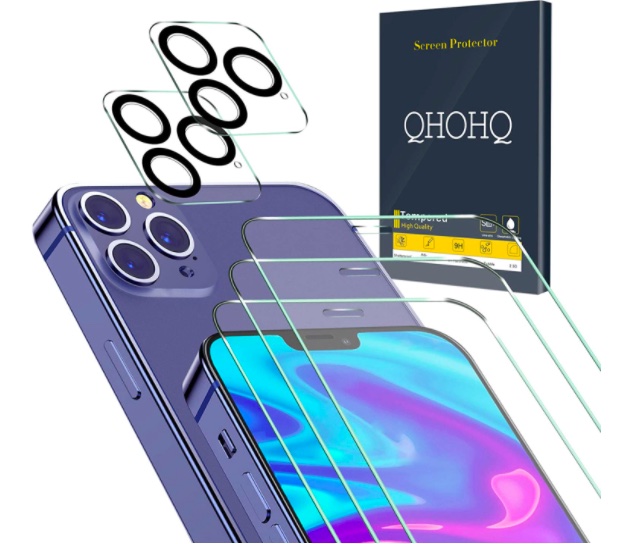 With the 2.5D rounded edges, the screen guard is designed to offer an edge-to-edge shield to the OLED display. The inclusion of the oleophobic coating has further enhanced the protection factor against fingerprints. Notably, the camera lens protectors fit around the edges and don't interfere with the picture quality.
Buy from Amazon: $10.99 (3 pack screen guards and 2 pack camera lens protectors)
3. Apple Silicone Case with MagSafe
Should you wish to wrap your iPhone 12 Pro Max with a beautifully crafted silicone case, look no further than the Apple silicone case with MagSafe. Carved out of high-quality material, the cover sports a pretty sophisticated profile. For the uninitiated, MagSafe is an all-new ecosystem of accessories for quick attachment and faster wireless charging.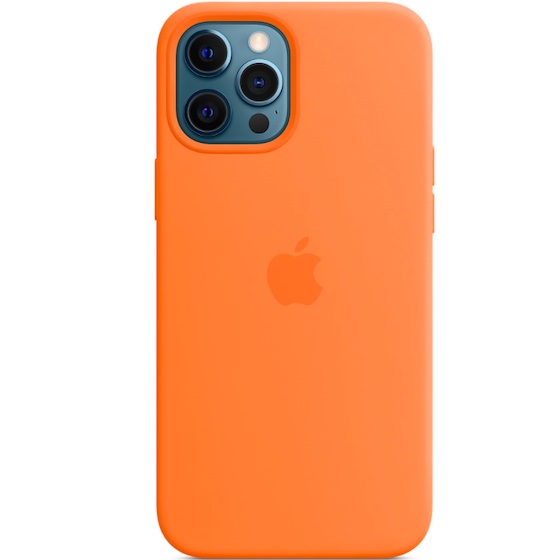 With the smooth textured finish, it also fits comfortably in the palm, reducing the chances of accidental slip-offs. Featuring precise cutouts and clicky buttons, it seems to gel along nicely. At $49, the official silicone case might seem a little expensive. However, given the impressive features, you can't go wrong with it.
Buy from Apple: $49 
4. PITAKA Ultra-Slim Case
Have you set your sight on an incredibly slim case designed for iPhone 12 Pro Max? If yes, PITAKA'S ultra-slim case has got you fully covered. What sets this cover apart from the rest is the 600D aramid fiber material.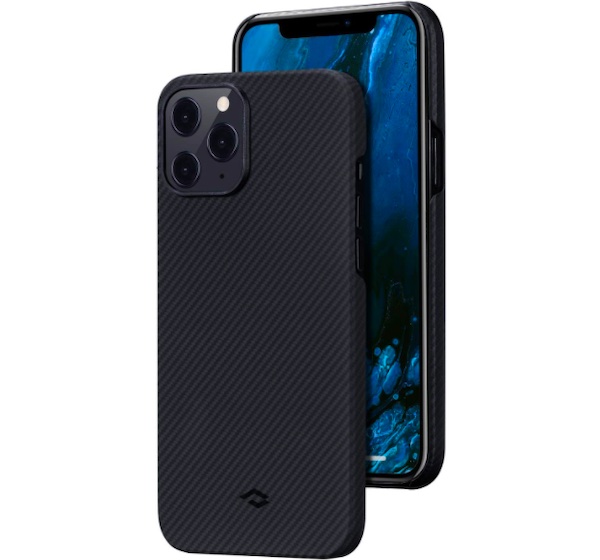 At 0.03mm thickness, it's probably the thinnest case for iPhone 12 Pro Max in the market right now. If you think that the slim construction may not be able to endure shock, you can't be more wrong. The case can comfortably endure minor shock and also keep scuffs at a fair distance.
Another feature that makes PITAKA's case appreciable is the presence of magnetic plates on the back which help it work with magnetic car mounts. Not to underestimate the 3D grip that enhances the gripping so that you can hold your smartphone with the needed peace of mind.
Buy from Amazon: $59.99
5. dbrand Signature Skins and Wraps
This one seems to be an automatic choice for the folks who hate to use cases or simply want to showcase the smartphone in full glory. If that's you, dbrand Signature skins and wraps for iPhone 12 Pro Max is for you.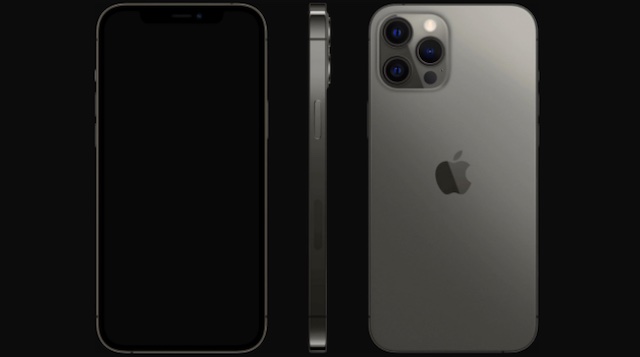 Made of 3M vinyl, the skin is quite smooth and grippy. So, you can expect your palm to have a better hold. Though protection is not its main priority, it's more than capable to keep scuffs at bay. What's more, dbrand skins come in a variety of designs to let you pick the most suitable wrap for your smartphone.
Buy from dbrand: $12.95
6. AirPods Pro
AirPods Pro doesn't need any introduction as to why it's undoubtedly the best true wireless earphones for iPhone 12 Pro Max, does it? While there may be many better sounding earphones, none can match AirPods' repertoire of offering seamless connectivity.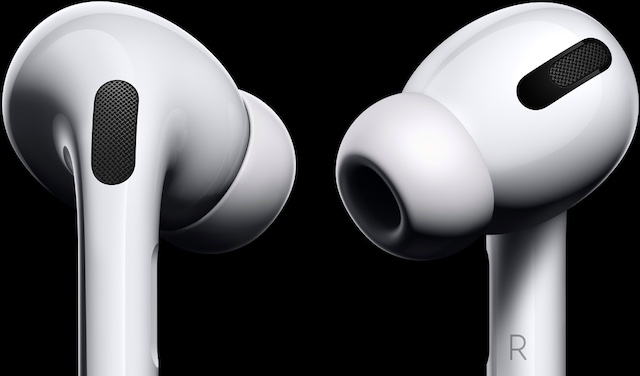 Sporting ultra-compact and ergonomic design, the earbuds fit comfortably in the ears. With the active noise cancellation, the earbuds provide a music listening experience. Notably, they feature a transparency mode that lets you hear what's happening around you.
Just in case you find AirPods Pro a touch expensive, I would recommend you to take a close look at the standard AirPods ($159). Besides, Sony WF-1000XM3 has got everything covered to spice up your music listening experience at a much lower price point ($178). If you want to explore more AirPods Pro alternatives, head over to this extensive roundup.
Buy from Apple: $249 
7. Beats Solo3 Wireless On-Ear Headphones
Beats on-ear headphones have always been one of the best in the business. So, if you are planning to get one to bolster your music listening experience, do not give it a miss.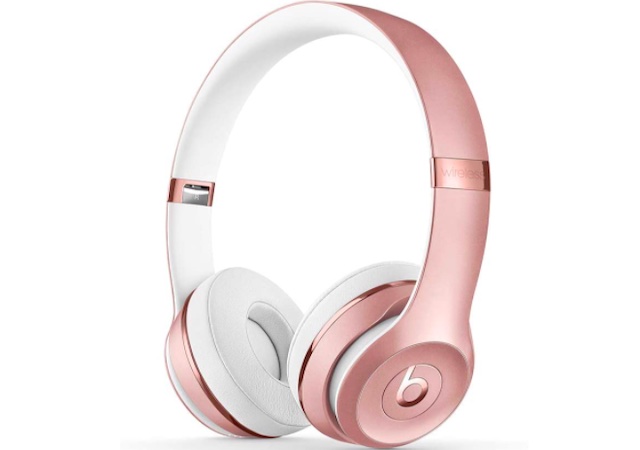 Beats Solo3  comes with the Apple W1 chip (the same brain that powers AirPods) which brings seamless Bluetooth connectivity between iDevices like iPhone and iPad. Design-wise, the Solo3 looks impressive and comes in plenty of vibrant color variants. Additionally, the presence of cushioned ear cups improves comfort ensuring you can wear the headphones comfortably for hours.
With up to 40 hours of battery life, Solo3 is designed to last multiple gaming or music streaming stints. At $169, the headphones are also more affordable than many other premium headphones.
Buy from Amazon: $169
8. Apple Watch Series 6
If all you need is a top-notch smartwatch that can work seamlessly with your iPhone 12 Pro Max, Apple Watch Series 6 has to be your best bet for more than one reason. For one, the smartwatch is designed to be a great extension of the iPhone, which means you don't need to dig into your iPhone every single time for many important things like messaging or making calls.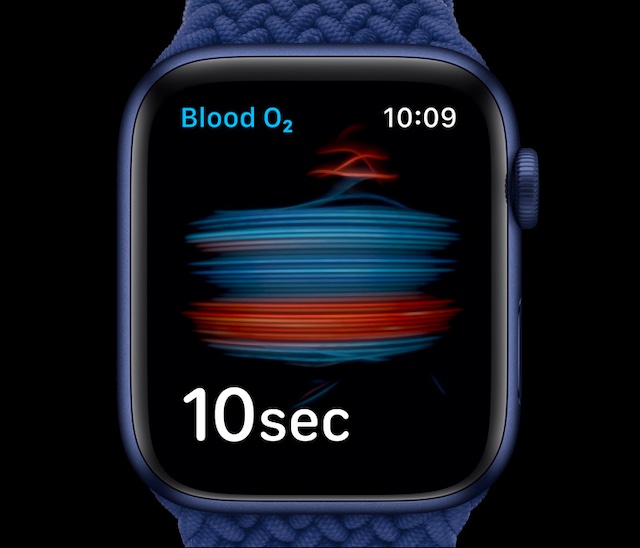 Though Apple Watch has always been ahead of the curve, Apple Watch Series 6 looks more powerful than any other predecessor. The latest iteration of the smartwatch has integrated a sensor to measure the blood oxygen level to help you keep a tab on your overall wellness.
And with the sleep tracking, it also lets you keep a track of your sleep and offers better insights. If you want to have an equally efficient yet cheaper alternative, Apple Watch SE ($279 starting price) would be worth checking out.
Buy from Apple: Starts at $399
9. Apple 20W USB-C Power Adapter
In what could seem to be a setback for those already looking for ways to cut down expenses on accessories, Apple no longer ships power adapter and earphones in the box. With a view to cut down the carbon footprint and even pave the way forward for a world without charging ports, the tech giant merely offers a USB-C to Lightning cable.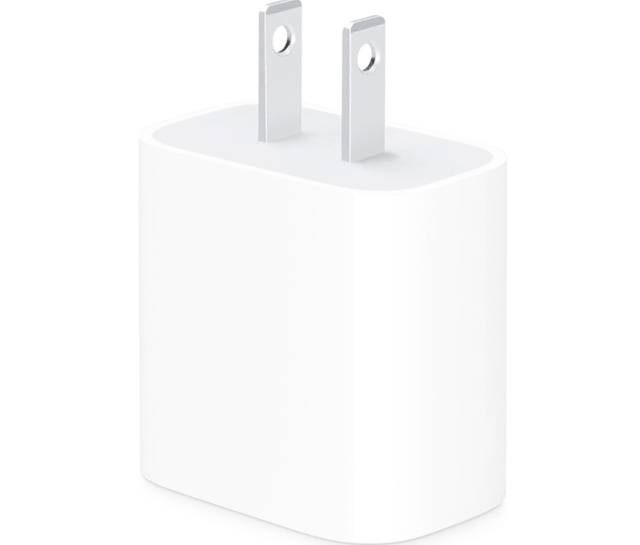 Well, that means you have to buy a reliable USB-C power adapter to juice up your iPhone. Apple's 20W USB-C power adapter is fully equipped to offer fast and efficient charging to your device. It claims to turbocharge your device up to 50% in just 30 minutes.
Just in case you find Apple's offering a touch extensive at $19, I would recommend you to check Aukey's USB-C power adapter. For all being highly efficient, it comes at just half of the price ($9.99). Besides, it's also got a pretty compact form-factor for better portability. If you want to invest in an iPhone 12 Pro Max accessory.
Buy from Apple: $19
10. Apple MagSafe Charger
One of the highlights at Apple's October 13 iPhone event was MagSafe, which has introduced a promising ecosystem of user-friendly accessories including MagSafe charging. What makes MagSafe charger different is the ability to deliver relatively fast charging at 15W. And that too by ticking off all the safety measures.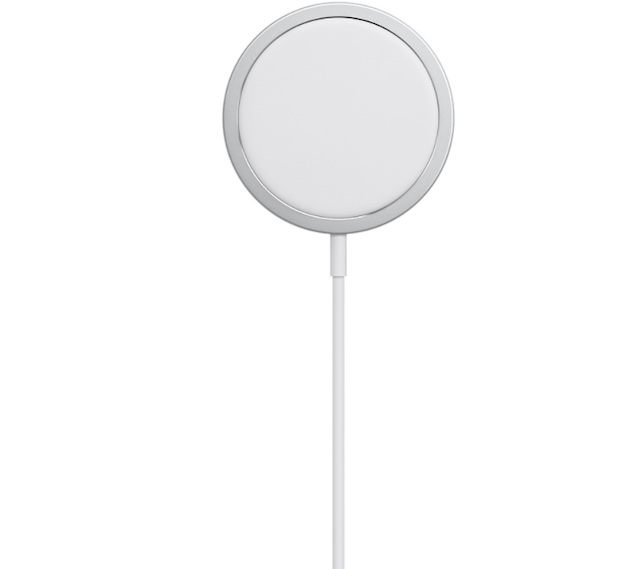 Wondering how the iPhone will charge wirelessly? Well, a magnetic connector is placed on the rear side of the iPhone in the precise alignment of the charging coil. Then, all you need to do to kickstart the wireless charging is to simply drop the iPhone on the MagSafe charger.
Buy from Apple: $39
11. UGREEN
In an age where wireless earphones have become the most preferred choice, mentioning headphone jack seems to be a little odd. However, there are still a handful of people who still admire the convenience that comes with the headphone. More importantly, it still has an edge over the wireless connection when it comes to delivering high-fidelity audio.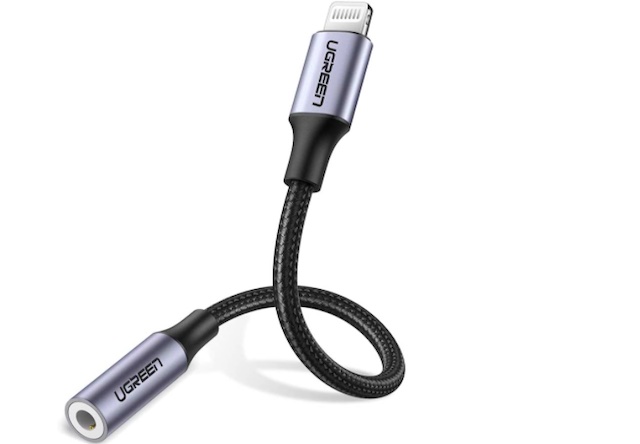 If you also prefer to have the headphone jack, UGREEN Lightning to headphone jack adapter is for you. It's MFi certified and supports up to 48 kHz, 26-bit audio output. Notably, the adapter sports a durable design thanks to the aluminum alloy case and nylon-braided cable.
Buy from Amazon: $13.59
12. QI-EU Wireless Charger/4-in-1 Docking Station
If a versatile wireless charger is all you are after, QI-EU deserves a chance to prove its worth. What makes this wireless charger so handy is the 4-in-1 functionality. That means you can use it to not only keep your iPhone and Apple Watch but also AirPods and Apple Pencil.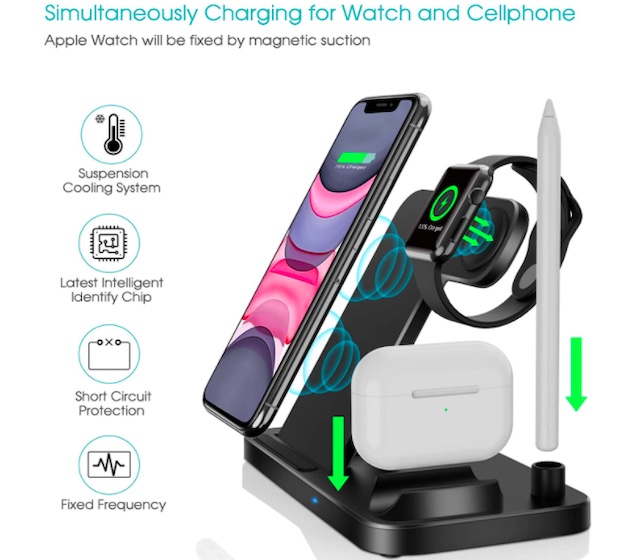 The charging station is well-built and sports a durable construction. And with an anti-skidding base, it remains stable while holding your devices. In terms of charging, QI-EU is up to the task and also features built-in safeguards to ward off threats like overcharging and short-circuits.
Buy from Amazon: $21.99 
13. UUTO
UUTO is a highly competent wireless car charger cum car mount. Well, if your need warrants not only a car charger but also a strong phone holder for convenient navigation, you shouldn't fail to check it out.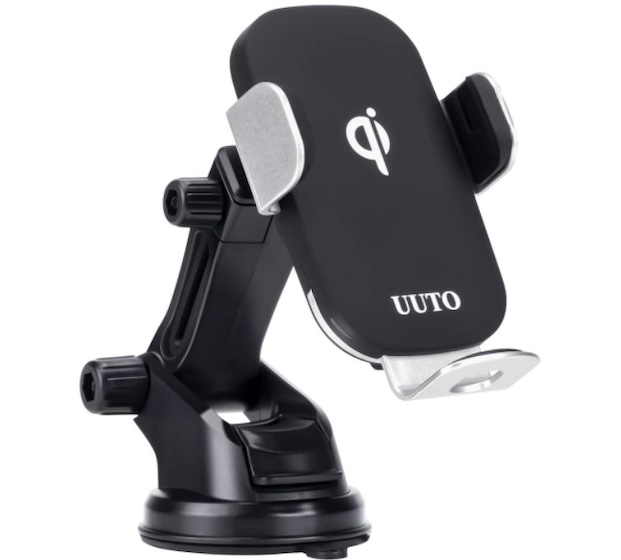 It features auto clamping arms which make installation and removal a hassle-free experience. Being case-friendly, it ensures you don't have to take off the case before installing your device. As for charging, it charges your devices at a decent speed and the needed security by keeping common threats like overheating and overcurrent at bay.
Buy from Amazon: $26.99 
14. Buloge Running Armband
For the fitness freaks who prefer to carry their smartphone even during rigorous exercise or intense running, Buloge appears to be a better pick. Made of pretty soft material, the armband is breathable and skin-friendly. As a result, you will feel comfortable while wearing the armband.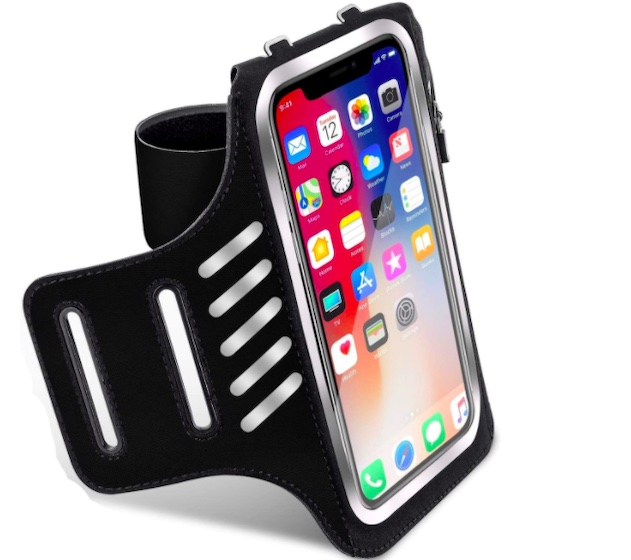 The armband features a responsive screen to let you use your smartphone without any issues. With true touch sensitivity, the screen ensures all the touch and tap gestures can work effectively. Notably, it also has a zipper pocket wherein you can store your keys and credit cards.
Buy from Amazon: $14.98 
15. Mpow Selfie Stick Cum Tripod
Mpow selfie stick cum tripod looks primed to be a great choice for photography enthusiasts. The selfie stick is well-built and can be expanded up to 29.5″. When folded, it collapses to just 6.5″.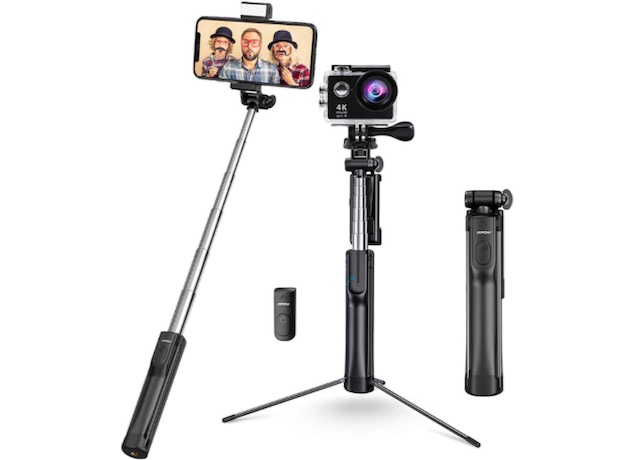 Notably, it provides 360° clamp rotation to let you place your iPhone in the desired orientation. Besides, the 270° neck rotation further enhances flexibility. To let you capture shots without the last-minute shake, it comes with detachable remote control. Featuring a decent 55mAh battery, the remote control can let you capture up to 50000 shots after a full charge.
Buy from Amazon: $18.99 
16. Hohem iSteady
What's the point in having the best smartphone camera if you can't get the most out of it? Well, if you want to amp up your mobile videography to shoot cinematic clips or capture pro-grade shots, you should get Hohem iSteady gimbal.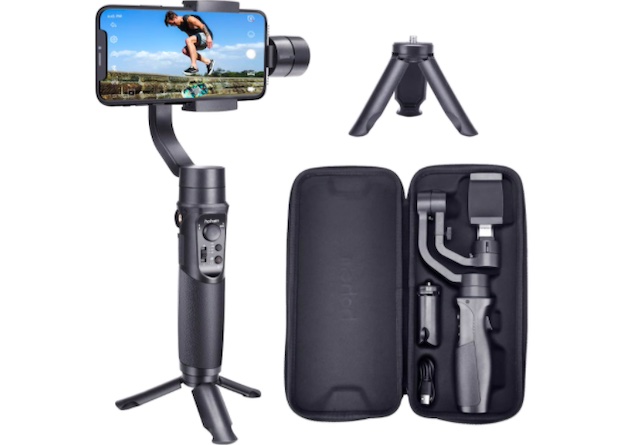 The 3-axis gimbal stabilizer features an ergonomic handheld grip so that you can hold it comfortably while shooting videos. Interestingly, it has the support for 180/360° wide-angle panoramic shooting modes to you snap amazing shots.
What's more, it has a 600° roll inception mode for 600° pan rotation and a sport mode for a fast scene transition. Overall, it's one of the best gimbals for iPhone 12 Pro Max you can buy in 2020.
Buy from Amazon: $89 
17. PopSockets PopGrip
PopSockets are what you need to keep slip-offs at bay in style. So, if you want to have an enhanced grip while still keeping the elegance quotient at the top, PopGrip Sparkle could be a befitting choice.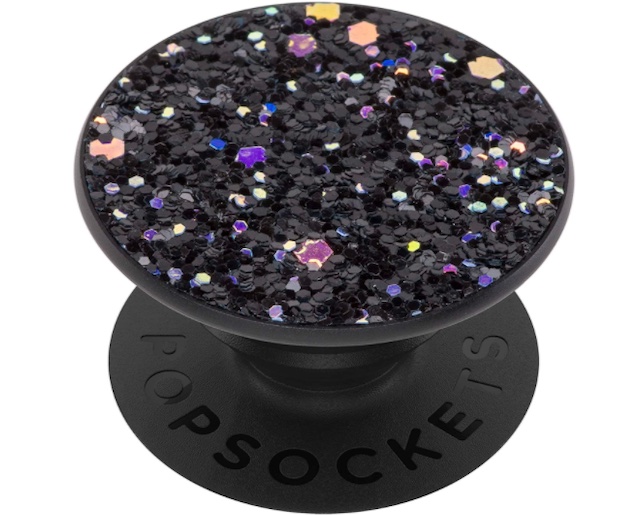 PopGrip Sparkle is ultra-compact and features a glittering design that can get along with your fashion statement. With the textured surface, it feels comfortable to the touch. What's more, it comes in several nice-looking colors to let you pick a suitable companion for your device.
Buy from Amazon: $14.99/$9.99
Choose the Best Accessories for iPhone 12 Pro Max
There you go! So, these are the top accessories designed for iPhone 12 Pro Max. Now that you have got a range of worthy accessories vying for attention, choose the one that fits both your needs and bill.
By the way, which accessories are going to pair with your smartphone? We would be glad to know your top picks. Also, tell us about the notable accessories that deserve to be given a shot in the above roundup.
---
Load More